The Secret Trick for Better Exercise, Says New Study
New research says adding topical heat creams to your body can enhance your workouts.
Scientists have long proven that the phrase "no pain, no gain," is utter B.S. (For the record: If you're in pain, you should stop working out.) That being said, if you'd like to improve your fitness in any meaningful way—whether it's building stronger muscles, strengthening your heart, or improving your flexibility—you need to always incrementally make your workout more difficult.
After all, exercisers often "plateau" when they've been doing the same workout over and over, and they find that they're not advancing their bodies forward in all of the ways they'd like. In fact, their bodies essentially stall. This is why it's important to add resistance, lengthen your runs, increase your speed—and why you should try to vary your routine and "shock" your body with new movements and new exercises as you continue to challenge it in different ways.
But according to a new study, there's at least one secret trick you can do that could help you add on some extra endurance to your workouts that you may not have had before, which may help you push your body just a little bit further when you work out. Yes, it may sound illegal, but it's not—and it's entirely backed by science. Read on for more, and for more on exercising better and more efficiently every day, see why This Super-Quick Workout Is Scientifically Proven to Work, Says The Mayo Clinic.
Try Adding Some Topical Heat Cream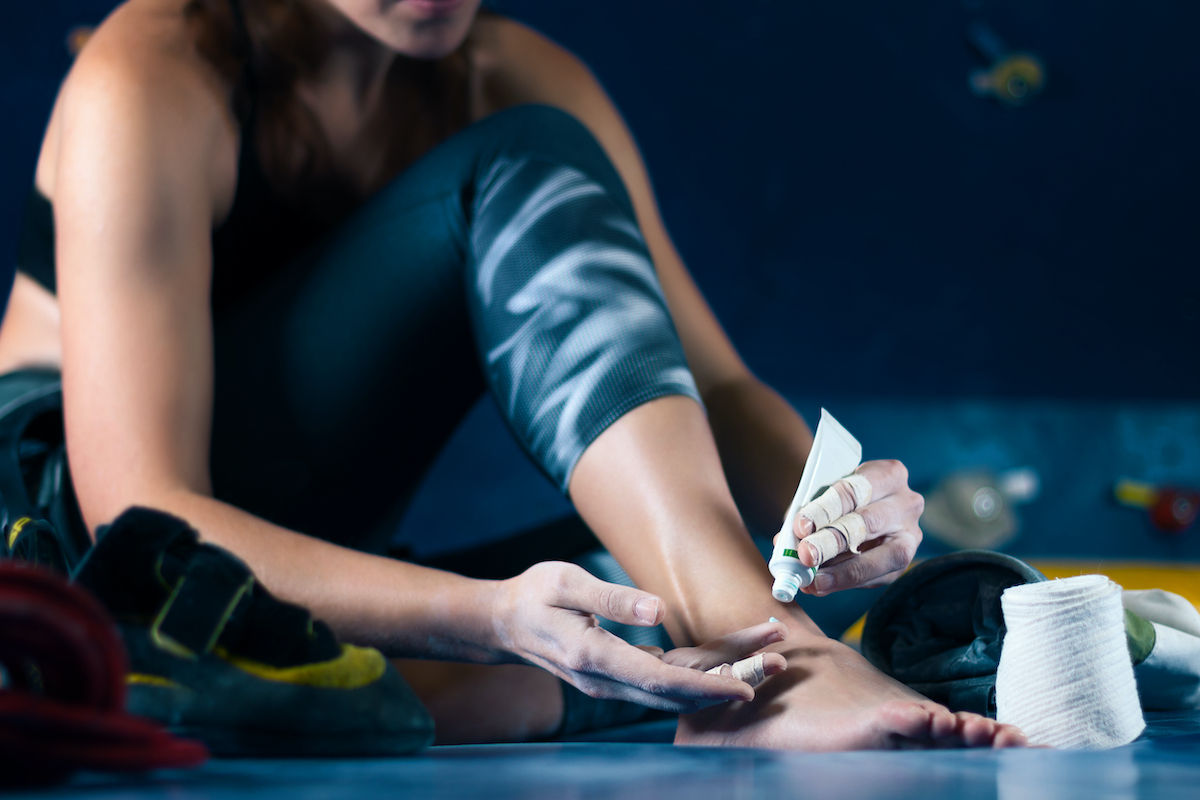 6254a4d1642c605c54bf1cab17d50f1e
A new study conducted by researchers at the Nanyang Technological University, in Singapore—whose findings were presented this week at the American Physiological Society's (APS) annual "Experimental Biology" conference—focused on a group of male cyclists. The researchers added topical "deep heat creams" to their bodies—the type of creams "widely used by athletes to soothe sore muscles." Only in this experiment, the creams were caked onto the cyclists' skin before the exercise, not after. And for more great exercise advice, don't miss The One Major Side Effect of Walking Every Day, According to Science.
How the Researchers Tested The Creams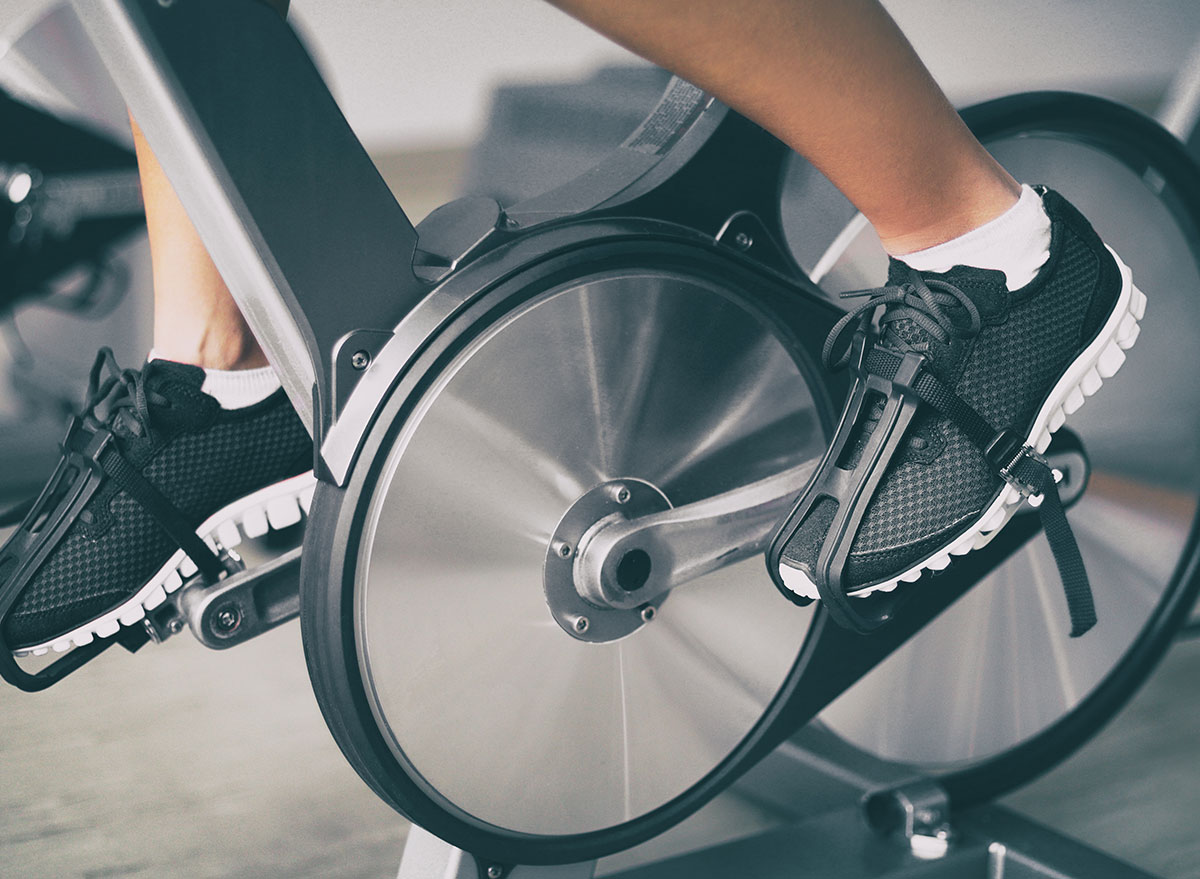 The creams were all over-the-counter products, which contained "ingredients such as methyl salicylate, menthol, glyceryle stearate, eucalyptus and turpentine oils, lanolin, and water." "Each volunteer participated in two trials—one where he applied a thin layer of a commercially available deep heat cream to the muscles of his feet, calves, thighs and buttocks—and another where he applied a placebo cream before each trial workout," said the study's release. The volunteers then hit a stationary bike "at 80% maximal effort" until they were too tired to exercise any more.
The researchers discovered that the cyclists who were given real heat creams "were able to exercise for an average of about two minutes longer when using the deep heat cream."
"Application of deep heat [cream] may help elite athletes, recreational and/or sports enthusiasts to improve their aerobic performance," Govindasamy Balasekaran, Ph.D., the lead author of the study, said. "More studies are needed to explore the benefits of application of deep heat on exercise performance for both [sexes] and analyze the physiological mechanisms behind the improvement."
What It Potentially Means for You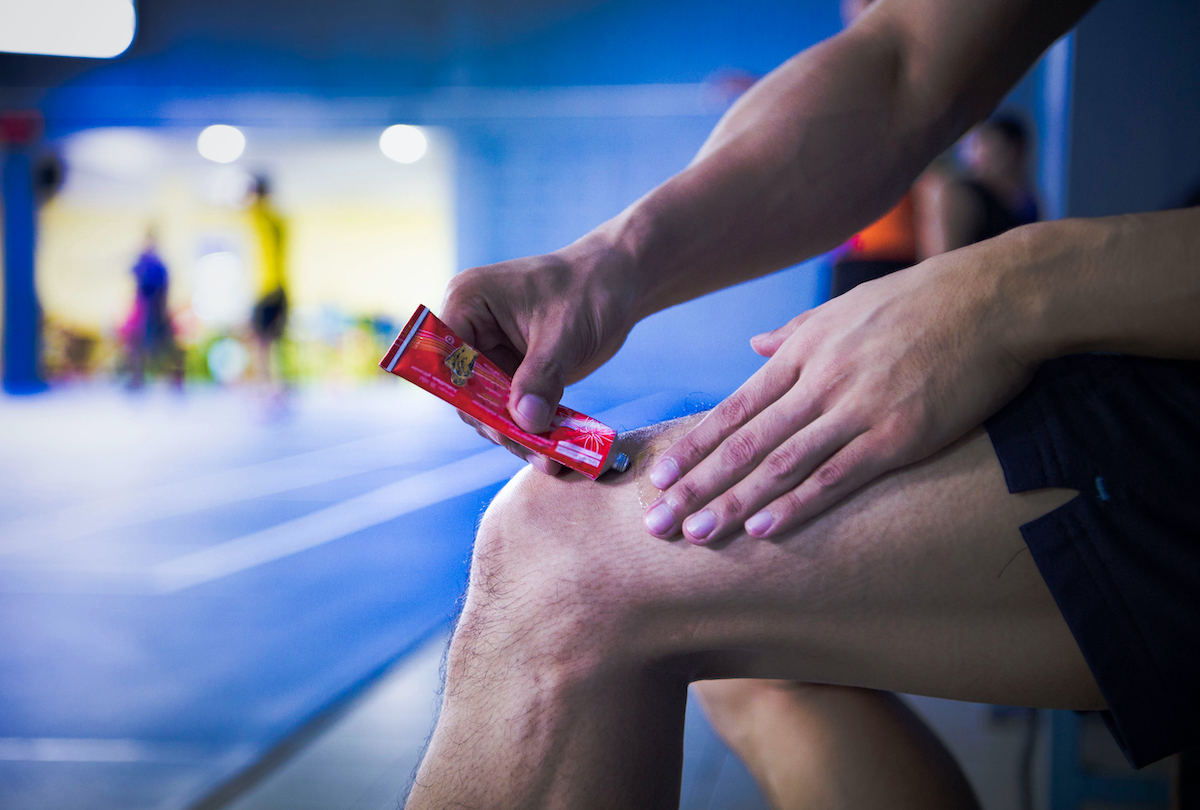 Now, adding two minutes to your workout may not sound like much, but you can accomplish a lot of fitness in such a short span—especially if you perform more vigorous workouts that are shorter to begin with. According to a 2018 study published in the American Journal of Physiology, going really hard for just 120 seconds on a bicycle could be just as good for your body as 30 minutes of the same exercise with less effort.
According to the experts at Runner's World, some of the top heat creams on the market include the Feel Good Lab Natural Pain Cream and the Free Up Professional Massage Cream. For some great routines you can try, see how This Easy 7-Minute Workout Will Help You Burn Fat Faster, According to Science.
William Mayle
William Mayle is a UK-based writer who specializes in science, health, fitness, and other lifestyle topics.
Read more about William