Walking Can Help Fight This Common Aging Problem, New Study Says
Those who have ever worried about potentially developing dementia or Alzheimer's should take note.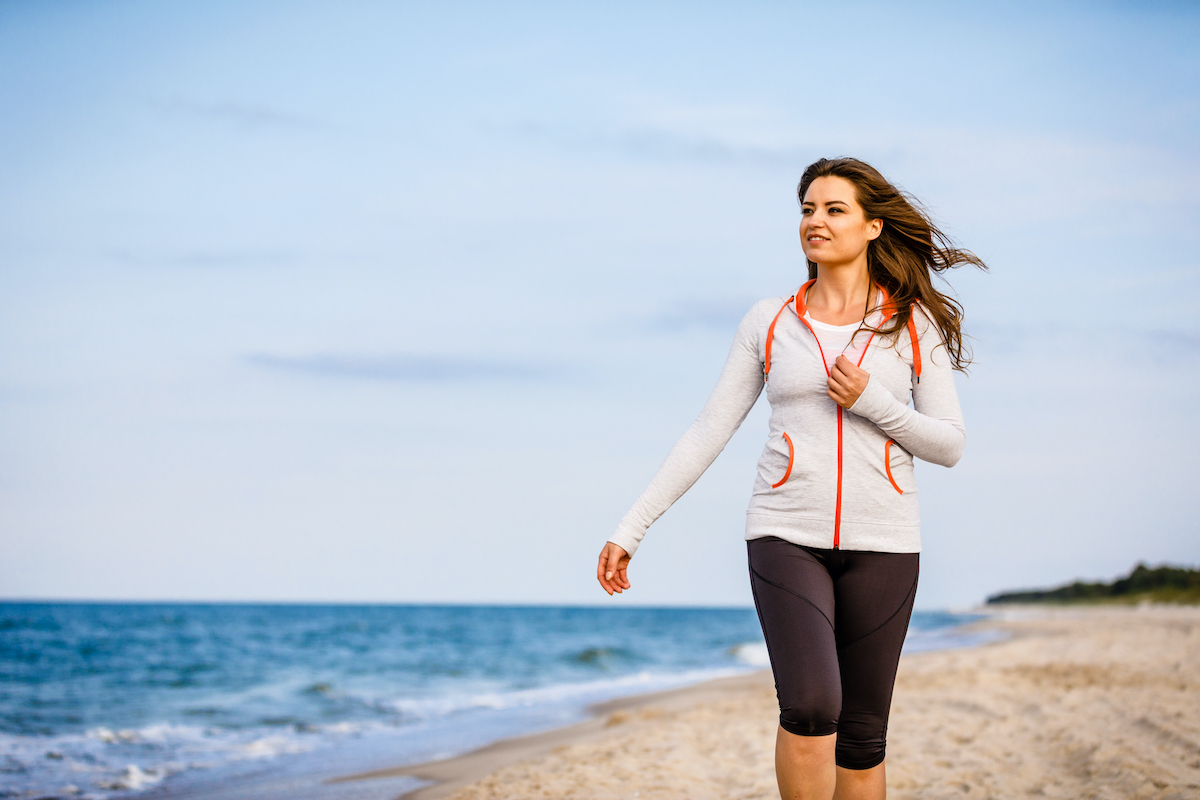 Decisions made today determine how we feel tomorrow, and that goes just as much for the mind as it does for the body. Plenty of research indicates that leading a healthy lifestyle goes a long way toward lowering your risk of dementia—and that's a benefit we can all appreciate.
You may not be aware, but dementia rates around the globe are increasing at an alarming rate. Right now, around 55 million people are living with a form of dementia. By the year 2030, that number is projected to rise to 78 million. In the U.S. alone, roughly six million Americans over the age of 65 live with Alzheimer's—meaning that more than one in nine older Americans have Alzheimer's. Suffice to say, we should all be working on protecting our thinking skills in the face of old age. A mind is a terrible thing to waste, especially when there are a few simple ways to promote strong cognition no matter how old you are.
Case in point: A new and noteworthy study just released by Simon Fraser University and published in the scientific journal Frontiers in Aging Neuroscience has confirmed a causal relationship between two distinct types of lifestyle activities and preventing cognitive decline in old age. The study authors, from SFU-affiliated innovation hub Digital Health Circle, note that the "causal" distinction is particularly notable because it means engaging in these activities can actively improve cognitive outcomes.
Read on to learn exactly what the study found, and next, don't miss the 3 Major Secrets to Living to 99, According to Betty White.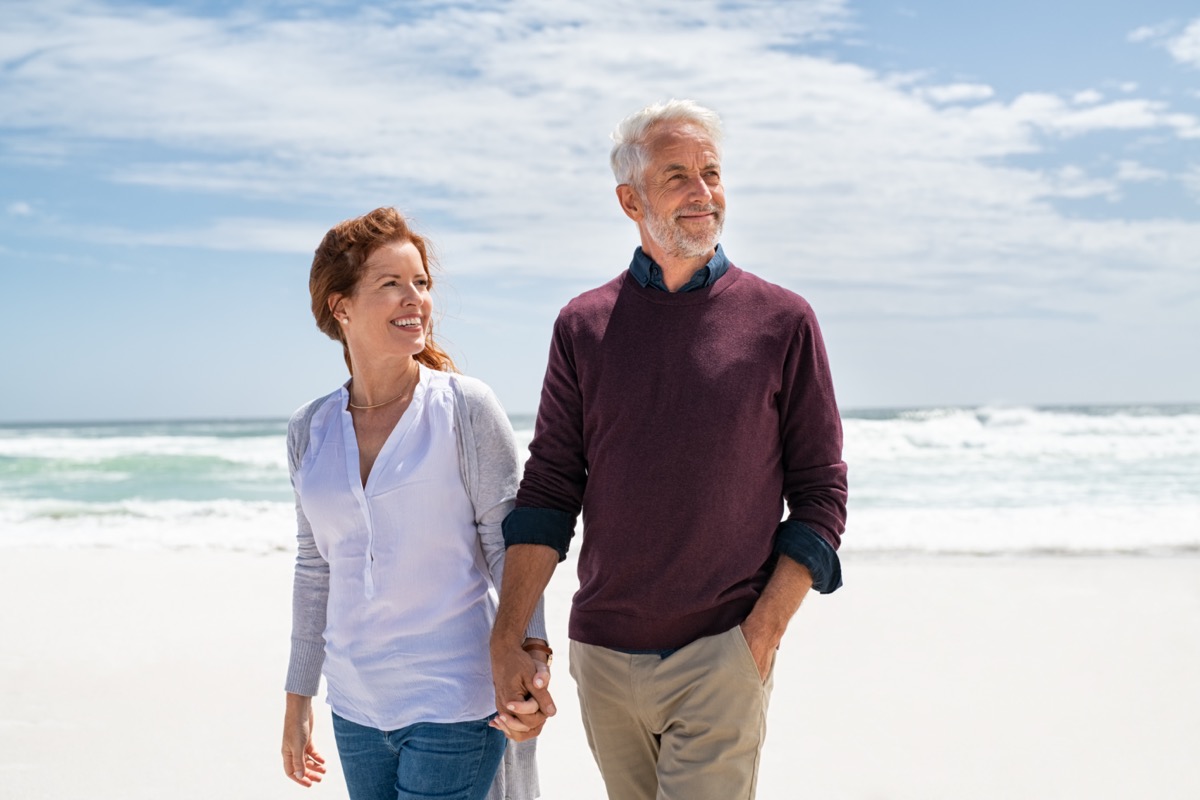 We all know that walking is great for your physical health. But now, researchers conclude that moderately intense activities like walking also lower the risk of cognitive decline. In fact, any moderately intense activity such as gardening, cycling, or dancing (just to name a few), can have the same beneficial brain effect. Ultimately, it comes down to keeping busy and moving. Do that, and you're putting your mind in a position to stay strong for as long as possible.6254a4d1642c605c54bf1cab17d50f1e
"The global population of older adults is growing, and the finding that lifestyle activities can help prevent cognitive health decline in seniors could lead to new clinical practices and better health outcomes," says study leader Sylvain Moreno, a computational neuroscientist and ​​DHC Directora professor in SFU's School of Interactive Arts and Technology.
"Advancing our knowledge about how we might reduce our risk of developing dementia helps all of us to start now, to do what we can to support our cognitive health," adds Jen Lyle, CEO of the Alzheimer Society of B.C.
Related: Sign up for our newsletter for the latest Mind + Body news!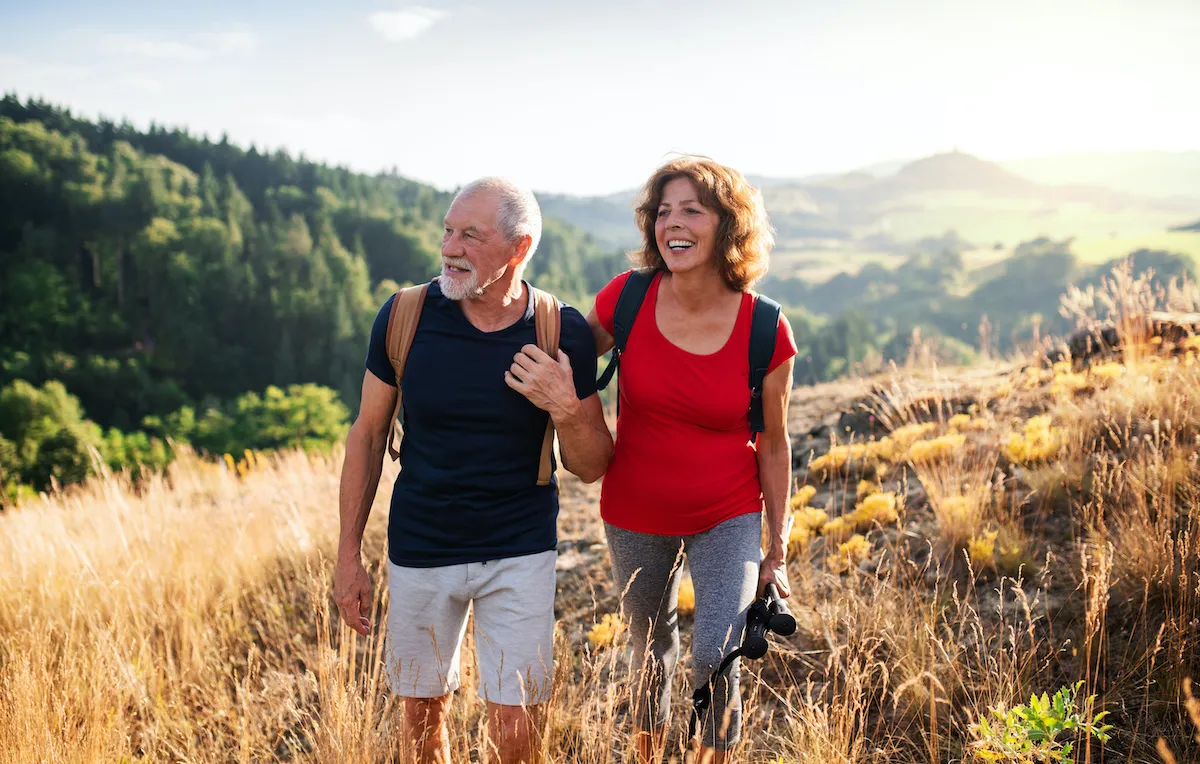 Besides light or moderate physical activities, the research also finds learning is a great way to stave off cognitive decline and dementia. Many people tend to see their learning days as behind them past a certain age, but this work just goes to show that the old saying "you can't teach an old dog new tricks" is a fallacy. New tricks can and should be taught.
Older adults who regularly took part in learning programs showed much more robust cognition. Dust off that old guitar and teach yourself a new song, or perhaps sign up for that painting class you were always interested in but could never squeeze into your schedule. Even easier, simply resolve to learn something new each and every day.
"This study shows that even mild to moderate activity, such as gardening and walking, and learning such as music and art, can improve cognitive function in our seniors," explains Dr. Grace Park, regional medical director, Fraser Health. "Social prescribing can help seniors to engage in these activities by addressing barriers and setting achievable goals for the seniors."
Related: This Indoor Activity Can Be Just as Effective as Jogging
The brain health of over 4,000 older individuals was tracked for three years by the research team. From there, machine learning techniques, as well as the English Longitudinal Study of Aging database, were utilized to investigate, analyze, and determine the benefits of various lifestyle choices on cognition outcomes. Importantly, various confounding and potentially influential factors were accounted for in this process, ensuring the establishment of definitive causal connections.
Related: These Two Personality Traits May Increase Your Alzheimer's Risk, New Study Says
A new type of "prescription"
In conclusion, the study authors say their work makes a strong case for doctors the world over to put down the prescription pad for a moment and consider some "social prescribing."
Social prescribing is the medical practice of doctors encouraging their patients to adopt lifestyle changes like more walking or learning in lieu of traditional medications. Rare nowadays in North America, social prescribing is picking up popularity and acceptance in the United Kingdom, where it is already classified as an "alternative form of treatment" by the NIH.
The idea is that, eventually, the individual won't need to be continually prescribed such activities, instead, freely choosing to continue moving and learning habitually.
"Taking a distinctly holistic approach, social prescribing acts as a pathway for older adult patients from their doctor's office to a local social prescribing program which connects the patient to a community program, such as a nutrition or food security program or a health or fitness program," comments Kahir Lalji, executive director of United Way British Columbia. "What we have discovered is that older adults who would not normally seek such services are led to a local community program that has shown to improve their quality of life—helping them thrive and remain connected and independent for as long as possible."
For more, check out 3 Major Secrets to Living to 100, According to Experts.
John Anderer
John Anderer is a writer who specializes in science, health, and lifestyle topics.
Read more about John