Walmart Joins Costco, Target, and Other Stores in Banning This Milk
PETA has investigated the company's treatment of animals for years.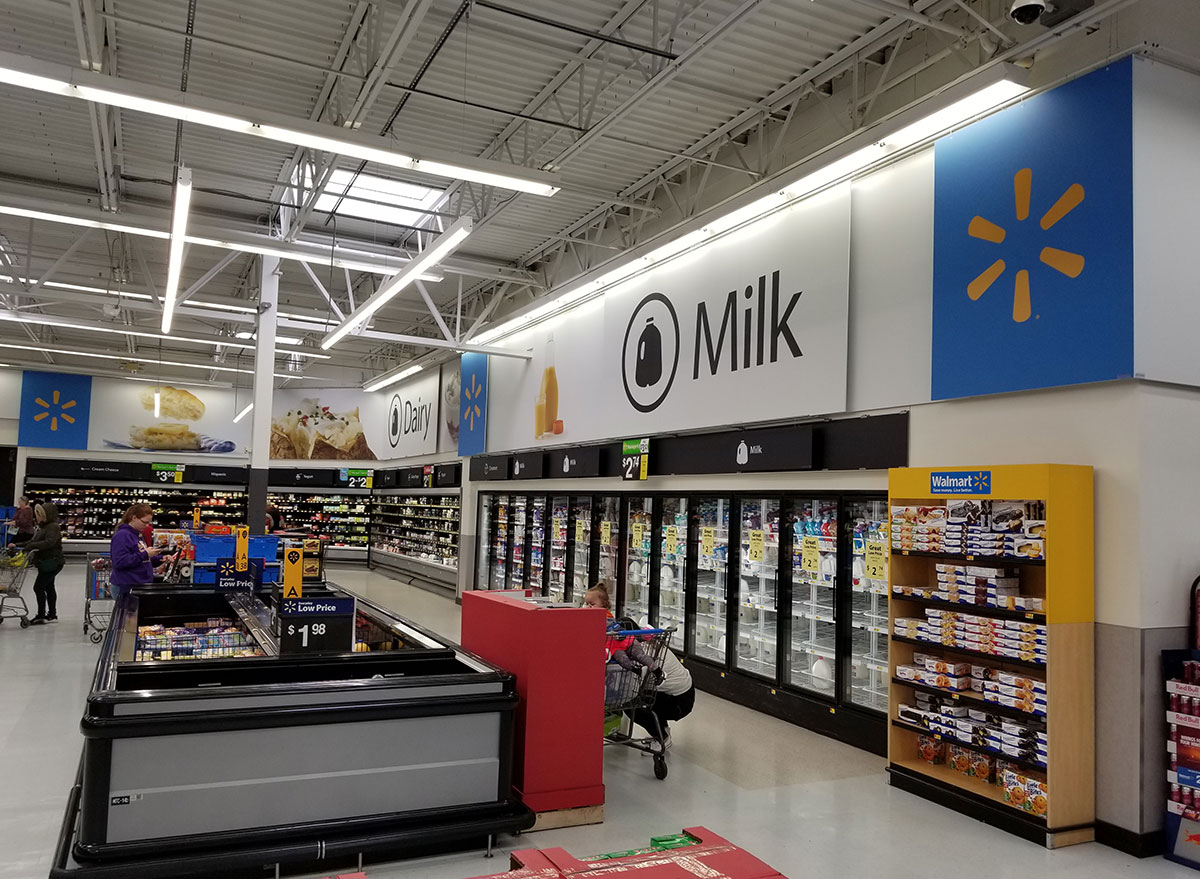 Investigations into the ethics coconut milk producer Chaokoh uses to manufacture its products have been going on since 2019 by PETA Asia. Since then grocery stores including Costco, Kroger, Target, and Wegmans have stopped selling the company's milk at over 40,000 stores—and America's largest retailer just joined the list with its 5,000 additional locations.
Walmart just dropped Chaokoh coconut milk from its inventory and it is no longer available to shoppers following the deep dives into the treatment of monkeys used in the company's Thailand facilities, according to a press release from the organization. PETA says Walmart made the move after receiving over 86,000 emails from its supporters.
"The coconut trade uses social monkeys as chained-up coconut-picking machines, depriving them of any opportunity to eat, play, or spend time with their families," PETA Executive Vice President Tracy Reiman says in a press release. "With one PETA exposé after another confirming cruelty on coconut farms, retailers are dropping Chaokoh left and right. Kudos to Walmart for its kind decision."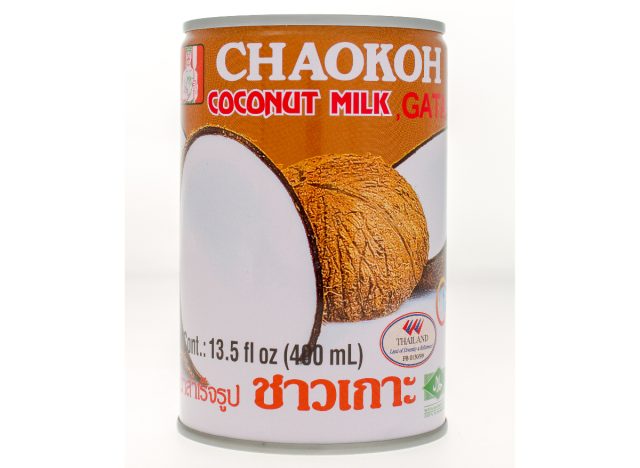 The organization says that its first investigation uncovered animal cruelty on every farm and training facility that used monkey labor either for picking coconuts—like Chaokoh—or even performing for tourists. The animals were chained or confined to extremely small spaces and cages, but after the report was made public the coconut industry in the country said it stopped. A second investigation found out this was not true.
Stores like Walgreens, Stop & Shop, Giant Food, and Food Lion were the first to decide to stop selling the coconut milk. Costco followed in October of 2020, with company leaders telling PETA they were concerned about the allegations of abuse. Wegmans pulled it from shelves in November of that same year, after its CEO received video footage, thousands of e-mails, and "humanely picked" coconuts. Kroger stopped selling it in June of 2021, Jewel-Osco in March 2022, and on June 7, Walmart. As of June 8, a search through the chain's website currently only brings up one item—Chaokoh Banana Blossom In Brine.
This isn't the only product to be removed from Walmart shelves recently. The company also pulled this one Holiday item after backlash.
Amanda McDonald
Amanda has a master's degree in journalism from Northwestern University and a bachelor's degree in digital journalism from Loyola University Chicago.
Read more about Amanda