A Troubling Amount of "Antibiotic-Free" Meat Is Testing Positive, New Study Finds
The validity of "Raised Without Antibiotics" labels at grocery stores is being called into question.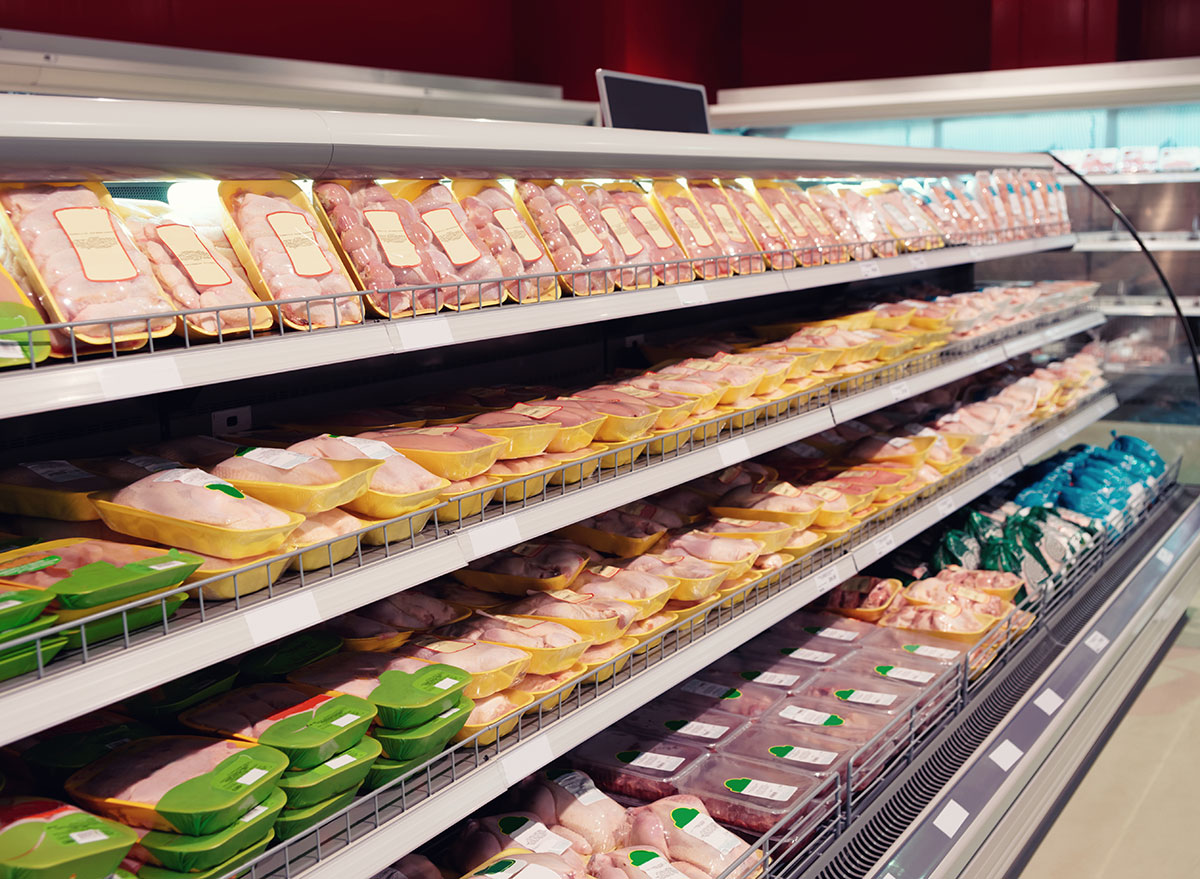 A new study has found that there may be uncertainty happening at your local grocery store's meat counter.
The study, conducted by researchers from George Washington University and published April 7 in Science magazine, tested urine samples from cattle that were destined for the "Raised Without Antibiotics" (RWA) market at a single slaughter facility over a 7-month period. What they found is troubling—and has major grocery chains like Whole Foods taking another look at their own meat supply.
The study authors write that, of the 312 lots of cattle tested (which represents about 12% of the RWA beef production in the US over the same time period), about 15% came back with at least one positive test for antibiotics.
"These findings provide empirical evidence that a material portion of beef products currently being marketed with RWA labels is from cattle that were treated with antibiotics," wrote study authors Lance Price, Laura Rogers, and Kevin Lo. Lo is the chief executive of the food-testing company Food In-Depth, also known as FoodID, which collected the data at the slaughterhouse.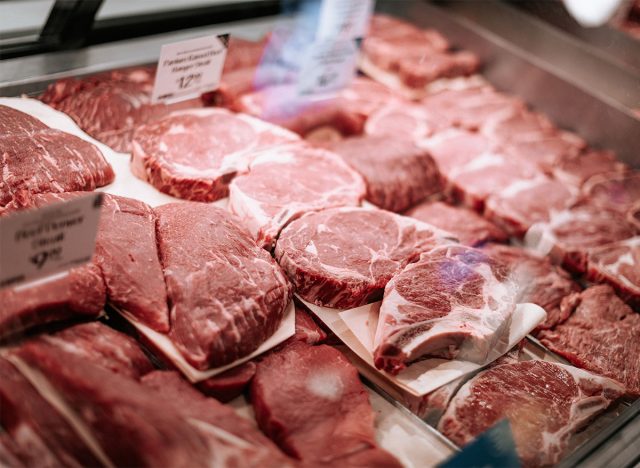 Related: 6 Things You'll See at Costco This Year6254a4d1642c605c54bf1cab17d50f1e
The antibiotic found was Tetracycline, a drug that's used to treat infections like pneumonia in people, but in animals, is used to bulk them up more quickly. In 2017, the U.S. Food and Drug Administration banned the use of antibiotics that are given to make animals grow quicker, but the practice is still happening, this study suggests.
Meat products that are labeled RWA are often certified by the Global Animal Partnership (GAP), but testing is not required. GAP is an animal welfare rating program pioneered and used widely by Whole Foods.
Anne Malleau, executive director of GAP and executive leader of meat and poultry for Whole Foods, told the Washington Post that the numbers in the study are "very concerning."
Malleau said that FoodID shared the findings that cows in the GAP label program tested positive for antibiotics. However, it didn't share the details of which feedlots and slaughterhouses were tested for the study, which means Whole Foods and other grocers can't definitively confirm whether or not their meat supply has been contaminated with antibiotics.
"We have extensively reviewed the information made available to us and have no reason to believe that the cattle tested in this study ended up in products in our stores," said Whole Foods Principal Sustainability Advisor, Spencer Taylor. "We take compliance very seriously and never hesitate to act if a supplier has failed to meet our rigorous quality standards."
Lo said that the study is indicative of broader problems.
"Our perspective is the research and the paper highlight a systemic issue—it's not about one farmer, rancher, retailer, or restaurant chain," he said.
Instead, the study authors urge the USDA to do more when it comes to testing RWA meat. "The USDA should establish a rigorous verification system to ensure that RWA claims are truthful and accurate, or they should cease approving these labels."
For more grocery news, check out The 12 Most Pesticide-Covered Fruits and Veggies At Your Supermarket Right Now.
Kristen Warfield
Kristen Warfield is a graduate of SUNY New Paltz's journalism program in the Hudson Valley region of New York.
Read more about Kristen