This Popular Grocery Chain Is Opening 40+ Stores in 19 States
They may feature some new technology, too!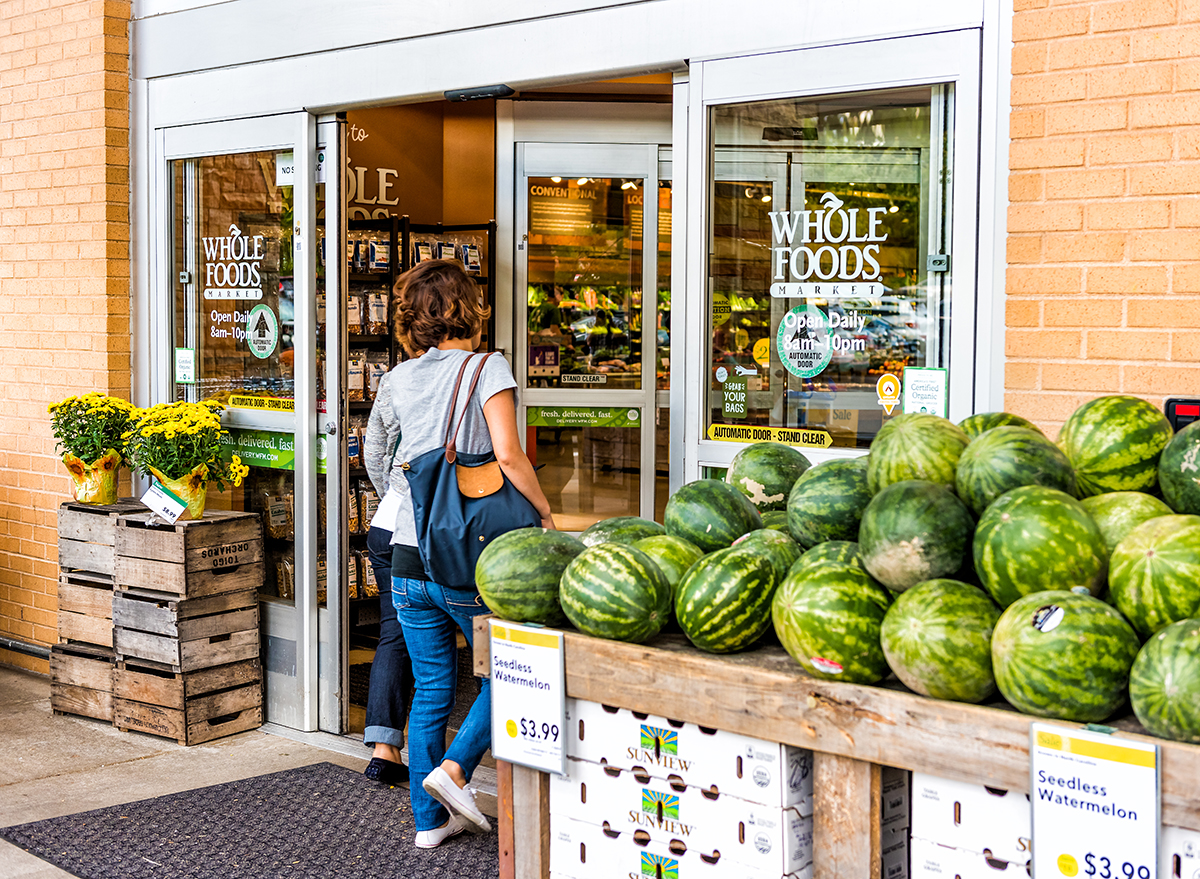 As long entry lines, mask rules, and pandemic delivery orders begin to fade into the past, one major grocery chain is looking ahead to the future. With 43 new stores in development in 19 different states across the country, Whole Foods is expanding its footprint.
Whole Foods, which is owned and operated by Amazon, recently reorganized its corporate office, and the chain is filling 10,000 nearly jobs, according to Grocery Dive. Several of the country's biggest cities will get multiple new stores, including Los Angeles (2), Miami (2), New York (2), San Francisco (3), and Washington, D.C. (2). Other states where the retailer is growing include Connecticut, Illinois, Maryland, New Hampshire, New Jersey, Pennsylvania, Texas, Virginia, and Wisconsin.
Related: This Is the Best Supermarket in America, New Survey Says
Two new stores have already opened up this year—the first Whole Foods store in Wyoming, as well as another location in Boulder, Colo., Grocery Dive reports. Four stores also opened up late last year in Fort Lauderdale, Fla. and Sunnyvale, Calif., as well as the first location in Montana.
Amazon is not only growing Whole Foods but another grocery chain in its portfolio. That's right, say goodbye to Amazon Go Grocery, and hello to more Amazon Fresh stores! Some locations will still use the same "just walk out" technology, but they'll also employ additional features like the ability to pay with your palm, Ask Alexa stations, digital price tags, smart Dash carts, and more.
Some whole Foods locations are also getting palm pay, too. Here are all the details.
To get all of the latest grocery store news delivered right to your email inbox every day, sign up for our newsletter!
Amanda McDonald
Amanda has a master's degree in journalism from Northwestern University and a bachelor's degree in digital journalism from Loyola University Chicago.
Read more about Amanda