These Are the Cities With the Worst Drinking Water Quality, New Data Shows
Where does your city fall on the list?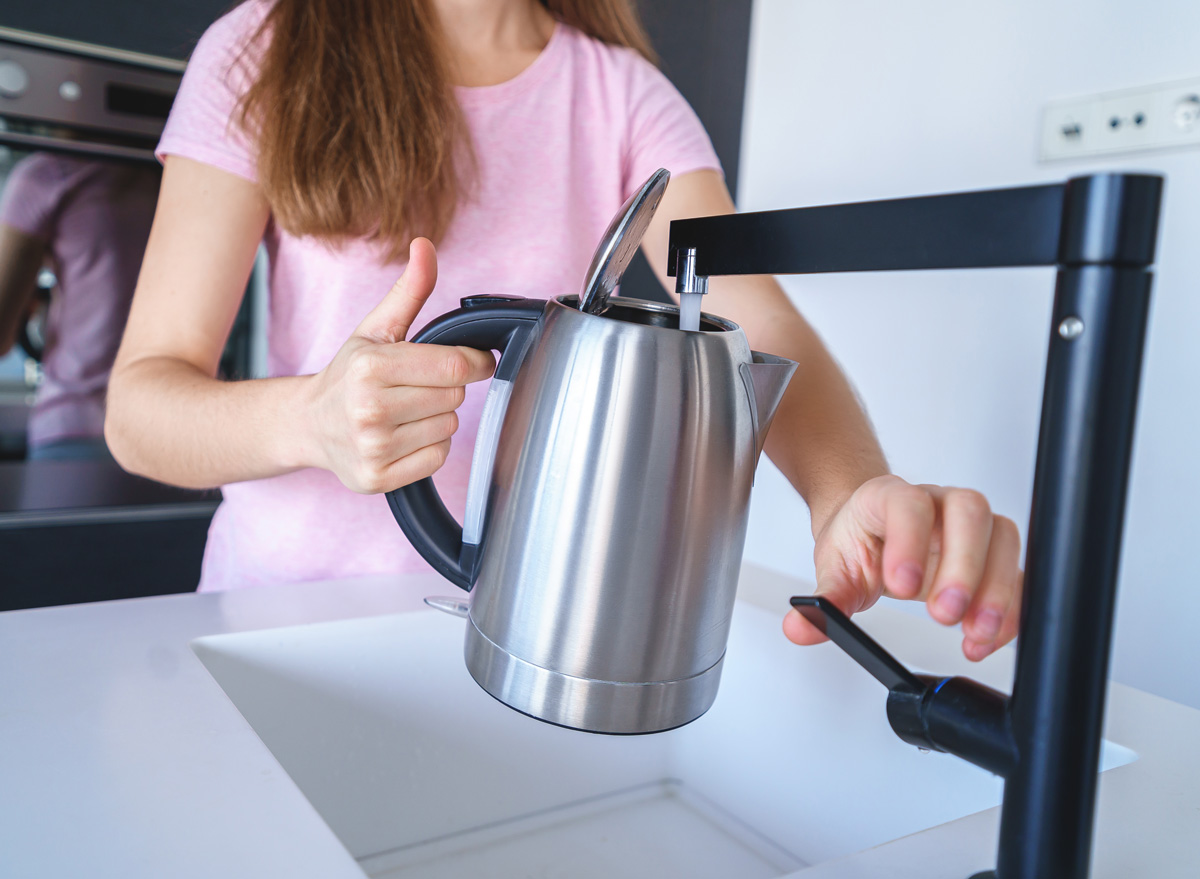 You have endless choices when you go to pick out dinner at the grocery store, but if you're at home and want some water, you most likely only have one option. Tap water varies from city to city—in terms of quality, service, and taste.
Lawn Starter, a lawn care startup company, recently released a list of the top 200 cities based on water quality. It measured things like the availability of basic plumbing, customer satisfaction, water quality violations, and more.
While the #1 city—Columbus, Ohio—received an overall score of 81.03, the #200 city received a score of less than half of that figure. Below are the five cities that finished at the very bottom of the list. To view the full results, visit Lawn Starter's website.
And to keep yourself healthy, here is The One Vitamin Doctors Are Urging Everyone to Take Right Now.
Located on the south shore of Lake Pontchartrain, Metairie is the first suburb of New Orleans. It received an overall score of 41.08, earning the rank of #195 on Lawn Star's list. More than 15 years have passed since Hurricane Katrina devastated New Orleans in August of 2005, but negative headlines about the quality of drinking water continue to surface.
In 2006, the Natural Resources Defense Council released a report with the People's Environmental Center about drinking water in New Orleans. It "found evidence of mixed bacterial contamination in three samples" of water. In 2019, BuzzFeed News obtained "secret documents" alleging "that New Orleans failed to test for lead in the city's highest-risk homes." Only a few days ago, "discolored and smelly sewer water" spewed into a canal that leads to the lake after a water main broke in Metairie, according to local news station FOX8.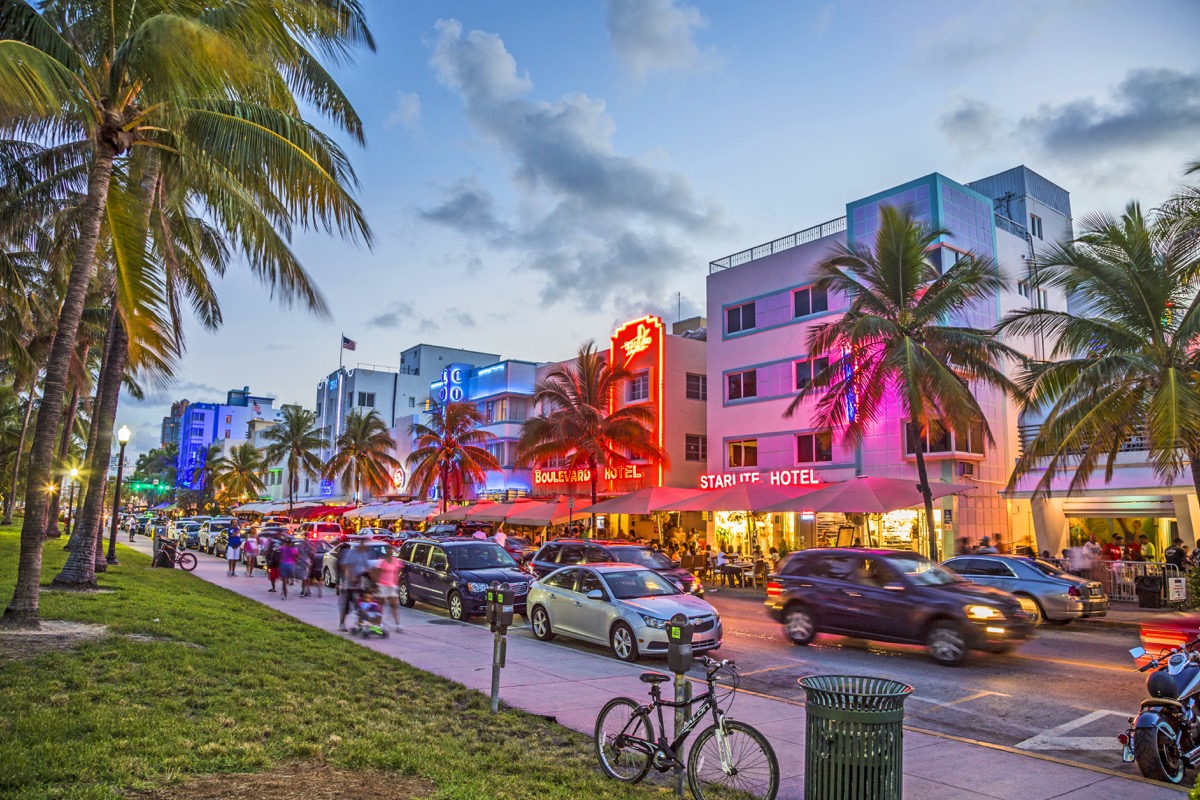 With an overall score of 40.86, Cape Coral, which is located near Fort Myers in southwestern Florida, finished in fourth-to-last place. In addition to being right on the Gulf of Mexico, the city also has a dense canal and waterway system. A warning about unregulated contaminants caused a stir after it appeared on water bills in August 2019, but officials said the city's water quality was safe to drink at the time, according to local station NBC2 News.
The Environmental Working Group's Tap Water Database revealed in 2019 that 10 total contaminants had been detected in the city's water, five of which exceed their own guidelines. Despite this, the water was in compliance with federal standards, according to the nonprofit organization.
Related: To get all of the latest health news delivered right to your email inbox every day, sign up for our newsletter!
Not to spoil anything, but this isn't the only Southern California city to claim one of the bottom three slots. With an overall score of 39.79, Oceanside finished just below Cape Coral. While recent city water reports have come out clean, older ones have found traces of lead.6254a4d1642c605c54bf1cab17d50f1e
Oceanside, which is located between Los Angeles and San Diego on the Pacific coast, ranks #157 in terms of consumer satisfaction and #182 for infrastructure vulnerability.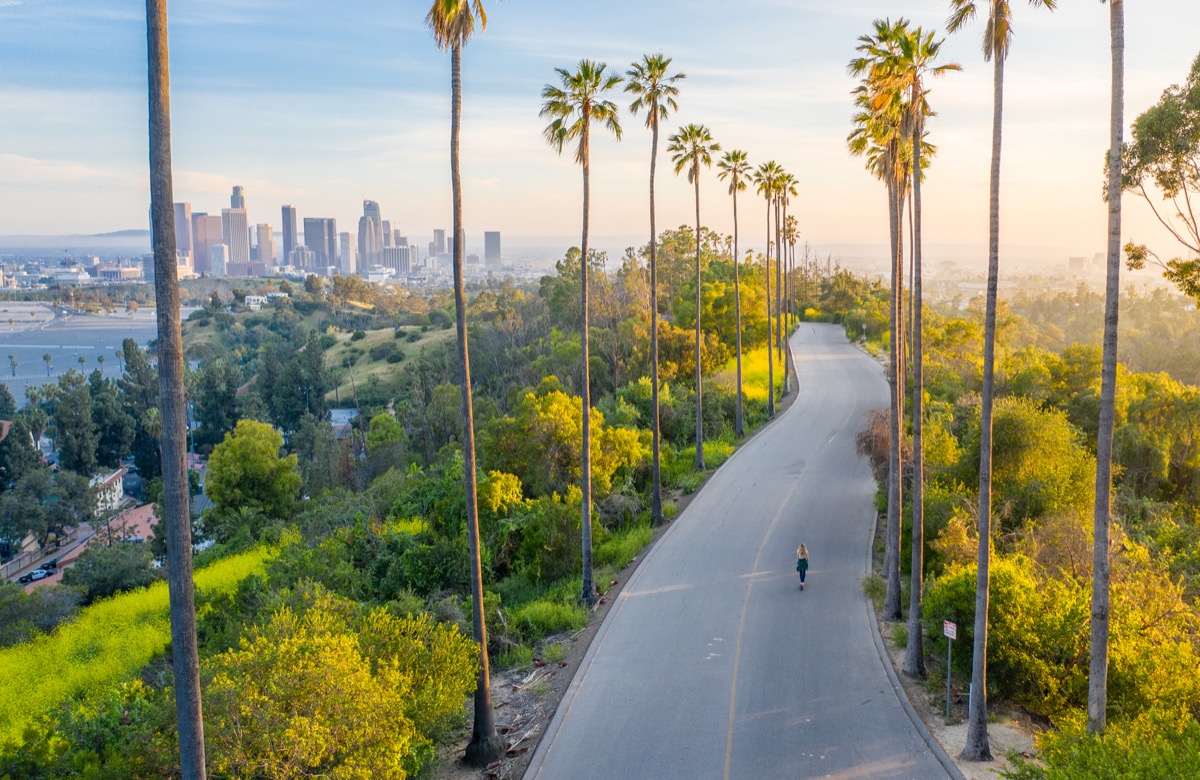 This Southern California city, which is located east of Los Angeles, got its score of 39.54 after earning low marks in the natural hazards risk metric. Like Oceanside, this city also ranks #157 for consumer satisfaction, but it scored even lower in the infrastructure vulnerability category, coming in at #188.
Related: Stop Drinking This Bottled Water Now, Says the FDA
Another Los Angeles-area city, Garden Grove scored a total of 37.9 for its city water quality, or the lowest on the list of 200.
"Southern California found itself consistently at the bottom of our ranking, though other parts of the Golden State rank mid- to high-tier," the report says. "Some cities like Garden Grove actually performed fairly well in the compliance category, but where SoCal wavers is in infrastructure vulnerability. Garden Grove has a disturbingly high share of homes lacking plumbing or kitchen facilities."
For more, here are the Ways Your Water is Making You Sick, Say Experts.
Amanda McDonald
Amanda has a master's degree in journalism from Northwestern University and a bachelor's degree in digital journalism from Loyola University Chicago.
Read more about Amanda