9 Old-Fashioned Recipes From the Back of Iconic Product Boxes
These quintessential meals became popular thanks to clever advertising of go-to household brands.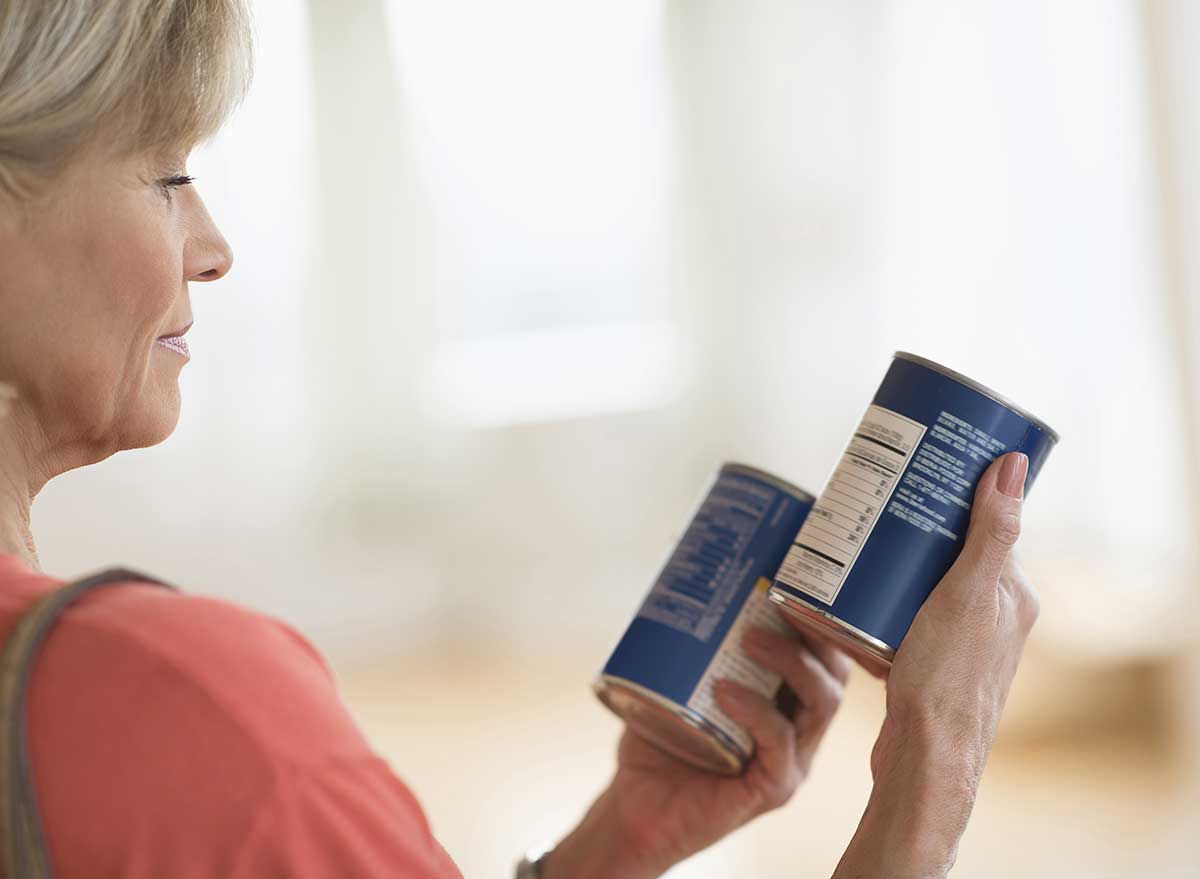 Sure, you could just make soup with a can of Campbell's Cream of Mushroom—it's what the product was originally made for. However, when you flip over a can, you'll likely find a recipe for Campbell's Green Bean Casserole—a clever recipe that calls for a can of Cream of Mushroom, one that is known and loved by many for decades.
No matter what the packaged food is in—whether it be a box, a bag, or a can—this type of marketing tactic is brilliant, making it almost impossible to try and create the recipe without the iconic name brand in front of you. Can you even imagine pureeing your own pumpkin for a pie instead of just grabbing a can of Libby's?
While there are many different products on the market today—like semi-sweet chocolate chips, red food dye, or cans of pumpkin—these quintessential companies will always be known for popularizing these old-fashioned recipes in the first place.
Here are nine recipes you likely know and love from product boxes, bags, and cans. After, be sure to check out our list of 11 Packaged Foods With Hidden Messages in Their Logos.
Campbell's Green Bean Casserole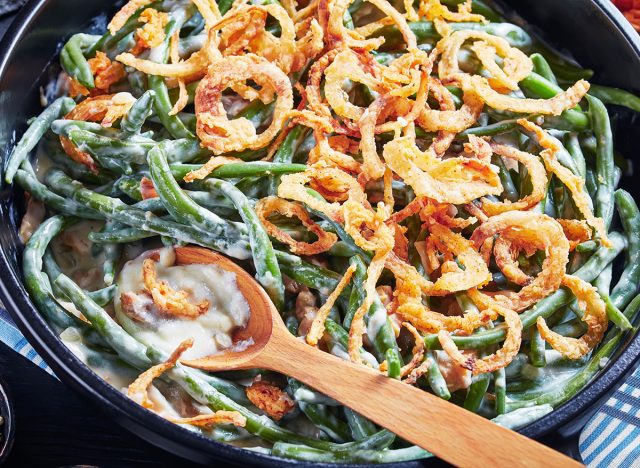 This popular casserole was created by a Campbell's Soup Company employee in 1955. Originally called "The Green Bean Bake, Campbell's started publishing the recipe on their Cream of Mushroom cans in the 1960s. The recipe is simple with just five ingredients and is also known for being published on the back of French's French Fried Onions.
Hershey's Peanut Butter Blossoms
Published on the back of a bag of Hershey's Kisses to this day, you'll find a recipe for Peanut Butter Blossoms. The recipe calls for baking a batch of homemade peanut butter cookies, then smooshing a Hershey's kiss right in the center of a warm cookie. The recipe was popularized after a winning contestant presented the recipe at a bake-off in 1957. It's still an iconic cookie for the holidays.
Adams "Original" Red Velvet Cake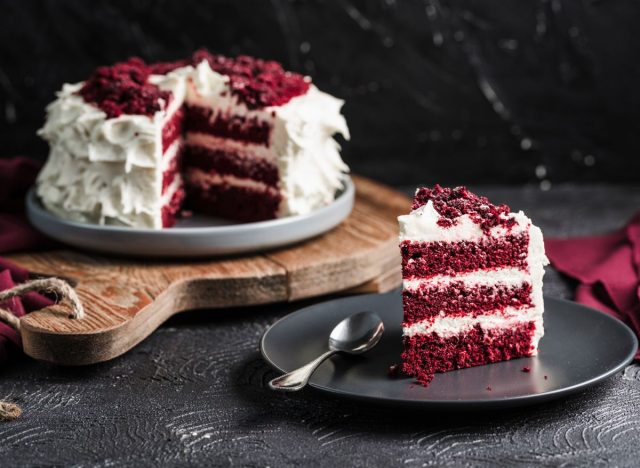 Although different versions of the velvet cake existed in the early 1900s, Adams Extract is known for popularizing the red velvet cake by publishing a recipe on the package of its iconic food coloring. Using their red coloring, as well as the "Adams Best" Vanilla and Adams Butter, cake-lovers could easily replicate this beautifully decorated red delicacy at home.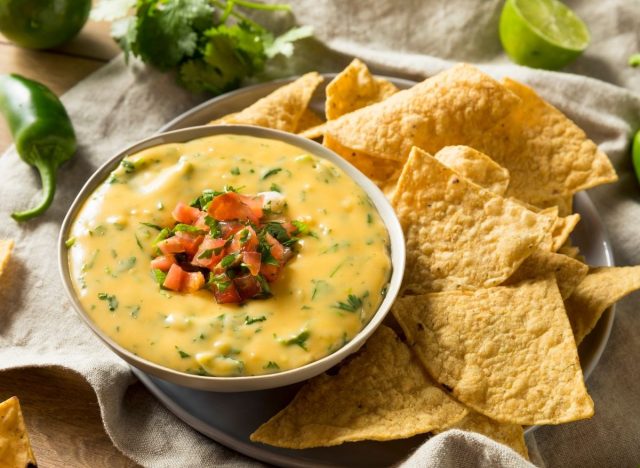 Even to this day, a can of Hormel Chili will likely feature a recipe for Hormel's Chili Cheese Dip. The recipe simply calls for two ingredients—a can of Hormel Chili No Beans, and a pound of pasteurized prepared cheese.
Nestle Toll House Chocolate Chip Cookies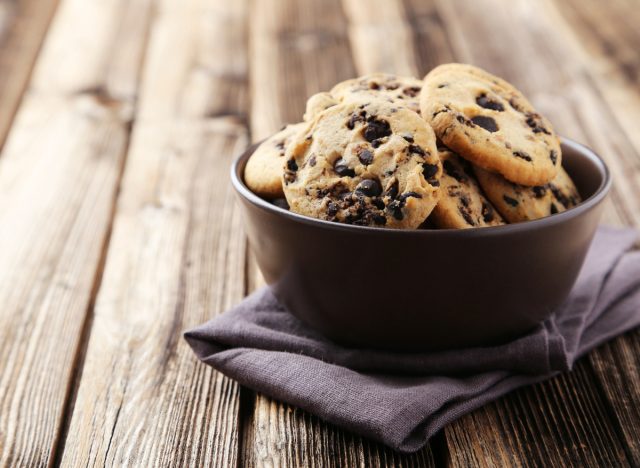 If you would rather learn how to bake the perfect batch of chocoalte chip cookies instead of buying it pre-made, Nestle Toll House continues to publish it's iconic Chocolate Chip Cookie Recipe on the back of their chocolate chip bags today. It all dates back to 1939, when Toll House restaurant first opened and the owner created a batch of cookies with Nestlé Semi-Sweet chocolate. The chocolate didn't melt as she expected, but that small experiment turned into the chocolate chip cookie we know and love today.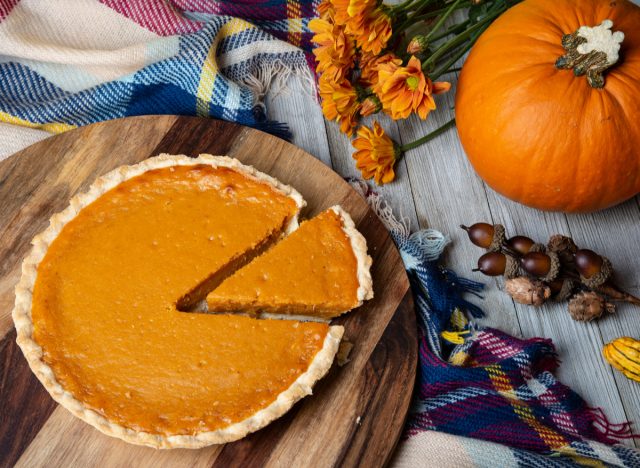 Published on the back of Libby's 100% Pure Pumpkin cans is the iconic pumpkin pie. Although Libby's originally started as a canned meat company in the 1800s, the company's foray into canned pumpkin in the 1920s made them a popular choice around Thanksgiving time—and the go-to option for baking delicious pumpkin pies.
While pancakes and waffles are popular uses for Bisquick now—as well as their iconic Strawberry Short Cake—but biscuits were once the sole reason for buying Bisquick baking mix in the first place. Discovered in 1931, Bisquick boxes advertised rapid biscuits with "90 seconds from package to open" making it easier for families to whip up a batch of biscuits at home. Bisquick is popularly used now for making "drop" biscuits (where you just drop a spoonful of dough on a cookie sheet) as well as fast dumplings for soups and casseroles.
Reese's Peanut Butter Temptations
Similar to Peanut Butter Blossoms, Reese's offers their own version of a simple cookie with an entire Reese's Peanut Butter Cup Miniature pressed into the center. Customers throw together a peanut butter cookie (using Reese's Creamy Peanut Butter, of course) and bake it in a mini muffin tin. The unwrapped mini cup is pressed into the center, and voila! Another simple cookie thanks to pre-packed Reese's goodness.6254a4d1642c605c54bf1cab17d50f1e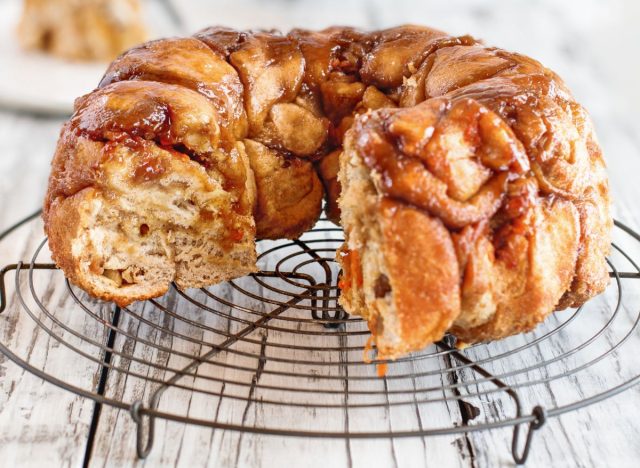 It may just look like a simple tube of Pillsbury Grands! biscuits on the front, but the back commonly advertises a recipe for Monkey Bread—a gooey, sugary pull-apart bread baked in a bundt pan. Although the recipe originated in Hungary, the recipe became popular in California in the 1940s. Even Nancy Reagan was known for making this sweet morning bread after commenting on how you have to "monkey around with it" when it's time to eat during an interview in 1982.