4 Once-Popular Sandwich Chains Customers Have Soured On
These brands are far from their former glory days.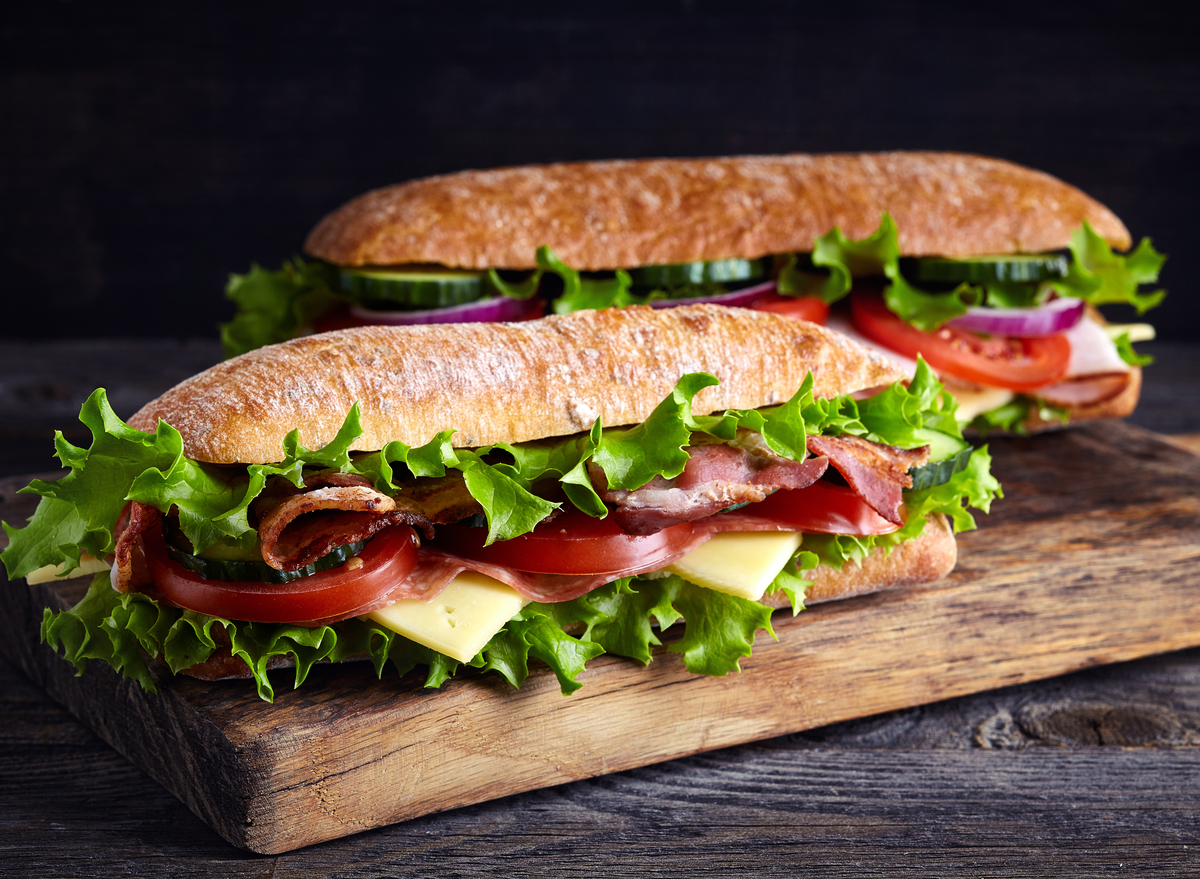 American appetites have become infatuated with the submarine sandwich over the last century. Depending on your neck of the woods, this can be called a sub, hoagie, po'boy, grinder, hero, torpedo, or anything else you can imagine. No matter what the name is, the end result is the same— flavorful toppings stuffed inside a tasty piece of bread. Sandwich add-ons may include a variety of meats, veggies, cheeses, fungi, and all or none of the above. Hot, cold, toasted, not toasted, with butter or without, nearly all great sandwiches fall under the unifier term "sub."
What started as a portable lunch sold inside pizzerias by Italian immigrants in the Northeast has blossomed into a multi-billion dollar industry. Chains like Subway, Jimmy Johns, Potbelly, and Jersey Mike's, dominate America's food courts and strip malls with their convenient and delicious offerings.
Yet not all chains are created equal, and even a medium as marvelous as the sandwich does not guarantee results. Here are some of the largest sandwich chains in America that shut their doors despite initial success.
Taylor Gourmet made a name for itself in the Washington, D.C. area with high-quality hoagies at competitive prices and saw a great deal of success in the 2010s. However, the chain shocked its fans when it shuttered all 19 of its locations in 2018, seemingly overnight. It then went on to file for bankruptcy as one of its major investors pulled out of the business.6254a4d1642c605c54bf1cab17d50f1e
And while its owner blamed growing competition and a rapid attempt at expansion for the downfall, there were rumors that the chain's customers soured on the business due to the owner's political affiliations.
A year later, and under new management, the chain began the process of picking itself back up. It currently operates four locations in Washington, DC—a far cry from its glory days.
Believe it or not, there was a time as recently as 15 years ago when Quiznos was amongst the largest chains in the entire world. American shopping malls more often than not housed Quiznos locations, but the chain seems to have lost its customer base the same way those major malls did.
As of 2007, Quiznos had 4,700 locations operating worldwide. Today, it operates fewer than 200. So, while not officially dead yet, Quiznos certainly seems to be on a downward spiral.
What happened? In short, the chain seems to have had a bad business model, which left franchisee owners with too little gain. According to reports, the company chased a rapid expansion at the expense of its franchisees while forcing them to buy food and paper products costing above the industry average. Many owners soon became frustrated with the low profits and poor treatment and left.
There was also a buyout that left the company hundreds of millions of dollars in debt, which happened right before the Great Recession. Of course, the rise of Subway, now the largest sandwich chain in the world, didn't help. This perfect storm of debt, dwindling profits, and a large, new competitor, left Quiznos in the dust.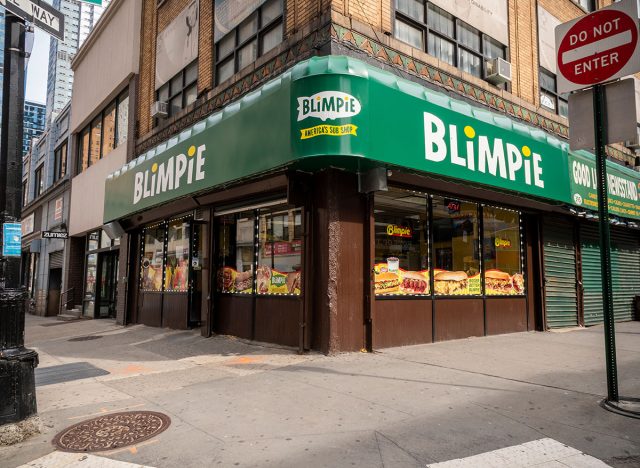 Before the glitz and glamor of the sandwich world, before Charles Barkley and Simone Biles were touting Subway on national airwaves, there was Blimpie, one of the first chains to focus on the sub sandwich and see great success. It opened its first location in Hoboken, N.J. in 1964.
Before Quiznos was squeezed out by Subway, Blimpie was squeezed out by Quiznos. The sandwich business is clearly not for the faint of heart. Despite growing to over 1,000 locations worldwide by the beginning of the millennium, competitors like Subway, Quiznos, and Jimmy Johns began to push Blimpie out of the picture. As of today, the chain operates a mere 131 locations across the country.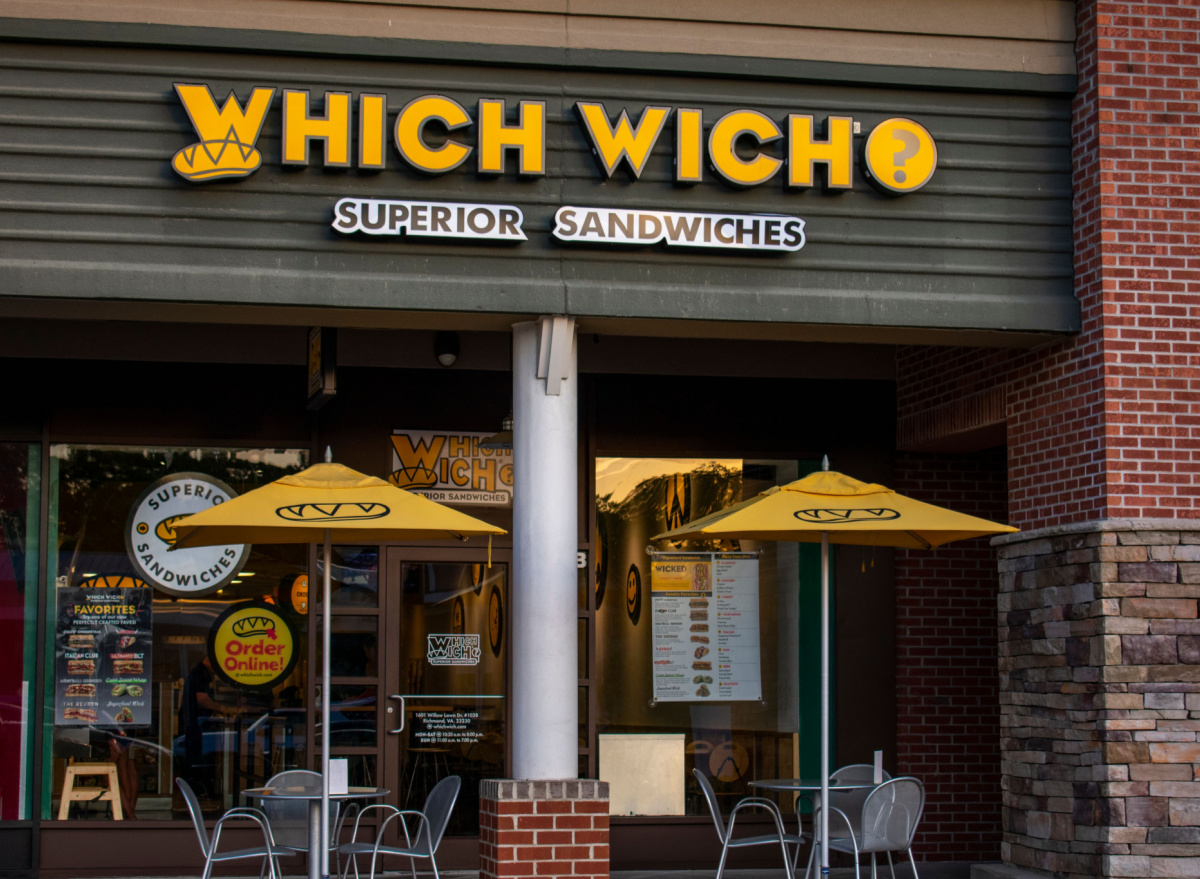 This once-promising Dallas-based sandwich shop opened in 2003 to massive success. It was known for its unique ordering system where the customer writes what they want on the paper bag that will eventually hold their sandwich.
Sadly, however, Which Wich has seen a massive decrease in locations and popularity. In 2017, the brand operated over 500 locations, and today that number has been slashed in half to about 285.
The pandemic is often cited as the main reason for the faltering of the chain, or rather, the last nail in its coffin. According to one franchise owner, decreases in foot traffic and labor shortages were the final nail in the coffin for his locations.
Robby Haynos
Robby loves eating as much as he loves writing. After graduating from Bates College, Robby is turning his passion for food writing, found during his time with the college newspaper, into a career. He has written for Celebrity Page TV and runs a blog reviewing restaurants in his home towns of Takoma Park, Md., and Rehoboth Beach, Del.
Read more about Robby