6 Eating Habits Oprah Swears By to Feel Amazing at 68
The manageable habits the entrepreneur follows.
Oprah Winfrey has always kept it pretty real when it comes to her health, fitness, and nutrition habits—the good, the bad, and the ugly. Back in 1988, the television host, 68, went on a crash diet using Optifast that resulted in rapid (but unsustainable) weight loss. "For four solid months, I didn't eat a single morsel of food. When I started Optifast in July 1988, I was at 212 pounds. By fall, I weighed 145 pounds," she shared on Oprah.com.
She famously wheeled a wagon full of fat on stage during her talk show that represented the 67 pounds she had lost–but she quickly started to regain the weight.
"What I didn't know was that my metabolism was shot," she added. "Two weeks after I returned to real food, I was up 10 pounds. Since I wasn't exercising, there was nothing my body could do but regain the weight."
While her weight has always been a topic of conversation, she's always striving to find health and balance. She shared with Weight Watchers magazine in 2017 via E! News, "For the longest time, I was afraid of a potato chip. Now I deny myself nothing," she said. "I just don't give myself everything at the same time."
She went on to say, "Now, I don't have a goal in mind. I get to a certain weight and I'm OK, and say, 'This is where I want to be. Hang in there. I'll get there when I get there.' And my body will tell me when I am exactly where I need to be."
Here are six eating habits that Oprah swears by to stay happy and healthy. Read on, and for more on how to eat healthy, don't miss Eating Habits to Lose Abdominal Fat As You Age, Say Dietitians.
She eats from her own garden.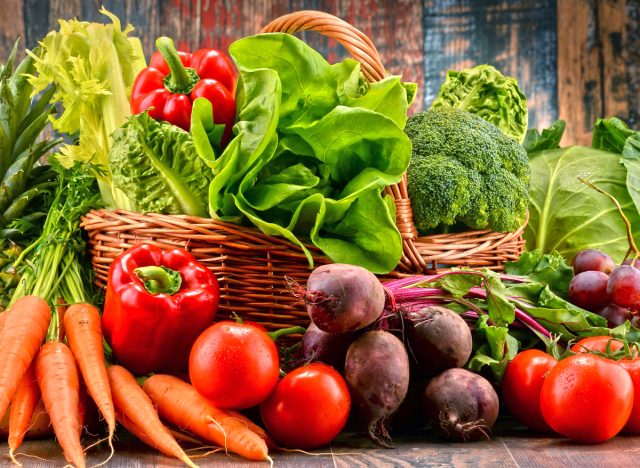 Oprah loves to garden, and one way she makes sure to eat healthy is to eat the food she actually grows in it.
She told Harper's Bazaar in 2018, "We [Winfrey and her longtime partner, Stedman Graham] always try to eat lunch in the garden. We have a rule: If we cannot find it in our garden, then we cannot eat it," she shared.
She occasionally eats a light dinner.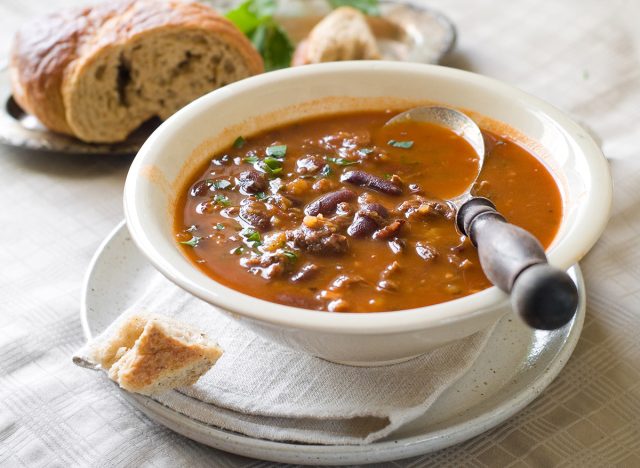 She told Harper's Bazaar that she usually eats dinner at 6 p.m., and "then it's time for another dog walk. If Stedman or the girls are here, I'll eat a proper meal, but if I'm alone I may just have a protein shake or a bowl of soup."
She does WW (formerly known as Weight Watchers).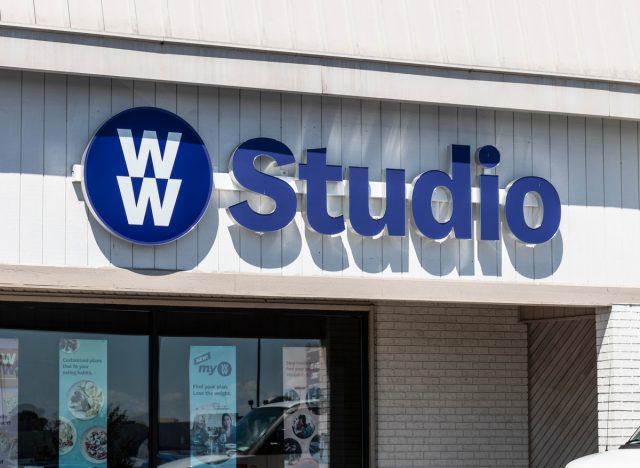 Oprah has been doing WW since 2015, and is a spokesperson for the brand through 2025, according to The New York Post (she is also a major shareholder).
Her personal trainer Bob Greene also shared more about her diet on Oprah.com, divulging that she "averages about 1,700 well-balanced calories daily, and her diet is about 20 percent protein, 30 percent fat (and rich in healthy fats), and 50 percent carbohydrates (good ones like whole grains, fruits, and vegetables)."
Breakfast is her most important meal of the day.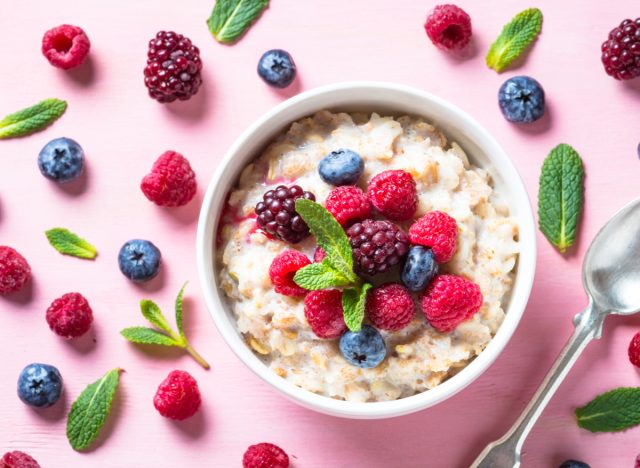 Oprah does not mess around when it comes to her breakfast. She shared on Oprah.com that she makes sure hers is filled with lots of fruit.
"No one would ever mistake me for an expert on engines, but I know one thing: They don't work without fuel. Our bodies are the same way, which is why I'm passionate about breakfast—especially when it involves passion fruit. And blueberries. And raspberries, strawberries, some sliced banana and maybe a sprig or two of fresh mint."
And she also loves some bread.
"And don't forget the bread—you know I love my bread! For breakfast, my preference is multigrain, double toasted," she shared.
She drinks at least a half-gallon of water a day.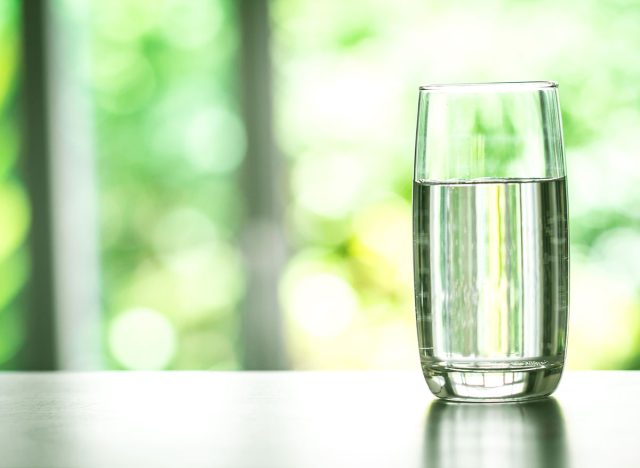 Hydration is also another big way Oprah stays healthy. And in 2022, she helped release a half-gallon (64 oz.) water bottle with WW to aid herself and others track their water intake, via Instagram.6254a4d1642c605c54bf1cab17d50f1e
"WW this year has instituted this way of helping us, another tool for helping us to stay hydrated," she said on Instagram. "We all know that staying hydrated is the way to health and your best life."
She treats herself with her favorite dish–pasta.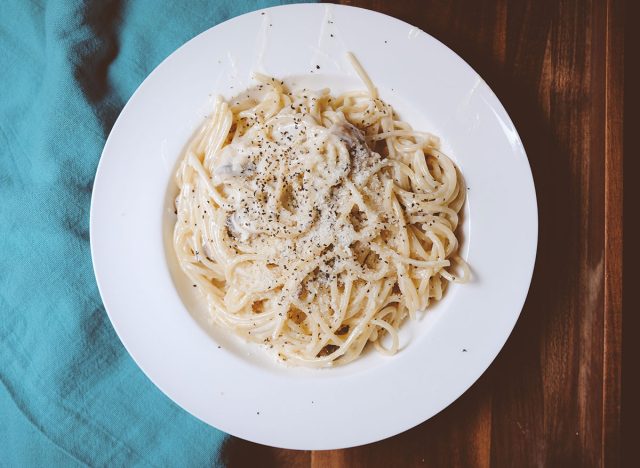 Oprah shared with People in 2019 exactly what she would eat for her last meal—and it would be pasta.
"If I were going to choose my last week, they would all be pastas," she said. And if that wasn't available, she'd go for tuna casserole.
"I love a thing all thrown together in a skillet. It's part of the life that I grew up with. When I grew up, tuna casserole was one of my favorite things in the world because you get all the stuff mixed together. And I'm one of those people who loves to mix all of my food together."