The #1 Eating Habit Paul Rudd Follows To Look Amazing in His 50s
How does this man seem like he never ages?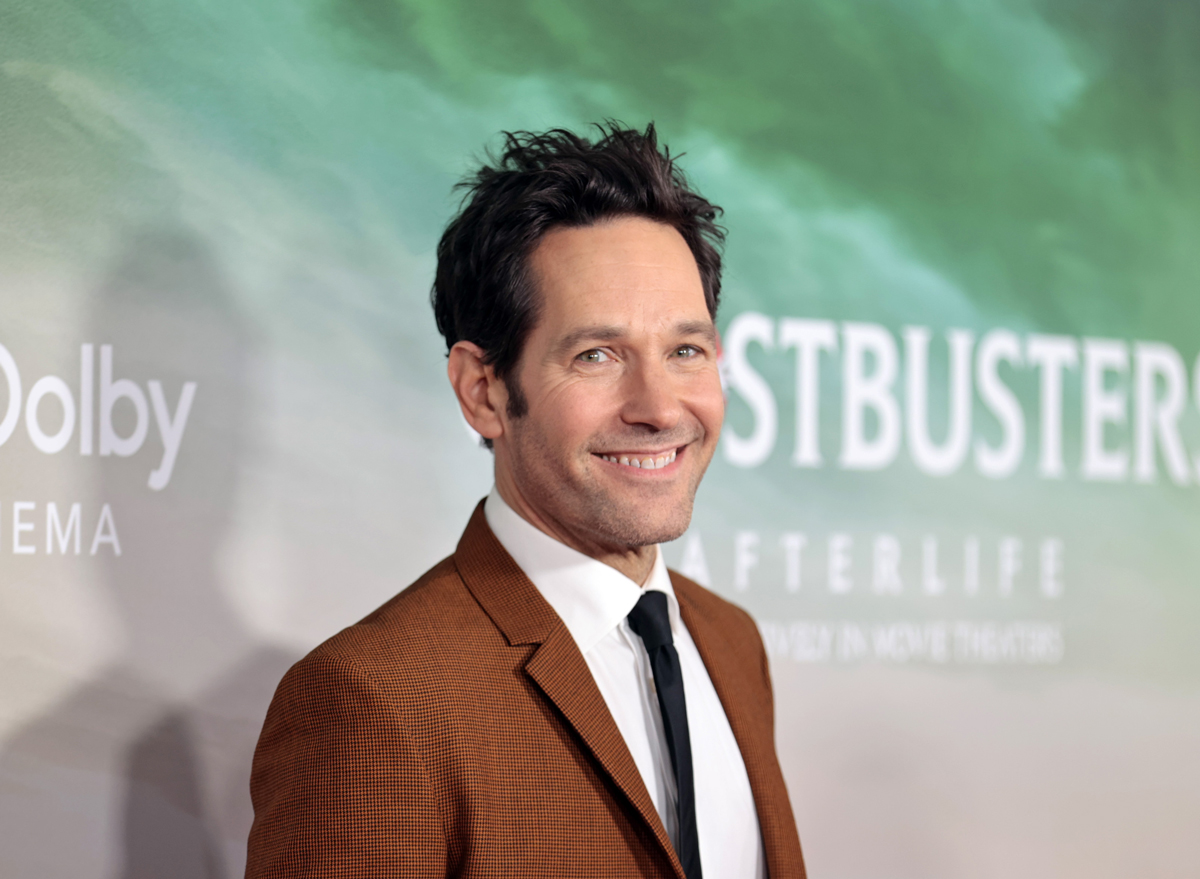 From his recurring guest role on Friends to staring in countless comedy films, Paul Rudd has been in the homes (and hearts) of many fans for decades. Rudd, since his start as an actor in the 1990s, seems like he hasn't aged at all. It's no wonder why he won the title of People's Sexiest Man Alive at 52 years old in 2021. As evergreen as he looks, he works for it, especially when getting in shape for more action-packed roles, taking him away from his classic comedies.
Rudd has taken his career to new heights starring as the superhero, Ant-Man, in The Avengers. When he received this role, he had to focus a lot on his workouts and diet plan to get prepared to play the part. According to his interview with AARP, Rudd had to "train like an athlete" to look as fit as he does.
"I changed my diet and work out and whole life when I got [the Ant-Man role]," Rudd said in the interview. "I started training and eating like an athlete."
What this meant was he consumed no sugar and no alcohol. Instead, he just ate proteins and vegetables.
"I really loved it," he claims. "It was a complete change of life that took me by surprise. I did not think living such a healthy lifestyle would be as fulfilling."
In another interview with Men's Journal, Rudd's diet was broken down to each meal. His trainer for the Ant-Man and the Wasp movie, Richard Louis, wanted to ensure his diet wasn't too drastic but meshed well with his workout plan.6254a4d1642c605c54bf1cab17d50f1e
"This was about making a lifestyle for Paul, so we didn't want to do anything too extreme with his diet," Louis says in the interview. "The focus was on cutting down on bad carbs while adding plenty of protein and good fats."
According to the interview, Rudd started with a breakfast of 3 eggs, oatmeal, and coffee. As a midmorning snack, he'd consume a protein shake and a handful of almonds. For lunch, he'd eat a salad with 6 ounces of protein and 4 ounces of either a sweet potato or rice, making sure he was incorporating the carb source every other day. For a midday snack, he'd do another protein shake with a handful of walnuts. Lastly, for dinner, he'd enjoy 8 ounces of protein with as many vegetables as possible.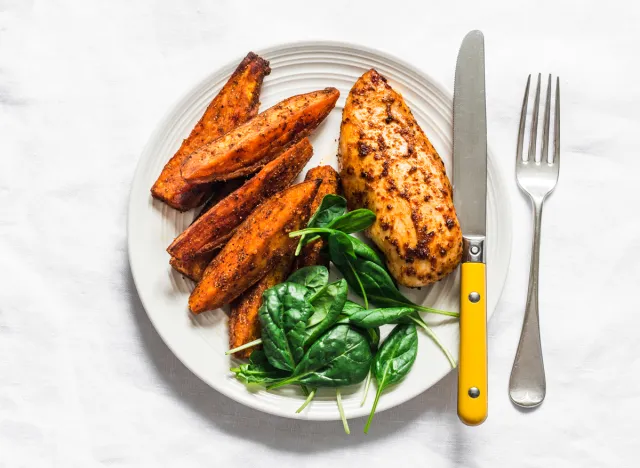 As an actor, Rudd has to mold into different characters. Just as he did when he got into shape for his role as Ant-Man, he had to get out of shape for his role in Living With Yourself. His thoughts? He enjoyed being in shape more than getting out of it.
"I thought if I'm really going to do this in the way I would understand the character, I had to cut out all the training," Rudd explains in the AARP interview. "It was amazing to see how quickly I reverted. What's been even tougher to swallow is the length of time it takes to try and get back."
Rudd also stated that he cannot bounce back as he used to in his 20s and 30s when it comes to fitness (although he might still look like he's in his prime years). However, his mentality is that you set your mind to do it and you start doing it. Eventually, Rudd was able to get back to the shape he was in.
Kayla Garritano
Kayla Garritano graduated from Hofstra University, where she majored in Journalism and double minored in Marketing and Creative Writing.
Read more about Kayla