PB2: What It Is—And 9 Creative Ways To Use It!
What happens when you remove oil from the peanut and then dehydrate what's left?
What is PB2? In a nutshell (pun intended), PB2 contains roasted peanuts, sugar, salt. It has 60 calories, 1.5 grams of fat, 90 milligrams of sodium, 5 grams of carbs, 1 gram of fiber, 2 grams of sugar and 6 grams of protein per two-tablespoon serving. That means it has 90 percent less fat and 70 percent fewer calories than the same two-tablespoon serving of regular peanut butter.
With that nutritional composition, PB2 can be added to pretty much any recipe with minimal caloric costs. However, a note for peanut butter lovers: While the flavor is spot on, the thick and oily texture is no match. Nonetheless, if you're trying to slim down, put on muscle, or just simply reduce your fat intake, PB2 is where it's at. Get reading—and don't miss our exclusive analysis of the best and worst protein powders to find the perfect powder pairing for your PB2!
Add It To A Smoothie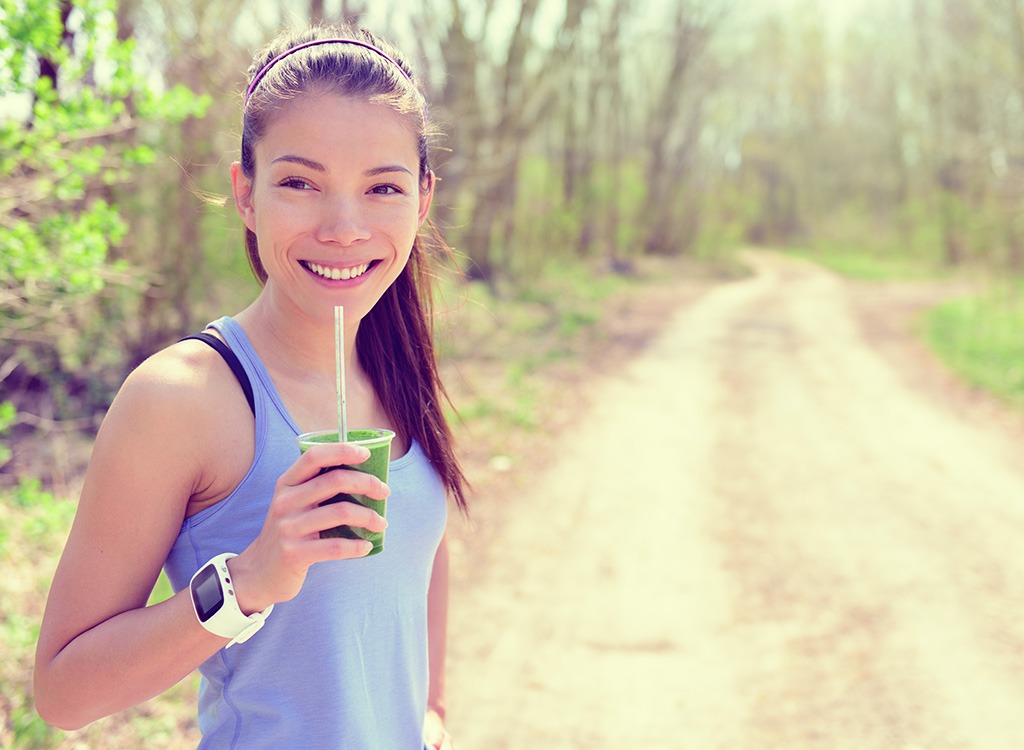 Love adding peanut butter to your post-workout smoothie, but find yourself dipping into the jar a little too much? Try PB2 instead. With all the flavor, one-fourth of the calories and just 1 gram of fat, it'll change your smoothie game for good.
Smoothie Recipe To Try: PB2 Dark Chocolate Banana Smoothie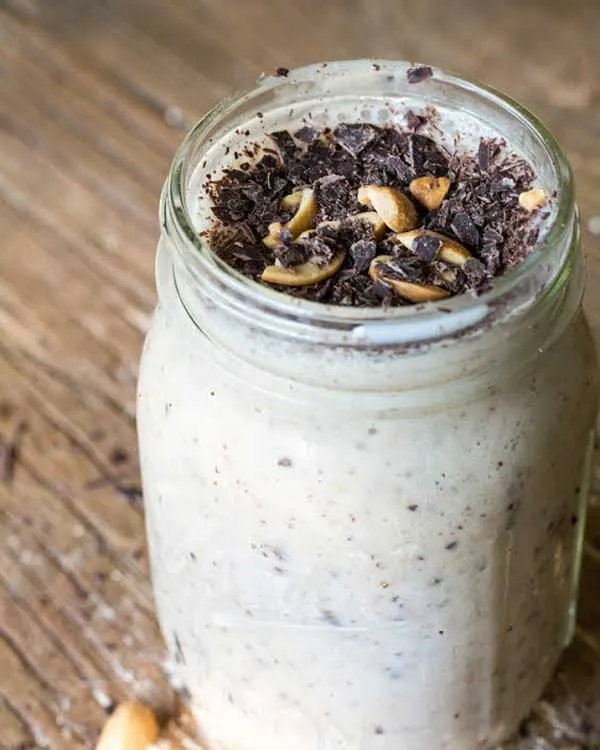 190 calories, 6 g fat (1.7 g saturated fat), 74 mg sodium, 33.5 g carbs (5.7 g fiber, 20 g sugar), 7 g protein
This recipe contains maca powder, which is accredited with everything from boosting energy levels, balancing hormones, reducing depression and improving cognitive function to preventing cancer. There aren't many more powerful superfoods out there.
Get the recipe from Lemon and Basil.
Add It To A Dip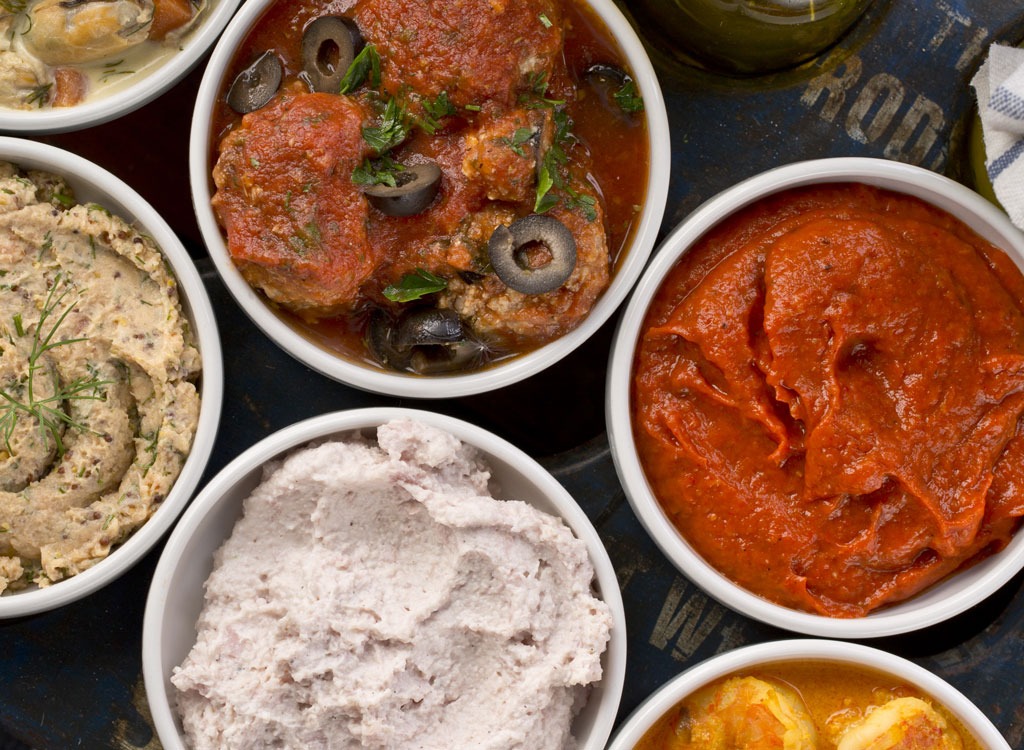 Whether you're using a dairy (like Greek yogurt, fruit, or even a hummus base, PB2 blends in flawlessly—and saves you 145 calories and 15 grams of fat.
Dip To Try: Chocolate Chip Peanut Butter Dip
158.5 calories, 14 g fat (8.6 g saturated fat), 115 mg sodium, 7 g carbs (2 g fiber, 3 g sugar), 4.5 g protein
Powdered PB, fat-free cream cheese, vanilla extract, and mini chocolate chips create a delicious dip that won't ruin your body goals. In fact, according to the American Chemical Society's Journal of Agricultural and Food Chemistry, flavanols (organic compounds) in chocolate have been linked to lowered blood sugar and decreased body fat.
Get the recipe from It's Yummi.
Use It To Make Guiltless Candy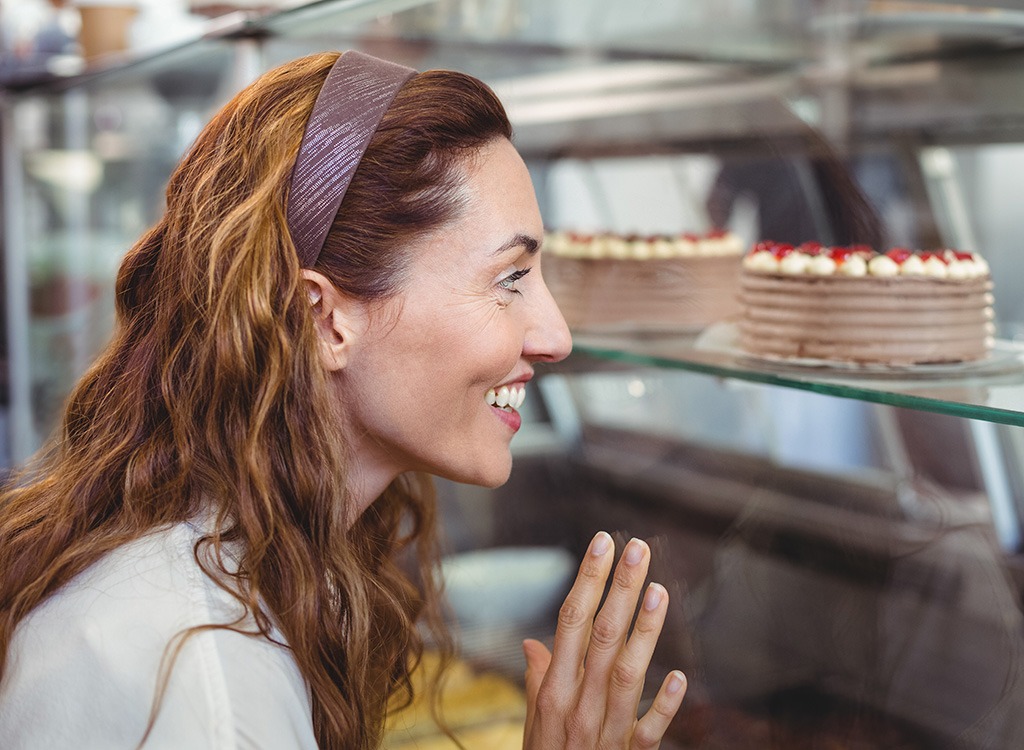 Next time your sweet tooth hits, skip the local convenience store and whip up your favorite candy at home. Doing so saves calories and avoids harmful additives and dyes. Plus, subbing in PB2 will keep unwanted belly fat away.
Peanut Butter Cup Recipe To Try: Skinny Peanut Butter Cups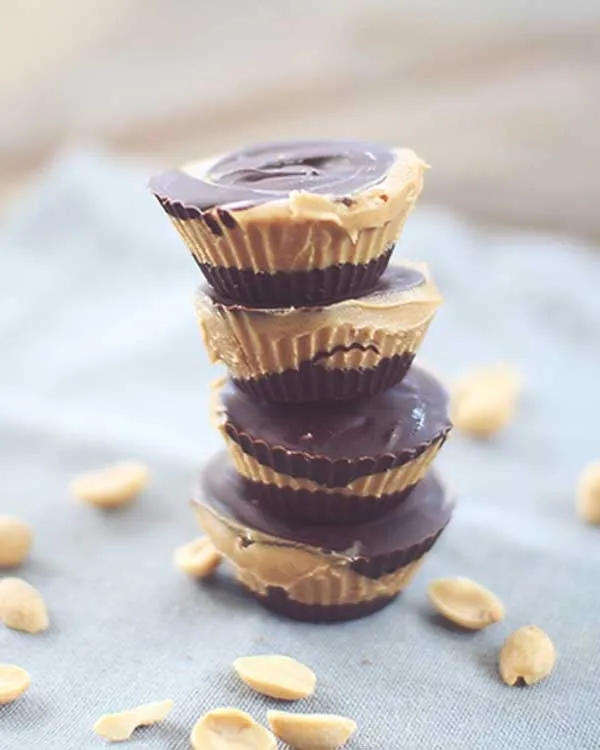 17 calories, 0.5 g fat (0 g saturated fat), 17 mg sodium, 2 g carbs (0.5 g fiber, 0 g sugar), 2.5 g protein
Reese's lovers pay attention: This peanut butter cup recipe is a health foodie's wet dream. It's got a measly 17 calories and less than a gram of fat per cup! Make a batch and stash them in the freezer for the next moment of weakness– but there is nothing guilty about this one.
Get the recipe from Dashing Dish.
Use It To Make Peanut Sauce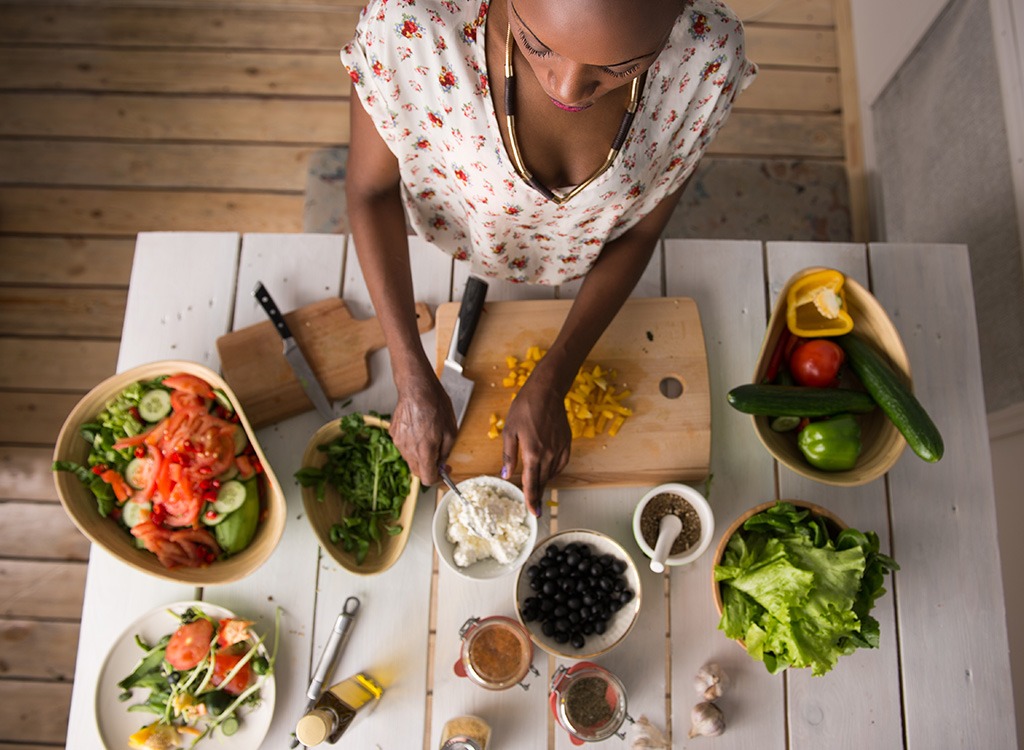 Peanut sauce can make a recipe absolutely mouthwatering, but it can also make the nutritional profile a nightmare. Do yourself a favor and skip the jarred stuff. PB2 will still allow for the savory flavor, but keep you slim.
Peanut Sauce Recipe To Try: Spicy Peanut Carrot Noodles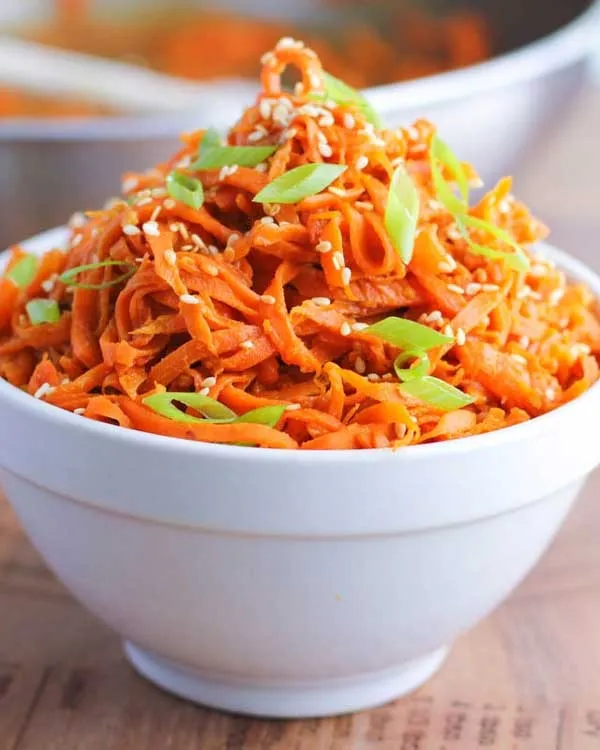 171.5 calories, 3.3 g fat (0 g saturated fat), 459 mg sodium, 32 g carbs (6 g fiber, 22.8 g sugar), 4.3 g protein
Spaghetti squash, zoodles, and caroodles? Yeah, it's a thing and a good one. Twirl these carrot noodles on your fork and you'll be one step closer to your summer body goals. Just make sure to go light on the sauce and drink lots of water to counterbalance the sodium intake. For more recipes with the orange veggie, check out these carrot recipes for weight loss.6254a4d1642c605c54bf1cab17d50f1e
Get the recipe from Julie's Jazz.
Add It To Your Pancake Batter
While pancakes bring a whole lot to the taste bud table, when it comes to nutrition, they're pretty much nutrient-void. Luckily, health foodies have made some pretty incredible makeovers—and adding peanut butter powder is just one way to fit the fluffy cakes into your meal plan.
Pancake Recipe To Try: Peanut Butter Cookie Pancakes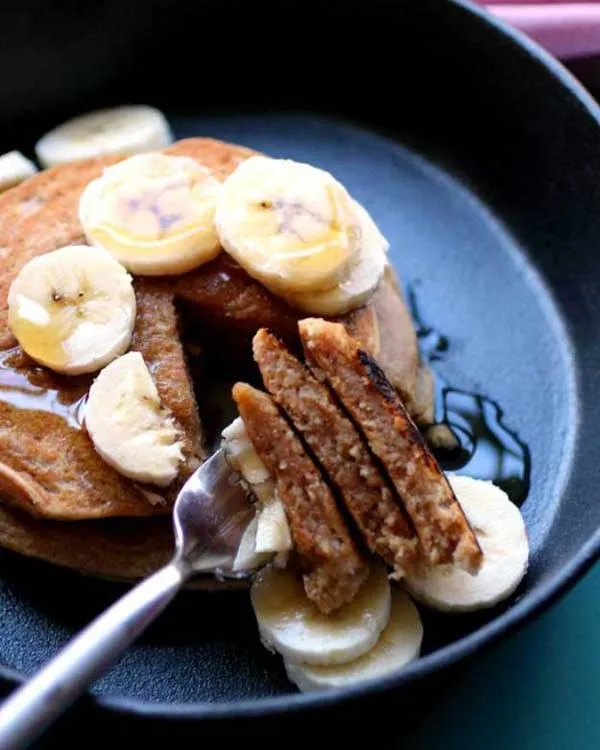 235 calories, 9 g fat (0 g saturated fat), 103 mg sodium, 26 g carbs (4 g fiber, 2.5 g sugar), 9.5 g protein
When cookies and peanut butter join forces, the result is absolutely lethal—and these pancakes do not disappoint. This traditionally decadent dish is made healthier by incorporating PB2, gluten-free flours and waist-whittling flax seed. This recipe does call for the real stuff as a topping (optional), so make sure to check out these popular peanut butters—ranked by nutrition.
Get the recipe from The Pancake Princess.
Use It To Make Treats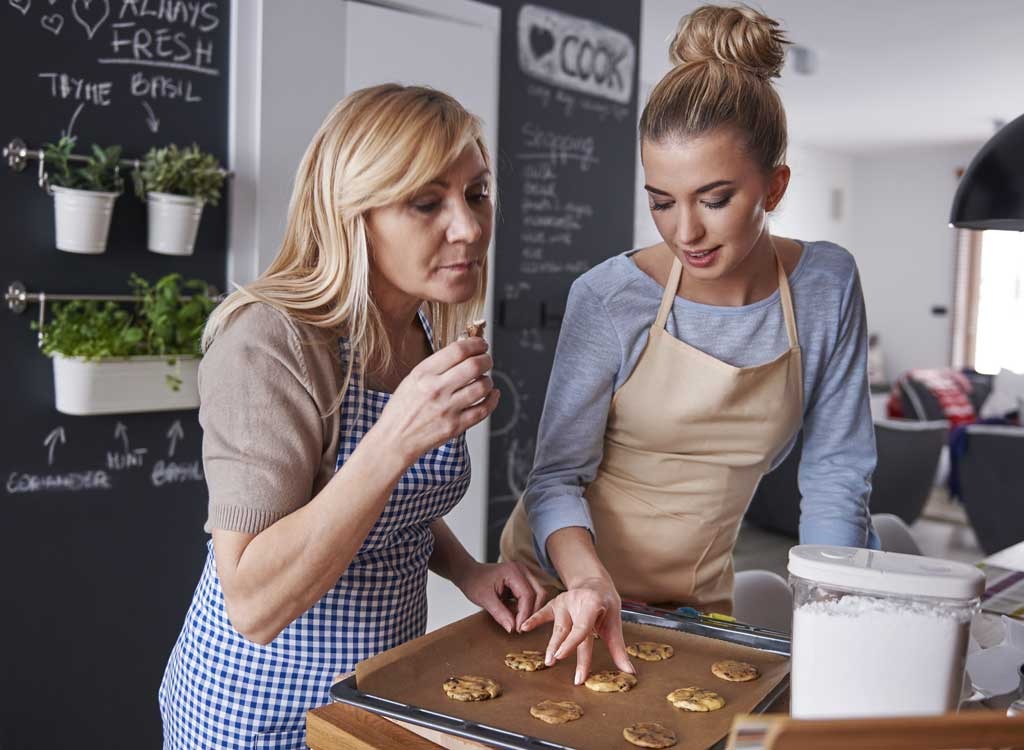 Homemade candy recipes aren't the only thing you can sneak PB2 into to. Any dessert recipe that calls for peanut butter is a green light. Just make sure to add one tablespoon of water to two tablespoons of the powdered PB.
Treat to Try: Peanut Butter Cream Cheese Bites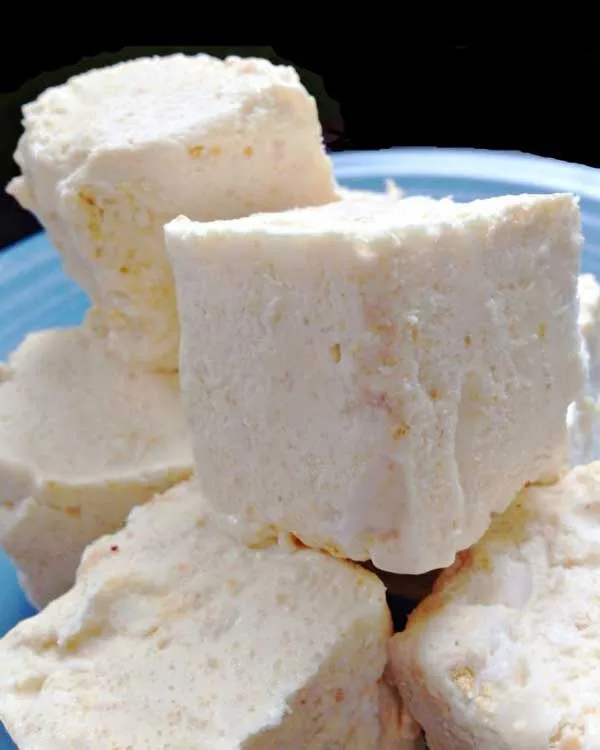 176 calories, 7.2 g fat (4.6 g saturated fat), 208 mg sodium, 19.3 g carbs (2 g fiber, 14.6 g sugar), 8.5 g protein
While cream cheese and peanut butter might not be the first PB combo that comes to mind, it's a salty, sweet pair worth trying. Plus, this recipe is practically effortless. You just whip all the contents together, fold in the whipped topping, pour into molds and freeze!
Get the recipe from My Life Cookbook.
Add It To Beverages
Because it's a powder, PB2 can be added to just about any drink recipe that calls for the butter. Whether you want to satisfy a caffeine craving, make a boozy treat or sip on a liquid dessert, try experimenting with the practically fat-free PB version instead.
Drink Recipe To Try: Skinny Chocolate Peanut Butter Frappuccino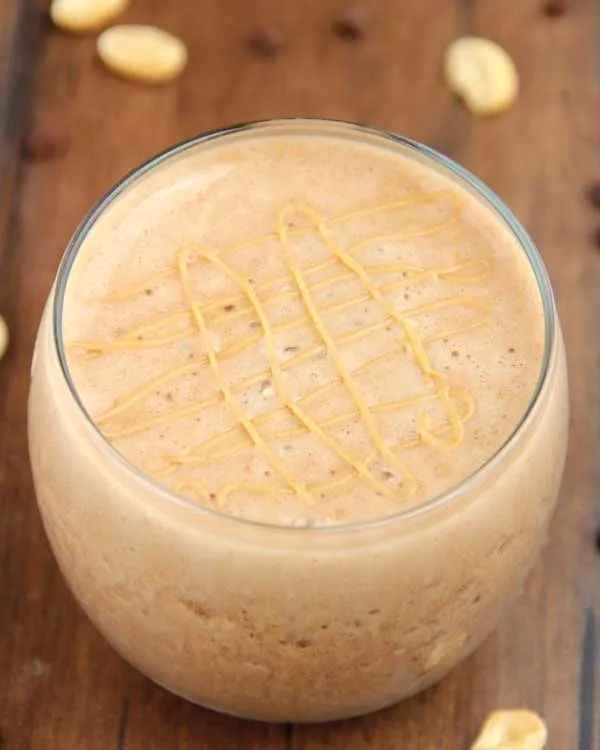 167.5 calories, 2.1 g fat (<1 g saturated fat), 96 mg sodium, 16 g carbs (3 g fiber, 8 g sugar), 8.5 g protein
A tall Mocha Starbucks frap contains 290 calories, 11 grams of fat, 7 grams of saturated fat, and 42 grams sugar. You're definitely not sipping your way skinny with that one. Make this recipe instead!
Get the recipe from Amy's Healthy Baking.
Add It To Oatmeal
It doesn't get any simpler than throwing a spoonful of PB2 into your bowl of oats for a peanutty flavor addition. Not to mention PB2 is made by removing oils from the peanut, removing 90% of the fat! Additionally, unlike many "flavored" oatmeals, there are no additives, dyes or chemicals in PB2. Need a brush up on sketchy ingredients? Check out these worst food additives in America!
Oatmeal Recipe To Try: PB2 Oatmeal with Almond Milk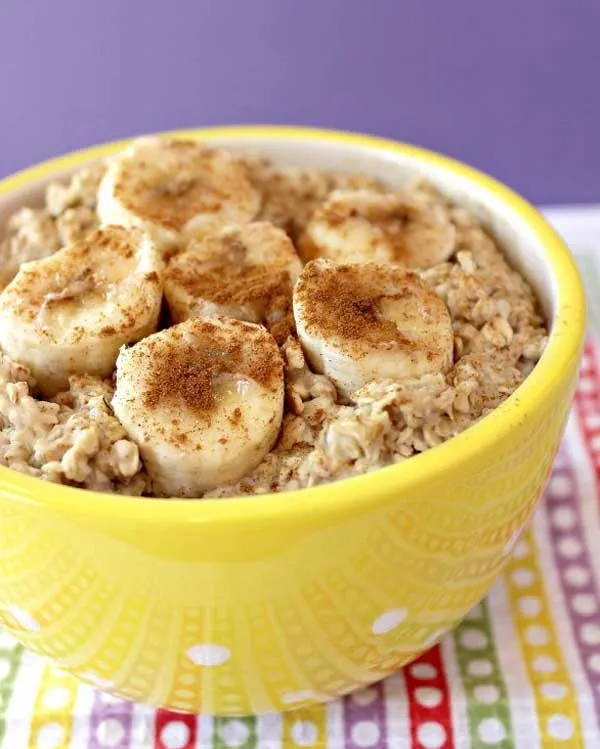 170.5 calories, 4.3 g fat (0 g saturated fat), 92 mg sodium, 33 g carbs (5.7 g fiber, 7.4 g sugar), 6.5 g protein
Start your day off right with this steaming bowl of oatmeal. Even better, make it the night before by adding liquid to the oats instead of cooking them. Doing so maintains their resistant starch, a kind of starch that resists digestion, keeping you fuller longer!
Get the recipe from Purely Katie.
Use It To Make Frozen Desserts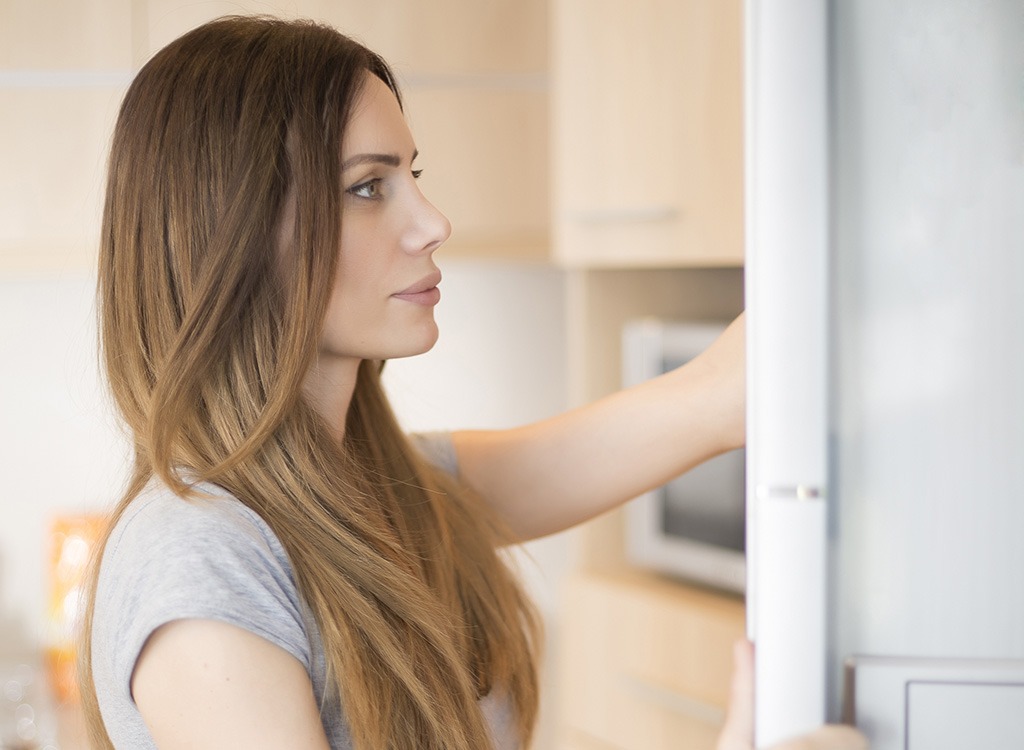 When it comes to the battle of the bulge, there isn't much room for frozen treats… but at ETNT, we are are a little unconventional about getting you into your skinny jeans. Along with using greek yogurt, reduced fat items, and whole foods, substituting PB2 to recipes allows you to enjoy the frozen desserts you love without the high caloric costs.
Frozen Dessert Recipe To Try: Frozen Peanut Butter Chocolate Banana Bites
210 calories, 8.4 g fat (4.4 g saturated fat), 17 mg sodium, 31 g carbs (4.2 g fiber, 19 g sugar), 7.2 g protein
Using bananas as a dessert is one of the best-kept fit secrets. They are the perfect workout fuel, bloat banishers, and metabolism boosters. Not to mention they diminish appetite. That's why we're obsessed with these frozen nanner bites and you should be too.
Get the recipe from Honey Stuck.