Pepsi Is Debuting a First-of-Its-Kind Soda
Hot chocolate has never been this fizzy.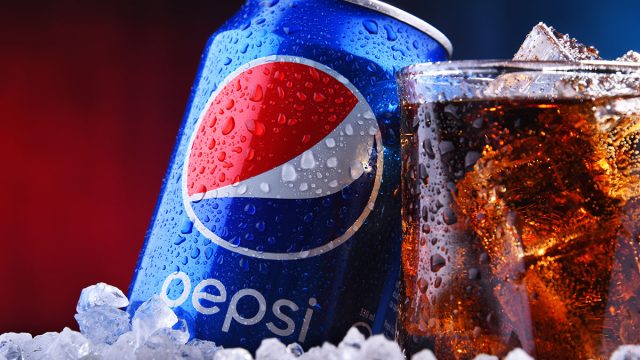 There may have been an aluminum can shortage this year, but at PepsiCo there certainly hasn't been a shortage of genius. The popular soda brand is launching a never-been-done-before flavor this winter: cocoa (cola).
Watch out Coca-Cola, Pepsi's newest flavor "Cocoa Cola" may confuse your fanbase. The flavor is both cheeky and straightforward, as its Pepsi's spin on hot chocolate and soda. Oh, and did we mention it will even have a hint of marshmallows? (Related: 8 Grocery Items That May Soon Be in Short Supply.)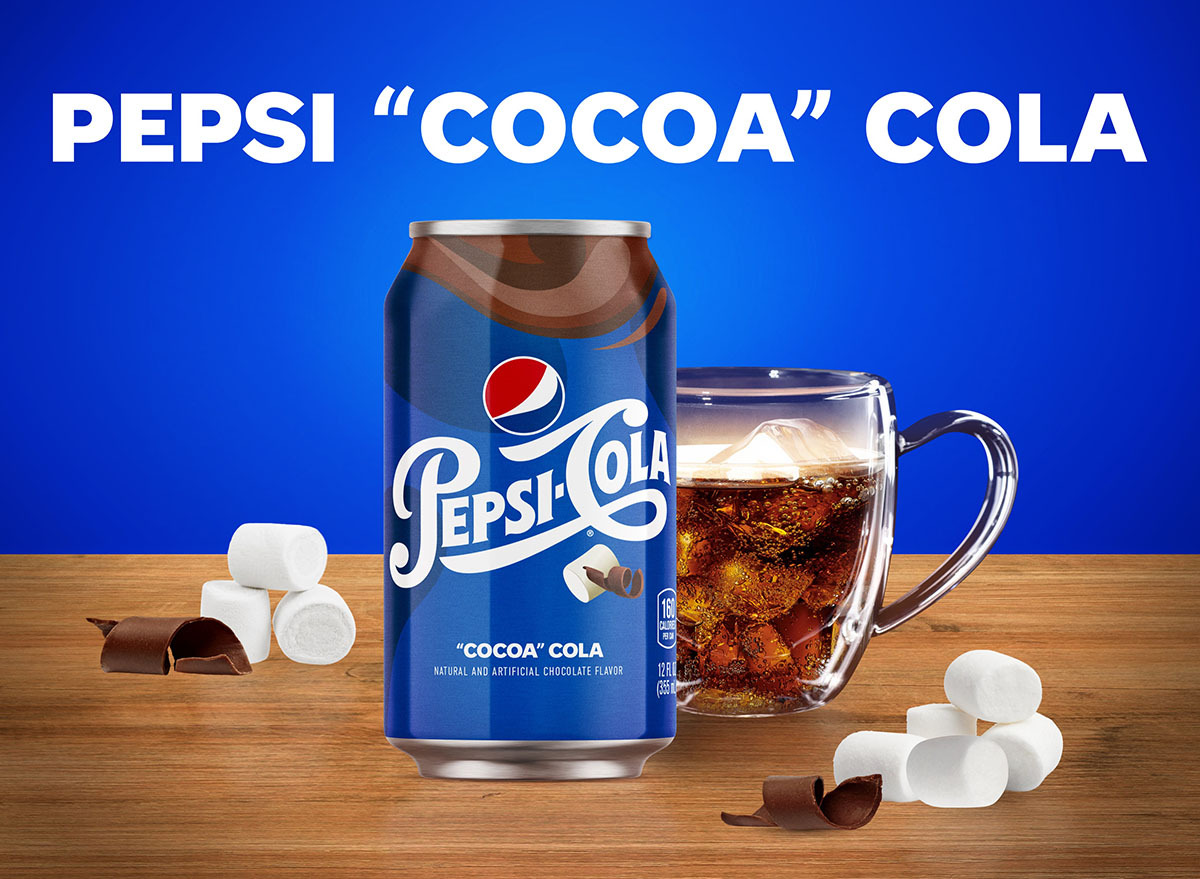 The fizzy, holiday-inspired beverage won't debut without a little bit of dramatic suspense. According to the company's Twitter account, the flavor will officially drop once the post gets 2,021 retweets.
"There is no denying that hot cocoa is the unofficial beverage of winter," Pepsi said in a statement to Thrillist. "Whether you are cozying up with a mug by the fire while snowed in, or creating one of those cocoa bombs that has taken the internet by storm, the hot chocolate-y goodness is an all-time classic . . . and a classic that's getting a whole new twist, thanks to the latest product innovation from Pepsi."
Will the product successfully marry the elements of both beverages into one? We'll just have to wait for the brand to get its desired retweets and see.
For more, be sure to read The Best Chocolate in Every State, According to Yelp.
Don't forget to sign up for our newsletter to get the latest restaurant news delivered straight to your inbox.
Cheyenne Buckingham is the news editor of <Eat This, Not That!, specializing in food and drink coverage, and breaking down the science behind the latest health studies and information.
Read more