Precautions You Must Take Before Going to a Restaurant
Soon eateries of all kinds will be reopening their doors and there are a few things you can do to stay safe.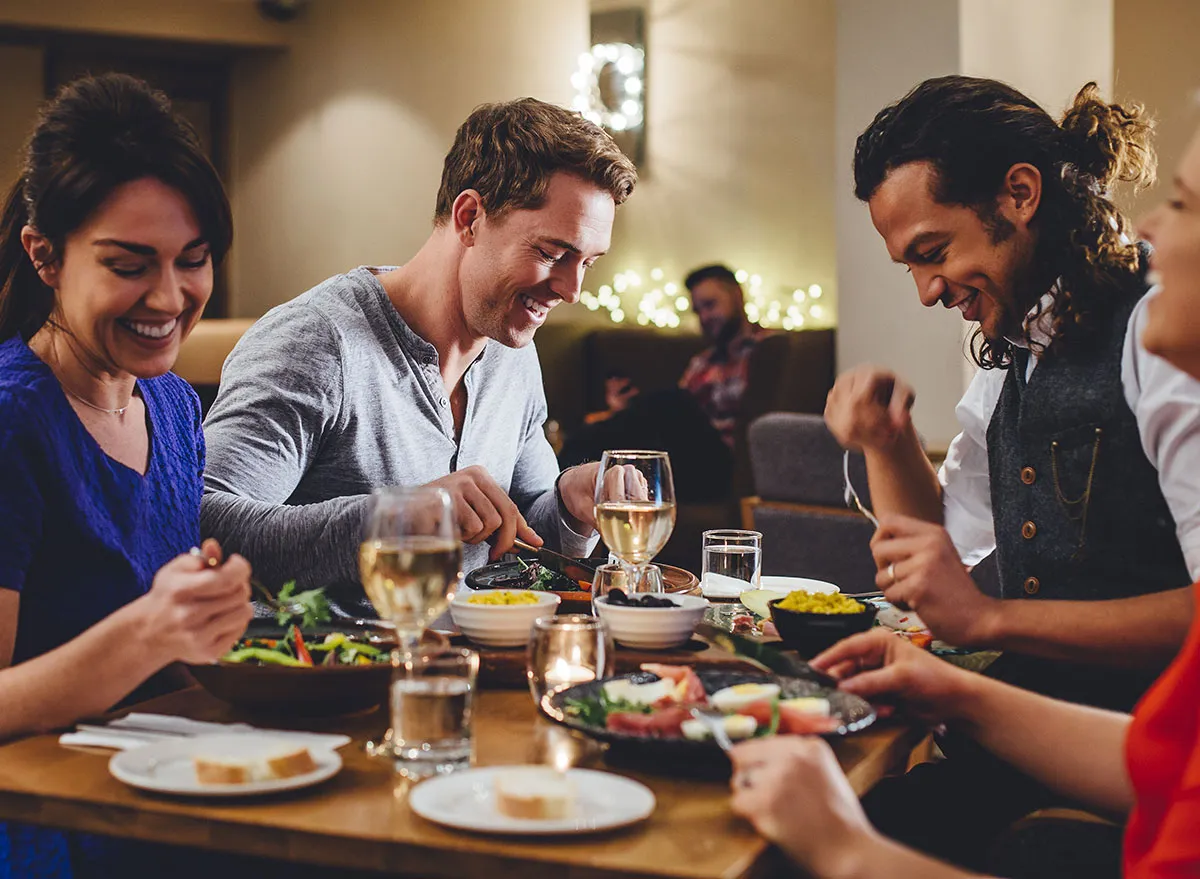 Soon enough restaurants will reopen and it will be up to you to keep yourself as safe as possible while dining around other people. However, restaurants will be following strict guidelines to prevent the novel coronavirus from spreading.
It goes without mention that dining will look different in the upcoming months. It's hard to say exactly what the dining scene will look like once we're all able to come out of the quarantine, however, there are predictions as to what it could look like.
In a place as densely populated as New York City, where over 300,000 people have tested positive for COVID-19, the idea of introducing more ghost kitchens is being tossed around by industry experts. Ghost kitchens, which are facilities that only contain kitchen equipment and no dining space, as Eater reports, may help "to move prep work offsite as kitchens juggle social distancing in crammed back-of-house spaces."
Other possible scenarios could involve eliminating tangible menus altogether and, instead, moving to mobile menus. Smartphones could also be a way for people to self-report whether they've been exposed to COVID-19 as well as record their most recent temperature reading. Because yes, restaurants will likely be taking your temperature with digital infrared thermometers before allowing you to come in and dine.
In Georgia, where some businesses have already begun to reopen, Governor Brian Kemp has given restaurant owners permission to resume business so long as 39 virus-prompted guidelines are followed. One of the key guidelines is to only allow 10 customers for every 500 square feet of dining space.
Restaurants all across the United States will not be able to operate at full capacity, which means many will have no choice but to permanently close. It also means that there will be even more competition to get into restaurants. Calling ahead or going online to book a reservation far in advance will likely become the new normal.
With all this being said, the restaurant industry will continue to be in great need of support once the shelter-in-place order lifts, whether that be through ordering delivery or takeout regularly or going to dine in. Restaurants will be taking necessary steps to keep everyone safe, but there are three things you can do as well to help protect yourself and others around you.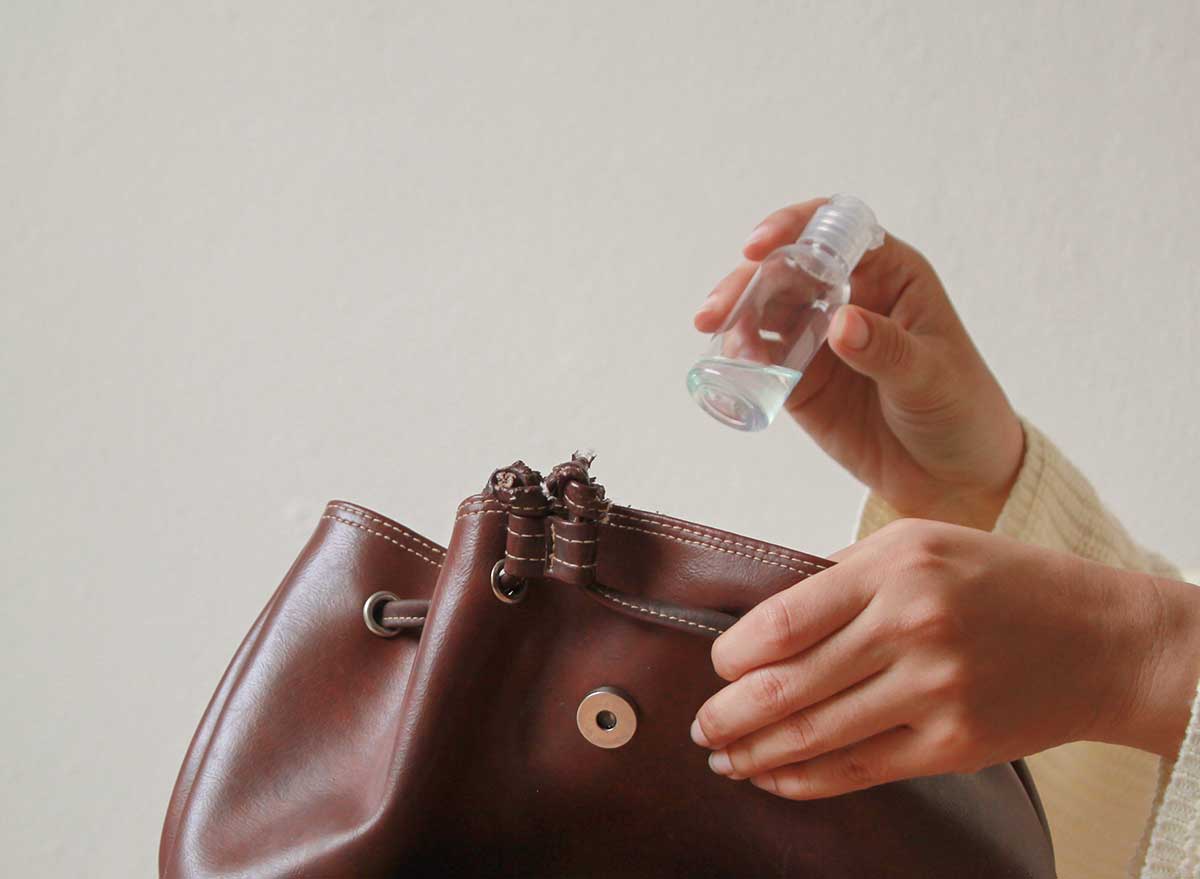 Make sure to pack a bottle of hand sanitizer that's made with at least 60 percent alcohol. Consider sanitizing your hands after touching menus and even after putting your hands on the table. Most importantly, avoid touching your face when you're dining in.6254a4d1642c605c54bf1cab17d50f1e
Wear a cloth mask before your meal comes.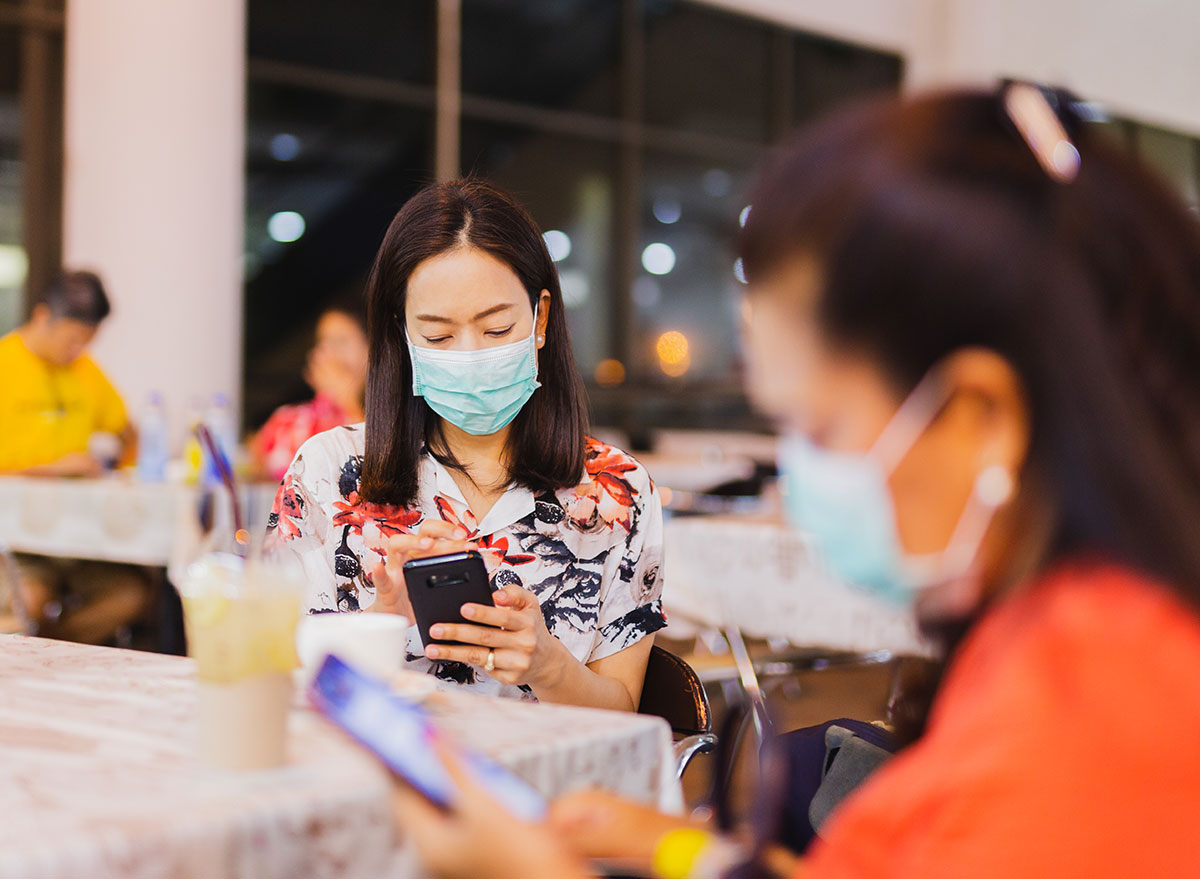 It might look silly, but it could protect others from being exposed to the virus if you wear your mask as you chat with your guest. When the meal comes, sanitize your hands before removing the mask.
Only dine with one or two people.
Why overwhelm restaurants with a big party of people? It's possible that restaurants will place a limit on how many people groups can have in their party, but if that's not the case, be courteous to the staff and others who are wanting to dine-in by only going with one or two other people at most.