5 Ways to Quit Emotional Eating for Good
You might be an emotional eater and not even know it.
You might be an emotional eater and not even know it. Many people in the test groups for my new book, You Can Drop It!—in which I describe how I lost 100 pounds by eating carbs, chocolate, and comfort food—claimed not to be emotional eaters: "I just didn't understand how to eat, and this program will help me do that." Then two months later they'll come back to me and say, "So I never thought I was an emotional eater, but my kid just went into the ER this weekend, and I found myself at the vending machine. Like, I had an emotional eating episode."
Well, yeah! We're all emotional eaters. There's no one person who is not an emotional eater. We are emotional beings and feel a host of emotions on any given day and also eat three or more times a day. It's impossible for them not to collide. Anyone who says they're not an emotional eater just doesn't understand what that means. Happy, sad, angry, lonely, stressed, whatever it is—we're not robots, and those are emotions. Food provides comfort. But caring about your body can provide a more lasting comfort. Weight loss gets easier when you go from, "I can't eat that" to "I don't want to because I am focused on my bigger goals." Here are a few ways to get there. Sign up for our newsletter to get the latest foods news delivered straight to your inbox.
Identify Why You're Eating The Way You Are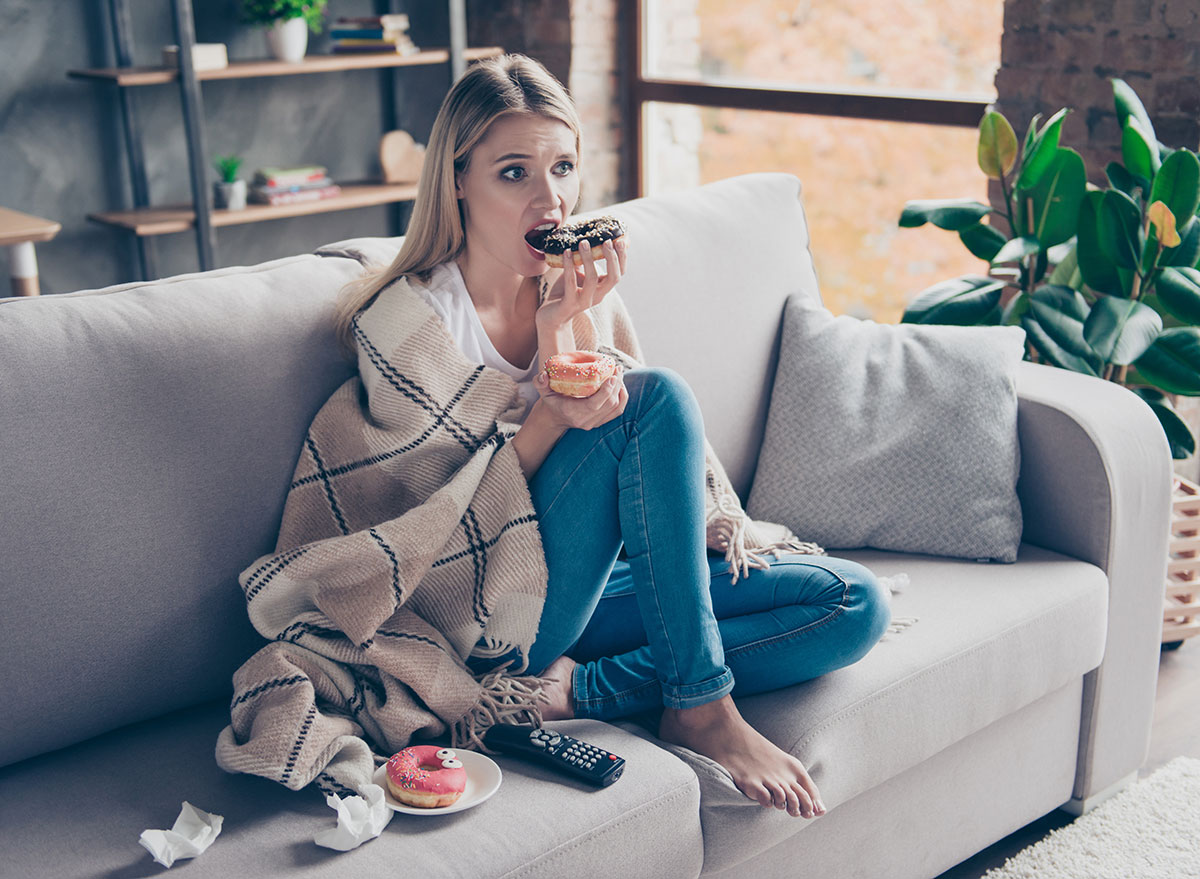 One thing that leads to big results is to ask yourself: "If I'm not hungry, why am I eating?" Are you eating the cake because you want to eat the cake? Is it a habit? Is it a form of comfort or self-sabotage even though you're not even tasting it? Is it because everyone else is eating? Is it because you have too much going on, and your life is really chaotic right now? That may not be something you can fix at the moment and that can be frustrating—but the cake is not going to solve anything. When you pause to ask yourself why and answer with "I'm just bored and feeling anxious," it can help you better understand your motivation. Here are some other signs you might be eating your feelings.
Surrender Yourself To Something Purposeful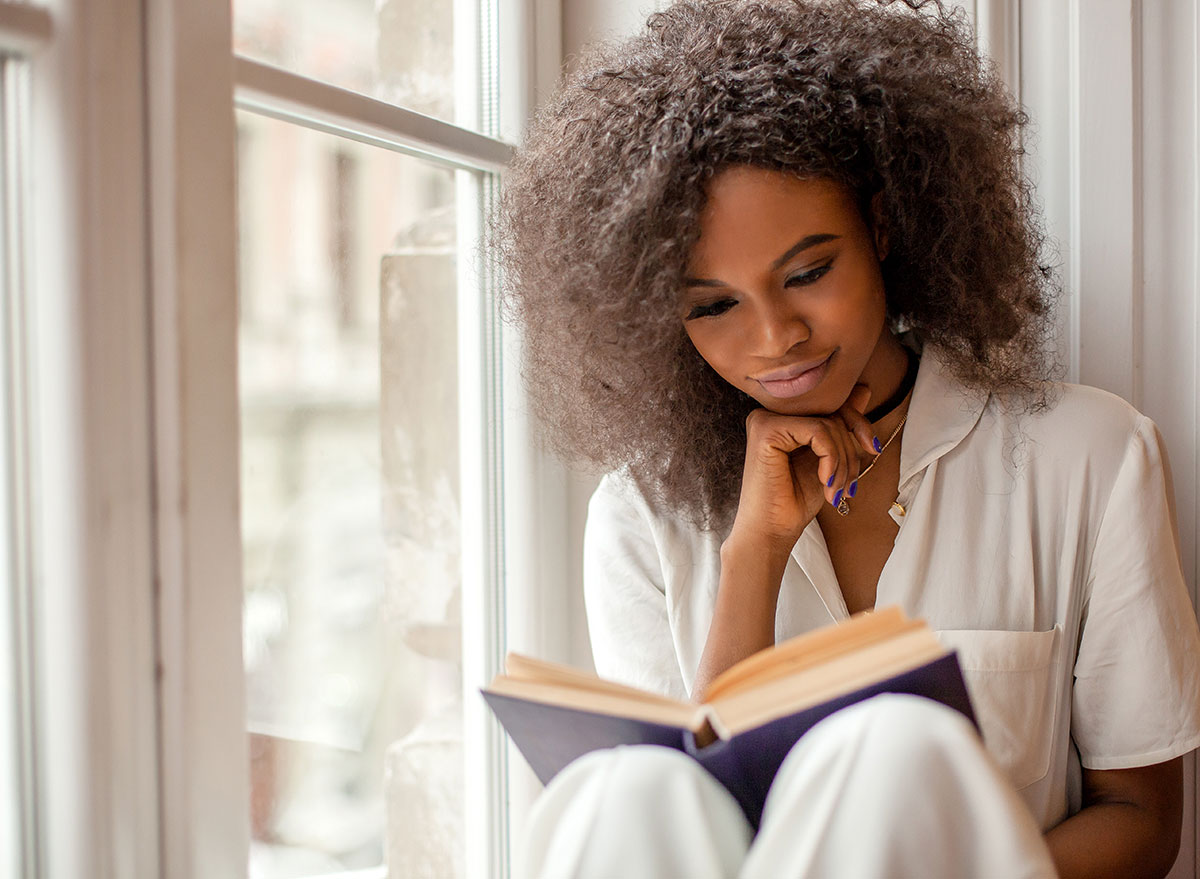 We all crave surrender. Life requires us to be so disciplined and attentive—in so many areas—that we all desire, at times, to throw our hands up, give in and veg out. It's human nature and it's okay, but it's important that you find a more purposeful form of surrender. Get a massage, treat yourself to new shoes, read a book or watch a show that's purely for entertainment, sleep in, say no to an invite or outing, get your nails done, plan a vacation or something else that feels indulgent and pleasurable, yet not harmful. Or consider taking a walk for weight loss.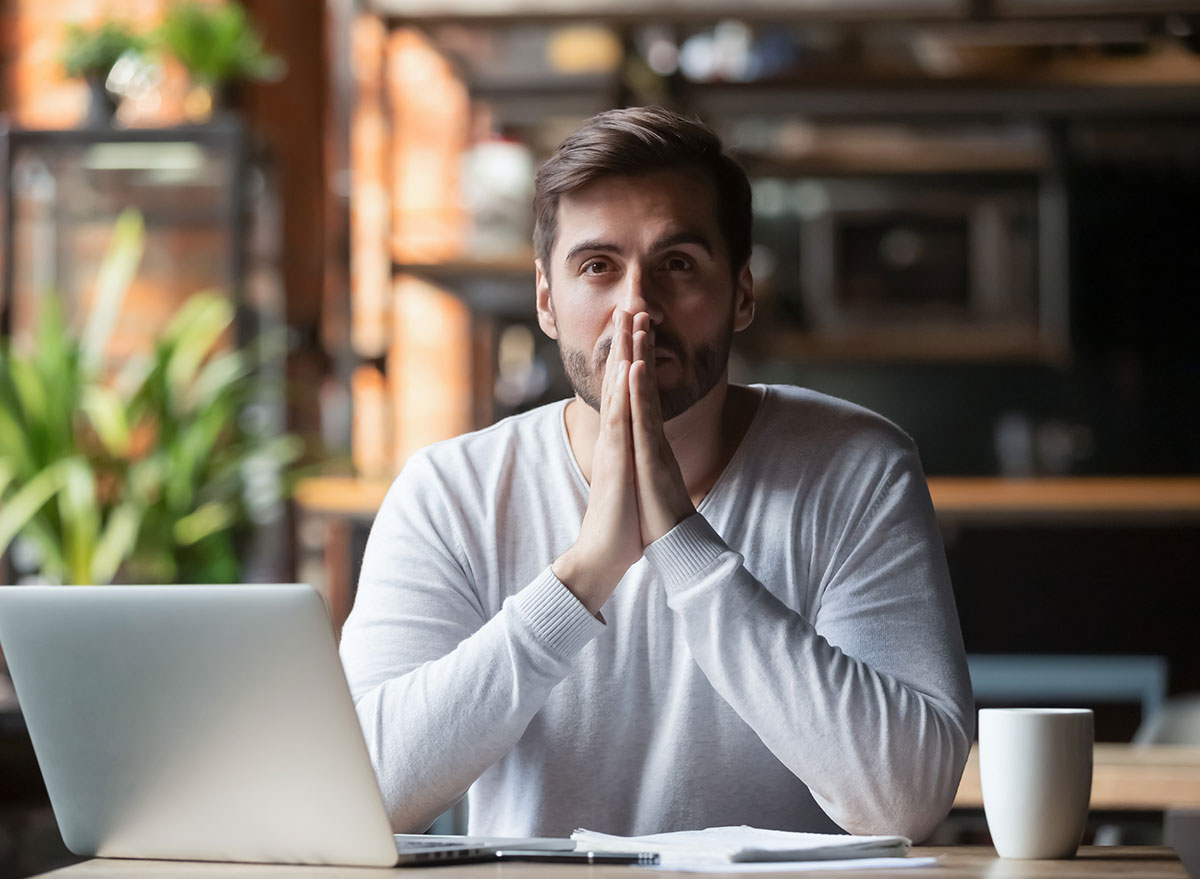 Sometimes it is not others, but our own selves whom we are constantly disappointing. Reevaluate your standards and let go of judgment for yourself. Forgive yourself for the past. We all make mistakes, and we make them more often than we'd like, but we all deserve second (and third and fourth) chances. Treat yourself to forgiveness, and give yourself permission to move on from your past mistakes and take the opportunity to start over. Try these foods that fight depression and boost your mood.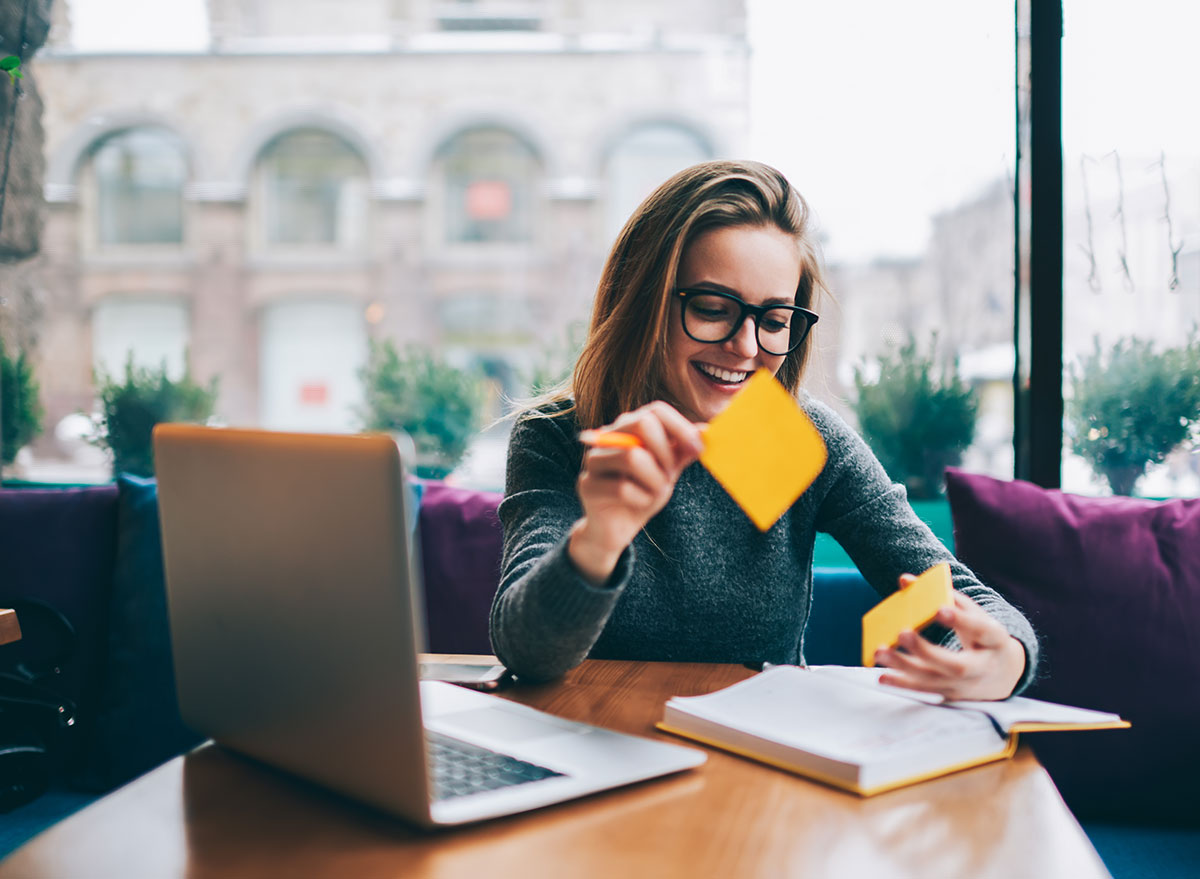 I tell my private clients this all the time. You've got to mentor yourself because you're in your head all day. If you're eating something and saying that you're treating yourself, but the whole time you're thinking:6254a4d1642c605c54bf1cab17d50f1e
"This has so many calories."
"Yeah, well, this is gluten-free."
"I'm going to really regret this."
"Is this even worth it?"
"My kid is making me crazy."
Meanwhile, your head is getting distracted with:
"Oh, my God, I've got so many emails coming in."
"I can't believe I have to go there later."
"I'm so mad at him, I hate him."
 "She's such a b*tch."
 Or … la la la…
Whatever is going on in your head, if it's not "I'm fully enjoying this," if it's not, "This is delicious," I would say drop the fork—just drop the fork. The goal is to treat yourself, not cheat yourself. And make sure you're staying away from "healthy" foods that are actually bad for you.
Get Productive, Not Destructive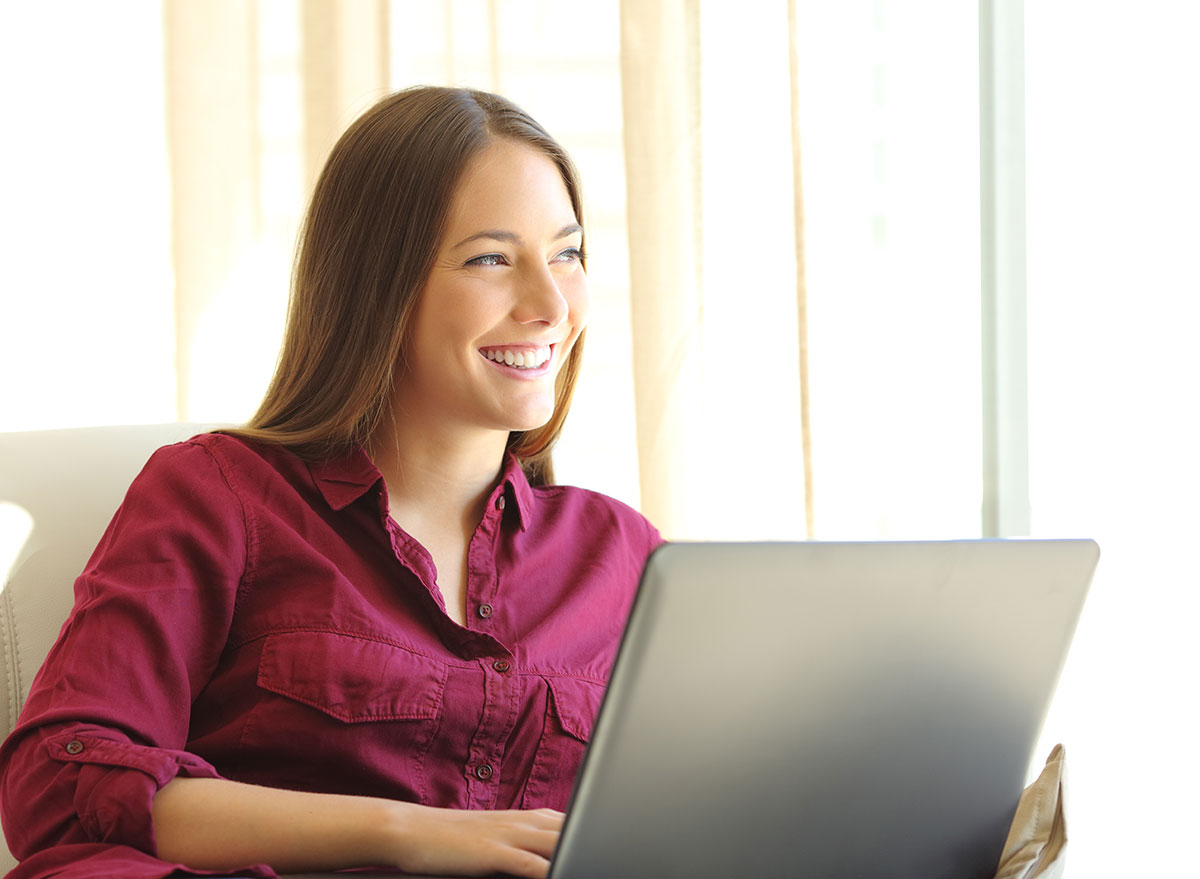 Often we eat as a form of reaction. I can't tell you how much of the weight in my client pool can fluctuate around an election. With every debate and political change comes a wave of stress eating after the nightly news. I get that the climate is tense right now and there is always something we wish to improve in our social, political, and professional lives, but emotional eating is never okay. Repeat after me: "Emotional eating is never okay"—because it's destructive, not productive. What happens is, you're anxious and upset, so you start eating. Now you're more anxious, more upset—and guilty and regretful—than you were before. Stress eating increases your overall stress. When it comes to food and our bodies, we have to be more responsible, meaning more able to control our responses. Here are some proven tricks that can help melt away your stress.
Instead: Get productive. Write a blog post. Read a book, watch a funny clip, drink a cup of tea, take a walk with your dog, hug someone or something, take a shower or bath, do something creative. Do something that mitigates or alleviates your stress, puts you more at peace or resolve, and lets you rest up well. It's simple, but it's effective. Keep reminding yourself to be productive, not destructive.
Adapted from You Can Drop It!: How I Dropped 100 Pounds Enjoying Carbs, Cocktails & Chocolate–and You Can Too! by Ilana Muhlstein (Galvanized Media). Copyright © 2020. 
Ilana Muhlstein, MS, RD
Ilana Muhlstein, MS, Registered Dietitian Nutritionist, and bestselling author of You Can Drop It! is the creator of the 2B Mindset weight-loss program.
Read more about Ilana