8 Reasons Red Lobster's Seafood Is So Cheap—Including Lots of Frozen Shortcuts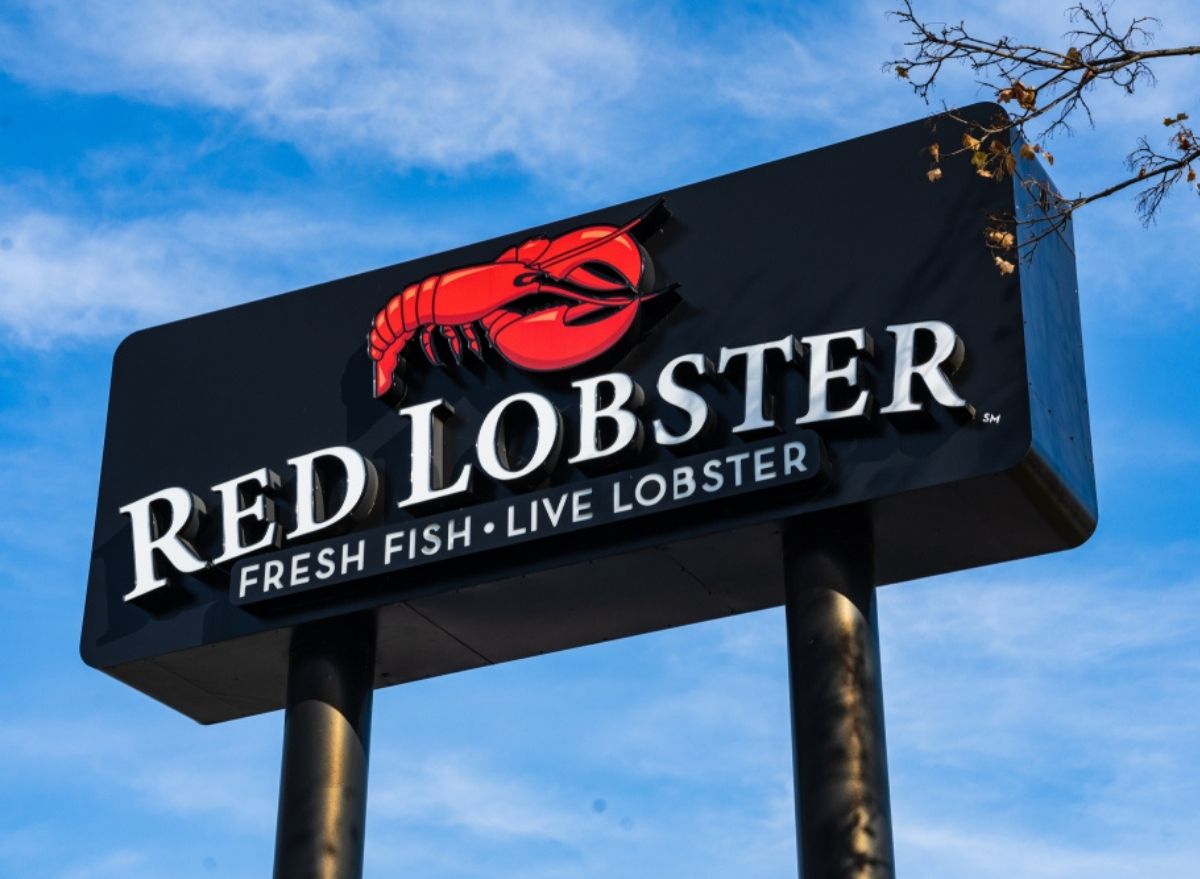 Which foods come to mind when you think of pricier eats? A filet mignon, perhaps? Truffles and caviar, potentially. And eggs, if you're reading this article in early 2023. Oh, and of course, lobster. Who could forget that succulent but pricey seafood when naming expensive foods? And, when someone is looking for lobster at an affordable price, they turn, of course, to Red Lobster.
Given that lobster is generally pricey, what gives with Red Lobster being one of the more affordable chain restaurants out there? Shouldn't an establishment named for lobster, and in which quite a number of these crustaceans are cooked up and served, be known for hefty bills? But Red Lobster is known for affordable meals, not to mention many discount seafood promotions, including Lobster Fest which is going on right now.
Despite, some issues with underperforming restaurants closing, Red Lobster's business model of selling cheaper seafood to the masses is still profitable. Overall sales for restaurants have been stable over the past five years, even though the business has not yet returned to pre-pandemic levels. Red Lobster is able to keep its seafood within reach for most people for multiple reasons. Here are the secrets to Red Lobster's low-price seafood dinners.
The food is purchased in huge bulk orders
According to sources cited by Mashed, Red Lobster can keep its menu prices so low because it sources a gargantuan amount of seafood at a time. By placing huge orders for seafood that will be distributed among 700-plus Red Lobster locations, the chain can command bargain prices from sellers and it passes the savings on to the customers.
Many foods are prepared offsite and kept frozen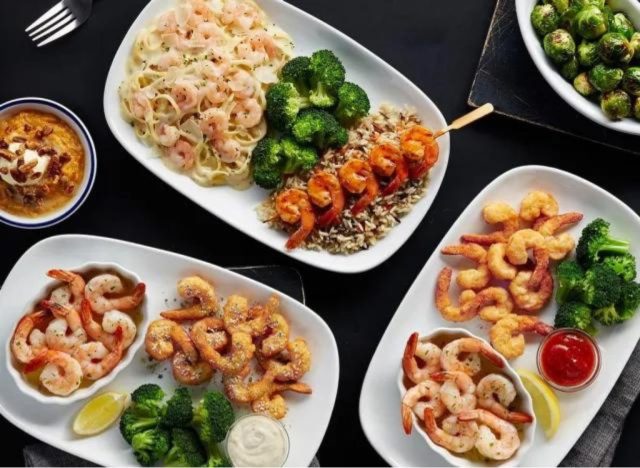 According to a former Red Lobster cook, the chain relies on prepared foods as much as possible, prepping and cooking as few items as possible from scratch. She said: "As a former Red Lobster cook, I can tell you that we get it frozen when it comes in, and we fry it when it's needed. There is one appetizer where the shrimp are tossed in beer batter before they are fried and served, but that's just it."
Red Lobster doesn't hide the fact that it uses mainly frozen seafood. In its lengthy FAQ, the chain says "While some seafood can be delivered from the water to our restaurants fresh and never frozen, other seafood is frozen on the fishing boats or immediately at the docks to maintain the best quality and freshness. It is precisely because some of our seafood is flash frozen at the site of the catch that we are able to serve the highest quality seafood all year round."
The Endless Shrimp promotion is not actually a good deal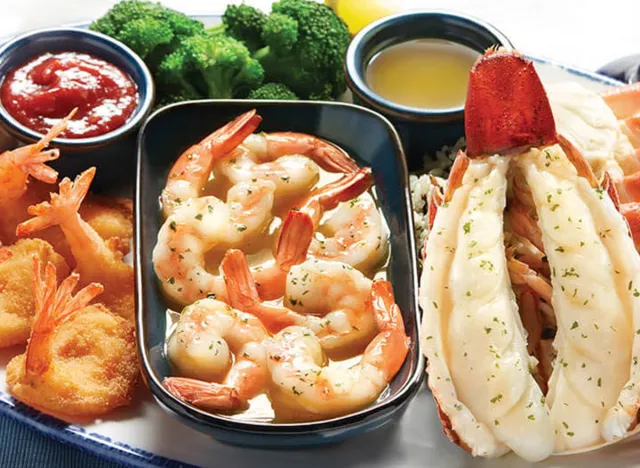 Sure, it sounds like it's a can't-lose deal, right? All the shrimp you can eat for the price of one entrée! But in fact, Red Lobster gets their shrimp for such low prices and from so many places all over the globe that there's almost no way a diner will eat enough of the stuff to cut into the restaurant's profit margins. Endless Shrimp is a great way to get people in the door to order foods with higher margins—like cocktails.
Stores do a brisk delivery business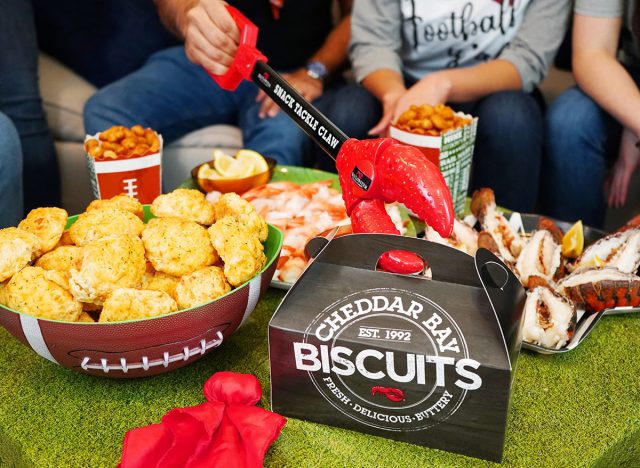 Red Lobster has done a good job adjusting to the new realities of how we eat that were largely brought on by the pandemic. Per the chain's FAQ page: "All Red Lobster locations offer To Go, which depending on location includes pickup, curbside pickup, delivery, and catering." By leaning into this business model, the chain has kept profits up and prices down.
The chain is backed by massive equity firms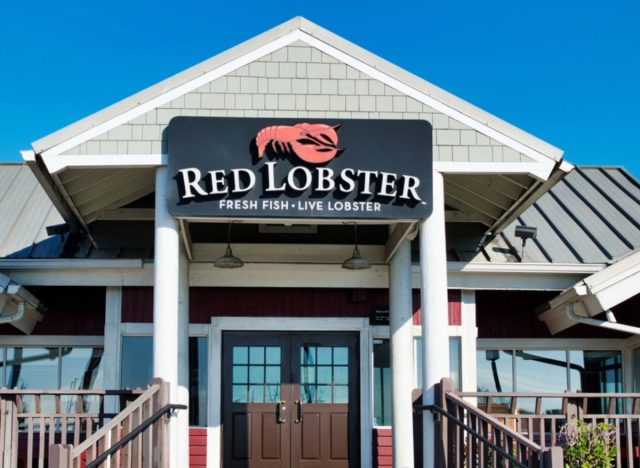 Red Lobster is owned by Golden Gate Capital, a massive U.S.-based private equity firm, while a Thai conglomerate, the Thai Union Group, owns a minority stake following a $575 million investment in 2016, per Fortune. With these heavily moneyed concerns backing the restaurant, Red Lobster can keep prices low and keep foot traffic moving.
Not all of that lobster is technically lobster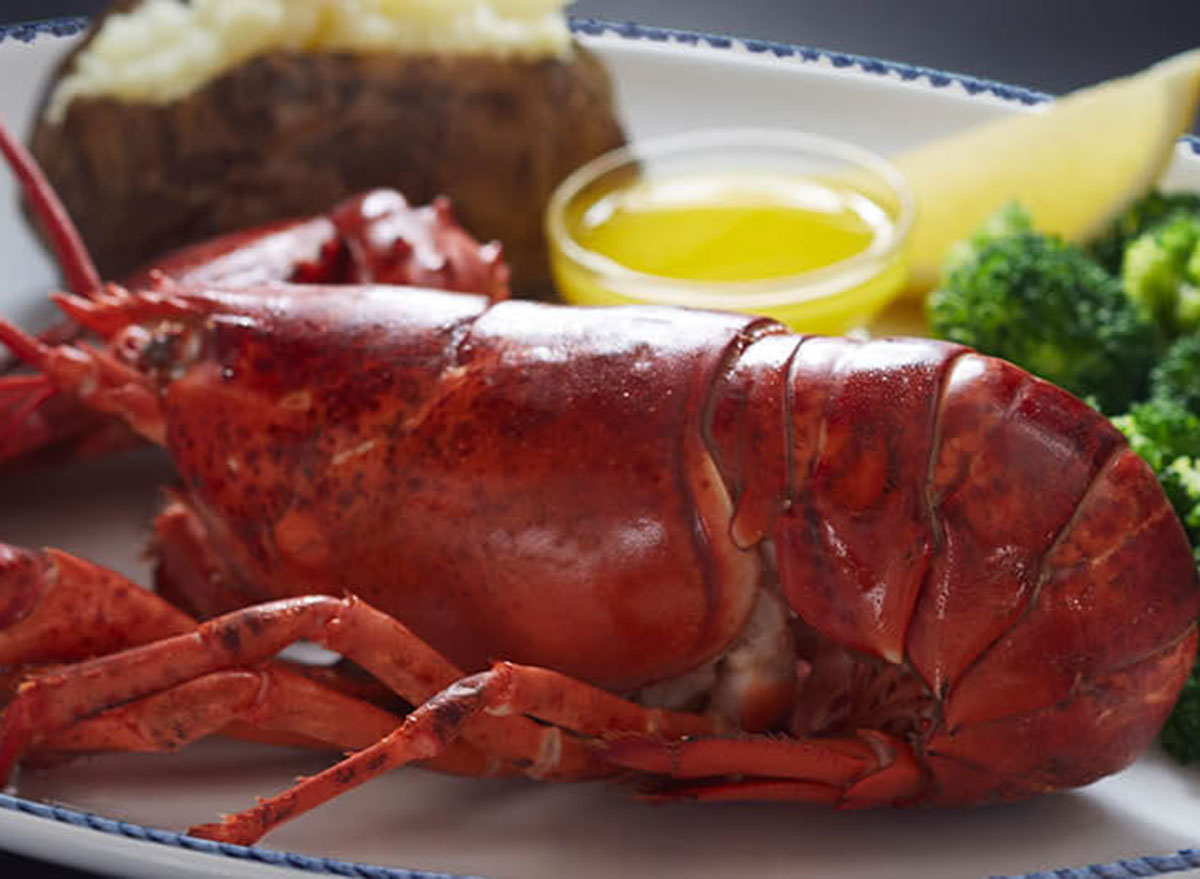 According to an Inside Edition investigation, many Red Lobster locations used to have a habit of using undeclared cheaper alternatives to lobster in many dishes. In dishes like lobster bisque soup, for example, often the restaurant was using cheaper meat from the langostino.
Red Lobster now notes on its website that it uses a few different kinds of lobsters for its dishes including Maine Lobster, rock lobster, Norway lobster (aka langoustine), and langostino. The three are related to lobsters but are not the same as a higher-priced Maine lobster, and they are all predominantly frozen and shipped to restaurants.
Almost all of the seafood is frozen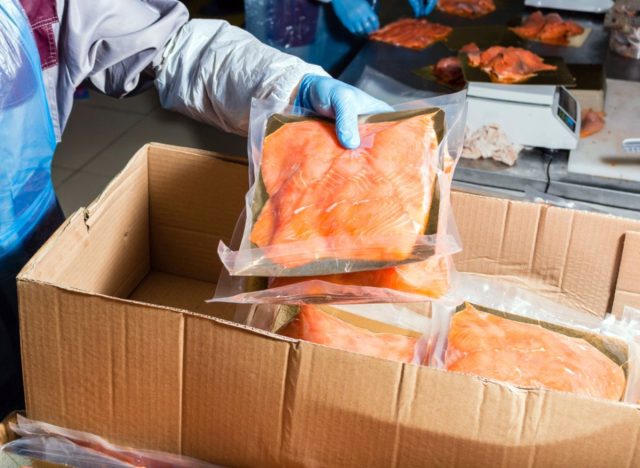 That shrimp or crab or fish you're eating at Red Lobster probably died a long time before you sat down to dine on it. As in weeks before, in most cases. The actual Maine lobsters will be kept alive there at the restaurant, but almost all of the other seafood—including lobster for lobster tail dishes including those mentioned above—are frozen and never served fresh.6254a4d1642c605c54bf1cab17d50f1e
Red Lobster maintains tight control of its food sourcing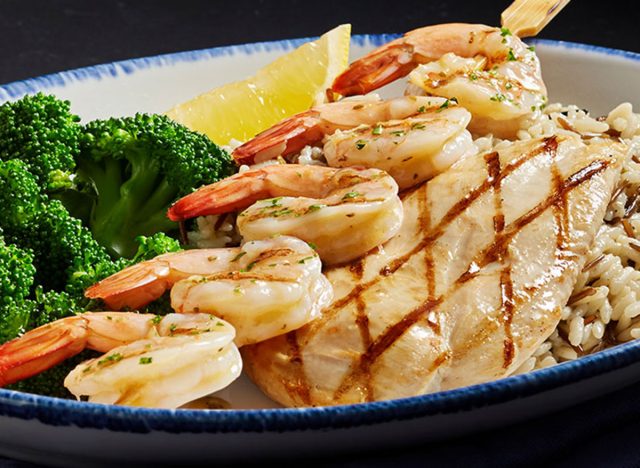 Sure, a lot of it is frozen, but at least we know exactly where it all came from. Red Lobster, per its own public website, is committed to traceable, sustainable, and responsible sourcing. By monitoring every step of the supply chain, the restaurant can control costs—or at least anticipate them—and keep its budget stable. That means stable menu prices at the end of that chain.
Steven John
Steven John is a freelancer writer for
Eat This, Not That!
based just outside New York City.
Read more about Steven