Struggling Red Lobster Announces More Store Closures
Gone but never forgotten by the neighborhood.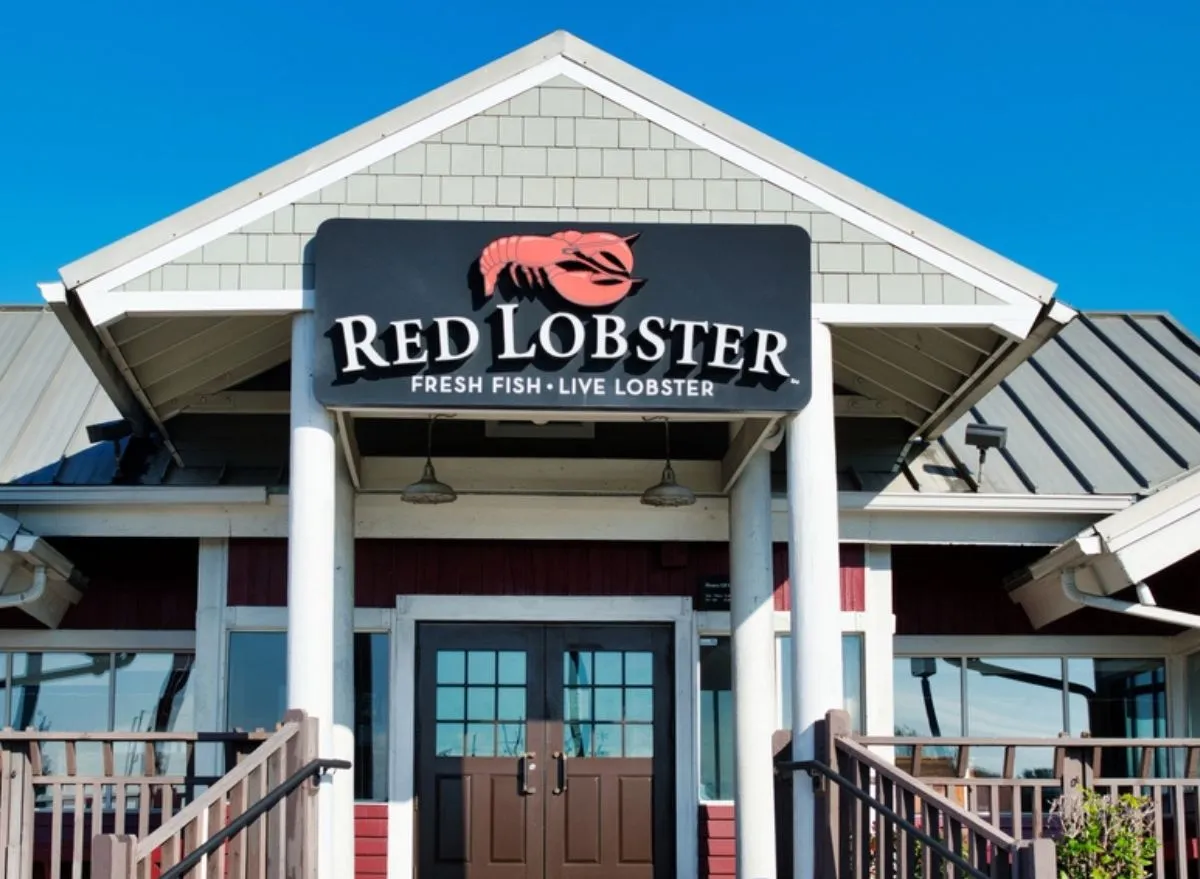 There are plenty of casual chain dining options to choose from on any given evening, but if you're in the mood for shellfish one name reigns supreme: Red Lobster. Boasting 670 locations around the world, Red Lobster is synonymous with seafood (and its delicious cheddar biscuits).
Unfortunately, a number of Red Lobster locations were in the red when it came to sales and profits, forcing the chain to close at least eight restaurants over the past three months. These weren't new units either; some had been staples in their respective communities for decades.
"We regularly review our restaurant portfolios as part of the normal course of business," a Red Lobster spokesperson told Restaurant Business in an emailed statement. "As a result, we have concluded that these locations are no longer viable for Red Lobster."
The most recent Red Lobster closures happened just last week, with Red Lobsters in Syracuse, New York, and Albemarle County, Virginia shutting their doors. Another location in St. Louis, Missouri shut down earlier this month, and units in Beachwood, Ohio, San Angelo, Texas, and Oakhurst, New Jersey all closed in December 2022. Two more Red Lobsters, one in Naples, Florida and another Danville, Virginia, also closed around November 2022.
While these shuttered locations only represent a meager 1% of Red Lobster's overall unit count, they're indicative of a worrying trend in recent years for the seafood chain. The brand's U.S. restaurant count lost five units in 2021, and four locations closed in 2020 as well.
So what's behind this downward trend? Like so many other restaurants and businesses lately, Red Lobster has had a tough time navigating rampant inflation and continually rising costs of both labor and food. The chain reported $15.3 million in losses for the 3rd quarter of 2022—a major disappointment considering it had forecast a loss of only $10.4 million.
It isn't all bad news for Red Lobster. Besides 2020, overall sales for the seafood juggernaut have been largely stable over the past five years. The main problem is that business has yet to reach pre-pandemic levels.6254a4d1642c605c54bf1cab17d50f1e
Thai Union Group, a Thailand-based seafood distributor and Red Lobster's parent company, acquired the Red Lobster brand in 2020. Now, however, the company plans to take a more hands-on approach moving forward to ensure a turnaround. CFO Ludovic Regis Henri Garnier and interim Red Lobster CEO Paul Kenny have reportedly already started visiting restaurants on-site to get a better sense of necessary changes.
"I think our understanding of the business is much deeper compared to what we had before," Garnier said during the Q3 earnings call. "And before, it was really managed by our other partners. But now, since the beginning of the year, we really started up in the management."
More specifically, Thai Union Group plans to improve and freshen up Red Lobster's menu and focus heavily on improving operational consistency across all Red Lobster restaurants.
The seafood chain has also been marred by a number of recent high-profile exits among its executive group. In April 2022 CEO Kelli Valade resigned after less than a year to become CEO of Denny's, and then-CFO David Schmidt left as well not long after that. VP of Strategic Sourcing Joe Zhou resigned just a few weeks ago after nearly a decade with the company. Red Lobster is set to begin searching for a new, permanent CEO later this year.
"The situation is difficult, but I think we are on track," Garnier continued. "We see some positive signs from the operations side. We don't see that yet in the numbers…We expect in Q1 '23 to start seeing some improvement in terms of financial performance."
Perhaps the popular promotion, Lobsterfest, which just returned to restaurants, will help move the needle in the right direction.
John Anderer
John Anderer is a writer who specializes in science, health, and lifestyle topics.
Read more about John