Reese's Is Launching an Extra-Large Peanut Butter Cup With a New Ingredient
The iconic flavor combo is coming back after 15 years.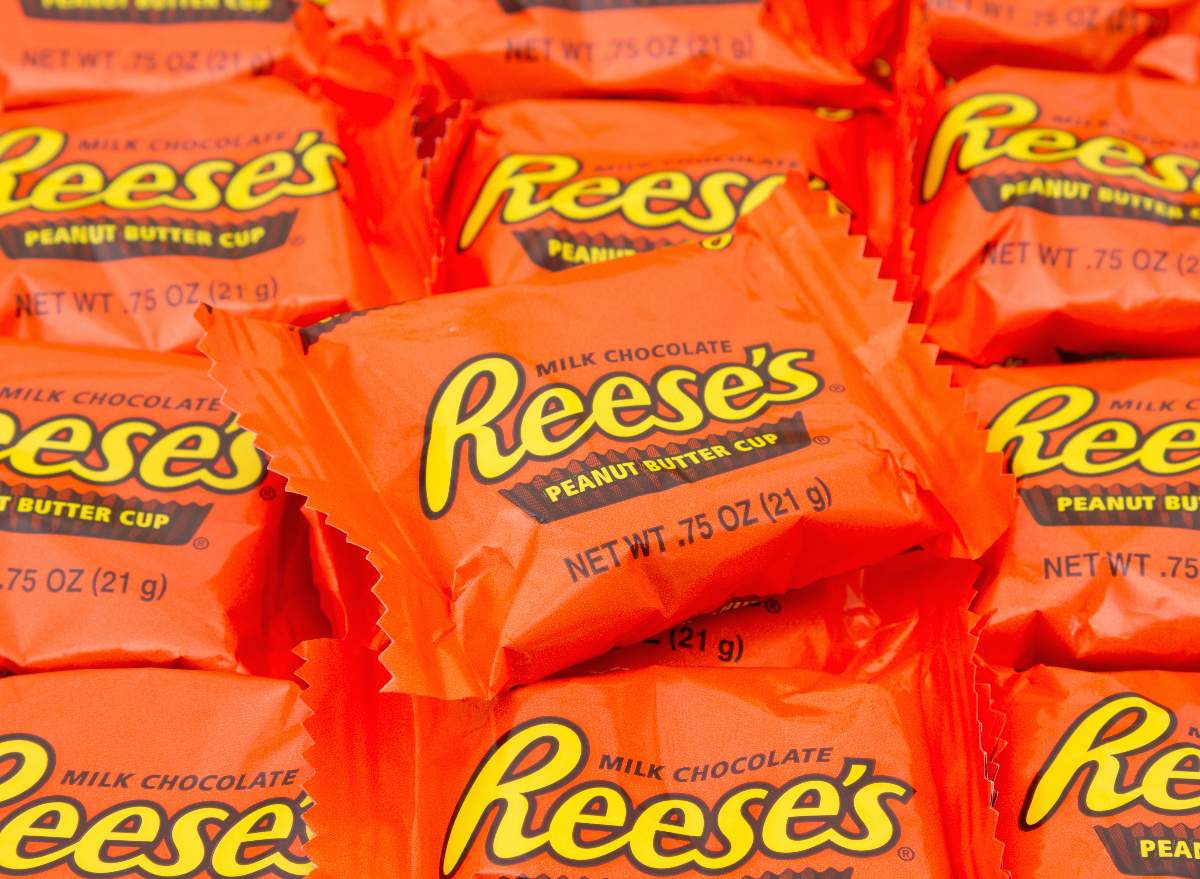 Just when we thought there could be nothing better than a Reese's Peanut Butter Cup, the brand has decided to add an extra ingredient to their already-perfect candy to make it even better.
Starting Nov. 17, caramel fans are in for a treat as the new Reese's Caramel Big Cup hits the shelves.
Fans of Reese's Peanut Butter Cups will be able to take things to the next level with a sweet, gooey layer of caramel tucked under the peanut butter in a Big Cup format. That's a 1.4-ounce cup—basically twice the size of a standard Reese's Cup (because bigger is better). It's sure to be a game-changer in the candy aisle and as the Hershey Company says, it's "perfection, perfected."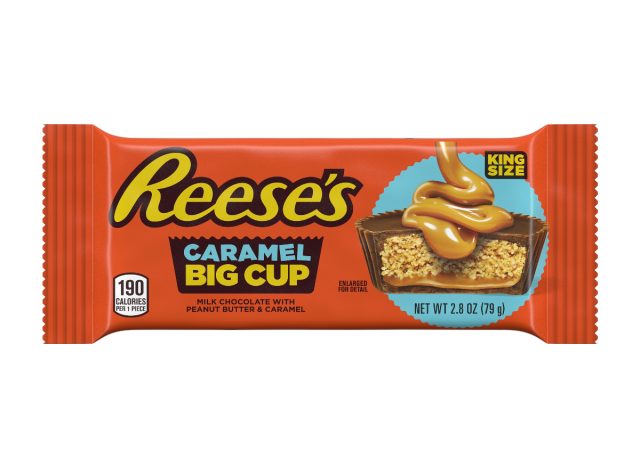 RELATED: I Tried 10 Hot Chocolate Mixes & The Best Tasted Like a Candy Bar6254a4d1642c605c54bf1cab17d50f1e
"Next to peanut butter, caramel is the most requested combination with chocolate—and while Reese's Peanut Butter Cups are already perfect, ask, and you shall receive," said Emily Stover, Reese's senior associate brand manager in a press release. "As the experts in chocolate and peanut butter deliciousness, we know what our fans want, and we're delivering on that with the Reese's Caramel Big Cup."
"Currently in our caramel era. Are you ready for it?" the brand posted on its Instagram account, teasing the new confection (with a sly Taylor Swift reference for good measure).
"Sounds delicious," commented a fan. "I need this," wrote another person.
Sweet treat enthusiast @snackolator posted that this is the first time in 15 years that Reese's fans will have a chance to try a Reese's Peanut Butter Cup with caramel. The excellent combo of milk chocolate, peanut butter, and caramel was available from Reese's in 2006 (though only in standard size) and fans have been asking for it to be brought back ever since. "I'm excited to try these – it's been so long I can't even remember what they tasted like… plus who doesn't love the addition of caramel!?" the caption said.
"I got this the other day and it was soooo good. the caramel is the runny mind [sic] and not the real chewy kind," commented one poster.
Look for Reese's Caramel Big Cups in standard and king-size packages starting Nov. 17 in stores nationwide.
Ronnie Koenig
Ronnie Koenig has written about food, drink, travel and culture for The New York Times, TODAY, The Atlantic and many others.
Read more about Ronnie