Trader Joe's Is Putting Purchase Limits On One Popular Item
It hasn't been so easy scoring this in-demand product.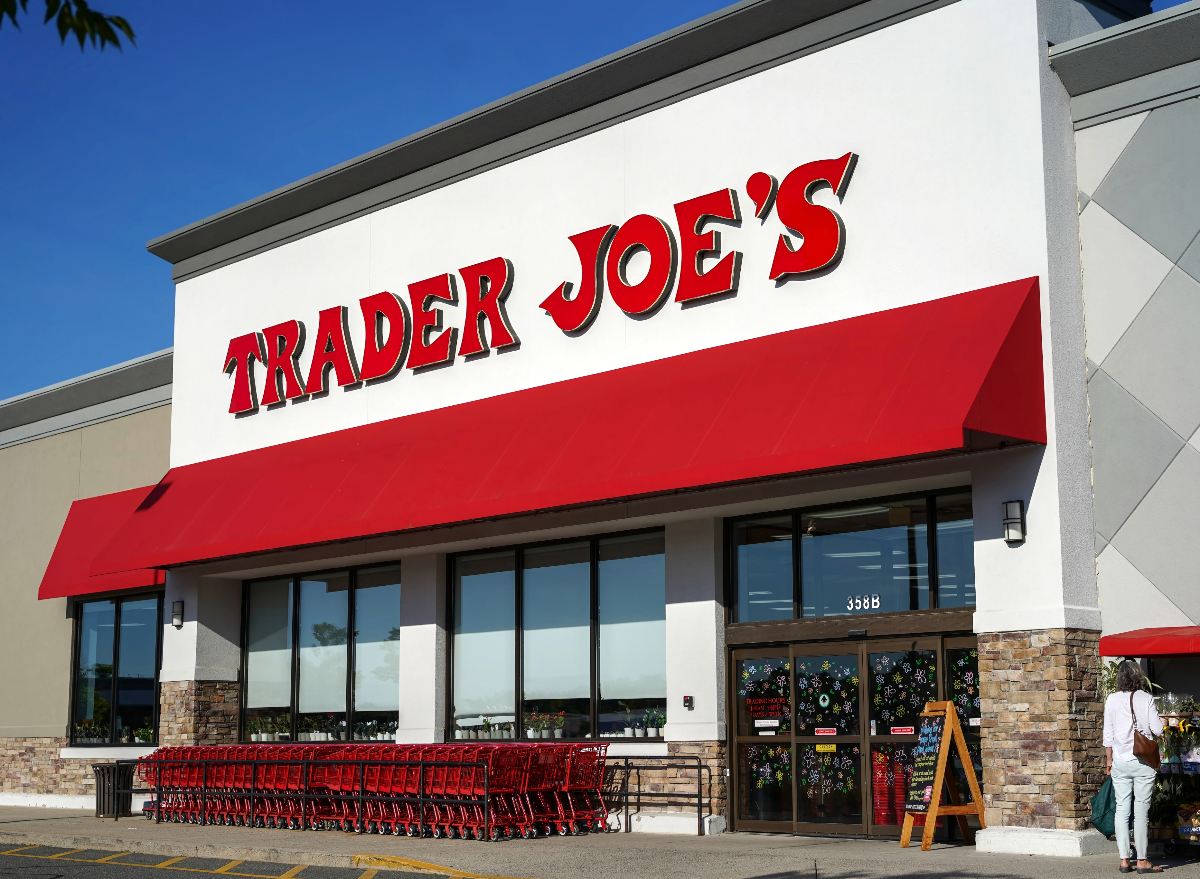 Trader Joe's products have been known to garner so much popularity that stores sometimes have to set purchase limits on them. This is currently the case with one extra-popular frozen item that has taken the internet by storm.
After the grocery chain released its frozen kimbap over the summer, the product gained widespread popularity and approval, flew off the shelves, and sold out of stores. Now, the grocery chain is setting purchasing limits as the high demand for the product persists.
Multiple social media users have recently reported this occurrence, with one Reddit user sharing an image of a sign limiting customers to just two packages of kimbap.
"Mine has the same limit, but they've still been sold out every single time I go," one Redditor commented. "My store has a limit of four. It's gone minutes after the store opens," another one added.
Meanwhile, someone else wrote that their Albuquerque, N.M., store is limiting customers to just one package of kimbap.
First spotted in August, Trader Joe's kimbap is a frozen take on a popular Korean rice dish that resembles sushi. Also called "gimbap," this dish typically features cooked rice wrapped in dried seaweed and filled with ingredients like vegetables, fish, and meat, though fillings vary. The Trader Joe's version, which costs $3.99, consists of three bite-sized pieces that are filled with sautéed greens, crunchy root vegetables, pickles, and braised tofu.
To beat the rush that this popular item brings, one shopper recommended asking what time the kimbap gets delivered to the store.
"They told me the truck comes at 8 am so it sells out by 12. So now I go around 9 or 10 and I can get some," the Reddit user said.
Another commenter, who identified as a crew member, shared that "plenty of seasonal/limited time items are capped, but only a few ever get a sign." They added that this is typically at the discretion of the captain—the person who leads the store. The Redditor also noted that their New York City location limited Brazil nut items. Similar to the frozen kimbap, Trader Joe's Brazil nut products like the Brazil Nut Body Butter have gotten notable hype on social media.
Aside from kimbap, shoppers have also reported purchasing limits on other frozen items, such as soup dumplings, hash browns, and the Mandarin Orange Chicken. Like many other grocery stores, some Trader Joe's stores also placed purchasing limits on eggs earlier in the year amid the supply shortage.6254a4d1642c605c54bf1cab17d50f1e
Brianna Ruback
Brianna is a staff writer at Eat This, Not That! She attended Ithaca College, where she graduated with a degree in Journalism and a minor in Communication Studies.
Read more about Brianna