11 Restaurant Chains Serving Dinner on Thanksgiving
Because you've spent enough time in the kitchen this year.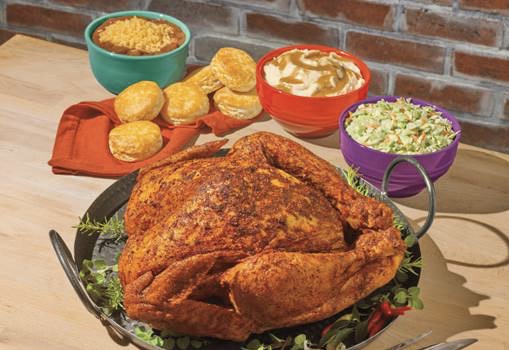 This year will go down in modern history as the most non-traditional year yet. But besides ruminating on all the things this pandemic has taken from your life, you could also see it as an opportunity to scrap the plans that no longer serve you. Like, for instance, spending days in the kitchen preparing Thanksgiving dinner.
Culinary aficionados, avert your eyes—we know the big turkey dinner is your time to shine. But the rest of us will likely consider outsourcing this year's holiday feast.
And why shouldn't we? From traditional turkey dinners to unorthodox festive eats, the following chain restaurants have your back for Thanksgiving 2020. Mask up and place that to-go order!
Make sure to check out McDonald's Is Making These 8 Major Upgrades.
Applebee's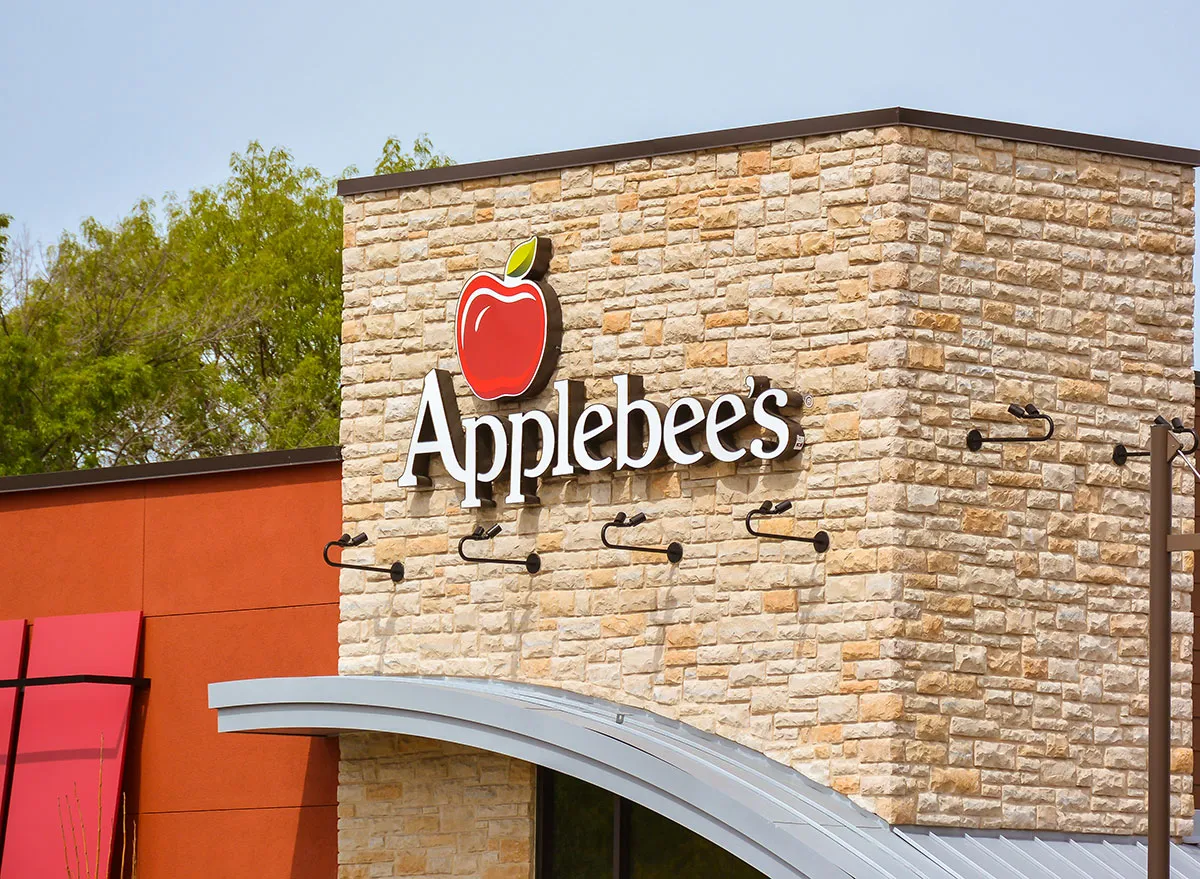 You can't go wrong with this all-American joint. Applebee's will be open on Thanksgiving Eve, although they do advise calling ahead to double-check your location's exact hours. And, while the chain doesn't have a Thanksgiving special, they are currently running a limited-time offer for two entrées and full-sized appetizers for $20.
And don't forget to sign up for our newsletter to get the latest restaurant news delivered straight to your inbox.
Boston Market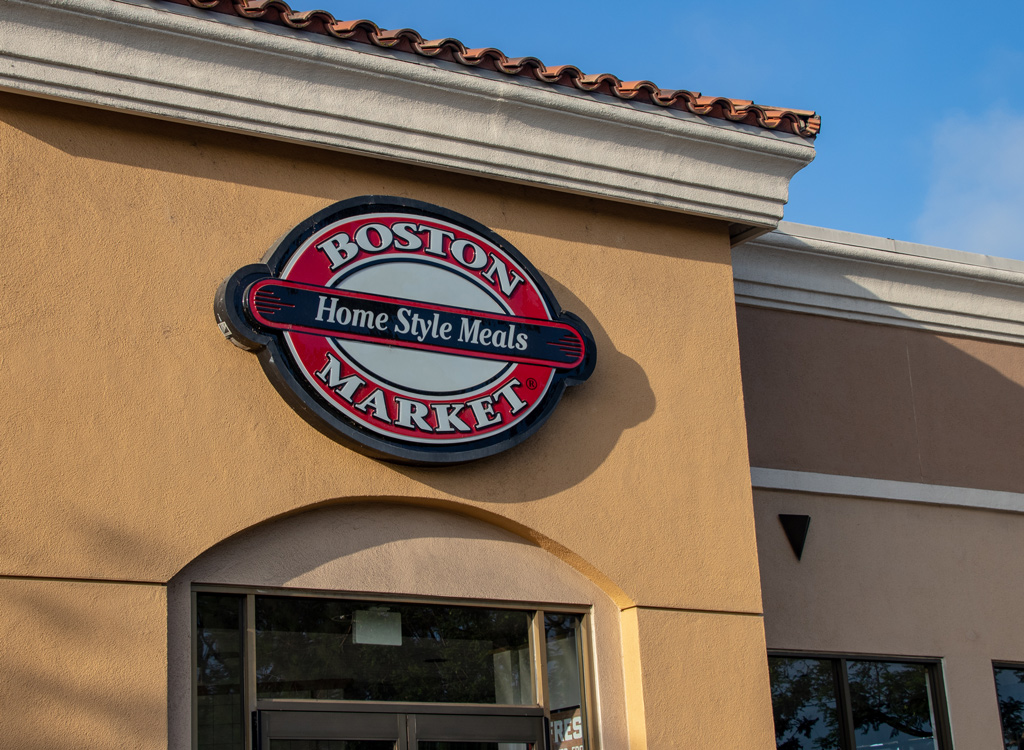 Boston Market is an ideal choice for this holiday. With almost every location open on Thanksgiving Day, customers can enjoy a $13.99 plate that includes chicken or turkey, a choice of two sides, a dinner roll, and a slice of apple or pumpkin pie. And if you're looking for a bigger spread, they also offer the Holiday Heat and Serve, a pre-cooked meal with a whole turkey, spinach and artichoke dip, gravy, vegetable stuffing, mashed potatoes, cranberry walnut relish, one apple pie, and one pumpkin pie. All for just $130!
Buca di Beppo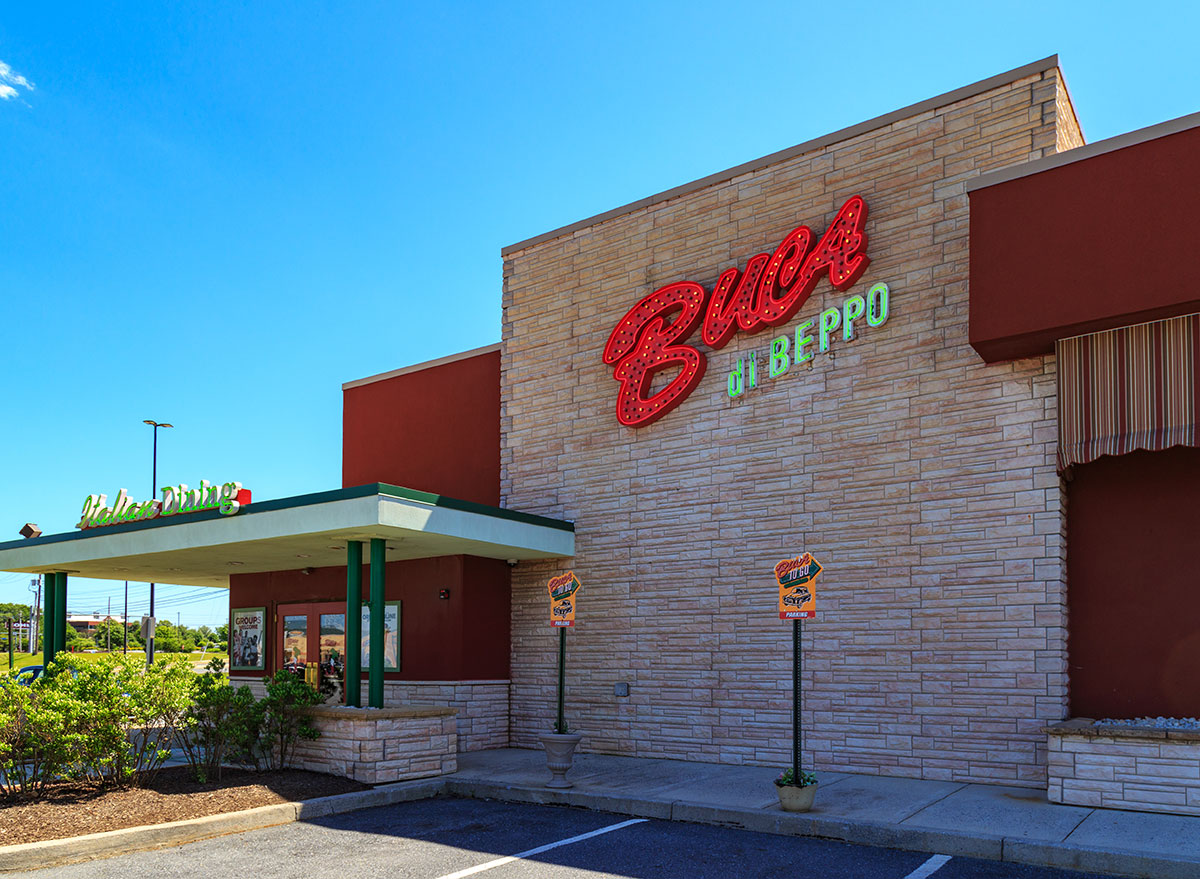 Buca di Beppo is all about options this season. Their Thanksgiving packages are either Hot & Ready to Serve or Cold & Ready to Heat, for families small or large, and can be picked up (regular or curbside) or delivered. And if you're all maxed out on turkey, you could always order off their regular (and extensive!) Italian menu.
Cracker Barrel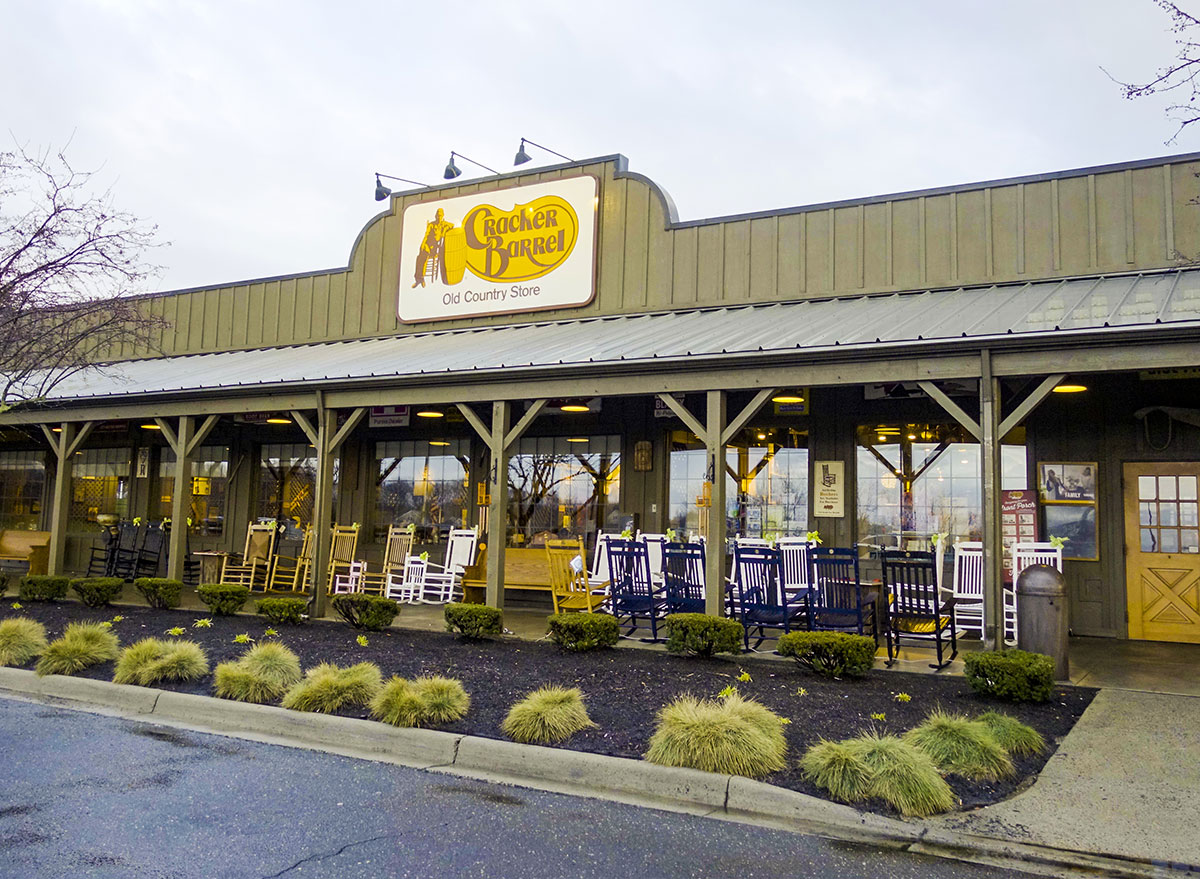 Cracker Barrel's Heat n' Serve Family Meal To-Go is perfect for groups of any size. For $144.99, you'll get two fully-cooked turkey breasts, cornbread dressing, turkey gravy, cranberry relish, sweet yeast rolls, three country sides, a pumpkin pie, and a pecan pie. All locations open at 11 a.m. on Thanksgiving and will be ready to serve you through closing.6254a4d1642c605c54bf1cab17d50f1e
Denny's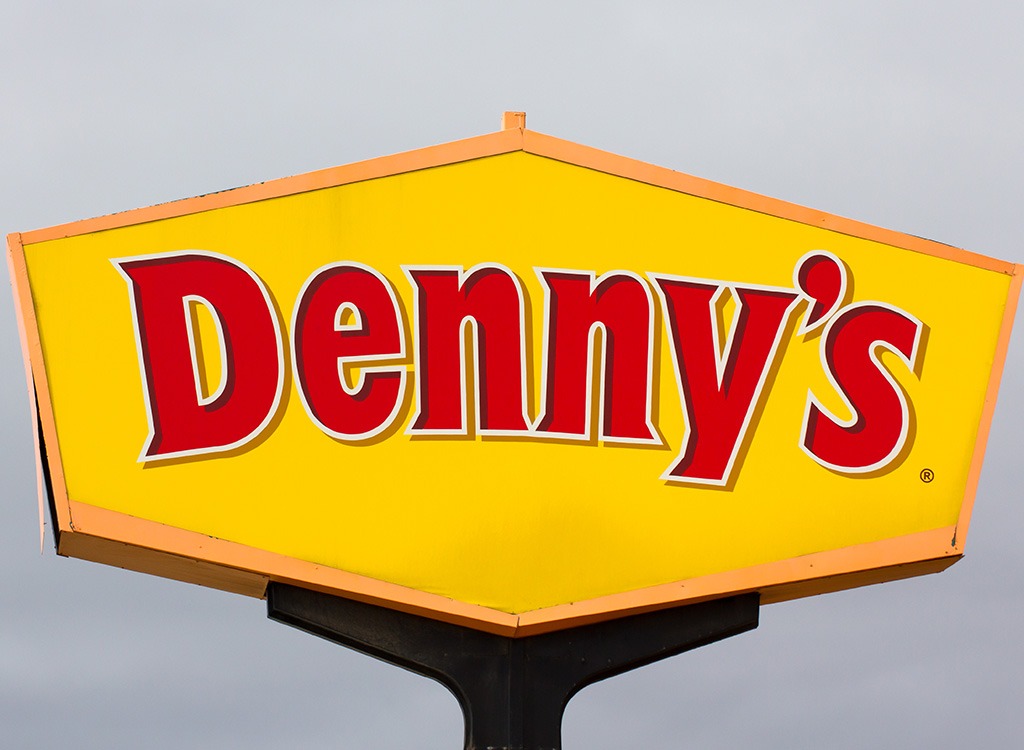 The classic chain makes a triumphant return again this year, with locations everywhere offering their famous turkey and dressing dinner. While prices vary depending on where you are, this traditional combo of turkey and gravy, stuffing, cranberry sauce, and in-season sides could cost you as little as $9!
Fogo de Chao
The Brazilian steakhouse will be open on Thanksgiving Day for all of your non-traditional Thanksgiving needs, and they're also offering a full meal pickup/delivery option. For $145, you and your small gathering can enjoy a spread of festive fixin's which, most importantly, comes with pão de queijo cheesy bread and chocolate cake.
Golden Corral
Golden Corral has rounded up everyone's holiday favorites and put a bow on them this year. Their Holiday Meals To Go come ready to serve, with mashed potatoes and gravy, your choice of sides and pie, and their legendary rolls. The only hard part of ordering from Golden Corral this season? Getting your family to agree on the main dish—between the roasted or smoked turkey, holiday spiced ham, and fried chicken, it's not an easy choice.
Legal Sea Foods
Legal Sea Foods is making a case for fish this Thanksgiving, arguing that seafood is actually the most authentic way to go. "It's said that the first Thanksgiving featured shellfish and fish. So join us for a traditional Thanksgiving," they write on their website. And for every family's resident turkey-lover, they're adding a turkey breast option, too.
Popeyes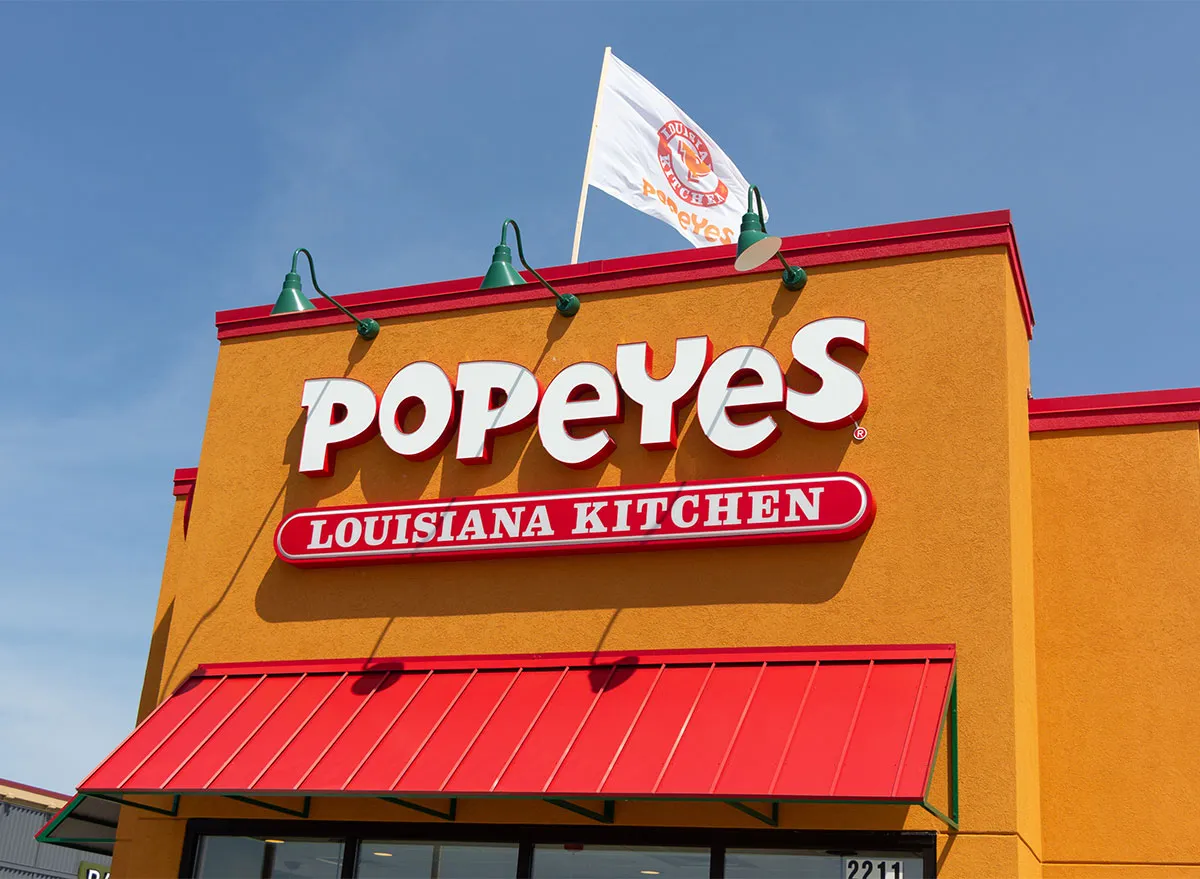 The renowned fan-favorite Cajun Style Turkey returns to Popeyes this Thanksgiving. Starting at $39.99, this "zesty," hand-rubbed turkey comes pre-cooked and ready to be served. The chain also has several sides to compliment the star of the show.
Rainforest Cafe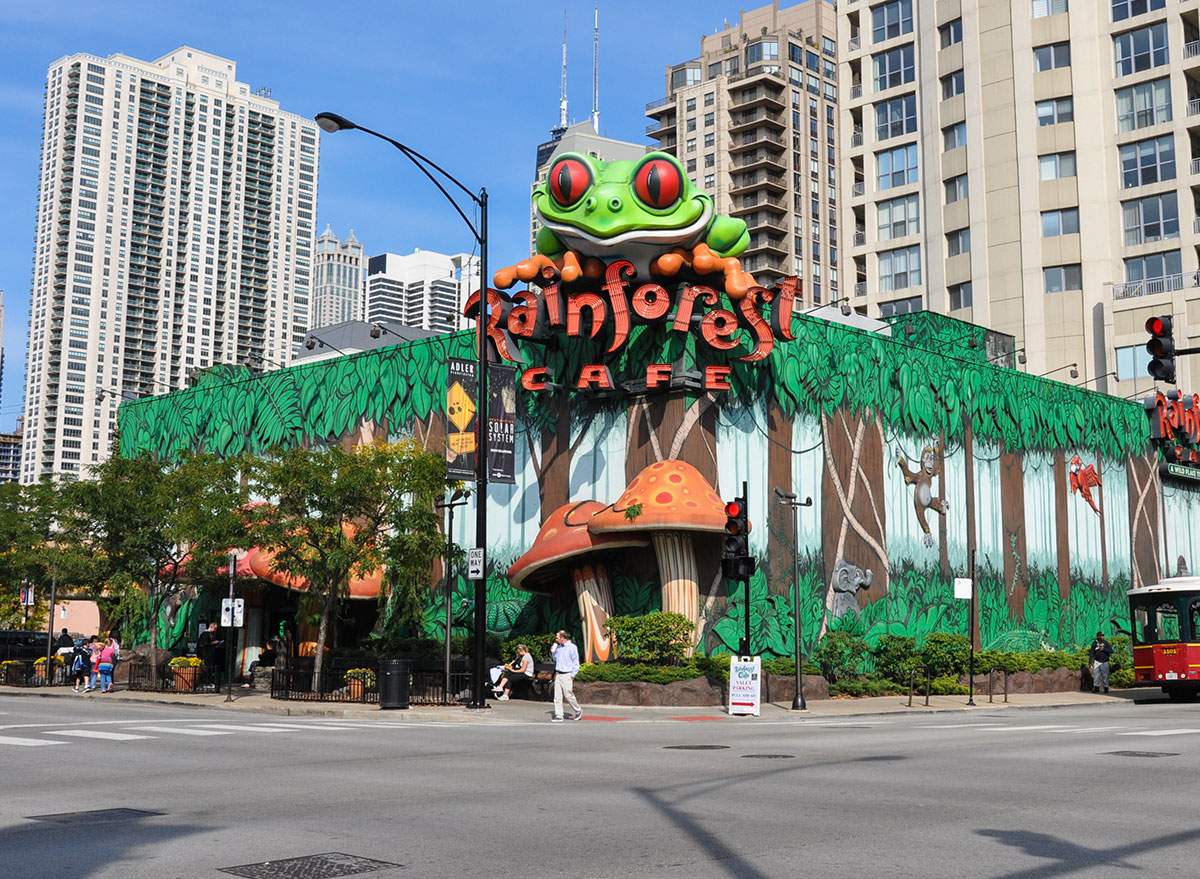 Rainforest Café is taking reservations and will be serving roasted sliced turkey, cornbread stuffing, mashed potatoes, sweet potatoes, green beans, turkey gravy, and cranberry sauce—for only $21.99 a plate! The chain is also offering family meal packs to go.
Ruby Tuesday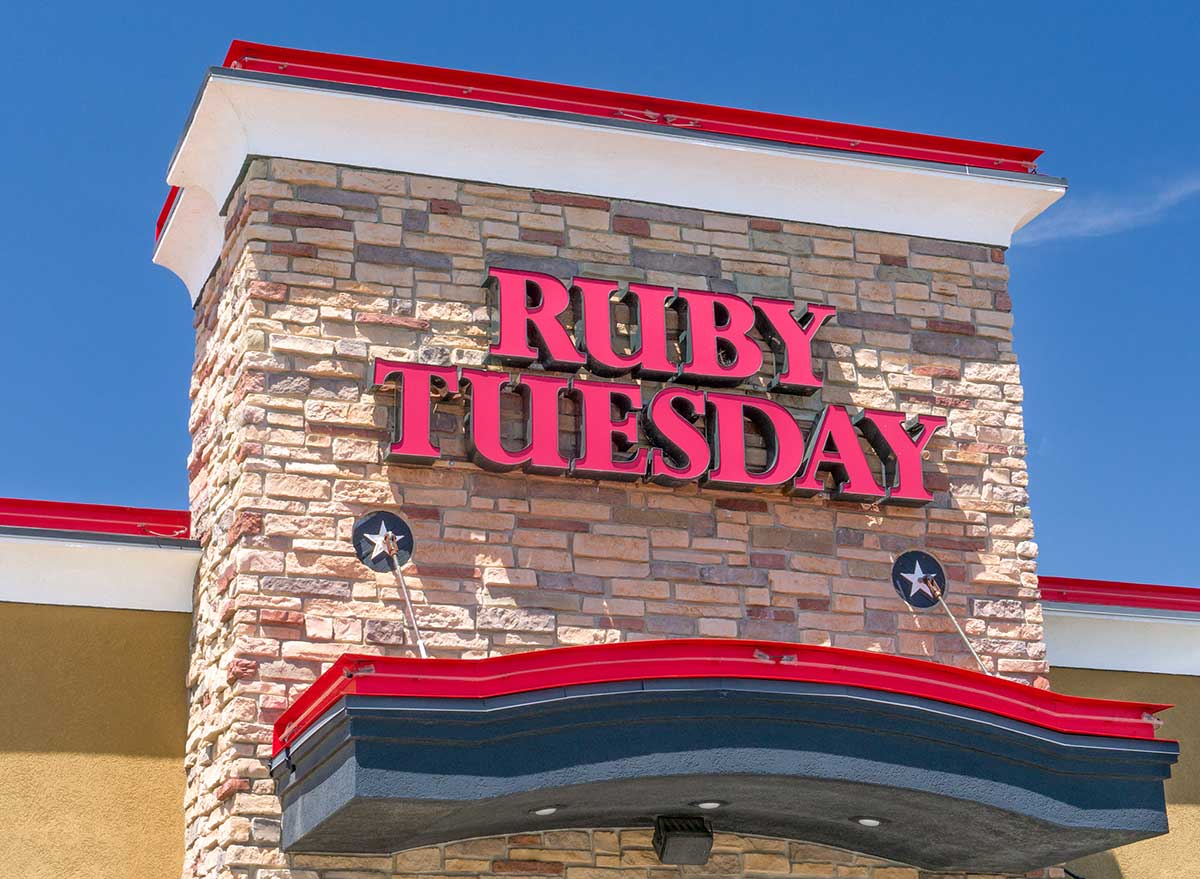 Be sure to call ahead for your location's store hours, but most Ruby Tuesday's will be open and serving their classic all-American fare on Thanksgiving. Salad bar–lovers, this could be your moment!
And for more, check out these 108 most popular sodas ranked by how toxic they are.