McDonald's Is Making These 8 Major Upgrades
There's a lot of good news for Mickey D's fans.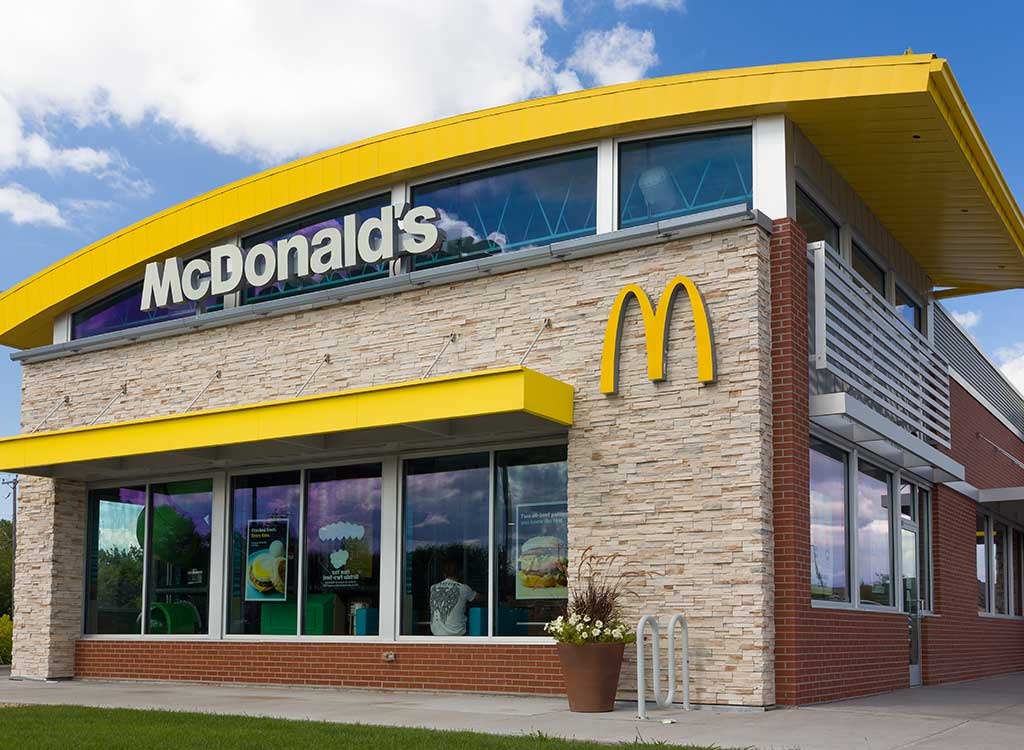 Like many of its competitors, McDonald's has seen a tremendous year of ups and downs, prompting constant innovation and problem-solving.
From cutting beloved menu items and replacing them with newer, fresher takes on breakfast, burgers, and sandwiches, to chasing the speed at the drive-thru, and even trying to fix their always-broken soft-serve machines, the chain has a lot of good news for its fans.
Here are some of the major changes recently announced by the burger slinger.
To find out which restaurants may be leaving your town, check out 9 Restaurant Chains That Closed Hundreds of Locations This Summer.
Adding two new sandwiches
McDonald's if firing at competition on several fronts. The company just announced two major menu additions for next year, which it's hoping will solidify customer loyalty. Brace yourself for the new Crispy Chicken Sandwich, which will be competing for the best-in-show title against Popeyes' and Chick-fil-A's famous chicken sandwiches. And not to lag behind on a new trend, the chain will also be adding a plant-based burger to their lineup. The McPlant will feature a meatless patty developed exclusively for McDonald's by Beyond Meat.
Don't forget to sign up for our newsletter to get the latest restaurant news delivered straight to your inbox.
Speeding up the drive-thru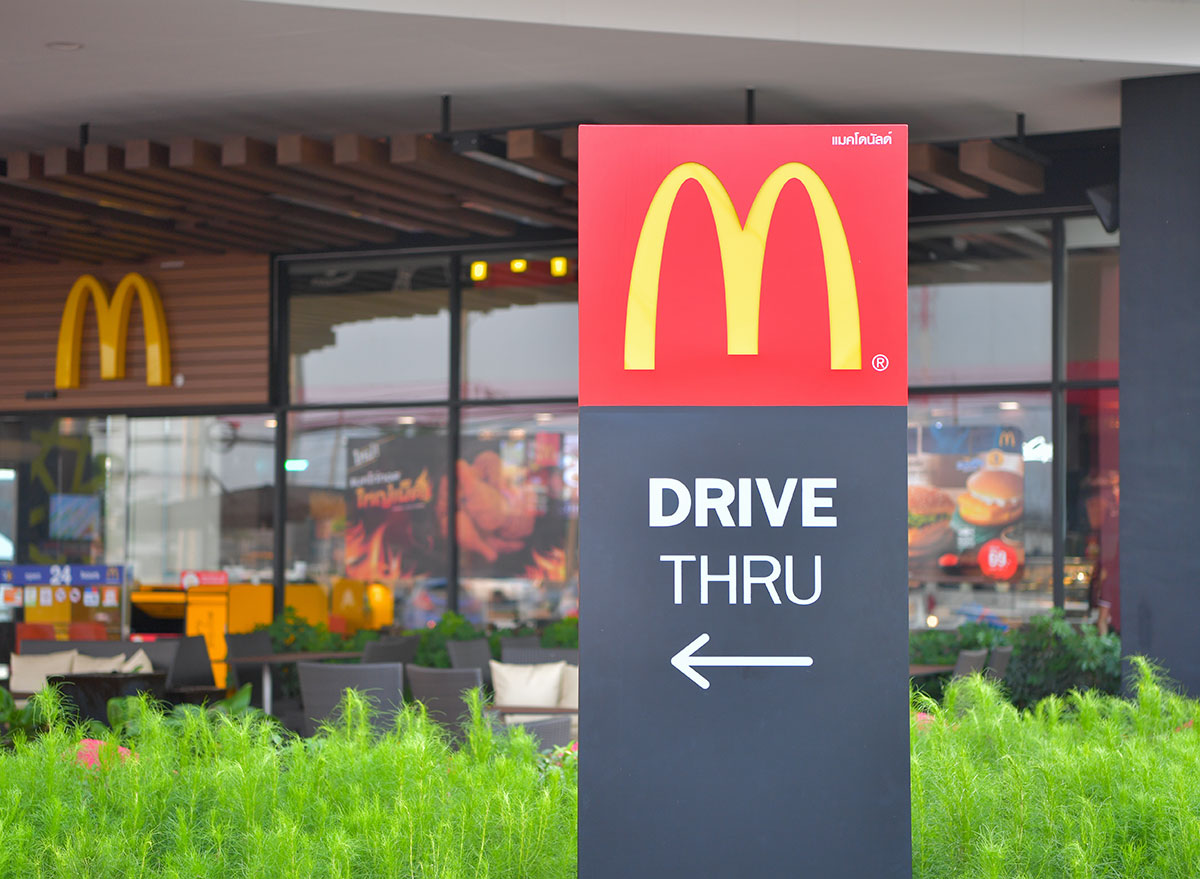 According to the latest stats, McDonald's shaved an impressive 30 seconds off their drive-thru service time this year. But the chain still thinks it can do better when it comes to contactless service. The company just revealed it's testing express lines for customers who place digital orders ahead of time, as well as dedicated pick-up spots and automated ordering, all of which will make the Mickey D's drive-thru experience faster and safer.6254a4d1642c605c54bf1cab17d50f1e
Bringing back the McRib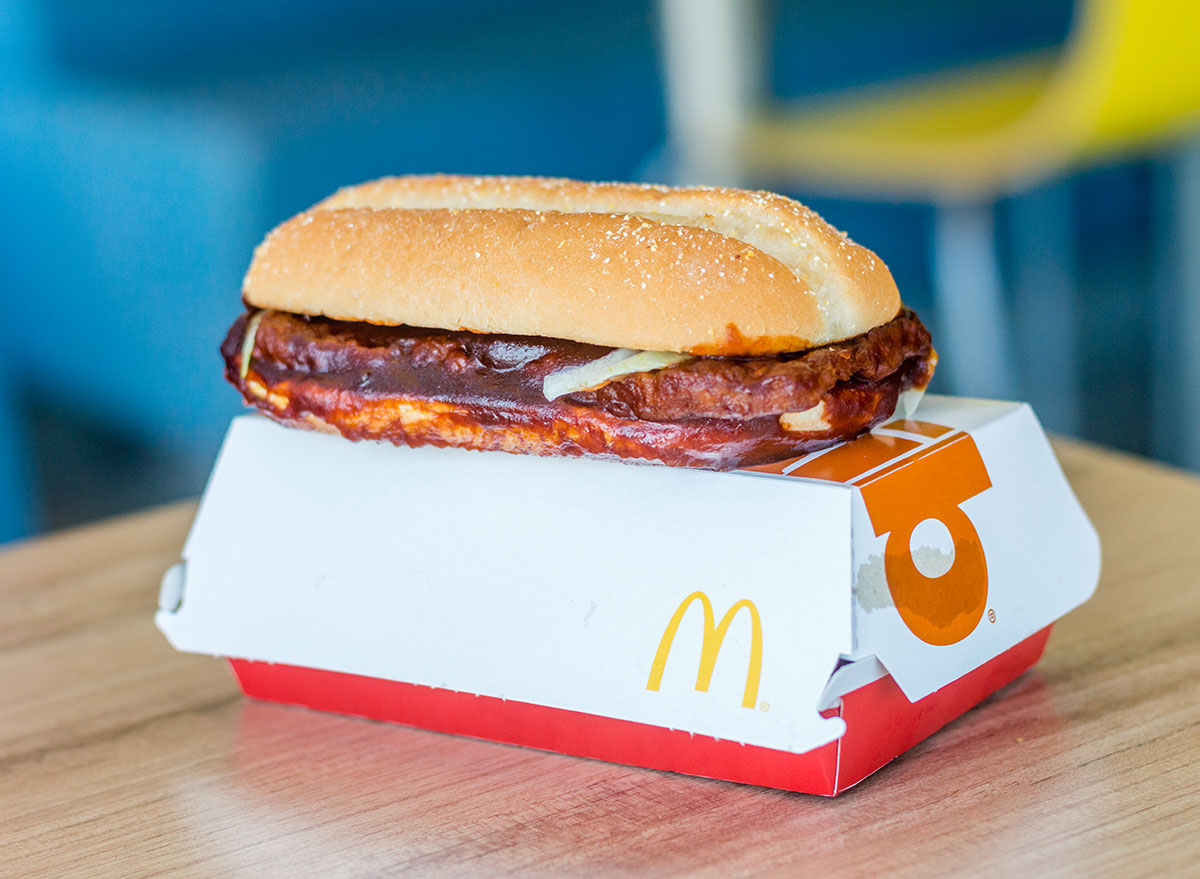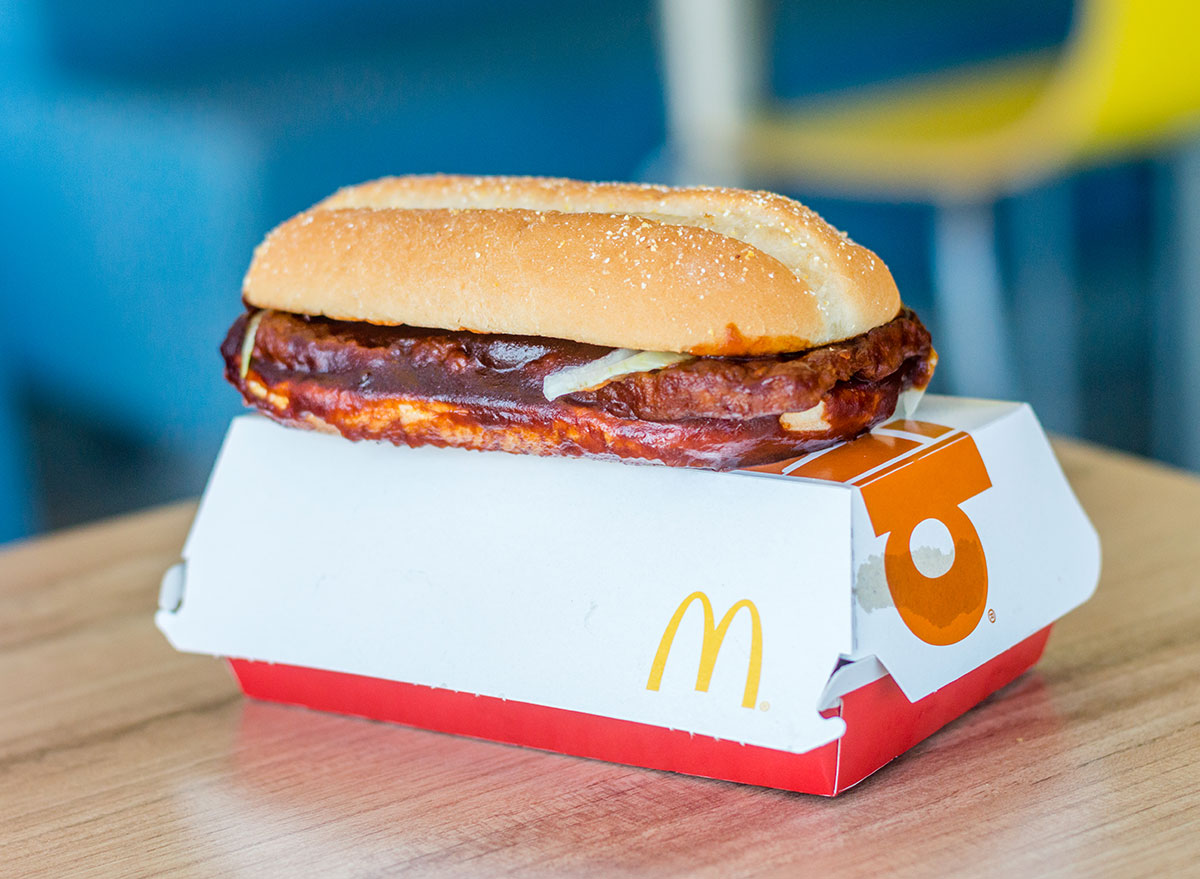 The elusive fan-favorite has disappeared and reappeared on the McDonald's menu several times since its inception 40 years ago, which might be part of the reason for its cult following. Luckily, McDonald's has announced that starting on Dec. 2, the McRib will once again grace their menus nationwide. This is the first time in almost a decade that the juicy, tangy sandwich is being rolled out at all McDonald's locations. So hurry up and get it before it disappears again.
Adding new pastries
Another first in a decade? Innovation in the pastry department! On Oct. 28, the chain officially added three new pastry items to their McCafé Bakery lineup. The Apple Fritters, Blueberry Muffins, and Cinnamon Rolls are available all day, and some are interpreting the move as a peace offering from McDonald's for discontinuing the beloved all-day breakfast this year.
Going rogue on all-day breakfast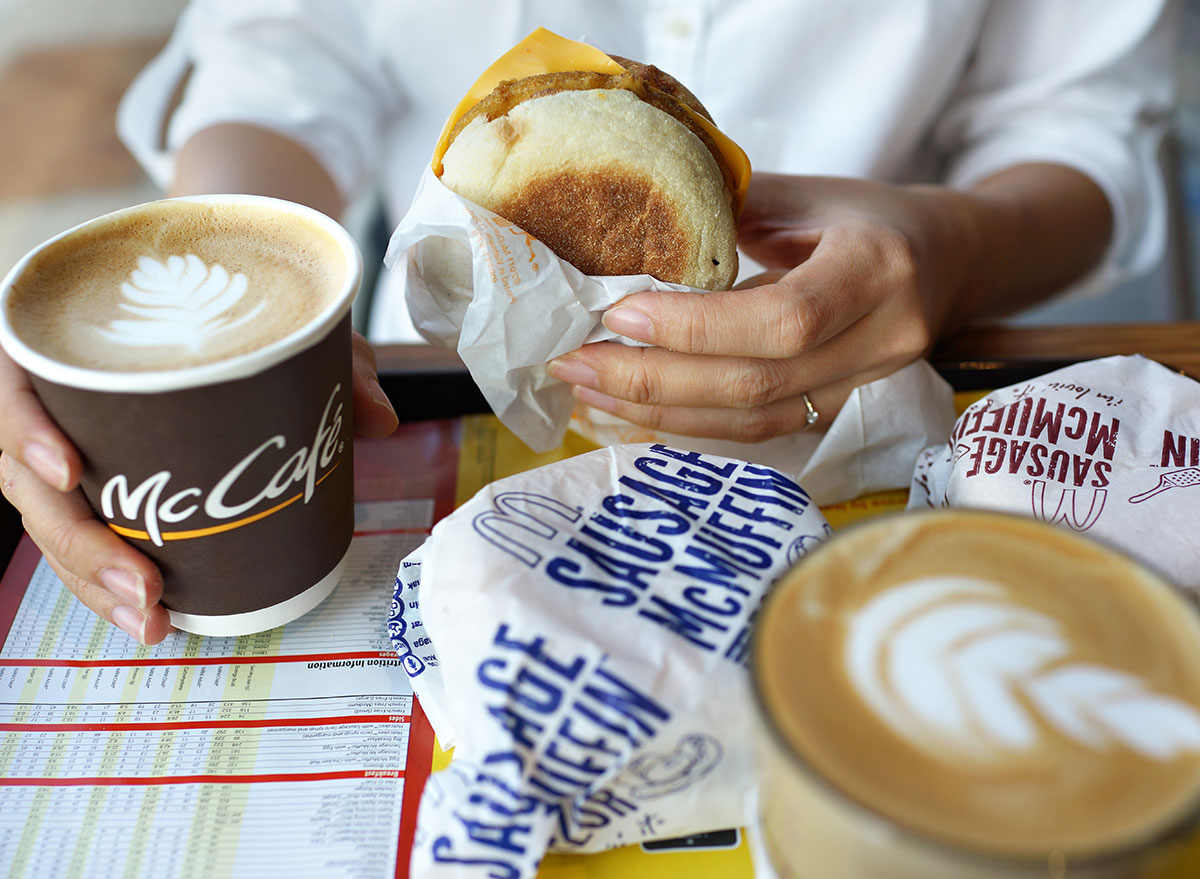 Although all-day breakfast has officially been off the menu since March, some franchisees have gone rogue and decided to play by their own rules. According to the South Florida Sun Sentinel, several McDonald's locations across South Florida are still serving all-day breakfast (and we bet they aren't the only ones to do so!). While they won't display the breakfast menu beyond the morning hours, they will definitely fulfill those orders any time of day.
Solving the soft-serve issues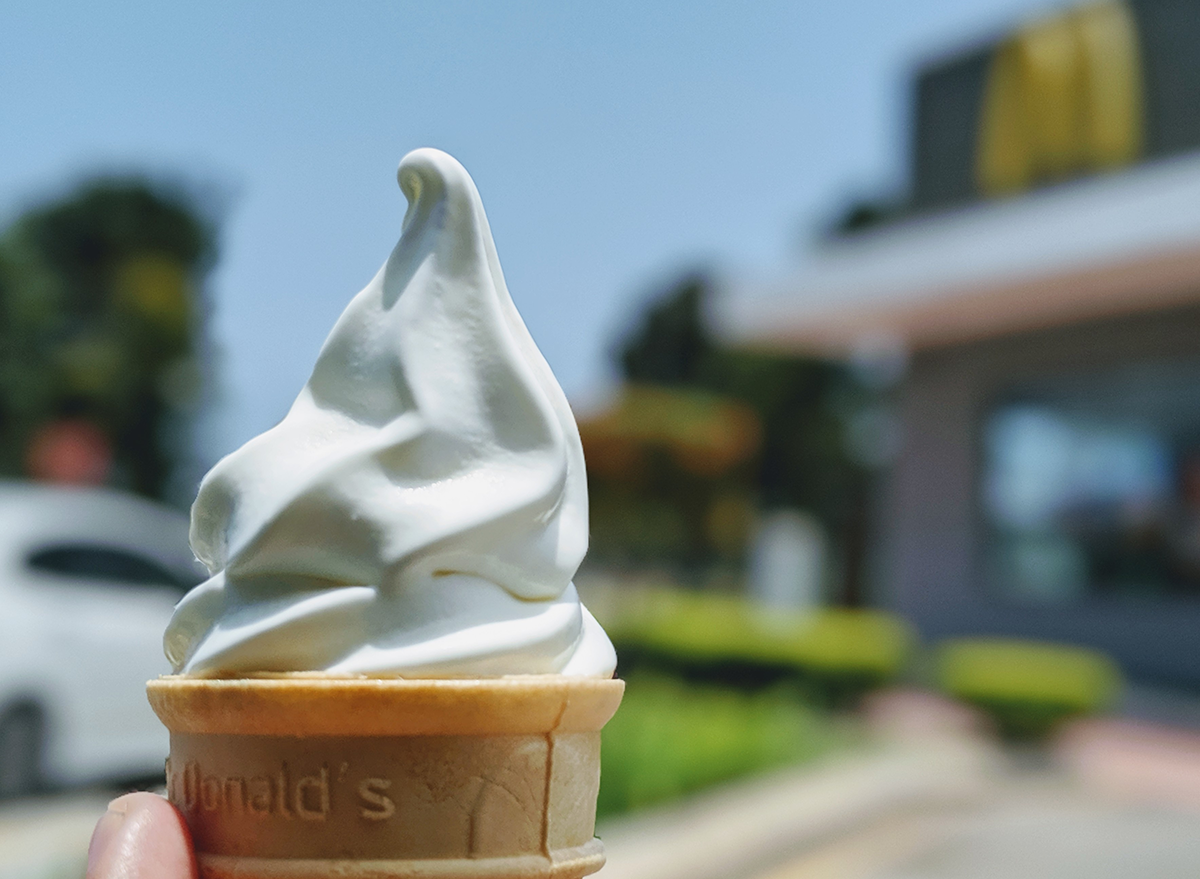 The frequent service disruptions among McDonald's soft-serve machines are legendary. Not only do these McFlurry-makers appear to be extremely sensitive to even the smallest type of mishandling (like being over- or underfilled), but their cleaning cycle apparently takes hours, too. Well, some franchisees have grown as tired of these robot divas as you have of hearing "no" to a McFlurry order. So on Oct. 8, several franchise owners had formed a team spearheading a search for a permanent solution to the soft serve machine problem, and "no idea is off the table." We can't wait to see what they come up with!
Introducing new retro packaging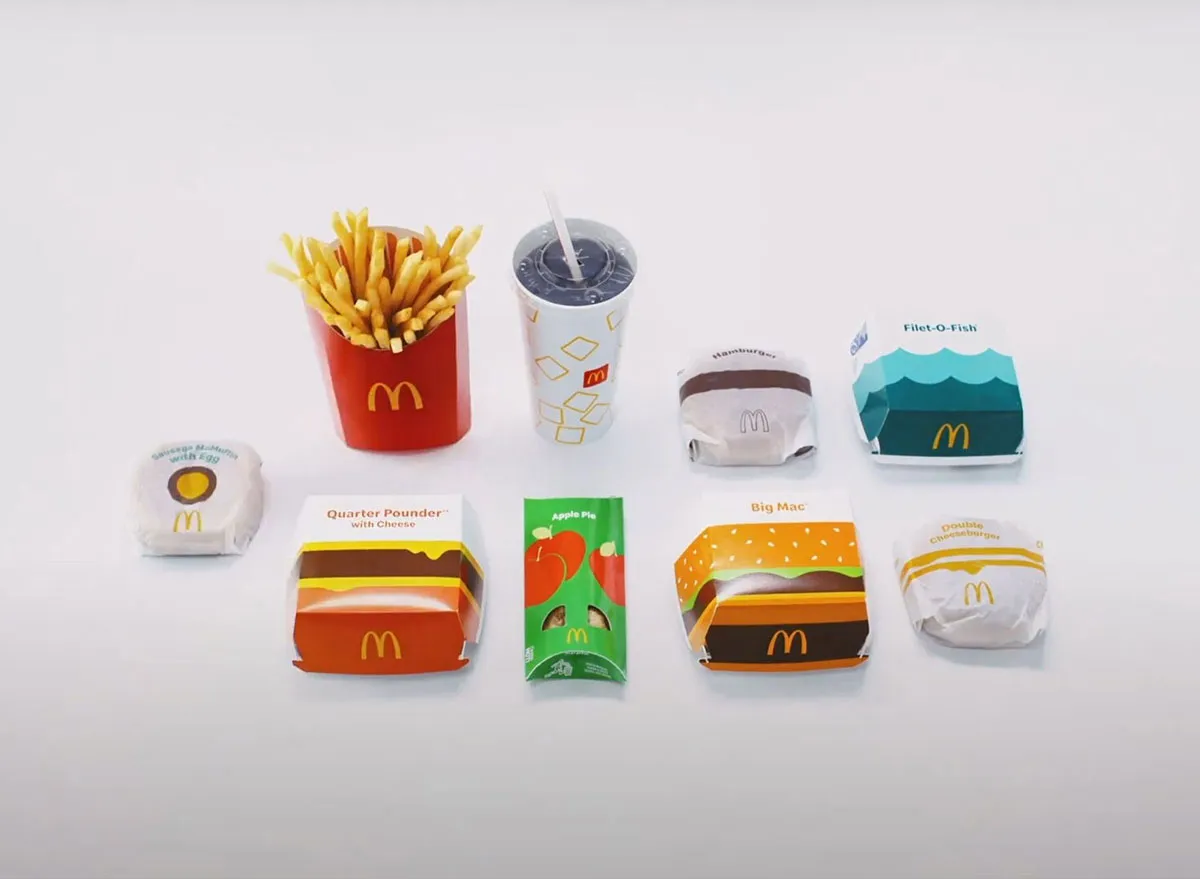 During a recent virtual investor conference, the chain announced its plans to spruce up the look of their packaging. Going with the hugely popular nostalgia trend, McDonald's is planning a line of retro graphics for the packaging, inspired by their most popular menu items. The new look should be rolled out worldwide in the next two years.
Vowing to make better coffee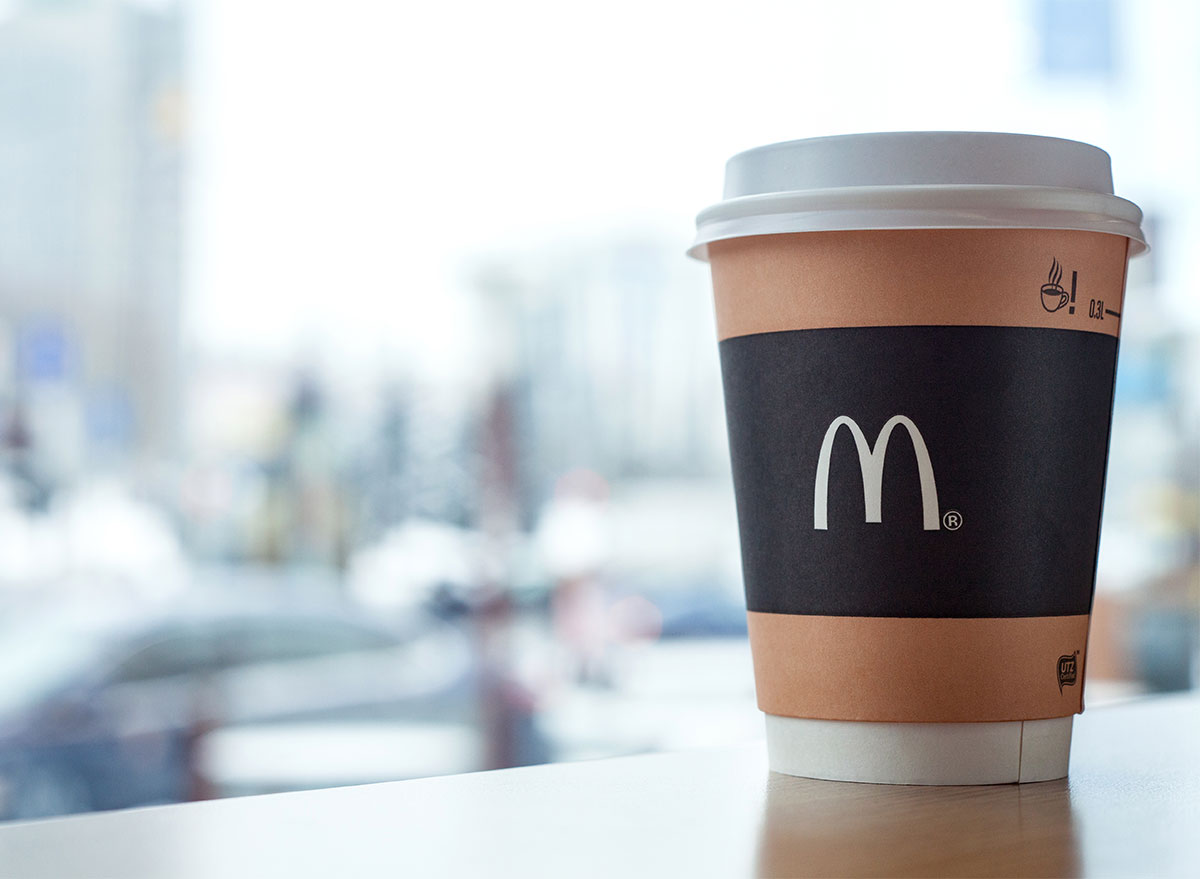 McDonald's is the No. 2 coffee brand in the world based on the number of servings. And now, the chain wants to take its coffee more seriously. At the recent virtual investor conference, President of McDonald's USA Joe Erlinger said the McCafe program is primed for innovation. The specifics are scarce, but we know they will mean better coffee for all. "Delivering hotter, faster, fresher coffee more consistently has huge growth potential—and we intend to capture this opportunity," he added in a statement.
And for more, check out these 108 most popular sodas ranked by how toxic they are.
Mura Dominko
Mura is ETNT's Executive Editor, leading the coverage of America's favorite restaurant chains, grocery stores, and viral food moments.
Read more about Mura