5 Restaurant Chains That Serve the Freshest Fries—Not the Frozen Stuff
And a few that you'd never guess don't make them in-house.
In the fast-food world, it's hardly a surprise that most chains serve fries that were pre-cut and frozen before they were even shipped to the restaurant. There are notable exceptions of fast-food chains that do use fresh-cut potatoes to make fries, but it's hardly the industry standard for fast food. What may be a bit more of a surprise is just how many sit-down restaurant chains also use pre-cut, frozen fries.
Many casual chains use frozen fries because they are easier to handle, last longer, and are ultimately more cost-effective. And much of the time, customers hardly notice as long as their fries are hot and salty when they arrive beside that burger, sandwich, or steak. But some chain restaurants put more effort into their fries and make them from hand-cut potatoes that never see the inside of a freezer—and you can taste the difference. Plus, you won't run into common additives used to keep frozen fries fresh and crispy like dextrose and preservatives.
If you do prefer a french fry that was cut from the potato right there in the kitchen, there are a few places to visit noted here, but overall you'll be surprised how hard fresh-cut fries are to find.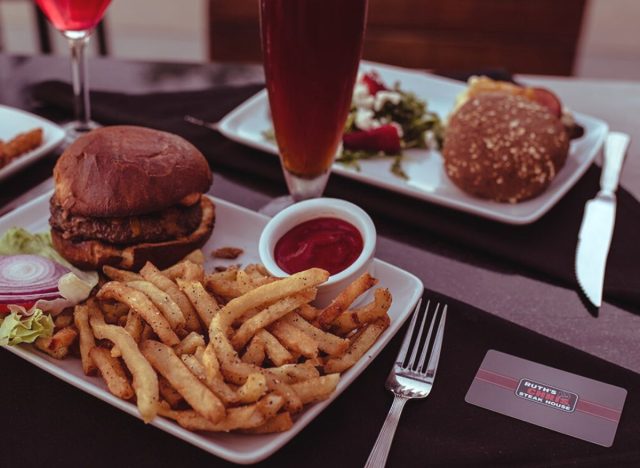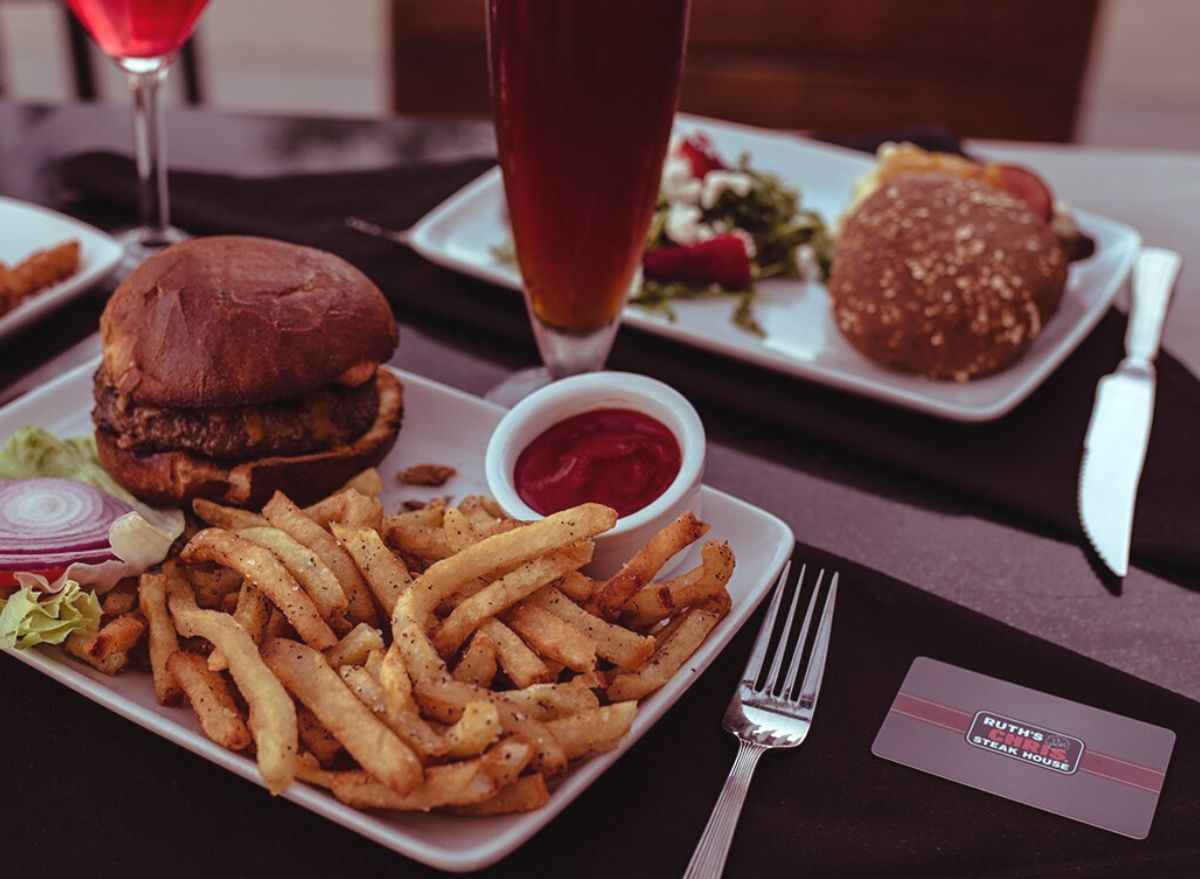 You go to Ruth's Chris Steakhouse for the sizzling, buttery steaks on those wildly hot plates. But you also go for those delectable fries, no? The chain's fresh-cut fries are a major draw for many people, and they pair perfectly with steak, seafood, chops, and more. Per a Ruth's Chris rep, the fries at the chain are "hand-cut and served skin-on [using] Idaho potatoes… seasoned with salt, black pepper, and dried mustard."6254a4d1642c605c54bf1cab17d50f1e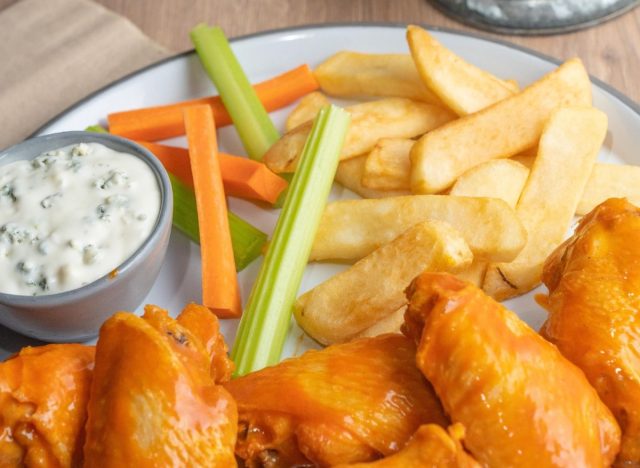 You might think Golden Corral, a quintessential affordable casual restaurant chain, would use pre-packaged, frozen fries, but in fact, the chain offers fresh-cut fries, per its own social media posting.  That said, it's a tough call between those or the scalloped potatoes.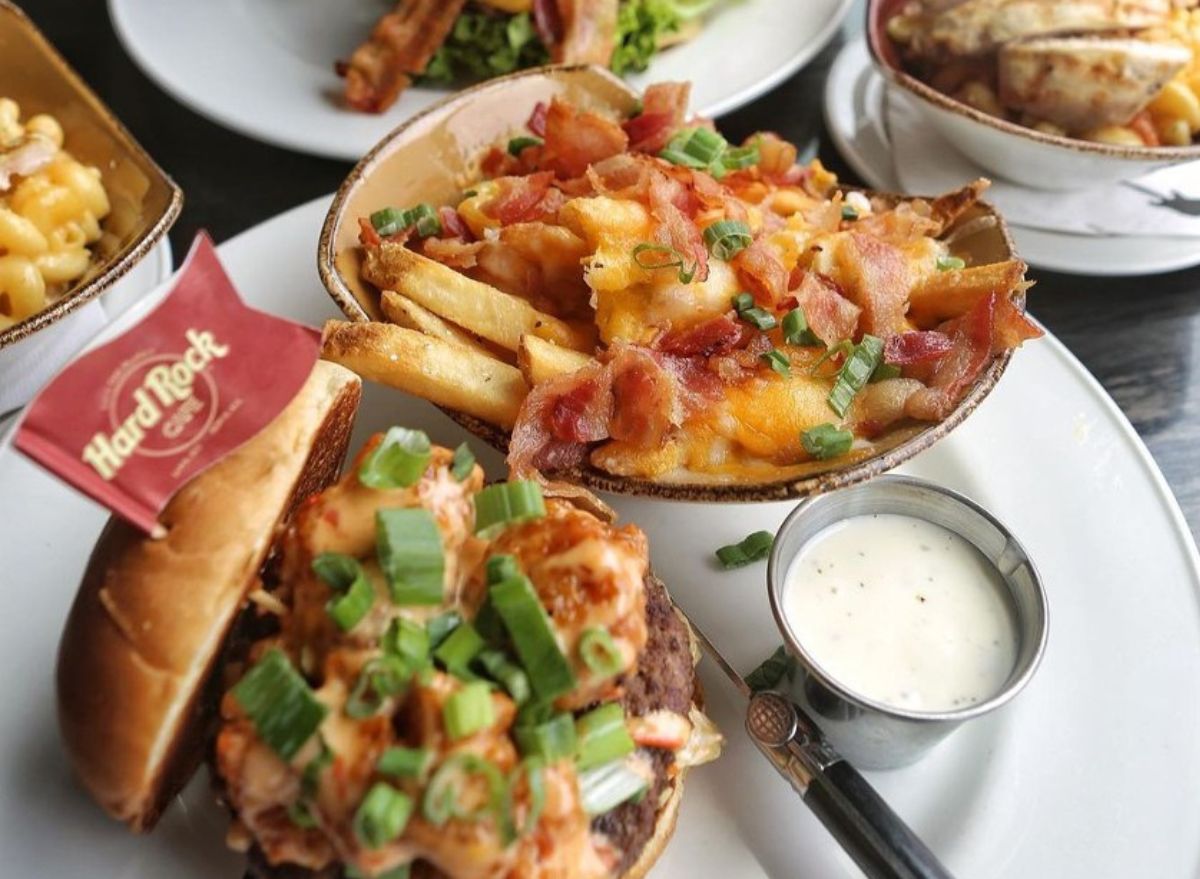 Not only does Hard Rock Café offer freshly-cut fries, but they offer fries with a lot of different delicious dipping sauces, too. Per The Junk Food Guy, you can order things like Herb and Garlic Fries with Chimichurri Mayo, Chili Seasoned Fries with Chipotle Garlic Ketchup, or Parmesan Romano Fries with Garlic Aioli.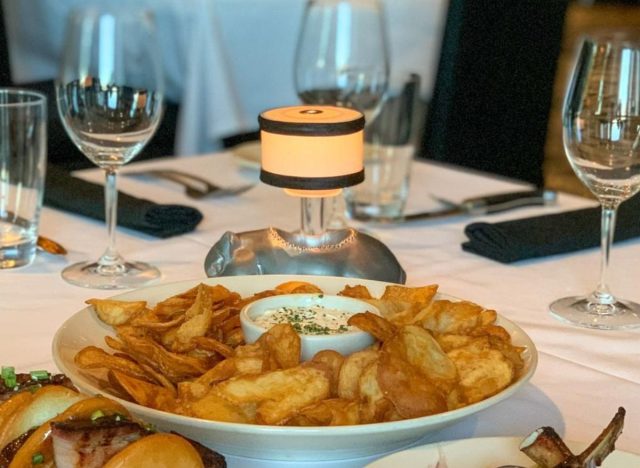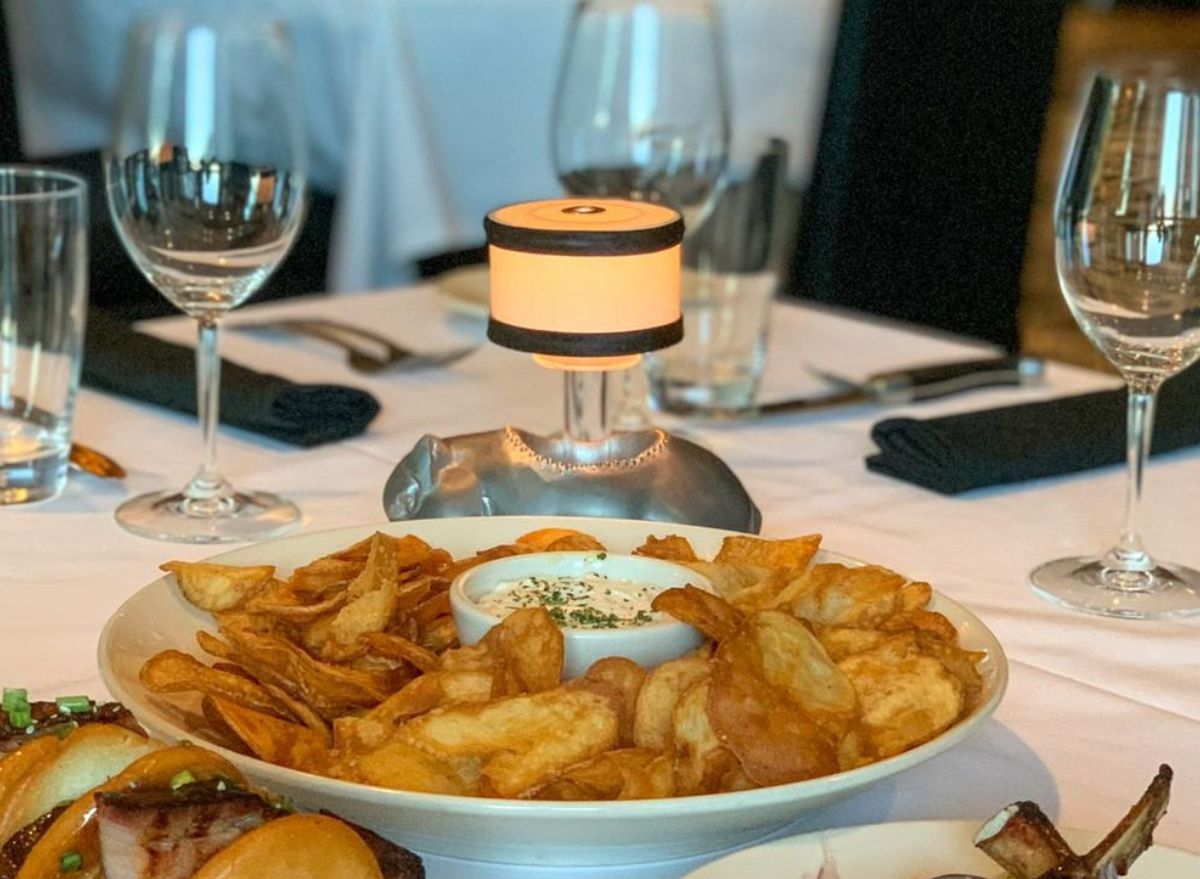 Not only does Morton's use freshly-cut potatoes for its famed Parmesan Truffle Matchstick Fries, but this upscale steakhouse chain even offers freshly cut potato chips. In both cases, Morton's elevates a humble starchy side into a foodstuff that can hang in with the ribeyes and lobsters.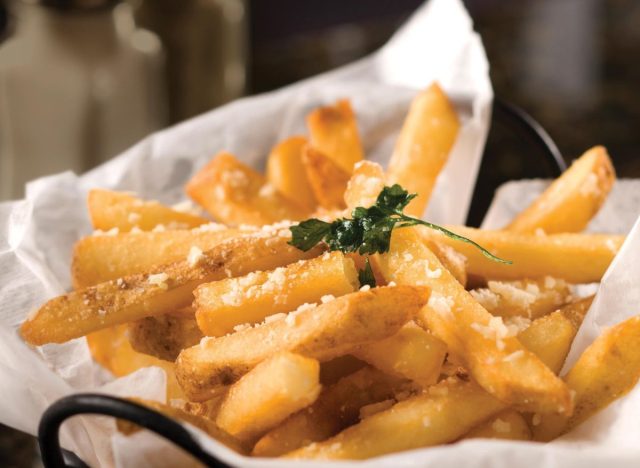 Not to be outdone by the likes of Morton's, the equally upscale steakhouse chain Capital Grille also offers both house-made French fries and potato chips, per The Seattle Times. And with locations in dozens of cities across America, those fries and chips may not be too hard for you to find.
And a few chains you never thought would serve frozen fries . . .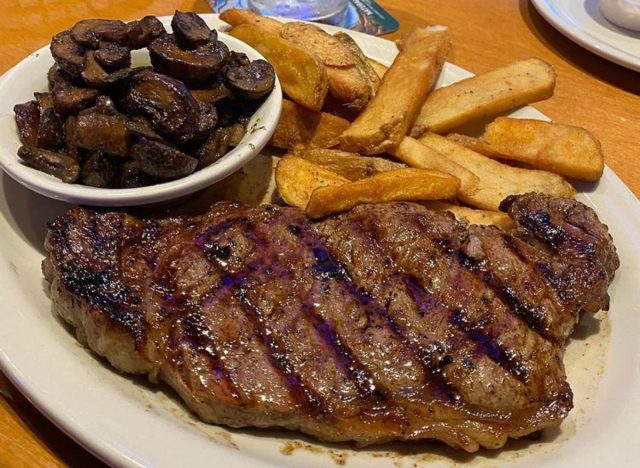 Texas Roadhouse prides itself on making everything from scratch in-house, right down to " the bacon bits, croutons, and dressings." However, that apparently does not apply to the french fries. A rep for the company said that the chain uses frozen steak fries across restaurants.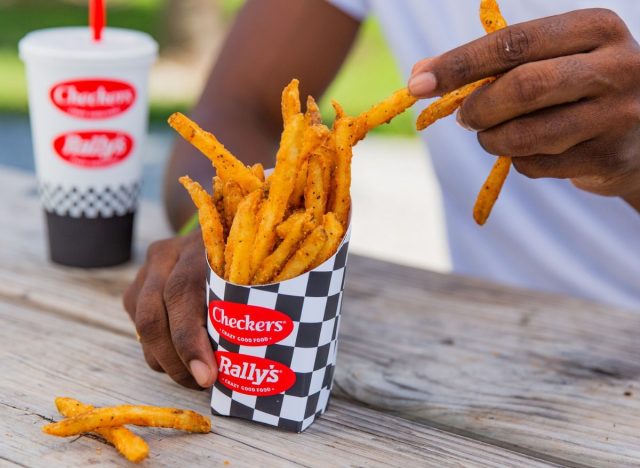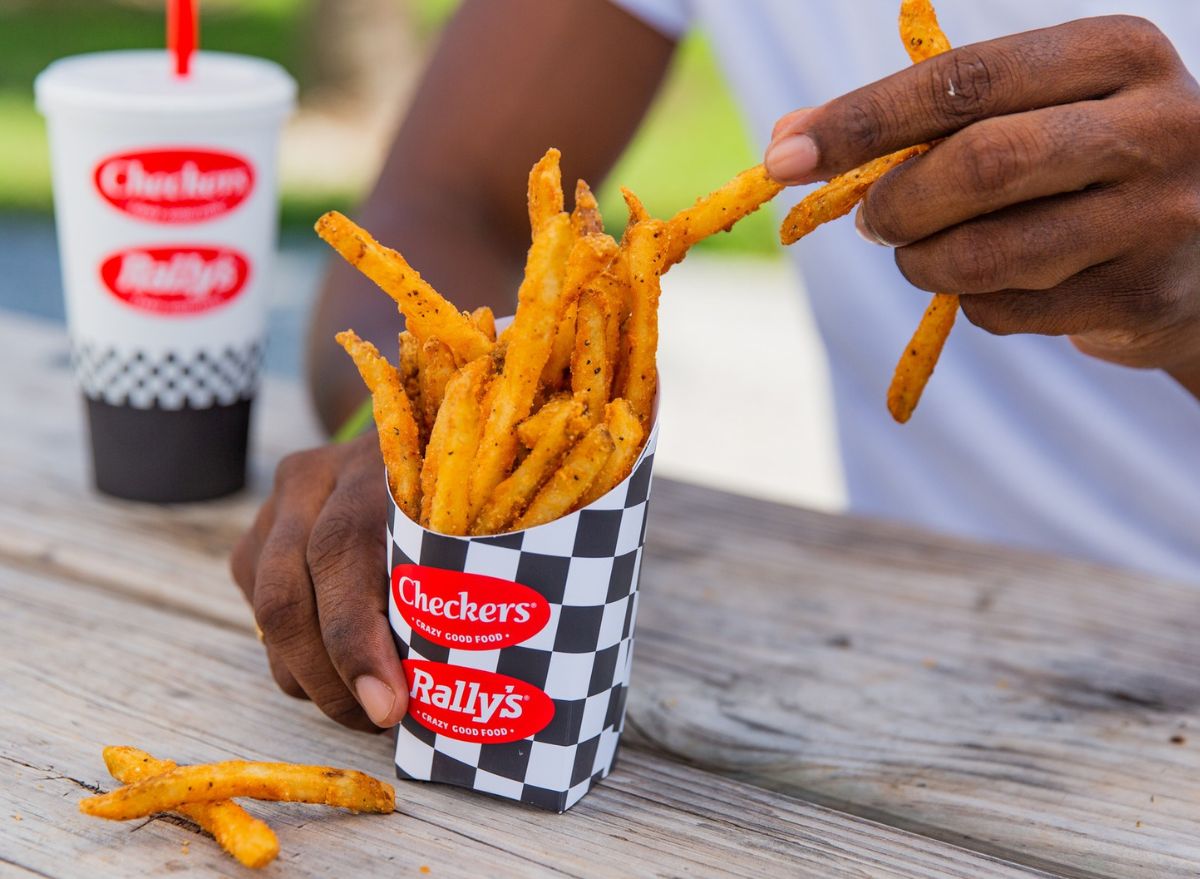 The fries at Checkers/Rally's restaurants are treated almost like gourmet food despite being from a fast-food chain. Battered and seasoned, they really are something special, but they are not fresh-cut, according to Fast Casual. They are cut, battered, fried, seasoned, and then frozen. And they are kept frozen until being fried a second time prior to serving.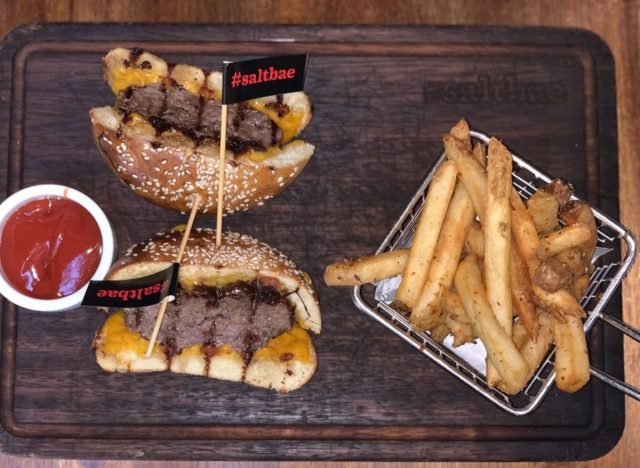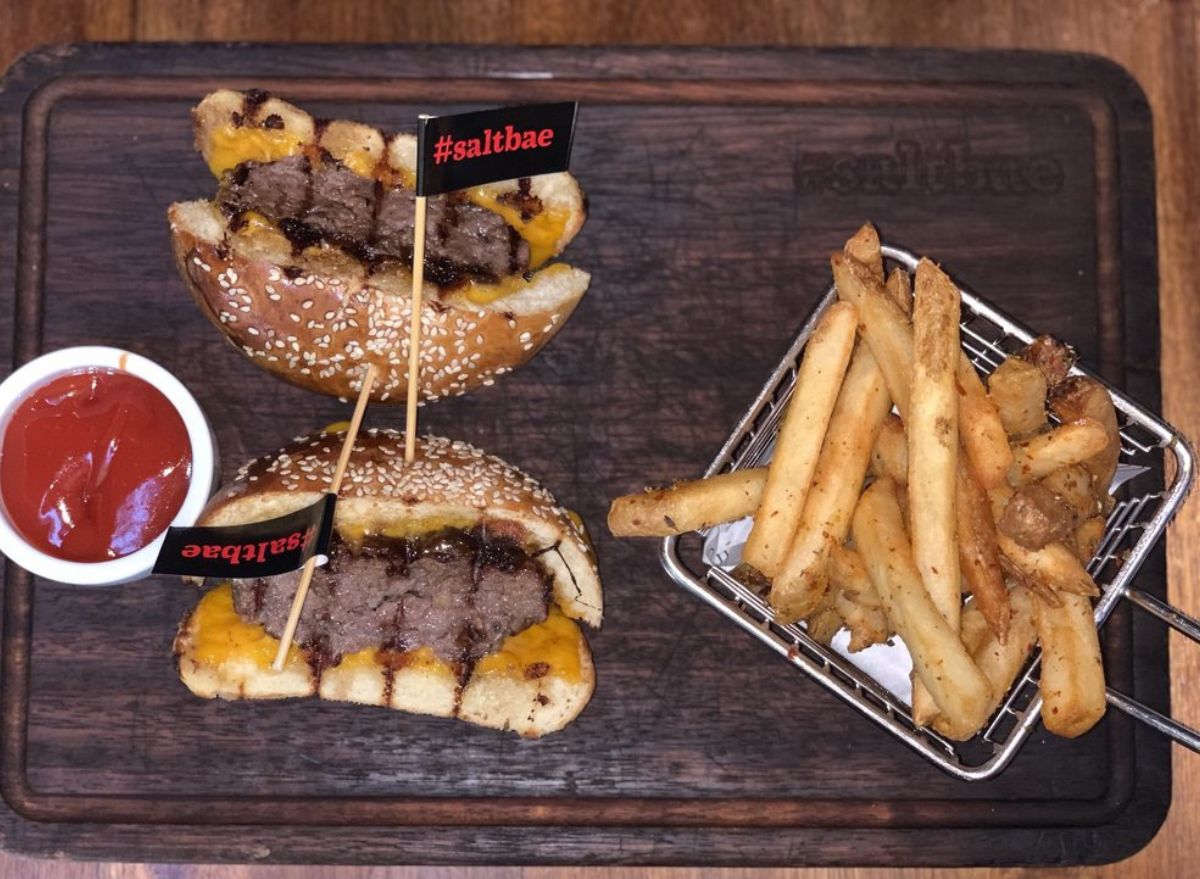 If you're in London, New York, Miami, Dubai, or a handful of other spots and you want an amazing steak, Nusr-Et is the place to go, though note that, per The Daily Meal, some cuts cost upwards of $800. If you want fresh fries, though, skip this upscale eatery, because a former restaurant employee "outed" it for using frozen fries.
Steven John
Steven John is a freelancer writer for
Eat This, Not That!
based just outside New York City.
Read more about Steven