5 Ways Rita Ora Strips Away Belly Flab
Rita Ora is a major fitness inspiration and here's how she stays so fit.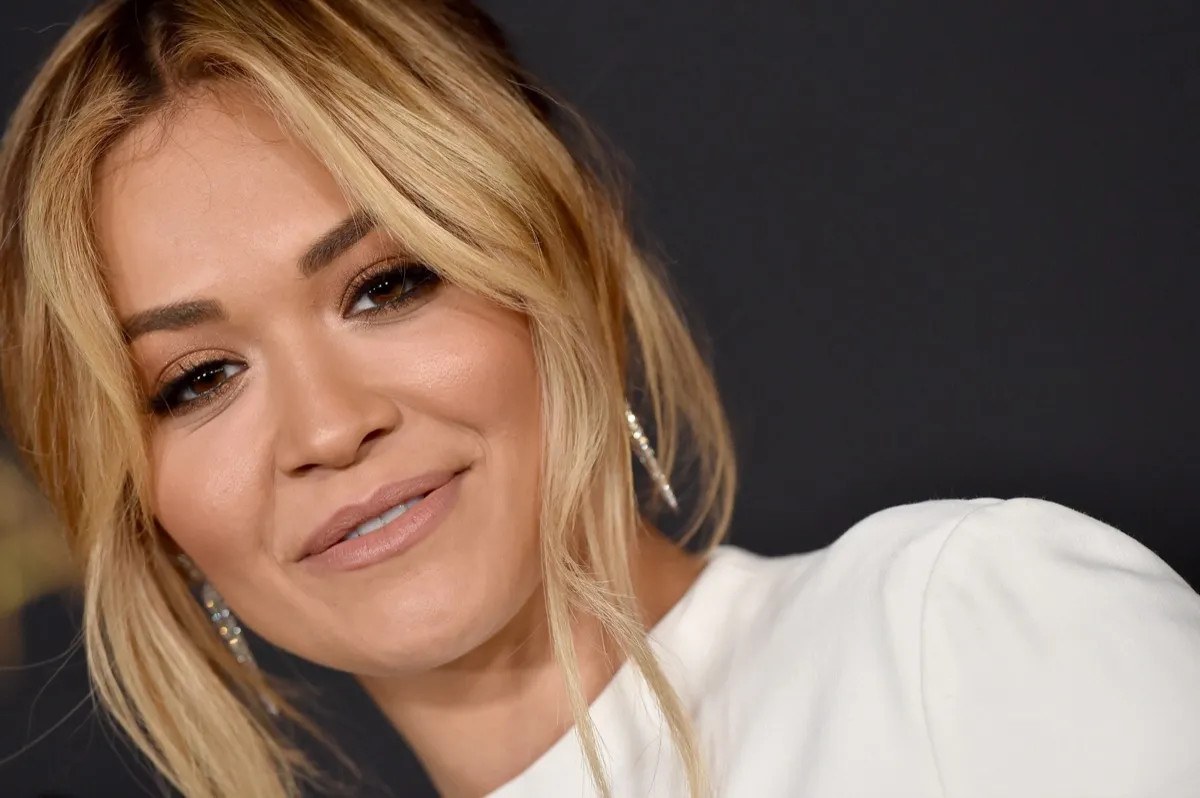 Rita Ora is known for a lot of things—singer, actress, TV host and new wife to film director Taika Waititi, among others. In addition to her many roles and talents, the 32-year-old also serves as the fitness inspiration we all need. The Voice Australia coach has been steaming up Instagram all summer with photos of her sculpted-toned figure and "it girl" Pilates trainer Kirsten King has been helping the singer achieve her goals. King, the powerhouse behind Pilates studio Fluidform, trains Ora five to six times a week when she's in Australia and the results are undeniably impressive. In a recent interview with The Daily Telegraph, King shares the mindset behind Ora's fitness journey and three moves the actress does to get into such great shape. Read on for what our fitness professional says about how they could work for you. 
1
She "Balances Her Body Out"
One thing King wanted to instill in her celebrity client is that she doesn't need an intense workout every day. "It was about balancing her [Rita's] body out, showing her that she doesn't need to flog herself to get a great workout and to really achieve the body she wants," King said, of her sessions with Ora.
What the Expert Says: "We often find ourselves on our fitness journey, believing we must always be doing more," M.A. Sports Performance and USAW National Coach Jarrod Nobbe states. "If you ask most successful gym goers, most will speak on consistency. It's like driving a car, we can't put a pedal to the metal each time we are behind the wheel. Otherwise, that'll turn into a broken down car and costly repairs. The same goes for working out. We need to have higher-intensity days followed by lower-intensity days. Finding a path to consistency in the gym will yield the best results and result in fewer setbacks. A balanced workout regimen with a healthy diet is the key to success."
2
She Strengthens Muscles in a Lengthened Way
King also stresses the importance of balance and told the outlet, "When the body is balanced, everything does its job – and what appears is, for that person, their perfect body, their most aligned. Then you work on strengthening these muscles in a lengthened way."6254a4d1642c605c54bf1cab17d50f1e
What the Expert Says: Nobbe says, "I want to look at this in the idea of balance and harmony in the body with training. When we hit the gym, we are warming up properly, focused and determined during training, and then recovering well with mobility, hydration, and nutrition. These are the building blocks to success in the gym. We check all the boxes needed for our body to perform, recover, and be ready to take on life, in and out of the gym."
3
She Does an Anchored Dragonfly Crunch (or Anchored Reverse Crunch)
In a video posted on Fluidform's Instagram page, Ora is seen doing a series of Pilates moves that tone her lean physique including the anchored dragonfly crunch.
What the Expert Says: "An anchored dragonfly crunch allows us to focus on the eccentric phase of the crunch, which is shown to increase muscle hypertrophy and strength quickly in the beginning phases of working out," Nobbe explains. "This movement allows you to target all areas of the rectus abdominis muscles in the core. I love using breathing techniques with core movements. Focus on a large inhale when crunching up and a strong exhale (like exhaling through a straw) when lowering."
4
She Does a Bosu Ball Front Lunge with Heel Raise
Another exercise Ora does is the Bosu ball lunge with heel raise. 
What the Expert Says: "In this movement, the rear leg is supported, isolating the front leg and focusing on an added stability aspect incorporating a Bosu ball, says Nobbe. "A unilateral movement, as such, will help improve your hip stability and knee stability and develop the quadriceps muscles. Add the heel raise, and we further target strengthening the ankle joint and improving muscle development in the Achilles, soleus, and calves."
Finally, Ora does hip bridges, which strengthen the glutes and tone the lower body. 
What the Expert Says: "The hip bridge develops the gluteal muscles of our posterior chain," Nobbe says. "Strong glutes not only help us develop lower body strength but having solid hips helps strengthen our low back. You'll also find more excellent stability in the hip joint." He adds, "The focus here is to pair the hip bridge with an excellent bracing action of the core with each rep. As seen in the video, hold each rep at the top for a paused contraction. You'll find quicker increases in strength and ability in the hip bridge if this is done consistently."
Heather Newgen
Heather Newgen has two decades of experience reporting and writing about health, fitness, entertainment and travel. Heather currently freelances for several publications.
Read more about Heather