9 Strict Rules You Never Knew Baking Show Contestants Have to Follow
It's not all sugar, spice, and everything nice.
For years, baking shows have captured the hearts (and attention spans) of viewers all over the world. And for good reason. Whether you're a fan of The Great British Bake Off contestants and their witty banter or watch the talented bakers on Holiday Baking Championship, baking shows provide the perfect combination of wholesome entertainment and tasty treats.
However, what you may not realize is that there are a ton of contestant rules and regulations swirling behind the scenes. From having to be available to film for weeks on end, to wearing the same clothes multiple days in a row, read ahead for some surprising rules that many baking show contestants must follow. Plus, don't miss 6 Rules You Never Knew Cooking Show Contestants Have To Follow.
There are certain age requirements
Don't expect a "one size fits all" approach when it comes to applying to be on a baking show. While some shows, such as Kids Baking Championship, allow applicants as young as 9, other programs have stricter age requirements. For example, to be on The Great British Bake Off you have to be at least 16, whereas for Sugar Rush only those between the ages of 21 and 69 can apply. The more you know.
You have to go through an intense application process
Getting accepted to be on baking shows, such as The Great British Bake Off or Best Baker in America, is no easy feat. Applicants must go through a grueling application process, which includes multiple interviews, screen tests, and background checks. For The Great British Bake Off, a food-tasting test also occurs, and for Best Baker in America, you can expect to fill out a lengthy questionnaire that covers everything from dietary restrictions to defining your unique culinary style.
You have to wear the same clothes days in a row.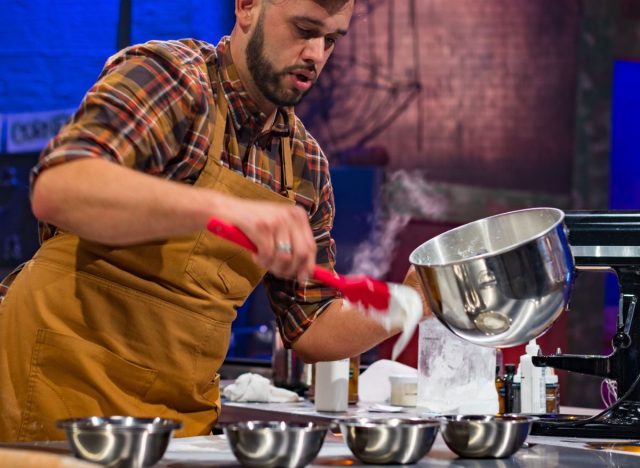 For the sake of television continuity, on The Great British Bake Off and Baking Impossible contestants must wear the same outfit throughout the filming of an entire episode. This means if the episode is being filmed over two or three days contestants have to be sure to dress in the same clothing each day. Thankfully, aprons are allowed to be switched out.
You also must be available to film for weeks on end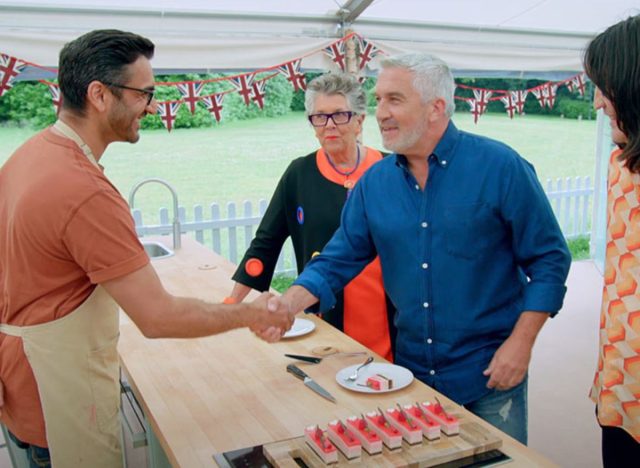 Don't expect filming to always be a quick 1, 2, 3 if you're on a baking show. For example, all individuals who are chosen to be on The Great British Bake Off must commit to being on set for at least 21 days over a ten-week period. For Best Baker in America, six episodes are filmed over the course of six weeks. Filming can be especially taxing if you have a full-time job or a family to take care of back home. If you're looking for a shorter gig go for Sugar Rush, which requires talent time commitment between three to four days.
Some shows want amateur bakers, while others want professionals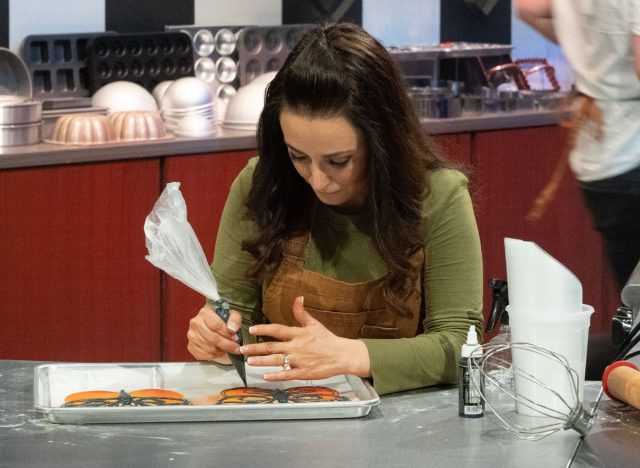 The beauty of The Great British Bake Off is that its contestants are not professionals—in fact, contestants are not allowed to have had any form of formal training in baking, cooking, food production, food preparation, or catering during the past ten years. You're also not allowed to participate in the popular show if you're a cook or baker who works at a restaurant, hotel, bakery, or shop.6254a4d1642c605c54bf1cab17d50f1e
On the other hand, the Netflix series, Sugar Rush, only wants the "best of the best in the world" of bakers, cake artists, pastry chefs, and more.
You have to cook in a tent on The Great British Bake Off (even if it's raining)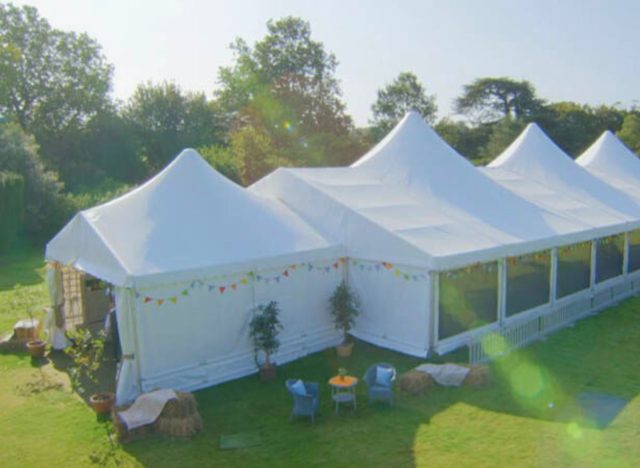 The reason why The Great British Bake Off films only in a large, outdoor tent may surprise you. No, they don't hold the competition in a tent because of space issues nor is it done unintentionally. According to sources, tents are used on the show to recreate the look of a "village fete", which is a quintessential outdoor festival in Britain that is often held in village greens or nearby fields.
Individual challenges can sometimes count the most on Holiday Baking Championship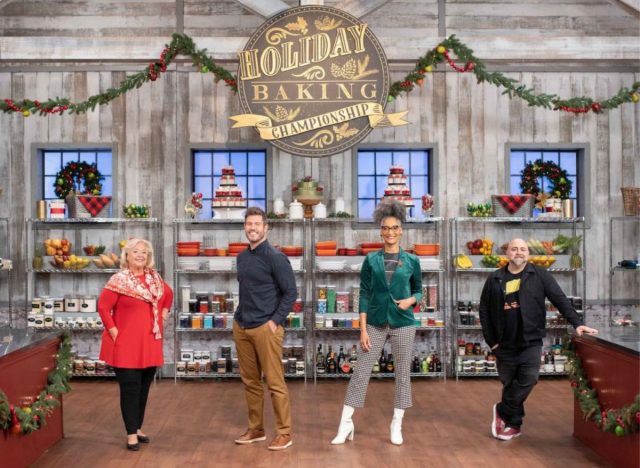 One rule that contestants on Food Network's Holiday Baking Championship may not like is that individual challenges count the most on the show. This means you can be performing wonderfully one week, and then go home the next. Harsh.
None of the baked goods get wasted on The Great British Bake Off
Even though a lot of baked goods get whipped up on the show, none of it goes to waste. According to The Sun, contestants receive a "baker's basket" which is filled with samples of all the cakes baked during the day. From there, any extra leftovers are given to the show's producers, composted, or goes home with judge Prue Leith to be given to her pigs. This eco-friendly rule helps contestants keep tasty baked goods from landing in the garbage.
Don't expect to always win a prize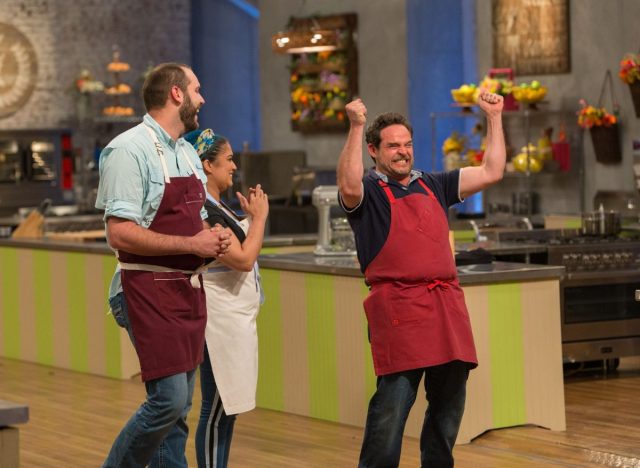 On both Best Baker in America and Holiday Baking Championship, winners are rewarded with cash prizes. However, The Great British Bake Off doesn't offer bakers who nab that coveted first-place spot a monetary reward. Perhaps surprisingly, there's a rule in place that Bake Off winners are only given a glass cake stand and flowers. Many first-place bakers go on to have successful careers in the food and baking sphere though, which in itself is a great prize.