4 Safest Canned Tuna Brands, According to a New Study
Testing shows that mercury levels can vary wildly.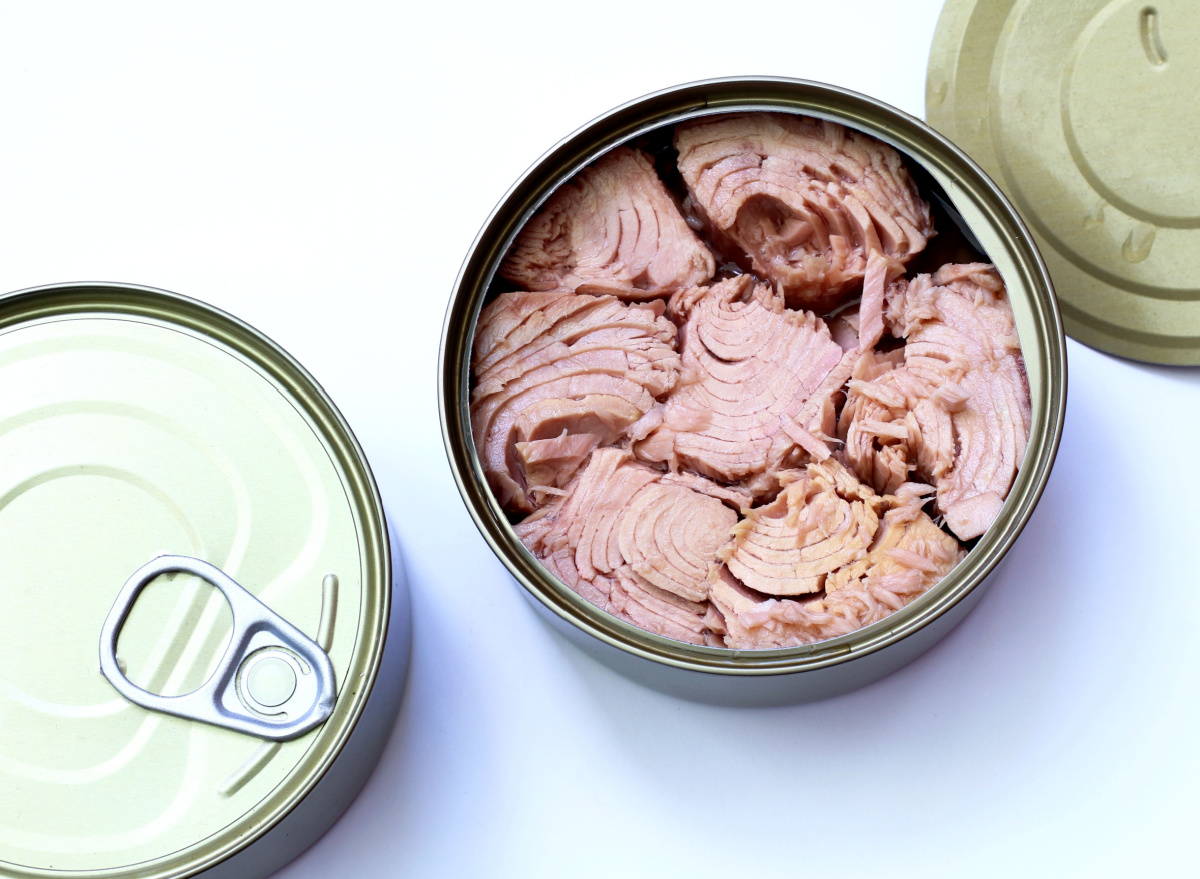 There are so many reasons to like canned tuna. For one, it's cheap: as low as 99 cents for a five-ounce can at Target. Two, it's packed with health benefits: high in protein, low in fat, and loaded with heart-healthy omega-3 fatty acids. And, three: it can last a very long time in your pantry—up to four years if unopened and undamaged, per FDA guidelines.
No wonder it's such a popular grocery item. Americans eat about 1 billion pounds of canned and pouched tuna every year, according to the National Fisheries Institute.
But, like most seafood, there are risks to eating too much of it. A big one is mercury, which can be toxic to humans, especially young children and pregnant people. All fish contain some level of the metal, but the amounts can vary wildly—and some canned tuna brands can be deemed "safer" than others in the mercury department.
Recent testing by Consumer Reports discovered a "wide range" of mercury levels among different kinds and different brands of canned tuna on the market today. Six of the 10 varieties tested so high that the consumer watchdog group warned adults to limit their intake to no more than one or two servings per week. (If you are pregnant, the group says you shouldn't eat tuna at all.)
Four kinds of canned tuna, however, tested "low enough" to justify eating up to three servings per week for adults, provided that no other seafood is consumed in the same period, according to the tests. The brands found to contain the lowest levels of mercury are as follows: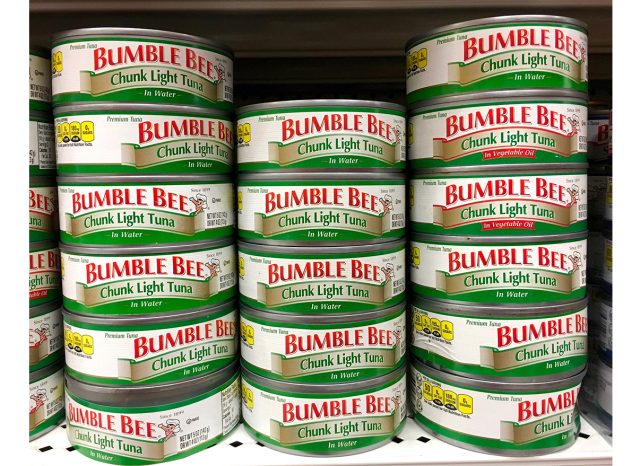 Generally speaking, light tuna is often a better choice than albacore varieties, according to Consumer Reports. That's because albacore is a larger and longer-living fish than skipjack and other types of light tuna, giving it more mass and more time to ingest more mercury. But beware: some light tunas tested higher than others. Bumble Bee Chunk Light had among the lowest mercury levels, according to CR's tests. A 5-ounce can costs $1.22 at Walmart and $1.39 at Target.6254a4d1642c605c54bf1cab17d50f1e
Chicken of the Sea Chunk Light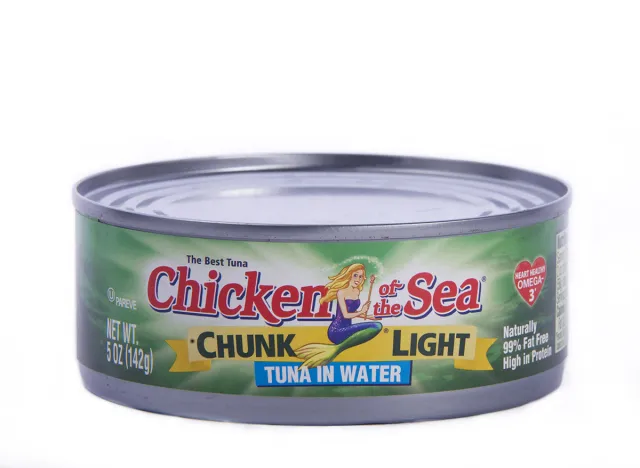 Another brand that upholds the light-tuna-is-safer rule is Chicken of the Sea. The company's albacore variety had 10 times more mercury than its light tuna, according to Consumer Reports. Look for the Chunk Light Tuna In Water at Walmart for $1.22 per can, or Target for $1.29.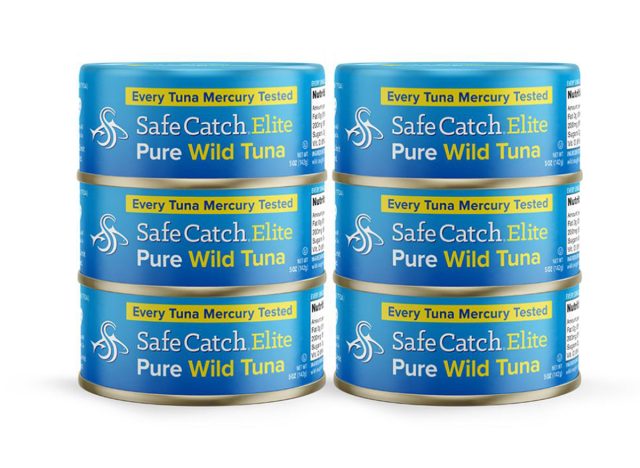 Safe Catch proudly claims to have "lowest mercury of any brand." The company says it tests every fish to ensure that its products surpass even federal safety standards. Consumer Reports' testing confirmed that Safe Catch "did have relatively low levels of mercury," but noted that other skipjack and light tuna brands were also low. Safe Catch Elite Wild is also more expensive than other light tuna, costing up to $3.50 per can, the watchdog added. A six pack of 5-ounce cans costs $21 on the company's website.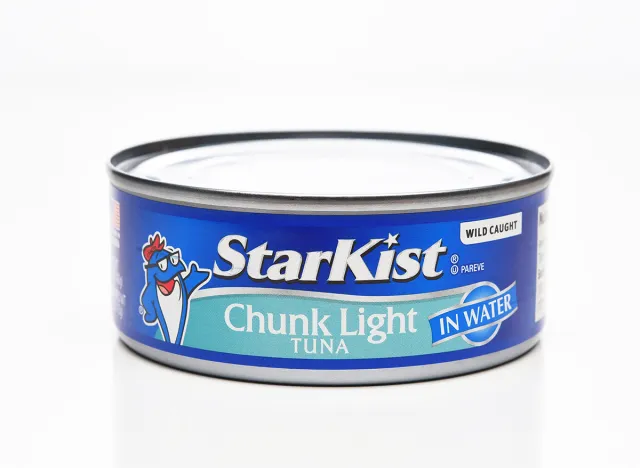 StarKist is perhaps best known for its cartoon mascot "Charlie the Tuna" and catch phrase "Sorry, Charlie!" The company got mixed results in Consumer Reports' tests. StarKist Selects No Salt Added Albacore tested so high in mercury that "it shouldn't be eaten at all," according to the study, but its Chunk Light fared among the best of all the brands. Find the Chunk Light in Water at Walmart for $1.14 per can, or Target for $1.29.