18 Amazingly Clever Uses for Salad Dressing
Give your meals a makeover with the help of an old friend!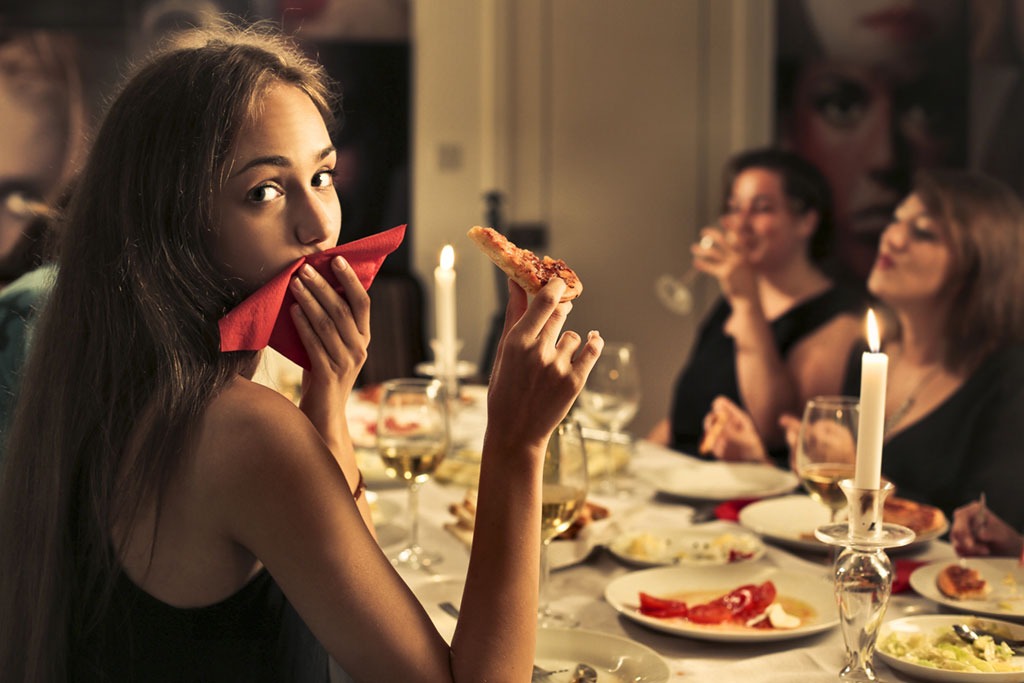 Hi, it's me. Yes, me! The bottle of salad dressing on your fridge door! I was afraid you'd forgotten me, hidden away as I am behind this bottle of hoisin sauce from 1992.
Listen, while I have you, we should talk.
You see, I'm afraid I've been pigeonholed. Stereotyped. A hidden secret, stuffed away like a genie in a bottle. Because despite my name, I'm good for more than just salads—in fact, you can use me on just about anything (chicken, pizza, side dishes), and if you choose these weight loss salad dressings, you can even lose weight doing so!
To prove it, I've asked the editors at Eat This, Not That! to put together this list of the 18 most clever uses for dressing—try them, and you'll not only blast fat fast, but get the most out of every bottle. So read on. And then slim down even further thanks to these these amazing 52 All-Natural Health Boosters!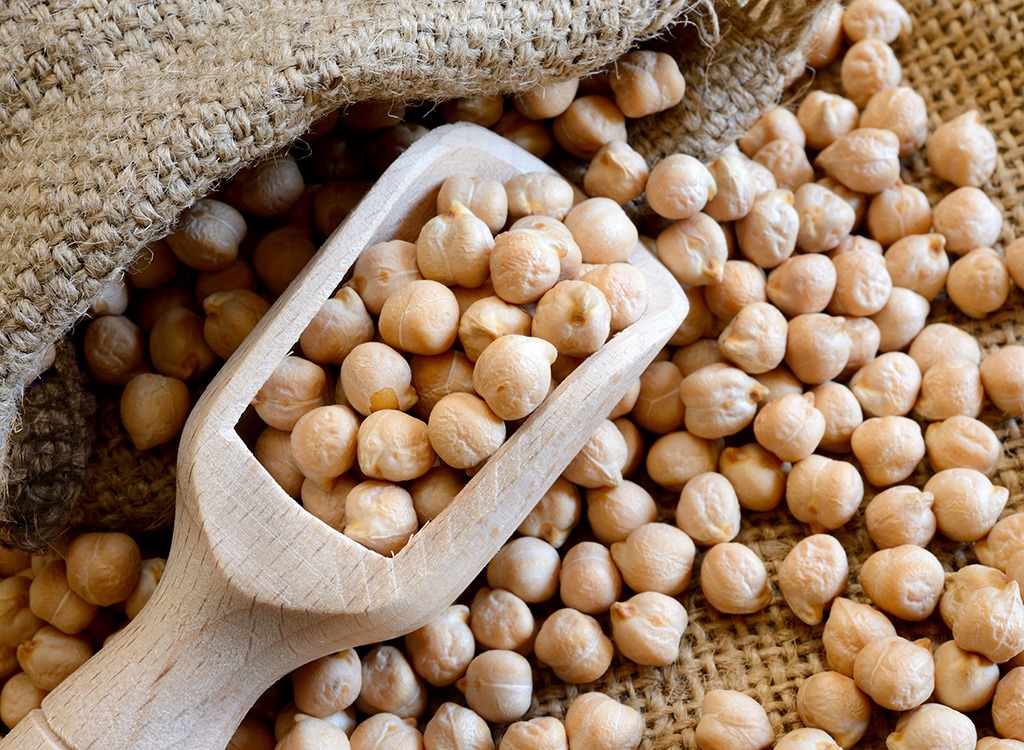 Chickpeas are a protein-packed snack that can also up your intake of lysine (an amino acid that blasts away cellulite by repairing tissue and collagen). By roasting these little beans you can get the ultimate quick and healthy treat that skips any of the unnecessary additives, especially when they're homemade. Just wash and dry 1 can of chickpeas and simply toss them in a lemon olive oil dressing before baking them at 400 degrees until they're perfectly crispy and crunchy.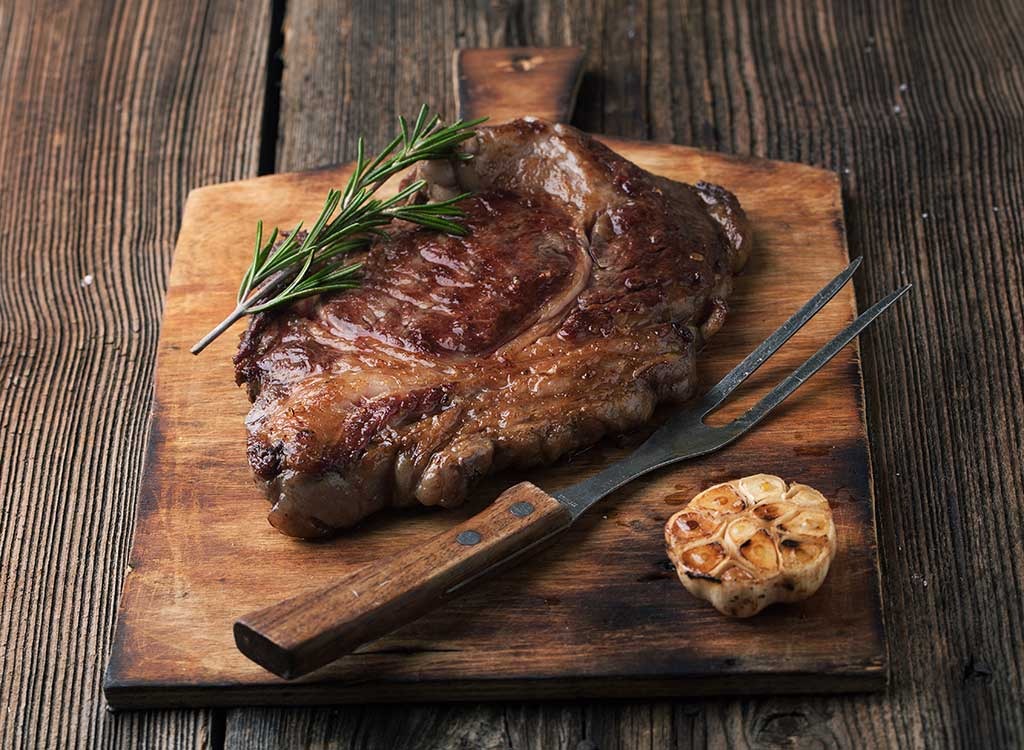 Mix Italian dressing with salt, pepper and Worcestershire sauce to marinate your steak in. This will add bold, tangy flavors with just the right amount of spice and nearly no effort! The longer you allow it to marinate, the more flavor it will reap so try for anywhere between two and 24 hours. For other sneaky ways to melt fat fast, don't miss these 20 Weight Loss Tricks You Haven't Tried!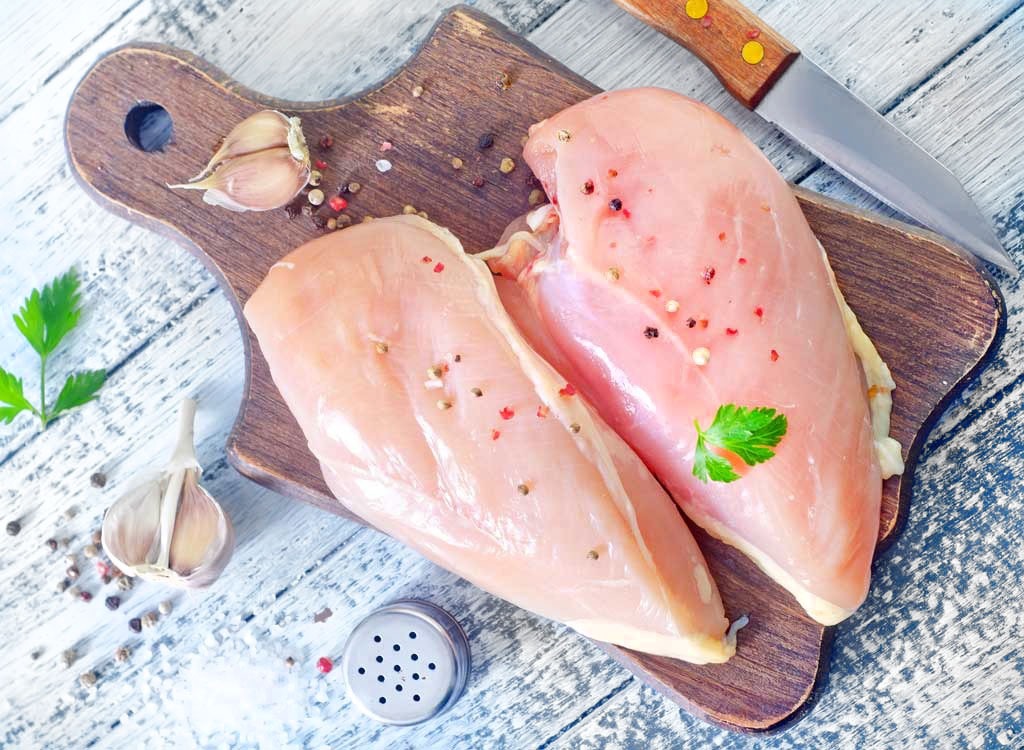 Chicken is one of the best lean muscle building proteins out there but on it's own it has a pretty bland flavor. But, there's no reason it needs to taste boring! Sprinkle chicken breasts with salt and pepper before brushing on a honey mustard dressing, then grill or bake until cooked fully. If you're not making the dressing from scratch, choose a brand like Annie's Naturals Lite Honey Mustard Vinaigrette that has only 3 grams of sugar per serving. Bonus, mustard is not just rich in flavor, it's also a rich source of metabolism-boosting vitamins that can help detoxify the body!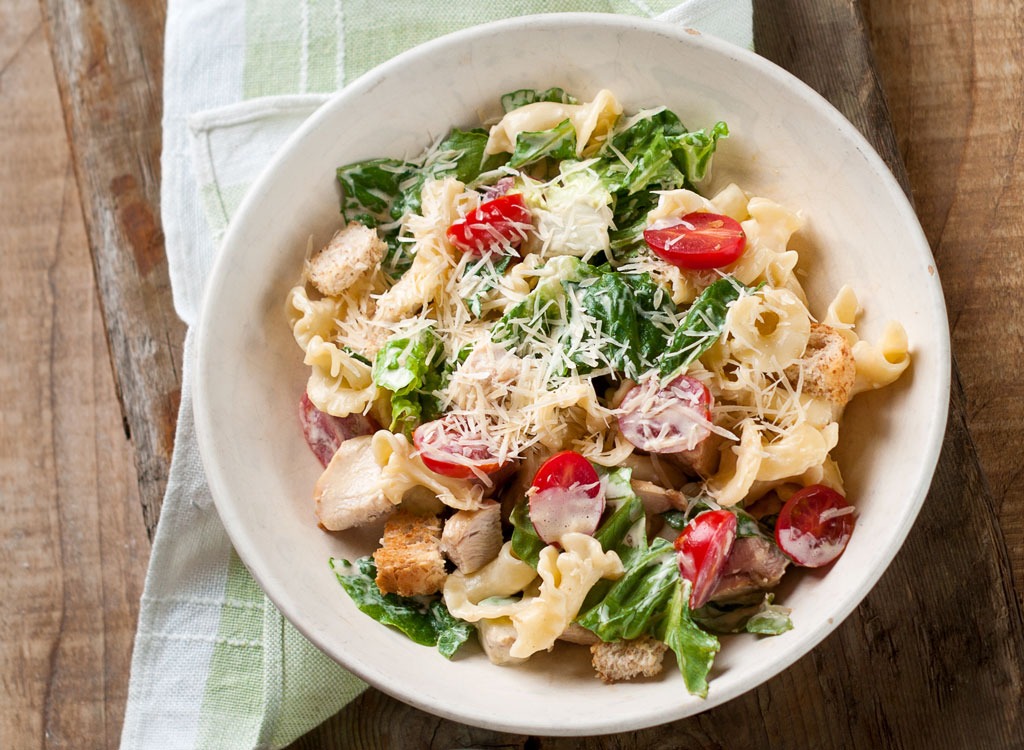 Go with a Greek yogurt based dressing to mix into your cold pasta plate! Ever since the rise in popularity, many brands are even making their classic dressings with Greek yogurt as a substitute, and we're definitely not mad about it! This thick creamy stuff is beaming with protein and low in sugar. To make the dish bold in nutrients use a whole grain pasta and add in small chopped veggies like onion, broccoli, tomato and olives! For other healthy body hacks, read on the these 44 Ways to Lose 4 Inches of Body Fat.
TO LIVEN UP GRAINS AND LEGUMES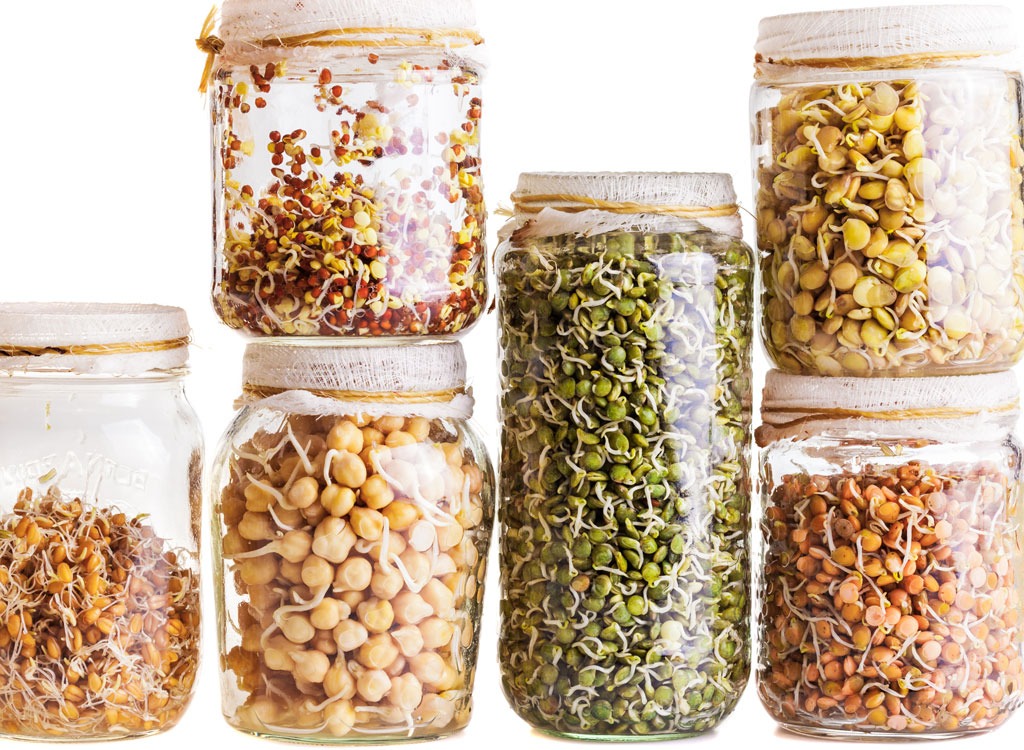 Healthy grains like quinoa and farro or legumes like lentils and mung beans are vibrant in health-beneficial properties but often lack any substaintial flavors that make your tastebuds water. So what easier way to fix that? Dress them up with a salad dressing! Go with anything from a raspberry vinaigrette to a creamy roasted red pepper vinaigrette.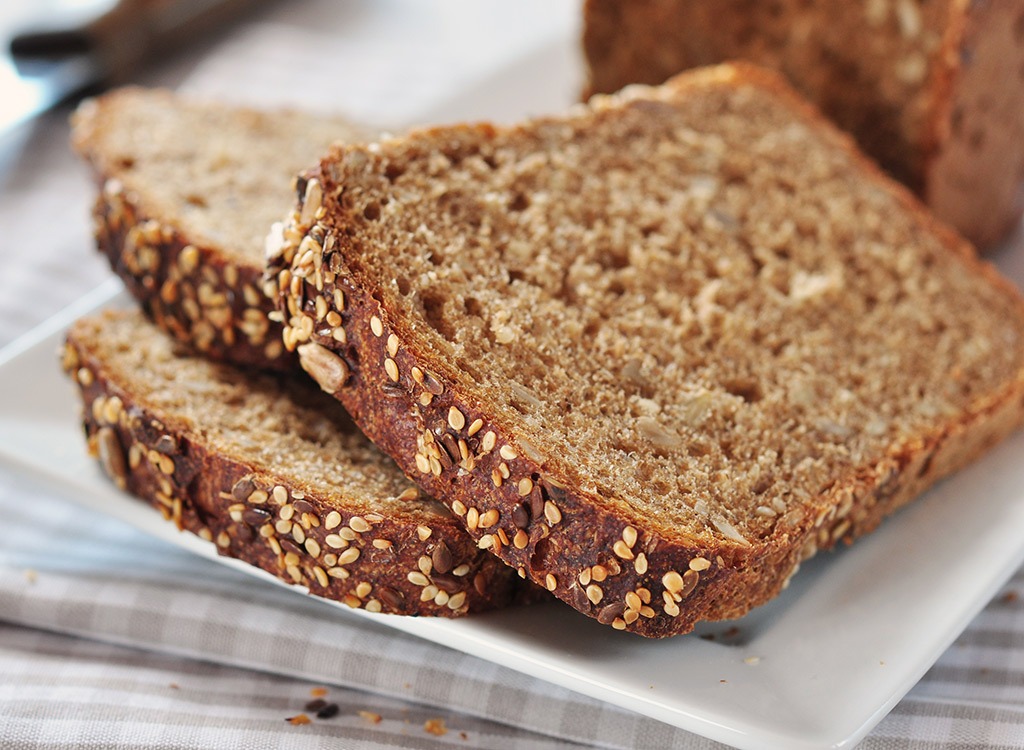 Fake out your guests with a fancy dish made in minutes! Mix salad dressing with hummus to thicken it up and spread it over a piece of whole wheat or sprouted toast. Then, add roasted veggies or some protein to have an open face sammie. Go even further by drizzling balsamic salad dressing over the top! For more sure-fire ways to lose your belly, don't miss these 50 Best Ever Weight-Loss Secrets From Skinny People.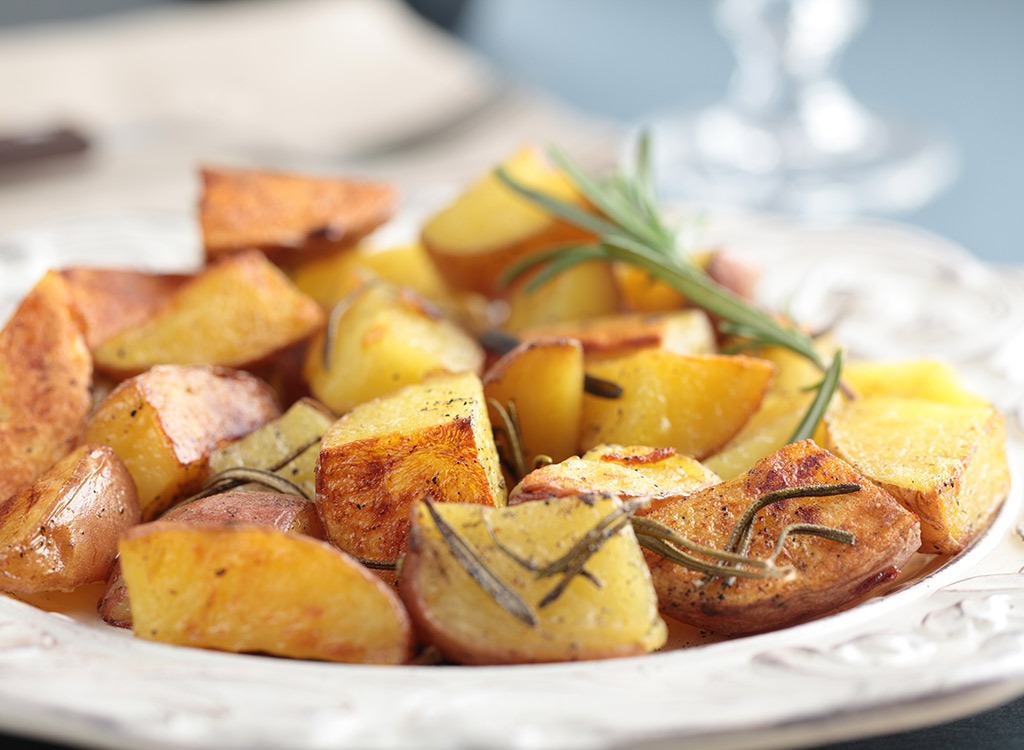 Lighten up a potato salad by using a vinegar based salad dressing version instead of any heavy mayonnaise. Chop up potatoes and roast them instead of boiling them until they're tender and slightly crispy (roasting potatoes gives extra flavor and more texture). Separately combine equal parts olive oil and red wine vinegar with lemon juice, green onions and spices. Toss the cooked potatoes in the dressing and relish in a potato salad that won't leave you feeling bloated in discomfort!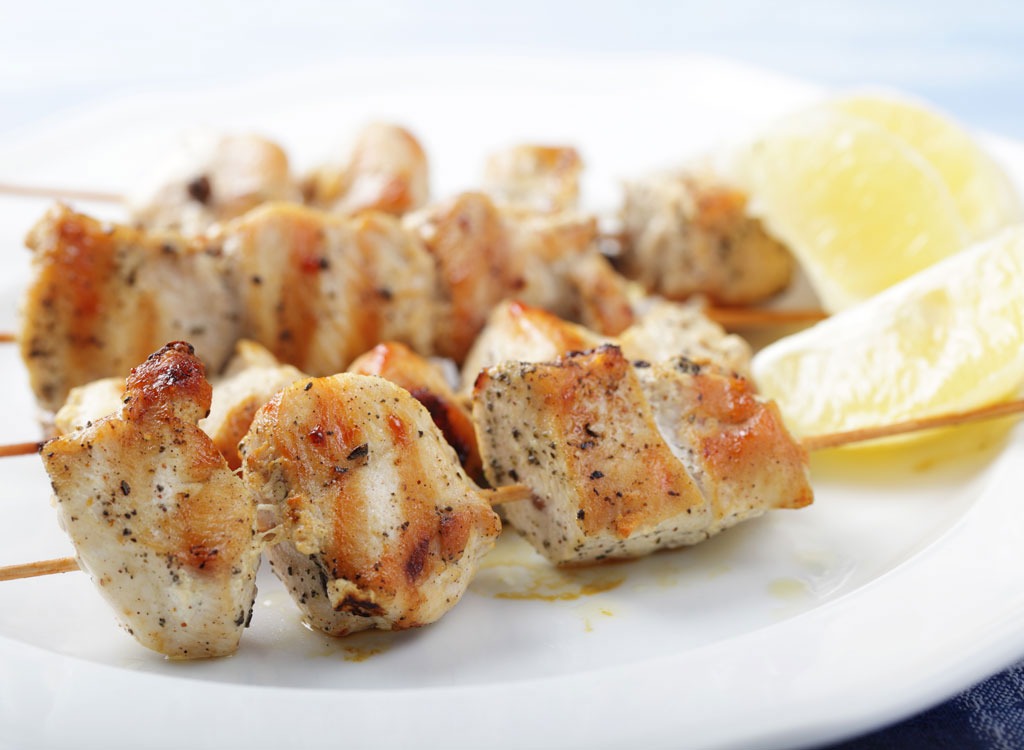 Skip the BBQ sauce! Before throwing your skewers on the grill, lather on a light sweet dressing like raspberry vinaigrette that will send your tastebuds for a ride! Instead of just oil or a heavy barbeque sauce, a light dressing can add some big bold flavors that taste just right with the grill char without adding to your waistline. Go with peppers, onions, chicken thighs and even throw in a fruit like pineapple or mango that will go along with the sweetness of a dressing.
SLATHERED ON SLOW COOKED MEATS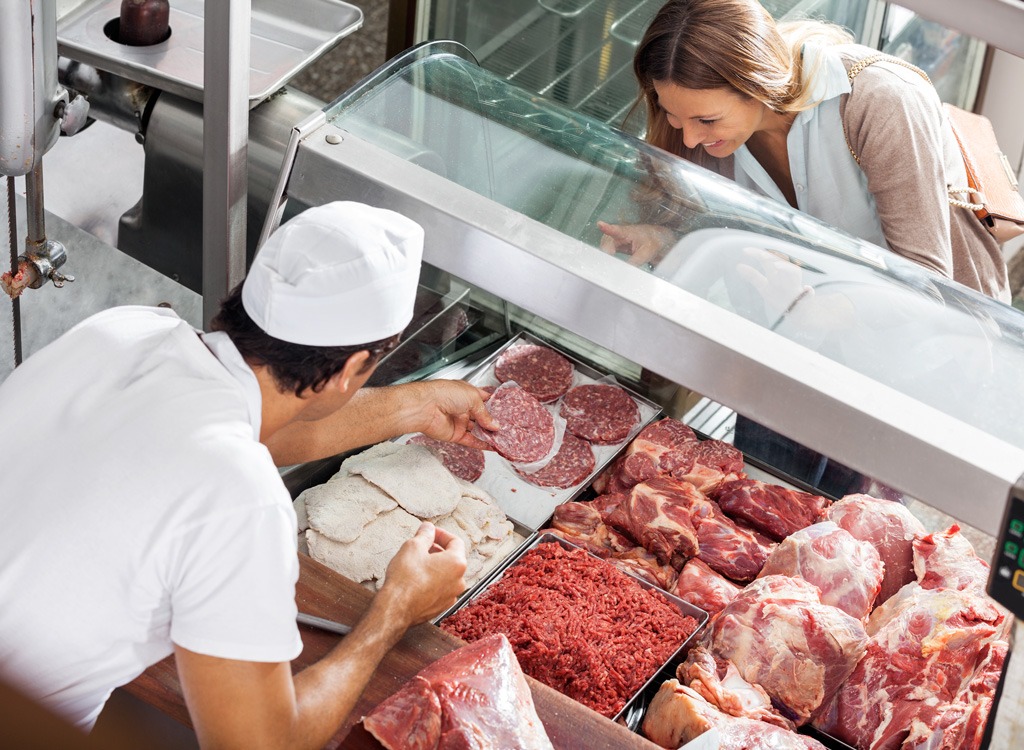 If you're looking for a dinner shortcut, this is it! In the morning before leaving for the day just cover meat in a dressing and put it in a crockpot with vegetables. It will absorb all of the flavor while it slow cooks and you can come home to an amazing meal that took just a few simple steps and no hovering over a hot stove. Want more slimming crockpot recipes? Read up on these 35 Healthy Crockpot Recipes!
TOSSED WITH VEGGIES BEFORE ROASTING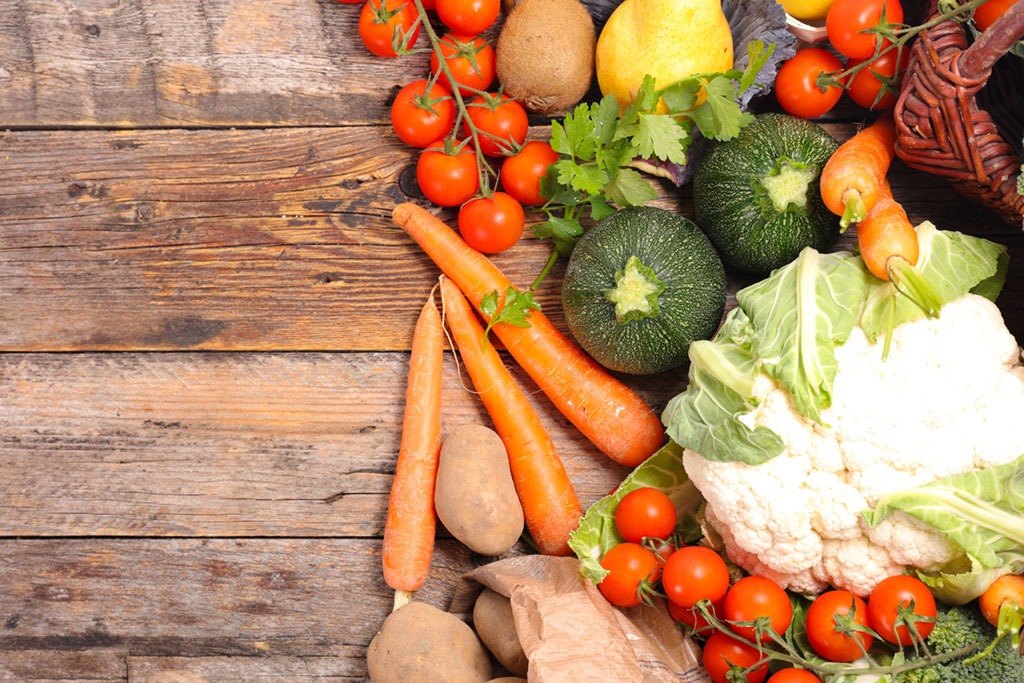 Here's a spin on the average roasted vegetables! Coat vegetables in a dressing before putting them in the oven to roast so they can caramelize. Use mushrooms, onions, carrots and zucchini with an Italian dressing for a side dish worthy of diving into! And don't stop there—melt even more fat using these 50 Best Weight Loss Tips—Ever
We know, burgers may not be the go-to meal on a diet, but you really haven't lived until you've tried adding a creamy salad dressing spread to your burger! Just imagine it- your juicey burger with gooey cheese, crunchy lettuce and tomato, between two fluffy buns spread with a creamy salad dressing. It's a bite made in culinary heaven! Can you say "cheat meal"?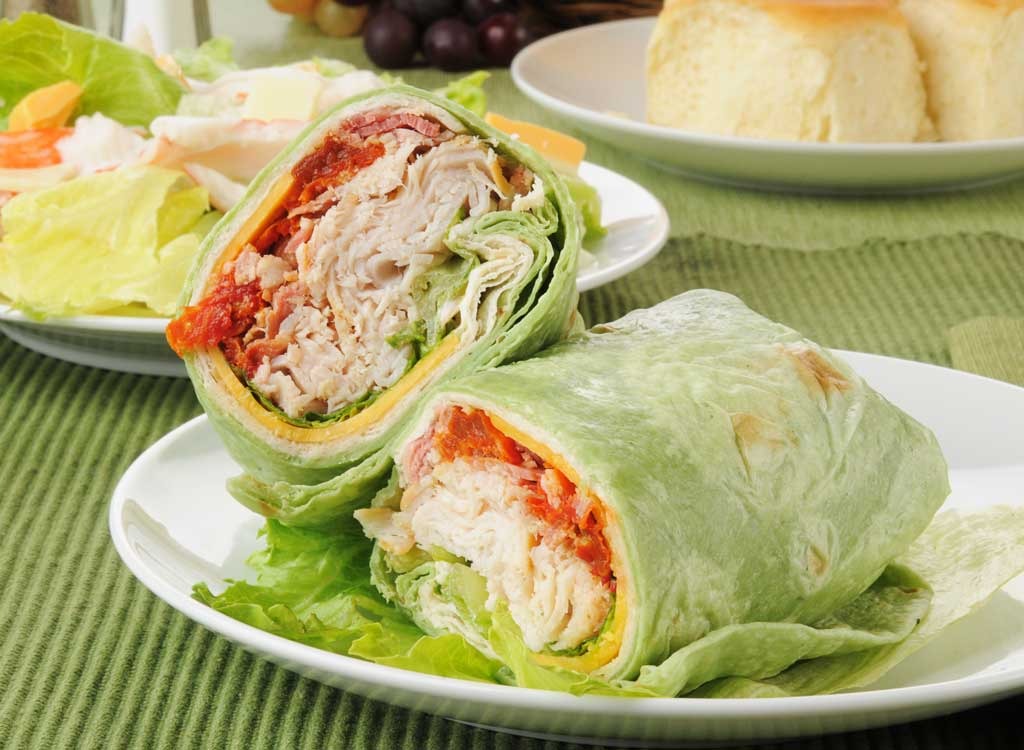 Make a basic lunch epic with the addition of salad dressing! Anything from caesar to ranch to honey balsamic can be used to spice up a lunchtime wrap. And here's a tip for packing it: pack everything separately and roll it up when it's time to eat, that way you're avoiding any sogginess and pack it with one of these 50 Snacks With 50 Calories or Less to keep you satisfied all day.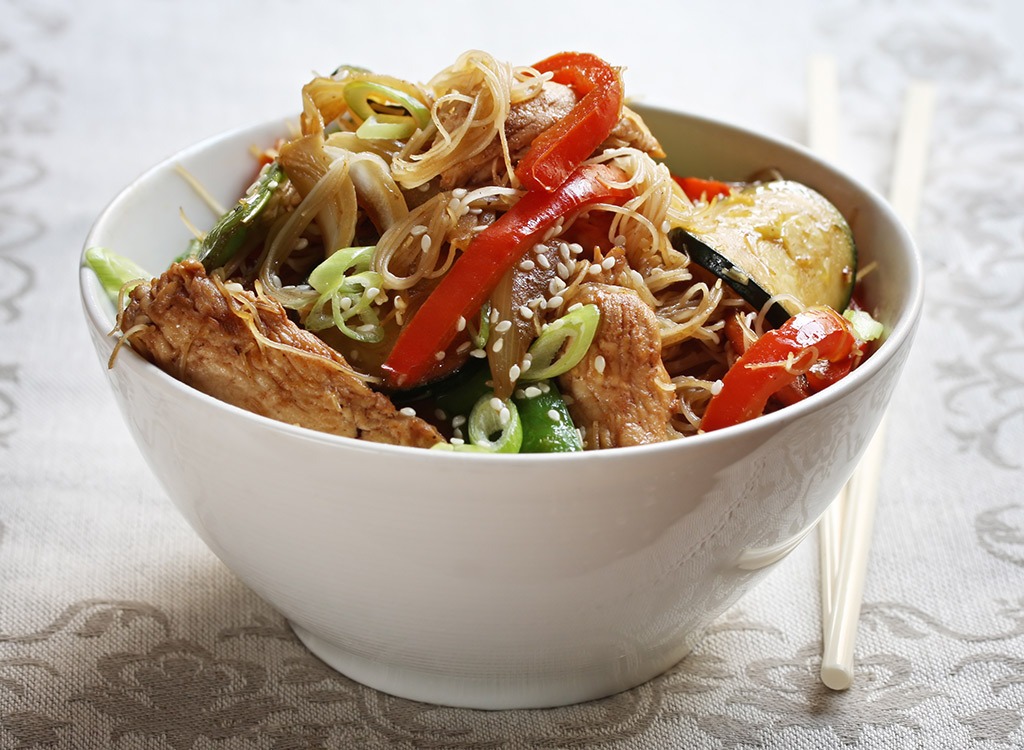 Do a take out fake out by making a deliciously simple stir fry dish that can be made any night of the week. This popular Chinese take out meal takes only a few ingredients and little work. In a pan or wok with oil, add sliced chicken and bell peppers with broccoli, mushroom, ginger and an Asian dressing. Look for dressings that are low in sodium and an ingredient list you can pronounce! And for more tasty ways to make chicken be sure to check out 35 Best-Ever Chicken Recipes for Weight Loss!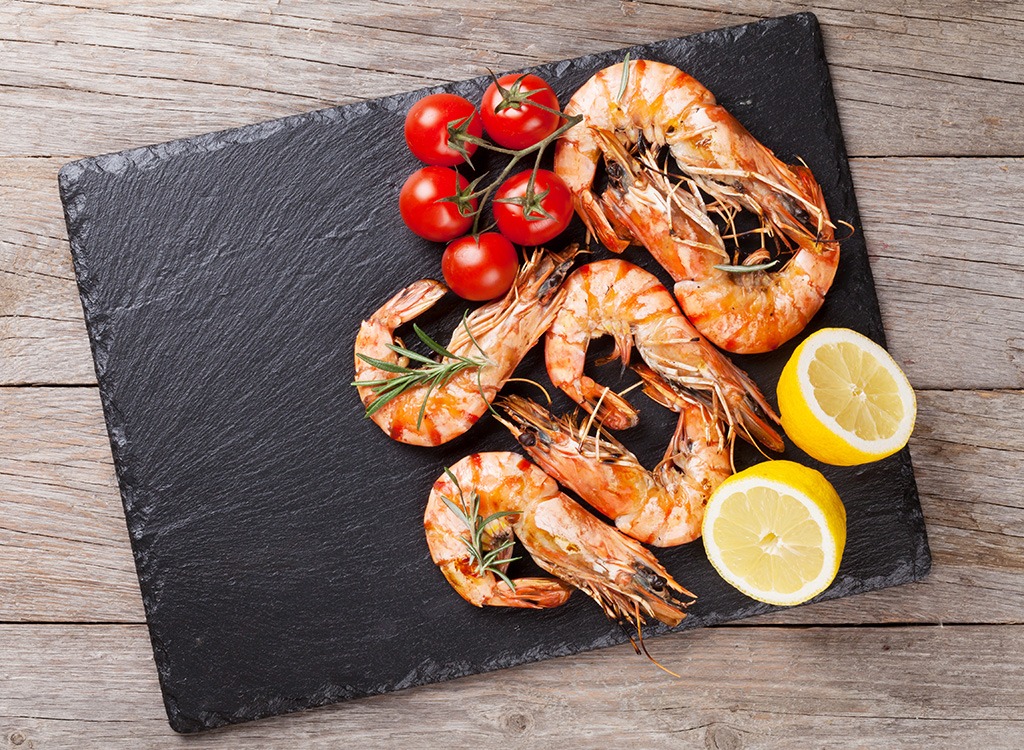 Add a kick of flavor to shrimp by coating it in a honey lime dressing. Whether it's for grilling, baking or searing your shrimp, this type of dressing will bring some big taste to a simple dish. And while we're talking dressing, check out 12 Tips to Make Healthy Salad Dressings!6254a4d1642c605c54bf1cab17d50f1e
Deconstruct your salad and skip the leafy greens you know you're only having because you think you have to. Enjoy your favorite crunchy veggies by dipping them in dressing instead! Snacking tip: make healthy chips by baking thin sliced vegetables and use them to for dipping!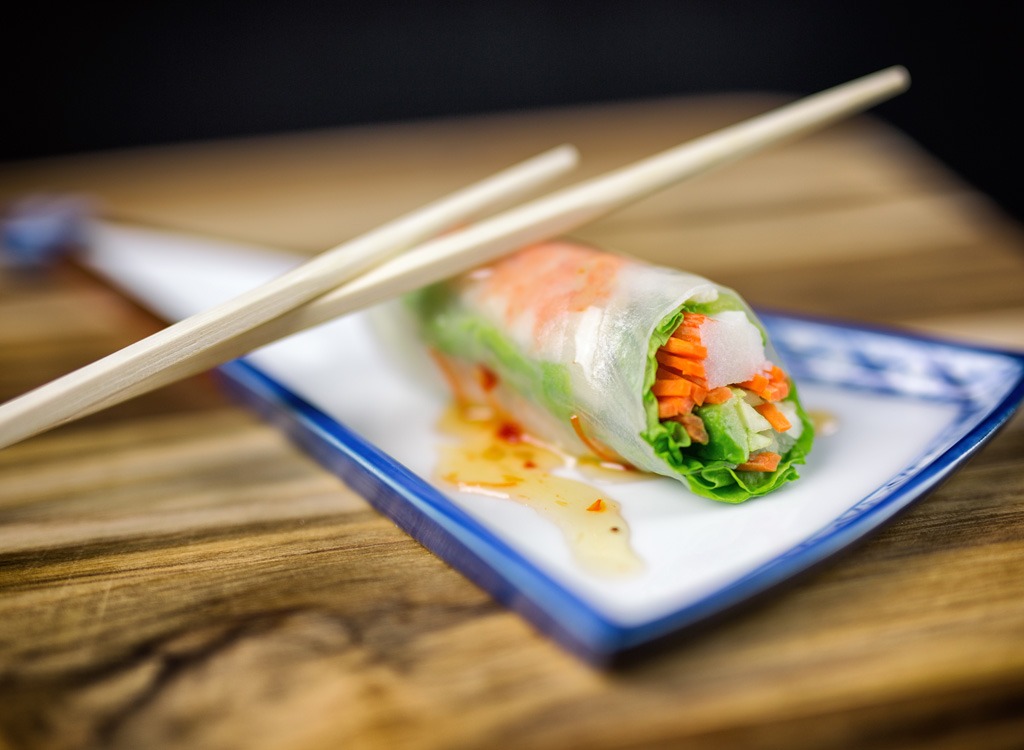 Spring rolls are a lighter way to enjoy the flavors of Asia without all the sodium that can still reap max flavor by adding a nutty salad dressing. You can wrap your rice paper around anything from fresh vegetables to grilled chicken to rice and shrimp. Before rolling it up, add a spoonful of a Thai, peanut or sesame dressing!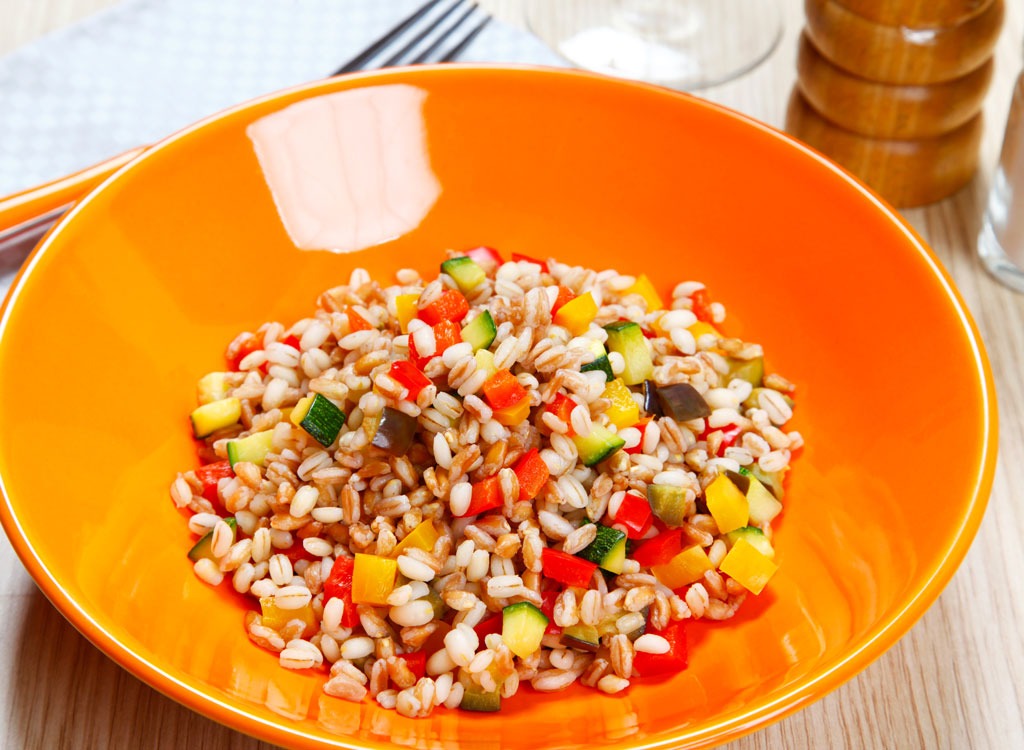 You obviously just paid the extra $1 for guac in your burrito bowl, but why not add even more avocado goodness to mix with a dressing? Top your rice, beans, chicken and salsa with a creamy avocado dressing. Just combine ½ an avocado, a tablespoon of Greek yogurt, the juice of a lime, 1 tablespoon of olive oil, cilantro, garlic and salt together to make a dressing that sure to add some major flavor to your bowl. And lose weight every lunch break with our new essential guide: Every Order at Chopitle—Ranked!
If you're not dipping, dunking or drizzling your pizza in ranch, you're doing it wrong. The crispy, saltiness of the pizza and cool, creamy, tanginess of ranch (que mouthwatering) pair so well together that once you try it you'll never be able to look at pizza on it's own the same way again! Make sure you're sticking to a thin crust pizza and light ranch dressing to avoid those unwanted love handles!