Six Flags Dining Pass: Here's How to Save Major Money at the Theme Park
Don't go broke eating lunch at America's favorite theme park.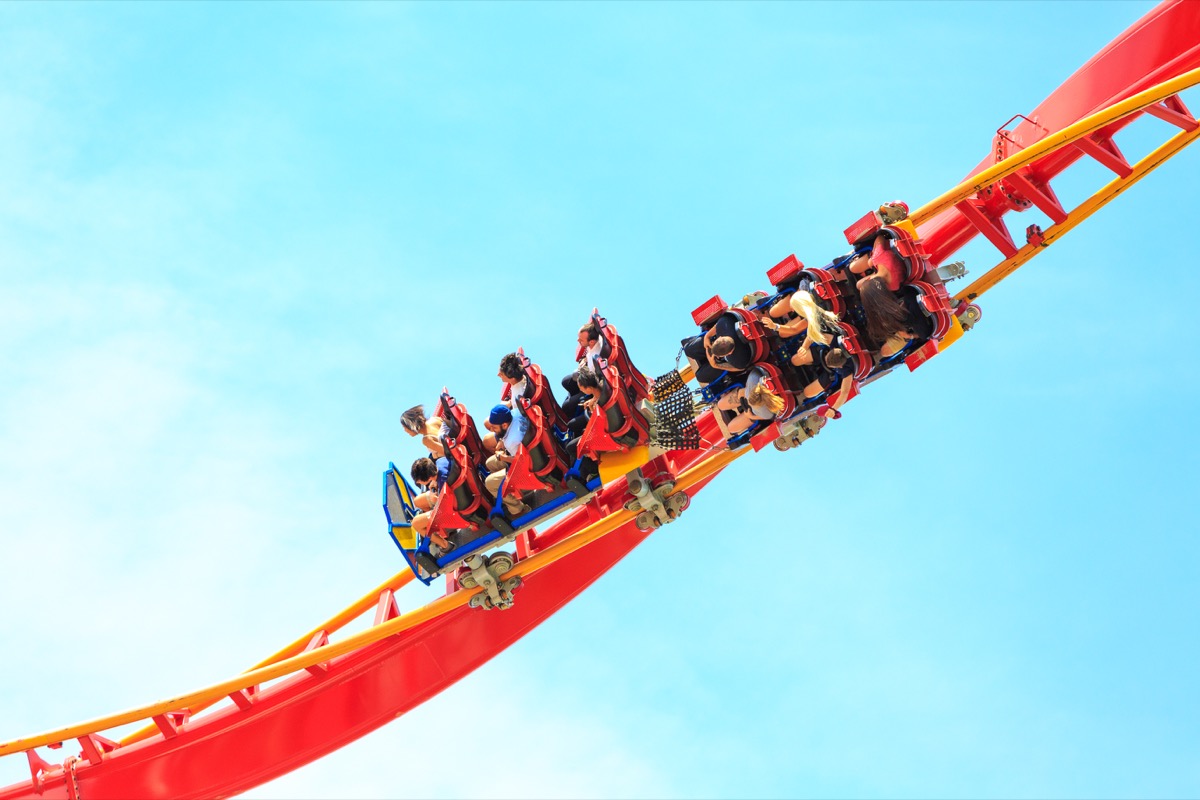 Ask any fan of Six Flags, and they'll tell you two things: "You just have to go, it's such a blast!" and "Bring cash." Because, no matter how fun or popular Six Flags becomes, one thing will always be the same: Eating in the park ain't cheap. Well, unless you shell out for the Six Flags dining pass.
Yes, even Six Flags itself admits that eating in the park is "not always inexpensive." Though prices aren't universal—loaded nachos may cost a few bucks more at, say, Magic Mountain than they do at Frontier City—the standard barometer is that, on the whole, they're on par with prices for movie theater food. (And we all know how egregiously priced a medium popcorn at AMC can be.) What's more, Six Flags doesn't publish specific dollar amounts on their websites, but the company is sure to note that food prices are "subject to change without notice."6254a4d1642c605c54bf1cab17d50f1e
Take all that into consideration, and a one-and-done ticket starts to seem pretty appealing. But, given that the price point for such a thing is higher than actual tickets to the park, you have to ask yourself one question: Is the Six Flags dining pass worth it?
What does the Six Flags dining pass include?
What you get with the Six Flags dining pass depends on what package you're willing to splurge on, because there are three different tiers: basic, deluxe, and premium.
The basic Six Flags dining pass gets you a free lunch and a free snack at the park you buy the pass for.
The deluxe Six Flags dining pass scores you a free lunch, a free snack, and a free dinner.
The premium Six Flags dining pass is—and this won't surprise you—the best of the bunch. In addition to all the perks you get with the basic and deluxe passes, you can use the premium one at any Six Flags park. Oh, and you get a snazzy reusable water bottle, too—which scores you free drink refills for the entire season.
Still, a few perks are the same across the three tiers. All three work for the remainder of the 2019 season and the entirety of the 2020 one. All three cover the same meal time frames: lunch (11:00 a.m. to 3:00 p.m.) and dinner (4:00 p.m. to whenever that particular park closes for the day). And all three score you the same food: standard park fare like turkey legs, falafel gyros, pizza slices, French fries, cheeseburgers, and the like.
For those who are curious about specific offerings, here's the menu for Six Flags Great Adventure, the insanely popular location in Jackson, New Jersey. Each park has its own cuisine, but take it from us: You won't find many differences between the locations. After all, a chicken strip is a chicken strip is a chicken strip.
How much does a Six Flags dining pass cost?
Prices for the Six Flags dining pass vary from park to park, but they're all relatively in the same price range. Currently, passes start as low as $39.99 and go up to as much as $99.99. It should also be noted that, at the moment, they're on sale and heavily discounted. At full-price, they can run you $200—or more! (We'll update this page if and when pricing changes.) For consistency's sake, here are the price points for the Six Flags Great Adventure dining pass.
The basic dining pass costs $54.99.
The deluxe one costs $89.99.
The premium one—which scores you free meals at all Six Flags parks—is $99.99.
If you want to know how much the pass will cost you at your park of choice, the Six Flags national site has a comprehensive, park-by-park roundup.
So, is the Six Flags dining pass worth it?
If you frequent the parks frequently, in the long run, they could all save you money as a repeat park-goer. However, different amounts of money mean different things to different people, so $54.99 could be pocket change to one person and a steep expense to another. (That's to say nothing of the $100 splurge required for the premium dining pass alone.) But if you're going to purchase a dining pass, the premium option will get you the best bang for your buck, especially if you're someone who travels around to the various parks or spends all day in the parks to the point that you'd need multiple meals like lunch and dinner. Plus, even if you do get a free meal or two, you'll only be satisfied for the day—that free bottle will last a lifetime.