Dunkin' Drops New Plant-Based Breakfast Sandwich in Partnership with Snoop Dogg
This sweet and salty snack is available this week only.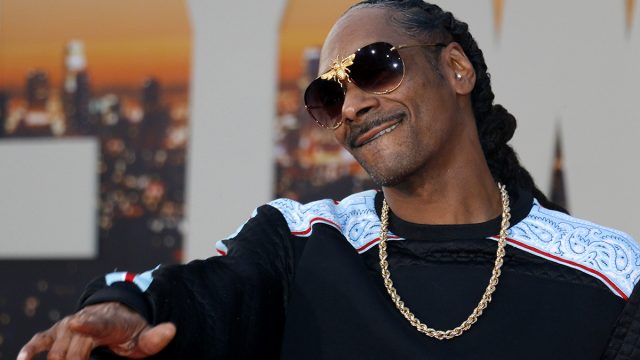 Snoop Dogg is droppin' a breakfast sandwich at Dunkin' like it's hot, and we've got the scoop on Snoop.
Snoop Dogg, an ambassador for and investor in Beyond Meat, is kicking off the new decade with a limited-time-only menu hack: the Beyond D-O-Double G Sandwich. You may recall that Dunkin' added the Beyond Meat Sausage Sandwich to its menu nationwide in November—and now, for this week only, you can get Snoop Dogg's very own remix of the sandwich. The Beyond D-O-Double G Sandwich will be available at Dunkin' stores across the United States from Monday, January 13, to Sunday, January 19.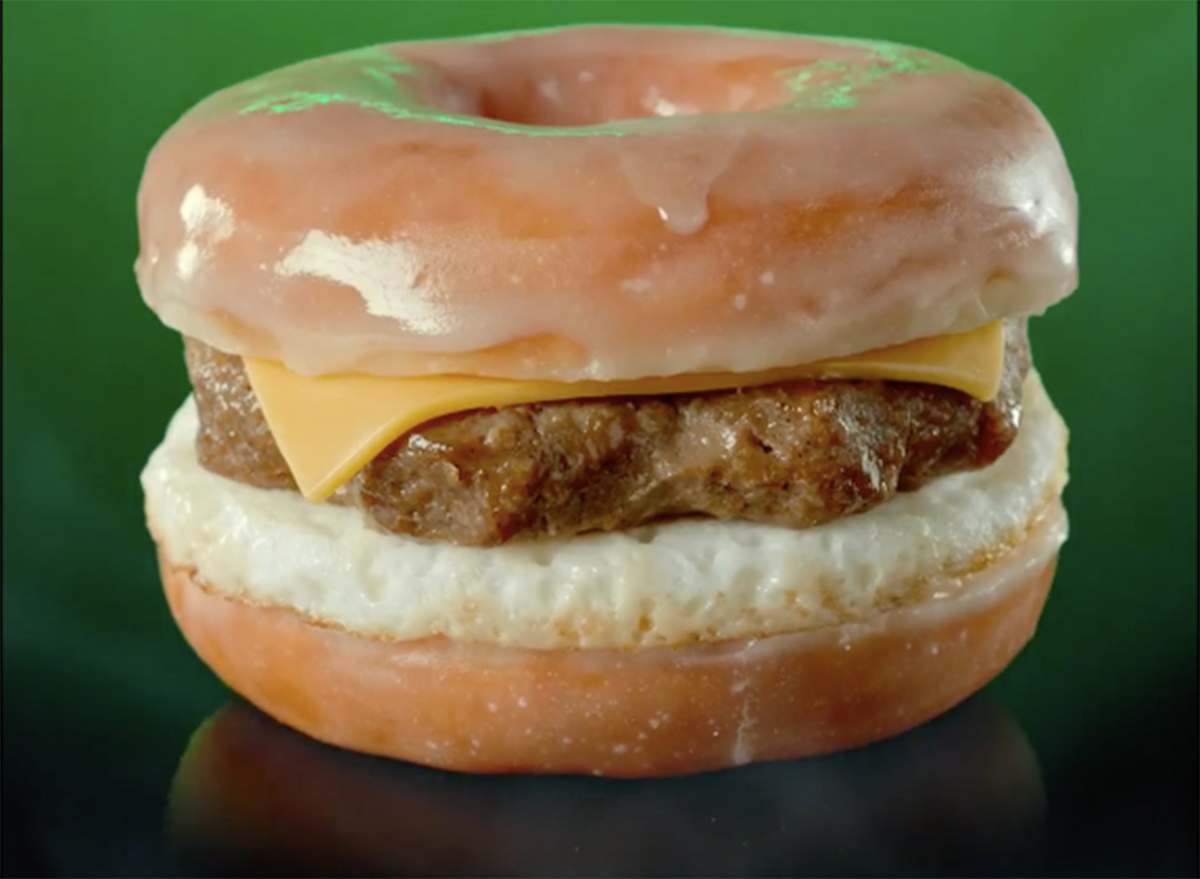 So, what exactly does the cleverly named Beyond D-O-Double G Sandwich look like? The sandwich includes a Beyond Breakfast Sausage patty layered with cheese and egg, all in between a sliced glazed donut. The rapper says Dunkin's glazed donuts are his favorite, so he wanted to find a way to combine his love for pillowy sweets with his passion for plant-based "meats."
RELATED: The Best & Worst Menu Items at Dunkin' Donuts
What's more, there's a tie-in line of merchandise to go with the launch. The Beyond Collection of exclusive apparel from Dunkin' and Snoop will be available later this month. The line will include a green tracksuit embellished with the phrase "Glazzzed for Days" on the back and the word "Glazzzzy" printed down the leg. Other items include a bomber jacket, t-shirts, and a beanie.
And after the sandwich's weeklong run is over, the fun will continue with Dunks' Beyond Bash. On Friday, January 24 and Saturday, January 25, Dunkin' will be offering free samples of the original Beyond Sausage Sandwich during peak breakfast hours from 8:00 a.m. to 10:00 a.m.
Cheyenne Buckingham is the news editor of <Eat This, Not That!, specializing in food and drink coverage, and breaking down the science behind the latest health studies and information.
Read more