17 Changes Starbucks Made This Year
There's a reason your latte now tastes less sweet.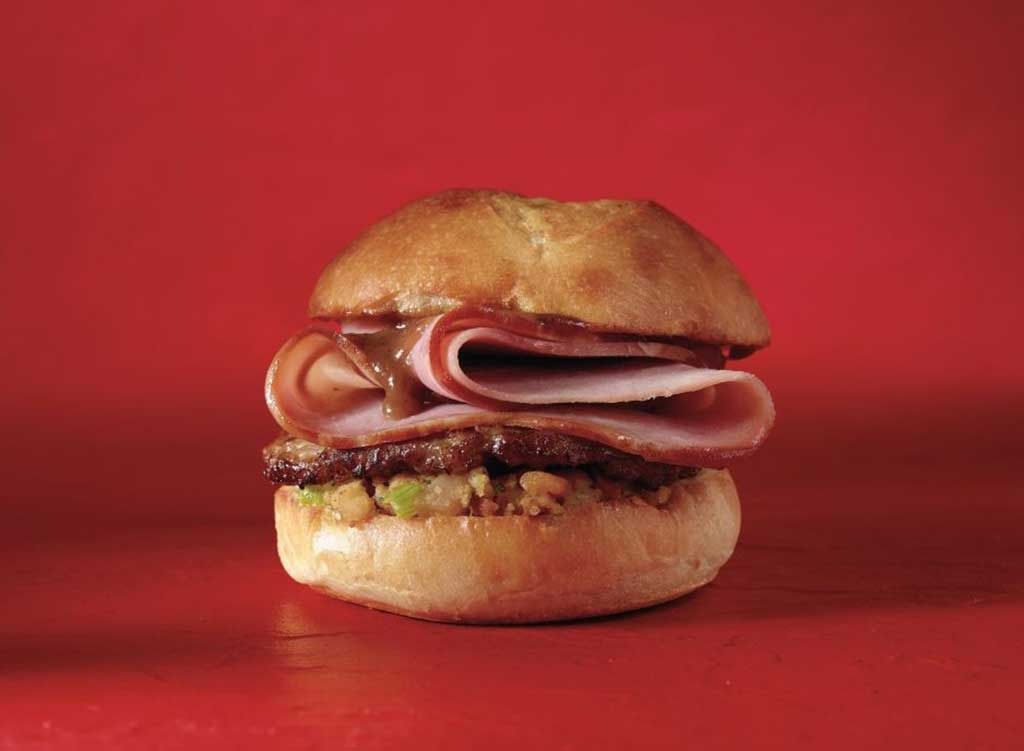 When you think of Starbucks, you probably think of decadent, syrup-filled, whipped cream topped Frappuccinos and lattes. But things are also changing (a bit…). In addition to the sugar bombs, there are now items you can order that won't make you feel like your waist expanded by an inch. Plus, aside from a list of holiday beverages that are 160 calories or less (compared to their drinks with at least 400!), you can ask your barista to add fresh fruit to almost any beverage, even if this isn't on the menu. And from almond milk to smaller cups, there are more ways you can cut down on calories, fat, and sugar. Not everything on this list is about directly affecting your weight, but if you're a Starbucks loyalist, you'll be interested in all of the following changes that the Bux made in 2016. Check 'em out and then make sure you steer clear of the most shocking drink on our exclusive report about the 14 Starbucks Holiday Drinks with Tons of Sugar.
Almond Milk Is Now Available Nationwide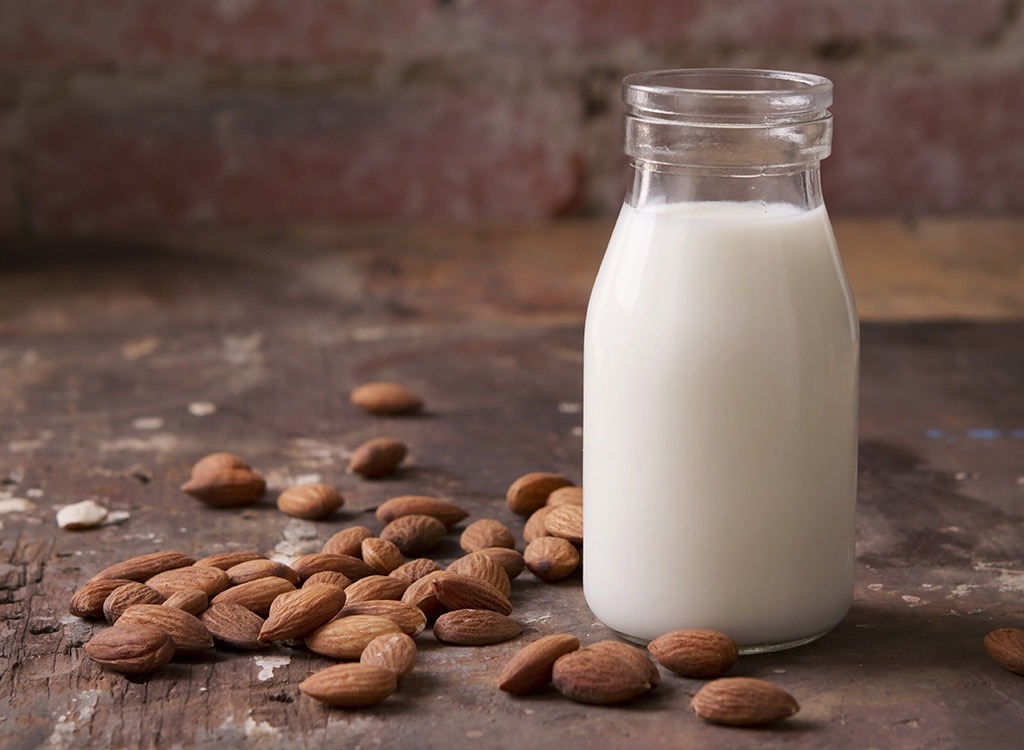 Almond milk was a win for customers this year, many of whom had been begging for another non-dairy option to customize their Bux beverages for years. The brand launched a proprietary version of the non-dairy staple called "almondmilk," and it's now offered alongside soymilk and coconutmilk. Their almondmilk recipe was created to complement hot-, iced- and Frappuccino-blended beverages and it has 3% almond, which is on par with most other big brands. It has 3 grams of sugar, however, which is actually lower than many other options on the market. Verdict? When possible, choose almondmilk over regular milk to cut down on sugar, fat, and calories. For other options like this, check out these Best and Worst Milks and Milk Alternatives.
Different Cups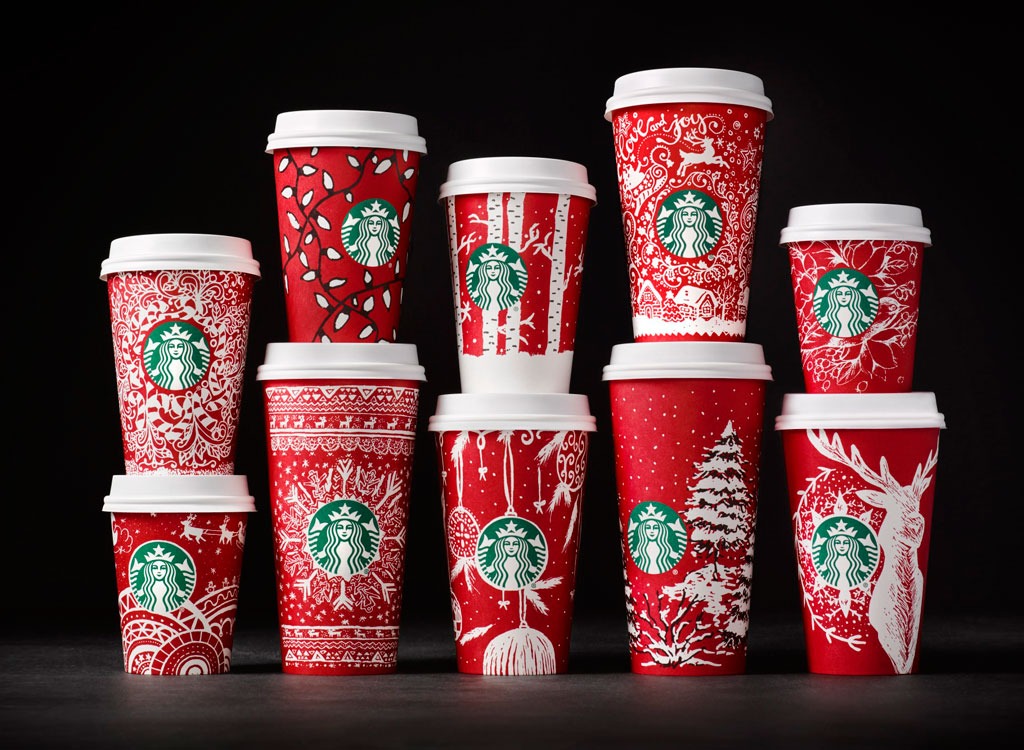 But no, we're not talking about their pretty holiday designs. Many of us still do the "small," "medium," and "large" when we order, but Starbucks has actually revamped their offering to now include five cup sizes. First up: Short. This new option is only available for hot beverages and contains 8 ounces. Tall (what you otherwise think of as small) is next and comes with 12 ounces. There there's Grande with 16 ounces followed by the Venti with 20 ounces and finally Trenta (only available for Shaken Iced Tea, Shaken Iced Tea Lemonade, Iced Coffee, Cold Brew, and Starbucks Refreshers), which comes with 30 fluid ounces of your chosen drink.
Promoting Small Business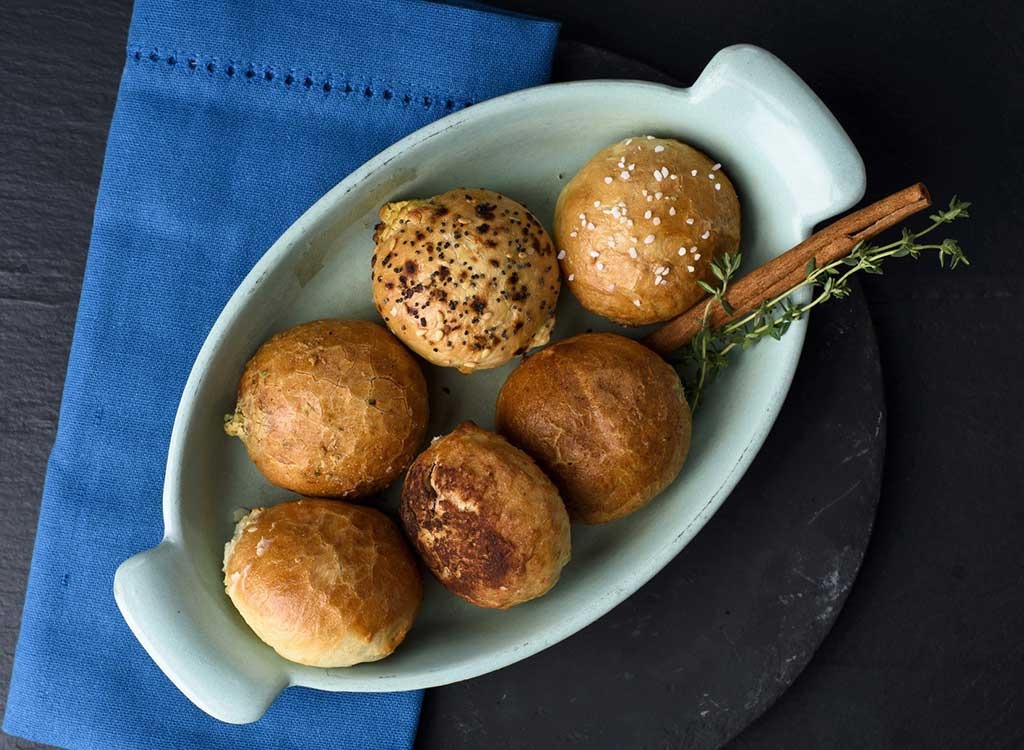 Starbucks has launched more than 15 small brands in select stores in the past year: Bantam Bagels (cream-cheese-stuffed bagel balls ), Hippeas (vegan, gluten-free chickpea puffs), and Meg Pies (tarts with a buttery crust, jam filling, and sweet frosting). In terms of the more well-known, nationwide offerings, check out our exclusive dive into Every Breakfast Item at Starbucks—Ranked!
New Packaged Treats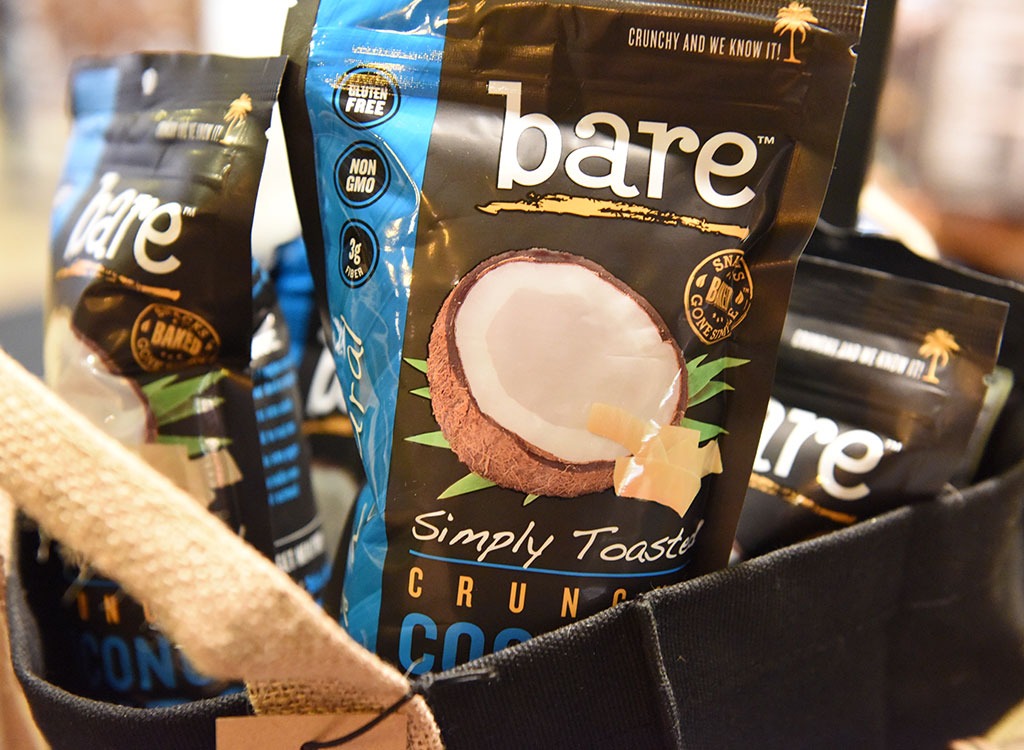 This holiday season sees the launch of a number of holiday treats for gifting (or indulging yourself), including a few gluten-free sweet treats. Standouts include Pop! Chocolate Salted Caramel Popcorn, Black Salt Dulce de Leche Bon Bons, Dipped Madeleines Multipack, and a decorate-your-own Starbucks Café that's complete with mini candy red cups, candies, paper drive-thru awnings and edible Starbucks logos. Remember: "Gluten-free" isn't code for "healthy." Always read nutrition labels since most packaged treats will be considered "cheat" foods by people following a healthy diet.
DON'T MISS: 35 Gluten-Free Questions—Answered in Five Words or Less!
New Sandwiches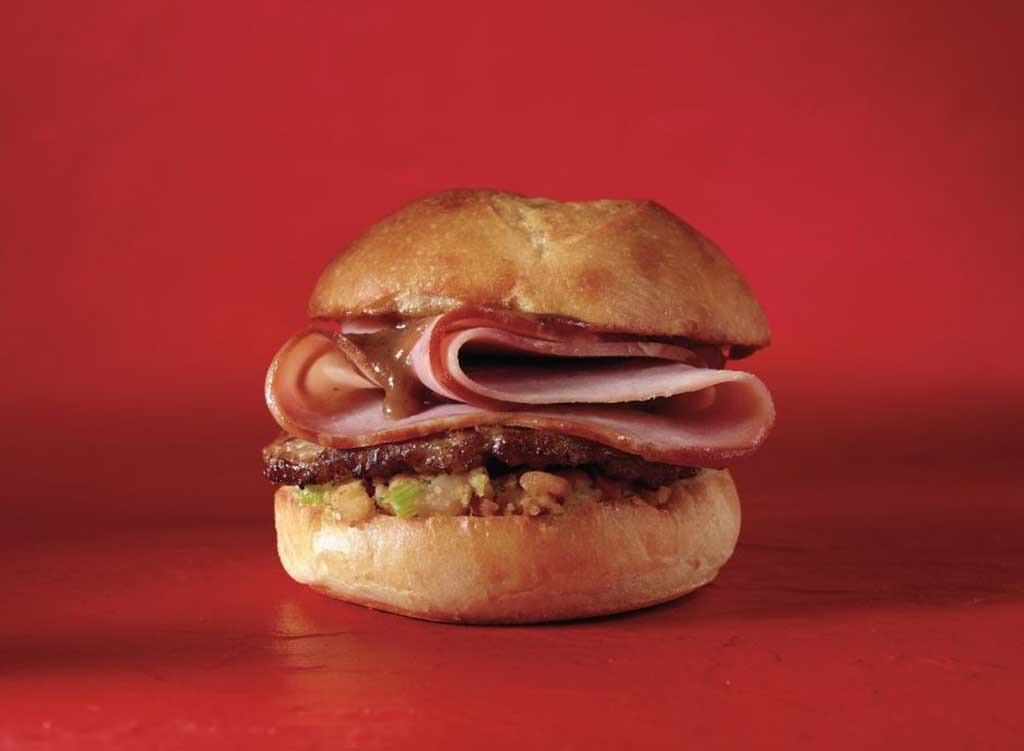 6254a4d1642c605c54bf1cab17d50f1e
You'll find a few new sandwiches in the pastry case in select markets during this holiday season. Examples include All the Trimmings Breakfast Sandwich that's made with maple-glazed holiday ham piled high atop an apple sausage patty, with apple-sage stuffing served on a buttery bun and the Carved Ham, Egg and Swiss Breakfast Sandwich made with maple-glazed ham, Swiss cheese, and egg on a croissant.
New Take On Classic Oatmeal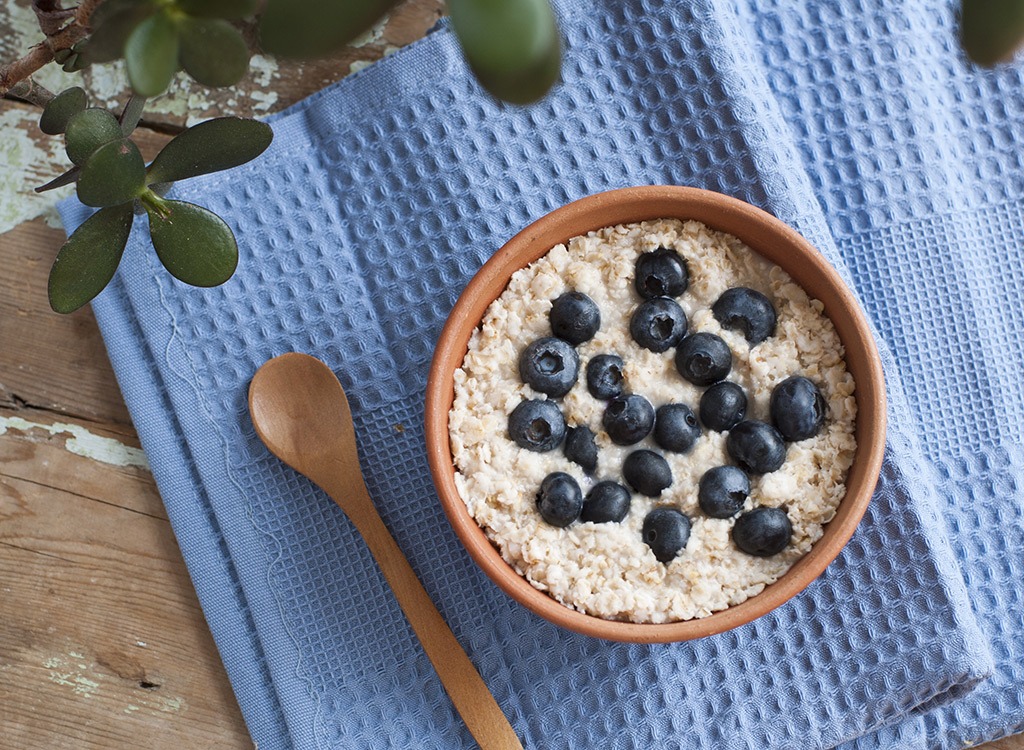 2016 saw Starbucks introduce a new take on some of their classic oatmeal offerings. For example, their Dark Chocolate and Caramelized Banana Oatmeal starts with traditional oatmeal and is topped with a slow kettle cooked banana compote and a mixture of single-origin Colombian dark chocolate, roasted almonds, and salted toffee. Although it sounds delish, we can't help but recommend making 2017 be the year you finally embrace overnight oats at home!
Pumpkin Spice Latte Launch Becomes an Event
To fight the increased competition among various chains offering their version of Pumpkin Spice Lattes, Starbucks made the launch of their drinks a big event this year by sending an email on September 1st to its rewards card members offering a link to a page where they could enter their phone number for the company to send them a pass to get the drink before its official September 6 release. This not only created hype but gave the drink more media attention than it might have otherwise garnered. Sadly, Pumpkin Spice Lattes are very, very high in sugar. Even if you opt for nonfat milk and no whipped cream, a Grande clocks in at 49 grams of sugar.
Pumpkin Spice Alternative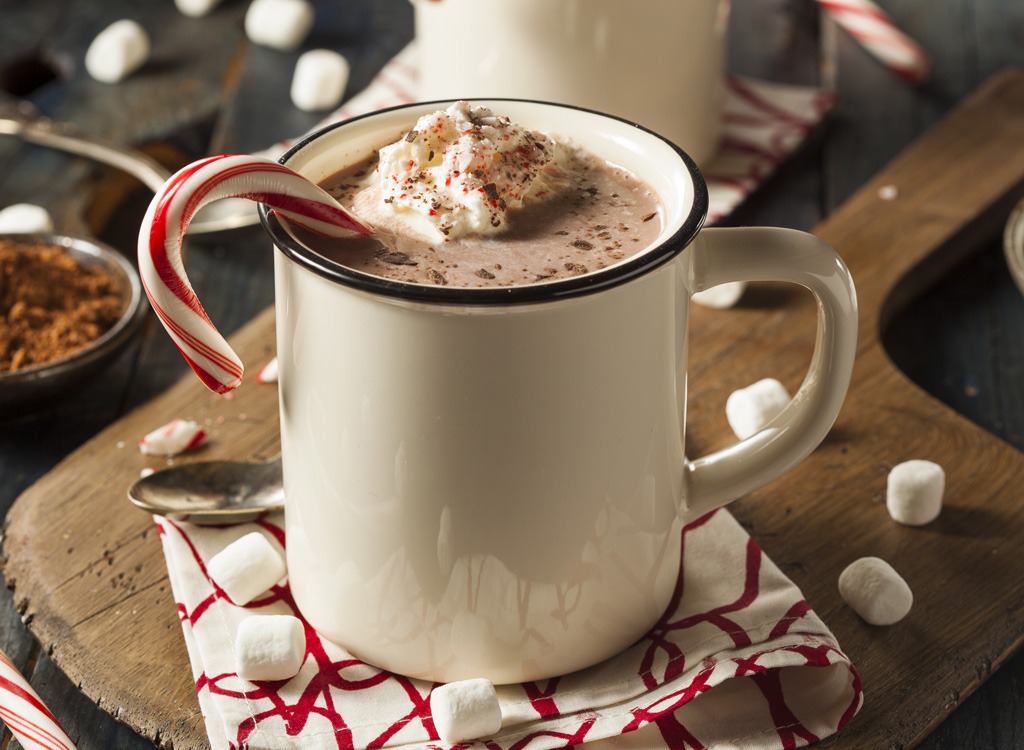 If your local store runs out of Pumpkin Spice supply, there are new alternatives! Starbucks has added a spicy Chile Mocha, which is made with cocoa powder infused with milk (versus syrup) and comes topped with a sprinkle of ancho and cayenne chile pepper, cinnamon, paprika, sugar and sea salt. You'll want to order this one with almond milk instead of regular milk and avoid the whipped cream to cut down on sugar. (And even then it's still high. A Grande with almond milk and no whipped cream has 26 grams of sugar.) Also new is the Snickerdoodle Hot Cocoa, which is made with steamed milk, white chocolate sauce, and cinnamon dolce syrup, topped with whipped cream and cinnamon sugar. A Grande with nonfat milk has 54 grams of sugar—so if you're going to opt for this option may we suggest leaving off the whipped cream? The total without the whipped cream is 51 grams, which still very far from a waist-friendly option. If a hot cocoa drink is what you're craving, we suggest you find out our #1 pick on our list of 19 of Your Favorite Hot Cocoas—Ranked!
Dress Code Upgrade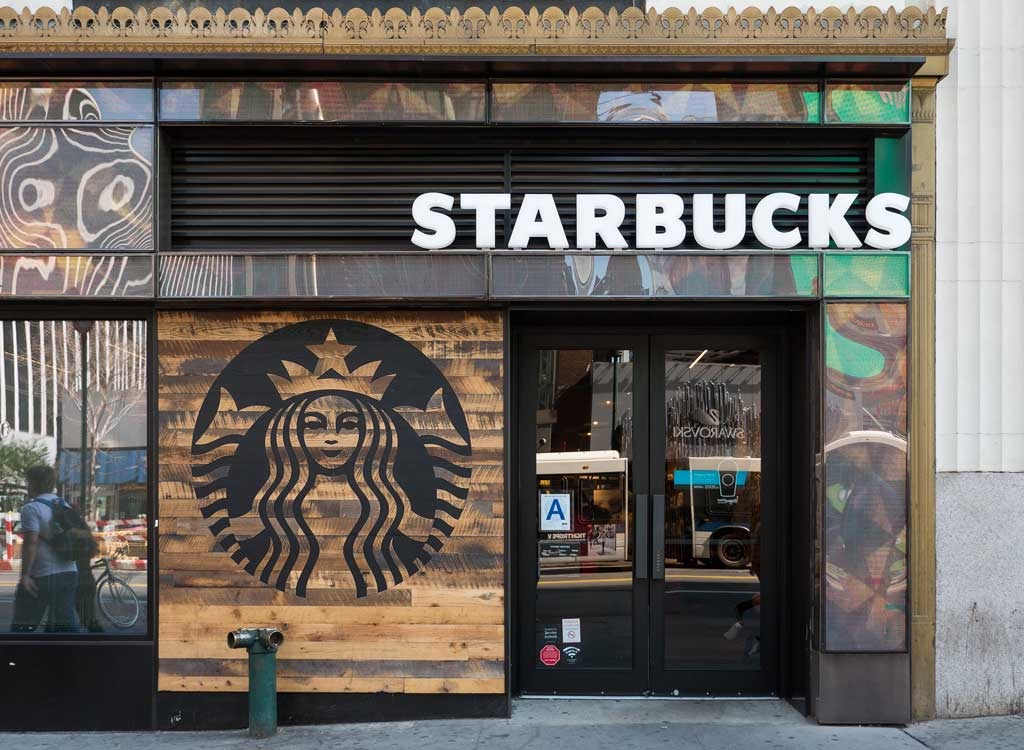 This year, you probably got a better taste of your baristas' personality. The green apron didn't go anywhere, but this year employees were able to express their personality to a heightened degree with an update in dress code guidelines. In addition to black, white, and khaki clothes, Starbucks employees can now wear navy, gray, and brown, as well as dark jeans. Dyed hair in unnatural colors like pink are also now allowed, as are fedoras, bowlers, and plain baseball caps (as long as they are in the approved color palette). Fun facts!
Change In Rewards Program
The rewards program changed but not necessarily for the better. Previously, perks were given for frequent visits; so, some customers would try to trick the system by purchasing multiple items but asking the cashier ring them up separately (to, in turn, get rewards faster)—which lead to longer lines at the register. The new rewards program gives customers free drinks depending on how much they spend.
Less Sugar In Holiday Drinks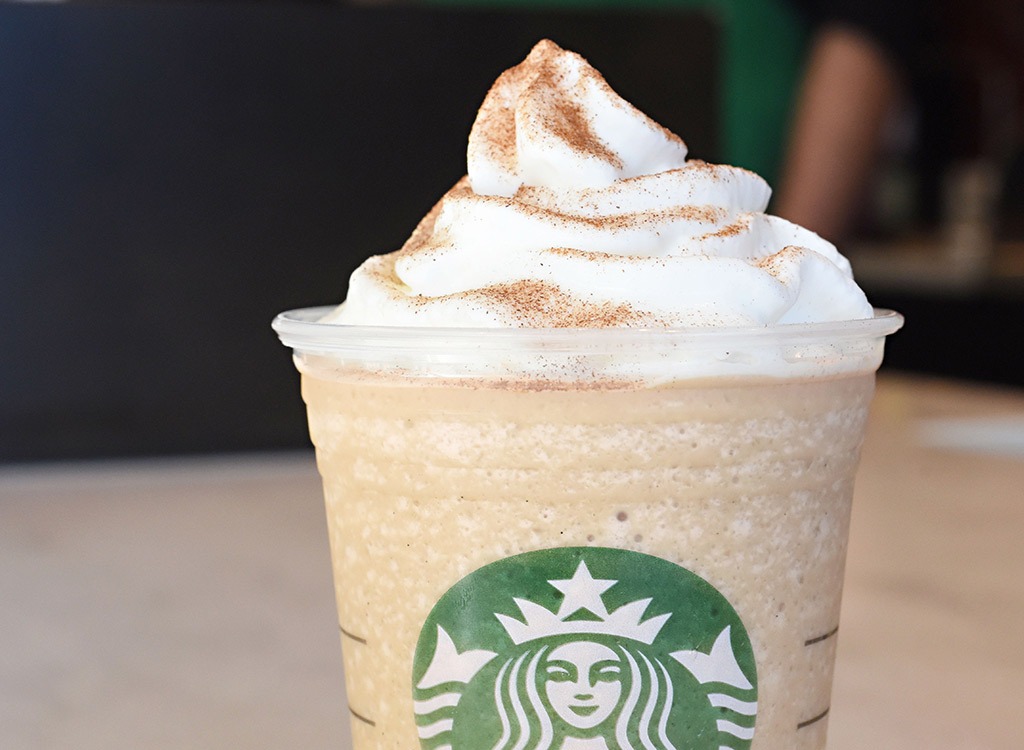 Starbucks' specialty drinks are notoriously loaded with sugar. But after complaints that their holiday drinks seemed especially sweet, the mega-chain vowed to cut their Christmas drinks' sugar content by up to 22 percent. Gingerbread Lattes now have 6 percent less sugar, Toffee Nut Lattes have 4 percent less and their Fudge Hot Chocolate have 22 percent less sugar. The Venti size has also been removed from some menu boards, and a shorter size for all hot drinks was, as previously mentioned, added. Some of the drinks are still crazy, though, like these 14 Starbucks Holiday Drinks with Tons of Sugar.
Foodshare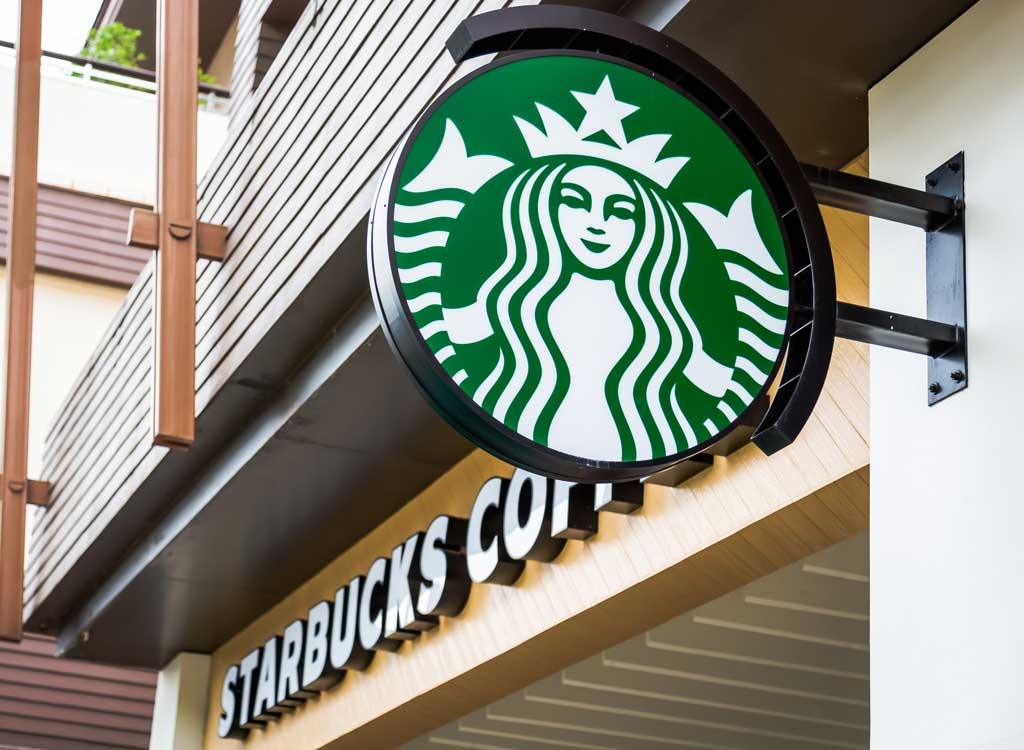 Starbucks rolled out a program called FoodShare that donated hundred of thousands of meals (in just the first few months) for the nearly 1 in 8 Americans who are hungry. In the first year alone, Starbucks FoodShare will be able to provide nearly 5 million meals to individuals and families in need of nourishing food.
Power Lunch
Power Lunch was introduced in March and allows customers to mix and match a lunch combo for just $8. The deal? Pick one item from each of the following options: A choice of a sandwich, salad or bistro box; a bag of chips, popcorn or pretzels ($1.75 or less); a banana, That's It Fruit Bar or Frappuccino Cookie Straw. Each lunch also includes a bottle of Ethos Water. They also built a FoodShare component into the program whereby, for a limited time, they donate a Power Lunch to a local food bank for every Power Lunch a customer buys. For more lunch ideas, check out these 25 Super-Healthy Desk Lunches Under 400 Calories.
New Protein Options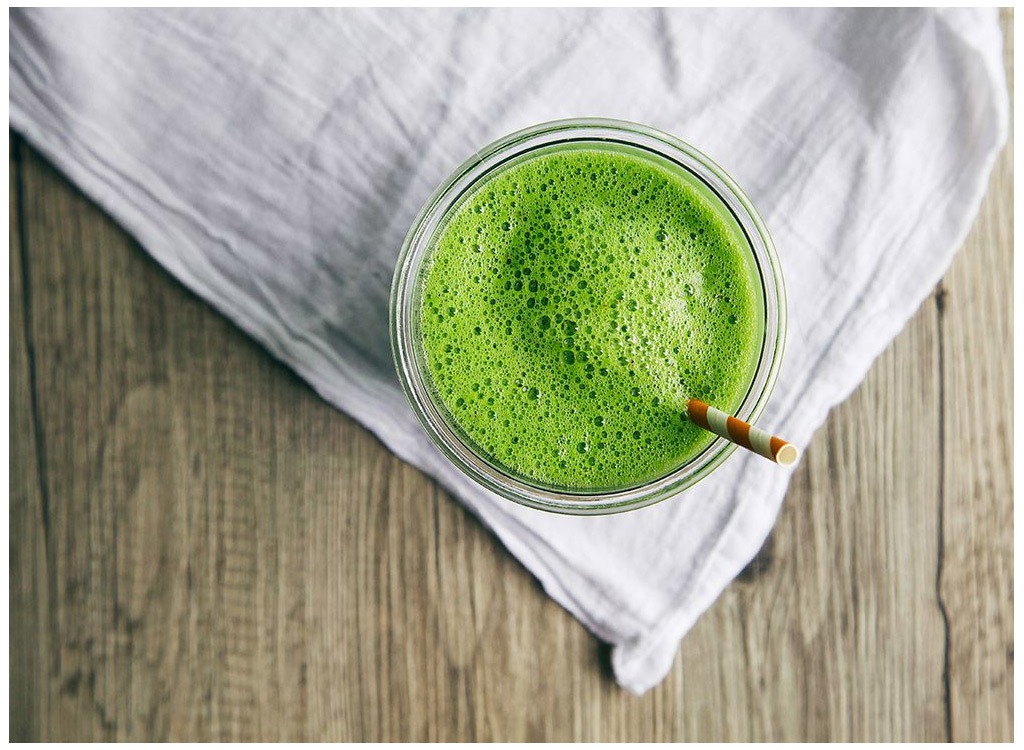 Starbucks introduced two new protein smoothies from Evolution Fresh: Protein Power Berry and Protein Power Green. The green option is made with cucumber, spinach, romaine lettuce and kale and is blended with protein and fruit juices. Protein Power Berry is made with strawberries and raspberry juices and protein. Both options have 14 grams of protein. Neither are considered low-sugar options, though, due to the fruit juice.
Sugar-Free Cuts
While the chain may be cutting sugar on a few of their popular drinks, their sugar-free syrup options aren't as popular as their regular ones. As a result, the sugar-free hazelnut, caramel, and mocha were all cut, leaving only vanilla and dolce for those looking for a sugar-free syrup option.
Artificial Coloring Cut From Syrups
While you won't notice a change in taste and texture, the artificial dyes from Starbucks syrups have been removed. This change has gone mostly unnoticed with the exception of previously brightly hued syrups like their Raspberry Syrup now being clear instead of red.
Showing Commitment To Employees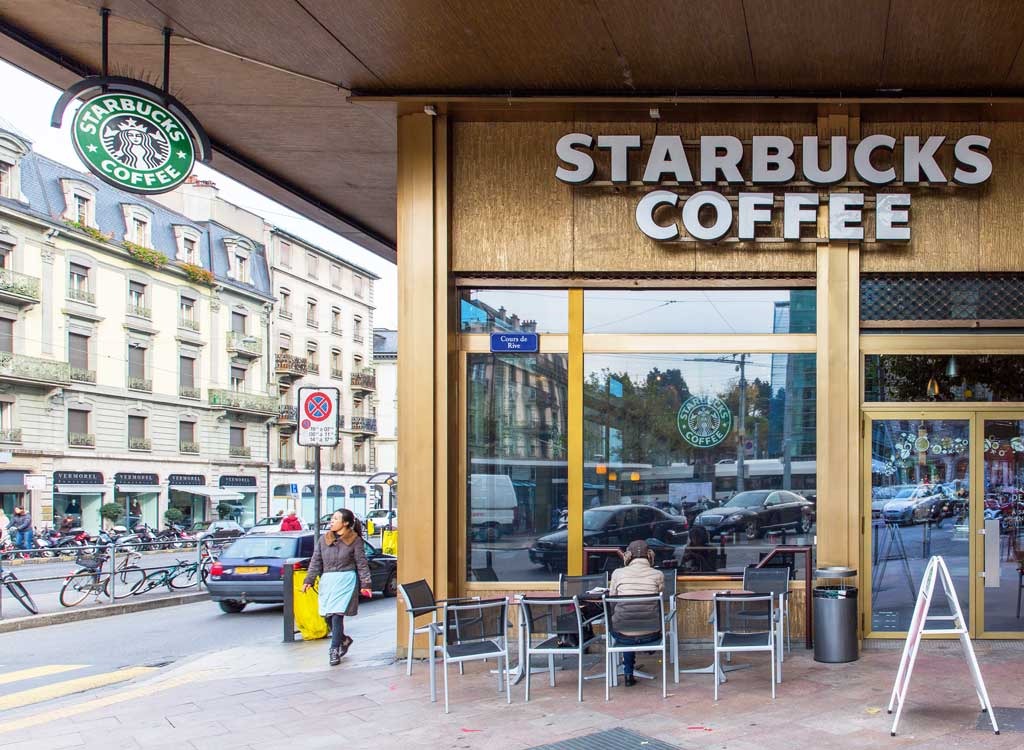 With 17 million customers using the coffee chain's app to pre-pay and skip the lines, the amount of human interaction needed to run each store is going down. To alleviate some of its employees' fears of losing their gigs, the company's partners (Starbucks pays some employees with stock) and store managers were given a 5 percent or greater base pay increase. Starbucks also said they will double the annual "bean stock" awards, which are shares in Starbucks stocks for employees who have worked for two continuous years. Now that you've gotten all the latest on the coffee mega-chain, find out the 27 Things Health Experts Think About Coffee!