5 Beloved Steakhouse Chains That Are on the Decline
A few long-standing chains are in serious trouble.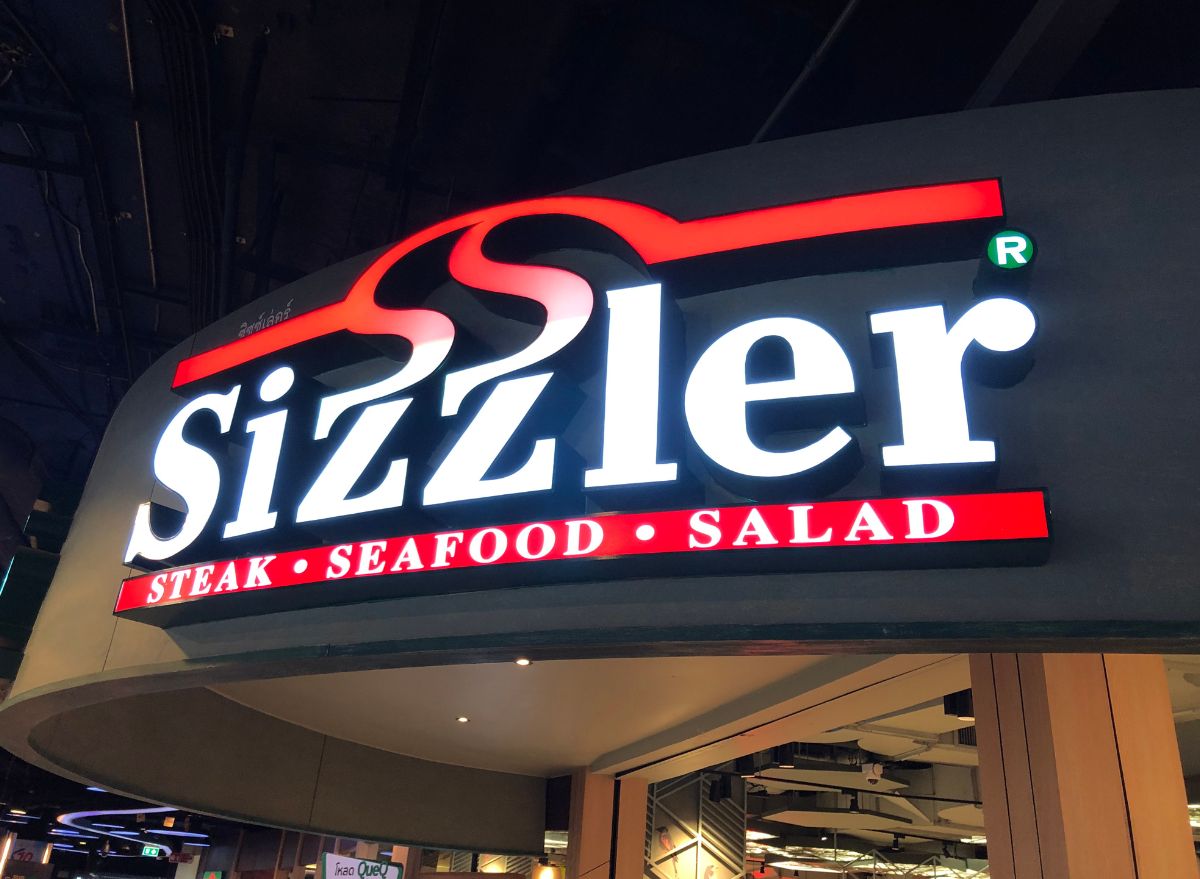 Special occasions call for special meals. For many people, there's no better place to sit down and enjoy a satisfying meal than the local steakhouse. While that was put on hold for a while, many major steakhouse chains like Ruth's Chris and LongHorn Steakhouse have actually emerged from the pandemic in strong shape. Not all steakhouse chains, however, are thriving nowadays and a few have had slow steady declines that are concerning.a
Sure, there have been periodic declines in business. When the U.S. economy was at a low point around 2009-2010 many steakhouse chains saw serious downturns in sales. Fast forward to the COVID-19 pandemic, and the steakhouse industry as a whole had a hard time. After all, a porterhouse is hardly suited for delivery.  
But after sitting at home for months on end, it turns out plenty of people were willing to indulge a little bit and even spend a few extra dollars. "You're seeing guests trading up to higher-price steaks and items, bigger steaks," Texas Roadhouse CFO Tonya Robinson commented in 2021. But some legacy steakhouse brands haven't been able to recover from inflation, economic downturn, and lack of foot traffic. 
 Here are five steakhouse brands that have dealt with far more negatives than positives in recent years.
Bonanza/Ponderosa Steakhouse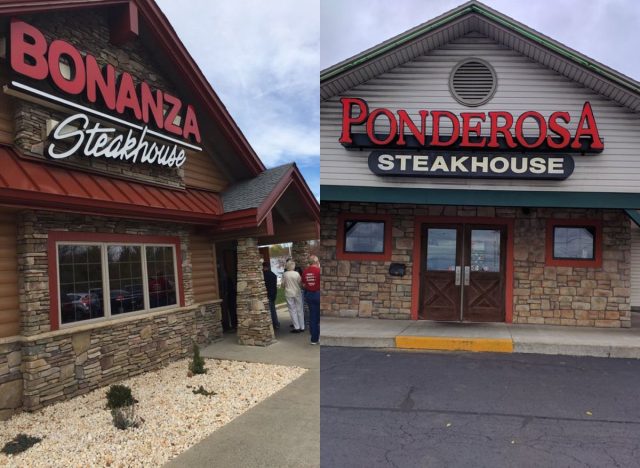 Essentially one steakhouse brand operating under two names ever since the dueling Western TV show-themed chains merged in 1997, this steakhouse chain has experienced a dizzying decline in restaurants over the years. 
In the early 1990s, there were close to 700 locations. Fast forward to 2019 and that number shrunk to just 75. Today, there are only 21 locations—and three are listed as temporarily closed on the brand's website. 
Bonanza/Ponderosa Steakhouse offers patrons a buffet-style approach to dining, which may partially explain the chain's downward trajectory. Buffet restaurants in general just aren't very popular anymore.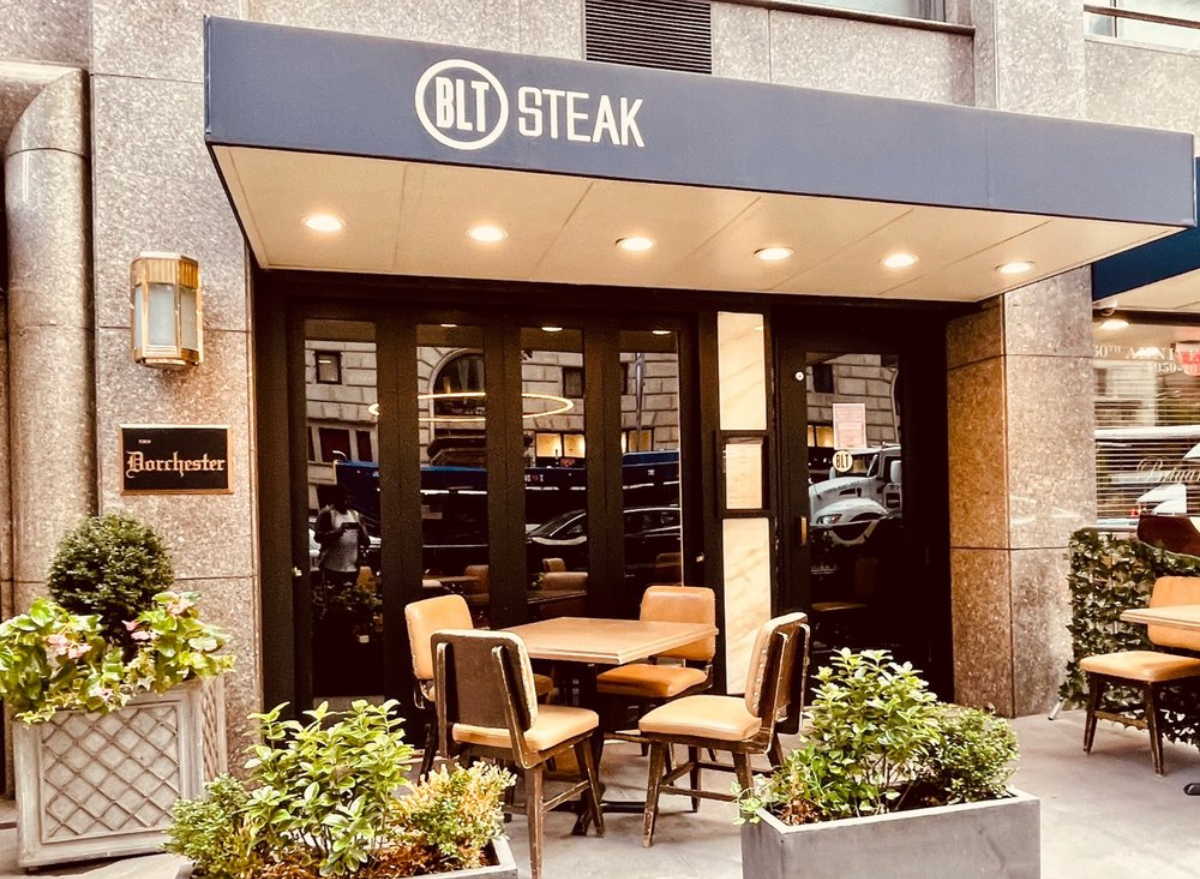 BLT Restaurants Group, the parent company of both BLT Steak and BLT Steak Prime Steakhouses, filed for bankruptcy in March 2022. 
The NY-based restaurant company applied for, and was granted, a $3.3 million Paycheck Protection Program (PPP) loan in April 2020 to help sustain business and pay employees during the COVID-19 pandemic. Unfortunately, nearly two years later BLT was still unable to pay back all of that PPP money. And, due to NYC's strict indoor dining rules during the pandemic, BLT said its staffing levels never reached the quota necessary for full PPP loan forgiveness.
A number of BLT restaurants have closed recently, such as Casa Nonna and The Wayfarer in New York City; and BLT Steak in White Plains, but 7 BLT Steak (two US locations in Washington, DC and Charlotte, NC) and two BLT Prime restaurants remain open.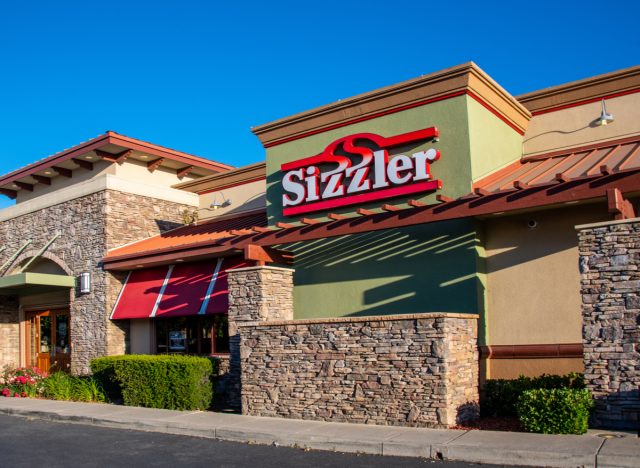 West coast-based steakhouse chain Sizzler has been around since the 1950s and has persisted through multiple bankruptcies, economic declines, and even an ill-fated shift to buffet dining in the 90s that proved to be a disaster.
So, while there's no denying the Sizzler brand's staying power, it's also easy to see the chain has seen better days. Its most recent bankruptcy filing came as recently as 2020 following a staggering 63% drop in sales that year. At the chain's peak, it boasted hundreds of locations worldwide—but as of 2023 that unit count has shrunk to just 73 domestic restaurants (and 11 in Puerto Rico).
Sizzler has big plans to revamp its branding moving forward, but signs of trouble continue to pop up. For instance, at the end of last year, one Sizzler location that had been open for four decades in Reno, Nevada shut its doors.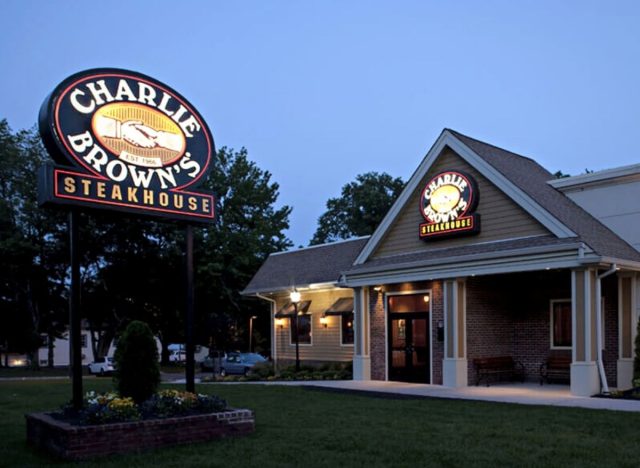 Once upon a time, it was near impossible to venture too far in any direction within the Garden State without coming upon a Charlie Brown's Steakhouse. "Many New Jersey residents remember their trips to the salad bar fondly, and can still conjure up the taste of the USDA choice steaks and loaded baked potatoes," NorthJersey.com's Rebecca King wrote in reference to the chain last year.
The New Jersey-based steakhouse brand once boasted about 50 locations around New Jersey and neighboring New York and Pennsylvania, but saw over two dozen close in the wake of a 2010 bankruptcy filing. 6254a4d1642c605c54bf1cab17d50f1e
Skid ahead a decade, and there were still 14 Charlie Brown's restaurants in New Jersey as of early 2020. The pandemic predictably led to more financial trouble, and by 2021 just a single location in Scotch Plains, N.J. remained.
Last year, however, was a bit more positive for Charlie Brown's. After rebranding itself as Charlie Brown's Fresh Grill, the chain re-opened its Woodbury, N.J. location in April 2022. As of today, the chain operates just two restaurants.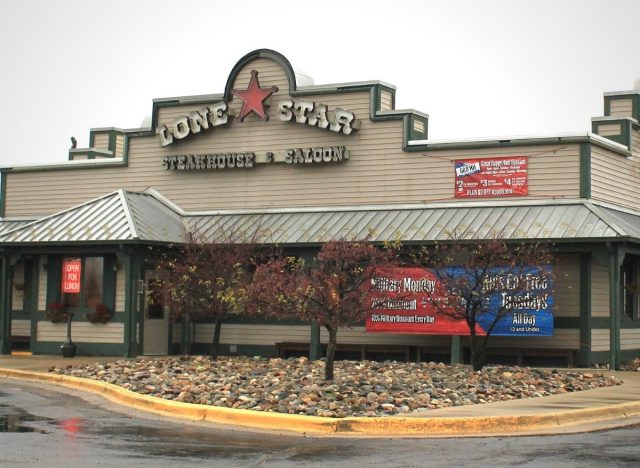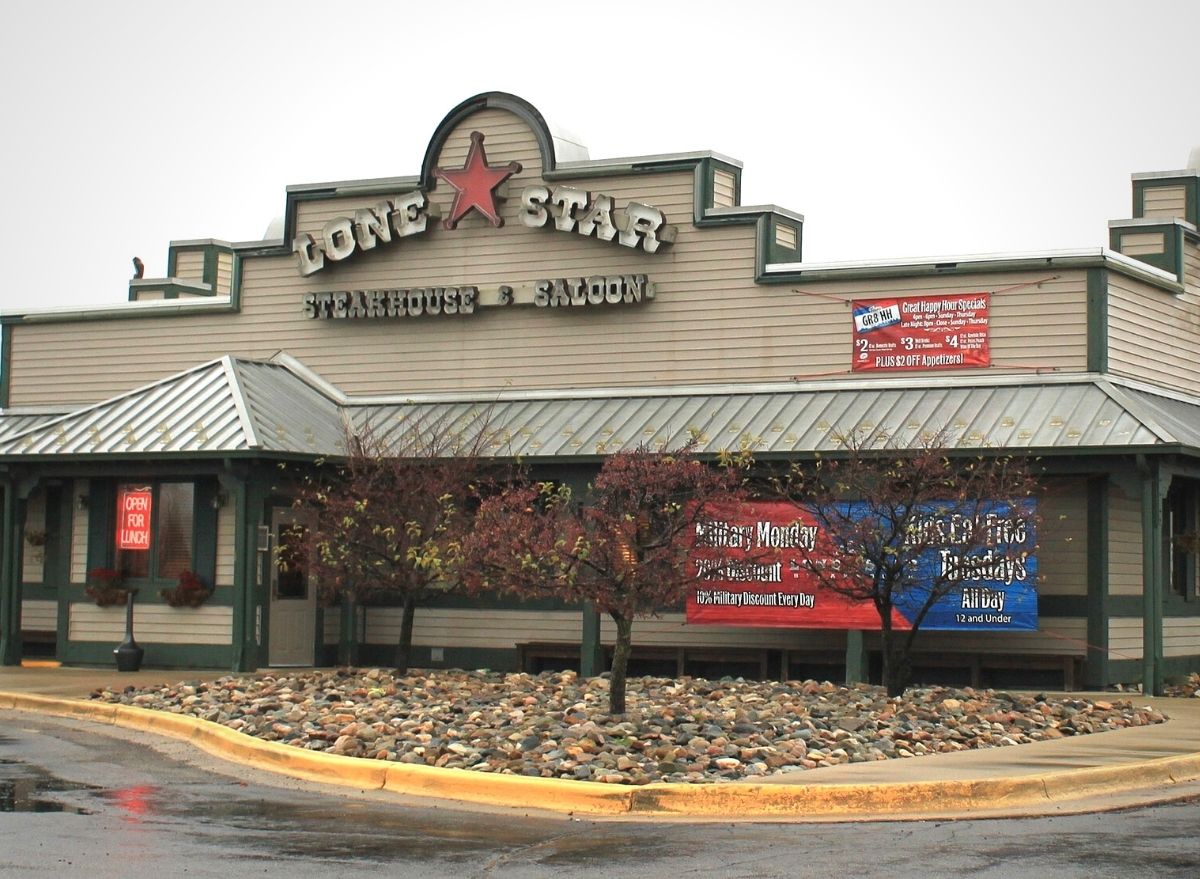 Founded in 1989 in North Carolina, Lone Star was once seen as a worthy competitor to other steakhouse heavy hitters like Texas Roadhouse or Logan's. The chain enjoyed rapid growth in the 1990s, but eventually stumbled when the marketplace became inundated with similar casual dining chains. At one point Lone Star even tried to tone down its Western theme in favor of a more sophisticated dining experience, but that experiment failed to gain any traction.
At its peak, there were over 260 Lone Star Steakhouses. Today, this steakhouse brand finds itself all alone—literally. Only one Lone Star location remains open in 2023, and it's on the island of Guam. 
John Anderer
John Anderer is a writer who specializes in science, health, and lifestyle topics.
Read more about John