7 Reasons LongHorn Steakhouse Is So Cheap
The quality outmatches the price, but how?
Among the several semi-casual national steakhouse chains—such as Outback, Black Angus, and Texas Roadhouse—one is regularly noted as having impressively low prices for steaks given that it easily matches the pack in terms of quality: LongHorn Steakhouse. LongHorn offers ostensibly the same menu items as the other chains, including a wide range of steaks, exciting appetizers, and a few chicken and seafood menu items. So how does this restaurant manage to keep its prices consistently affordable without a reduction in the variety or quality of its offerings?
The reasons are several, but one of them stands out from and informs all the rest, LongHorn execs really want to be the most affordable steakhouse in America—affordable and respectable, that is. Because while sure, you can find a cheaper place to get a steak, salad, and large light beer, you probably can't match this chain for overall value, with quality factored into that calculus.
Here are seven reasons LongHorn Steakhouse manages to stay so affordable.
Labor costs are closely managed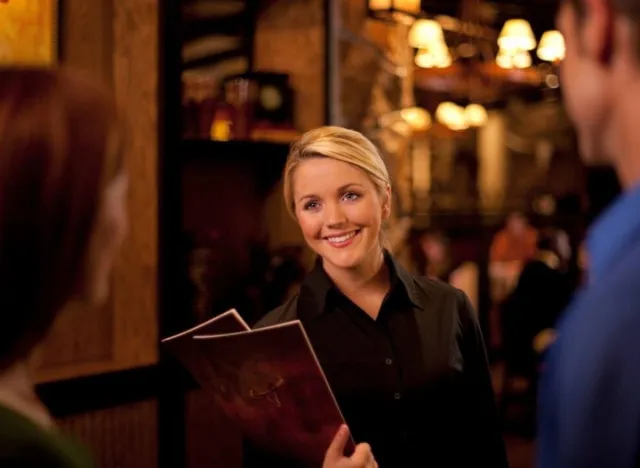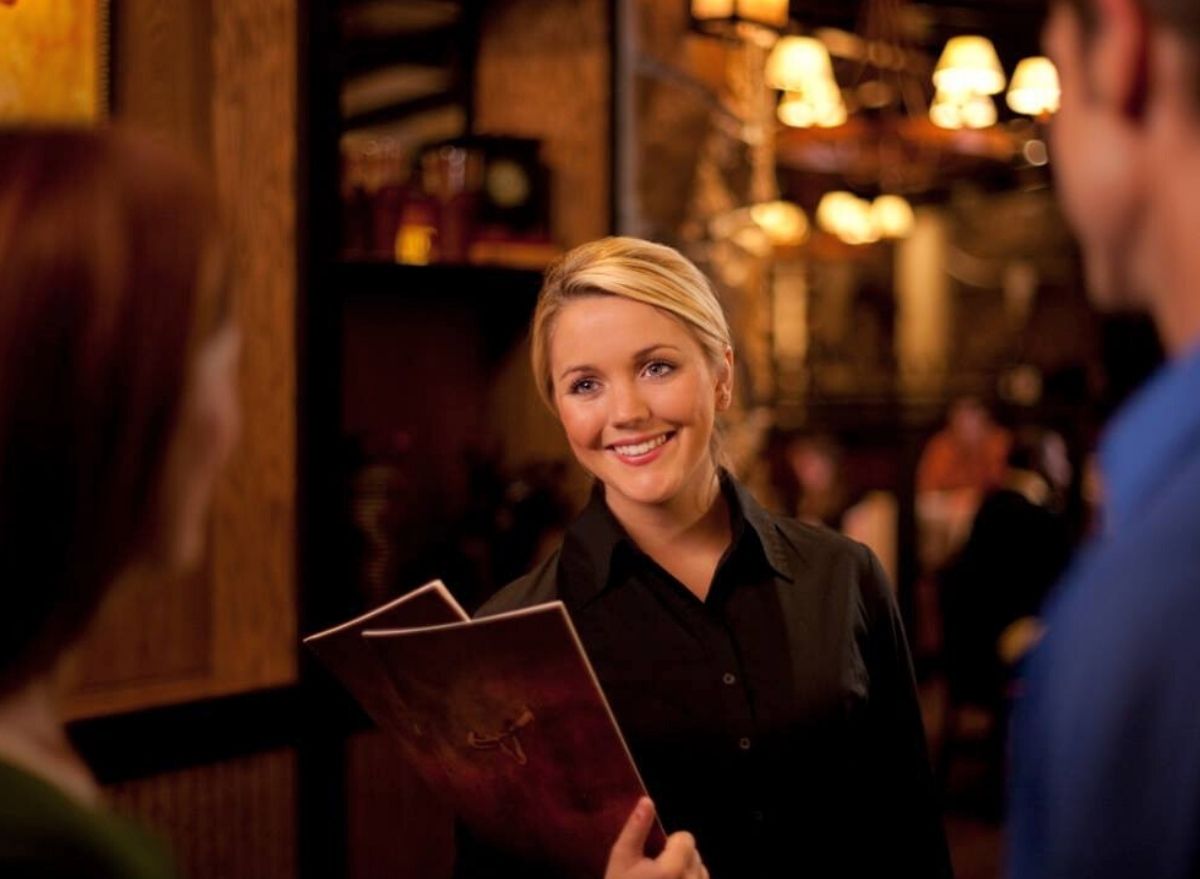 Aside from actual food costs, labor costs are the other major expense a restaurant faces. By having the most efficient labor arrangement possible—hiring only as many staffers as are needed, carefully assigning shifts, and designating duties during shifts with care—LongHorn restaurants maximize the efficiency of their labor force, per Restaurant Busines.6254a4d1642c605c54bf1cab17d50f1e
LongHorn's menu has shrunk in recent years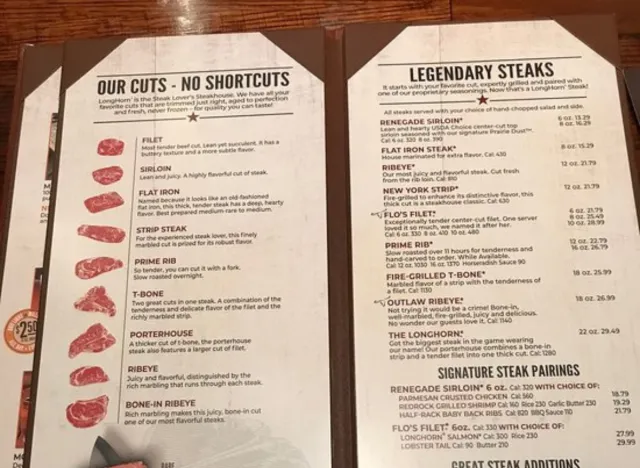 Customers might notice that when they read the LongHorn Steakhouse menu today, they will find fewer items listed than they might have a few years back. Per Restaurant Business, the chain has shrunk the menu to reduce costs, as a smaller menu reduces food costs, partially by reducing food waste, and partially by eliminating a few offerings with smaller profit margins.
LongHorn spends very little money on marketing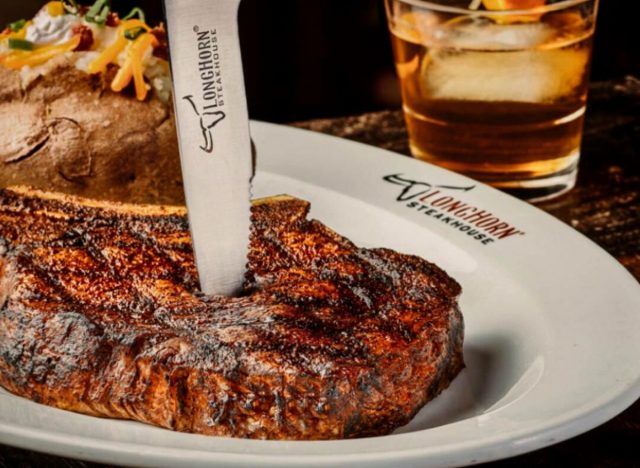 You can probably close your eyes and picture several Outback Steakhouse commercials, complete with the "No Rules, Just Right" slogan, right? But can you think of a recent LongHorn ad? Probably not. That's because LongHorn does not spend much money on marketing, and what you don't spend, you save. And you don't have to charge customers.
LongHorn offers several low-cost options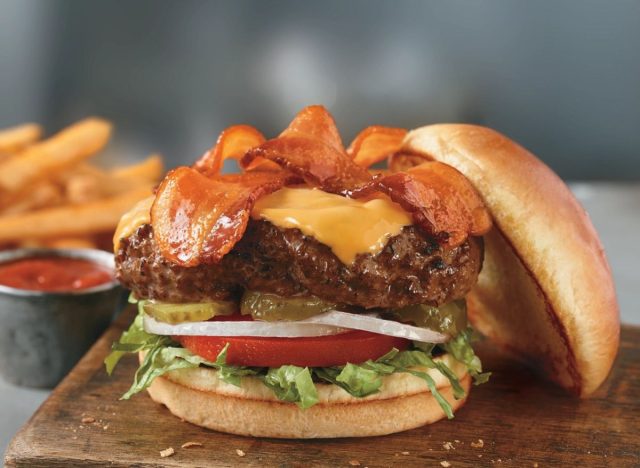 Many of the steaks on the LongHorn menu are actually not all that cheap, like the $33 porterhouse or the $31 Outlaw Ribeye. But the chain features many menu items that are decidedly affordable, like a $16 sirloin, $16 chicken tenders, and many other under $20 entrée choices. That keeps the overall dining experience in budget range for many diners. And when people get in the door, they are likely to trade up.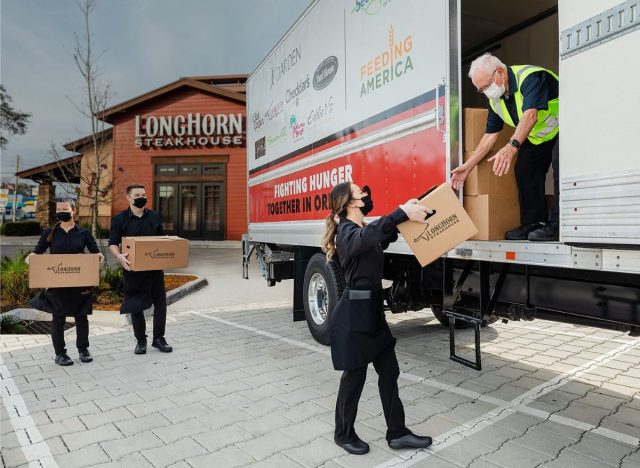 LongHorn Steakhouse managers aren't working harder these days, they're working smarter. The chain leans heavily on technology that helps locations predict and track their supply needs, so that locations are consistently well-stocked, but not overstocked and at risk of wasting food.
LongHorn is willing to leave money on the table
LongHorn's parent company, Darden, consistently sets prices at its restaurants below what they would need to be to match rising rates of inflation, even as other chains raise prices to meet it. By keeping prices a bit lower than it even needs to, therefore, Longhorn is essentially undercutting the competition and making itself the more desirable choice for budget-conscious consumers. It's an economy-of-scale "long game" approach that keeps people coming back.
LongHorn is just one part of a much larger company
The aforementioned parent company of LongHorn Steakhouse, Darden, also owns many other major restaurant chains, including Olive Garden, Bahama Breeze, Cheddar's, Season's 52, The Capital Grille, and Eddie V's Prime Seafood. That means there is plenty of money to go around that can help one chain incur the hit during a weaker quarter without any appreciable changes to its overall offerings.
Steven John
Steven John is a freelancer writer for
Eat This, Not That!
based just outside New York City.
Read more about Steven