These Are the Stinkiest Cheeses in the World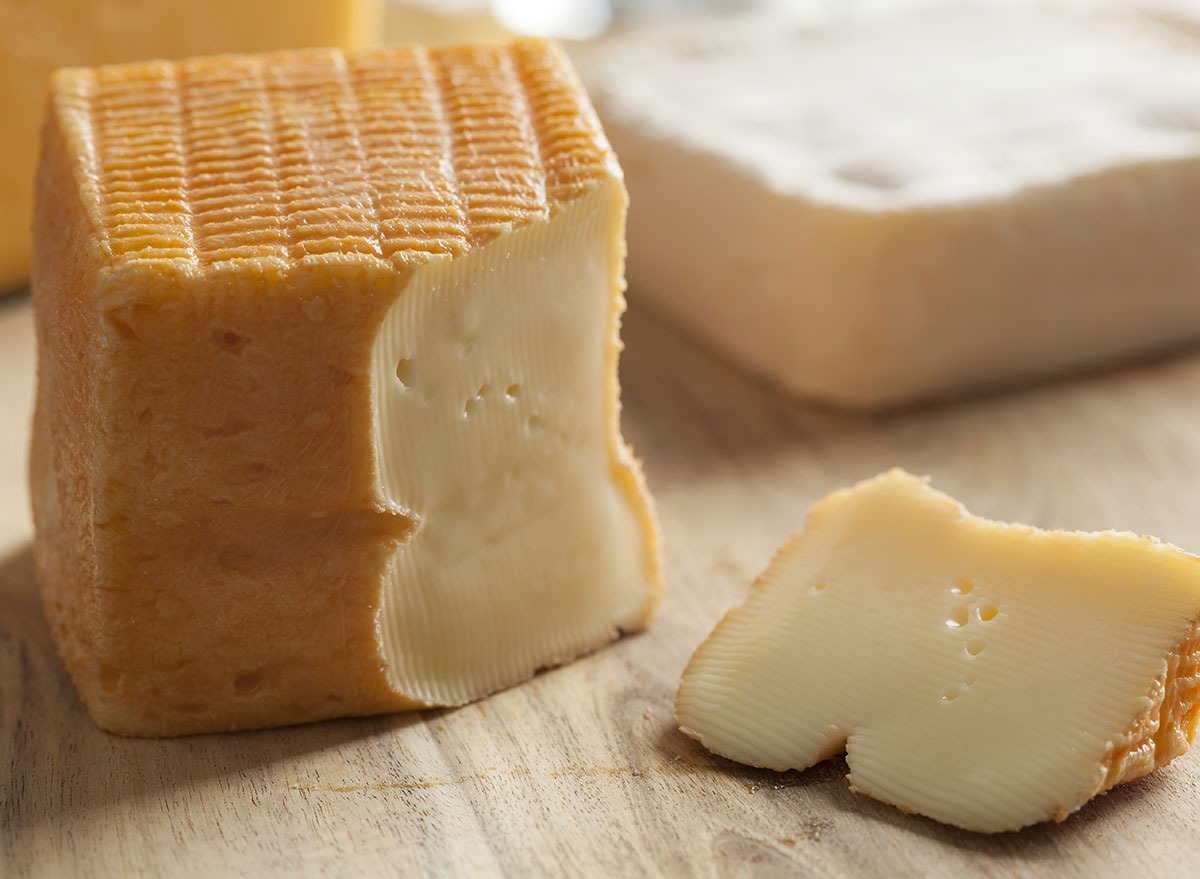 Some cheeses pack just a hint of funk. Think Bruno Mars. Others pack heaps of it—more along the lines of James Brown. The latter category includes the stinky cheeses we're melting for lately, and we're not alone.
"Stinky cheeses are some of my favorite cheeses. A little bit, even an ounce, can be as satisfying as an eight-ounce steak. For more mild cheeses, like a havarti, you can easily down three to four ounces in one sitting," says Steve Jones, owner/monger at Cheese Bar in Portland, Oregon.
So not only are they full of flavor, but they're also a stellar snack!
In general, stinky cheeses contain some common characteristics, explains Josh Windsor, assistant caves manager at Murray's Cheese in New York City.
"All of these are in a category known as washed rind or smear-ripened cheese, which means they are washed in a brine solution during the aging process. Washing the cheese helps remove the mold that would naturally grow on the cheese, and the use of a brine solution creates an environment that favors salt-tolerant microbes," he says.
Among those salt-tolerant microbes are yeasts that help deacidify the rind of the aging cheese, Windsor adds. The resulting environment is ideal to develop bacteria known as orange-forming coryneforms, which lends the pungent aromas to washed rind cheese. (You may also see these referred to as Brevibacterium linens or B. linens.)
Here are nine full-on funky kinds of stinky cheeses that smell strong and taste amazing.
U Pecorinu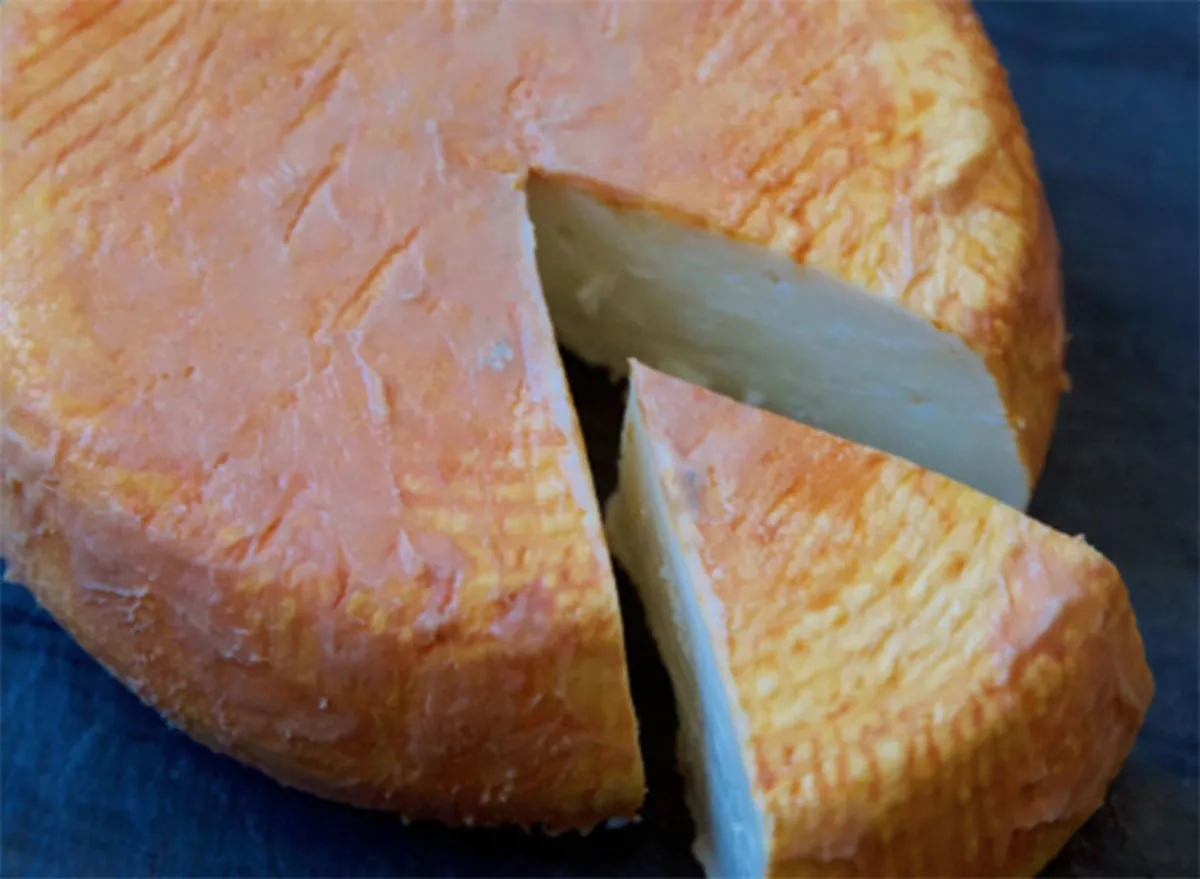 "Don't let the initial aroma scare you off," Windsor warns of the sheep's milk variety. "My first real experience with funky cheese was the Corsican stinker U Pecorinu. I ordered it at a restaurant and could smell it coming from 20 feet away. On my first bite, I asked, 'How can anyone eat this?' And by my third bite, I had already ordered seconds. It was a big step toward making cheese a full-time career for myself."
This bright orange-rind oozy sheep's milk cheese is a stinky exhibition of the rustic mountain environment in its home region of Corsica. "Barnyardy" might be a phrase to best describe this stinky cheese.
Hooligan
This buttermilk washed-rind cheese is beefy, nutty, and yet milder than you might imagine. Cato Corner Farm in Connecticut makes this stinky cheese with milk from pasture-raised cows. Similar to wine, good cheeses have terroir and reflect something about where they're created. And here, it's a matter of the grass the cows chow down on and the microflora hanging out in the aging cave that impact what lives and grows on the rind.
"This cheese is unpasteurized," Jones says, which you may see listed as "raw" on the label. "For the most part, unpasteurized cheeses have more layers of flavor and more nuanced flavors along the spectrum, be it sweet or salty. Think of it like listening to music with clearer speakers."
Limburger
"It smells like feet!" is a common refrain about Limburger, a semi-soft cow's milk cheese that originated in Belgium. Today, Germany is responsible for the majority of Limburger production. While it smells strong, this pale orange-rind flavor is quite mild (you might notice a hint of grassiness or umami, like mushrooms) due to pasteurization.
"Strong, stinky cheeses are fantastic on their own. They offer a great complexity of flavor with a lot of meaty umami," Windsor says. "That being said, I have a warm place in my heart for an open-face sandwich made with a dark, rye bread and slathered with mustard and a smelly washed rind cheese. Limburger and Hooligan work great for these sandwiches."
Ardrahan
Happy cows, tasty cheese. Ardrahan, a type of semi-soft cheese with a gold hue and a washed rind, is made from pasteurized milk from pedigree Friesian cows that wander around and graze on a calm Irish farm. Slightly acidic, yet buttery and savory all at once, this soft and sticky cheese smells rustic and earthy—a nod to the long rainy seasons that help grow those grasses.
"Stinky cheeses have a real propensity to being baked. Try them baked into croutons, or use it to lend depth to grilled cheese. Baked potatoes topped with bacon lardons and melted stinky cheese are one of my favorite options, too," Jones says. "These cheeses are really great with beers and white wine."
Stinking Bishop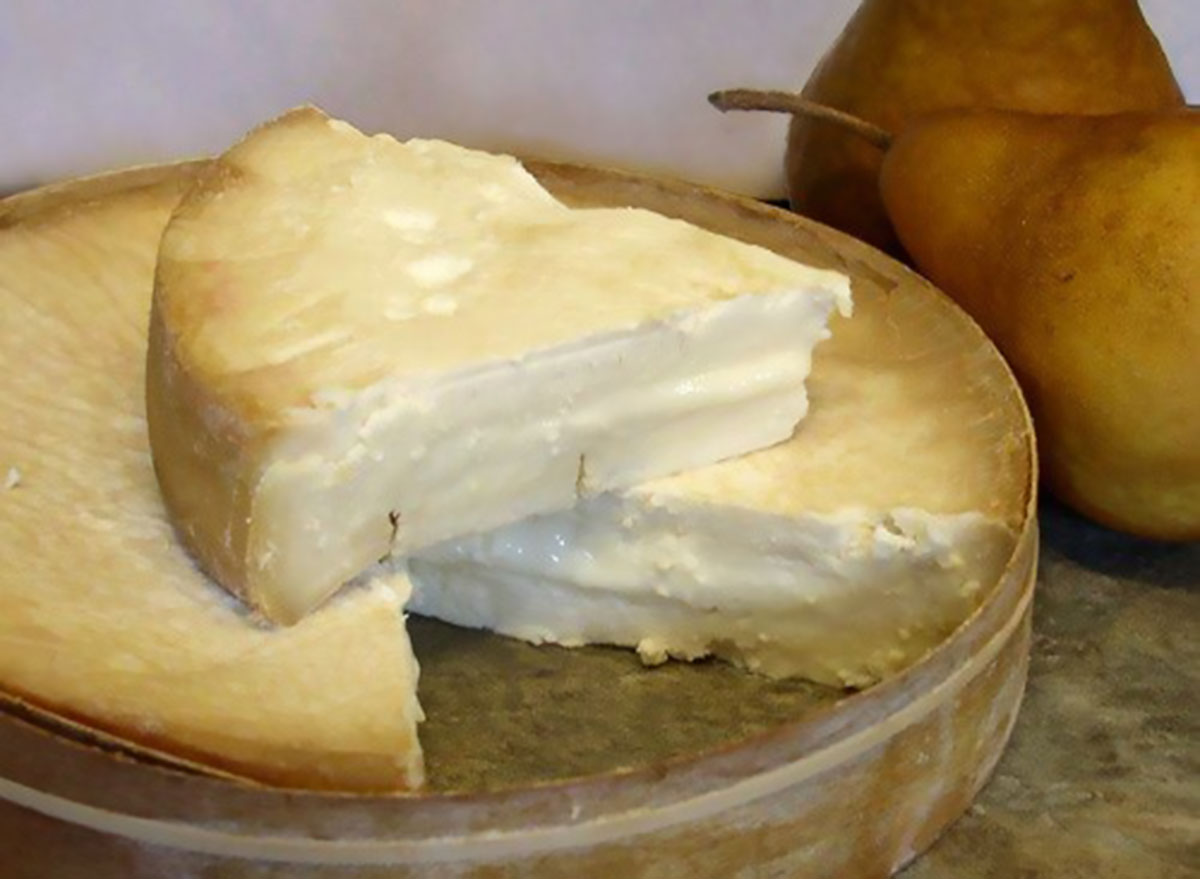 Can we get an amen? Historically made by monks, Stinking Bishop is still aged in conditions that mimic a humid cave, just as the monks made it. This pasteurized soft cow's milk cheese is created in England from dairy taken from either Friesian or Gloucester cows. The rind (vegetarians: this one is A-OK for you!) is where this stinky cheese gets its name. For a stinky aroma and brownish-pink hue, it's rinsed in Perry, a boozy beverage that features fermented Stinking Bishop pear juice. Its flavor is slightly salty and meaty.
Jones says this stinky cheese "is amazing with a good baguette or brown bread."
Epoisses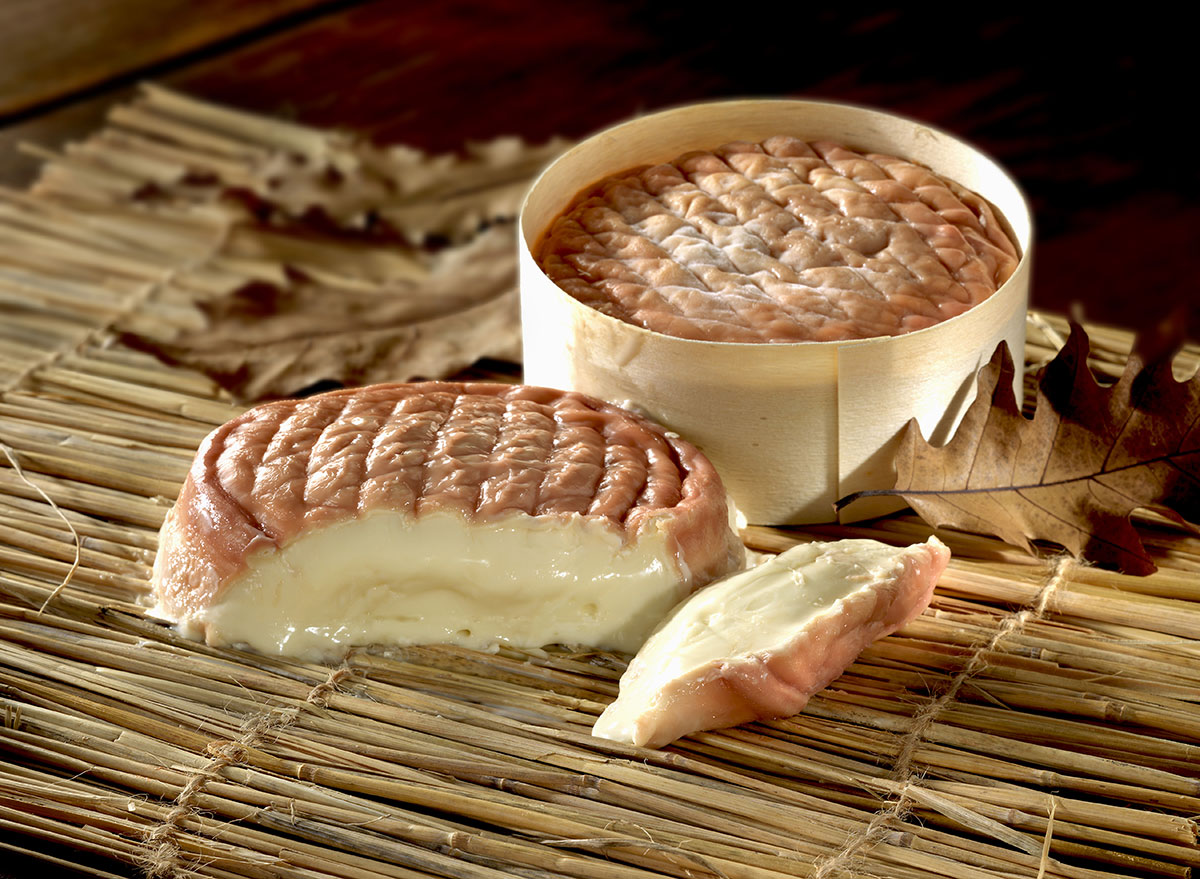 Burgundy, France, generates more than stellar wine. A wash with brandy gives this classic and custardy pasteurized cow's milk cheese its fruity-meets-bacony flavor.
Follow Windsor's lead when devouring this golden-rind cheese. "For something a little softer like Greensward or Epoisses, I will open up the top and dig in with a good cornichon," he says.
Maroilles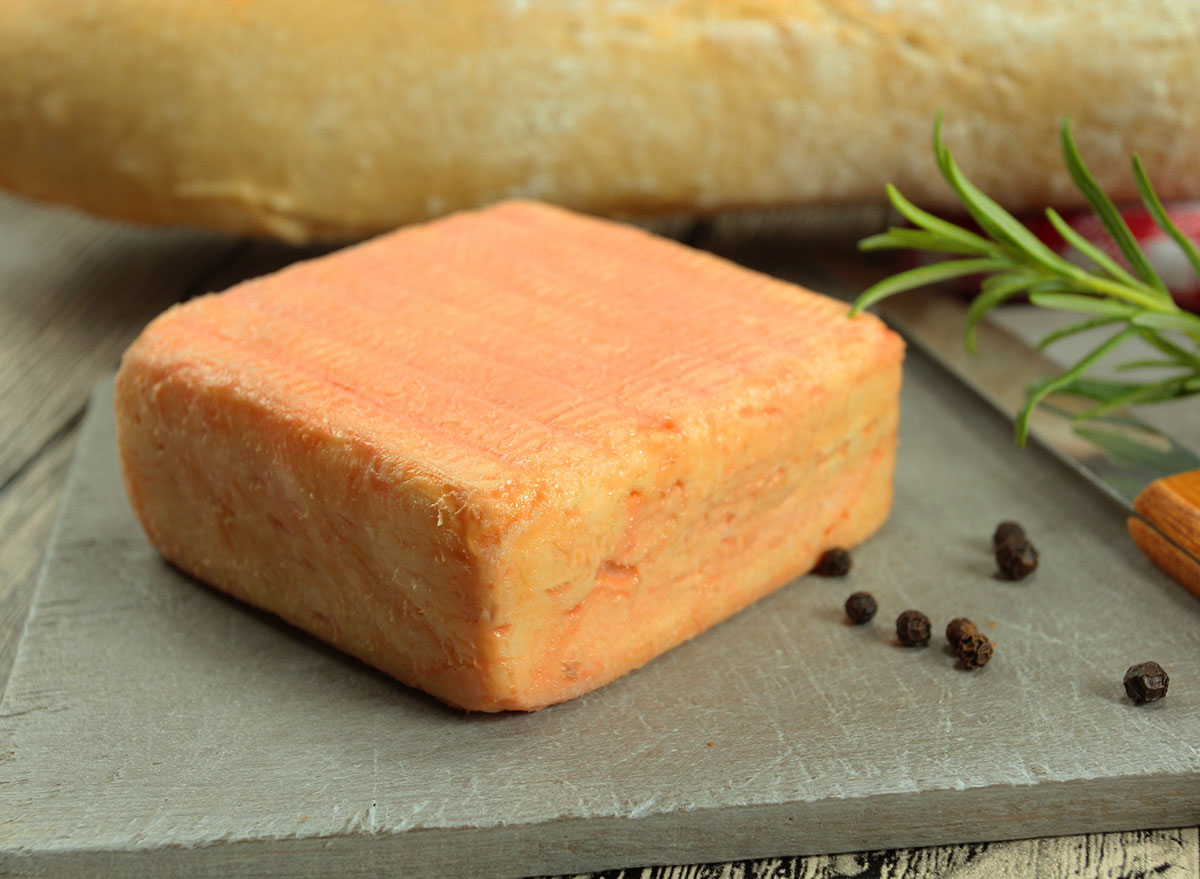 Terroir also impacts the aroma, flavor, and texture of this semi-soft cheese, thanks to its unpasteurized cow's milk. A monk invented the cheese hundreds of years ago in the Abbey of Maroilles, and it has been a favorite fromage of many French kings since. The reddish-orange rind makes this stinky cheese easy to pick out from the crowd. So does its smell, which might make you think of aging fruit and its bacony, citrusy taste.
"The inside of these cheeses tends to be sticky, while the rind can be gritty. Don't feel like you must eat the rind if you don't like the texture—just scoop out the inside right to the rind, and you'll score plenty of great stinky cheese flavor," Jones says.
Greensward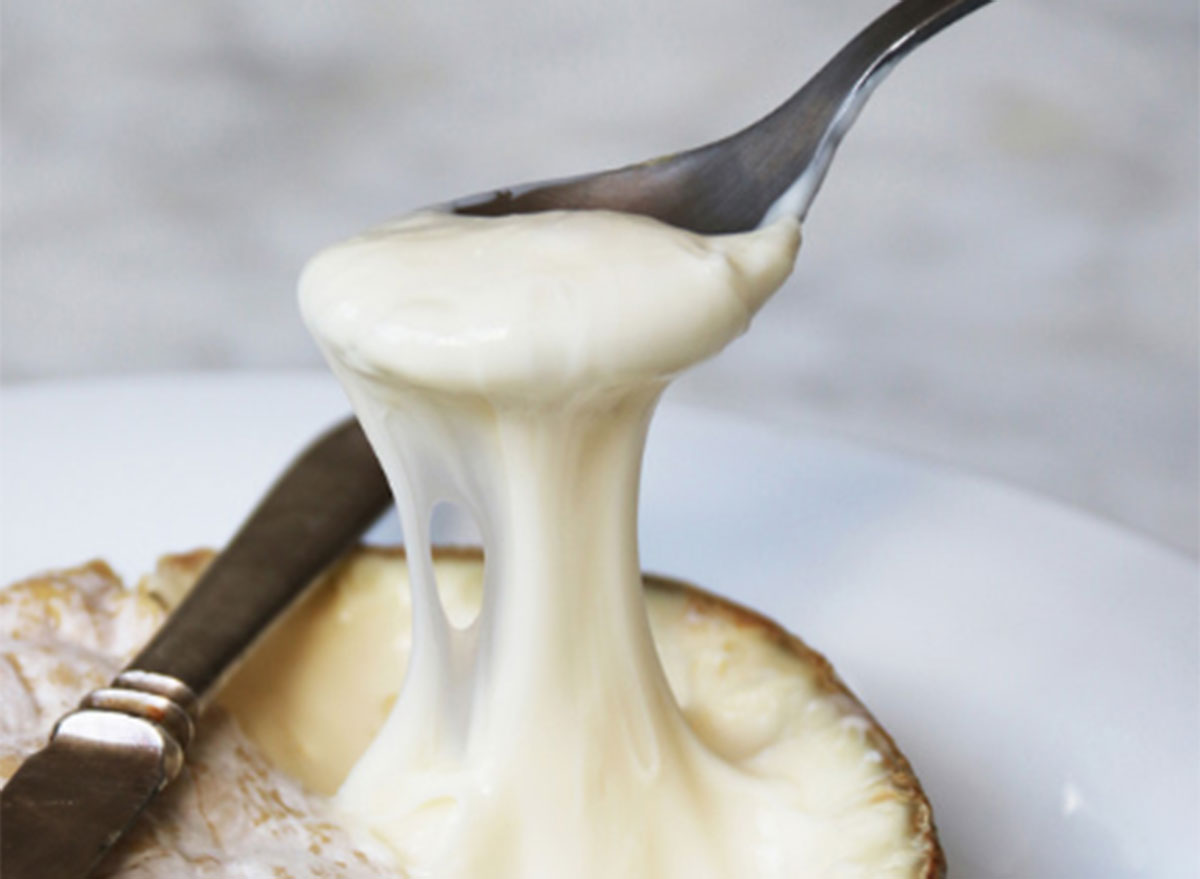 6254a4d1642c605c54bf1cab17d50f1e
The American Cheese Society has awarded this as the "best washed-rind cheese in the country," Murray's Cheese declares on its website. We can understand why: Its silky, oozy consistency and strong bacon flavor comes from washing the rind with lees from a Vermont cider that's made near where the cows are raised (Jasper Hill Farm). "Greensward," a Murray's Cheese exclusive, is a tribute to Central Park, once called Greensward Plan. The orange rind pungent cheese transports your palate to a cidery, just like the big city oasis transports you out of the hustle-bustle.
Torta del Casar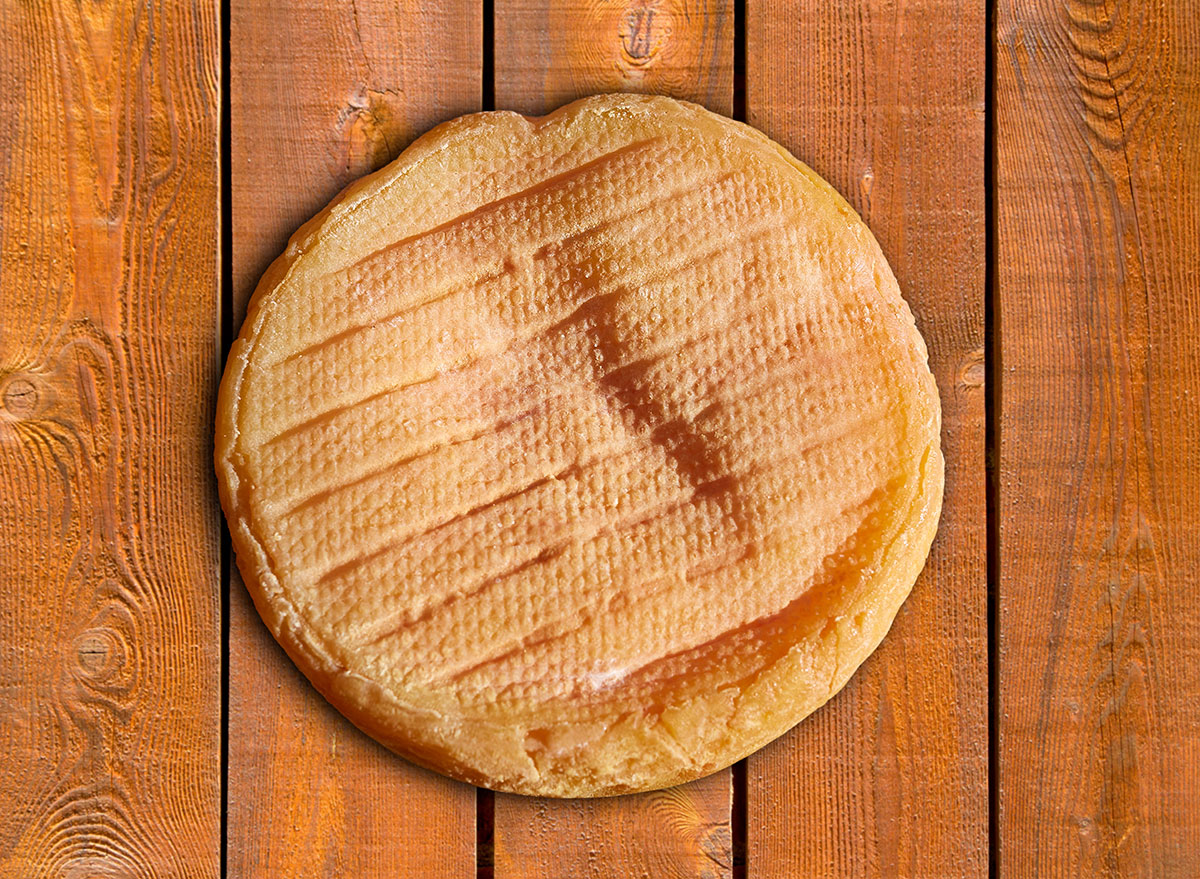 Acidic, gamey, and herbaceous all at once, this stinky cheese takes its name from its shape (it looks like a round cake layer; "torta" translates to cake in Spanish) and its city of origin (Casar de Cáceres). Torta del Casar starts with milk from sheep in western Spain near the Portuguese border. It's creamy, easy to spread, and has a yellowish rind.
"When you are looking for a robust, meaty flavor, washed rind cheeses are the go-to category," Windsor says.
If you can get past the pungent aromas, stinky cheeses can be some of the most delicious varieties out there. Give these options a try next time you're feeling adventurous—you might just find your new favorite cheese.
Karla Walsh
Karla Walsh is a freelance writer, editor and restaurant brand manager based in Des Moines, Iowa, where she reports on fitness trends, wellness research, psychology, and healthy recipes.
Read more about Karla