18 Reasons Summer is the Best Time To Lose Weight
If you've been looking to get into shape and shed those extra pounds, this summer is the best time to start.
There's no time like the present! And surprisingly, one of the best times to tone your bikini body is during bikini season itself. Despite all the relaxing vacations, funnel-cake-filled fairs, and backyard cookouts, this sunny season still provides you with all the tools you need to reach your goal weight. Whether it's encouraging you to be more active outsides or providing you with nature's bounty of fat-fighting foods, read up on these tips and you'll start to see the scale tip in your favor — finally! Pair this with these 50 Ways to Age in Reverse, and you'll be back to your college bod in no time.
It's Farmer's Market Season
And you know what that means: a bounty of fresh fruits and vegetables. These foods are teeming with the dynamic duo of toxin-clearing antioxidants and the weight-loss superstar, fiber. This macronutrient will fill you up, maintain consistent energy levels, and feed your anti-inflammatory probiotics—ultimately helping you achieve your weight loss goals a lot easier. And the best part? When you pick up farm-fresh, seasonal foods, they're not only more affordable but the shorter time it takes from the farm to your plate ensures they have a higher nutritional value than conventional, store-bought foods. So grab a reusable bag, check out these 15 Things You Should Only Buy At The Farmers' Market, and get shopping!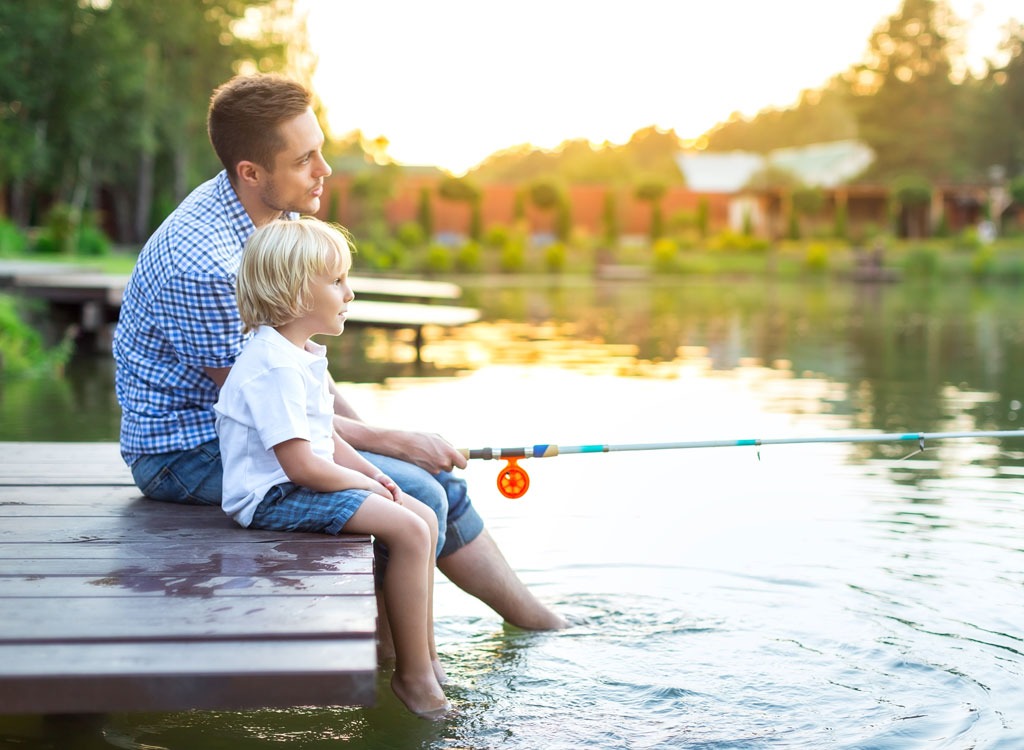 Teach a man to fish, and he'll eat healthily for a lifetime. That's because fish provide one of the best sources of fatty acids known as omega-3s, which will help fend off waist-widening inflammation, as well as high-quality, lean protein, which will maintain muscle mass to reduce excess fat accumulation. Bait a line, throw it in, and you'll see the pounds start to swim away!
Nothing quite says "summer" like a backyard BBQ. And as long as you leave the second beer in the cooler and the processed hot dogs in their package, this hot-weather staple can actually help you slim down. That's because grilling may help make healthy foods even healthier: a study in the journal Meat Science found that grilling a pork chop could decrease its fat content by nearly a third! Plus, when you're cooking more at home, you have control over ingredients, calories, and nutrition quality. Tell the grill master to toss some onions, peppers, zucchini and other vegetables over the coals to boost your fiber intake—the little bit of char, warmth, and caramelization on the grill makes veggies all the more appetizing.
No More "It's Too Cold" Excuses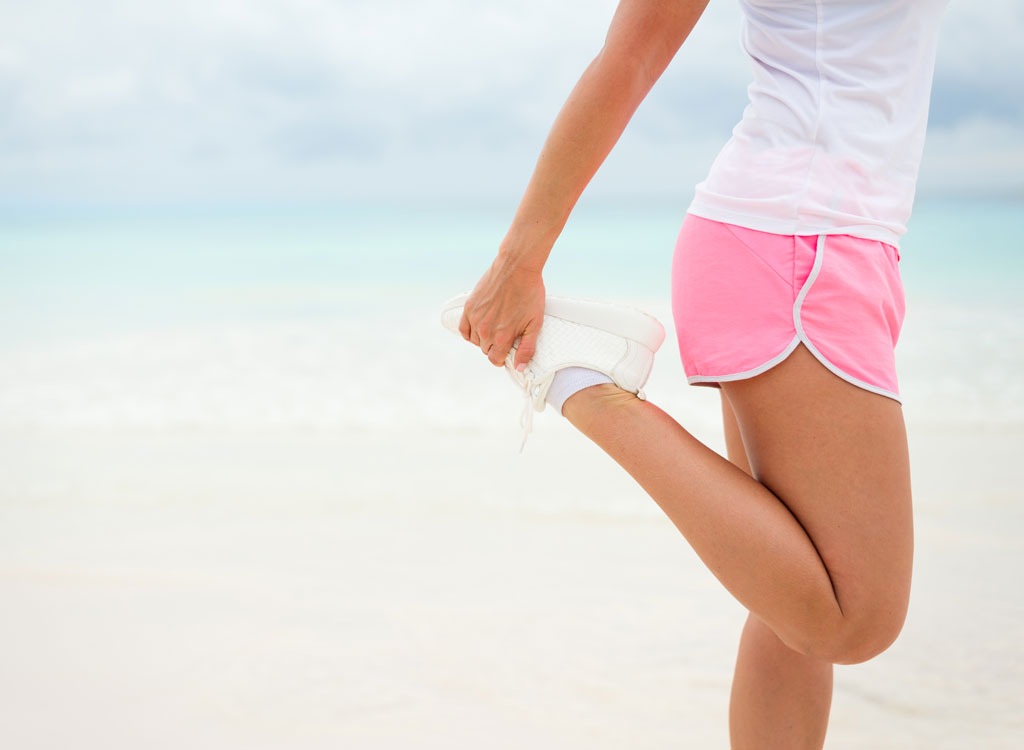 Summer is a great time to take advantage of the comfortable weather for your workouts. A Gallup poll that asked, "Who exercised for at least 30 minutes three or more days per week?" every week since 2008 is proof enough: exercise follows a seasonal trend in the U.S. The wavy graph shows that the percentage of people who frequently exercise falls sharply at the end of every year (during the cold months), and keeps a sustained peak over the late spring and summer months. Make a point to leave the gym and exercise outside, even if it's just for 15 minutes! After all, a study published in Environmental Science and Technology found that exercising in a natural environment outdoors may improve energy levels and decrease stress more than working out inside—which can boost weight loss even more!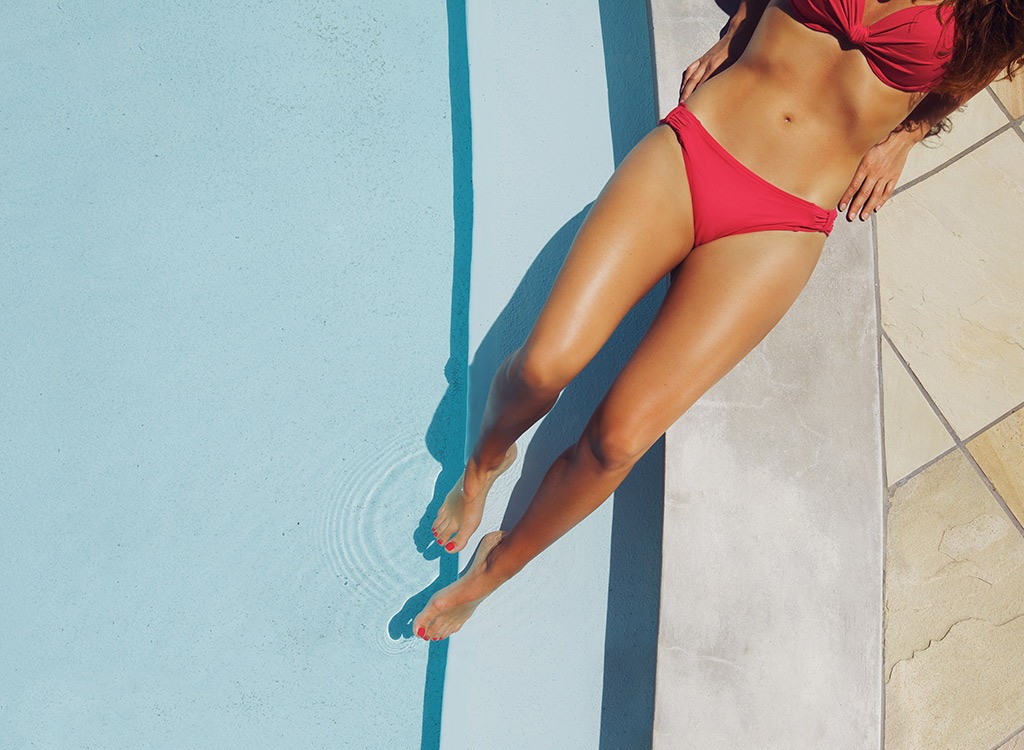 Leave it to bikini season to uncover how successful your weight-loss efforts have been over the winter. Luckily, showing more skin can help motivate you to shed those extra pounds. Believe it or not, but a small study published in the journal Body Image found that women considered wearing a bathing suit in front of others the most uncomfortable situation (even compared to being intimate in the bedroom) when it came to body image.
Based on those findings, another study in the International Journal of Psychological Studies wanted to see how women coped when they were asked to imagine themselves modeling a swimsuit in front of friends. While 77 percent of the women noted feelings of avoidance (like, avoiding going to the fitting), a surprising 60 percent responded with thoughts of "appeasement," such as "Try to eat healthy for the next few weeks," and "Tell yourself there is still time to lose weight." So get yourself bikini-body ready with these foods, slip into your suit and build up some serious slim-down motivation!
You Can Grow Your Own Food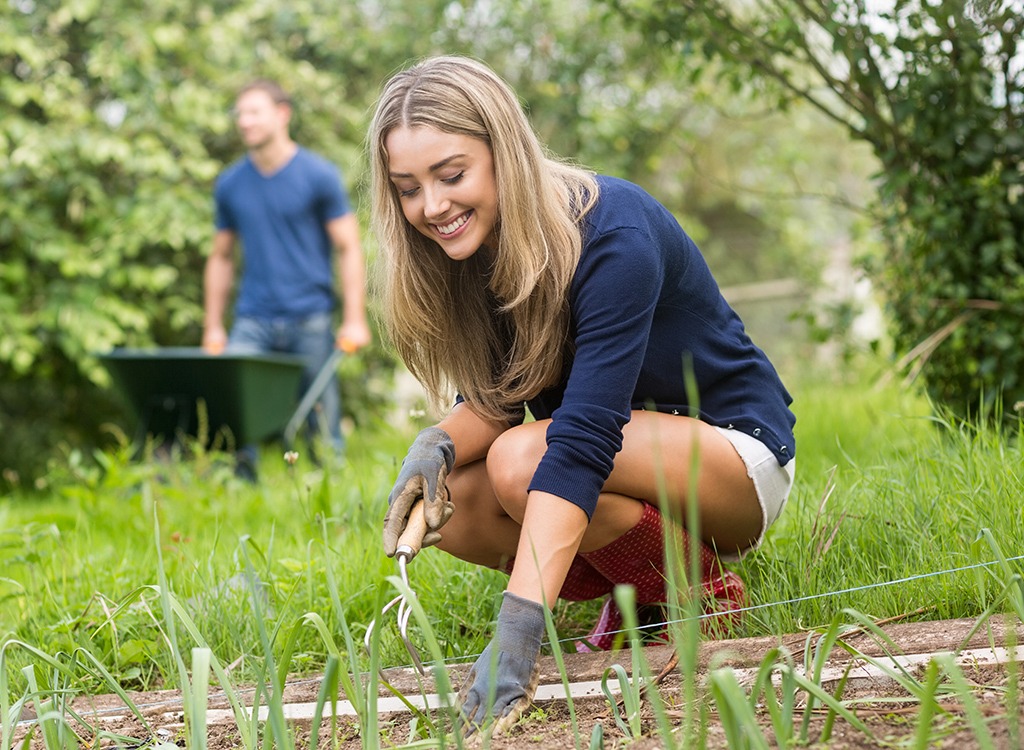 Sure grabbing farm fresh foods is good for zapping away your love handles, but the simple act of gardening may boost your results even more! Research out of the University of Utah suggests the simple act of tending to a garden may keep weight off your frame: on average, female and male gardeners are 11 pounds and 16 pounds, respectively, leaner than their greenless-thumbed peers.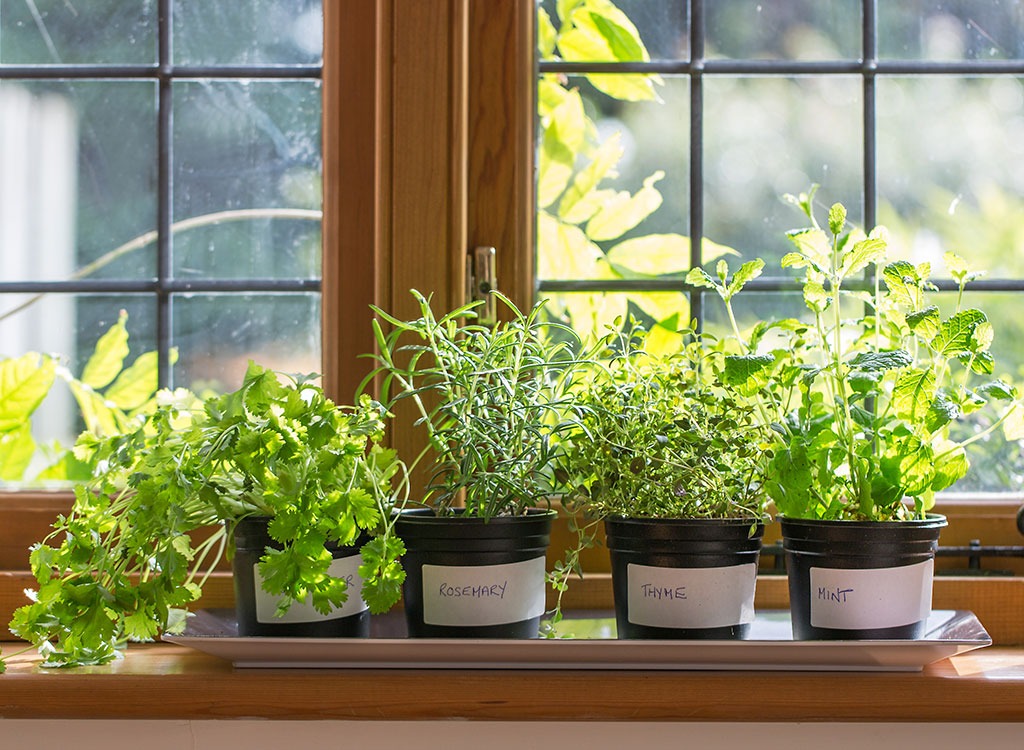 Start small with an herb garden. Adding herbs to your summer fare will not only bring tons of fresh flavor for minimal calories, but it can also help slim you down. A study in the journal Flavour found participants ate significantly less of a strongly-scented dish than an equicaloric, mildly scented version. On top of that, herbs like parsley are natural diuretics, which can help flush excess water from the body, ridding you of belly bloat and pesky cellulite. Start here with these tips for How To Grown Your Own Salsa.
The Heat Suppresses Your Appetite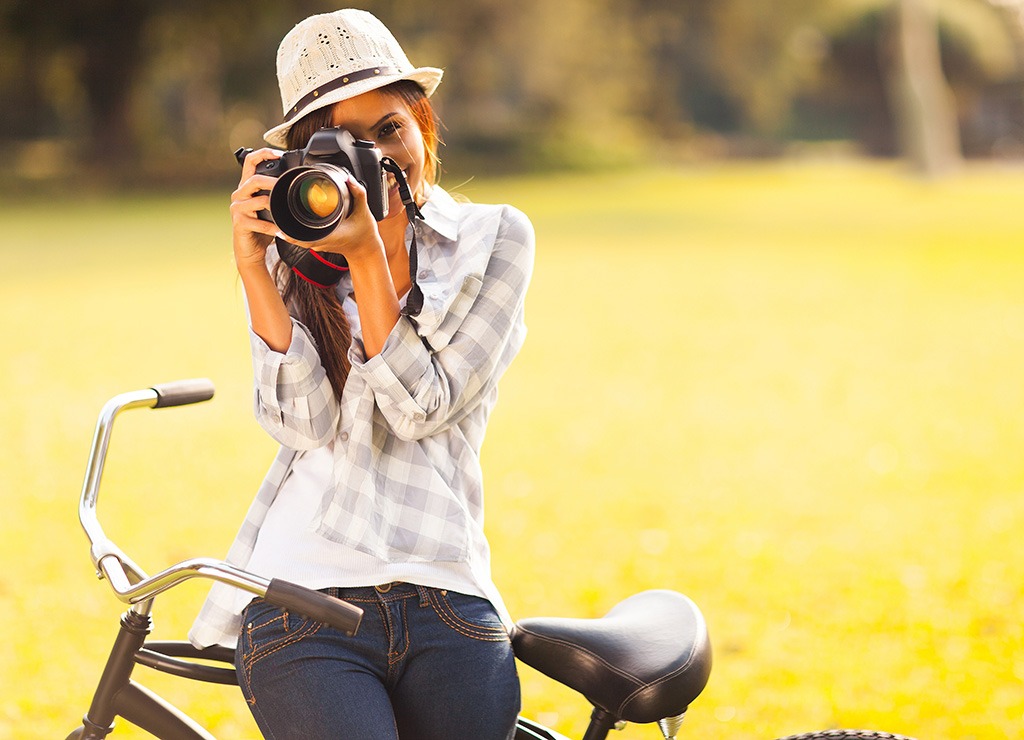 The days of curling up in a blanket with a rich cup of hot chocolate in one hand and creamy soup in the other are long gone. Have you ever noticed that you tend to feel less hungry in the warmer months? Scientists believe that the heat tames your insatiable appetite. According to Loughborough University researchers out of the UK, men who exercised in a hot environment (86° F) tended to eat less than those in a neutral (68° F) environment, whereas those who exercised in a cooler setting (50° F) tended to eat more. Overall, warmer athletes consumed 12 percent fewer calories and reported feeling 15 percent less hungry than those who were chilly, even though there were no differences in appetite-related hormones. Continue curbing your appetite with these 15 Ways to Trick Yourself Into Feeling Full!
You Eat More "No Cook" Meals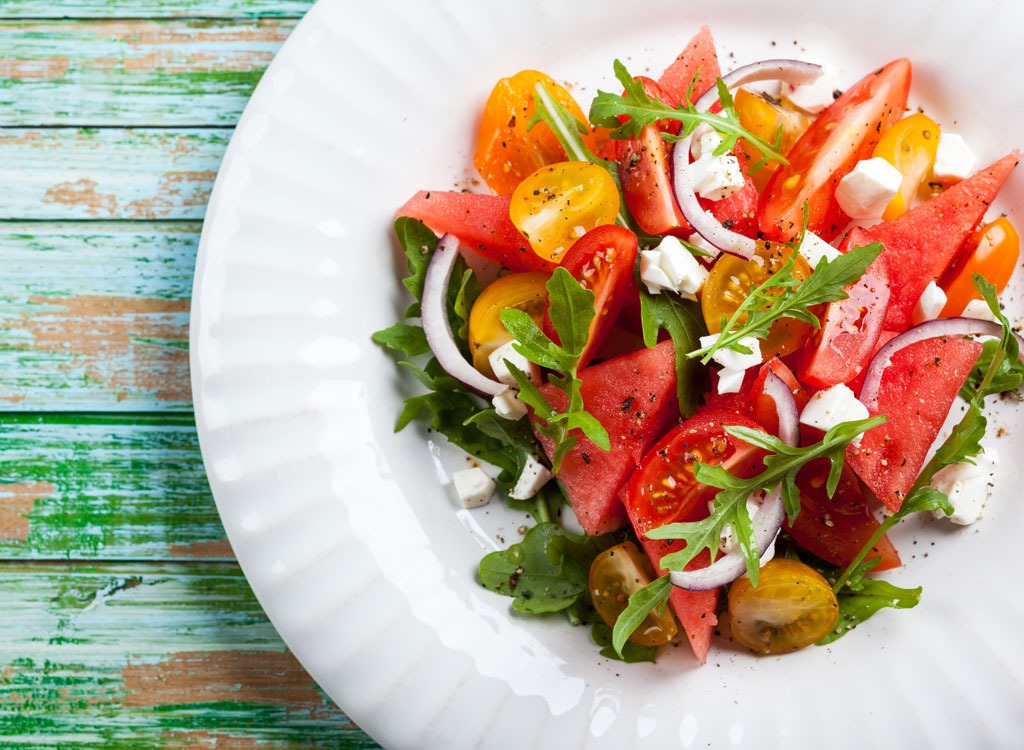 Ice cream is a favorite food of the warm months for a reason—you don't really want to subject yourself to additional, unnecessary heat. That's why many of us opt for some ovenless, meat-free cooking during the summer months, like fresh fruit salads, gazpacho, ceviche, and tuna fish sandwiches. When you eat more antioxidant-rich fresh fruits and veggies, you start to displace saturated-fat-laden meats, which have been known to contribute to inflammation and stunt weight loss efforts. Plus, some foods are actually provide more nutrients without cooking, like overnight oats. Raw oats are a rich source of resistant starch, a type of carb that bypasses traditional digestion, instead acting as fuel for your gut bugs who ferment them into anti-inflammatory fatty acids and shut off your fat-storage genes.
The Cold-Month Blues Are A Thing of the Past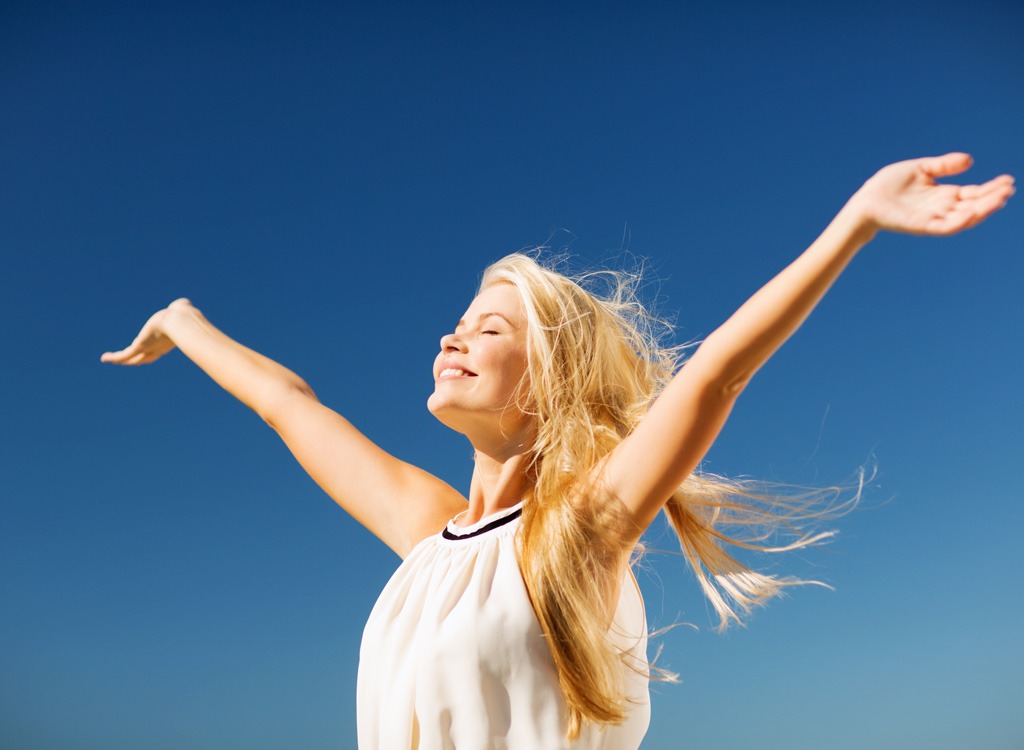 Dark and cold winters can be sad, which is why 6 percent of the US population suffers from seasonal affective disorder (SAD), a type of depression, and another 14 percent suffer from a lesser form of seasonal mood changes known as "winter blues," according to Dr. Norman Rosenthal in the journal Psychiatry. He explains that SAD sufferers' "energy level decreases, they tend to eat more, especially sweets and starches, and they gain weight." In fact, a study out of the University of Pittsburgh found that 27 percent of people with SAD reported binge eating during the dark months.
Luckily, catching some rays in the summer months can alleviate many of these symptoms as exposure can increase serotonin levels. This hormone is responsible for happiness and proper sleep and is metabolized with the help of vitamin D, which is produced by your skin during sun exposure. And according to a study out of the University of Milan, dieters who received vitamin D supplements showed greater weight loss and had slimmer waistlines than those without the supplements. Plus, your improved mood will keep your spirits up! Before you head outside, be sure to munch on these 7 Foods To Eat To Help Prevent Sunburn.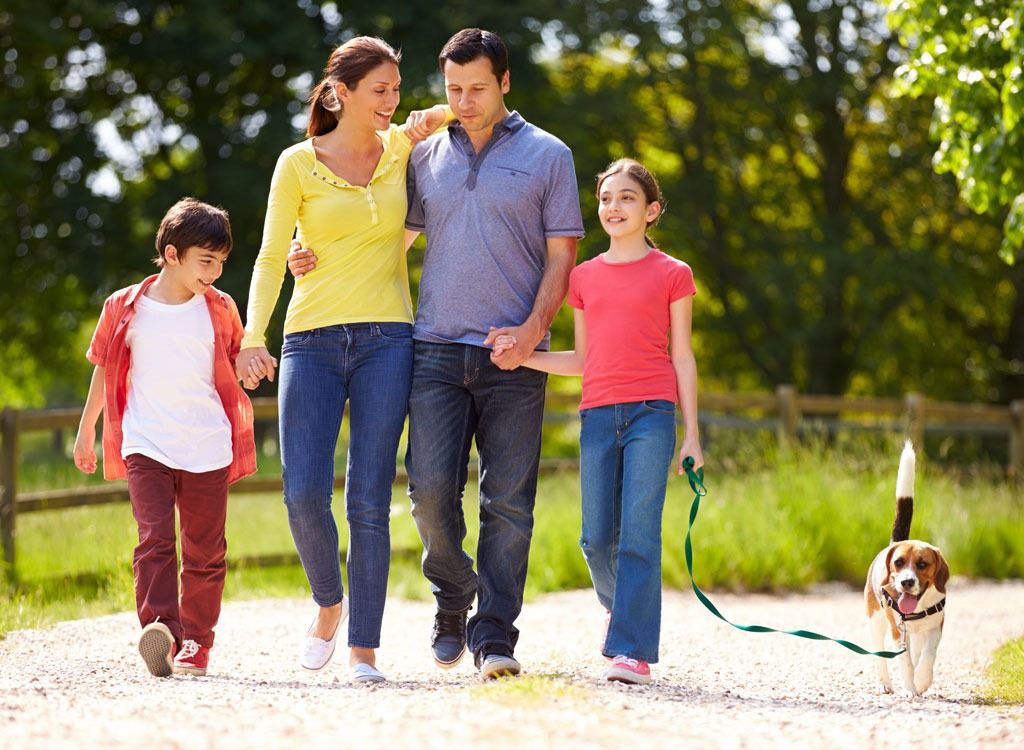 Which means your life doesn't have to completely revolve around your kids' schedules! With fewer work and school obligations (especially once you ship your kids to camp), you can spend more "me time" working on reaching your body goals. Plus, the entire family can get in on the fun!
You Instinctively Make Healthier Choices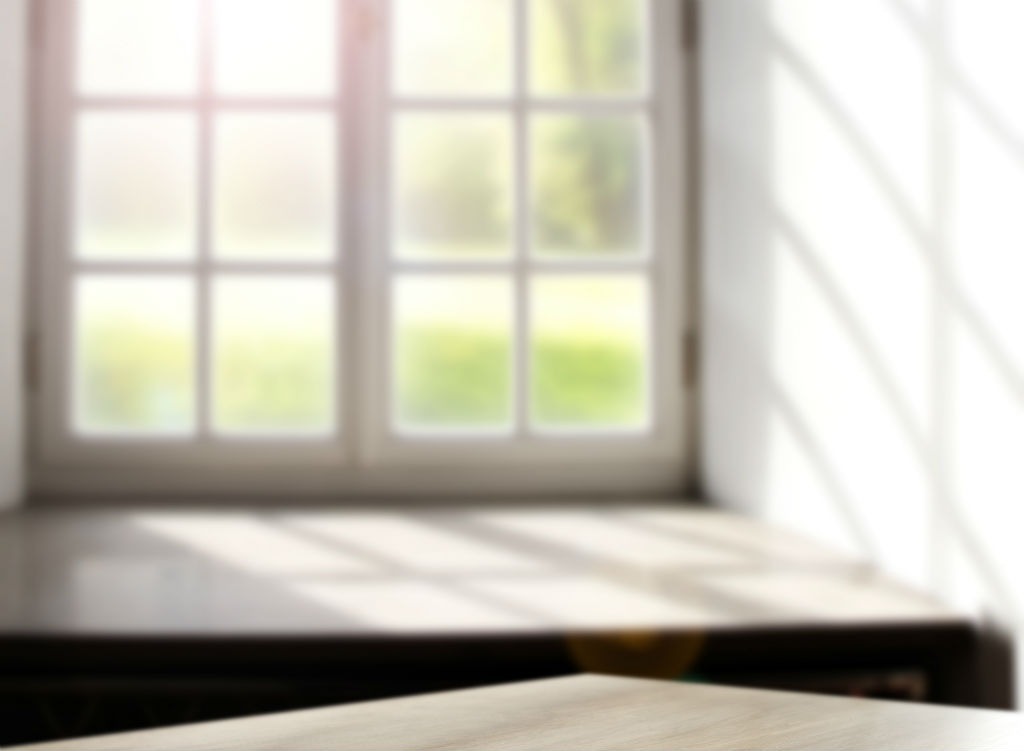 According to a study by Eat This, Not That! Magazine's advisor, Brian Wansink, PhD, Director of the Cornell Food and Brand Lab and author of Slim by Design: Mindless Eating Solutions for Everyday Life, the summer light may actually help you make healthier choices. That's because his new study, published in the Journal of Marketing Research, found that those who dined in well-lit rooms were about 16-24% more likely to order healthy foods than those who noshed in dimly lit rooms. Wansink and his co-authors speculate that the effect is mainly because brighter lights make us feel more alert, which allows us to make more "forward-thinking decisions." Grab a seat outside, or open your windows and let the light flood in! Looking for more ways to trick yourself into eating more healthily? Check out these 15 Ways to Break Your Bad Eating Habits.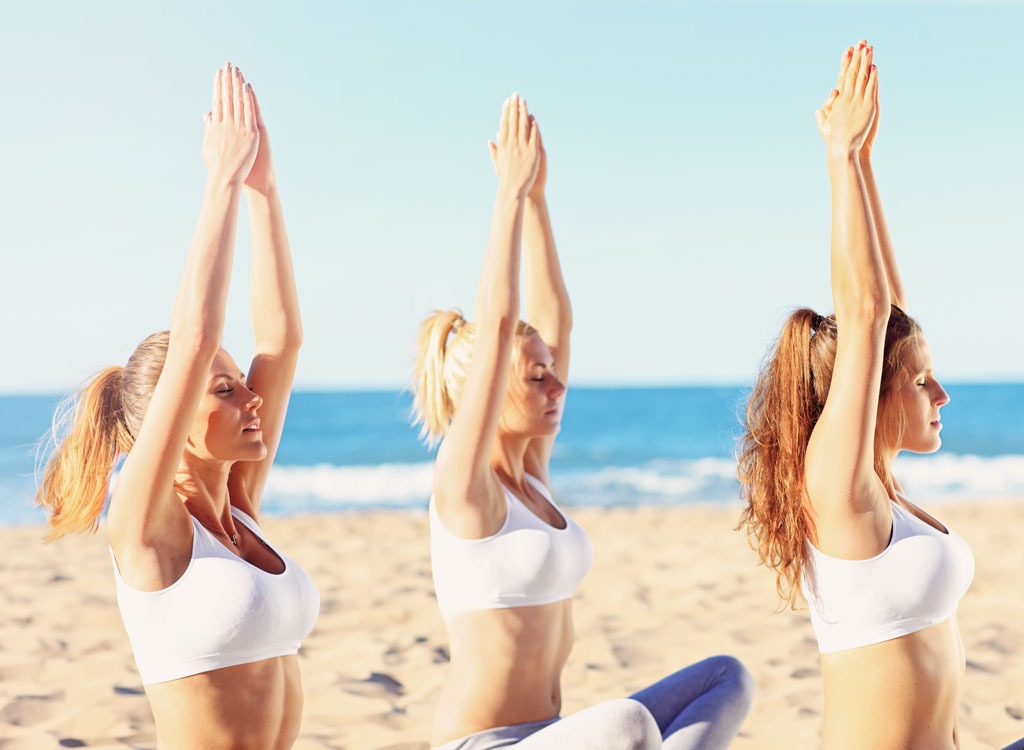 Your yoga studio may have a calming blue on the walls, but it's not nearly as calming as catching a glimpse of the ocean! Summer is a great time to splurge in outdoor fitness classes, like a boot camp or beach yoga. Not only does it give you a chance to try something new, but these classes will help break up your routine and challenge new muscles, which can keep you from suffering through a weight-loss plateau. Plus, a study in the International Journal of Behavioral Nutrition and Physical Activity discovered that adults tend to spend more time exercising outdoors than indoors, which correlated with an increase in calories burned! Just remember not to workout in the peak heat of the day—between 10 am and 5 pm—to make sure your body doesn't overheat.
Hot Coffee is Out, Smoothies Are In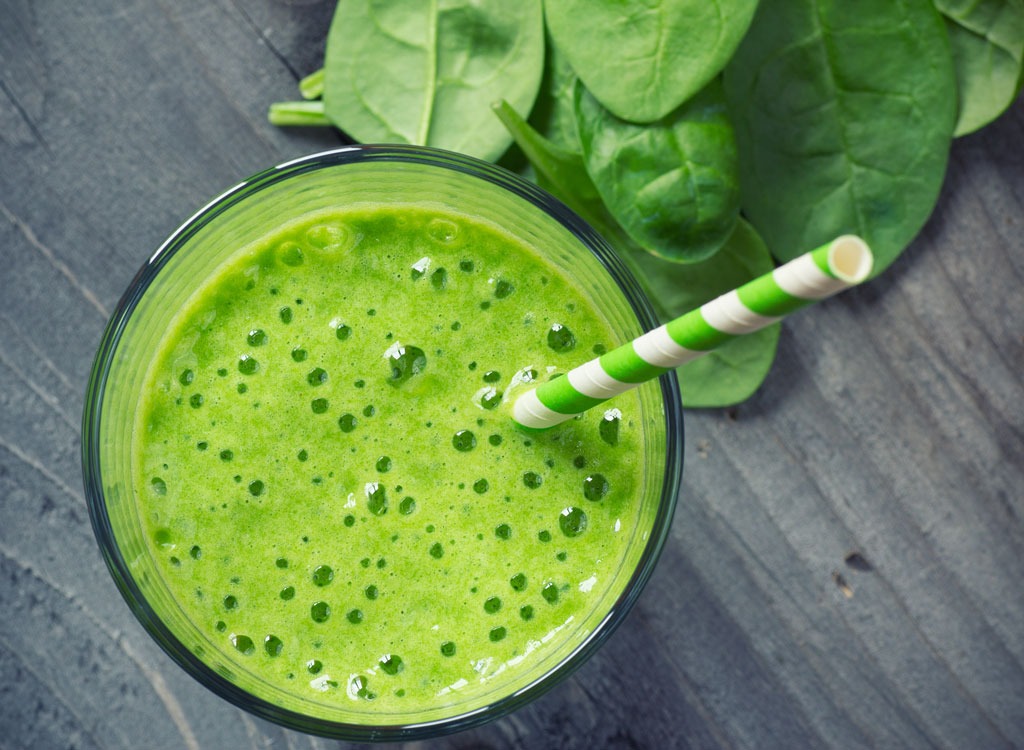 With temperatures soaring over 80 degrees, your morning coffee is a frappucci-NO! Once it becomes too hot for a cup of joe, don't switch over to the iced variety. Start your mornings with a cool, refreshing smoothie! Swapping a common summer-grab like the grande vanilla frappuccino for a berry oat smoothie (get the recipe here) will save you 150 calories, 9 grams of fat, and 33 grams of sugar!
The Endless Types of Outdoor Activities
With time off from work and the kids off from school, summer is the perfect season to partake in new, fun activities—a much-needed escape from all that sitting you do at your desk job. Go to the beach for a swim, play volleyball or paddleball. Take up a game of tennis. Learn to surf or kayak. Head over to the nearest mountain for a hike and even camp out overnight. The calorie-burning possibilities are truly endless!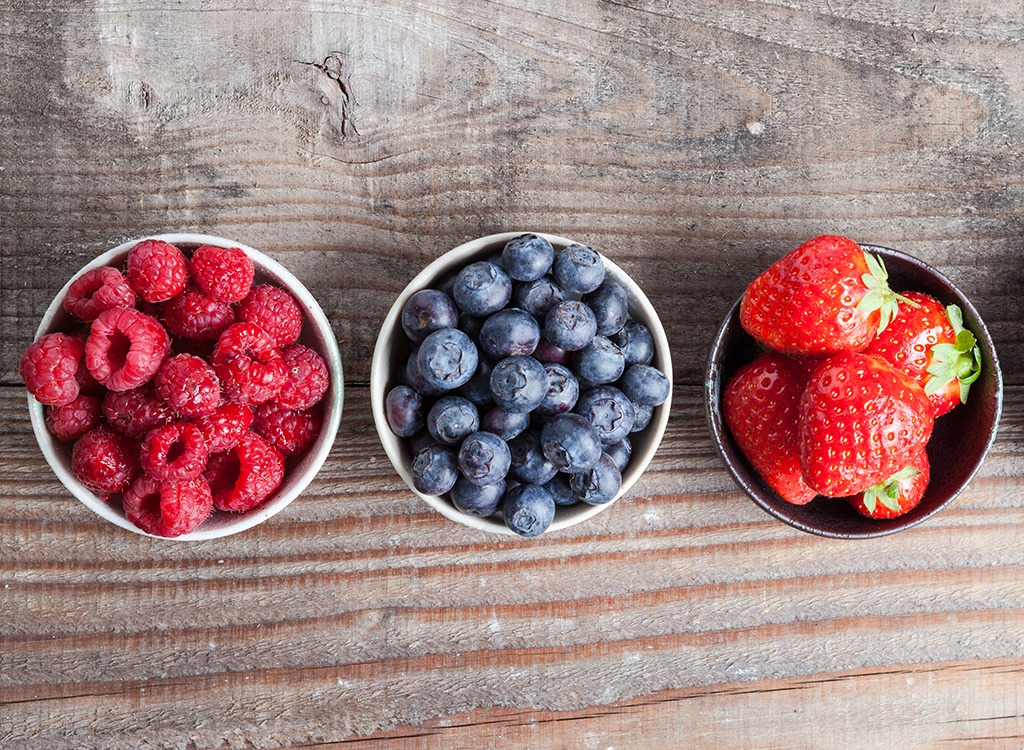 For even more summer-fun activities, look no further than heading over to a local farm for some pick-your-own action! Summer is the perfect time to load up on flat-belly-friendly fruits like peaches, cherries, and berries. In particular, raspberries, strawberries, blueberries are packed with polyphenols, powerful antioxidants that can help you lose weight—and even stop fat from forming! In fact, a Texas Woman's University study discovered that feeding mice three daily servings of berries decreased the formation of fat cells by up to 73 percent! As for peaches, this stone fruit also possess phenolic compounds which have been shown to modulate fat gene expression. What's more, all of these fruits are low in sugar and high in satiating fiber!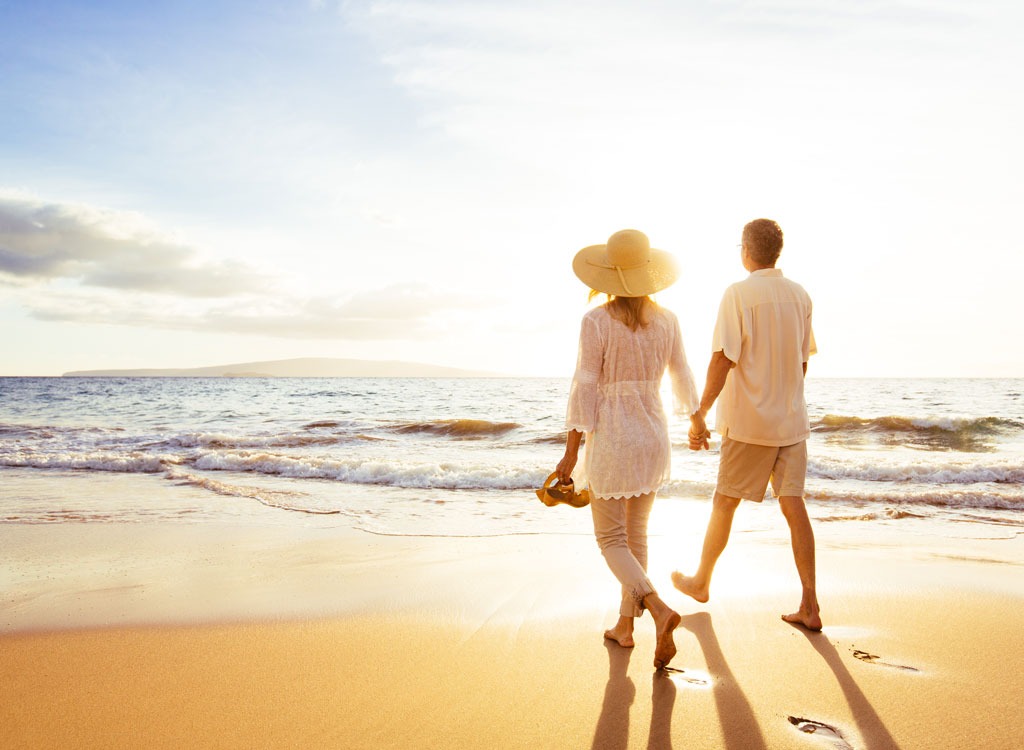 6254a4d1642c605c54bf1cab17d50f1e
Summertime means longer days and shorter nights, so you have more daylight to stick to your fitness routine. The Summer Solstice in June has nearly 6 hours more daylight than the December Winter Solstice (which is the shortest day of the year). That means you have 15 hours of bright, beautiful sun to sneak in a fitness class in the morning, shop for healthy groceries after work, and fit in an evening stroll after dinner.
Creative Ways to Stay Hydrated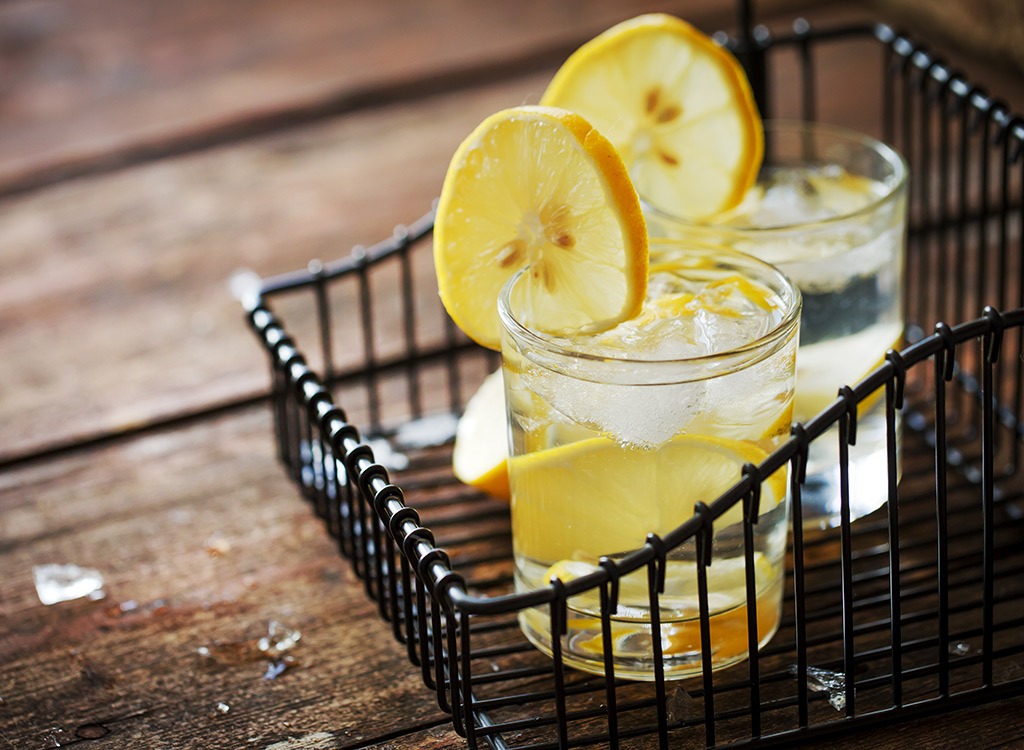 Unfortunately, the more you sweat doesn't make you burn more calories—it just dehydrates you more. So it is essential to stay hydrated and eat foods with electrolytes, like bananas and kale. What's so great about summer months is that there's no shortage of simple ways to replenish your H2O stores. Add herbs like mint and basil, or slices of fruits and cucumber to your water glass to fill up with flavor. You also have the option of sipping on refreshing iced tea. We're big fans of iced green tea, which is full of EGCG, an antioxidant which has been shown to boost your metabolism so you can expedite your weight-loss progress.
Olivia Tarantino
Olivia Tarantino is the Managing Editor of Eat This, Not That!, specializing in nutrition, health, and food product coverage.
Read more about Olivia