20 Supermarket Trends of 2016
Everybody loves food. Everybody loves shopping. So how come nobody loves food shopping? Well, that might soon change.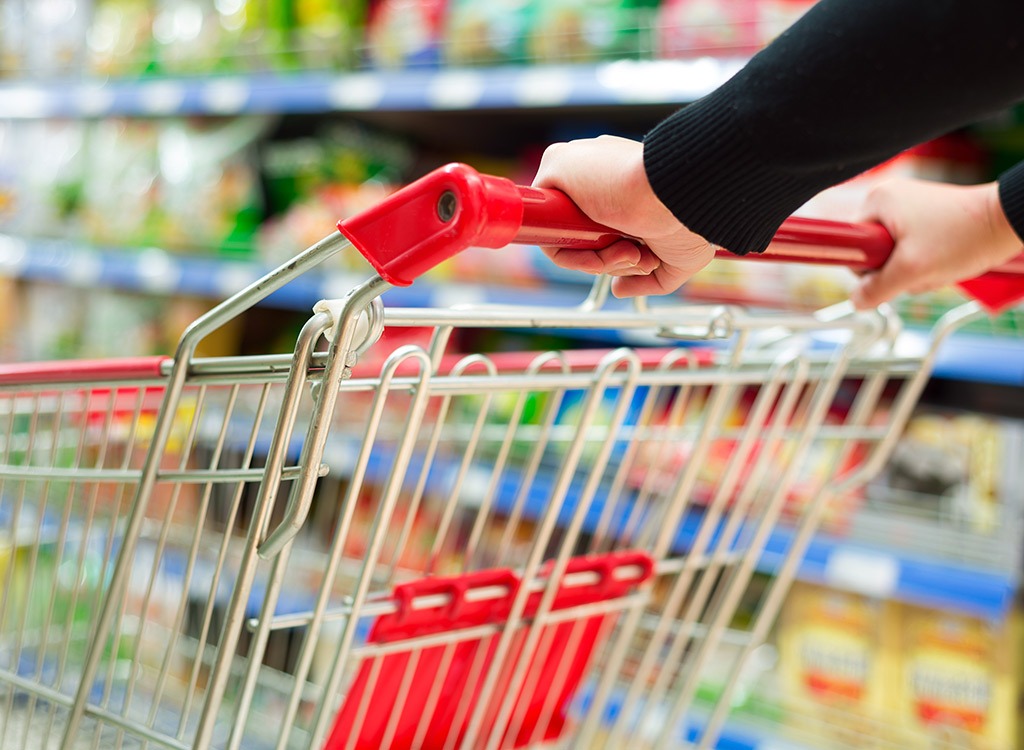 The American supermarket is undergoing a series of dramatic changes, spurred in part by the food court approach of Whole Foods and other new retailers. And of course, thanks to the threat from Amazon, Fresh Direct, Blue Apron and other grocery- and meal-delivery services, supermarkets are finally realizing that if they want people to enter their sliding doors, they need to offer something more than just soul-sucking fluorescent lighting and carts with only three good wheels.
What that means for you is that food shopping might actually become, if not fun, then at least more tolerable. "Supermarkets will focus their in-store offerings more and more on creating foodie-like experiences," Randy Burt, a partner at the consulting firm A.T. Kearney, told U.S. News and World Report recently. More free samples, more exotic brands, and maybe even more polite folks who can help you find the Readi-Whip without dispensing judgmental sneers.
And if you set aside a little extra time for shopping, you might discover a lot of exciting new foods that can help you drop pounds, improve your health and just plain enjoy eating more. The team at Eat This, Not That! paddled the aisles and discovered some exciting new trends in your local grocery store. For more amazing ways to blast fat fast, don't miss these 40 Best Foods to Melt Love Handles!
PLUS: Use the hashtag #EatThisin2016 and share this link on Facebook, Twitter, Instagram or Pinterest to be entered to win an iPad Mini 4!
Why pick between coffee and tea when you just sip both at the same time? Well now thanks to Javazen, a company that combines the two super brews, it's totally possible. Their brewables come in three blends: Boost (coffee, yerba mate, and acai), Balance (coffee, green tea, and cacao) and Relax (coffee, rooibos and goji). If our crystal ball is as accurate as it's been in years past, we'd bet even more coffee-tea collaborations will hit supermarket shelves and restaurant menu boards in the upcoming year. Get ready to catch a buzz like you've never experienced before—and while you're at it check out these 7 Crazy Things Coffee Does to Your Body!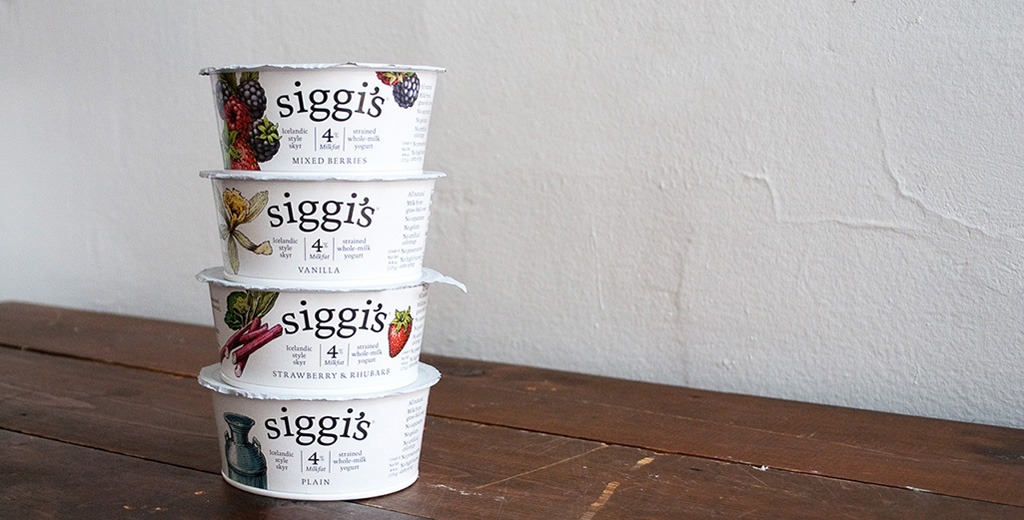 In February of last year, the Dietary Guidelines Advisory Committee dropped their longstanding recommendation that we should limit dietary cholesterol and animal fat. And one recent study found that acids in milk fat may actually crank up your body's calorie-burning centers!
The result? American supermarkets are now starting to sell more full-fat dairy products to meet consumer demand. "We still sell plenty of nonfat and low-fat dairy products, but the growth has come from whole-fat dairy products," says Errol Schweizer, executive grocery coordinator at Whole Foods Market, tells the Wall Street Journal. "A lot of customers have been going toward minimally processed dairy products, and that includes products that have the fat left in." To discover more fatty foods will help make you skinny, check out these 20 Best Full-Fat Foods for Weight Loss.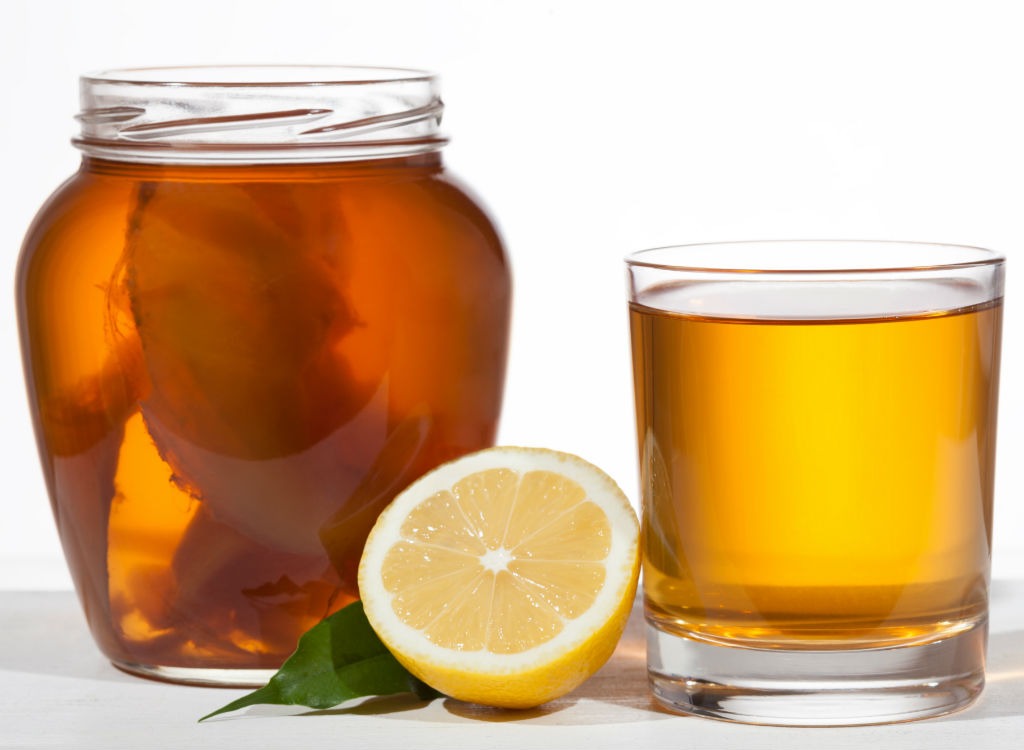 For years Greek yogurt has been the go-to food for those looking to add more probiotics to their diets. But nutrition experts predict that 2016 will bring a proliferation of new products—that live outside of the dairy aisle— that are filled with the gut-healthy bacteria. "Looking forward to 2016, it won't be uncommon to find probiotic-fortified foods and beverages such as orange juice, cereals, and waters." registered dietitian Sarah-Jane Bedwell tells Today's Dietitian.
But it doesn't end there: Expect to see vegan coconut oil spreads, high-protein muffins and vegetable juice fortified with L Acidophilus, L plantarum, L rhamnosus, and L reuteri on your supermarket shelves, too. Foods that are have naturally occurring probiotics like kimchi, sauerkraut and kombucha have also seen a recent resurgence of sales. There's no denying probiotics popularity, but is the stuff any good for you? The short answer is yes. "Bacteria in the form of probiotics may support gut health, boost immunity and play a role in regulating blood sugar," explains registered dietitian Isabel Smith. It's possible that it plays a role in keeping the appetite-regulating hormone, leptin, pumping out properly, too, making it a must-try for those trying to lose weight.
Sure, it's leaner and filled with more health-boosting nutrients like CLA and omega-3 fatty acids, but grass-fed beef (one of the 29 Best-Ever Proteins for Weight Loss is so 2015. In 2016 expect to see more grass-fed products ranging from protein powder and eggs to yogurt, cheese, and packaged meat snacks. "You're going to see a lot more grass-fed dairy products launching at Whole Foods. That's been a big push for us, Whole Foods' executive global grocery coordinator Errol Schweizer told industry trade magazine Supermarket News. "Mostly exclusive items from some well-known brands."
Food marketers and creators know that the American dieters are on to them. Many health-minded people now know that fat-free snacks are really just sugar bombs in disguise. For this reason, people are simply axing the products from their shopping carts and replacing them with healthier alternatives. To win back customers' cash, Nabisco has flattened two of their signature snacks to create Even Thinner Wheat Thins and Oreo Thins, a snack with a slimmer silhouette and 20 fewer calories per cookie. Don't be fooled, though, these snacks still have a laundry list of ingredients that make them far from "healthy" picks, but they do make decent options for those who want to indulge a bit while keeping calories in check. We're curious to see what Nabisco products will follow in the coming year and how competing manufacturers will get in on the new skinny trend.
In 2015, bone broth and "souping" hit the wellness world with gusto. The tastier, warmer alternative to juicing is just what it sounds like: A low-calorie cleanse comprised of soups. While there is a variety of companies coming out with their own cleansing programs—including Soup Cleanse and The Splendid Spoon, who deliver their soups right to your front door—many consumers hopped on the bandwagon by heading to their local grocery stores. To meet the growing demand for low-cal—yet filling—soup a plethora of new varieties made their way onto the food scene. And thanks to Campbell, now you can even make a bowl of chicken noodle right in your Keurig! This is one trend that we don't see slowing down anytime soon.
New U.S. dietary recommendations have finally dropped, and the suggestion to limit added sugar to 10% of daily calories is, hands down, the most buzzed-about recommendation. This new focus on the dangers of sugar has put companies under increasing pressure to reduce the amount of the sweet stuff they put into their products. Expect to see less sugar in your snacks and more products advertising 'natural sweeteners,' like stevia, maple syrup, agave syrup, monk fruit, dates, and coconut sugar. Although this is certainly a step in the right direction, know that there's little research demonstrating that alternative natural sweeteners are significantly better than plain ol' sugar. In fact, many of them are metabolized in the same way as sucrose. Curious how your body reacts every time you overload it with the white stuff? Then check out our exclusive report, This is What Happens to Your Body When You Eat Sugar.
Green Tea & Matcha Everything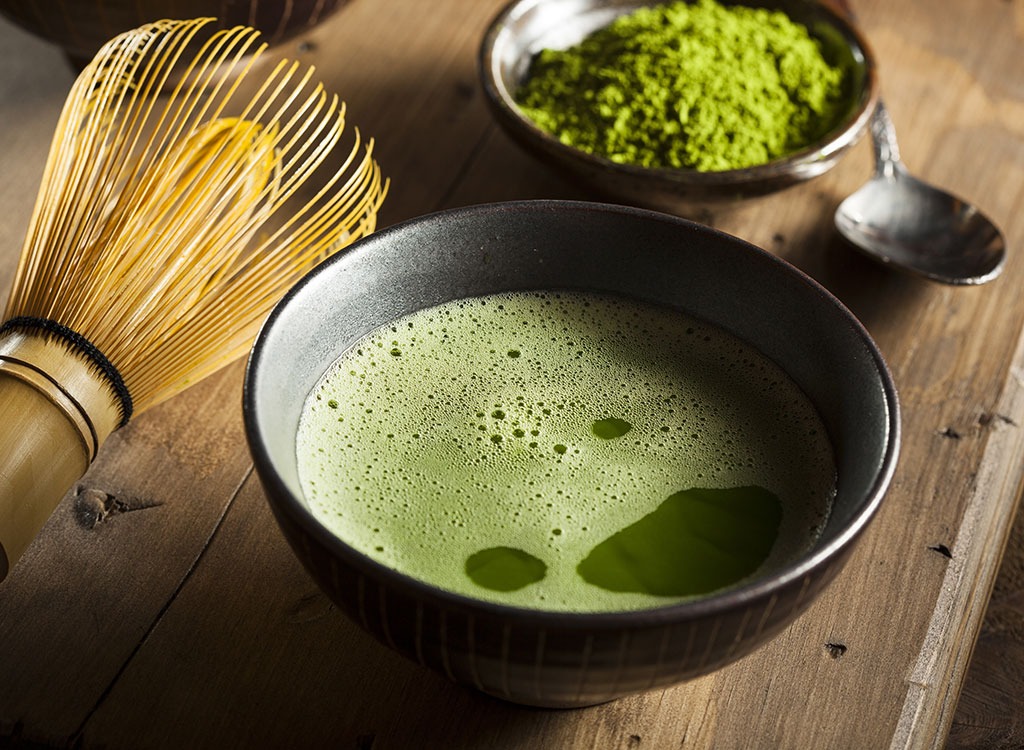 Green tea isn't just found in your grandma's fine china anymore; the trendy brew has been popping up in everything from cookies and ice cream to greek yogurt and even salt! And it's not just a grocery store trend. New York City hotspots like Victory Garden and Juice Generation have been adding matcha into their menu items to cater to their health-minded clientele. Expect to see more tea-infused products in the year ahead.6254a4d1642c605c54bf1cab17d50f1e
With more people trying to scale back on simple carbs and gluten while amping up their protein intake, it's no surprise that muscle-building pasta alternatives have taken the grocery store by storm. One company, Banza, makes it fiber- and protein-filled pasta alternative form chickpeas while their competitor Tolerant turns to things like lentils and black beans to create their line of fibrous, nutritious products. Expect to see more packaged pasta alternatives making their way to a grocery store near you. And here's hoping that with the trend, brings some short-cuts for healthy zoodle noodles, too! How great would it be if you could buy pre-spiralized, stovetop ready veggies!? Hey, we can dream, right? For more ways to slim down your noodles, check out these 40 Ultimate Pasta Tips to Stay Skinny.
Jerky & Dehydrated Snacks
If the Eat This, Not That! sample table is any indication, expect jerky—both meat and seafood varieties—and dehydrated snacks (think, kale and parsnip chips) to make a huge splash in the food space this year. We've gotten to try a bunch of the latest products, and it's safe to say that Brooklyn Biltong, a dried meat product similar to jerky, Brad's Broccoli Poppers, a dehydrated broccoli snack and Just Pure Foods Zucchini Chips are among the best of the lot. For more ETNT-approved snacks you can eat on the run, check out these 25 Best High-Protein Snacks In America!
With big stars like Khloe Kardashian and Megan Fox proclaiming their disdain for dairy, it makes sense that milk purveyors are doing everything they can to retain their customers. This year you'll see more high-protein and calcium-enriched milks like TruMoo Calcium Plus and Fairlife in your local market!
Just a few years ago, plant-based protein powder was one of those items GNC workers had to climb a ladder to get for their animal-loving customers. Now, with the recent popularity of plant-based diets, vegan protein powders and bars are front and center in store displays. Expect to see brands like CVS and Kashi churning out new plant-based products packed with the muscle building nutrient. And be sure to check out these Best Vegetarian Course of Complete Protein, too!
Thanks to some recent innovation among cereal mongers, there will be a host of healthier instant oats finding a space on supermarket displays in 2016. Once known for their creepy additive and high sugar counts, this new generation of oats is easier on your body—and won't break the bank, either. We're fans of Kashi's Overnight Muesli and Bob's Red Mill Gluten-Free Oatmeal Cups for their tasty flavors and low sugar counts. In less of a hurry? Check out these 50 Best Overnight Oats Recipes!
Several years back, Starbucks discovered it could make massive sums for a simple box of cheese, fruit, and nuts. Now you can get the same, on-the-go protein punch from the more affordable Sargento Balanced Brakes. The portable packets come in a variety of cheddars with a selection of nuts and fruits such as cashews, almonds, raisins, and cranberries. We expect this new product to be huge, and it's basically a given that other companies will want to hop on the trend to steal away some of the profits. And if you're looking for some lower-cal snacks, check out these 50 Snacks With 50 Calories or Less.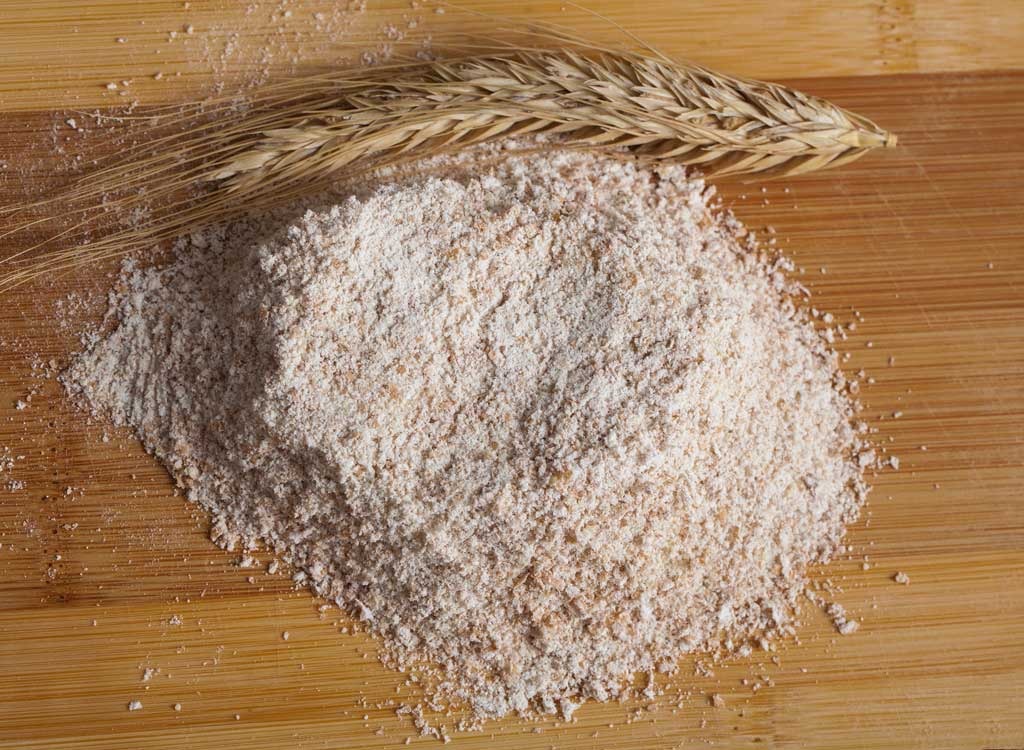 Wheat-free flours aren't just for those with celiac disease anymore, flours made from almonds, amaranth (one of the 30 Best Proteins for Your Penis), chickpeas, teff and other ancient grains are a growing trend among home cooks. You're sure to see more options making their way to a supermarket near you.
Gone are the days when kale, spinach, and romaine were the only options for your salad bowl. We're excited to say that with the new year comes a leafy greens revolution! Thanks to companies like OrganicGirl Produce, you'll now be able to get your hand on less popular washed and prepared options like pea shoots and mustard greens at grocery stores nationwide.
Pineapple cottage cheese and pie-flavored yogurt are so cliche—and, not to mention, sugar-packed. For this reason, creative food manufacturers have created a new generation of savory dairy products that are likely invading your supermarket as we speak. Blue Hill Yogurt sells flavors like butternut squash and parsnip while newcomer Good Culture, an organic cottage cheese company, has recently debuted two savory picks: Sundried Tomato and Kalamata Olive. It's only a matter of time before bigger names like Chobani and Yoplait hop on the bandwagon, too. Prefer to stick with the sweet yogurt varieties? Then check out these 25 Best Yogurts for Weight Loss!
In case you haven't heard, The United Nations has dubbed 2016 the International Year of Pulses, so it makes sense that we're seeing more and more products filled with beans and lentils hitting grocery stores nationwide. The most popular of the lot, however, is chickpeas—handsdown. Not only are they popping up in pasta form, but they're also making their way into frozen veggie burgers (MorningStar Farms has a killer Mediterranean Chickpea version). Most notably, though, is the growing array of roasted and flavored chickpea snacks. Companies like The Good Bean and Chick-a-Pea are starting to carve out a place for themselves in the nut category, and we expect to see some more established brands getting in on the trend in the coming months.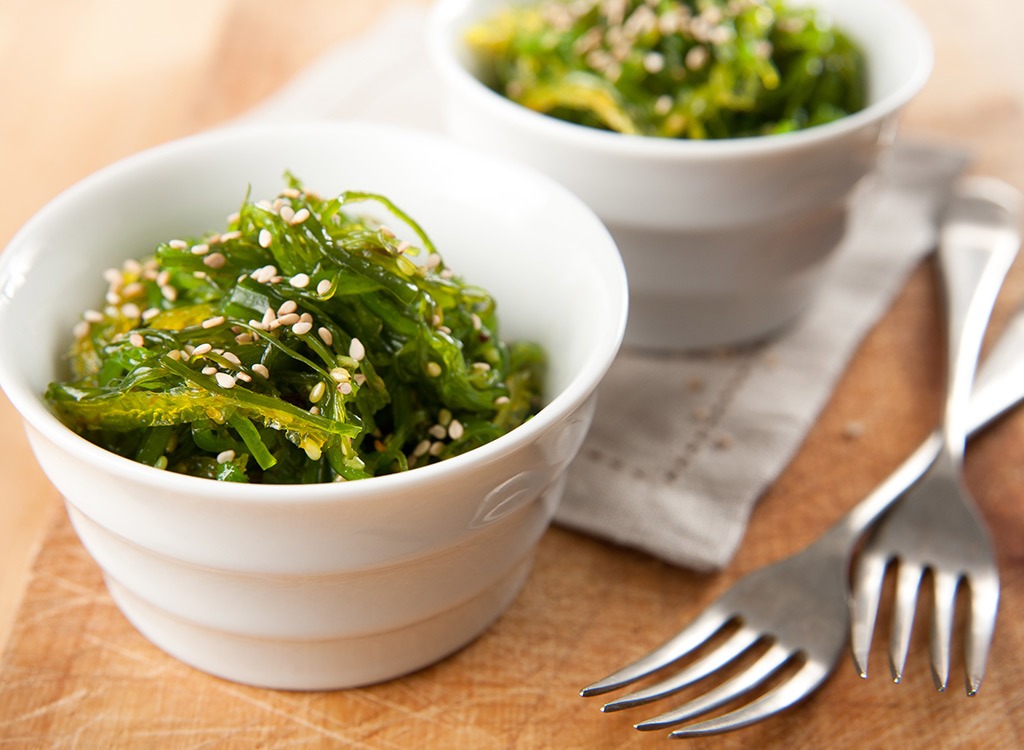 Move over kale, a new family of super greens is taking over the produce section. Not only are underwater veggies like nori, kelp, and seaweed filled with cancer-fighting nutrients like folic acid, but some of them also contain compounds called alginate, which has been shown to significantly cut fat absorption, says registered dietitian Tanya Zuckerbrot. Expect to see an expansive selection of sea plants invading supermarket shelves in the upcoming year.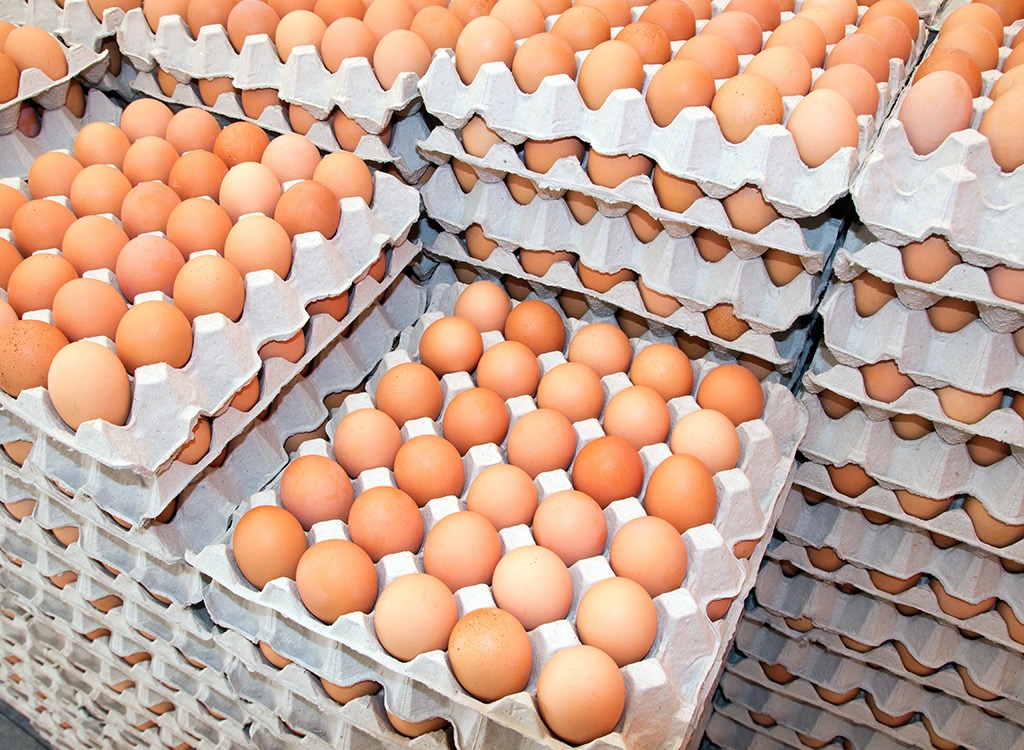 Whole Foods' top growth segment in eggs has been the non-GMO verified variety, according to the chains' executive global grocery coordinator Errol Schweizer. With more and more consumers concerned with the origins and the quality of their food, we expect to see this trend hold strong through 2016.