What the Heck is Sweet Potato Toast?
Sorry avocado, there's a new trendy toast in town—and it tastes amazzzzing! But is it Eat This approved? Read on to find out!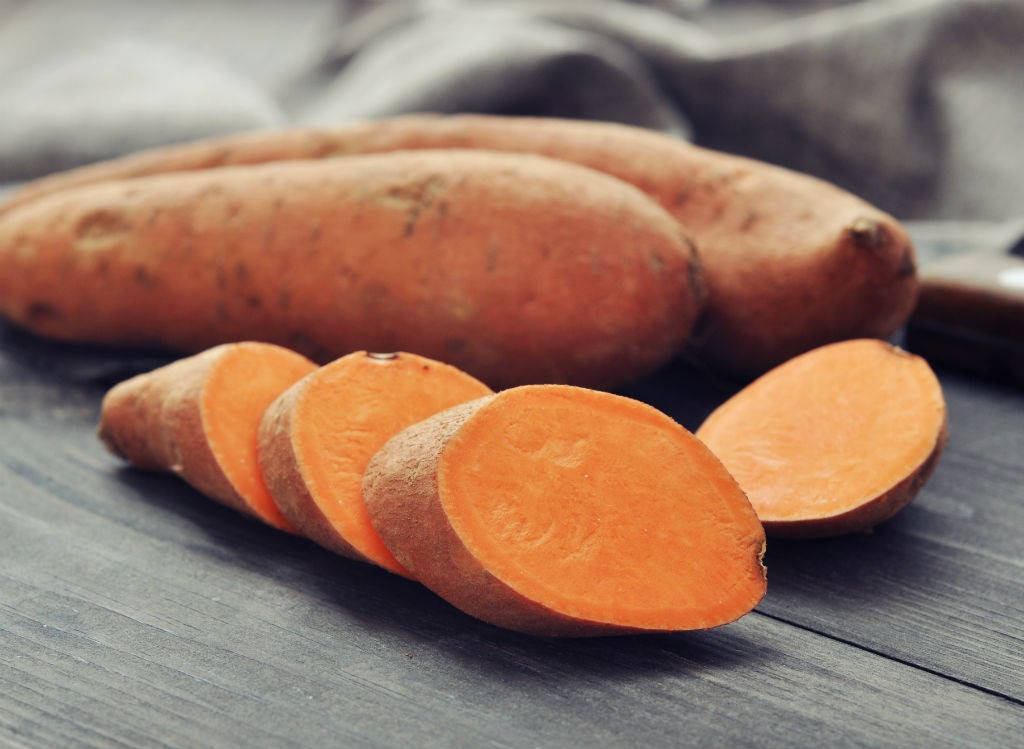 From over-the-top indulgent recipes to super healthy ones, Instagram has become more than a place for culinary inspiration, it's turned into a total food circus. These days it's nearly impossible to scroll through your feed without stumbling on something that will make your stomach growl.But the latest craze to hit the Internet is one that truly makes our heart sing! It's called sweet potato "toast" and it's exactly what it sounds like: toasted sweet potato slices topped traditional toast toppings like nut butter and avocado. (And yes, the tater slices go right into your toaster! Pretty cool, right?)
With more and more people ditching gluten (a substance found in traditional toast) by the day, it's really any wonder no one thought of this sooner—especially since sweet potatoes are a nutritional powerhouse. Not only are they packed with vitamins B6 and A (a nutrient critical for healthy vision and bone growth), one orange spud has just 112 calories and 26 grams of healthy carbohydrates. And of course, when it's sliced into "toast", these stats shrink down considerably. But what we love the most about this trend is that it's crazy versatile. Sweet potato toast can be tweaked to work as a breakfast, lunch, snack, or dinner option. To help fuel your culinary creativity, we rounded up snaps of our favorite flavor combinations! Enjoy, guys; they're all crazy delicious.
Note: For best (read: delicious) results, cut your sweet potato into ¼-inch-thick pieces.
MASHED AVOCADO, EGG, & RADISH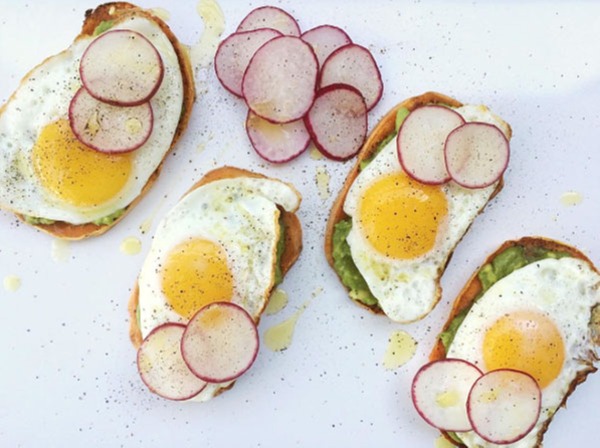 The avocado adds waist whittling fats while the eggs contributes a hit of protein that will help you stay full until lunchtime.
ALMOND BUTTER, BANANA, & CINNAMON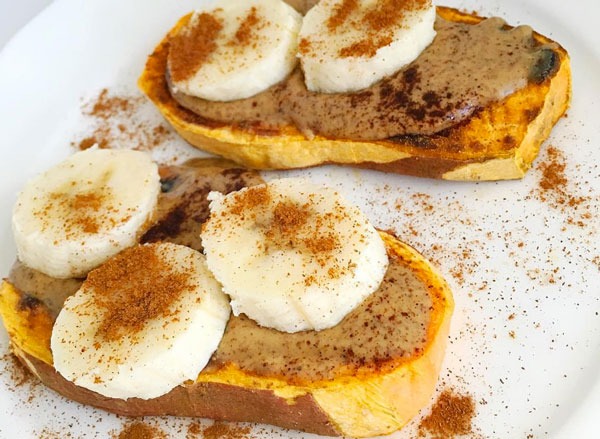 6254a4d1642c605c54bf1cab17d50f1e
Be sure to use an Eat This-approved spread if you're planning to make this sweet treat. Our top picks can be found in our exclusive report, The 16 Best Nut Butters for Weight Loss!
CUCUMBER, TOMATO, SPINACH, & AVOCADO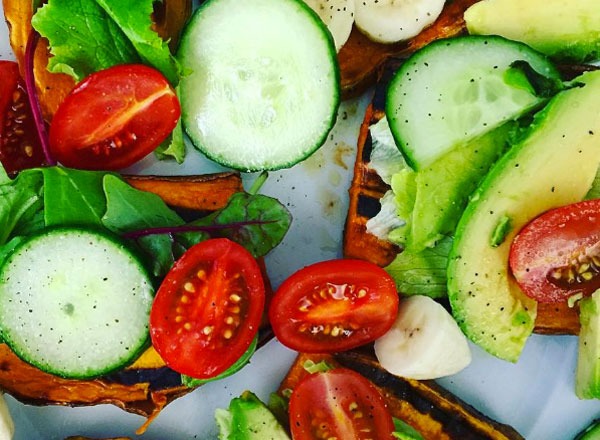 The avocado acts as a "glue," helping the veggies stay put while they travel from your plate to your mouth.
RED BEANS, ROASTED CAULIFLOWER, & KALE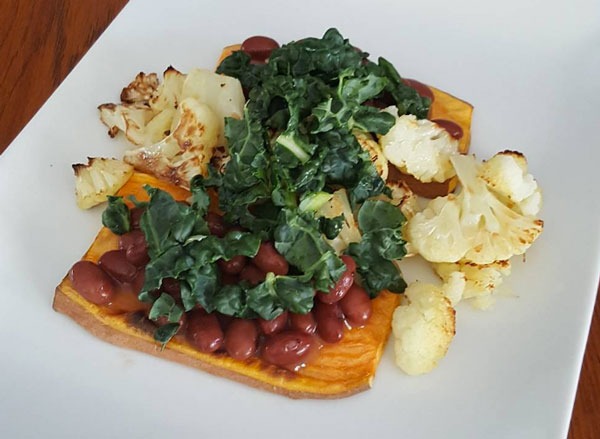 This may seem like an odd combination, but we assure you that it's a tasty one. Add this trendy dish to your weekly dinner lineup. Since it only takes a few minutes to prepare it's perfect for those crazy work week evenings.
PEANUT BUTTER & POMEGRANATE SEEDS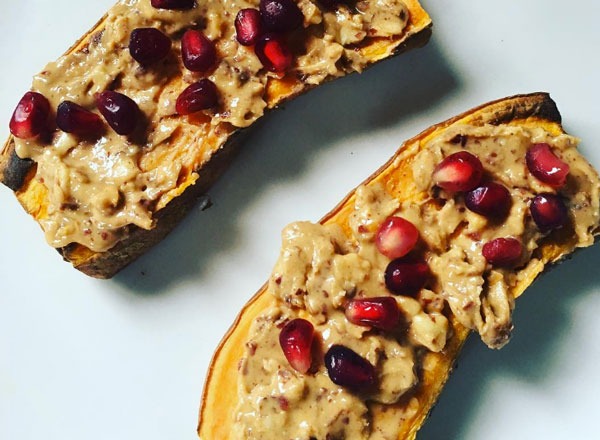 Try nibbling on this instead of your go-to desserts. Don't underestimate the taste bud-tantalizing goodness of this warm, creamy, and sweet combination—it's too good to be missed.
Images courtesy of: @eatingwhole30, @kitchyliving, @sezery, @beth.steimle
Eat This, Not That!
Inspired by The New York Times best-selling book series, Eat This, Not That! is a brand that's comprised of an award-winning team of journalists and board-certified experts, doctors, nutritionists, chefs, personal trainers, and dietitians who work together to bring you accurate, timely, informative, and actionable content on food, nutrition, dieting, weight loss, health, wellness, and more.
Read more about Eat This
More content from
Healthy Eating