The Best & Worst Menu Items at Sweetgreen, According to a Dietitian
Not every option at this healthy chain is what you'd expect.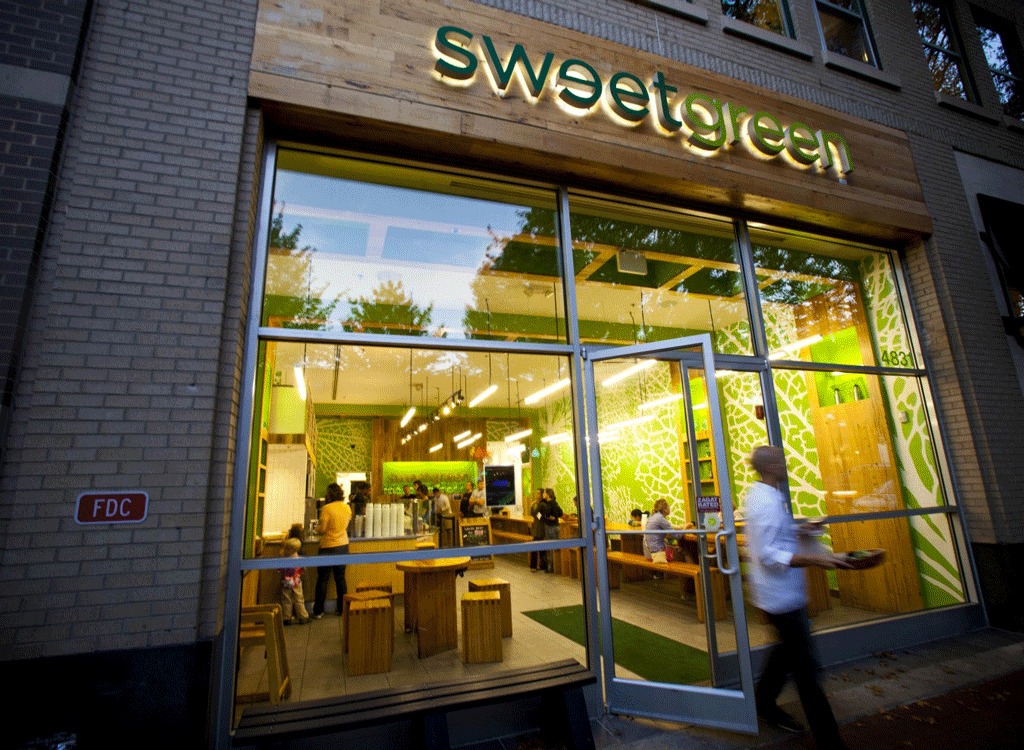 The salad giant has over 75 locations nationwide and has a reputation for being a healthy lunch or dinner option to grab on the go. But what salads on the Sweetgreen menu are the healthiest? Are there any that aren't as good for you as you'd think? We asked Hillary Cecere, MS, registered dietitian of Eat Clean Bro, in order to find out for sure. "Most of Sweetgreen's options are healthy!" she reassured us. "I love the assortment of vegetables, plant-based proteins, and healthy toppings options." Still, there are a few items on the menu you should steer clear of if you want to get the most out of your meal.
Warm Bowls
BEST: Fish Taco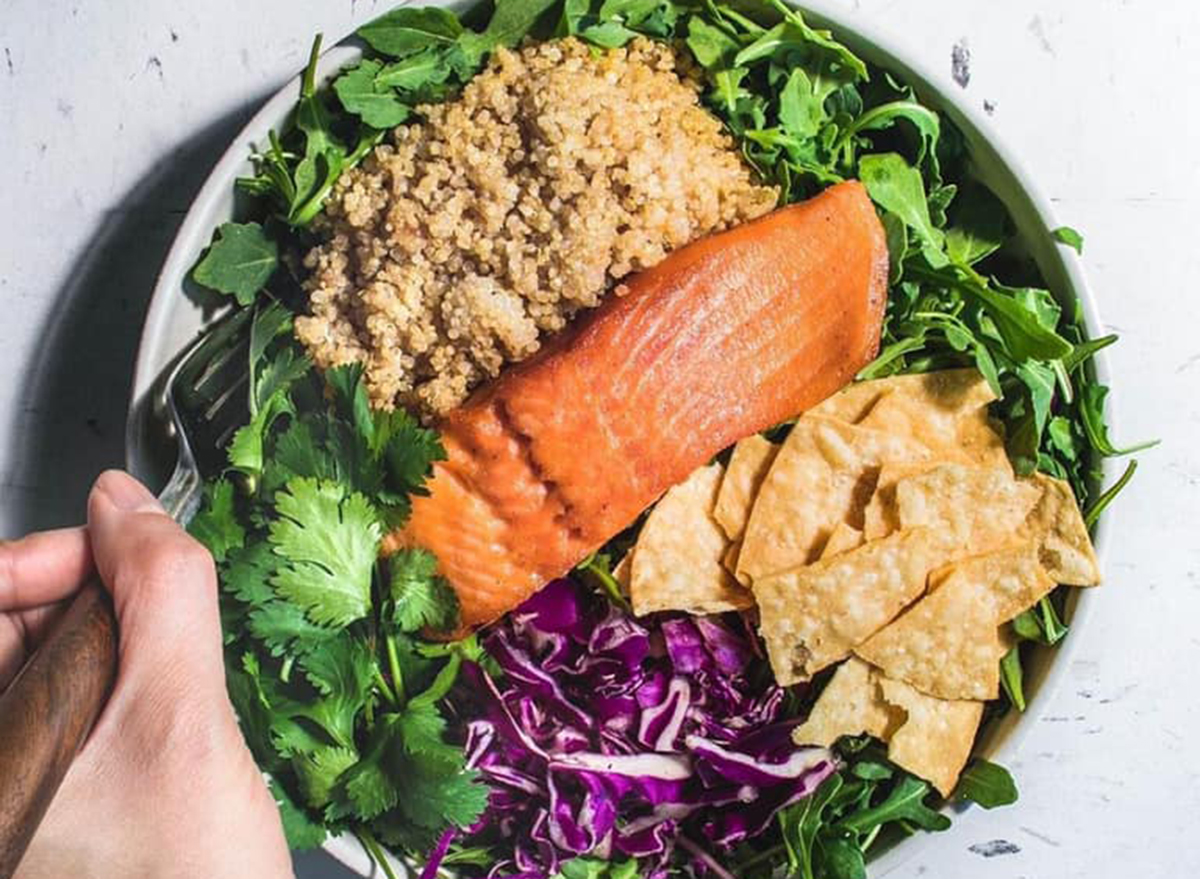 520 calories, 28.5 g fat (4 g saturated fat), 707 mg sodium, 39 g carbs (7 g fiber, 4 g sugar), 28 g protein
"The Fish Taco warm bowl is the lowest in calories and sodium," Cecere says. "It is made with roasted steelhead trout which is a good source of vitamin D and omega 3 fatty acids." Combined with the quinoa for a filling amount of protein and arugula for fiber and antioxidants, this bowl on the Sweetgreen menu is a great meal.6254a4d1642c605c54bf1cab17d50f1e
WORST: Hollywood Bowl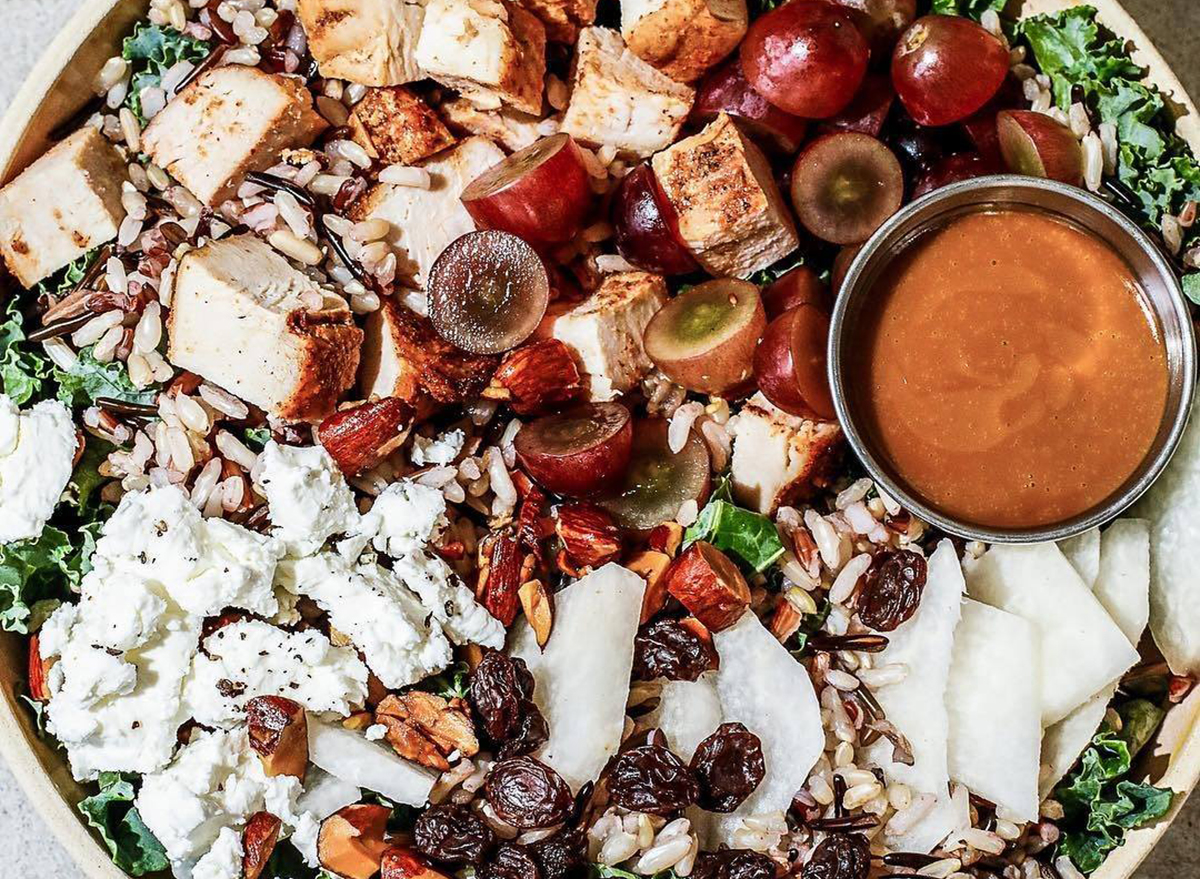 725 calories, 34 g fat (7 g saturated fat), 984 mg sodium, 70 g carbs (10 g fiber, 21 g sugar), 36 g protein
Even though they sound healthy, Cecere says the Hollywood Bowl is highest in calories, saturated fat, and carbs thanks to the high-calorie trio of wild rice, goat cheese, and balsamic vinaigrette. You're better off going with a plant-based protein or tofu instead of chicken, or another option to save room for a slice of bread
Salads
BEST: Kale Cesear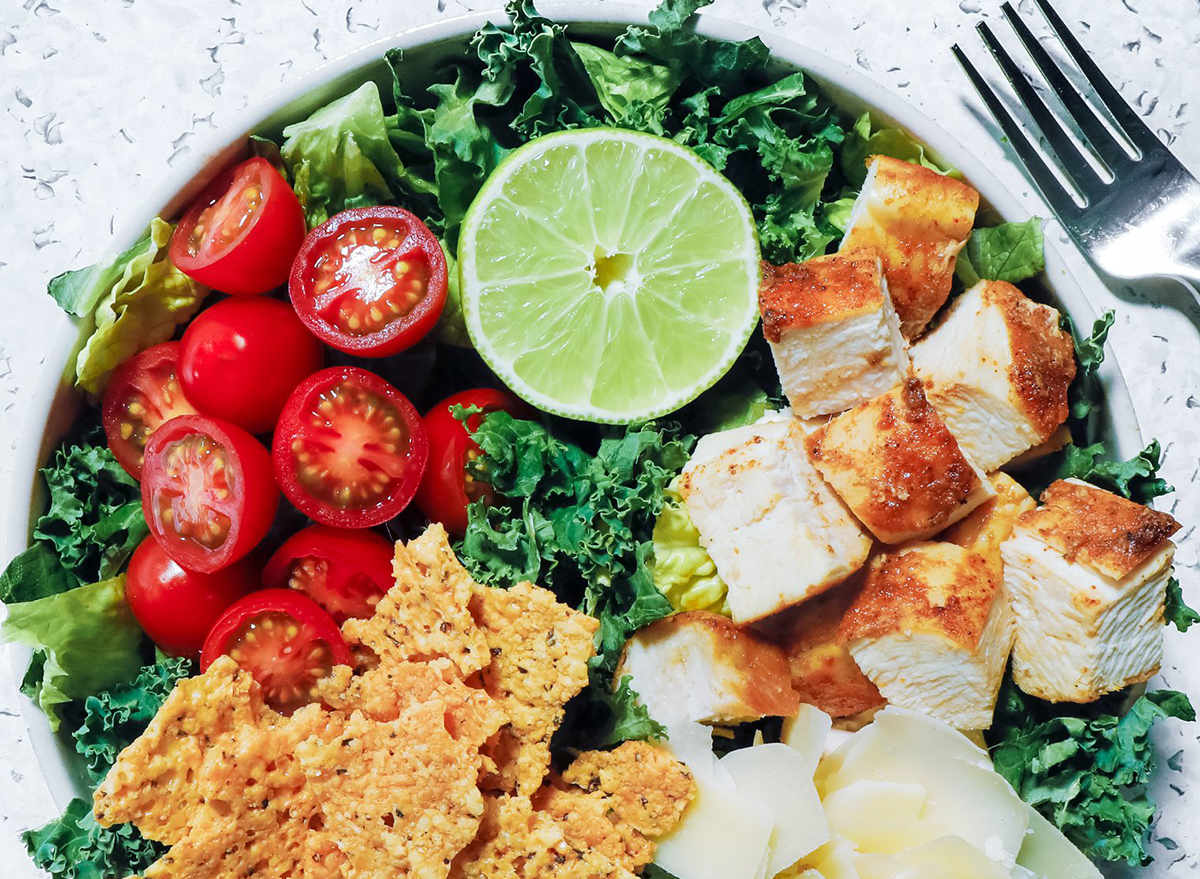 405 calories, 24 g fat (8 g saturated fat), 1274 mg sodium, 13 g carbs (5 g fiber, 3 g sugar), 40 g protein
You can't go wrong with this salad on the Sweetgreen menu, as it has almost the recommended daily amount of protein (46 grams for women and 56 for men) while still being the option with the lowest amount of calories. "I love that this Caesar salad uses kale instead of the typical romaine lettuce," Cecere says. "Kale is high in fiber, antioxidants, and vitamin K."
WORST: Hummus Tahina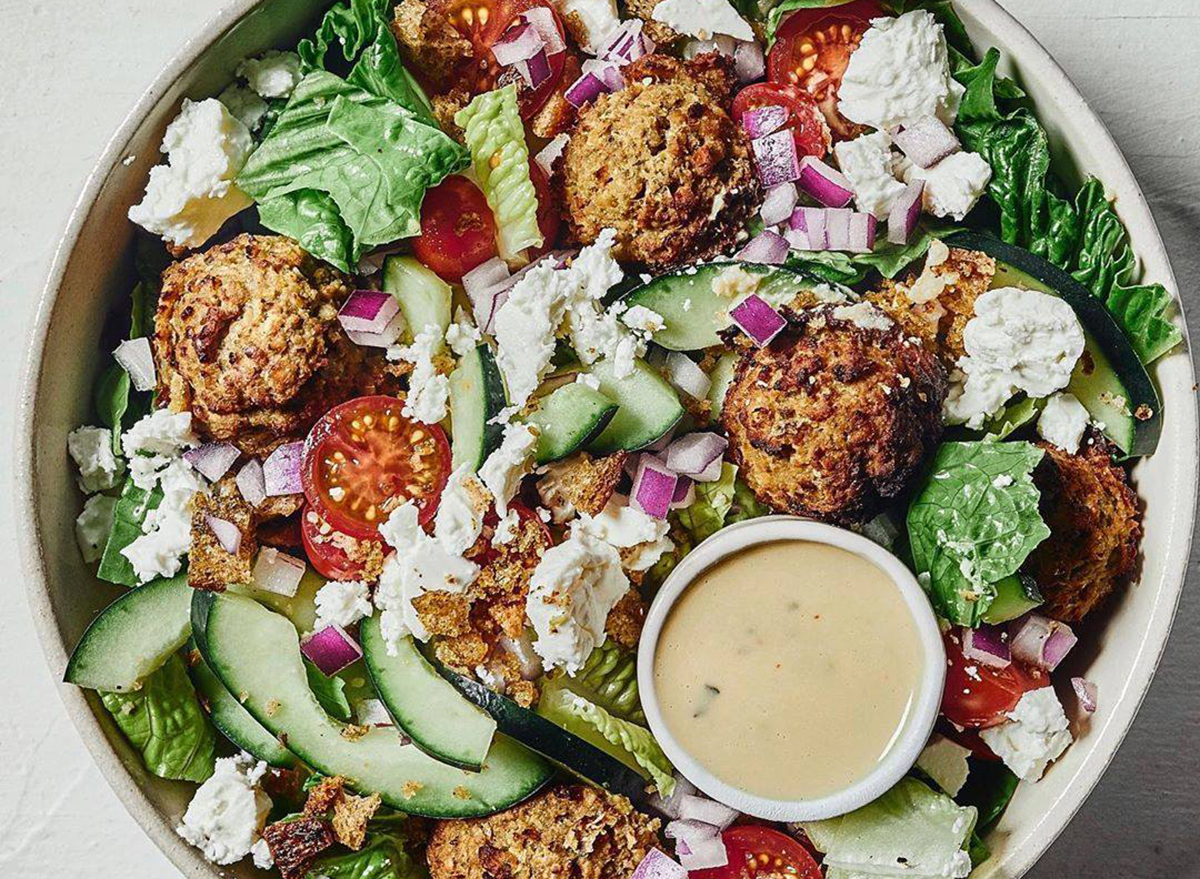 560 calories, 39 g fat (9 g saturated fat), 1315 mg sodium, 45 g carbs (14 g fiber, 7 g sugar), 20 g protein
While she labels this option as the worst of the bunch, Cecere says, "All of Sweetgreen salads are overall healthy options. Most of the salads have a good amount of fiber and protein, but the Hummus Tahina is highest in saturated fat." Watch the sodium level with this salad, as it also has over half the recommended amount.
Make Your Own
BEST
Since Sweetgreen is also the perfect place to build your dream salad, we asked Cecere to build the best, and she recommends this combination: "Any leafy green (spinach, arugula, mesclun, kale) with roasted chicken, jicama, cucumbers, shredded carrots, tomatoes, roasted sweet potatoes, cilantro, avocado, a squeeze of lime and some red pepper flakes."
Order this option, as it "has colorful veggies, healthy fats from the avocado, and lean protein from the chicken. This combination provides a healthy, satisfying meal," she says. "By adding lime juice, red pepper flakes, and cilantro, it adds flavor without the extra calories. This option has under 450 calories."
WORST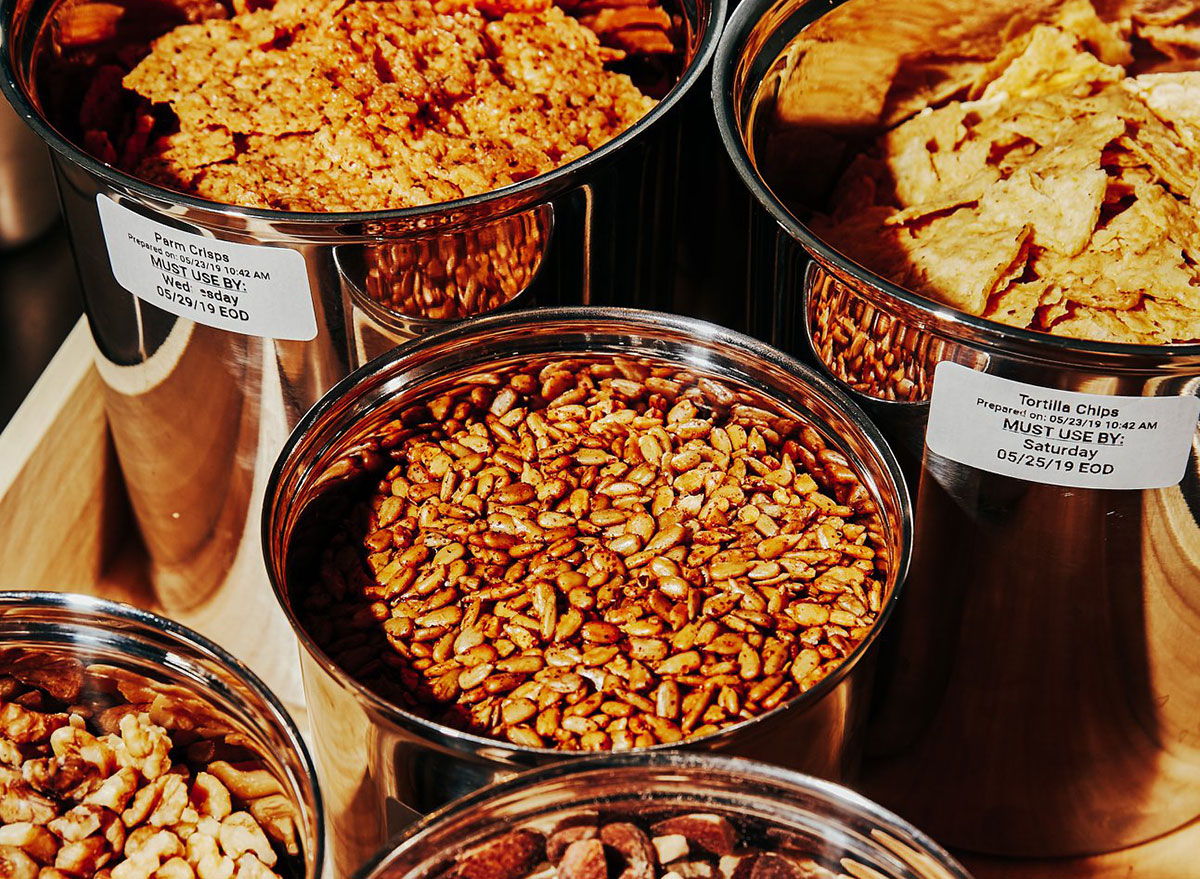 Although many of the available options are good choices, watch out for this combination, Cecere says: "Organic wild rice, herb falafel, hot chickpeas, raisins, breadcrumbs, hummus, and spicy cashew dressing."
With no vegetables, it is "higher in fat and carbs," Cecere says. "This option has about 850 calories. It's missing the high volume, low-calorie veggies!"
To get more tips and tricks for choosing the best product on grocery store shelves, sign up for our newsletter!
Read more:
We Tried 6 Chopped Salad Kits & This Is the Best
The Best & Worst Menu Items at Panda Express, According to RDs
Amanda McDonald
Amanda has a master's degree in journalism from Northwestern University and a bachelor's degree in digital journalism from Loyola University Chicago.
Read more about Amanda