One Major Effect of Eating Sweet Potatoes, Says Dietitian
Sorry, but the regular ol' white potato can't give you this.
While there are a lot of health benefits to eating potatoes on a regular basis (given that they are one of the best carbs to eat), many people prefer to eat sweet potatoes because they believe that the popular orange potato is "healthier" than its white counterpart. Even though there's almost no difference in terms of carbohydrate and fiber count between these two potatoes, the sweet potato is slightly higher in sugar (hence it is called "sweet") and it contains a few vital nutrients that can benefit your body's health. Out of all of the benefits, Megan Byrd, RD from The Oregon Dietitian, points out that the one major effect of eating sweet potatoes regularly is the boost in immunity due to the rich source of beta carotene.
"Sweet potatoes are extremely high in beta carotene, which is the same nutrient in carrots that give them the orange color," says Byrd. "Beta carotene is converted into Vitamin A in our bodies, and used for vision, but also boosts our immune system! Vitamin A plays an important role in increasing our body's immune response to certain pathogens, helping to keep us healthy and free from infection."
According to a study published by the Journal of Clinical Medicine, Vitamin A can promote and regulate immune function in the body and provide a defense against multiple infectious diseases.
"Vitamin A found in sweet potatoes has also been shown to have anti-inflammatory properties, and has even been shown to help prevent autoimmune diseases," says Byrd.
Between the immune-boosting properties, Looks like it's time to start adding sweet potatoes into your diet! Make the most of these immune-boosting spuds with Byrd's Peanut Sauce Ramen with Sweet Potatoes, or one of these other delicious sweet potato recipes. Then, be sure to check out our list of the 100 Easiest Recipes You Can Make.
Breakfast Loaded Sweet Potato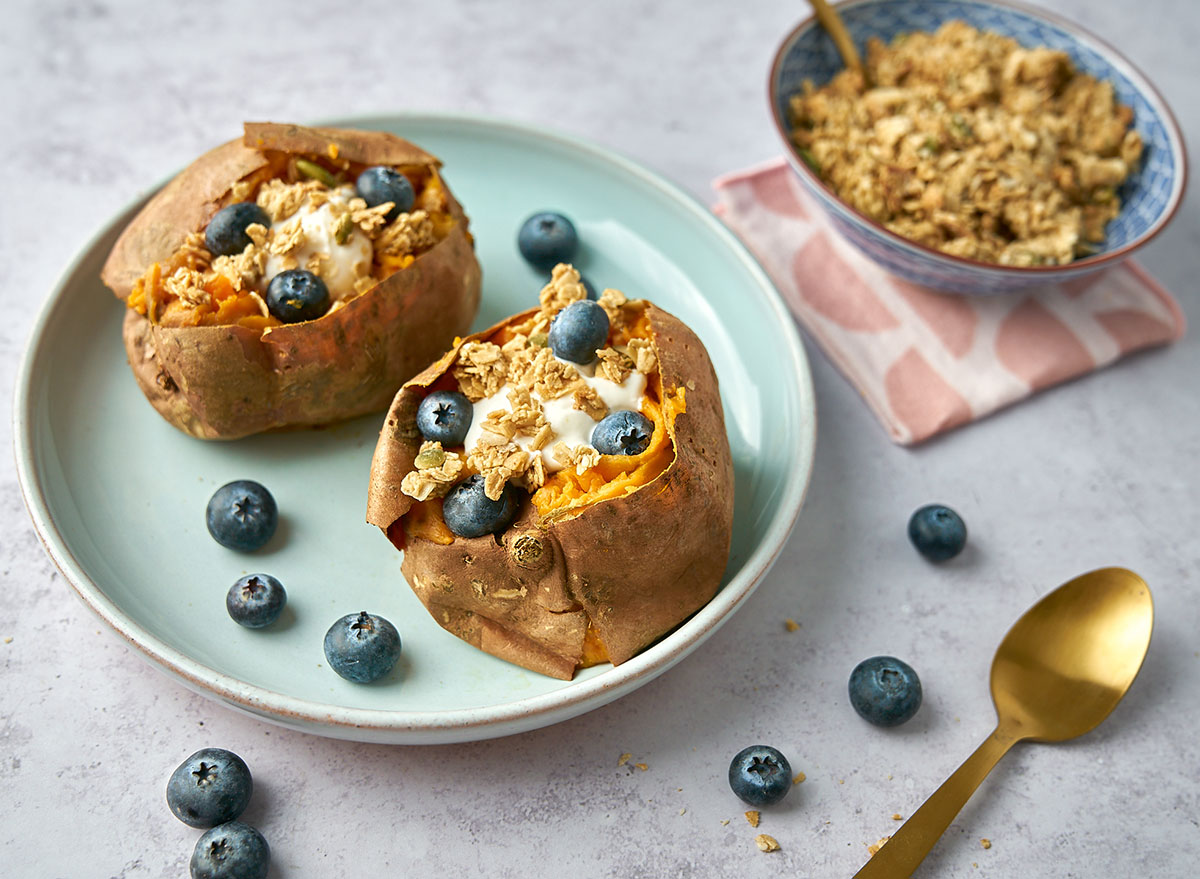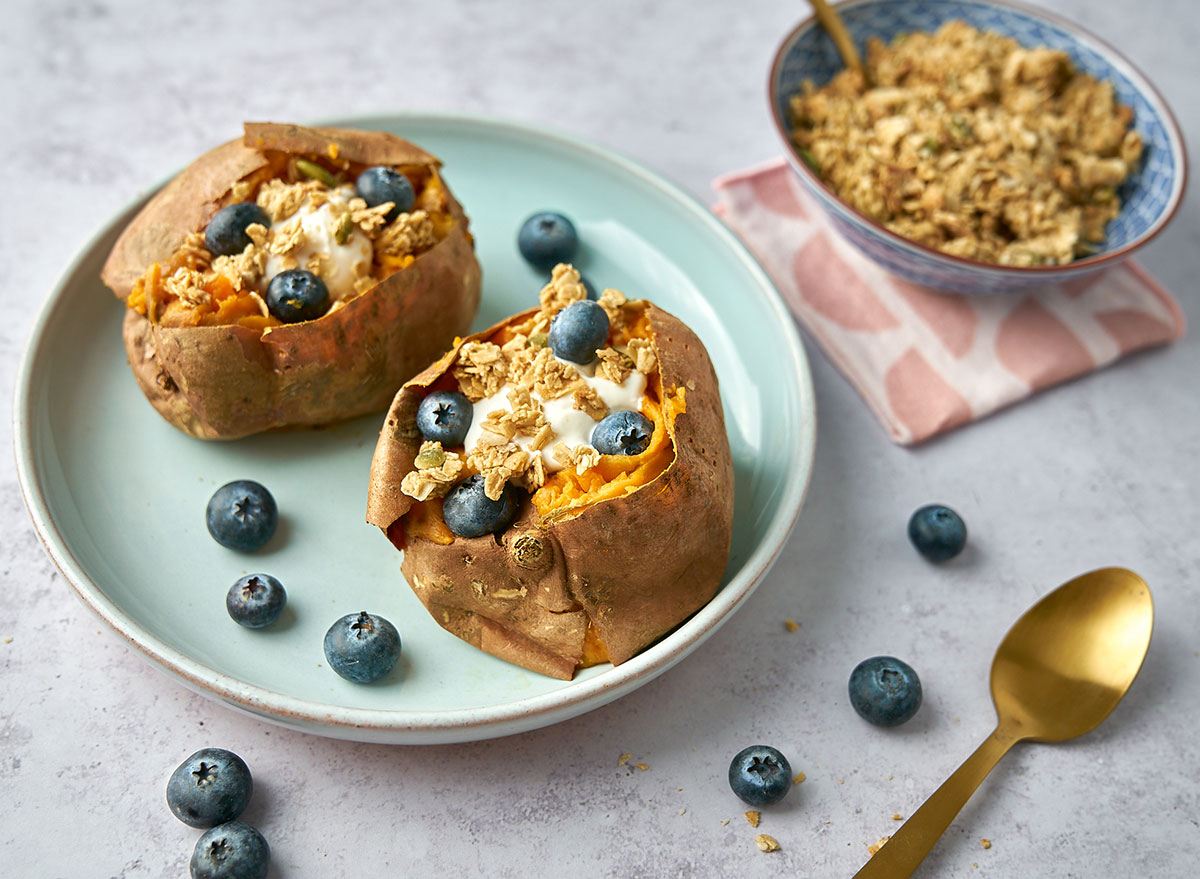 Enjoy a warmed baked sweet potato topped with Icelandic vanilla yogurt, granola, and fresh blueberries for another boost of antioxidants!
Get our recipe for Breakfast Loaded Sweet Potatoes. 
Turkey-Sweet Potato Breakfast Hash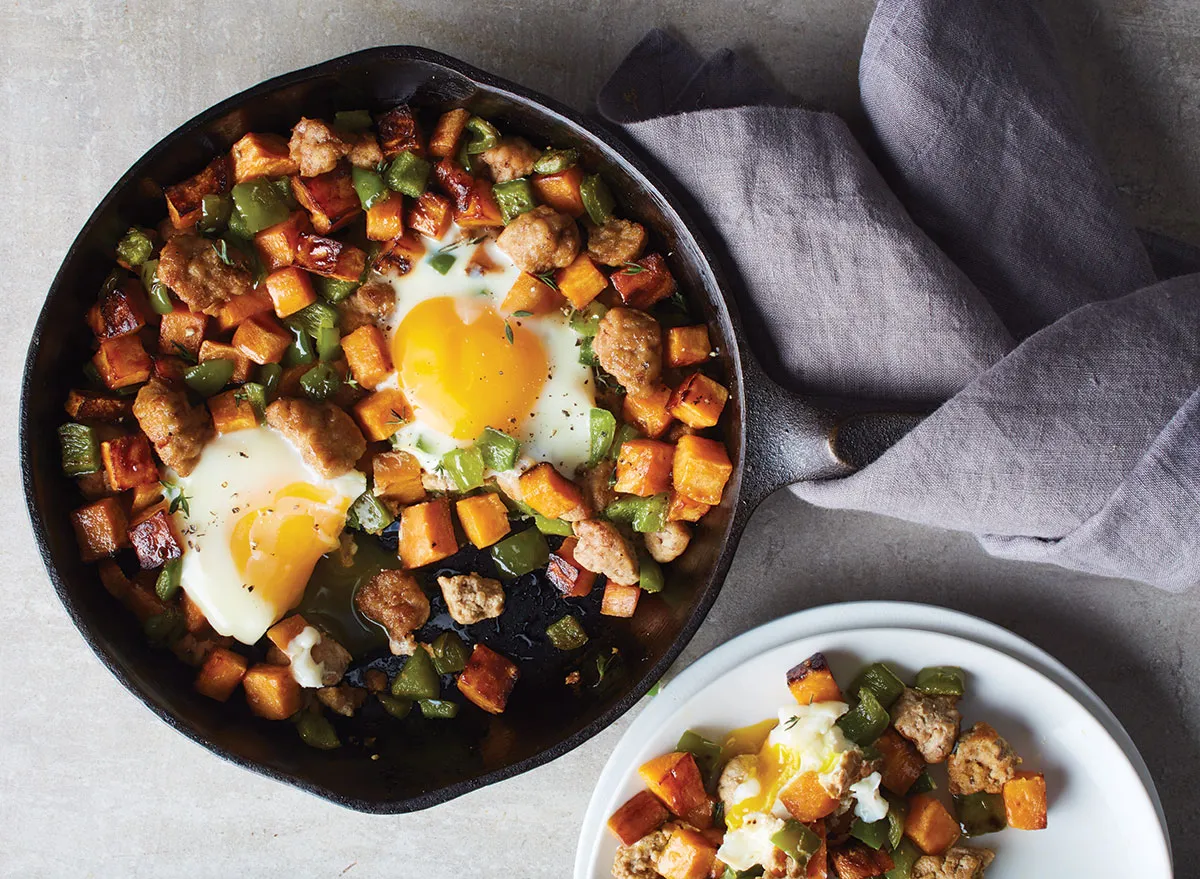 Don't feel like having a sweet breakfast? Enjoy this savory hash using sweet potatoes with turkey sausage, peppers, eggs, and some salsa verde for extra flavor!
Get our recipe for Turkey-Sweet Potato Breakfast Hash. 
Black Bean and Sweet Potato Taco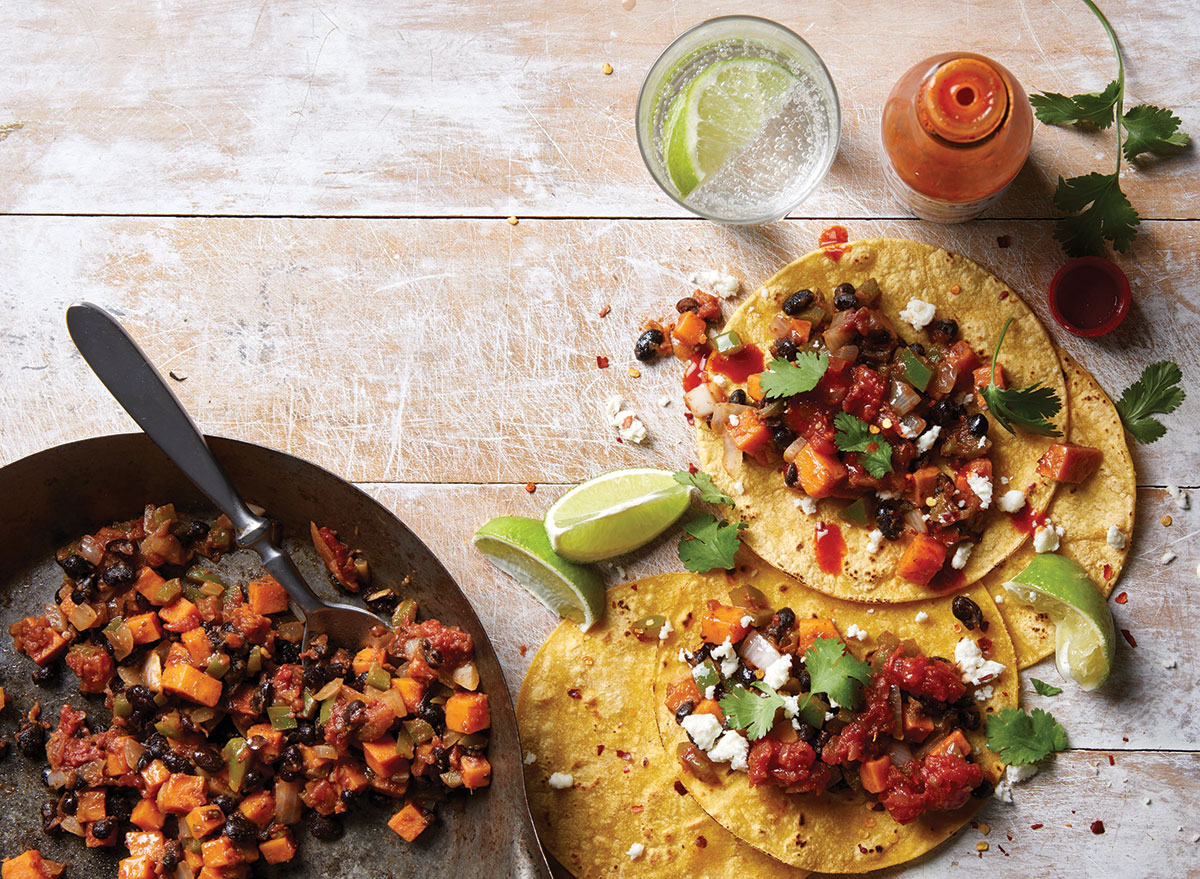 Use a sweet potato and that can of black beans in your pantry for a plant-based option for taco night! Stuff your filling into corn tortillas and top with onion, sweet pepper, salsa, queso fresco, and cilantro.
Get our recipe for Black Bean and Sweet Potato Taco. 
Cinnamon-Roasted Sweet Potato Salad with Wild Rice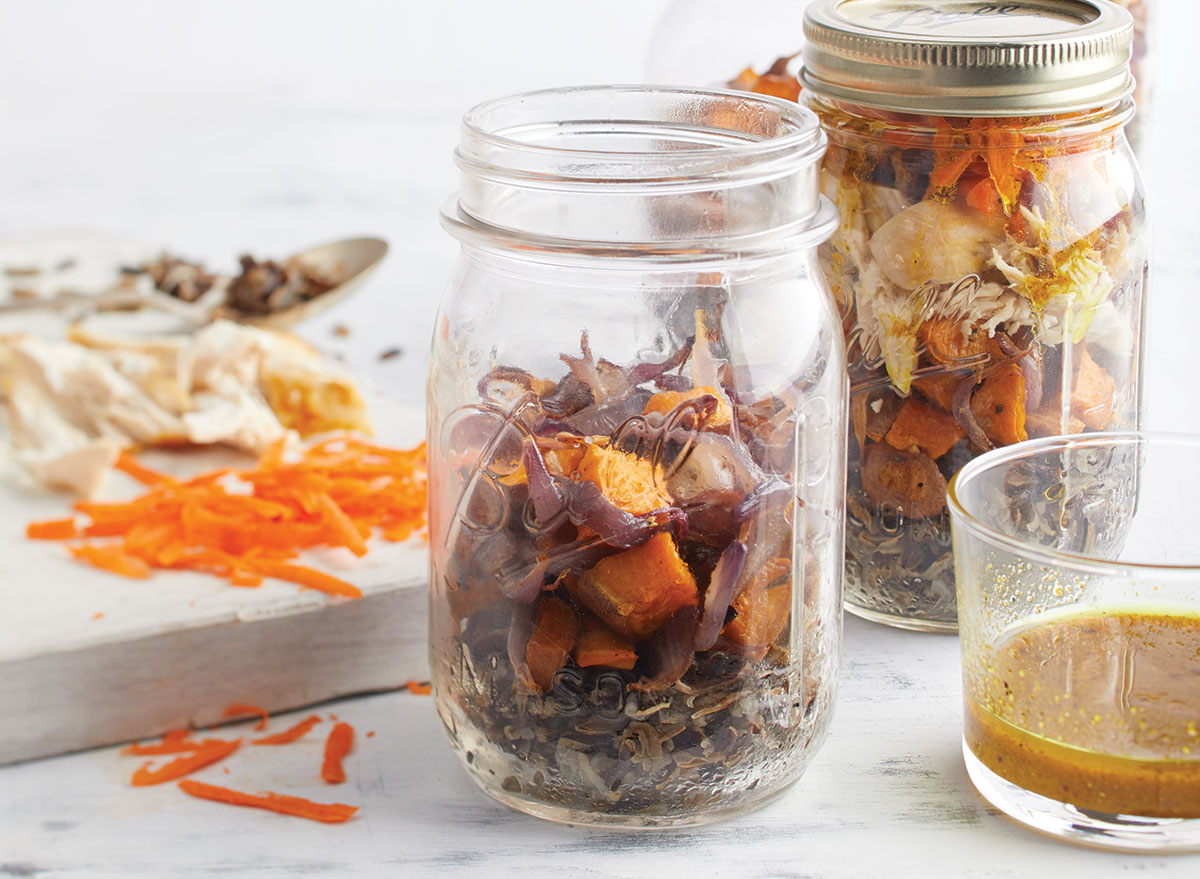 Who doesn't love a hearty mason jar salad? This cinnamon-roasted sweet potato salad is the perfect lunch to meal prep during the fall.
Get our recipe for Cinnamon-Roasted Sweet Potato Salad with Wild Rice. 
Sweet Potato Banana Muffins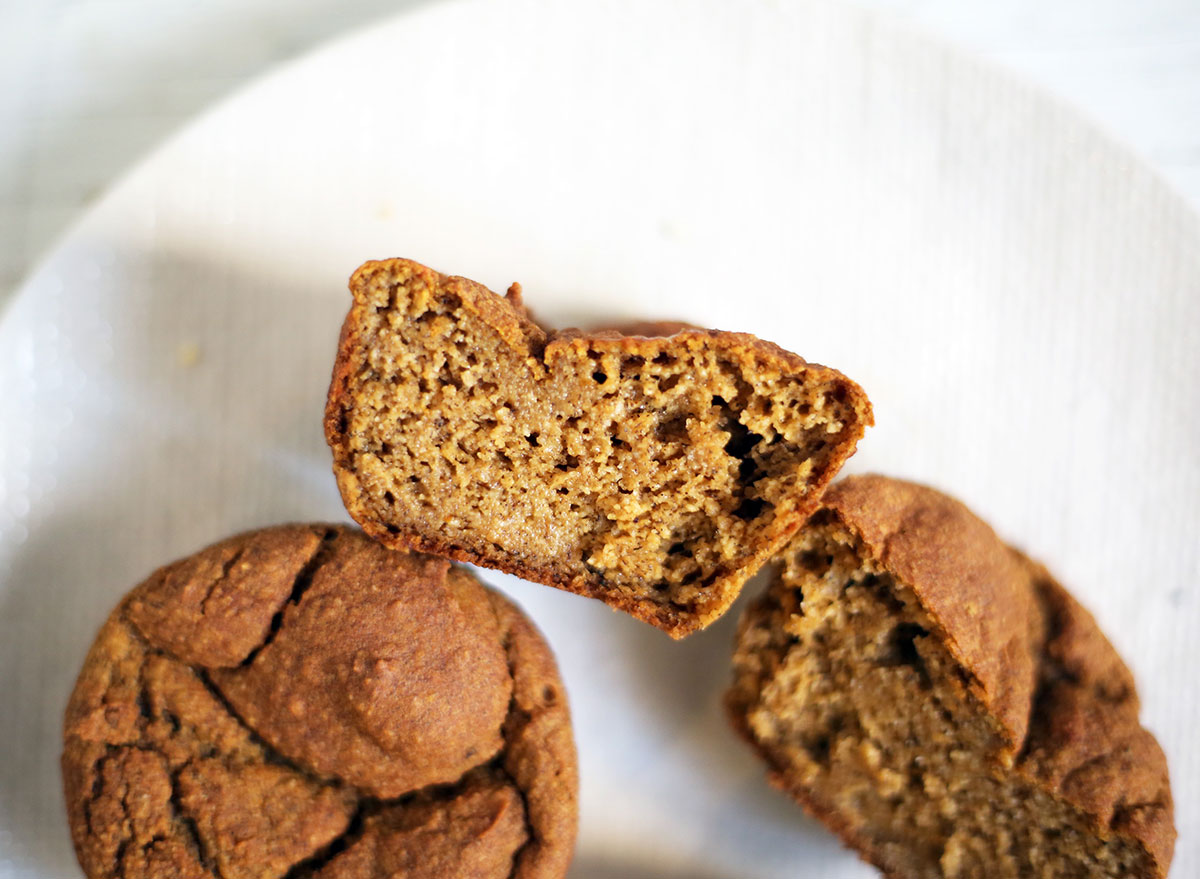 These muffins rely on the sweetness in your beloved sweet potatoes, ripe bananas, as well as a small amount of coconut cream, instead of throwing in any added sugars. It's the perfect muffin to bake in the morning, or to enjoy as a snack with your afternoon cup of coffee.6254a4d1642c605c54bf1cab17d50f1e
Get our recipe for Sweet Potato Banana Muffins. 
Baked Sweet Potato Fries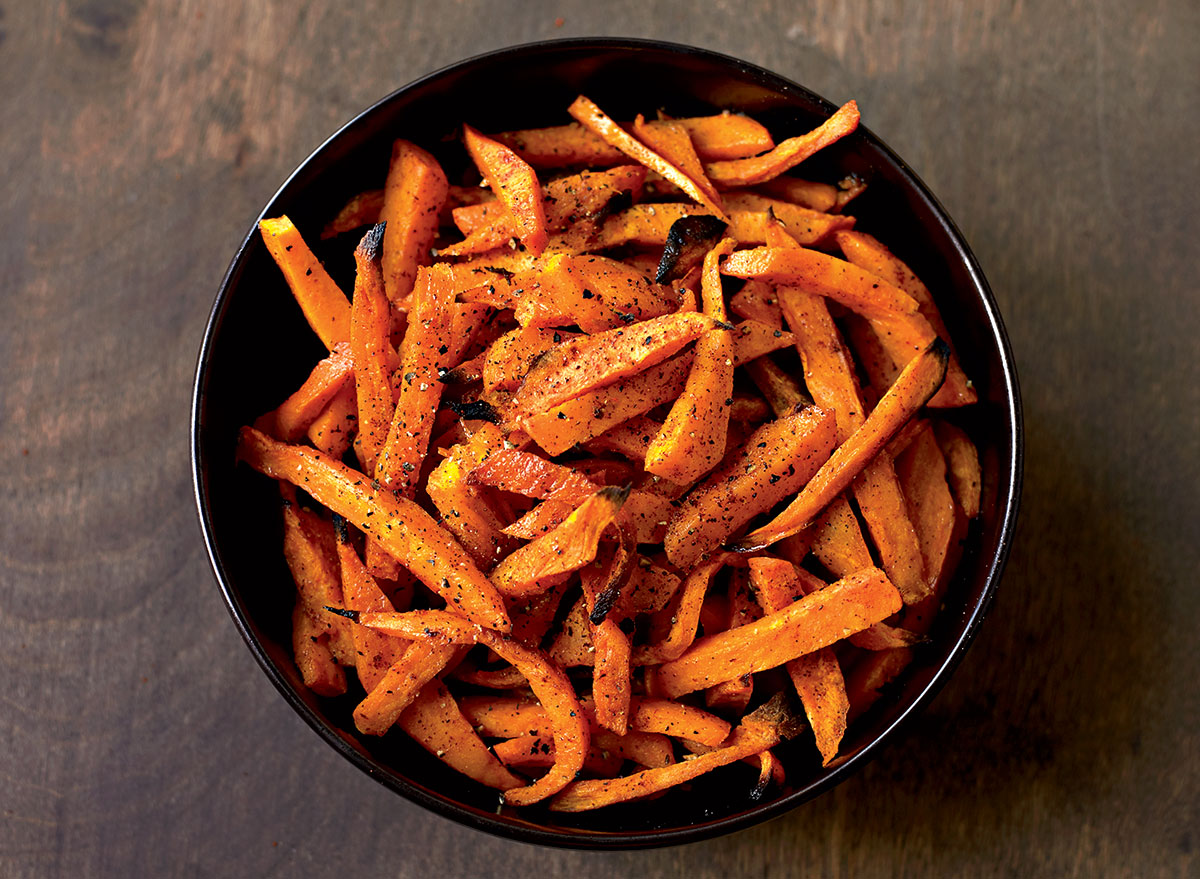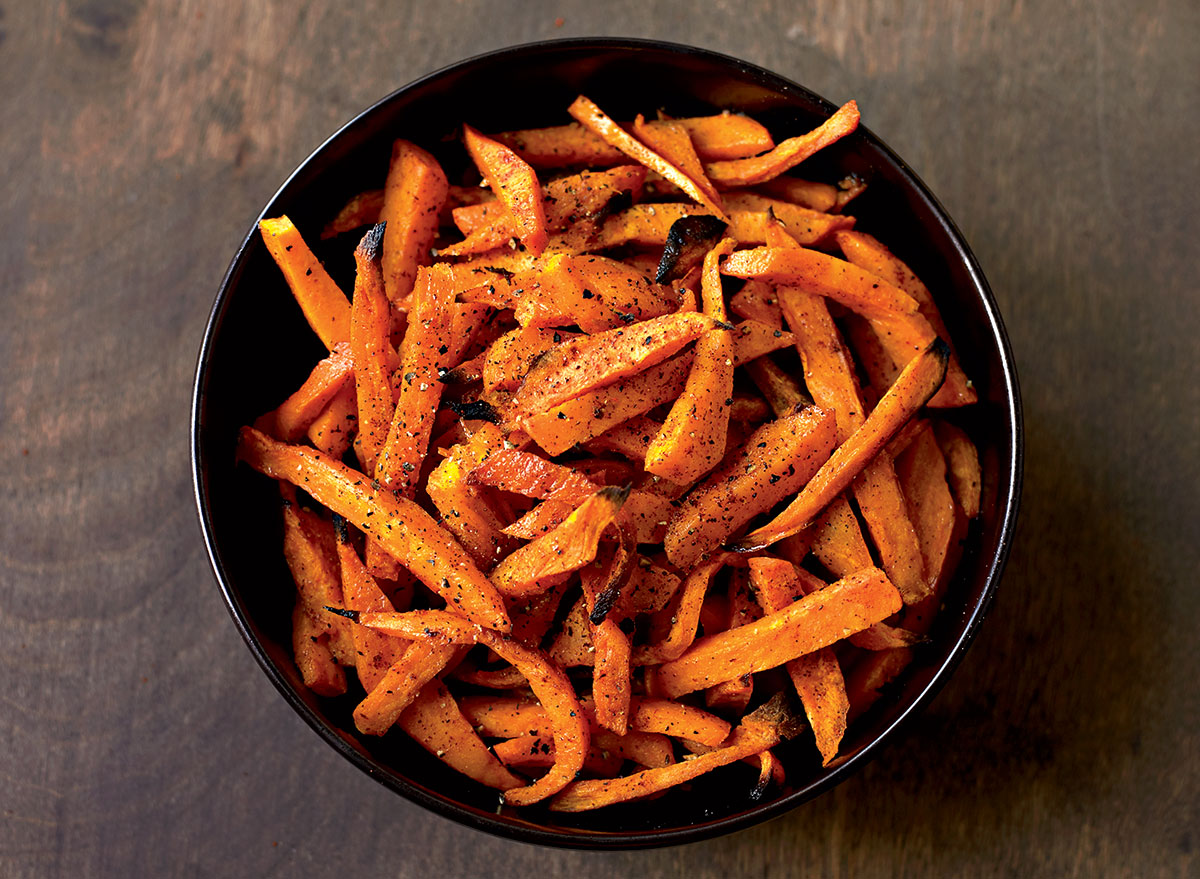 Between the sweet potato and the spicy cayenne, these baked sweet potato fries are packed with flavor while avoiding all of the extra saturated fats that come with deep frying.
Get our recipe for Baked Sweet Potato Fries.