11 Target Grocery Hacks From Expert Shoppers
Target is a hidden gold mine for groceries! Make sure to keep these tips in mind during your next trip.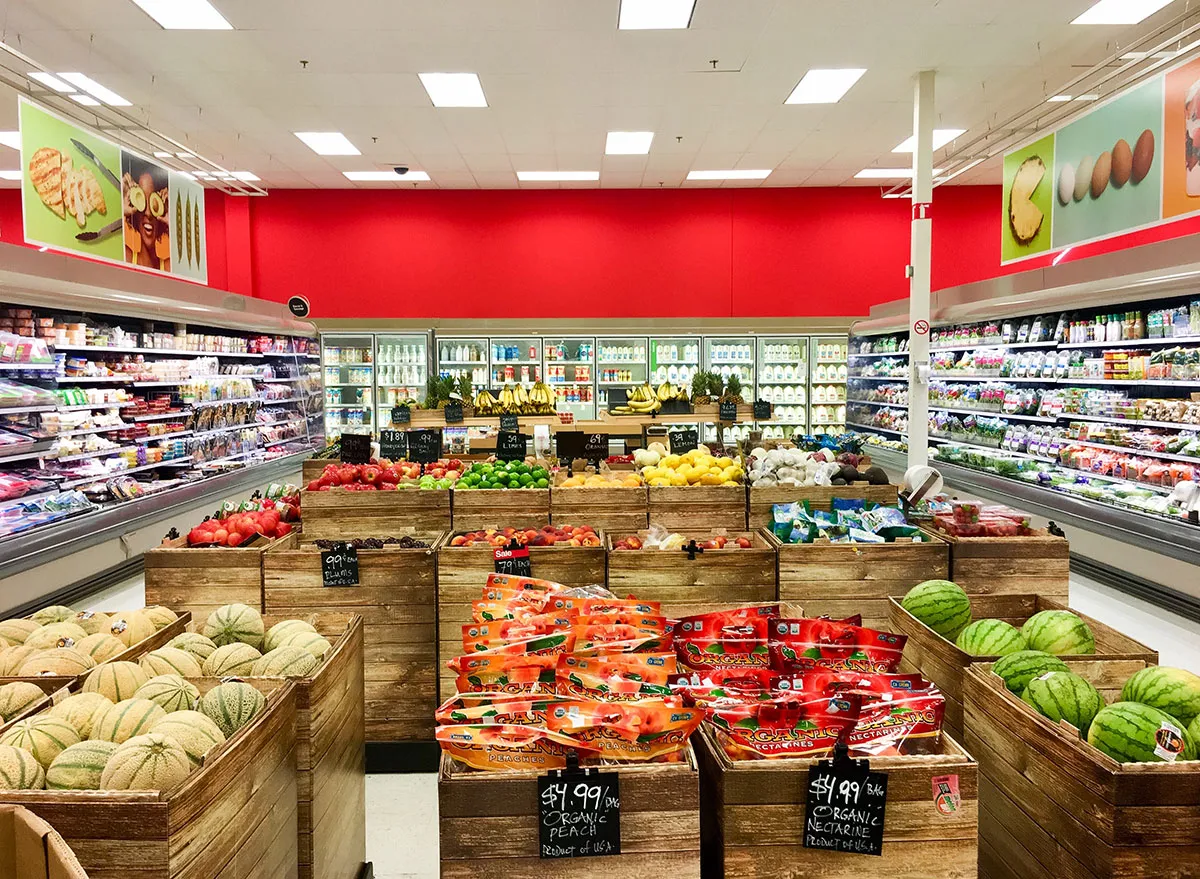 With countless memes and TikToks dedicated to Target, it's safe to say this megastore has a cult-like following. While many visit 'Tar-Jay' (as it is lovingly nicknamed) for clothes, the infamous $1 bins, and household goods, it's also a destination for groceries! Nearly all Target stores have some sort of selection of pantry items, SuperTarget hubs also offer fresh produce, meats, and other necessities. However, it's easy to get carried away, filling your red cart up to the brim. To save money while picking up your weekly grocery haul for your family, try these Target grocery hacks from expert shoppers:
Use the Target RedCard.
Who doesn't want more money back on their groceries?! Since it's a weekly bill that's necessary to feed yourself, your partner and/or your family, any way to put cash back in our pocket is helpful. One solution is Target's RedCard, which has two versions. The first one works like a debit card and is linked directly to your checking account. The other one is a credit card, just like any other you would sign up for. However, there's a big difference: for anything and everything you buy (including in-store Starbucks), you'll receive 5% off. And if you shop online, you'll receive free two-day shipping, extended returns, and earlier access to exclusive promotions and deals. So, if you order your groceries for pick-up? You'll save yourself time—and 5%.
Go grocery shopping on Tuesday.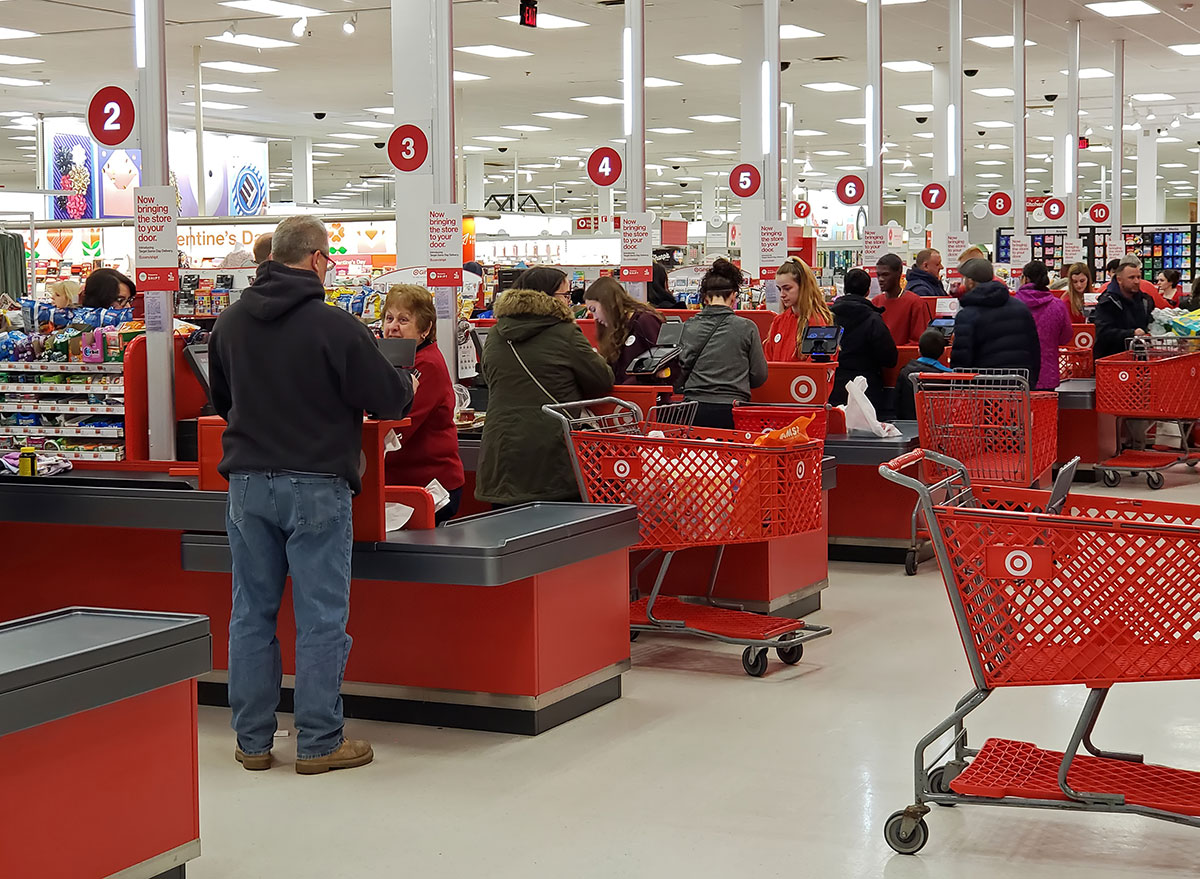 Most Americans tend to do their grocery shopping during the weekend when they are liberated from their 9 to 5 hustle. However, it may be smarter to tackle this duty on Tuesday if you want to save on food at Target. One blogger shared a killer secret: Target's grocery section marks down their goods—including fresh produce—every Tuesday. This is also when they receive food shipments, so you'll be able to save on products that are about to expire, and score the freshest buys, too.
Browse coupons.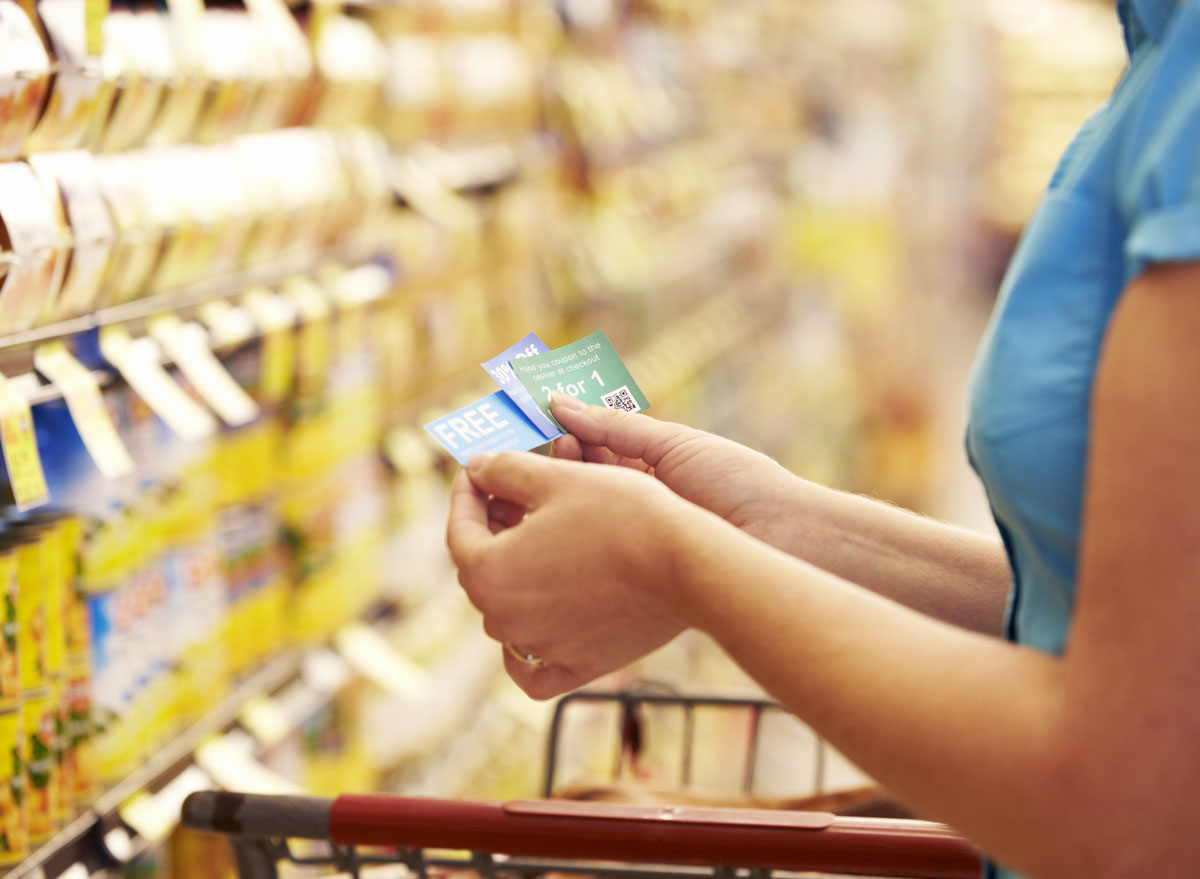 Grabbed your keys? Good. Your wallet? Check. Your phone? Got it. But what about coupons? Like many retailers, Target releases weekly deals on various goods, including significant savings in groceries. On top of this, Target also honors manufacturer coupons paired with their own, so if you score the right product, it's basically free.6254a4d1642c605c54bf1cab17d50f1e
Look at end caps.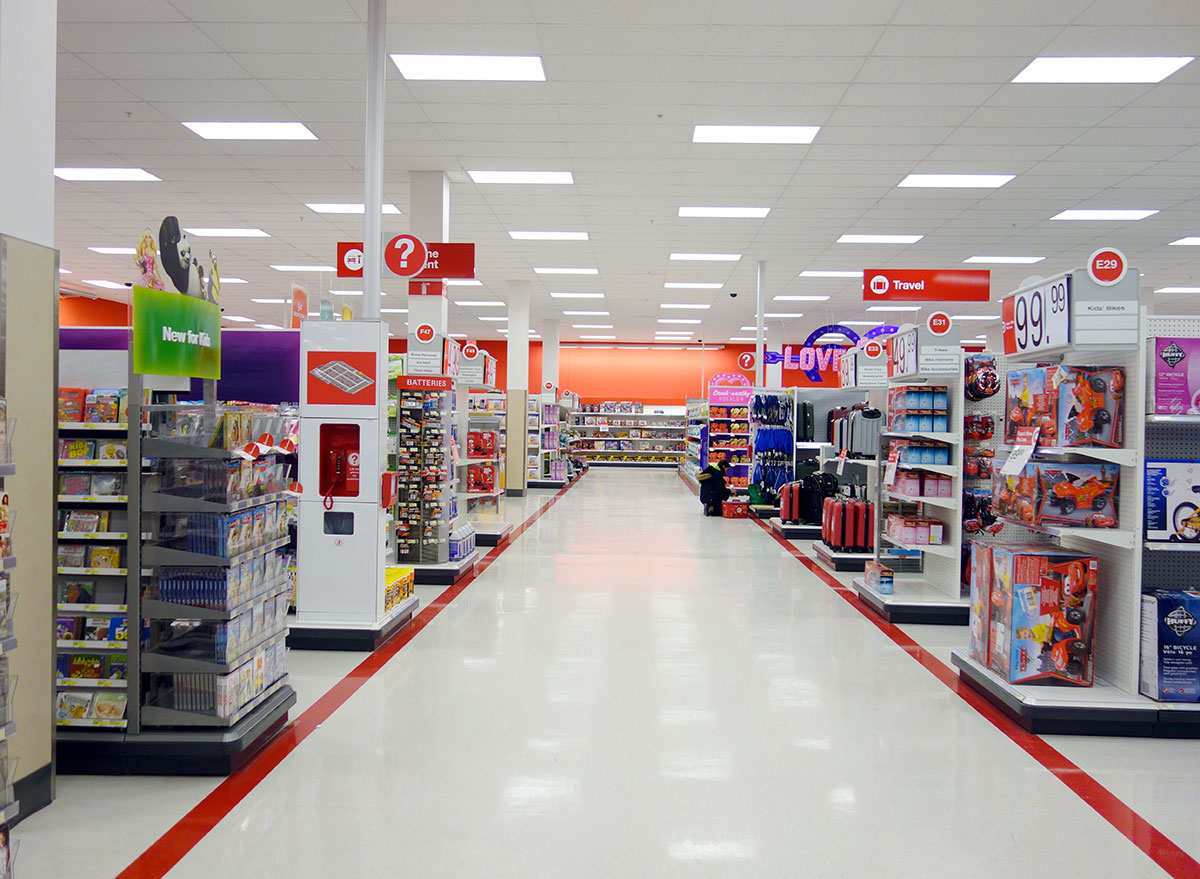 As you're strolling throughout the store, weaving your cart through every aisle, make sure you take a pause. How come? Those end caps are home to the best deals. As one blogger explains, Target typically slashes prices in increments, beginning at 15% and going all the way up to 90% at final sale. No matter if you're looking for gluten-free snacks or chips for a party, if it's marked down, it'll be in an end cap.
Skip the fresh produce.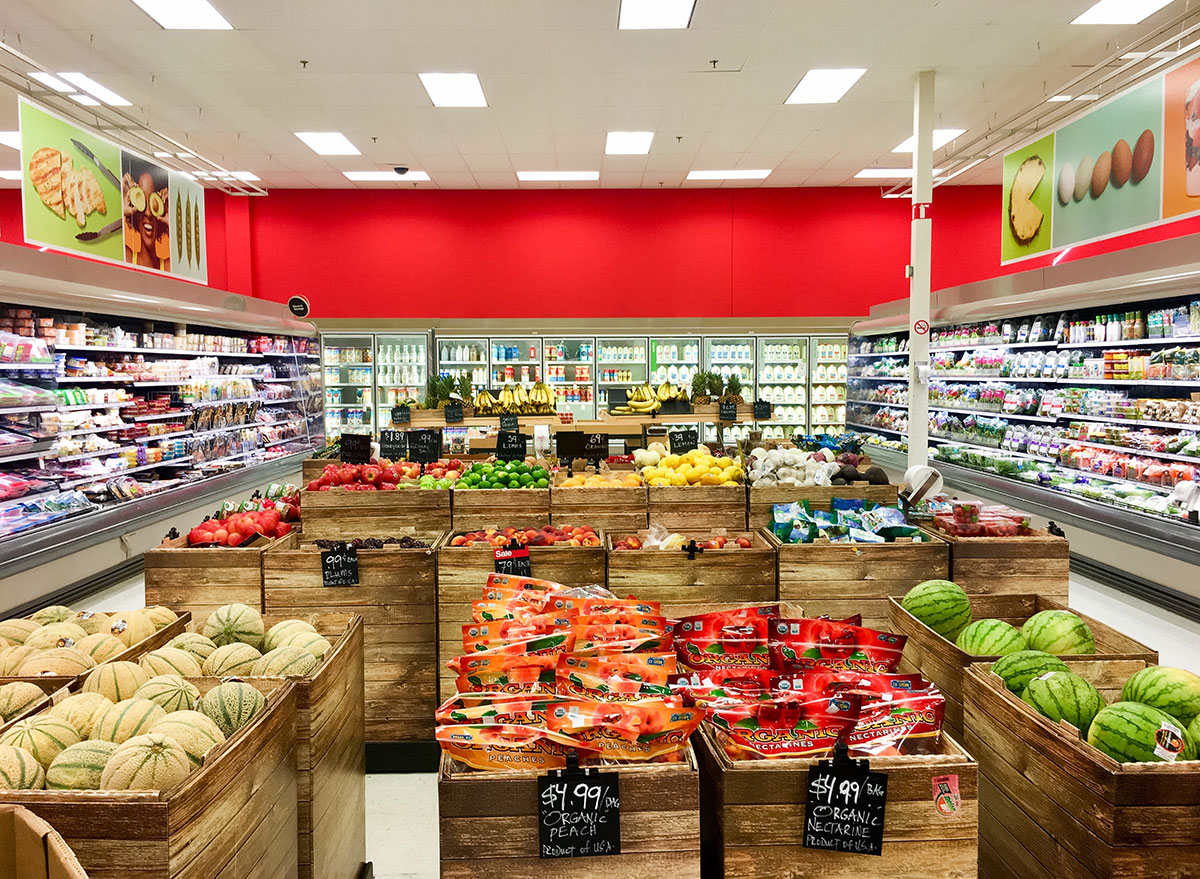 If you have the time and you want to scout out the very best deals, expert shoppers say Target isn't the best place for fresh produce. While it's always fresh and high-quality, it also comes with a steep upcharge compared to Whole Foods competitors. And, though they have most essentials, they don't care an expansive selection. Instead, turn to Target for pantry goods.
"The processed food like cereal, junk food, frozen food is usually consistent with grocery stores in my area or cheaper when on sale," says one Reddit user. "You also have to consider convenience. If you're already at Target and you just need a couple of things for dinner, then making a separate stop might be more expansive."
Still need produce? Don't be lazy.
If you need to grab some veggies and fruits because you won't have time to stop anywhere else, don't take the easy route, says one blogger. How come? Pre-prepared produce like washed-and-cut carrots and celery, snacks packs with fruits, and peeled corn on the cob will be much more expensive than the straight from Mother Nature alternatives.
Keep an eye out for peel and stick coupons in the meat section.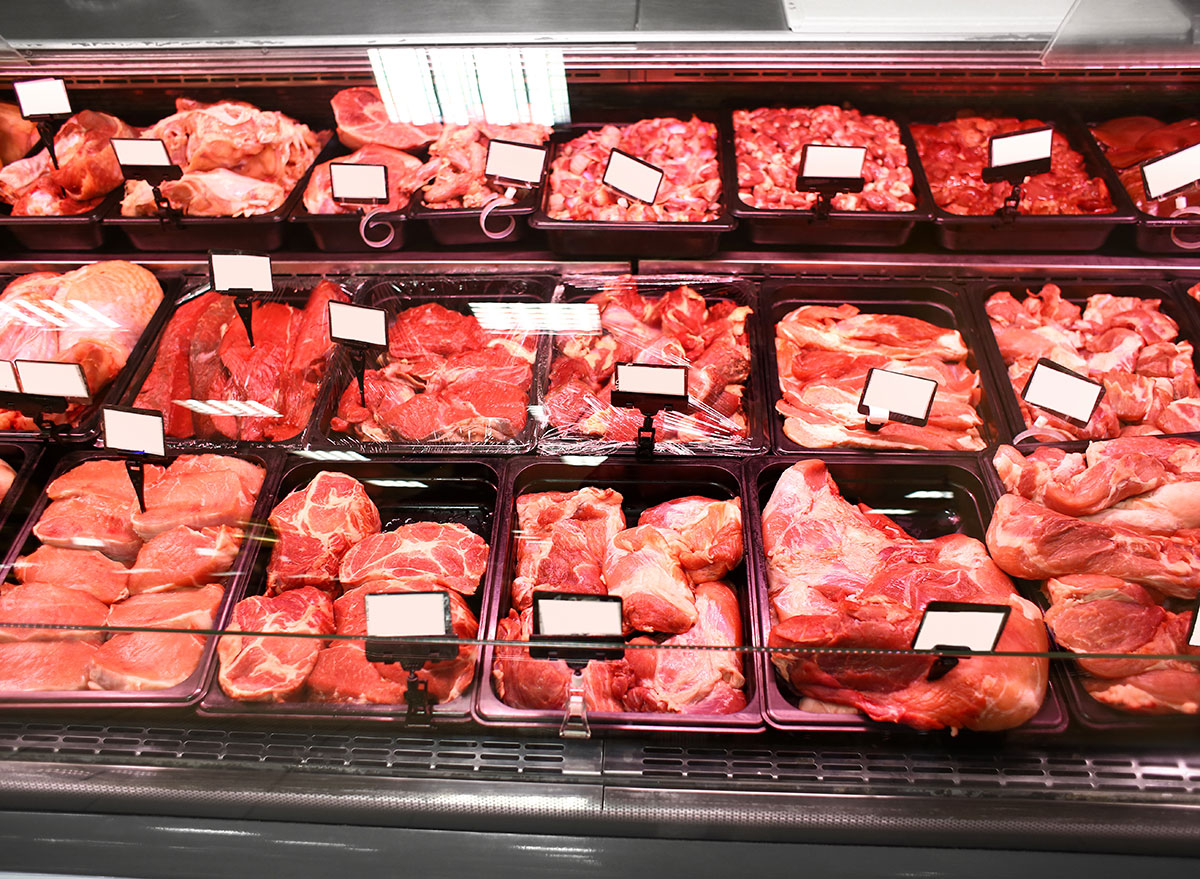 To avoid waste, and thus, losing out on profit, Target will slash the prices of meat so it will fly off the shelves. One blogger says to keep a lookout for large red or orange stickers taking anywhere from one dollar to five off the final total. Win-win!
Shop holiday food goods after the holiday.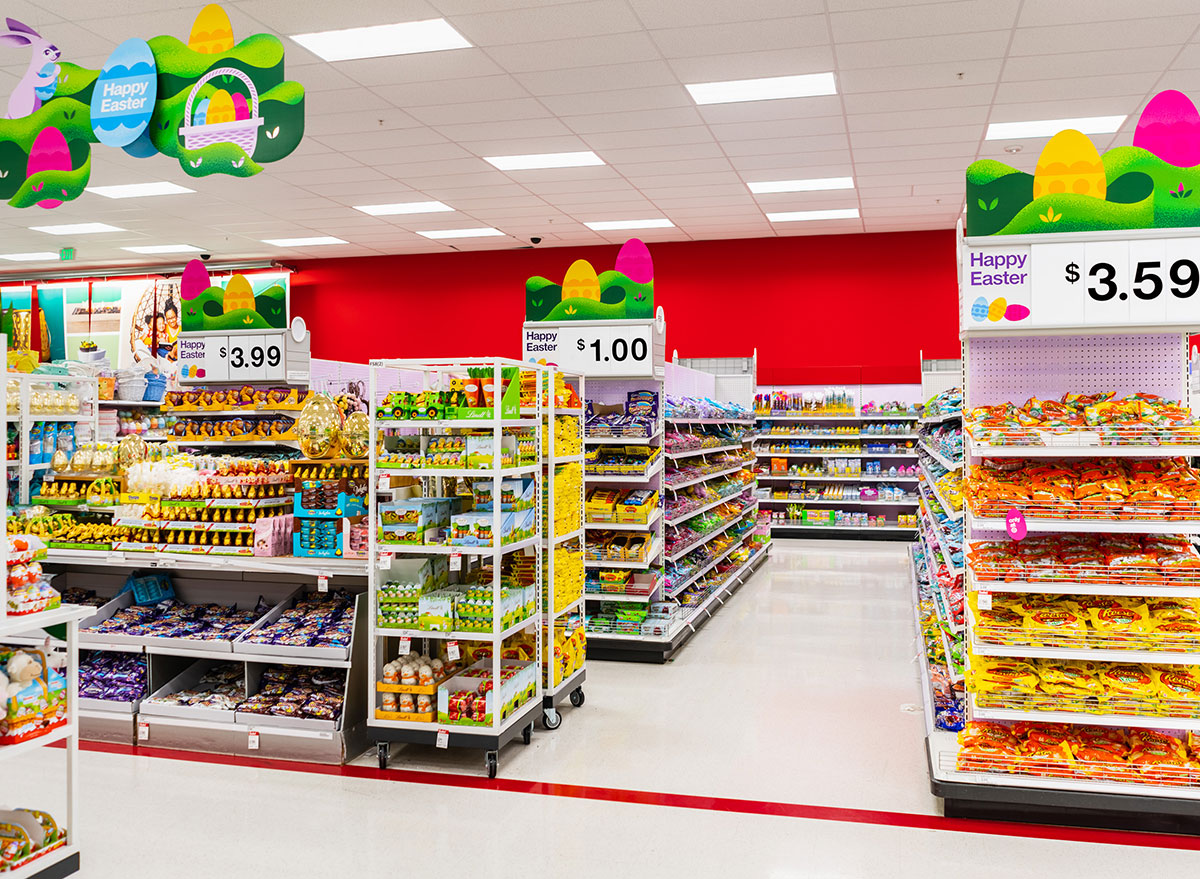 Savvy shoppers know to never, ever (ever!) buy holiday goods during the peak season. This is when they are fresh to the shelves and marked at top dollars since everyone seeks these seasonal items. Instead, gurus know it's better to head to immediately following the big event to score significant markdowns. Though it will vary depending on location, most of the time Target prices a holiday item 50% the day after, 75% three days after, and then 90% a week after. So if you love Halloween candy, Christmas-themed treats, and chocolate Easter eggs, you now know when to shop.
Join Target Circle.
In October of last year, Target introduced a new rewards program, Target Circle. Not only is it free to sign up, but there are some incredible perks for doing so. Particularly if you do all of your shopping at Target, including your groceries and pantries items, you'll receive 1% cashback on every purchase you make to redeem at Target. If you're part of this select group, you'll also receive an annual birthday gift, as well as access to personalized discounts based on your shopping habits. So if you do tons of grocery shopping? You'll start to receive sales on your favorite foods you purchase!
Shop the Market Pantry or Simply Balanced brand.
While there's nothing wrong with brand loyalty, you should never refuse to try the store brand. Not only is it usually the same—or almost the same—as their high-priced competitors, but it's more likely to go on sale than others. One blogger exclusively shops the Market Pantry brand for kitchen staples, while another raved about the Simply Balanced Target brand for healthier, organic finds.
Download the app.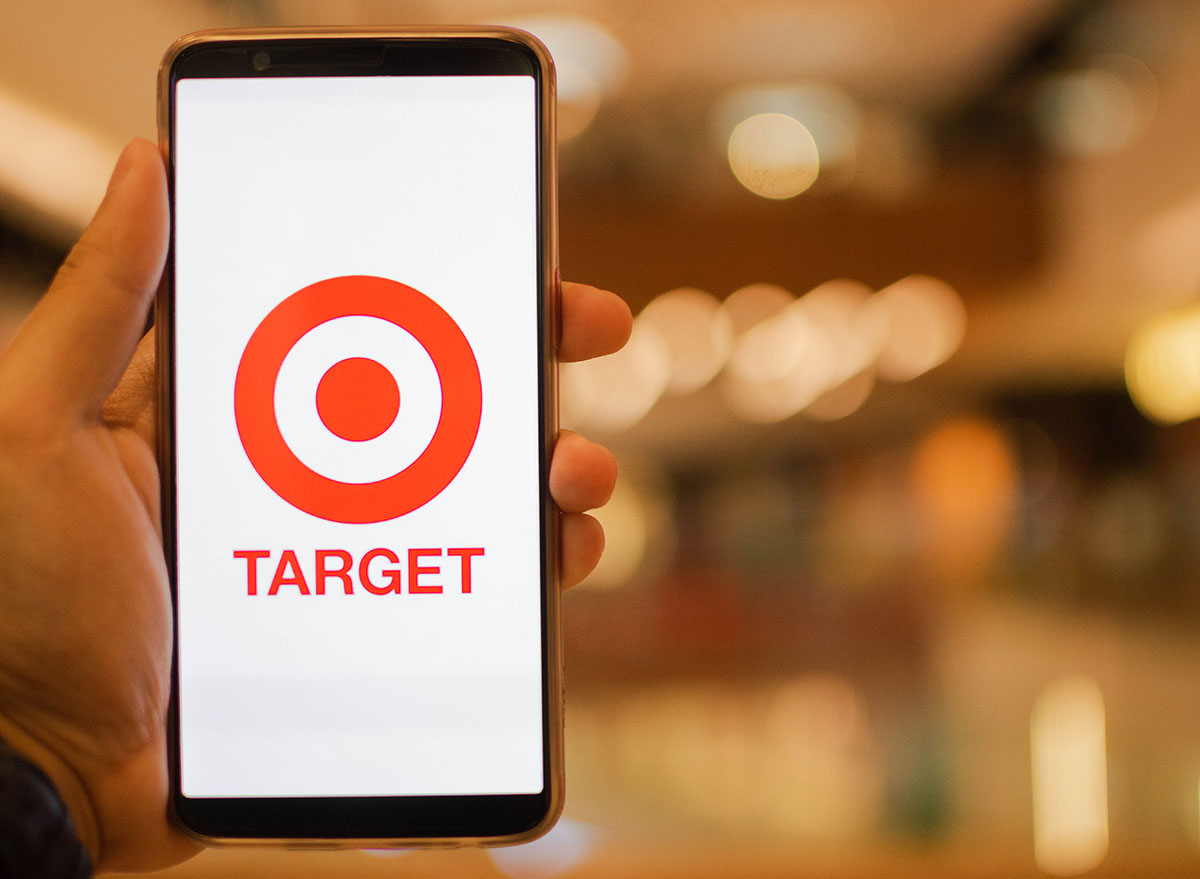 If you ask one blogger, the most significant place where getting groceries at Target is a smart idea is via their app. Not only do they have a special section for this part of the store, but you can create a list before you go and find out if said item is on sale. In one instance, this blogger went from teetering past her budget to being $10 under, only by downloading the app.
Read more: 15 Beloved Target Foods Fans Want Back