15 Beloved Target Foods Fans Want Back
There are so many long-lost Archer Farms items.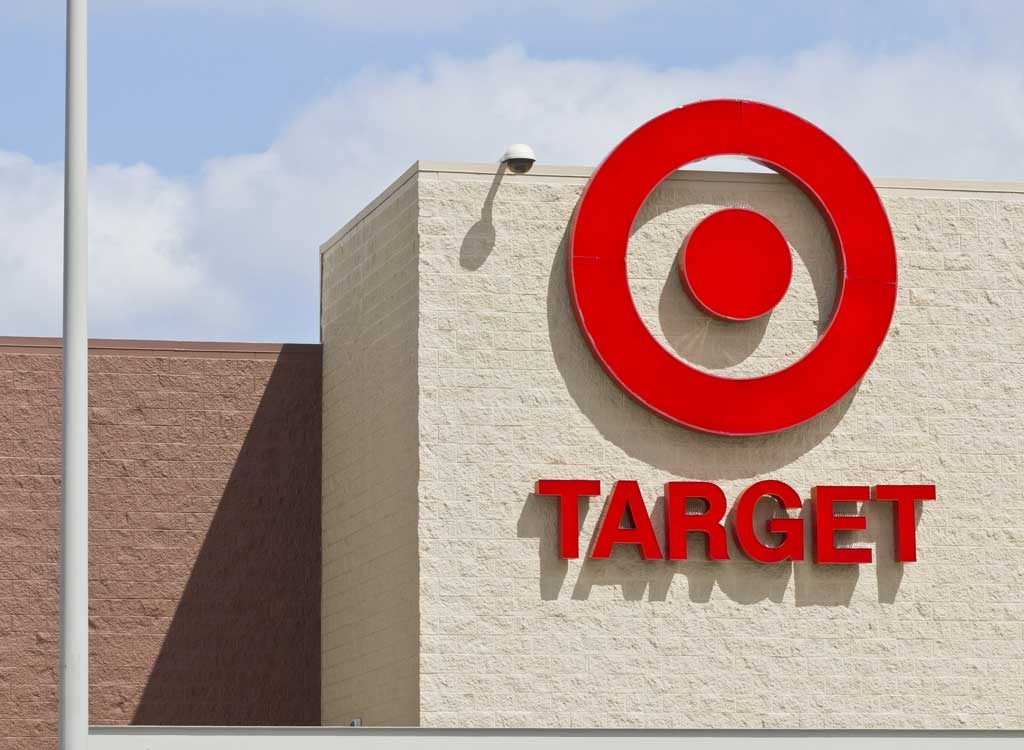 Last summer, Target introduced its Good & Gather line of private-label foods. Good & Gather replaced many Archer Farms and Simply Balanced products, with Target rebranding its in-house items. And while many offerings are the same—Good & Gather still makes staples like yogurt and eggs, for example—there are a few items from the old labels that have been phased out entirely.
Here are some discontinued Target foods you won't find at your local store. We know; we miss them too. And for more throwbacks, don't miss these 33 Super Popular Snacks From Your Childhood That Are Discontinued.
Simply Balanced Freeze-Dried Pineapple
You can still find dried pineapple under the Good & Gather line, but not freeze-dried pineapple. And for choosy pineapple consumers, there's a difference!
Chocolate Oatly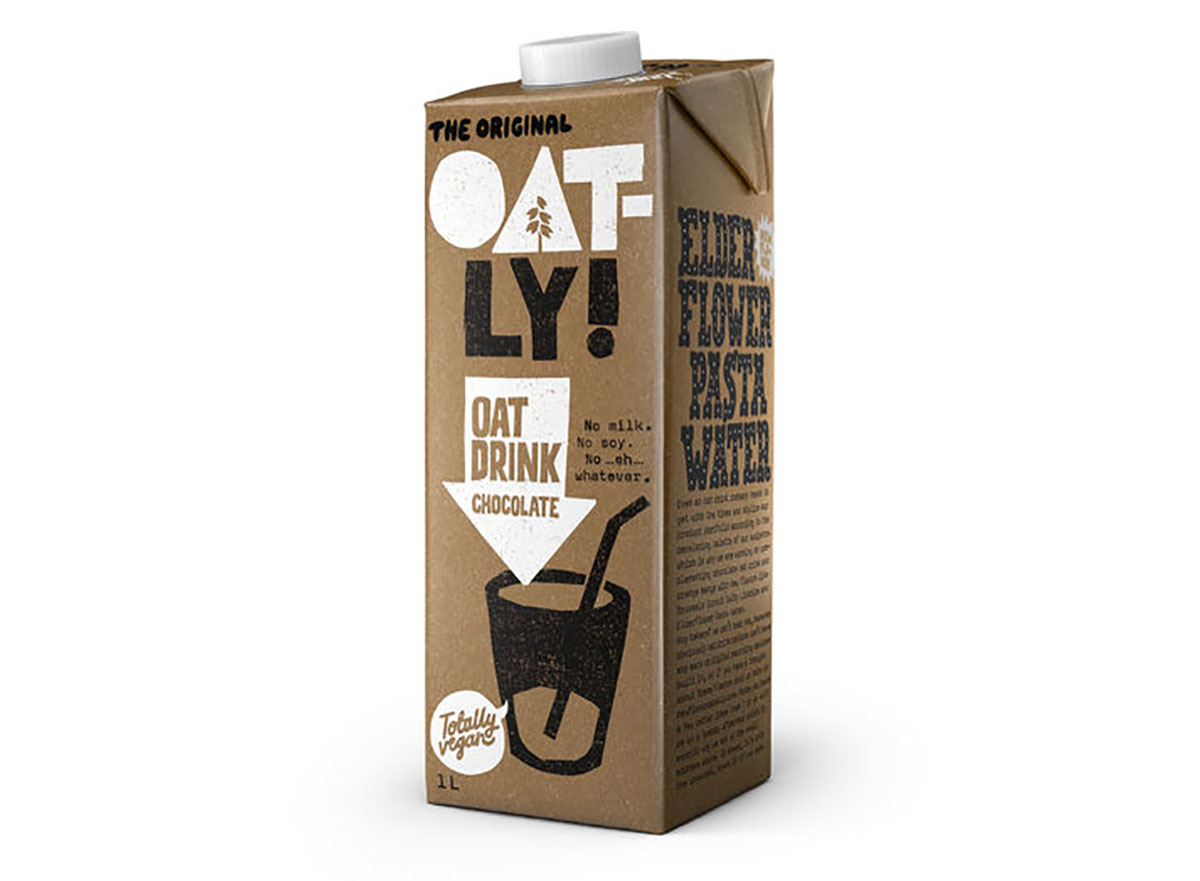 The chocolate-flavored oat milk hasn't been discontinued, but it's no longer sold at Whole Foods and Target.
Archer Farms Apple Cider Donut Coffee
This ground coffee sounds like the perfect way to welcome fall weather. Sadly, it was discontinued in 2018.
Archer Farms Buffalo Wing Potato Chips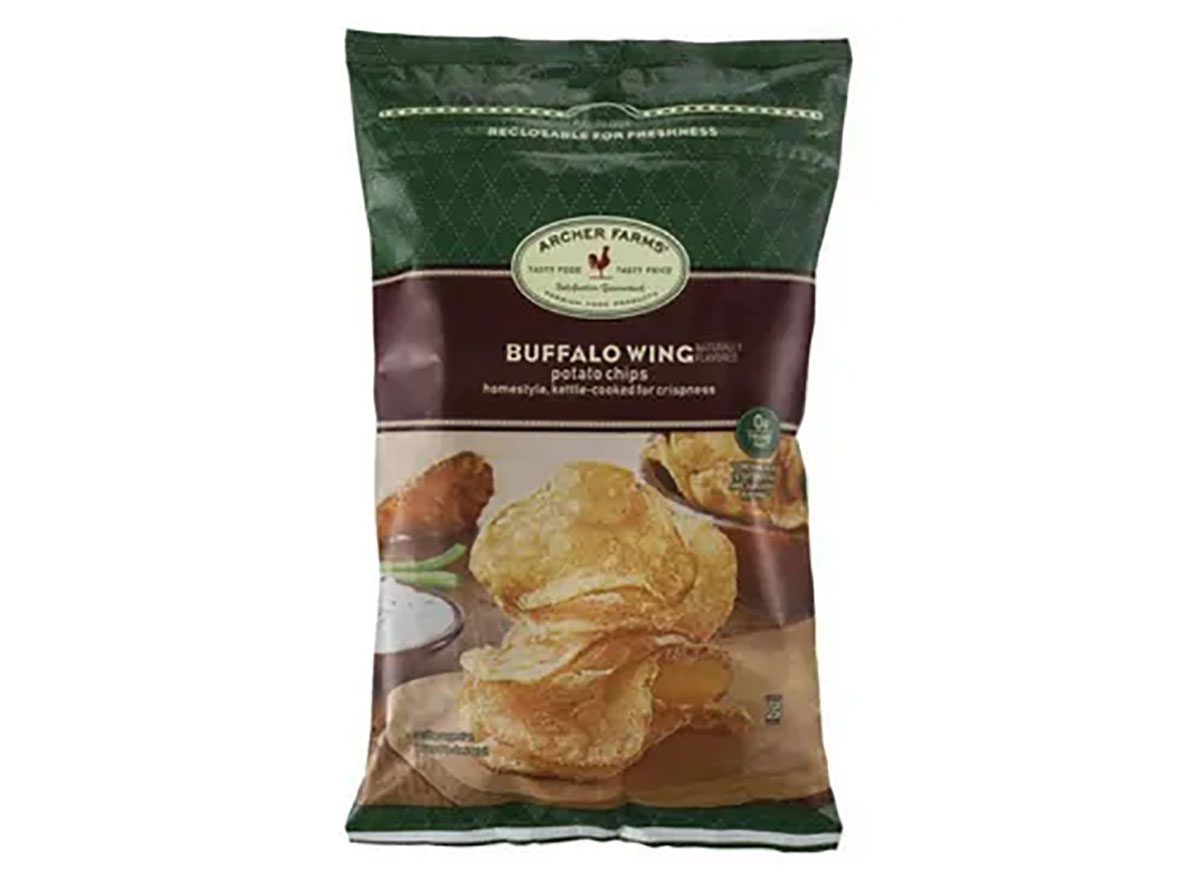 These chips are no longer at Target, but you can still find hot wings-flavored Ruffles in Target's aisles.
Archer Farms S'mores Coffee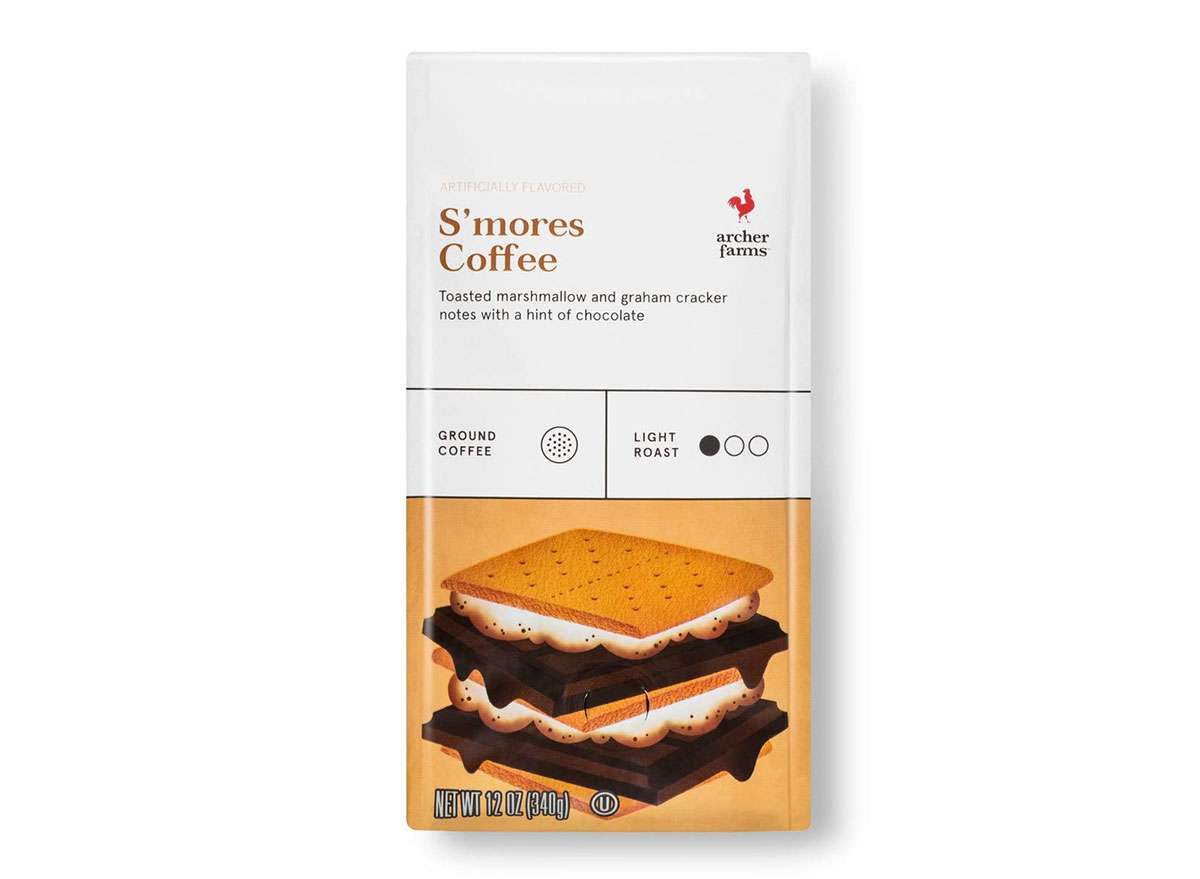 This was another fun flavor of ground coffee from Target's Archer Farms line. If you're missing it, Target does have Mocha Chocolate Archer Farms ground coffee, but it's not quite the same.
Archer Farms Caramel Coffee Syrup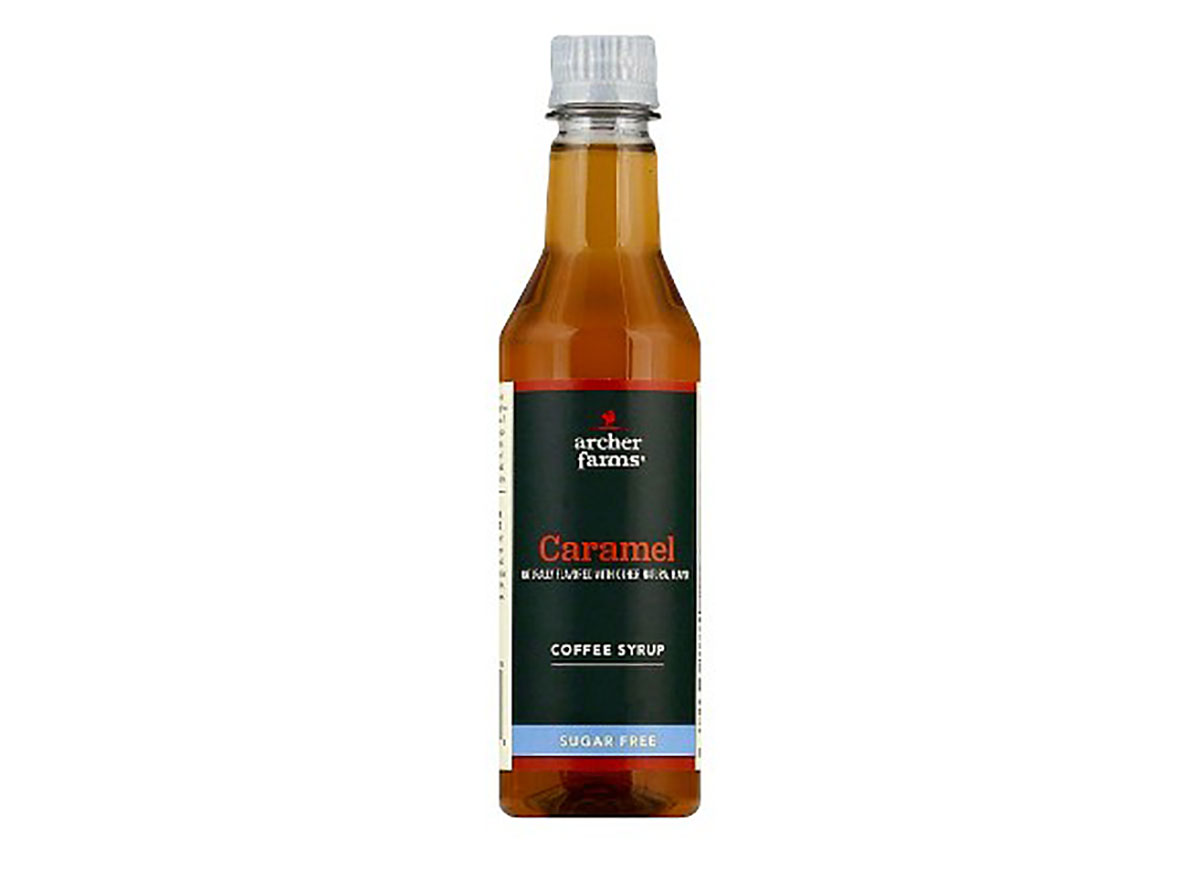 To add insult to injury, it wasn't just the Archer Farms coffee that was discontinued. Its caramel coffee syrup was also discontinued, but you can still get Torani caramel coffee syrup at Target.
Archer Farms Bloody Mary Pickle Spears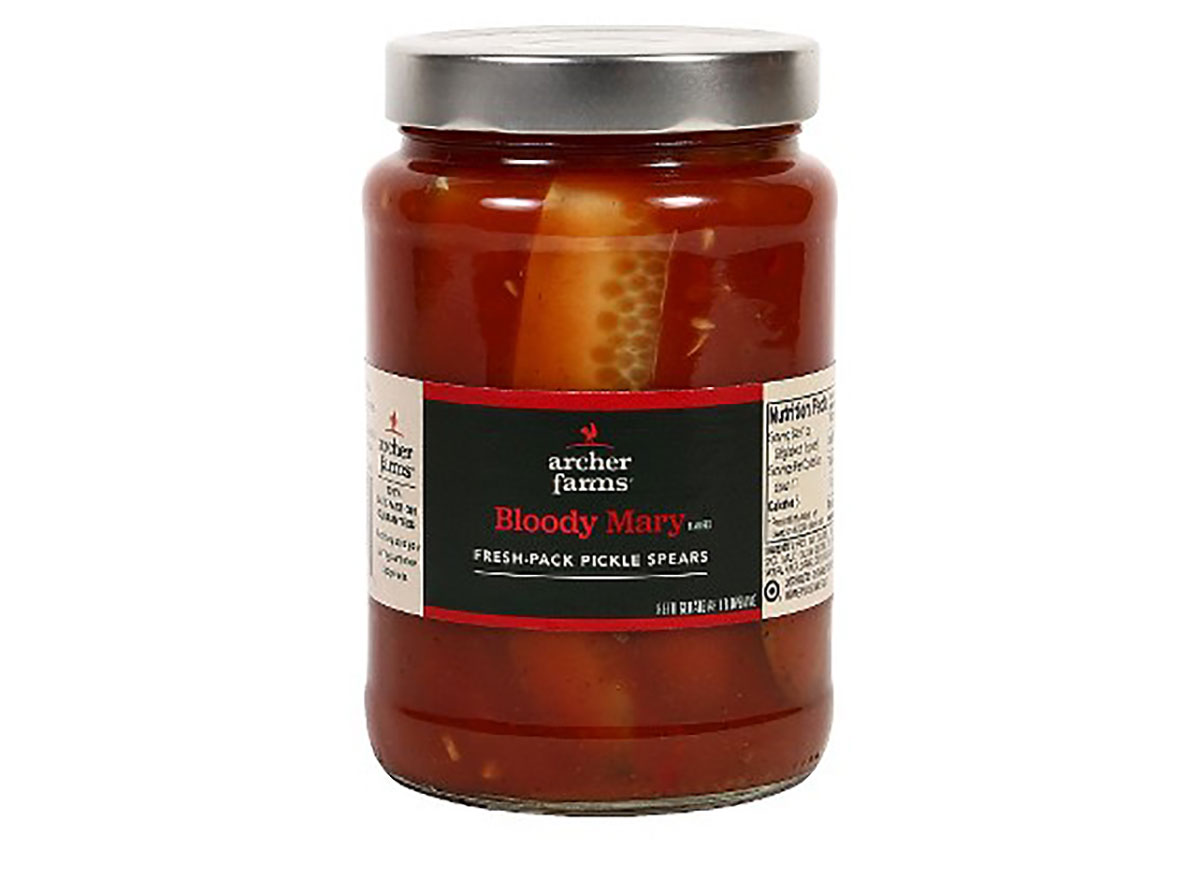 If you enjoy making Bloody Marys with a pickle spear added to the mix, this Archer Farms pickle flavor streamlined the process. Sadly, they're no longer on store shelves.
And for more creative ways to enjoy this cocktail's flavor, try our Flavor-Packed Bloody Mary Skirt Steak Recipe.
Simply Balanced Crispy Potato Crusted Fish Nuggets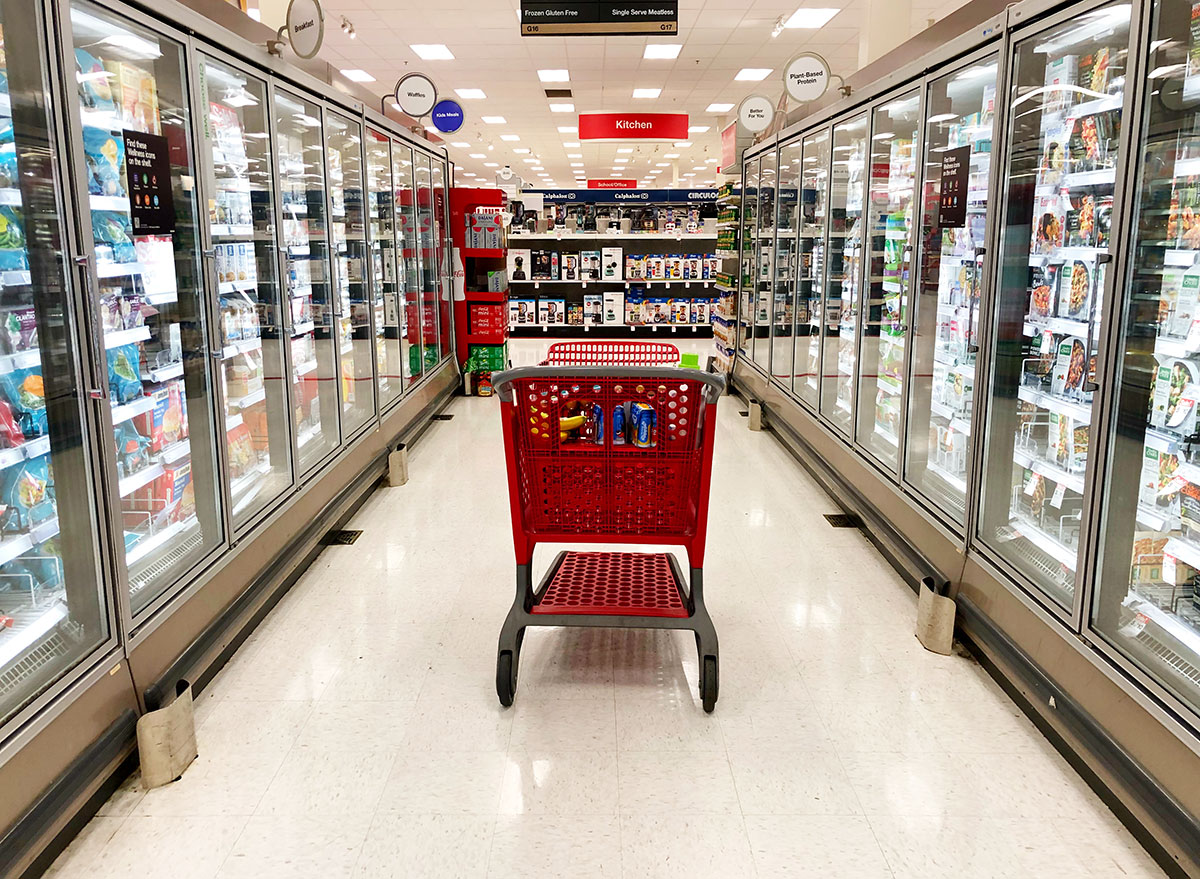 This is one Simply Balanced item that doesn't appear to have a Good & Gather replacement. You can still buy Gorton's and Ian's fish sticks at Target, but not these fish nuggets.
Archer Farms Coconut Chai Concentrate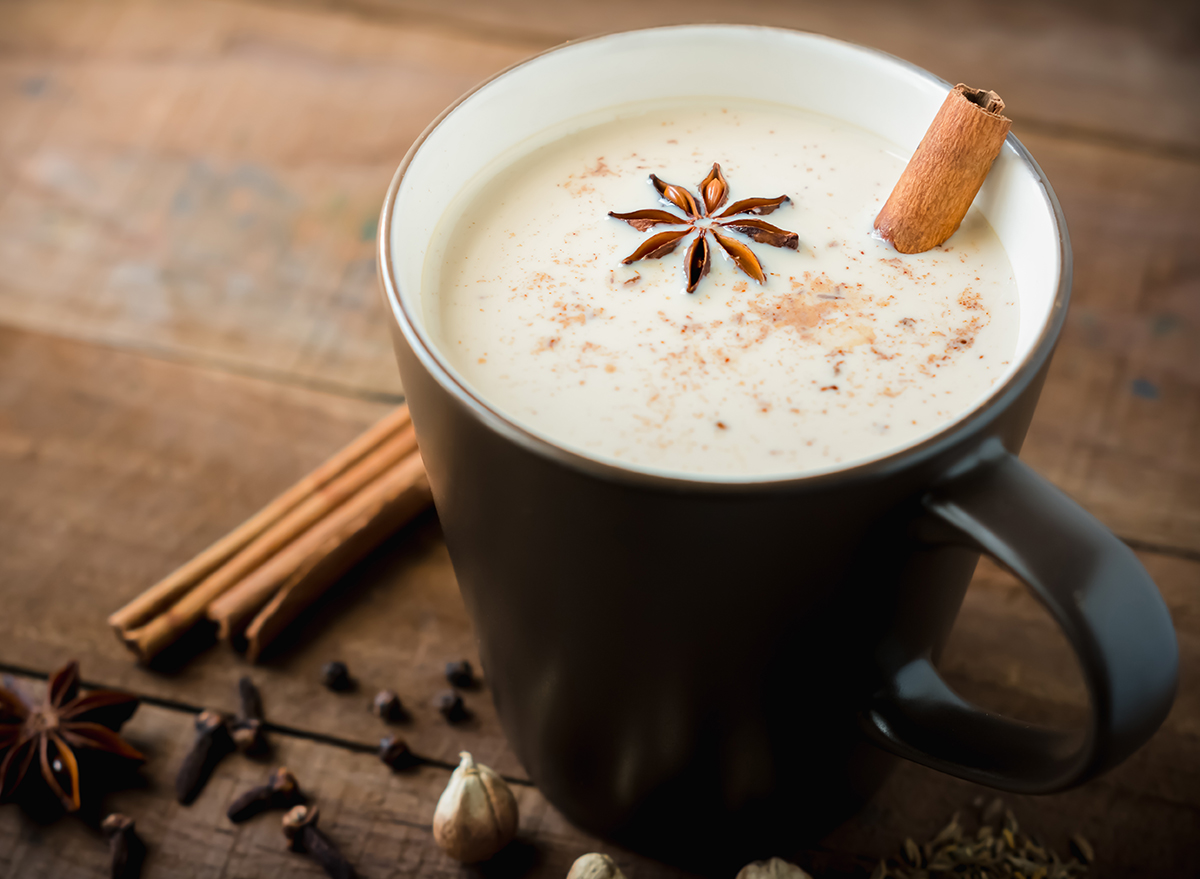 This chai concentrate was discontinued in 2016, long before Good & Gather hit the scene. Fortunately, you can still buy Tazo chai concentrate, as well as a new option from Good & Gather.
And if you haven't tried it yet, here are the Health Benefits of Chai Tea.
Archer Farms Coconut Lime Cashews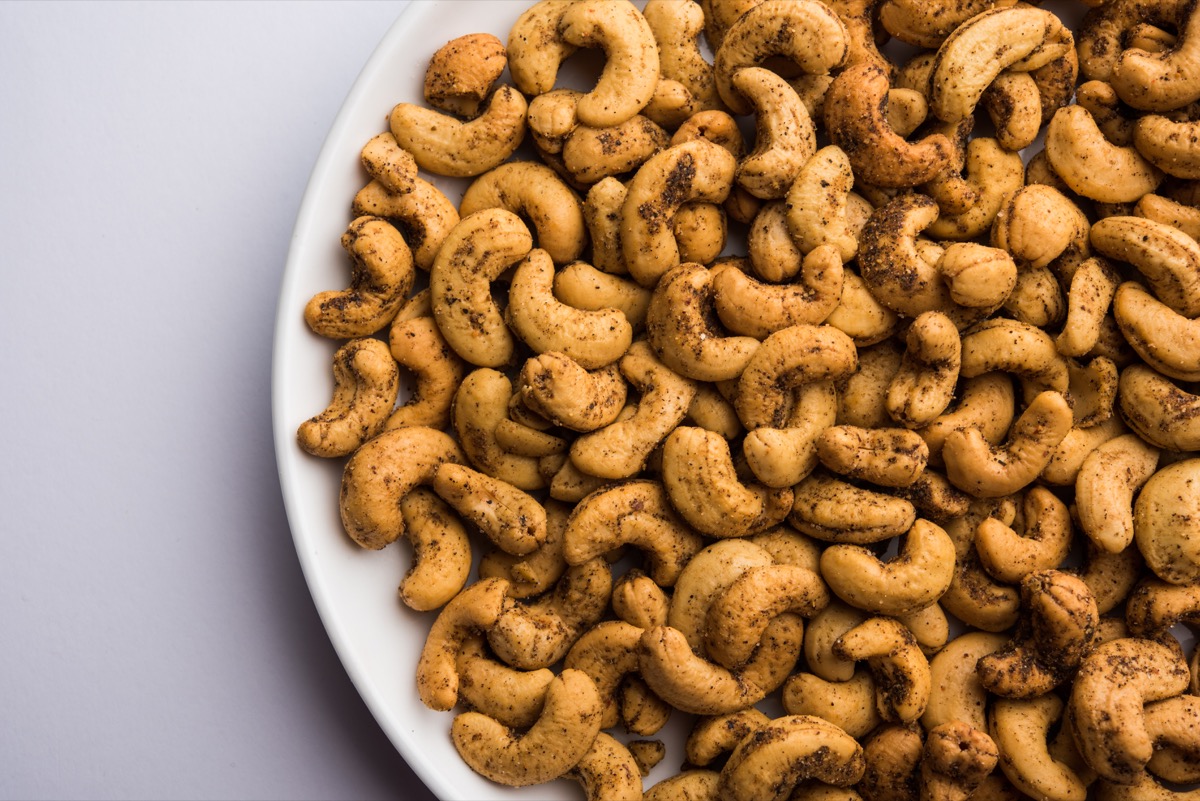 You won't find these cashews at Target anymore, but the store still sells inventive flavors like everything-seasoned cashews. Yum!
Archer Farms Chocolate Overload Ice Cream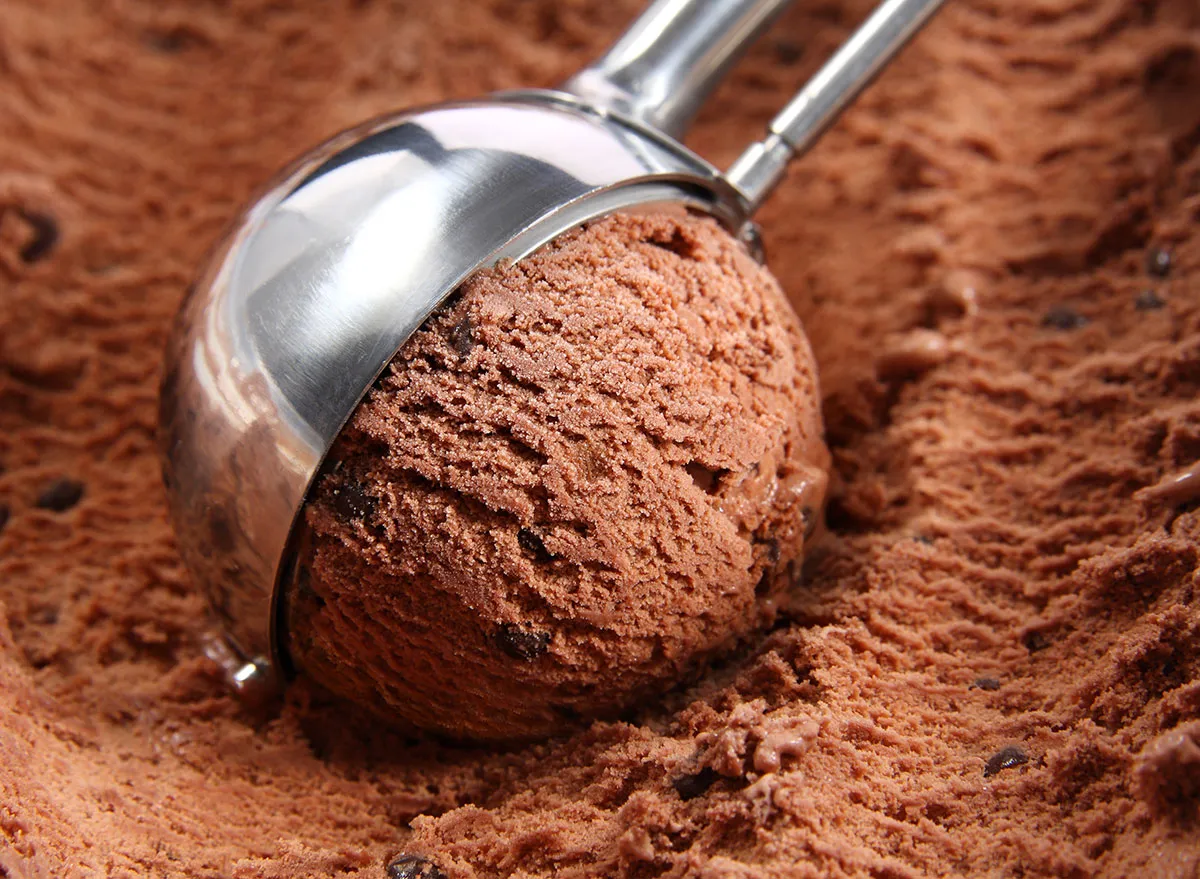 There are still plenty of house-brand ice cream options at Target, but some fans are missing the chocolate overload flavor. Made with white and milk chocolate, it was the best of both worlds.
Ben & Jerry's Late Night Snack Ice Cream
Speaking of ice cream, this is one name-brand item you won't find in the Target freezer. Inspired by Jimmy Fallon and filled with chocolate-covered potato chips and caramel swirls, this flavor was discontinued a few years ago.
Odwalla
Fans will be disappointed to learn that Coca-Cola is discontinuing the Odwalla line of bottled smoothies. There are still other bottled smoothie options at Target, though!6254a4d1642c605c54bf1cab17d50f1e
Goodie Girl Chocolate Chunk Cookies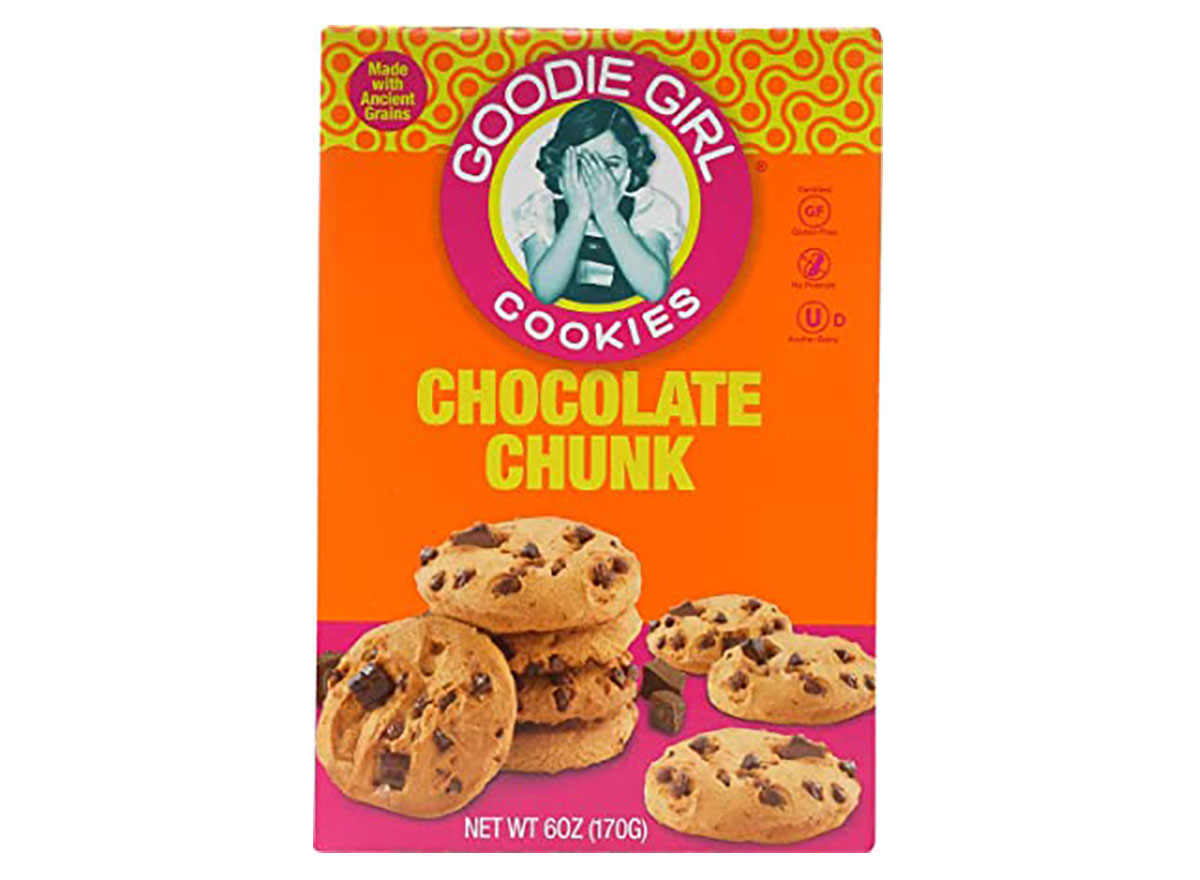 The brand's original gluten-free chocolate chunk cookies were discontinued, but you can still find Goodie Girl's new cookie formulas at Target.
Beyond Meat Chicken Strips
If you're looking to buy Beyond Beef to make plant-based burgers at your next cookout, you're in luck. But if you're looking for an easy protein to add to salad, you might be out of luck. Beyond Meat discontinued its chicken strips, so you won't find them in grocery stores.
And the next time you're cooking, don't miss these 52 Life-Changing Kitchen Hacks That'll Make You Enjoy Cooking Again.
Meghan De Maria
Meghan De Maria is a senior editor at
Eat This, Not That!
, specializing in food, product, and restaurant coverage.
Read more about Meghan