10 Tea Trends You Need to Try
Explore the benefits of tea by tapping into these fun and healthy new trends!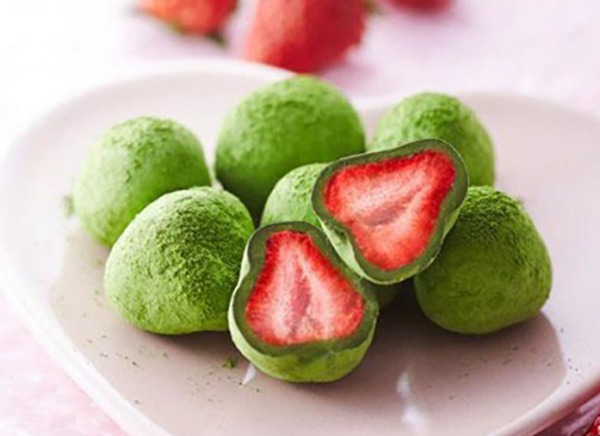 As the resident tea aficionado at Eat This, Not That!, it's rare to see me without a mug of tea in my hands. I've seen so many people benefit from tea—including personal success among my family and friends—that I literally wrote the book on tea: The 7-Day Flat-Belly Tea Cleanse! And while test panelists lost up to 10 pounds in one week, the benefits of tea can be soaked up in a variety of creative ways. We're constantly seeing cool things pop up in the news as other tastemakers and innovative culinary artists find ways to integrate tea into their foods and drinks.
So take a peek at these tea trends you need to try ASAP; and for a breakdown of which teas to sip for a slimmer you, check out these 20 Teas That Melt Belly Fat—Fast!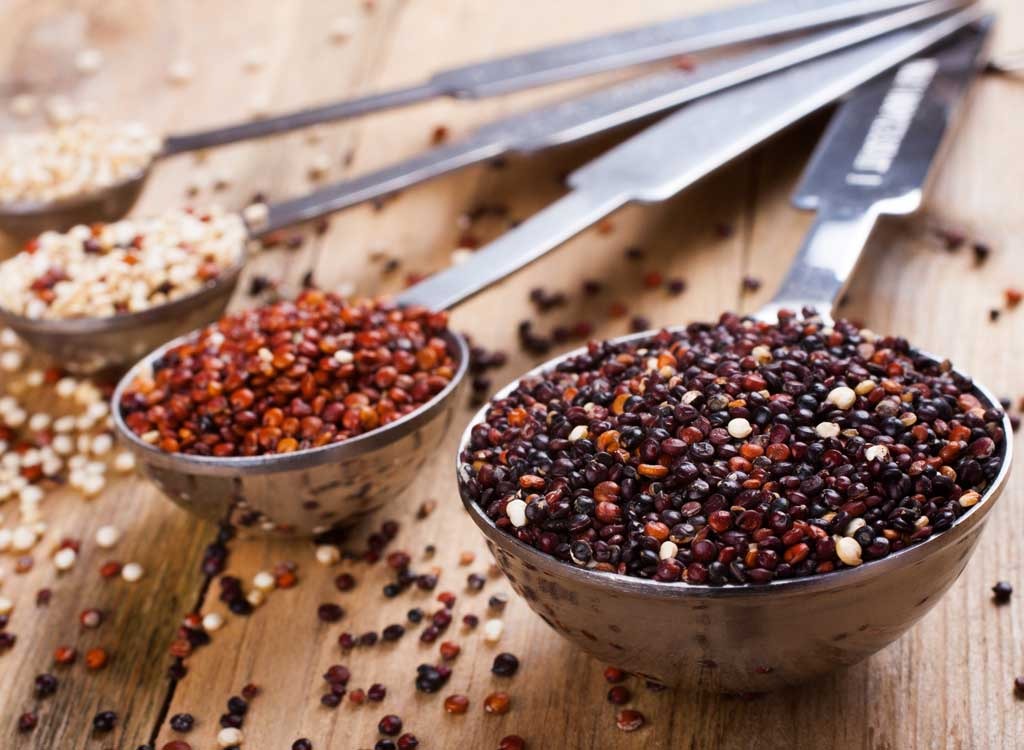 I shared this ingenius tip among these 60-Second Weight Loss Tips Celebs Swear By but will give you the recap here. Basically, there are so many foods that require hot water that it's a super easy way to swap in hot green tea. Use it for oatmeal or to give an earthy flavor to quinoa. You can experiment with different types of tea—white tea, red tea, pu-erh tea, etc.—and be mindful of caffeine levels if you're doing this at dinner.
These 23 Incredible Tea-Based Dessert Recipes are to die for! Earl grey and dark chocolate truffles, black tea apple pie, matcha green tea donuts…if you love tea and have a sweet tooth, here's your heaven.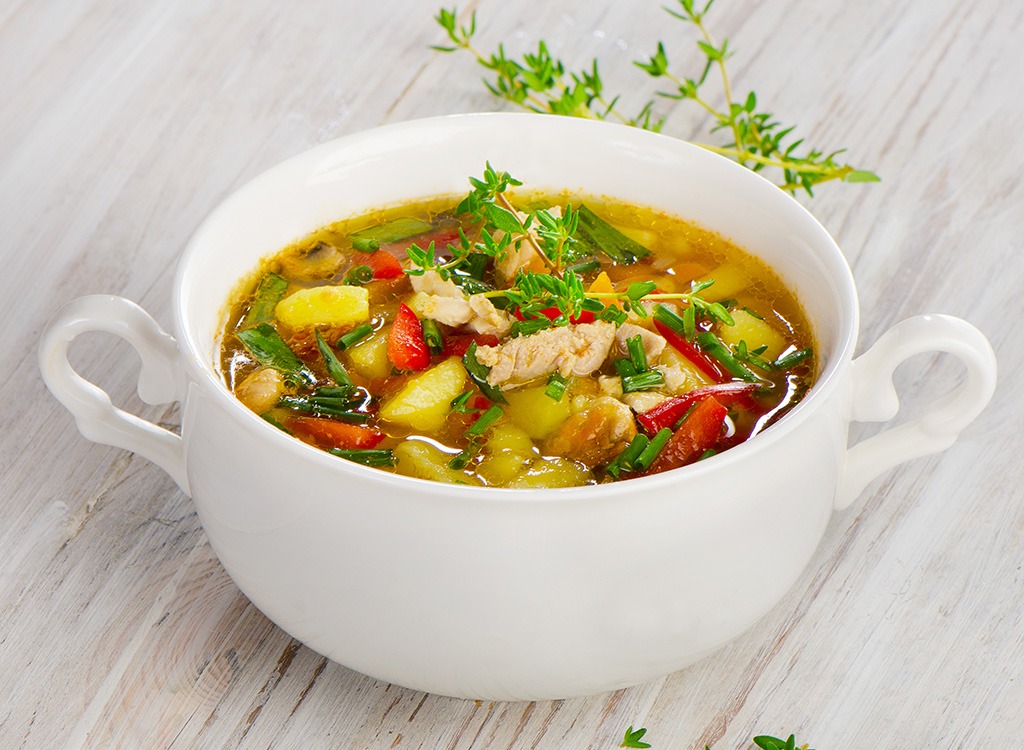 Instead of using chicken or beef stock, using tea as the base of your soup stock is an easy and nutritious soup substitute. I recommend using green tea for noodle soups and having it at lunch, since there may be more caffeine in there than you'd want at dinner. Psst! While tea is a total "do" for your soup, there are also some "don'ts," like these 20 Worst Ingredients to Put Into Your Soup.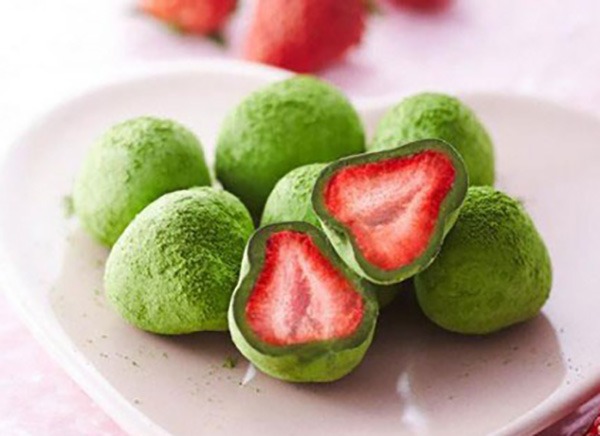 Specifically, strawberries. "Ochame," which translates to tea strawberries, is a delicious dessert in Japan that's made up of strawberries dipped into white chocolate that's been mixed with green matcha powder. The result is both sweet and bitter—and chock full of antioxidants. Yum!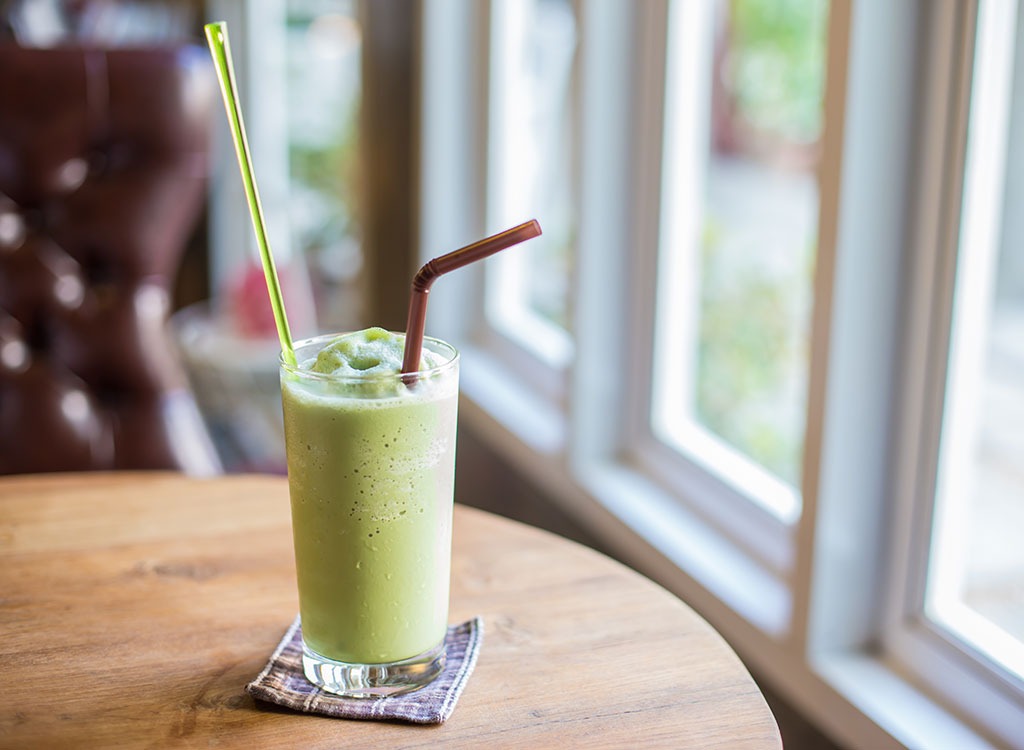 6254a4d1642c605c54bf1cab17d50f1e
Tea smoothies are totally my thing! In fact, I made multiple videos to show you which ingredients you'll need for some potent, fat-blasting smoothies. One of the most popular ones on the site: Video: How to Boost Metabolism with a Rooibos Tea Smoothie
Make an Ultra-Steeped Cold Brew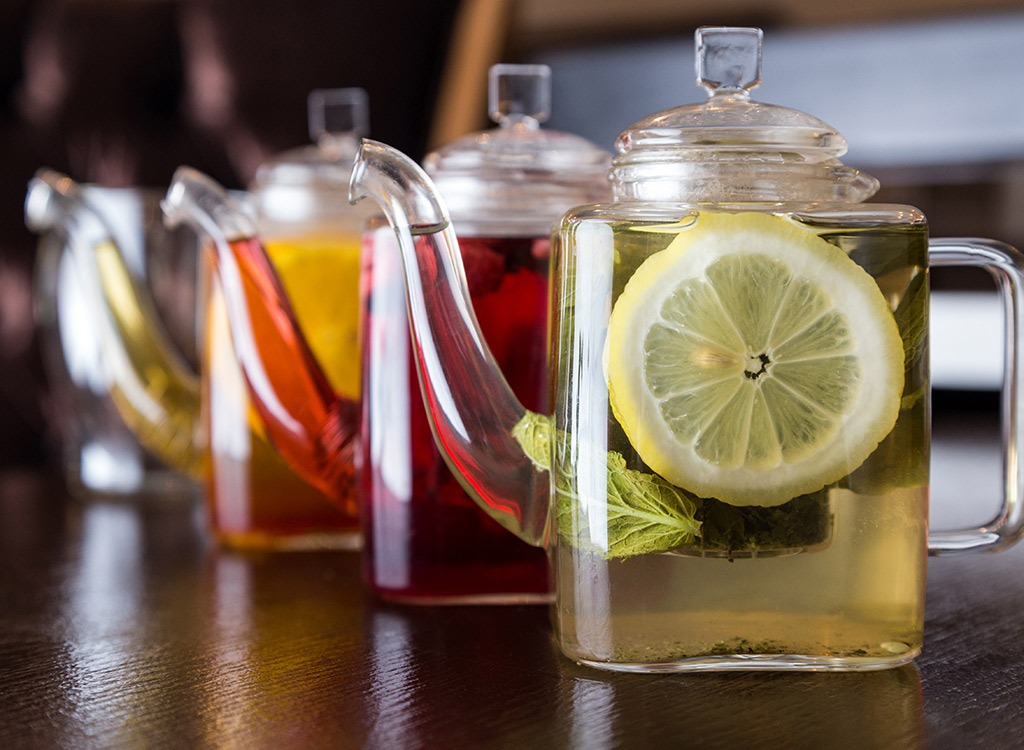 You get a potent amount of antioxidants from hot green tea, but did you know that for the maximum benefits, you'll want to steep green tea in cold water for two hours? This is because green tea's antioxidant capacity relies on time and temperature of preparation. Being exposed to cold water for a prolonged time optimizes the free-radical-scavenging activity. Check out the best time and temperature for the three most popular teas (black, green, white) with our short guide on how to make tea.
If coffee and tea had a baby, cascara would be its name. Brewed by steeping the skins of the coffee cherry fruit (where coffee beans come from!), this tasty tea is popular in other countries but is starting to go mainstream in the good ol' U.S. of A. I taste tested it live on Periscope last week with my coworker and she liked it so much she gave it a 7 out of 10! (I gave it a 6.) Follow us on Periscope for more live broadcasts!
Deflate Your Puffy Under Eye Area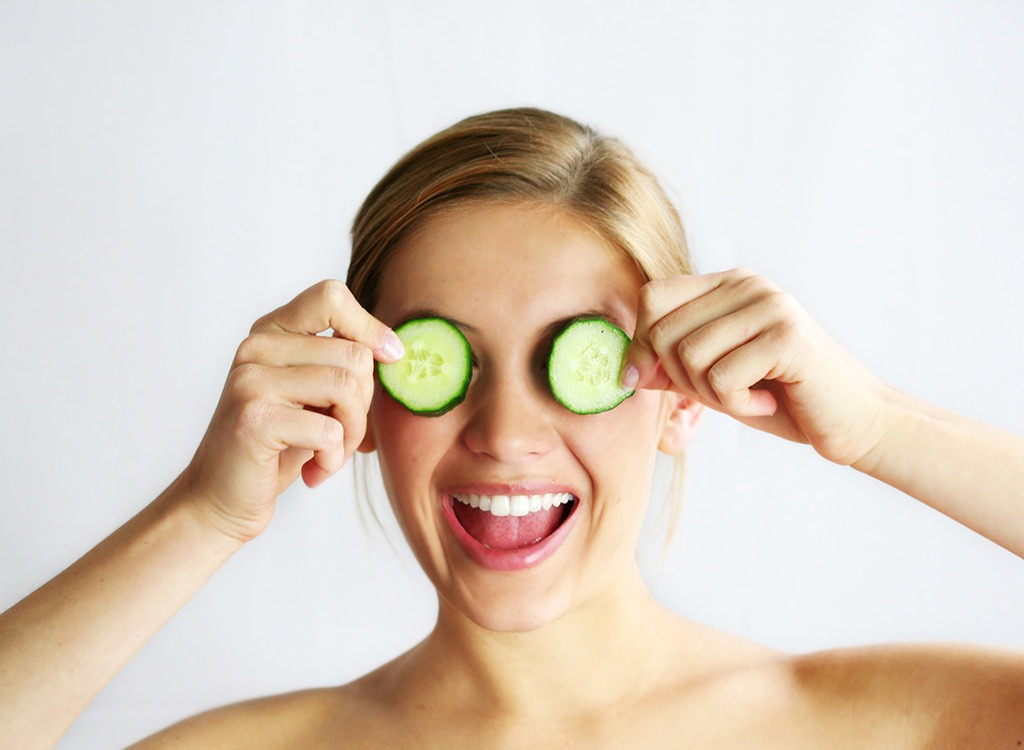 Cucumbers are nice, but this is a step up! A brilliant beauty trick for when you're having a rough morning: Steep two bags of green tea for a couple minutes, squeeze the access water out of them, and then pop them in your fridge for 5-10 minutes. When cooled—and when you're ready to relax for a few—place a tea bag over each eye for a good 10 minutes. The tannins in green tea helps minimize the dark circles and reduces the puffy swelling.
Spraying chemical-laced "air fresheners" into the air? No, thank you! Because tea leaves soak up odors, tea bags can be used for a variety of odor-neutralizing ideas. Some people leave a couple used bags in their fridge or wash their hands with a tea bag after chopping garlic or onions.
In my book, I describe the many benefits of tea: From settling an upset stomach to helping you sleep, there's a brew for many of the things your body needs. With looseleaf stores popping up on every other corner and mall, it's never been more trendy to sip a healthy tea instead of toxin-filled sodas or sugar drinks. The buzz (no pun intended!) is well-deserved because the right types can change your life!