4 Once-Favorite Tex-Mex Restaurant Chains That Went Out of Business
These restaurants closed because of market changes, expanding too fast, and even a hepatitis outbreak.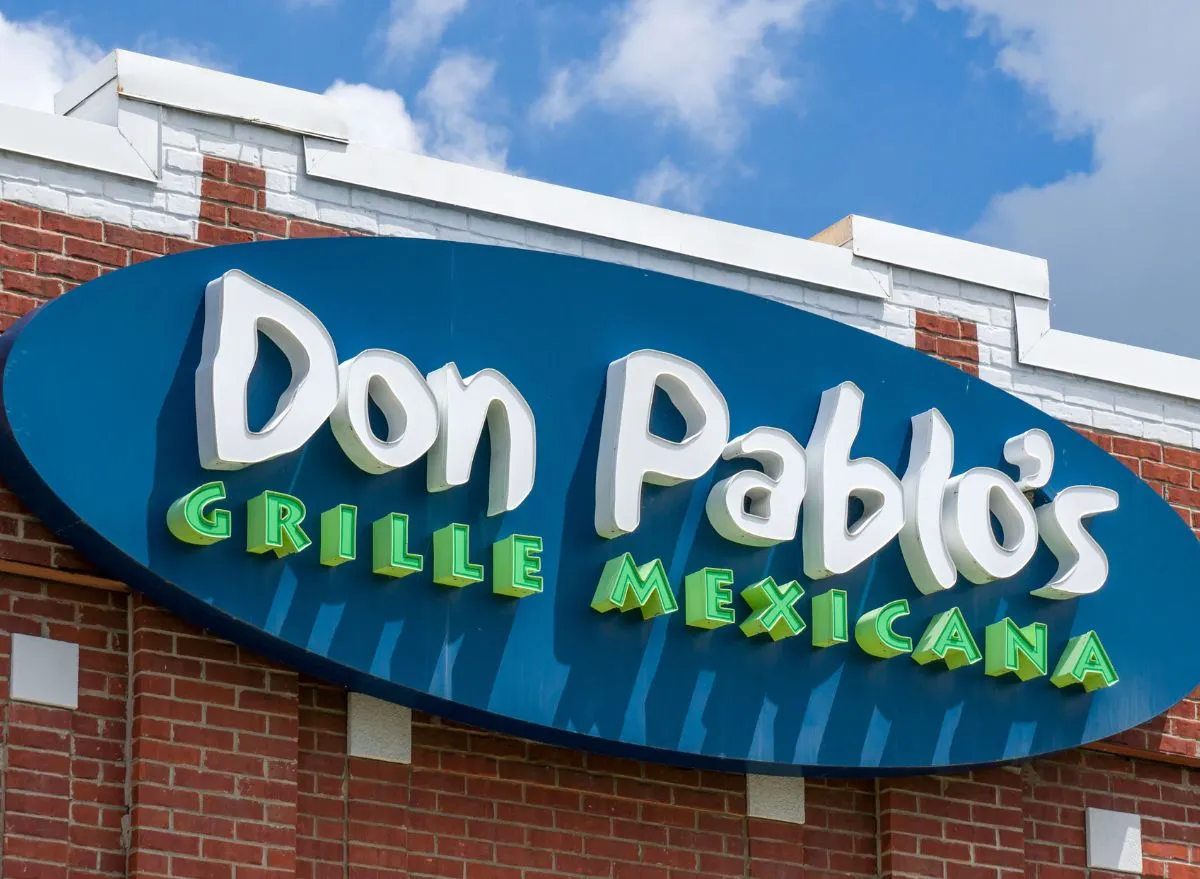 With popular restaurant chains like Chipotle, Moe's Southwest Grill, Qdoba, Taco Bell, Baja Fresh, Chuy's, and Del Taco, it's clear that Tex-Mex is a cuisine that's here to stay. Although some taco purists may prefer eating at authentic Mexican restaurants over an Americanized Tex-Mex dining experience, numerous restaurant chains like these continue to thrive across the nation.
But while Tex-Mex chains like these have seen plenty of success over recent years, some weren't so lucky. Here are four once-popular Tex-Mex restaurants that have gone out of business and shuttered their doors.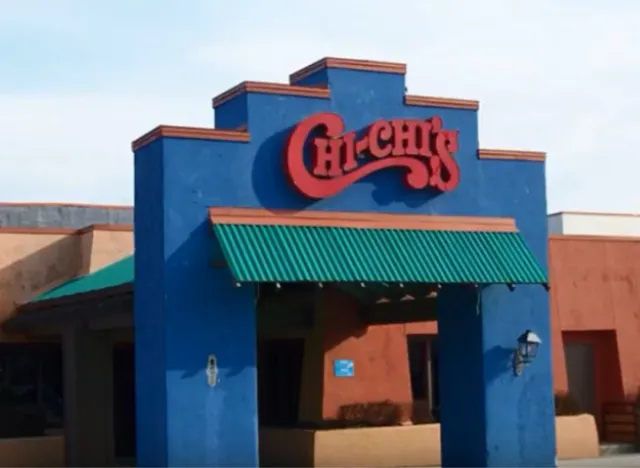 Chi-Chi's is no longer around, which may not be surprising when you learn more about this restaurant. This chain was started in Minnesota in the 1970s by Marno McDermott, who had previously started a fast-food chain known as Zapata Foods.
At first, Chi-Chi's saw roaring success. In fact, within the first year, the company's sales soared to over $2 million. Much of their immediate success can be attributed to the fact that there wasn't much food of this variety to be found in Minnesota at this time, so customers were flooding in to experience this cuisine.
The company continued to see booming success in the early 1980s, but by the mid-80s, the company began to get a little too big for its britches. By 1986 the company had 200 open locations across the country, but due to market changes and an inability to create a healthy corporate environment as they expanded, they saw a decline in the profitability of Chi-Chi's.
According to Mashed, another problem arose for the chain as more Mexican immigrants began moving to the U.S. and bringing their own food and culture with them. As more people in the U.S. became exposed to authentic Mexican food, the desire for inauthentic chains like Chi-Chi's began to shrink. At the end of the 1980s, the restaurant was bought out by Foodmaker Inc., but ultimately they continued to experience store closures in the U.S. And just as things seemed like they couldn't get any worse for this chain—they did.6254a4d1642c605c54bf1cab17d50f1e
In 2003, a terrible hepatitis A outbreak, which included over 650 confirmed cases and a total of four deaths, was traced back to a Chi-Chi's location in Monaca, Pennsylvania. The Pennsylvania Department of Health and the CDC confirmed that it came from green onions used in many of the restaurant's recipes. Unsurprising, this was the straw that broke the camel's back, and Chi-Chi's closed. Unfortunately for the chain, they still had to pay over $40 million in settlements related to the hepatitis outbreak.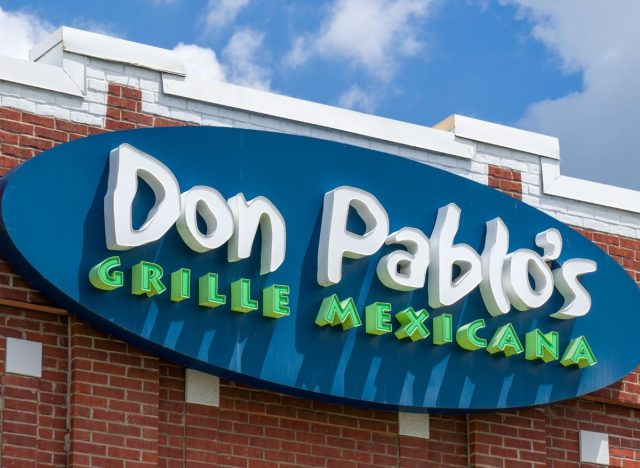 Don Pablo's is another Mexican-inspired chain restaurant that enjoyed a good run for a while, but ultimately had to close its doors. While not as drama-filled as the story of Chi-Chi's, the story of Don Pablo's is still a sad one.
The chain opened its doors in 1985 in Lubbock, Texas. After being acquired by Tom DuPree via Avado Brands in the mid-1990s, Don Pablo's quickly became one of the company's most successful restaurants and had expanded to 120 locations nationwide. Unfortunately, Avado's success couldn't keep up with the growing market and the company filed for bankruptcy in 2004. Don Pablo's was still holding on for dear life but they were now down to only 45 locations. In 2014 the chain was bought out by Rita Restaurant Corp. and Food Management Partners, but it couldn't hold on much longer. In 2017 they filed for bankruptcy and in 2019 the last and final store, located in New Jersey, closed its doors.
Pup 'N' Taco's fast-food chain concept was certainly a unique one, combining beloved tacos with other menu items like hamburgers, hot dogs, and various sandwiches.
The chain first opened in 1965, and by 1973 they had 62 stores across the country. By the mid-80s they had expanded even further, but Taco Bell bought out various Pup 'N' Taco locations. Apparently about three stores remained in Albuquerque, New Mexico, for quite some time, even rebranding themselves as "Pop 'N' Taco." However, by the mid-2010s these locations had each closed for good.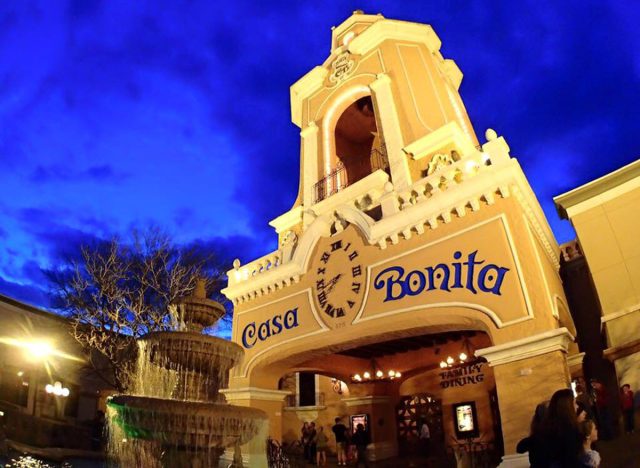 Casa Bonita was once a thriving Tex Mex chain restaurant born out of Denver, Colorado. This chain was known as more than just a restaurant, though. Along with delicious food, customers could enjoy attractions like an indoor waterfall. But what truly put Casa Bonita on the cultural map was its appearance in a 2003 South Park episode, rightly named "Casa Bonita." But despite being a Tex-Mex sensation, this restaurant chain couldn't survive.
According to Restaurant Hospitality, Casa Bonita shut its doors in 2020 in response to the COVID-19 pandemic, and has not reopened since. Then in April 2021, Casa Bonita filed for Chapter 11 bankruptcy. But even a local group of impassioned fans rallying together under the name Save Casa Bonita was not enough to bring power back to the chain back. Eventually it was sold out of bankruptcy to South Park creators Matt Stone and Trey Park at the end of 2021.
Though there were tentative talks of the potential for a remodel and eventual reopening, it's difficult to say what the South Park creators will do to the restaurant moving forward, as Casa Bonita still appears to be shuttered to this day. Die-hard Casa Bonita fans will have to wait and see. But hopefully, they'll one day soon be able to return to their favorite place of Tex-Mex nostalgia.