Here's Exactly What's on the Texas Roadhouse Early Dine Menu
Yep, there are steak options included in the promotion.
Are you feeling downright hungry? Do you want a delicious down-home meal for a superb value? Why not head on down to Texas Roadhouse for the early dine menu?
What is the early dine menu?
This special early bird menu at Texas Roadhouse features a full range of treats for steak and salad lovers alike, including:
6 oz. USDA Choice Sirloin Steak
10 oz. Roadkill Chop Steak
Country Fried Sirloin
Grilled BBQ Chicken
Country Fried Chicken
Chicken Critters Dinner
Pulled Pork Dinner
Grilled Pork Chop (Single)
Chicken Caesar Salad
Grilled Chicken Salad
Chicken Critter Salad
When is the Texas Roadhouse early dine menu available?
The menu is available from Monday to Thursday before 6 p.m.
How much are the early bird specials at Texas Roadhouse?
Menu items will only cost you between $9.49 and $9.99 in most locations (a small handful are $10.99 and $11.99 in Alaska and California).
Put more goodness on your plate and keep more money in your wallet with the delights here from the early dine menu.
Texas Roadhouse Early Dine Menu
6 oz. USDA Choice Sirloin Steak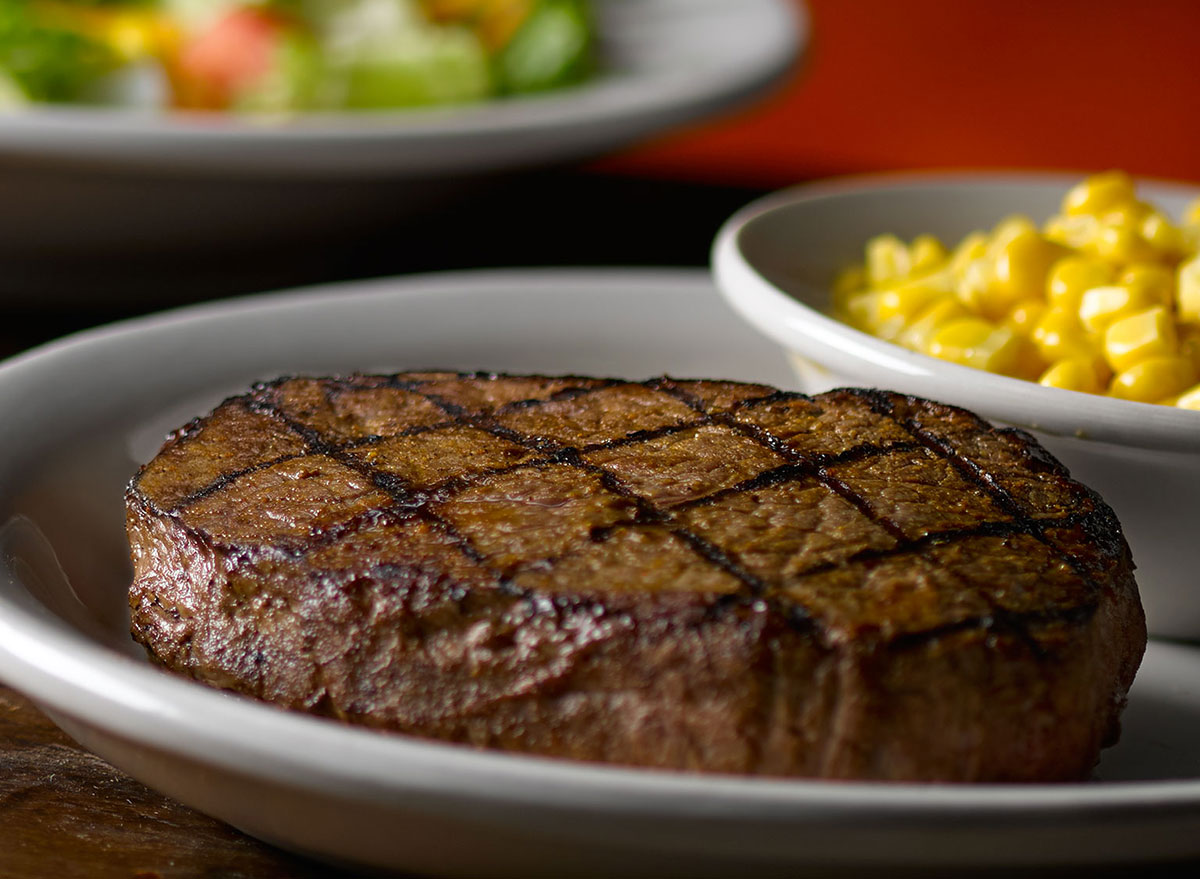 Whether you like your steak well-done like the current president or prefer the chef to simply knock off the horns and hooves and plate it, the USDA Choice sirloin offers juicy deliciousness. And because all items on the early dine menu come with two sides as well as bread and peanuts, you'll leave feeling stuffed.
10 oz. Roadkill Chop Steak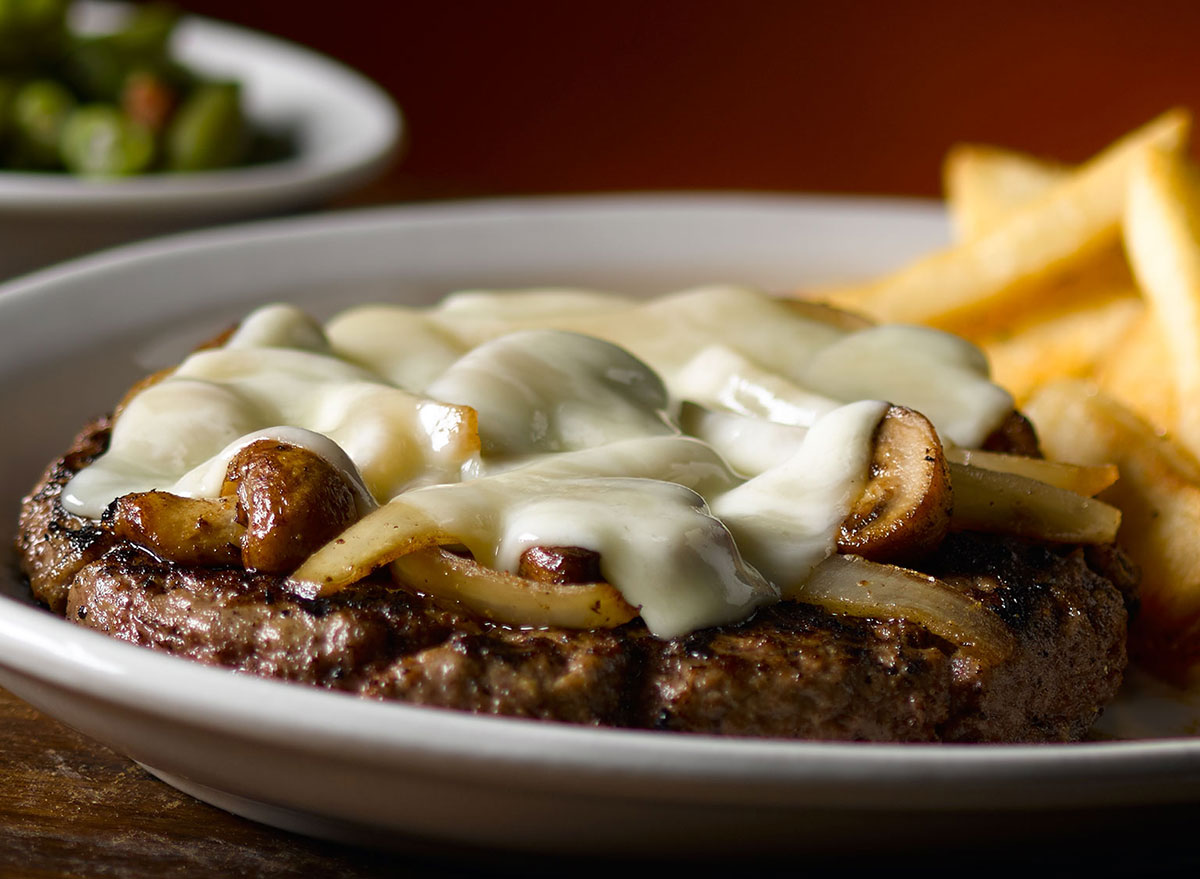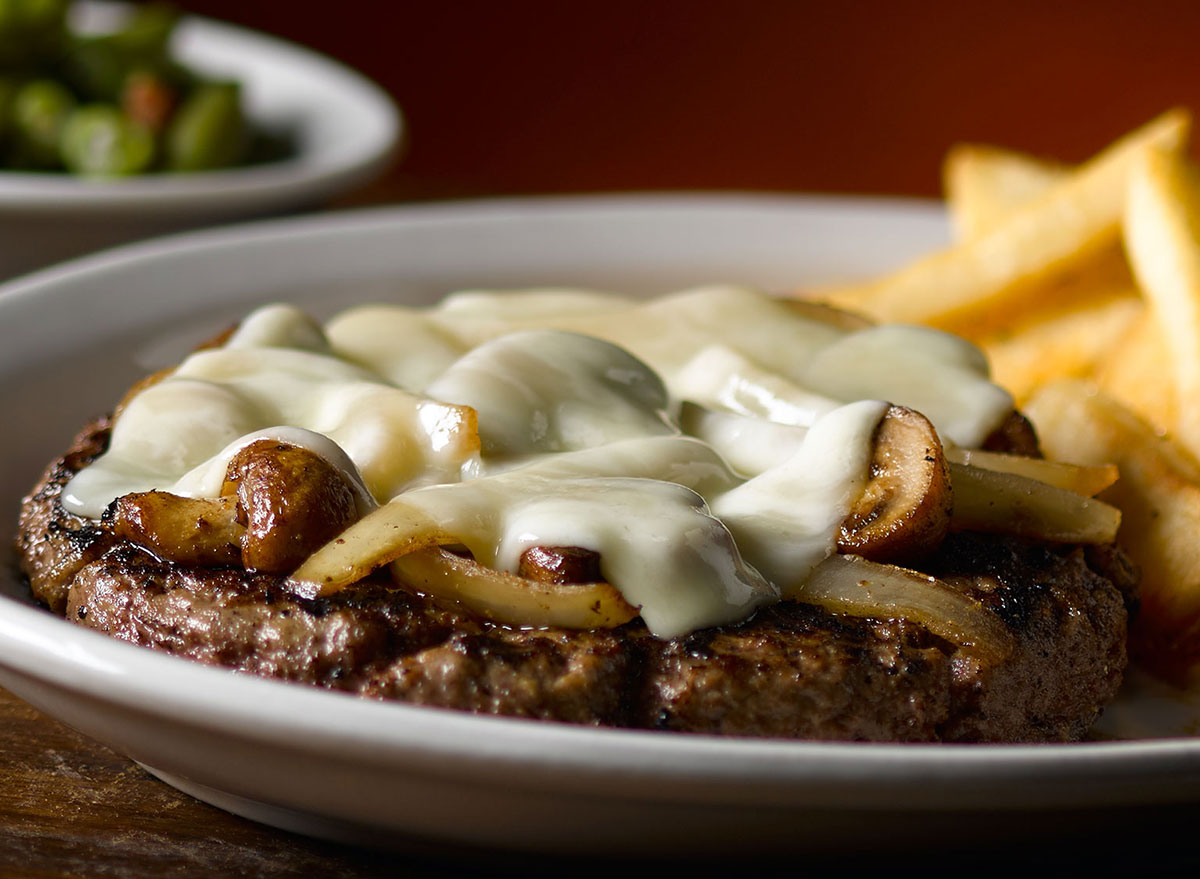 6254a4d1642c605c54bf1cab17d50f1e
This isn't your mama's 'possum skillet. This delicious chopped steak lies smothered under a bed of sauteed onions and mushrooms and topped with cheese.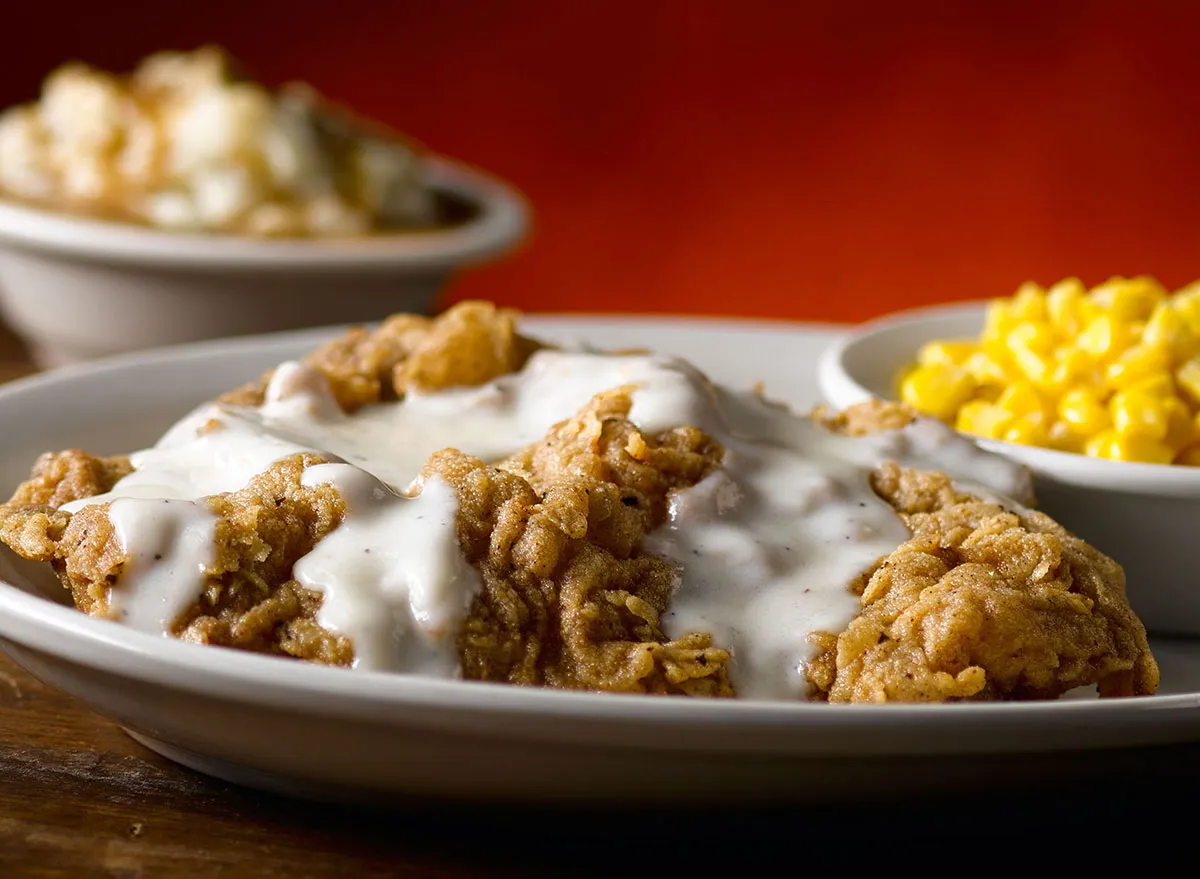 Do you like your steak fried up like your chicken and coated in smooth country gravy? You can't beat the freshness of the in-house gravy made from scratch.
What's the secret to great BBQ chicken? The sauce. This sweet and savory blend tingles your tongue and tastes heavenly paired with loaded mashed potatoes.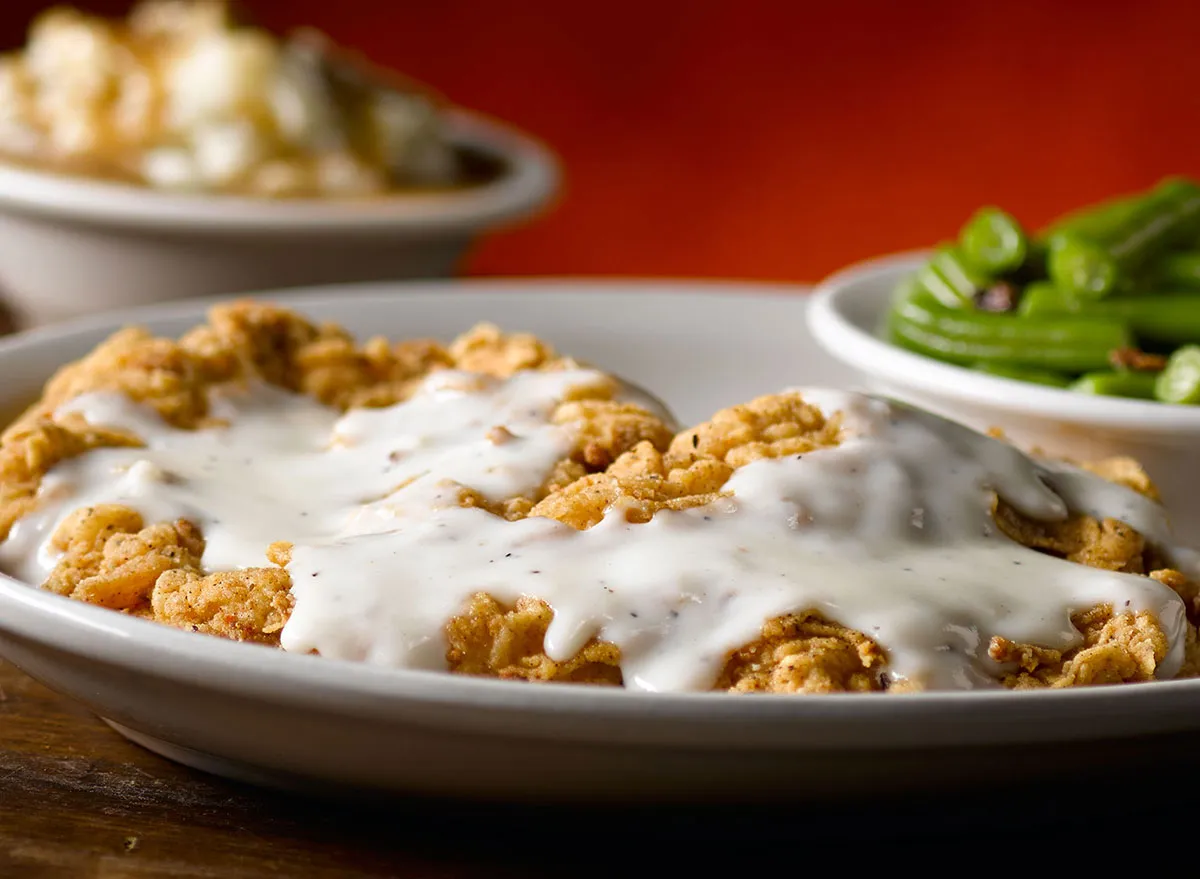 Few things scream "comfort food" like down-home fried chicken. This dish features 100 percent all-white-meat chicken golden fried with herbs and blanketed in country gravy.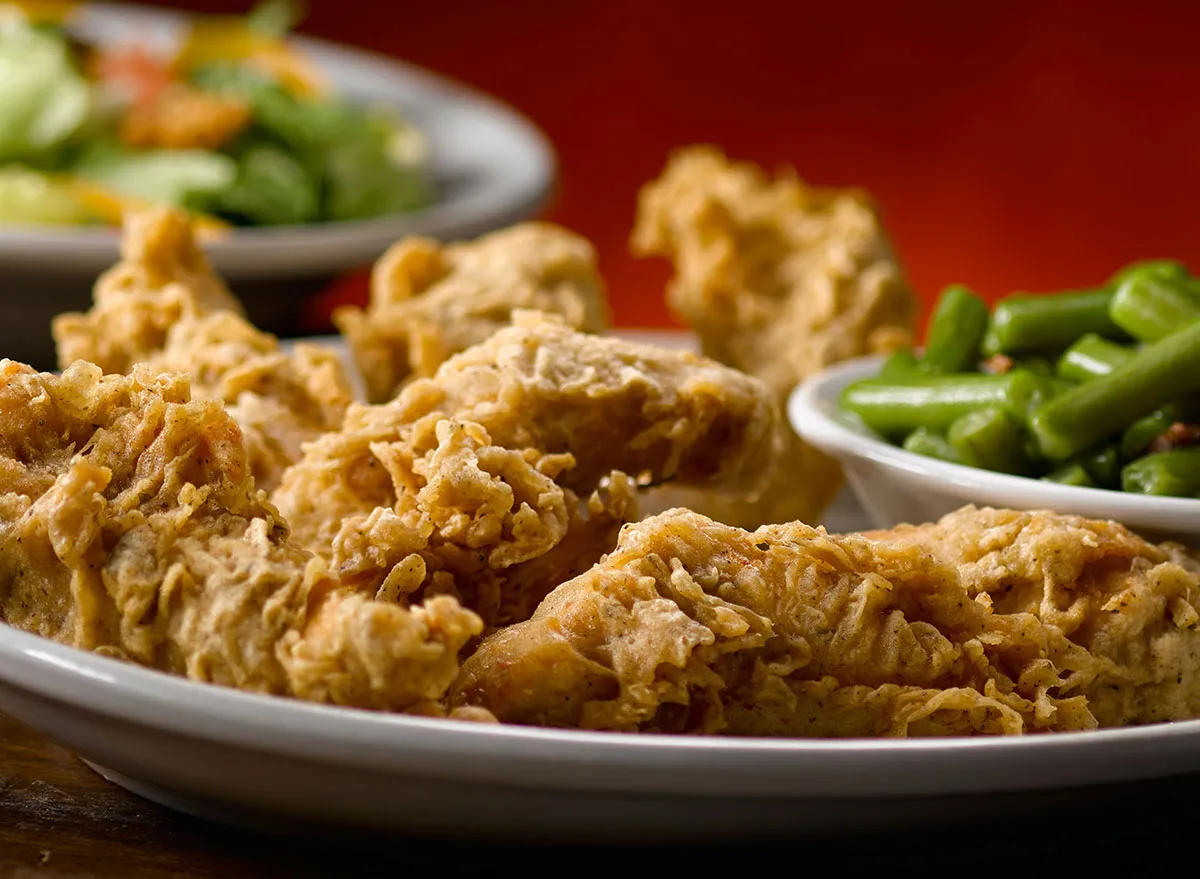 You might be a big kid now, but you never outgrow your love of chicken tenders. Choose from three dipping sauces: BBQ sauce, ranch, or honey mustard.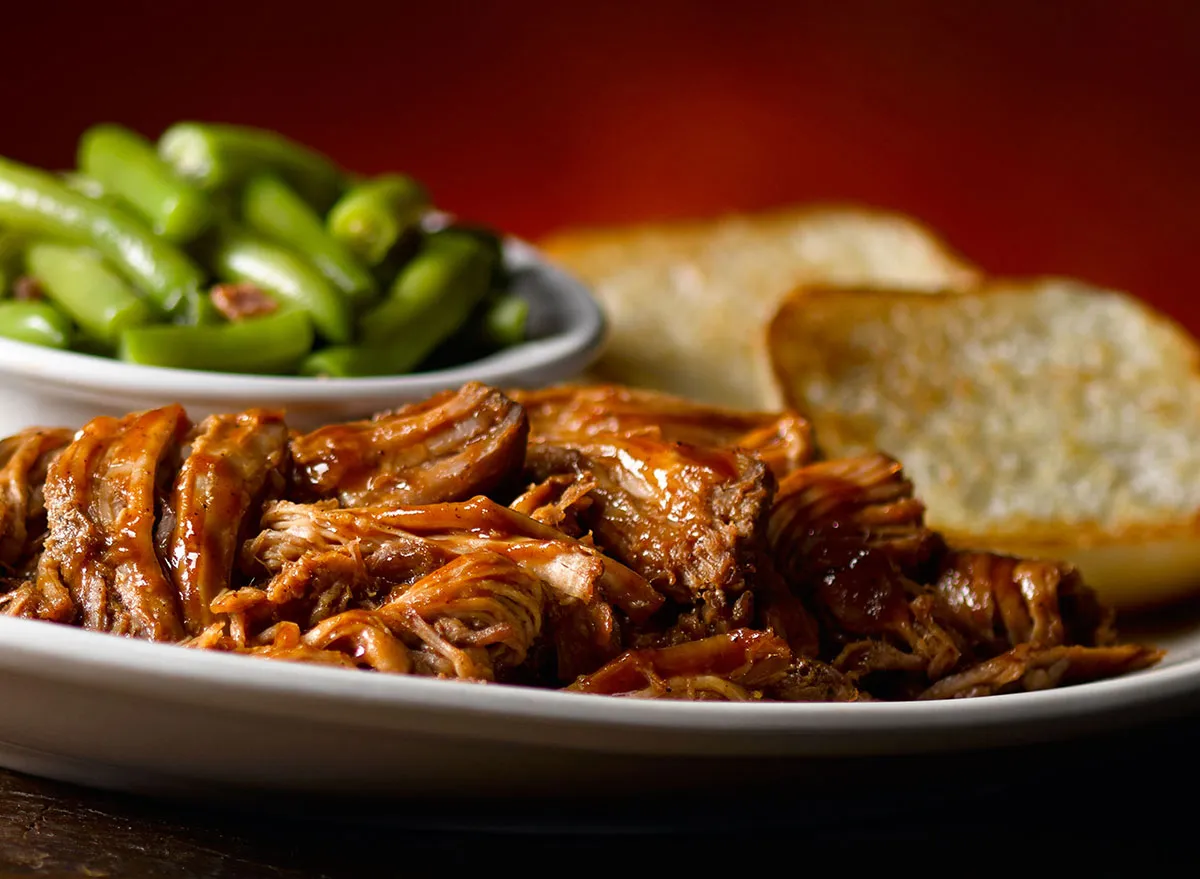 Whether you stuff the side of bread that comes with this dish to make a sandwich or dig in with your fork, you'll oink for more. Try pairing this savory pork coated in BBQ sauce with a cup of chili.
Grilled Pork Chop (Single)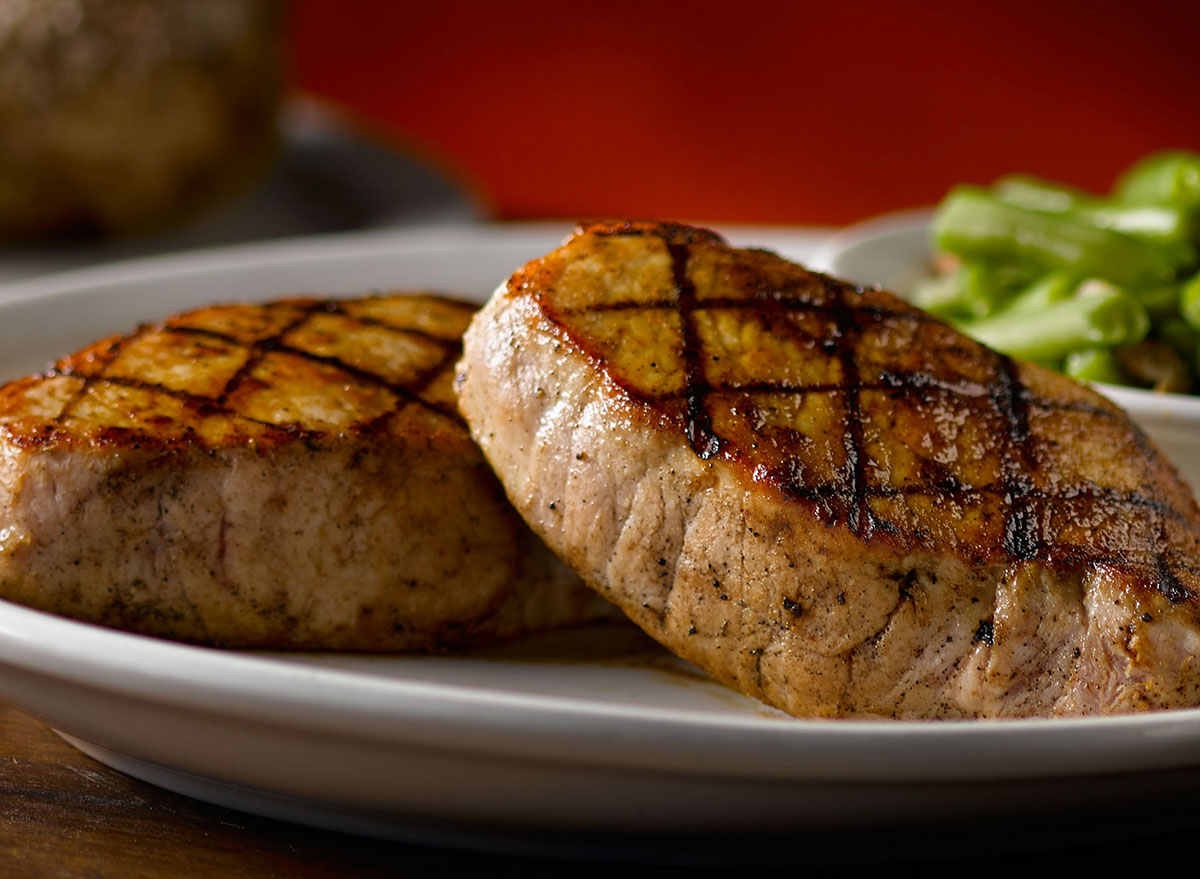 A boneless pork chop grilled to perfection and topped with peppercorn sauce. You can make this dish gluten-free by opting out of the sauce and pairing it with a house salad (hold the croutons) and fresh vegetables.
All hail Caesar! This dish features made-from-scratch croutons, real parmesan cheese, and zesty dressing. Top it off with fresh cracked pepper.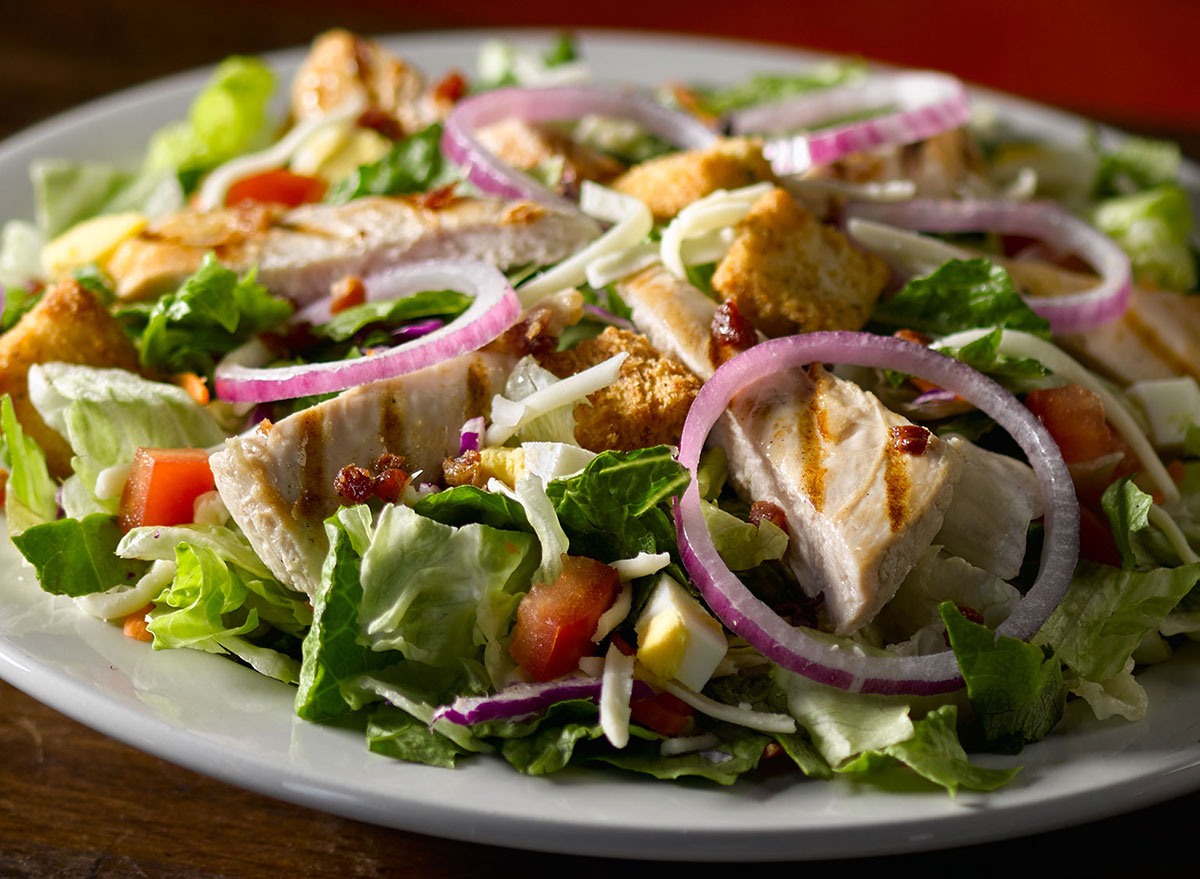 Are you committed to clean and healthy eating? Opt for this dis, featuring fresh greens and grilled strips of perfectly marinated chicken. Choose from six flavorful dressings—although the jack cheese and red onions make this mix flavorful without it!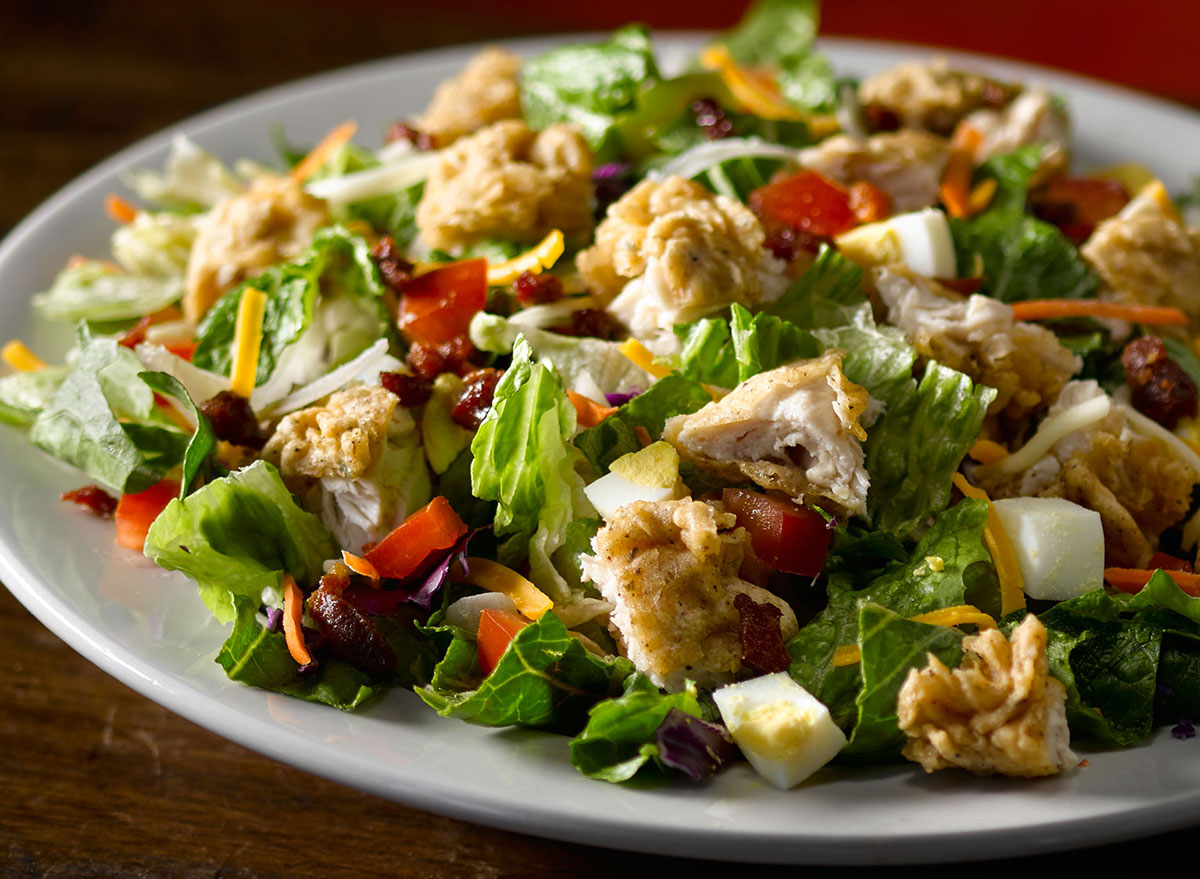 Love fun, boneless fried chicken, but craving the vitamins in fresh greens? Opt for this delightful salad.
When you've got a hankering for a real meal but don't want to spend a lot, stop in for the Texas Roadhouse early dine menu. With so many choices, you can find a new Texas Roadhouse favorite for every night of the week!