Texas Roadhouse Is Overcharging for Boxed Mac and Cheese—and It's Not the Only One
How much would you pay for a cup's worth of Kraft?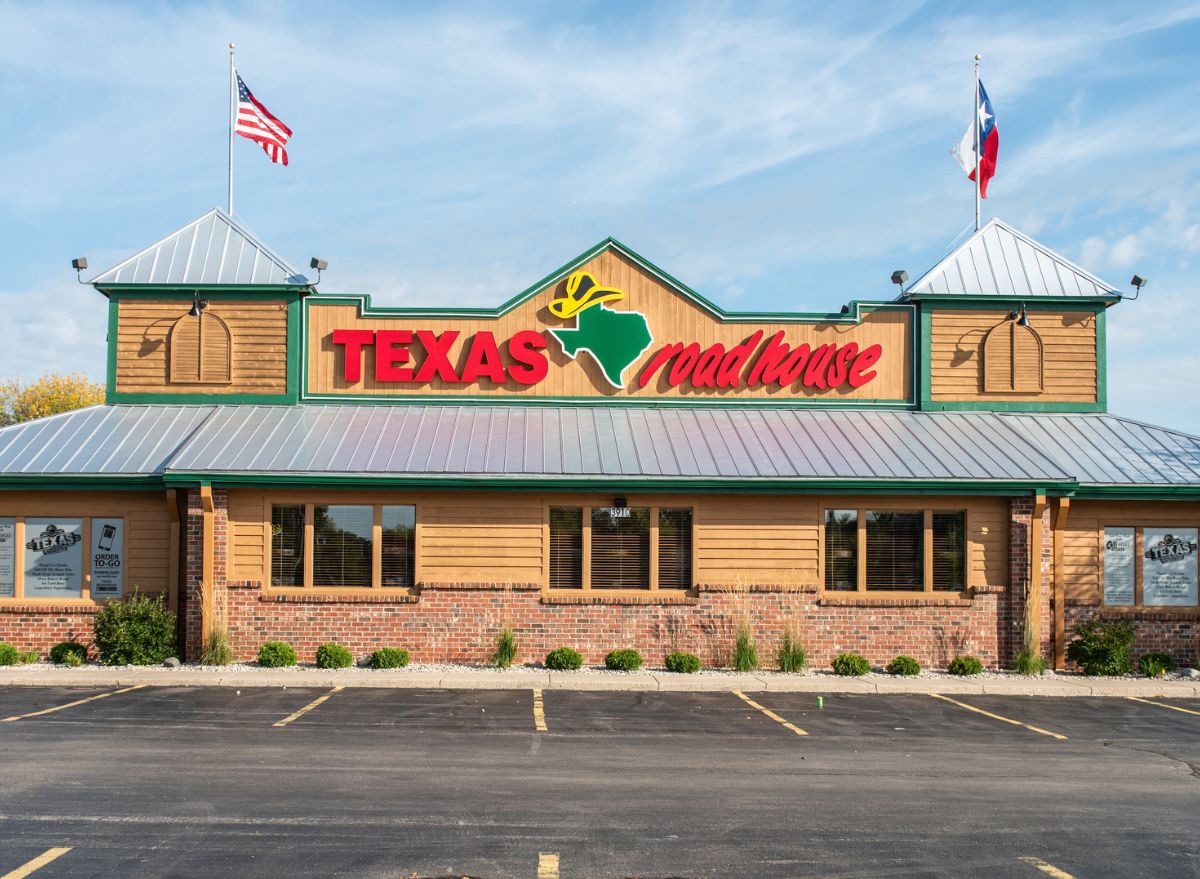 We expect certain things when we go to a steakhouse: delicious food served with a smile and, hopefully, decent quality meats. We also expect to pay for the convenience of dining out. However, we don't expect to get store-bought food at a huge markup. Unfortunately, that's just what one recent diner got at Texas Roadhouse when she ordered mac and cheese and got good ol' Kraft Mac and Cheese at a price of $4 for a cup.
The angry customer shared a video on TikTok of the small serving of mac and cheese with the text overlay: "When you order mac and cheese and pay $4 for Kraft." The top comment on the post was: "That should be illegal…."
Texas Roadhouse cheerleaders were quick to point out that the chain didn't really hide that its macaroni and cheese came from a box—after all, the menu clearly states that the chain is using Kraft's product. In fact, they insisted that it tastes better due to the chain's ambiance. But the fact remains that the markup is pretty high.
A standard 7.25-ounce box of Kraft Macaroni and Cheese is sold for $1 at Walmart, and it can be even cheaper when bought in bulk. Plus, that box contains three one-cup servings. Even if the restaurant bought a box for $1 that small side, which is probably half a cup's worth, cost them $.50. That's a 700% markup!6254a4d1642c605c54bf1cab17d50f1e
But hey, it's right there on the menu, said Texas Roadhouse. The chain actually apologized for a similar incident in 2018 and remarked that the menu item is technically for kids, but can be served to adults if they want it. Though other sleuths point out that it is available on the menu as a regular side.
Turns out, Texas Roadhouse—the largest steakhouse chain in the U.S.—isn't the only one serving Kraft's mac and cheese. IHOP and Red Lobster sell the stuff from the iconic blue box for $6.99. Chili's and LongHorn have it on the menu for around $5, depending on the location. Granted, these options are for kids, but adults could potentially order the mac and cheese as a side and, if the server isn't forthright, be slapped with a reality check when they get the childhood favorite instead of a homemade option.