The Most Popular Steakhouses in America, According to New Data
Here are the top spots to grab a steak dinner based on total sales.
Steak. The word conjures up images of luxury and decadence, and when it's on the menu, nearly everyone's ears perk up. America is known for its big slabs of beef, dripping with juices and served with decadent sauces alongside requisite creamy spinach and crispy potatoes. And the restaurant industry has always answered with swanky steakhouses that carry every cut imaginable. But not all popular steakhouses are white-tablecloth locations with expensive wine lists and many are affordable weeknight alternatives for the family. We've sought out the best steakhouse in every state–which you need to check out—but what are the most popular steakhouses in the country?
Statista has the answer, ranking each steakhouse by total sales in 2020. The spots range in style from classic American—serving big, bony ribeyes—to the roving Brazillian churrascarias that just keep the good stuff coming to the casual roadhouses that serve good affordable food fast.
Here are the most popular steakhouses in the U.S. with the least and most expensive steaks on each menu so you can figure out what kind of experience you want tonight. (Plus, if you're in the mood for something healthy at home, try our 22 Meals to Melt Belly Fat in 2022.)
Del Frisco's Double Eagle Steakhouse – $103 million in sales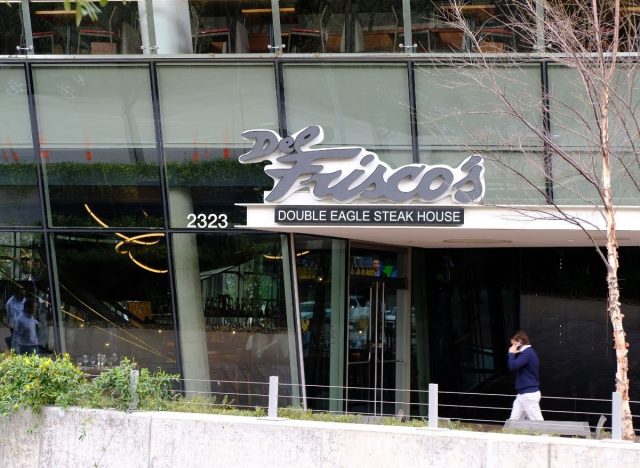 Del Frisco's Double Eagle Steakhouse is a high-end steakhouse with 71 locations across the United States. Prices for steak range from $53 for an 8-ounce filet mignon to $155 for a tomahawk for two. They even do tastings if you'd like to try a variety of meats, including Japanese Waygu-style. Get it on its own and 3 ounces costs $91.
Black Angus Steakhouse – $108 million in sales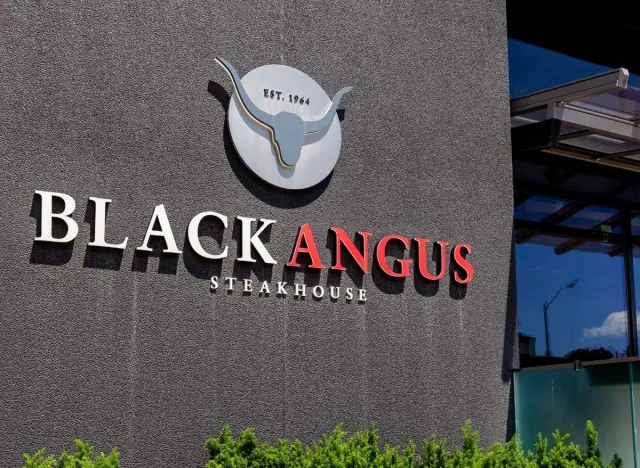 Founded in 1964, Blank Angus Steakhouse now has about 32 locations, down from a high of 103. The chain is mainly located in the Western U.S. with a location in Hawaii and a couple in Canada. The restaurant offers mid-range steaks, seafood, and all the requisite sides in a casual environment. A 6-ounce filet mignon costs about $30 while an 18-ounce bone-in rib eye is around $44.
Morton's The Steakhouse – $132 million in sales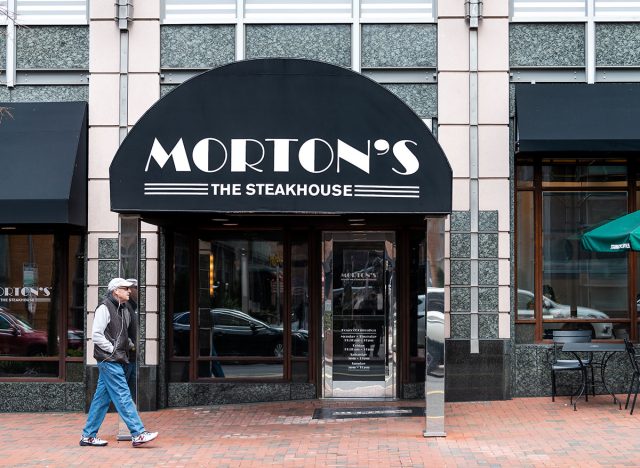 Morton's is a high-end steakhouse with 71 swanky locations across the U.S. It was founded in Chicago in 1978. An 8-ounce filet mignon will set you back $52 while a 24-ounce porterhouse is $73. Add a lobster tail for $26 and your favorite sides like creamed spinach, baked potatoes, or truffle fries. But here's a warning, if you choose to drench your steak in Bernaise sauce or make it "Oscar-style" you're adding 500+ calories to your dish.
Fogo De Chao – $173 million in sales
At a Brazillian-style churrascaria, like Fogo De Chao, the meats keep coming off of huge skewers until you tell the server to stop. It's quite literally a meat-lovers dream. With 64 locations across the world, there is probably one near you. For about $74 per person, you can enjoy a huge variety of meats. If you want the Waygu-style beef, be prepared to spend $150 or more.
Texas de Brazil  – $184 million in sales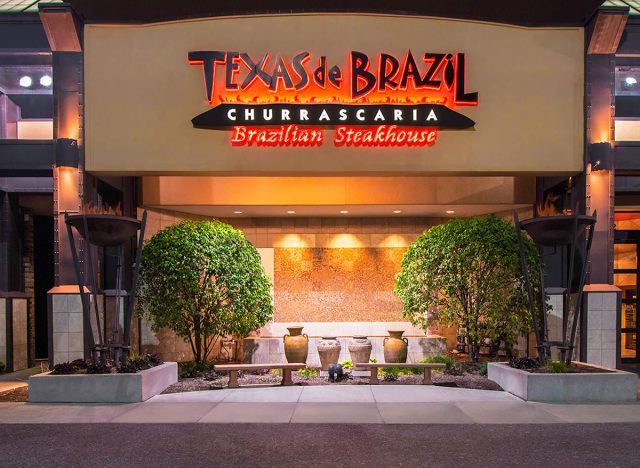 Texas de Brazil is another Brazillian-style steakhouse, founded in 1998, that serves different cuts of meat to the whole table. Dinner is around $57 and includes their salad area, a kicked-up salad bar-type experience with lots of veggies, salads, cold fish, and accouterments. Children under 2 eat free, 3-5 are $5, and 6-12 are half price.
Fleming's Prime Steakhouse and Wine Bar – $210 million in sales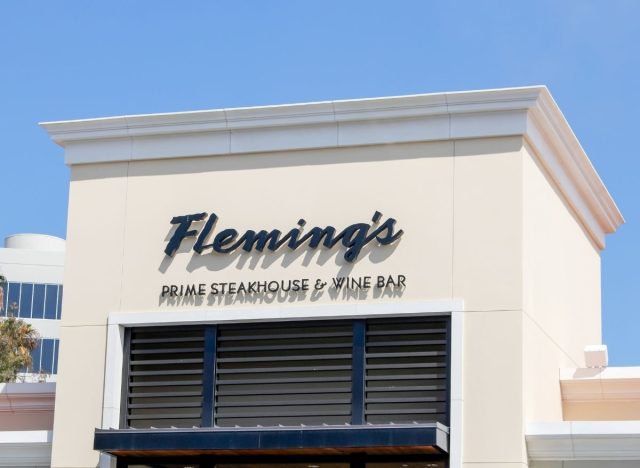 Fleming's is a high-end steakhouse chain with 63 locations across the country. It was founded in 1998. The 8-ounce petite filet is $51 and a 35-ounce prime tomahawk will set you back $98, before the decadent sides and cocktails. Some locations have Tomahawk Tuesdays where you can try this mammoth cut of meat for $135 with salad, sides, and dessert included.
Logan's Roadhouse – $256 million in sales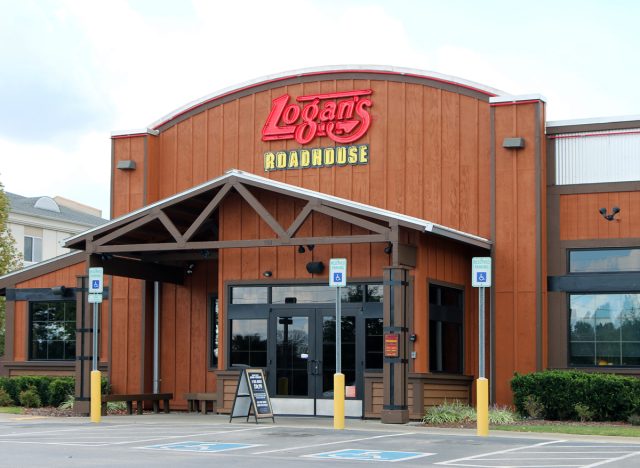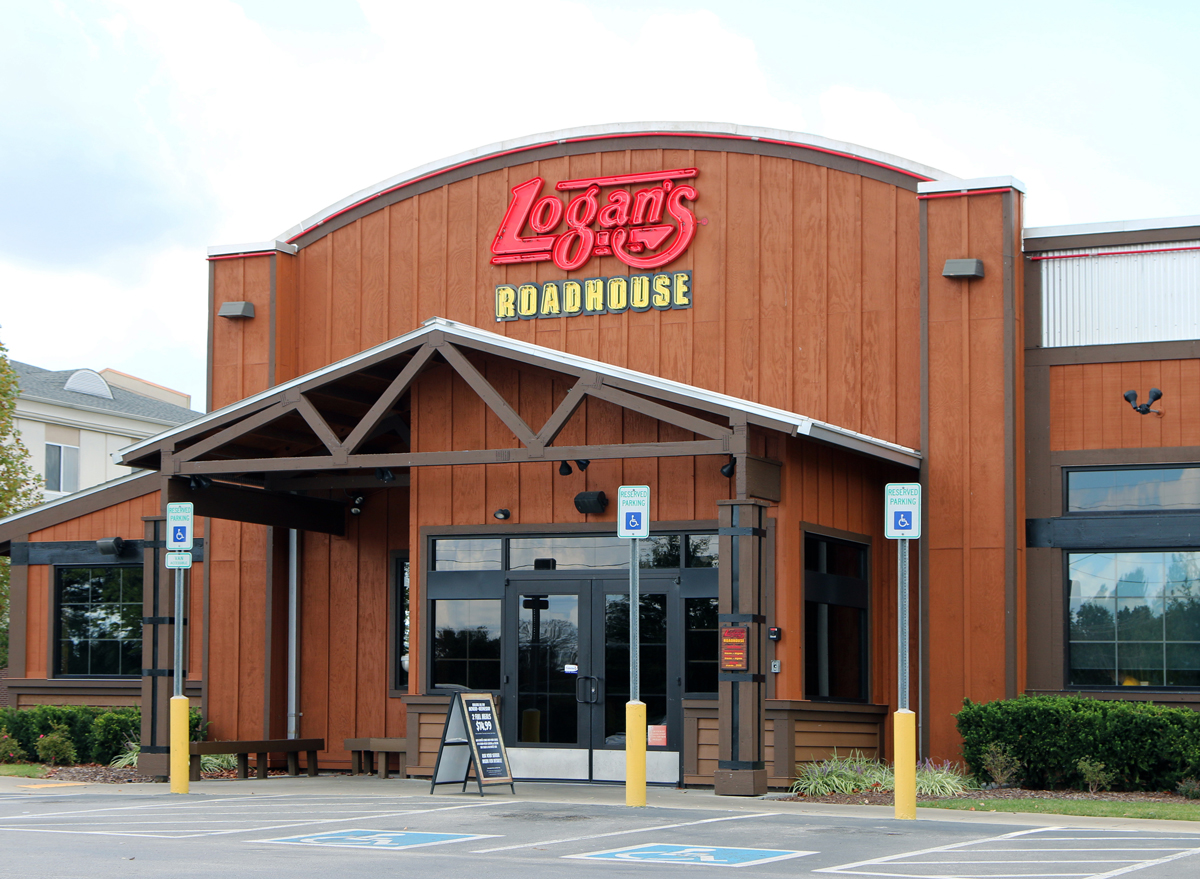 Founded in 1991, Logan's Roadhouse is a casual steakhouse with 135 locations across the U.S. The restaurants serve steak but also sandwiches, burgers, and other entrees. The cheapest steak starts at just under $13 for a 6-ounce sirloin and go up to $27 for the 20-ounce porterhouse at one location.6254a4d1642c605c54bf1cab17d50f1e
Saltgrass Steakhouse – $272 million in sales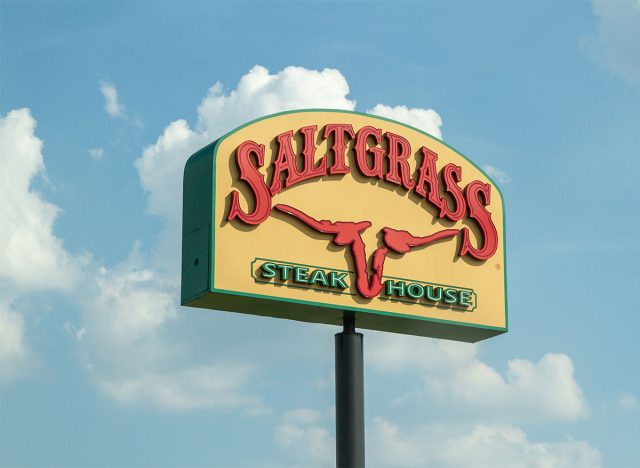 Saltgrass is another steakhouse that opened its doors in 1991. The casual restaurant has 80 locations across the country, mainly in Texas and the surrounding states. The chain serves a variety of steaks, seafood, other meats, and sandwiches. The cheapest cut is the 8-ounce sirloin for $20 and the Silver Star Porterhouse will set you back $39. The name comes from a trail that longhorn steer used to graze that led to, as legend has it, the most delicious beef.
The Capital Grille – $337 million in sales
Founded in Providence, Rhode Island in 1990, The Capital Grilles are upscale steakhouses with over 60 locations across the country. Prices for steaks start at around $39 for the 10-ounce filet and NY Strip, or you can go for the signature Porcini Rubbed Bone-In Ribeye with 15-Year Aged Balsamic for $62.
Ruth's Chris Steakhouse – $429 million in sales
Ruth's Chris is a high-end steakhouse chain with over 100 locations across the world. The original was founded in 1927 in New Orleans. The 8-ounce filet is $56 and the 40-ounce tomahawk rib-eye is an eye-popping $142. The chain faced controversy during the pandemic when it was awarded $20 million in loans intended for small businesses—which it obviously is not. It was later reported that this would be immediately paid back.
Longhorn Steakhouse – $1.5 billion in sales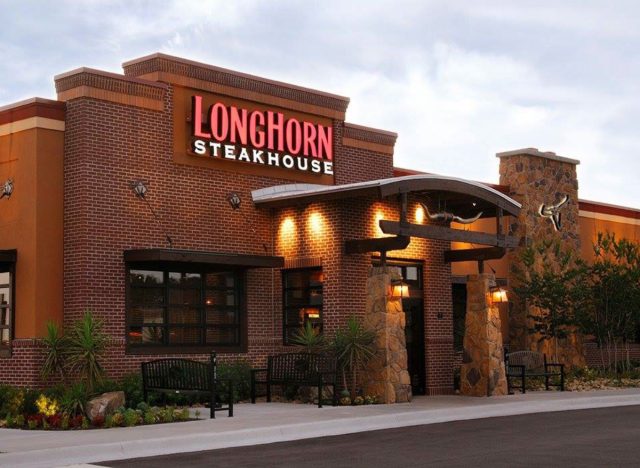 Longhorn is a casual steakhouse chain, founded in 1981 in Atlanta, with over 559 current locations, so chances are there is one by you. Sirloins start just under $15 and the porterhouse is a manageable $32. The chain also offers lots of different cuts of meat, seafood, chicken, sandwiches, soups, and salads.
Outback Steakhouse – $2 billion in sales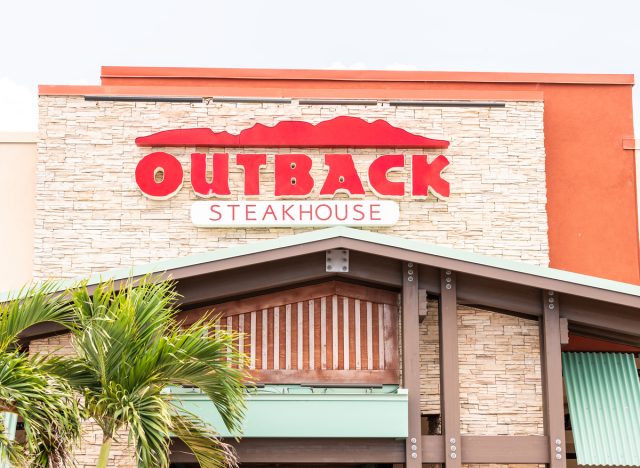 Outback, of course, is the iconic Australian-themed steakhouse that just about everyone knows. The chain has an astounding 1,300+ locations across the world. As for the steaks, the 6-ounce sirloin starts at $16 and the 22-ounce Melbourne porterhouse begins at $33. The chain is infamous for its Bloomin' Onion appetizer which has a diet-busting 1,700 calories.
Texas Roadhouse – $2.69 billion in sales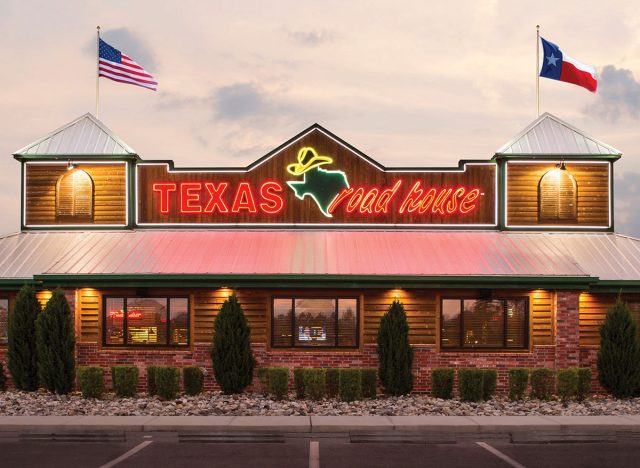 With nearly 2.7 billion in sales in 2020, the glowing red sign of Texas Roadhouse is what most people look for when they want a steak dinner that delivers but won't break the bank. Founded in 1993 in Indiana (not Texas) the chain now has over 620 locations across the world. The cheapest steak is the 6-ounce sirloin starts at just under $14 and the most expensive is the 20-ounce bone-in ribeye for $29. Want to know more? Check out 11 Secrets Texas Roadhouse Doesn't Want You to Know.