The #1 Best Supplement for Preventing and Treating Arthritis, New Study Suggests
Adding this vitamin to your regimen could be doing your joints a favor.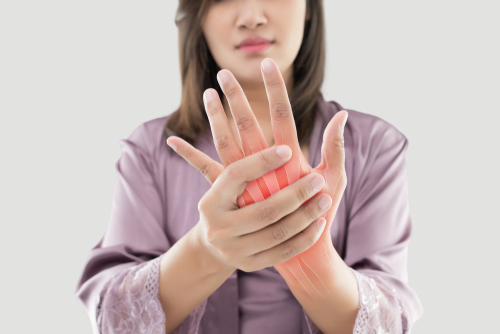 While no single lifestyle change can guarantee that you won't get arthritis, there are behaviors that can lower your risk and that can help lessen the severity of the symptoms. For instance, there are some exercises that you can do, such as Tai Chi and other forms of movement that focus on your joints, that can help reduce some kinds of osteoarthritis.
Plus, there are dietary changes, such as reducing the consumption of foods that have been found to contribute to rheumatoid arthritis symptoms. Now, new evidence suggests that vitamin E supplements could help prevent and treat rheumatoid arthritis (RA).
In a study published in late April in the European Journal of Clinical Nutrition, researchers from the Xi'an Honghui Hospital in Shaanxi, China looked at information from a range of sources on how supplementation with the vitamin affected outcomes related to the disease. They found, in a meta-analysis (statistical analysis across multiple studies) of nine sources, encompassing nearly 40,000 participants altogether, that vitamin E supplements had a positive effect on those with RA for sensitive joints and swollen joints.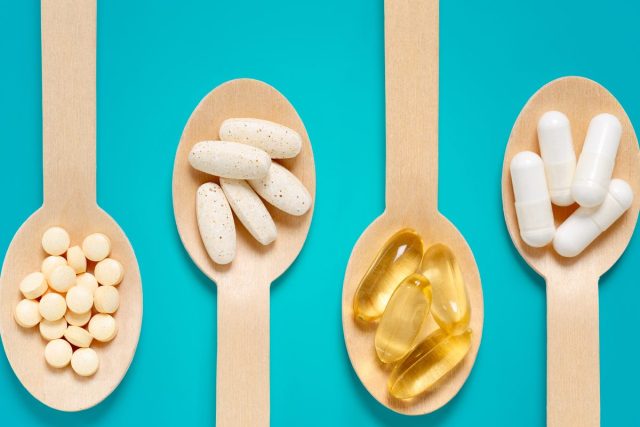 "Vitamin E's ability to restore the intestinal barrier and improve the gastrointestinal tract may be linked to the prevention and treatment of rheumatoid arthritis," the study authors write. "Vitamin E supplements used on a regular basis can help individuals with RA reduce joint discomfort, edema [swelling from excess fluid], and stiffness, as well as enhance their overall quality of life."6254a4d1642c605c54bf1cab17d50f1e
However, Ginger Hultin MS RDN CSO, Seattle-based registered dietitian nutritionist at ChampagneNutrition and author of Anti-Inflammatory Diet Meal Prep and How to Eat to Beat Disease Cookbook, warns against adding the supplement to your regimen without checking with a healthcare professional.
"Keep in mind that vitamin E supplements can interact with some other supplements and medications," she cautions, "so be sure to speak with your rheumatologist first about the safety of starting a vitamin supplement."
Rheumatoid arthritis is a condition that affects about 1.5 million Americans, according to data from 2007 featured in a 2010 study. In fact, the number may be even larger, since the study found that cases of the disease appeared to be rising in women. The Centers for Disease Control and Prevention (CDC) explains that the disease autoimmune and inflammatory disease in which a person's own immune system goes after their healthy cells, leading to painful swelling and other uncomfortable outcomes. It is typically treated both with medication and with lifestyle changes.
For more on how to get your vitamin E from dietary sources, check out these Popular Foods With More Vitamin E Than Almonds.
Clara Olshansky
Clara Olshansky (they/she) is a Brooklyn-based writer and comic whose web content has appeared in Food & Wine, Harper's Magazine, Men's Health, and Reductress.
Read more about Clara