15 Things You Don't Know About Olive Garden
You'll soon find out how (and why) the land of unlimited breadsticks is closely tied to Lucky Charms cereal.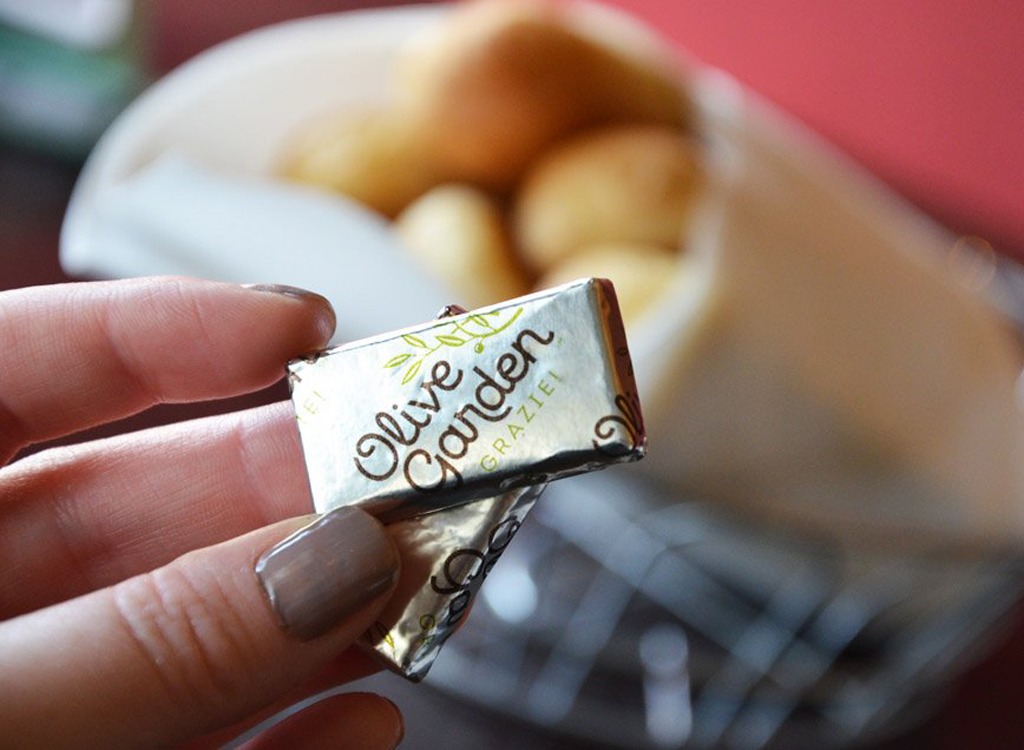 Despite the fact that pasta is one of—if not the—easiest dish to make at home, Olive Garden remains one of the most popular food chains in America. The Italian-style restaurant strives to make everyone feel like family during their dining experience, and something tells us it's certainly working. Before your family is gathereed around a table of never-ending pasta and unlimited breadsticks again, read up on these interesting and fun facts about this Italian chain. And when you're looking for something to order, don't miss our report, Every Pasta Dinner at Olive Garden—Ranked.
Their Twitter Account Gives Dating Advice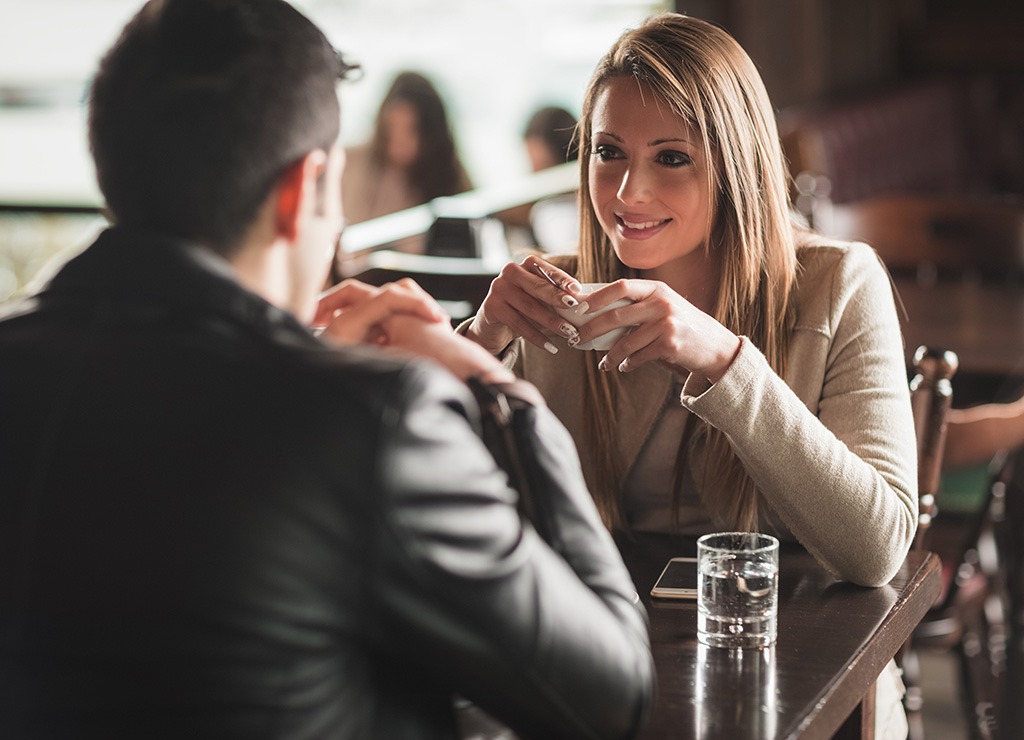 When you're having trouble meeting the right person, great advice can come from the most unassuming place. Olive Garden created their version of an "Ask Amy" type relationship column with Ask Alfredo. Simply tweet your question to @olivegarden with the hashtag #AskAlfredo. Breadsticks and chill might just be the new thing.
Their Salad Dressing is for Sale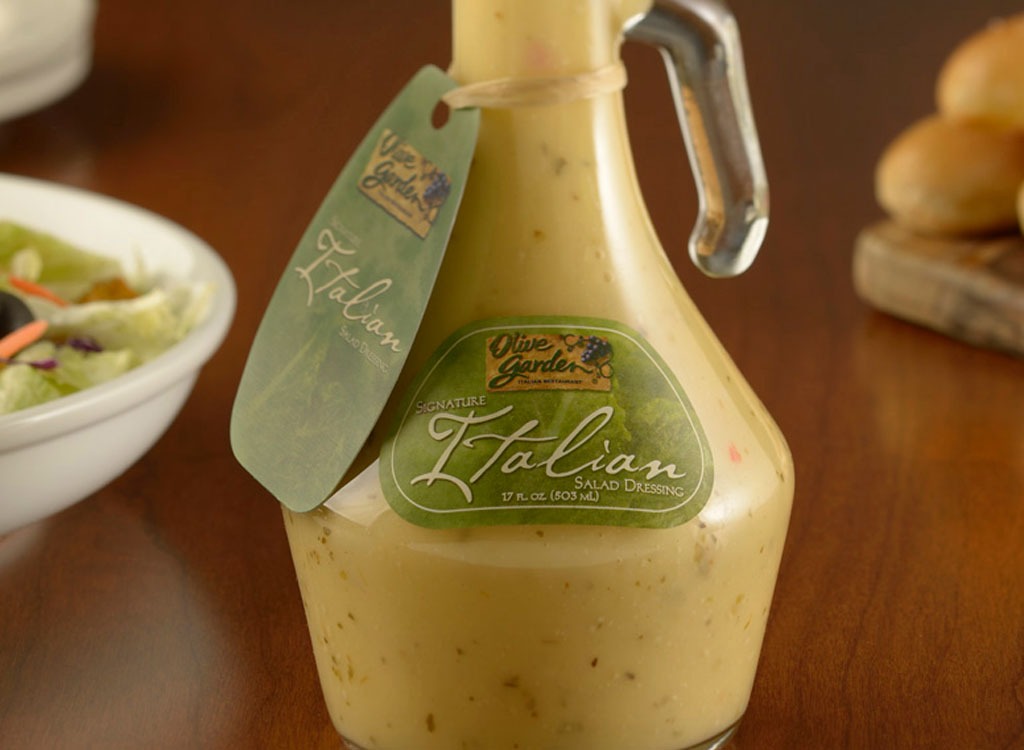 Do you choose salad over breadsticks? Now, you can make your own never-ending salad at home. Olive Garden's signature dressings used to only be available in stores, but their success recently kicked off and you can now buy them at Sam's Club, Target, Walmart, and online at Amazon. As for salad recipes, get inspired by taking a look at these 30 Salad Recipes for Weight Loss.
EClub Members Get a Birthday Present
Loyalty gets rewarded at Olive Garden. When you sign up online for the eClub, you get a free appetizer or dessert coupon. If you give them your birthday, you get another coupon days before! If you're a lover of the Garden, it's a great way to stay in the loop about store events and rack up free food while you're at it.
You Can Ask for a Donation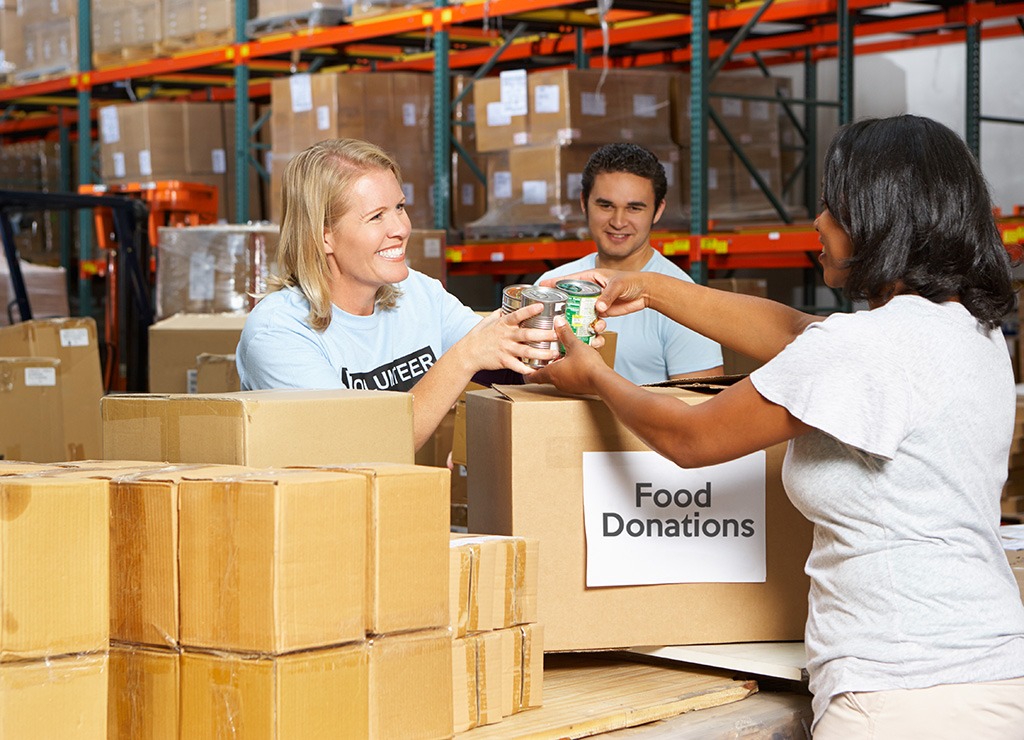 Raise money for your favorite charity by submitting a request to the general manager at your local Olive Garden—barring any personal donation requests to fund a new flat screen. Make sure to use the organization's official letterhead and describe when you need the donation by as well as how it will benefit the community.
The Restaurants Are Modeled After a Farmhouse in Chianti
Do you feel transported to Tuscany when you're chowing down on unlimited soup and breadsticks? That's because each of the chain's restaurants is designed to resemble a farmhouse in the town of Castellina in Chianti, Tuscany.
$400 Gets You a Ticket to Their NYE Party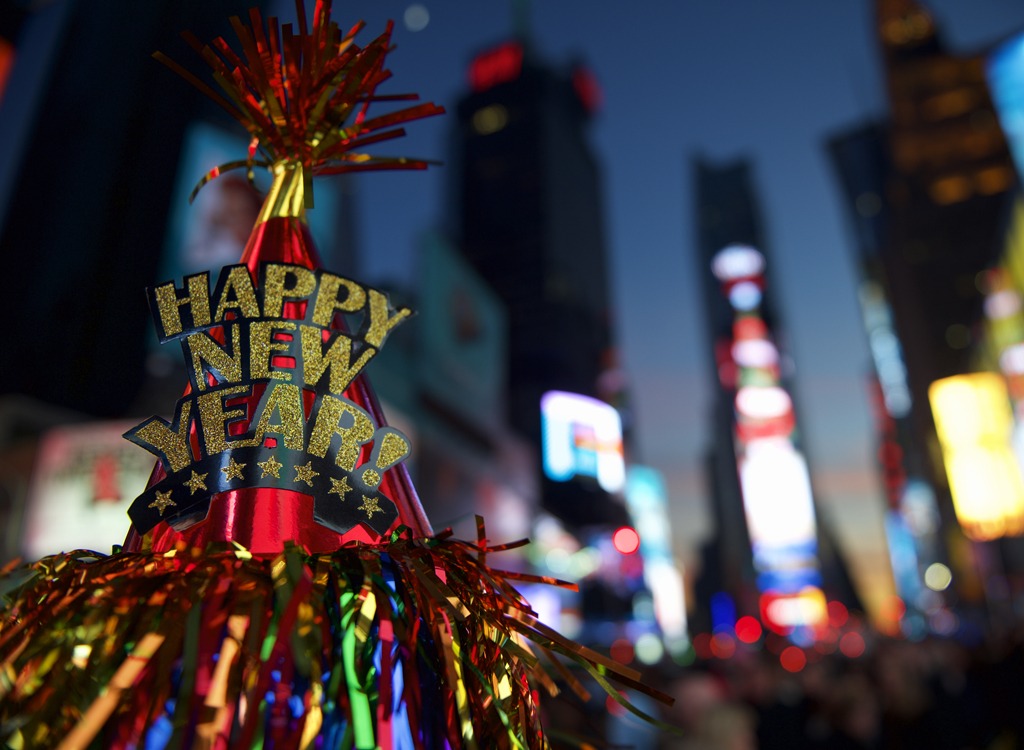 If you find yourself in New York City for New Year's Eve, you might contemplate going to Time's Square. (Well, that is, only before you realize that means spending a day in the freezing cold packed like a can of sardines.) To save you from that experience, many restaurants in the area charge premiums for NYE parties with possible—but not guaranteed—views of the ball drop. In 2015, Olive Garden was one of the less expensive options of the area, only charging $400 for a spot.
One Woman's Restaurant Review Went Viral For The Best Reason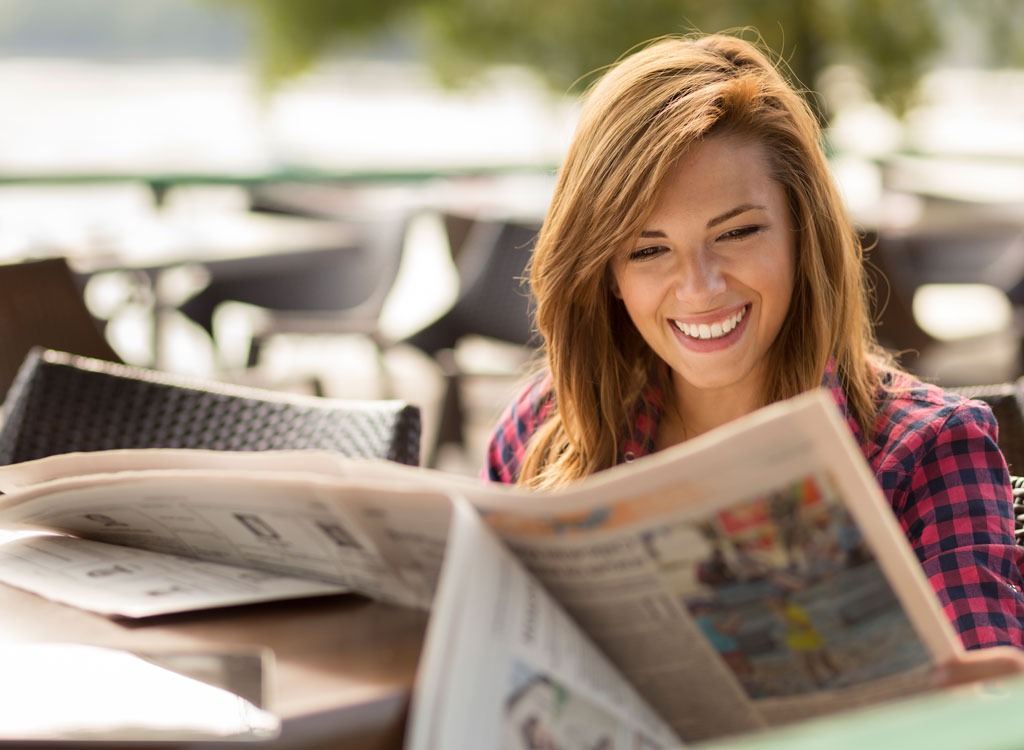 Marilyn Hagerty was a longtime columnist for the Grand Forks Herald, a small, local newspaper in North Dakota. So, why may you have heard of her? It's because, in 2012, a review she wrote of the new Olive Garden in her town of Grand Forks went viral. And it was all because Hagerty had never heard of an Olive Garden in the 30 years the chain had been around. She dubs the chicken alfredo "comforting on a cold day" and calls the Garden's decor "impressive." So sweet.
Their Pasta Passes Get You Unlimited Pasta for 7 Weeks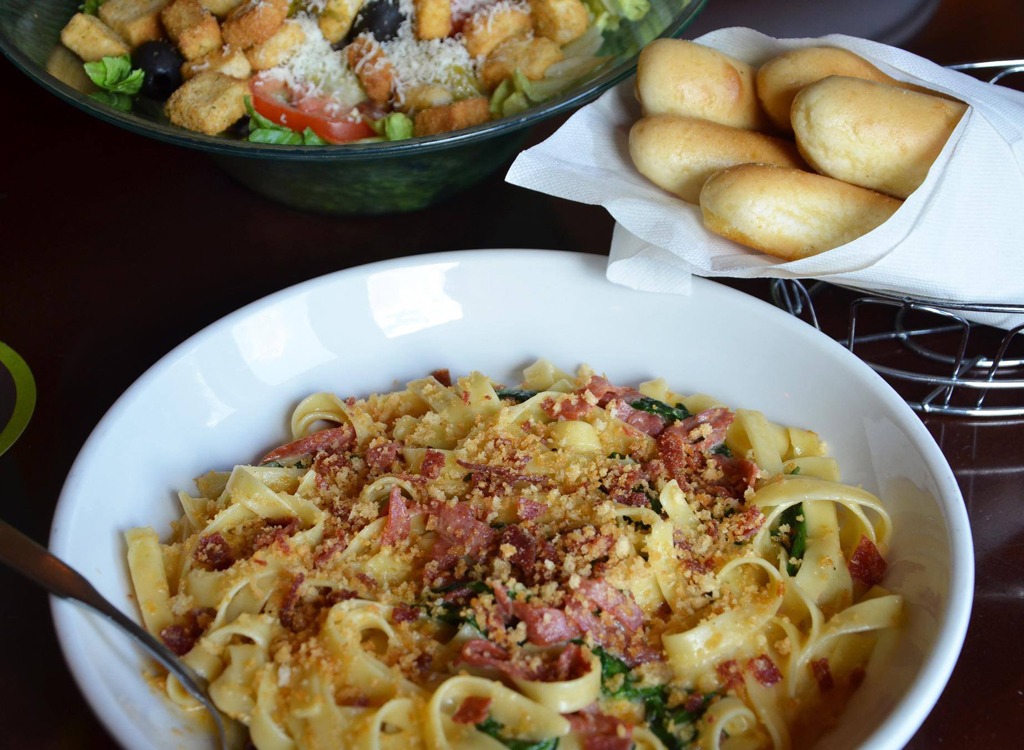 Every year, Olive Garden runs a promotion selling unlimited pasta passes at $100 each. The average pass-holder frequents the restaurant 28 times, meaning each Never Ending Pasta Bowl visit costs under $4—what a steal! One customer, Matt Tribe, used to his pass to treat friends, family, and the homeless to free pasta meals, amounting to 125 of what he calls Random Acts of Pasta. The only catch is that the passes sell out almost instantly (in fact, all 21,000 sold out in 1 second in 2016!), so join the eClub and watch your email for details about when and where to get one. To find out which bets are best for you belly, don't miss our exclusive report, Every Pasta Dinner at Olive Garden —Ranked!.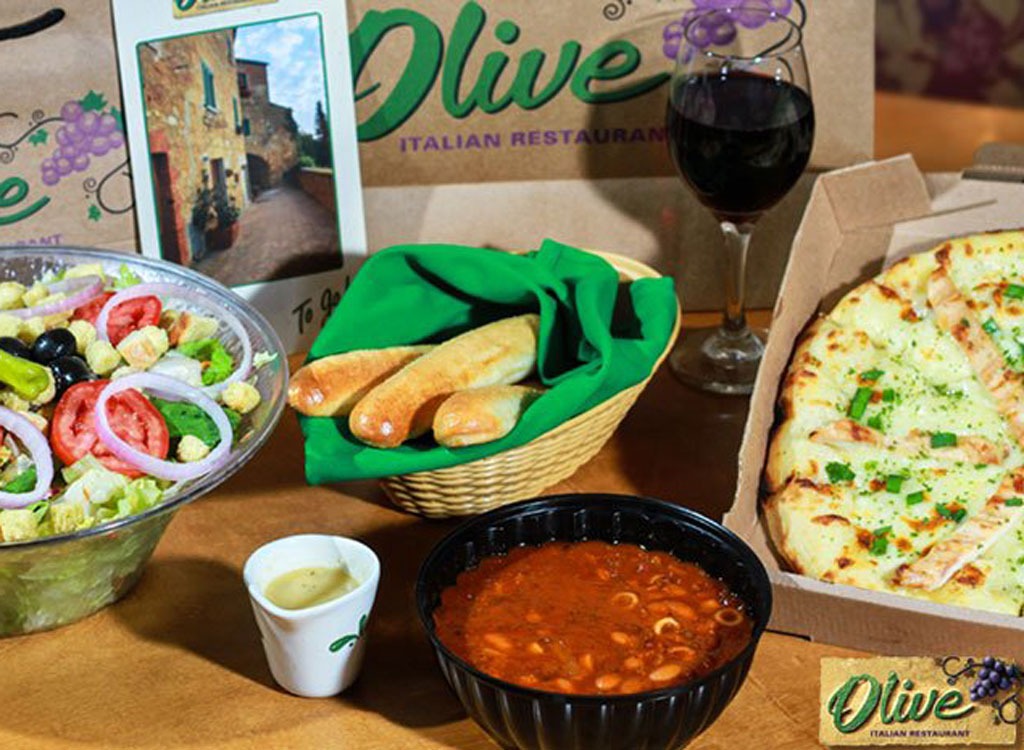 If you're traveling and want a taste of home, there's a chance you can find a local Olive Garden. They have locations across the globe in United Arab Emirates, Malaysia, Kuwait, El Salvador, Peru, Canada, Brazil, Puerto Rico, and a ton in Mexico. The Peru location decided to omit "Garden" from their name, just calling the restaurant "Olive."
Jimmy Fallon Owns Their Slogan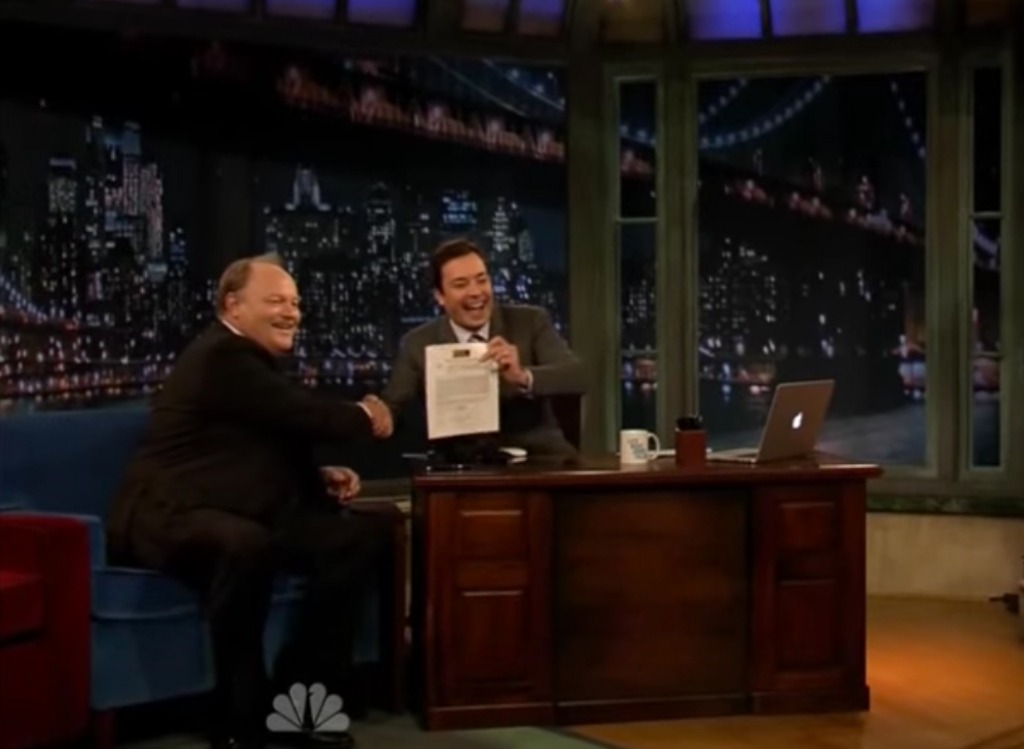 Photo courtesy of YouTube.
Do you remember Olive Garden's "When you're here, you're family" slogan? In 2012, they decided to go in a new direction, parting ways with the familiar phrase. When Jimmy Fallon caught the news, he insisted on obtaining ownership rights. Surprisingly enough, Darden was more than happy to sign over the rights, sending president Dave George on Late Night with Jimmy Fallon to do it on-air.
They Release Recipes Online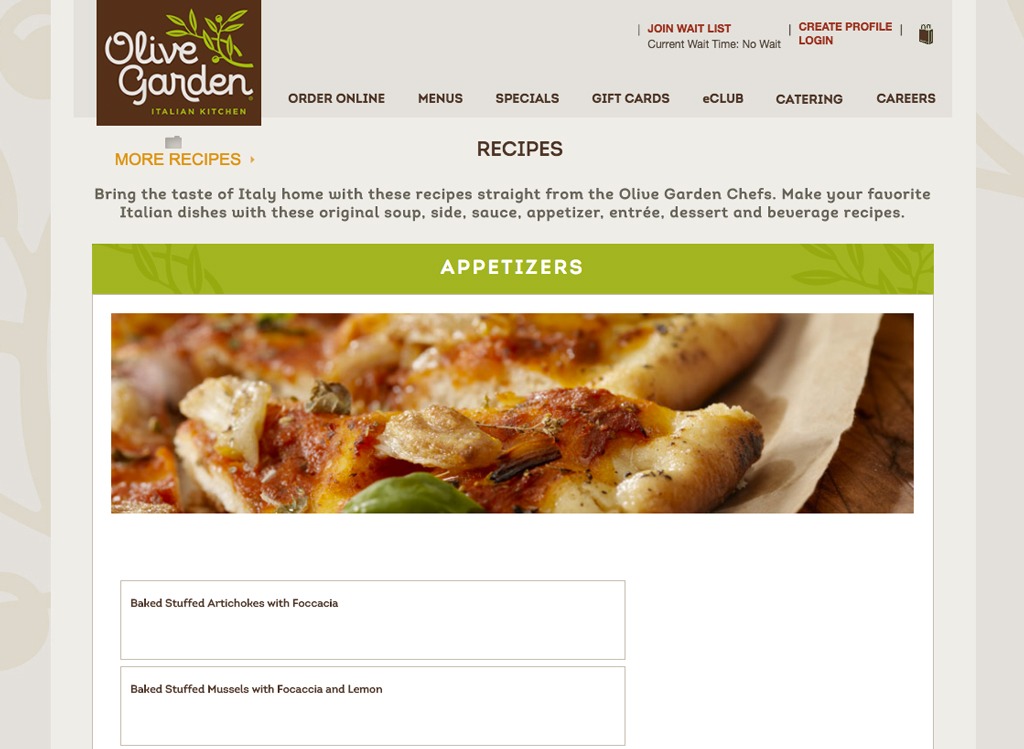 If you want to bring the taste of Olive Garden home, you actually can. On their website are countless recipes straight from their kitchen. Some aren't current menu items, but you can still find classics like shrimp scampi and chicken marsala.
Their Mints Are Specially-Made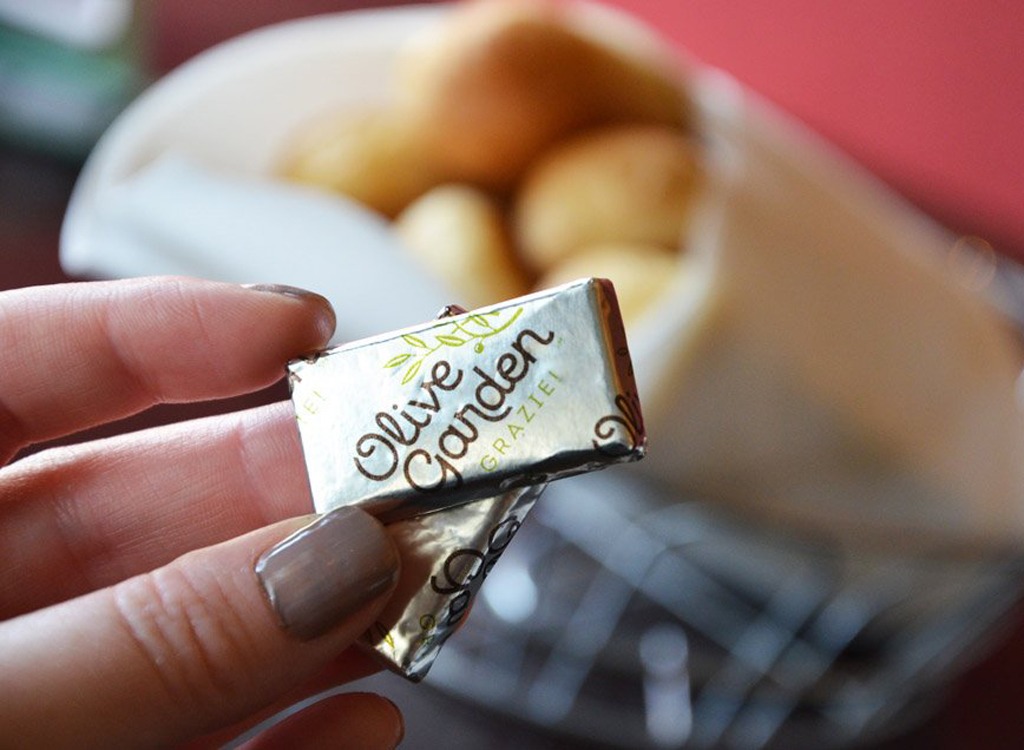 If you look forward to the mint at the end of the meal, you may have noticed something different about the Andes mint that comes with the check at Olive Garden. Andes best-selling Crème de Menthe mints feature a layer of mint in between two chocolate layers, but the restaurant's variety have equal layers of chocolate and mint. Now you can feel a little special eating these candies, knowing they're specially made for Olive Garden.
They're Strict About Unlimited Breadsticks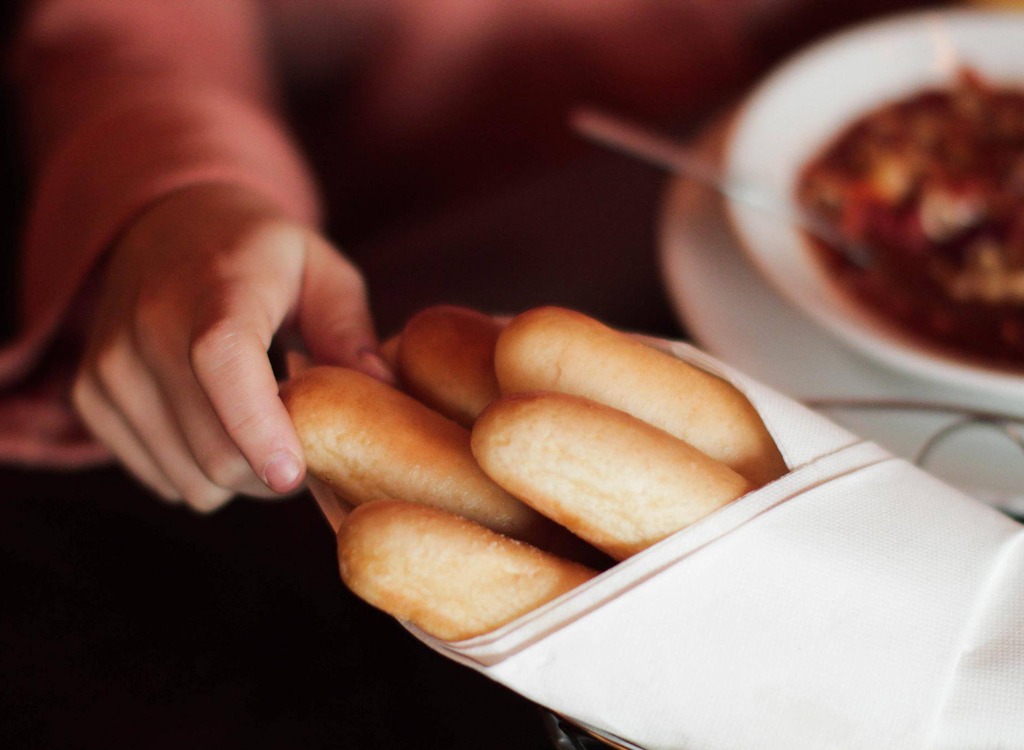 6254a4d1642c605c54bf1cab17d50f1e
Have you ever noticed there's always an extra breadstick when you go for dinner? According to a former employee on Reddit, they began tightening up on their strict policy of "number of guests plus one" for initial baskets, and "number of guests" for the following baskets. But why the extra to begin with? We bet it's to entice some fights over who gets that last breadstick.
It Was Founded by General Mills
Who would have thought Olive Garden had connections to Lucky Charms? After Red Lobster was sold to General Mills by Bill Darden in 1970, they wanted to try a new concept by opening the first Olive Garden in Orlando, FL in 1982. It flourished immediately and eventually Darden restaurants separated into their own entity in 1995. Speaking of General Mills, have you taken a look at these 30 Unhealthiest Cereals On the Planet?
The Culinary Institute Isn't Real
Photo courtesy of YouTube.
Olive Garden's Culinary Institute of Tuscany is more of a vacation than an education for management and chefs. Through an array of misleading commercials throughout the years, the restaurant lead customers to believe their chefs are trained personally by an older Italian woman at an institute of higher education. The truth came out a few years ago that the estate actually exists as a hotel and winery. When Olive Garden's staff is there, they're able to use the restaurant (closed during off-season) for a few hours here and there in between touring. Hopefully you're not too shocked that Olive Garden isn't genuine Italian cuisine because they often serve some of these 11 Italian Foods They Won't Eat In Italy.