The Top Swap at Au Bon Pain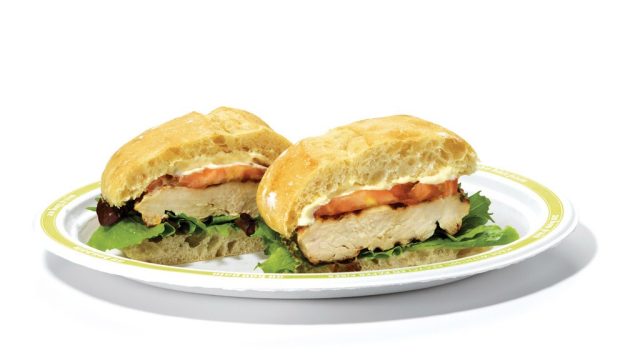 There are plenty of ways you could go wrong here, but Au Bon Pain couples an extensive inventory of healthy items with an unrivaled standard of nutritional transparency. Use the on-site nutritional kiosks to seek out one of dozens of paths to a sensible meal. Or simply opt for one of the excellent soups or salads, or pair two smaller items from the All Portions menu.
Eat This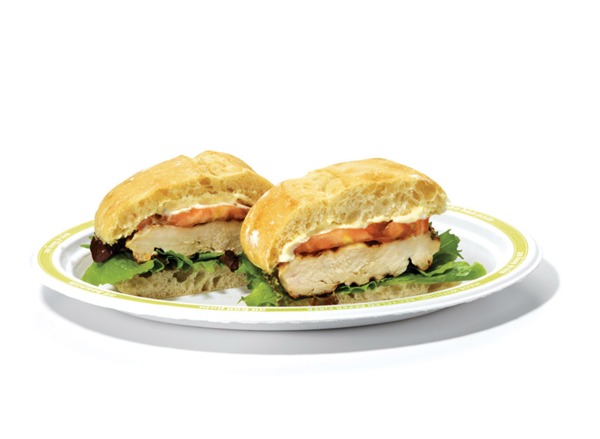 Grilled Chicken Sandwich
| | |
| --- | --- |
| Calories | 480 |
| Fat | 15 g |
| Saturated fat | 2 g |
| Sodium | 1,230 mg |
Not That!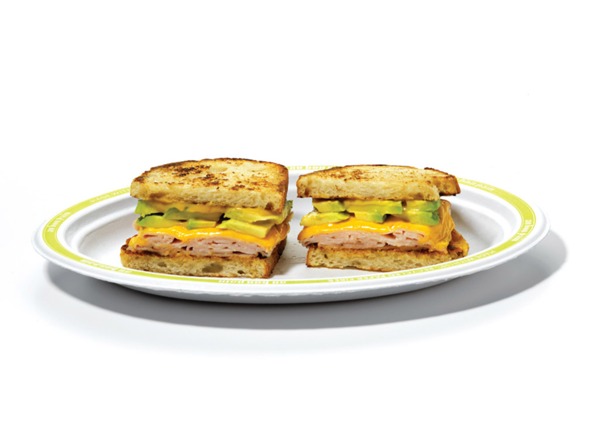 Newport Turkey Sandwich
| | |
| --- | --- |
| Calories | 770 |
| Fat | 34 g |
| Saturated fat | 14 g |
| Sodium | 1,790 |
The Grilled Chicken is our kind of sandwich: substantial, flavorful, packed with 32 grams of protein, and just 480 calories. As for the Newport Turkey Sandwich, when it comes to deli slices, turkey, ham, and roast beef all pack about the same amount of calories, fats, and protein per serving, which means when you're looking for the healthiest option, it all comes down to bread and condiments.
Inspired by
The New York Times
best-selling book series,
Eat This, Not That!
is a brand that's comprised of an award-winning team of journalists and board-certified experts, doctors, nutritionists, chefs, personal trainers, and dietitians who work together to bring you accurate, timely, informative, and actionable content on food, nutrition, dieting, weight loss, health, wellness, and more.
Read more