Trader Joe's Keeps Selling Out of a Popular New Frozen Item, Shoppers Report
Some have reportedly been buying a dozen or more packages at once.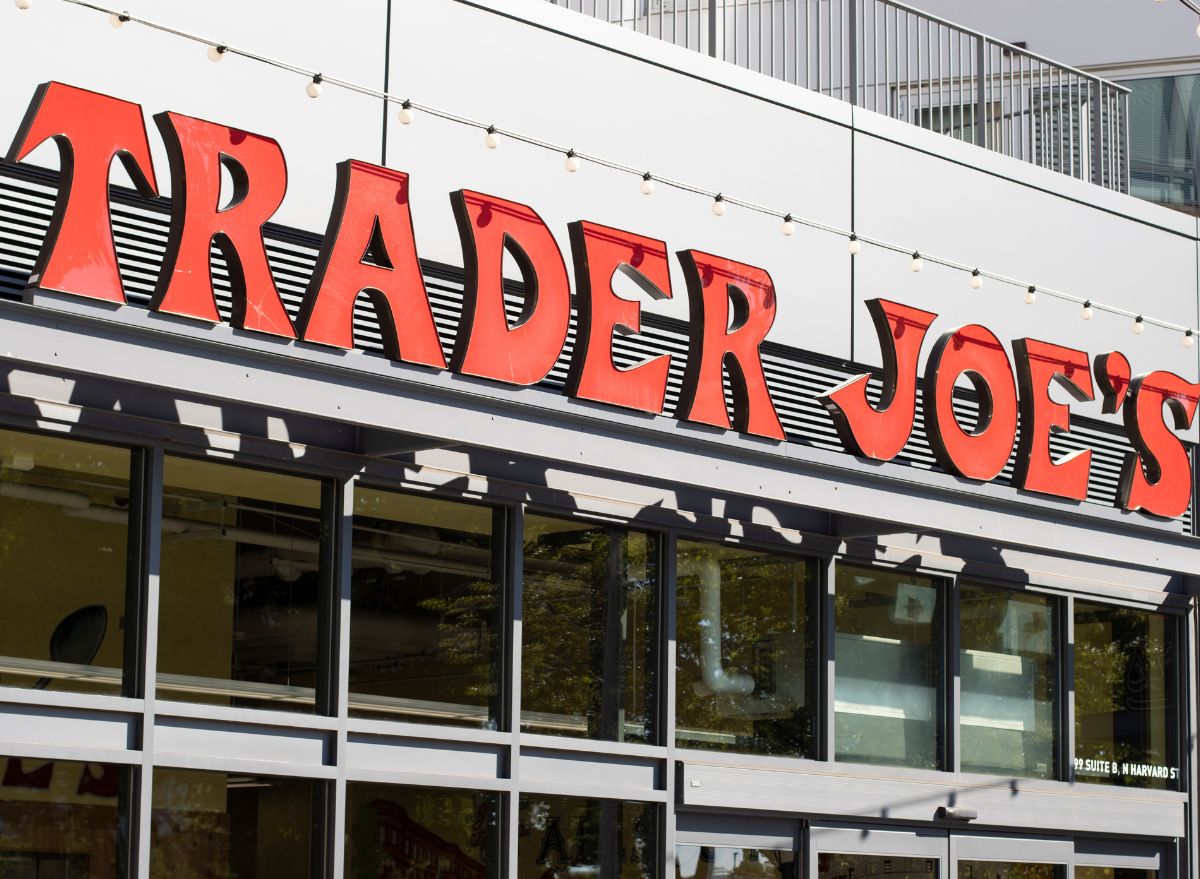 A brand-new Trader Joe's meal is already garnering rave reviews from shoppers—but that popularity seems to be coming at a price. Shoppers say it's selling out so quickly that they're having trouble finding even one package of the coveted item in their local shops.
This in-demand Trader Joe's product is kimbap, a frozen meal that was first spotted last week. Not to be confused with sushi, kimbap is a Korean dish of cooked rice and assorted fillings wrapped in dried seaweed sheets and served in bite-sized slices.
Though many kimbap recipes include fish or meat, Trader Joe's version is very veggie-forward. Supplied by a "kimbap expert" in South Korea, it features sauteed greens, crunchy root vegetables, crisp pickles, and braised tofu wrapped in a layer of rice and seaweed, according to the retailer's website. Nine-piece packages of the Kimbap have been selling for $3.99 at certain stores, though prices could vary depending on the location.
Many shoppers have successfully found the new kimbap in nearby shops, with some already gushing about the food item on social media. But others haven't been quite as lucky.
"Guys please stop buying the frozen kimbap…" a customer pleaded on Reddit this week. "I have been going every day to buy some and they have been sold out EVERY DAY."
That post has received more than 270 comments from other shoppers, some of whom also vented about the product selling out way too quickly.
"My store was sold out too…at 8:40 am. I wanted to try it so bad," a Redditor commented.
"Called my store and they won't have kimbap back till mid-October," another customer lamented.
Other shoppers and self-identified Trader Joe's employees even reported seeing some people grab a dozen or more kimbap packages at a time.6254a4d1642c605c54bf1cab17d50f1e
"My store and some others are ordering 10 cases a day. Some lady bought 25 the other day," a Redditor wrote.
Any shoppers struggling to find Trader Joe's kimbap before it sells out should make sure to contact their local stores to check availability. And if the item isn't currently in stock, an employee might be able to share when they plan to restock so you have a better chance of stopping by at the right time. Some Redditors also suggested asking an employee to set aside a package or two for pickup.
"You're allowed to ask them to hold them for you, as long as you actually pick them up when you say you will," a customer wrote.
Once these frustrated customers finally get their hands on a kimbap package, they only need to heat it up for two minutes in the microwave before enjoying it any way they please. Per Trader Joe's, shoppers can serve it hot or chilled, pan fry it with a little oil for some extra texture, and dunk it in their sauce of choice.
Zoe Strozewski
Zoe Strozewski is a News Writer for Eat This, Not That! A Chicago native who now lives in New Jersey, she graduated from Kean University in 2020 with a bachelor's degree in journalism.
Read more about Zoe