Trader Joe's Is Bringing Back a Popular Frozen Tart—and Fans Are Excited
Social media is buzzing about fresh sightings of the long-missed treat.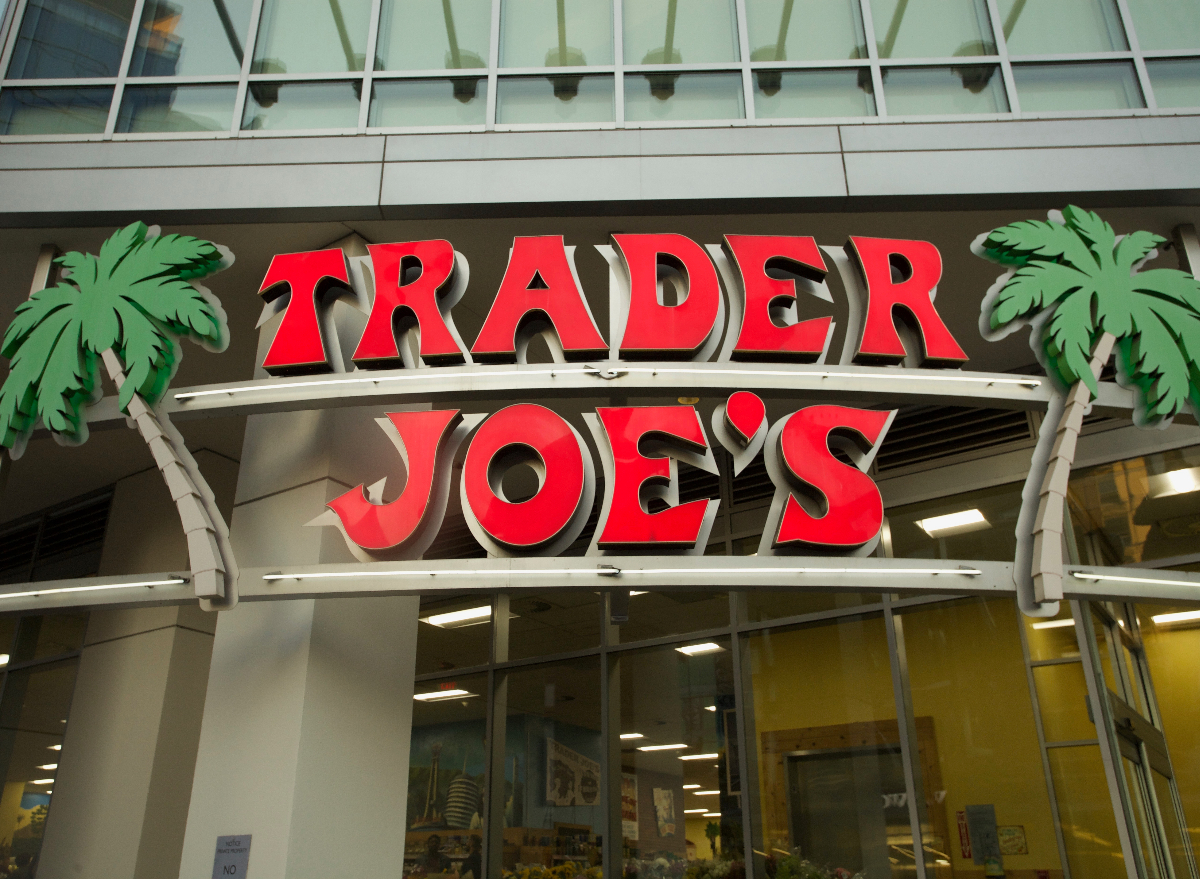 Trader Joe's has an incredible knack for launching new foods that become insanely popular—then suddenly disappear for long stretches of time.
Fans who got hooked on these tasty items are then left waiting for their next fix. And waiting. And waiting. The anticipation builds until one fateful day when the goods finally return to store shelves. Ideally, ravenous fans find some other delectable item to obsess about in the meantime.
One such seasonal item that fans have long been pining for is Trader Joe's Portuguese Custard Tarts, a frozen version of the traditional European pastel de nata, priced at $2.99 for a pack of four.
Trader Joe's exec Tara Miller announced the popular tart's imminent return during last week's episode of the retailer's "Inside Trader Joe's" podcast—adding, "and I can hear people, like, peeling out of their driveways immediately to go get these."
Sure enough, fans are buzzing this week over fresh sightings of the long-missed treat on social media.
Instagrammer @traderjoesobsessed posted twice about rediscovering the tarts at her local store, advising viewers in one instance to put the "sound on" in order to get the full goosebumps-inducing effects of her fork crunching into the crisp, warmed-up pastry.
Commenters were ecstatic. "Been waiting for these for a year!!!!!🥺🥺" one wrote.
"Best Pasties de nata I have found outside of Portugal 🇵🇹" added another.
"The best Trader Joe's desert EVER 🔥🔥🔥" piled on yet another.
During last week's podcast, Miller acknowledged that customers often express frustration about the limited availability of items like the popular Portuguese tarts: "We've had a lot of customers say, "Oh, why don't you offer those every day?"
Mary Ann Tuzon, the category manager for frozen foods at Trader Joe's, explained that rotating frozen items "gives us an opportunity to do various types of desserts and ice creams throughout the year that, you know, scream like, 'Oh, here's a good one, I better get it now. And, you know, it's here for just a limited time.'"
Tuzon noted, "We try to carry it for a good amount of time so that many customers can enjoy it."
Added Miller, "If we carried that every day, we wouldn't have space in our store to introduce that other thing that's gonna come a few months from now."
Chris Shott
Chris Shott is the Deputy Editor covering restaurants and groceries for Eat This, Not That!
Read more about Chris