20 Surprising Vegan-Friendly Candy Options
Skittles and SweeTARTS are totally safe.
The candy aisle isn't exactly the most vegan-friendly part of the grocery store. Most chocolate products contain milk or whey, gummies typically get their texture from gelatin—aka animal bones, skin, and tendons—and many bright red treats get their hue from carmine, a pigment that comes from—wait for it—crushed bugs. Not so appetizing, huh? Fortunately, there are plenty of vegan candy options where you can avoid all of the above additives.
Even with 90 percent of the candy aisle being unsuitable for vegans, there's still a solid number of options you can score for beach days, road trips, movie nights, and beyond.
Here are 20 candies that are vegan-friendly, so you can satisfy your sweet tooth without harming animals.
Blow Pops are the best two-for-one candy deal. You get a sweet sucker, and once that's finished, you're left with some chewing gum. Unlike Tootsie Roll pops, Blow Pops are totally vegan, meaning you can grab a handful to have on hand for whenever a sugar craving strikes.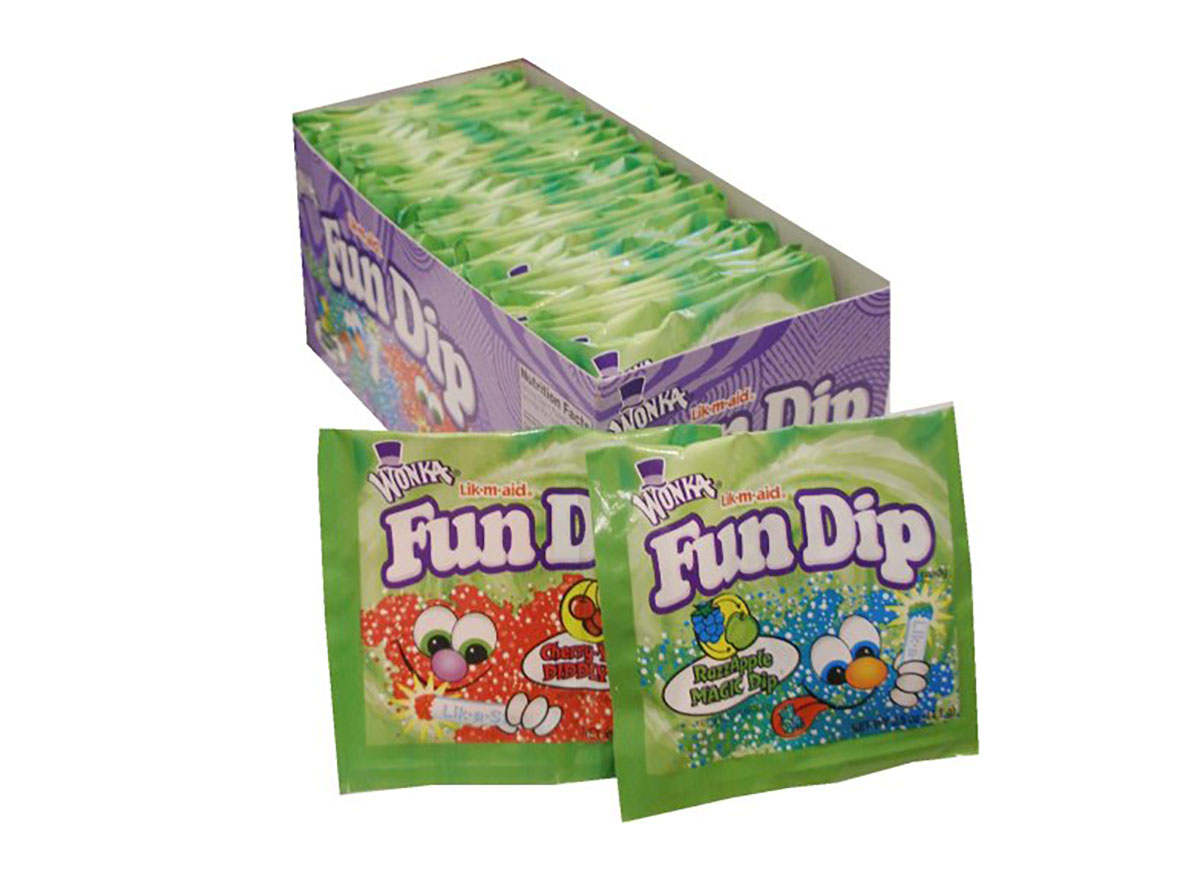 Remember eating Fun Dip as a kid? Getting to smother your dipping sticks in those tangy powders was great in your youth, and it can be equally fun and satisfying as an adult, especially because they're completely vegan-friendly.
While most varieties of Nerds aren't vegan, due to having red or pink colors in the mix that contain carmine, there is one flavor you can count on for being vegan-friendly: grape. It's a little harder to find grape nerds in stores, but you can always stock up on Amazon.
Nope, you're not dreaming. Skittles—one of the most popular candies on store shelves—are vegan. While they were made using gelatin in the past, that's no longer the case. And it's not just the original flavor that's vegan—it's all of them, including sour, wild berry, and tropical Skittles. So go ahead and taste the rainbow all you want.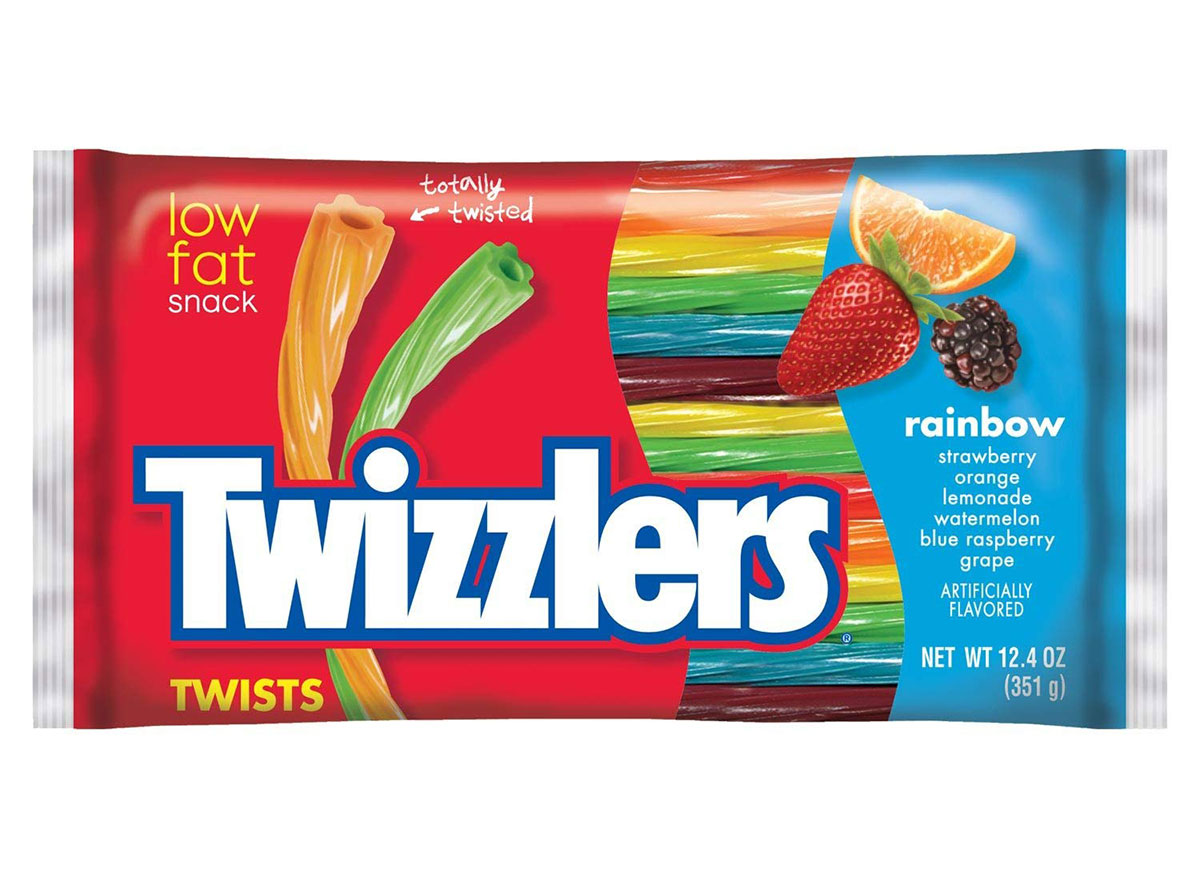 If you're trying to snag some vegan candy at a gas station or at the movie theater, Twizzlers always have your back. Whether you choose the original strawberry flavor, the filled bites, or the colorful twists, every single one of the products is A-OK to snack on. With all the flavors and varieties, your taste buds will never get bored.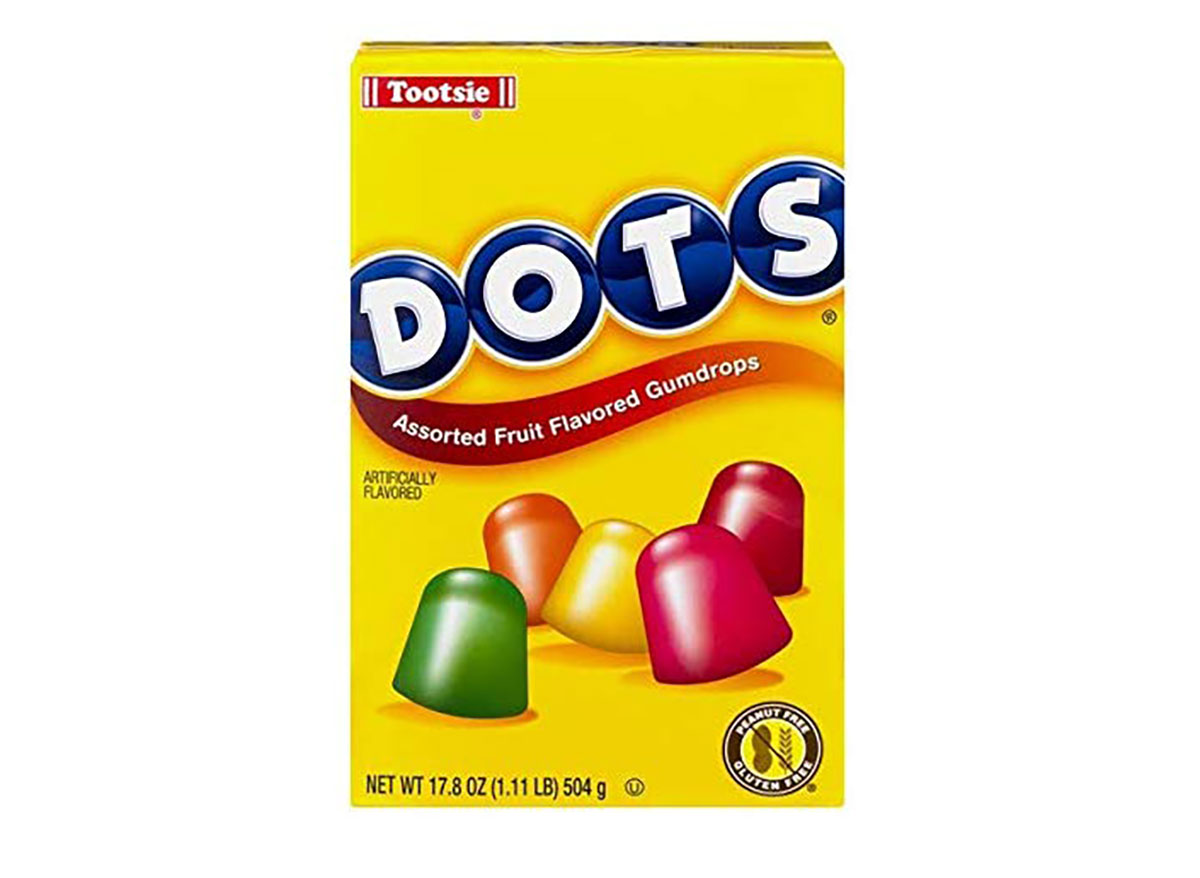 It's hard to believe Dots—the colorful gumdrop candy that's been around since 1945—is vegan. It's not just the original flavors that make the cut, either—it's also the tropical and sour varieties.
The next time you're wanting something sweet to suck on, look no further than a bag of Jolly Ranchers. According to PETA, both the hard candies and Jolly Rancher lollipops are vegan-friendly, allowing you to enjoy the wide variety of bold fruity flavors—be it watermelon or green apple—without worry.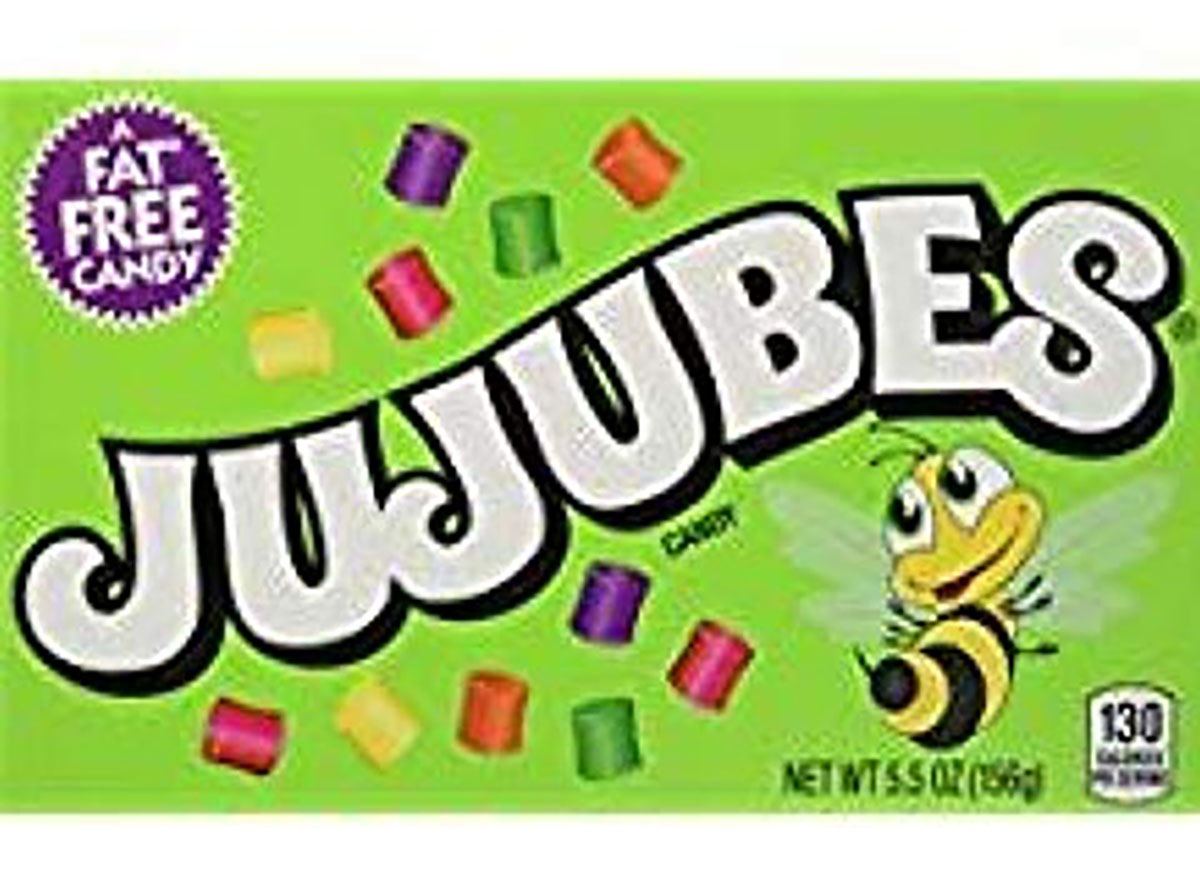 Jujubes have been around for quite a while. The accidentally-vegan candy was first released in the U.S. in 1920, and it's still around nearly a century later. So if you've yet to try the chewy fruit-flavored candies, the time is now.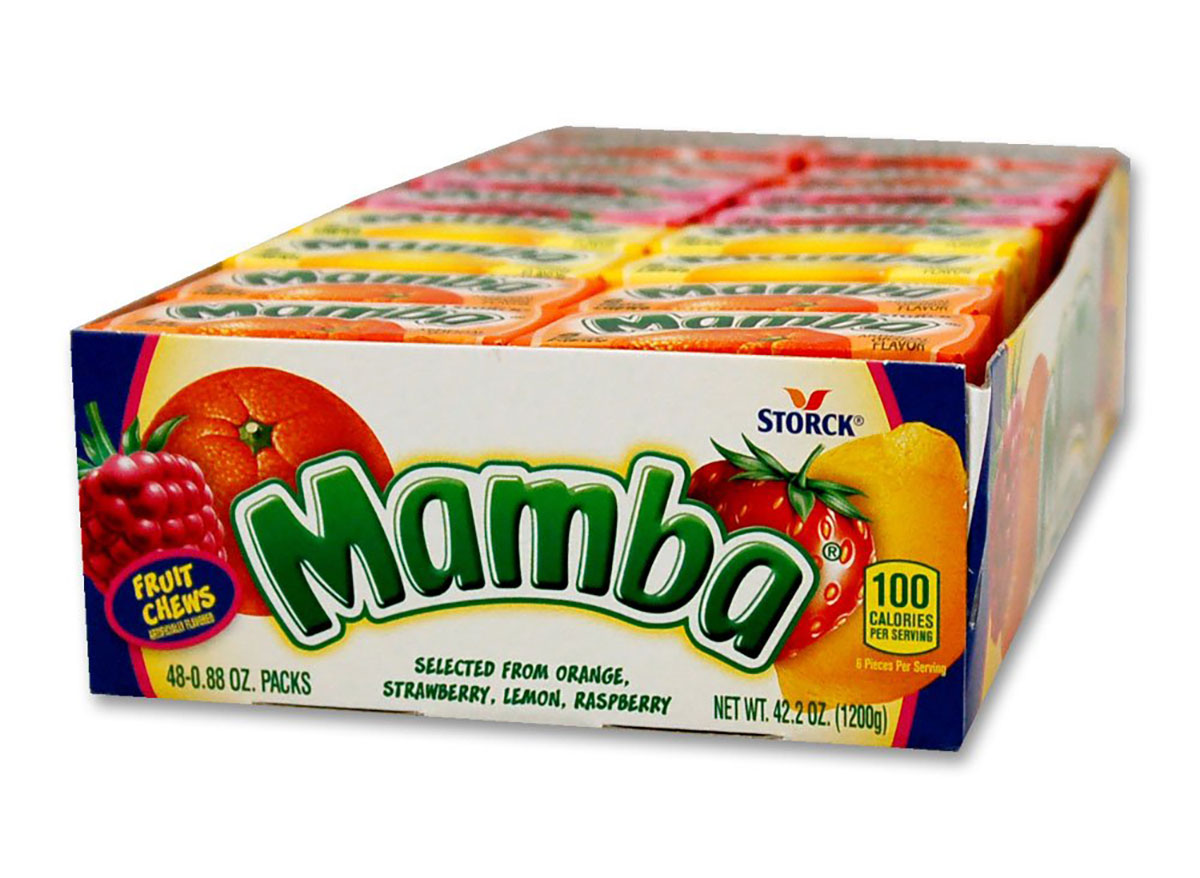 While Starburst candies aren't vegan, as they contain gelatin, there's a similar product on the market that's free of animal-based ingredients. Whenever you grab a package of Mambas, you'll get 18 deliciously chewy, fruit-flavored treats. Plus, you can choose from three different varieties: original, sour, or tropics.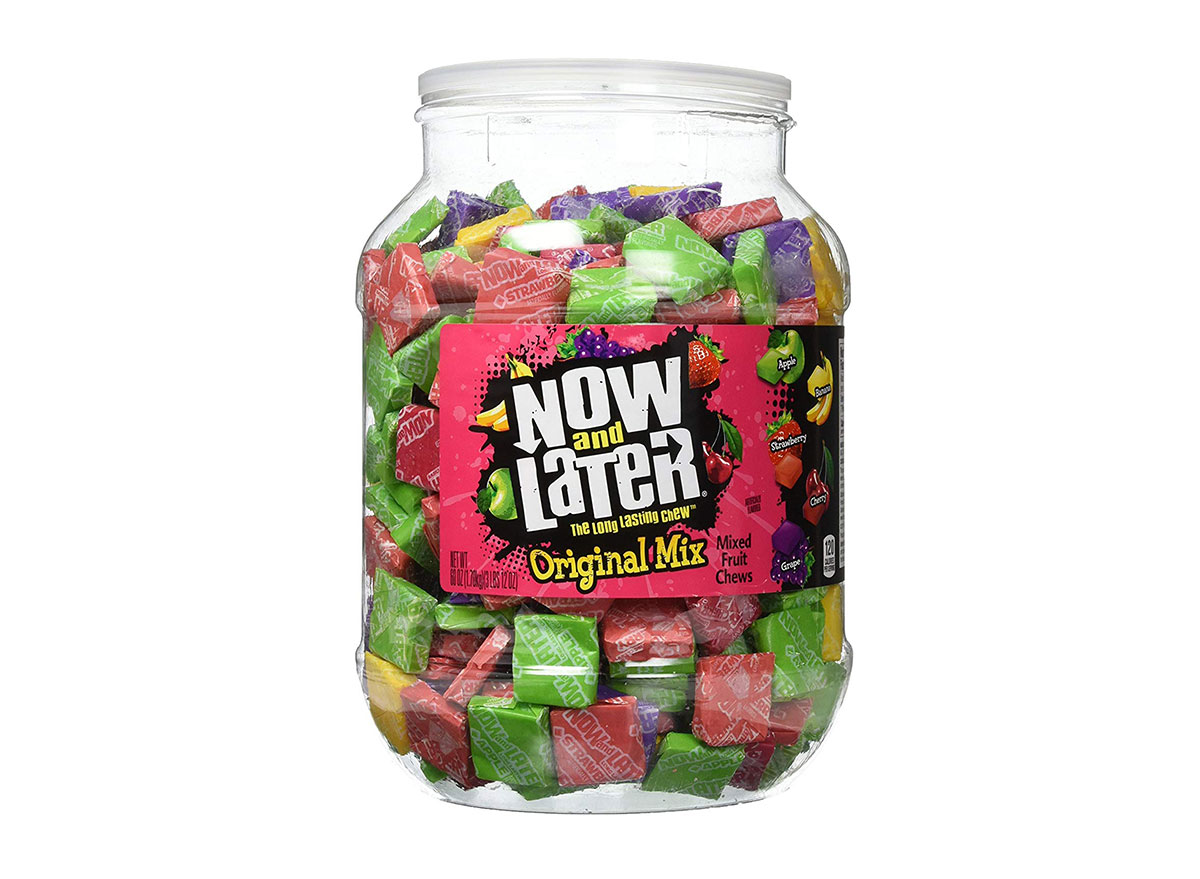 Now and Later's taffy-like candy is truly one-of-a-kind. And lucky for you, the Original Mix is vegan. Unfortunately, that's the only variety that's vegan-friendly. The Chewy Original Mix, Shell Shocked, Splits, and Extreme Sour options contain ingredients like egg whites and gelatin.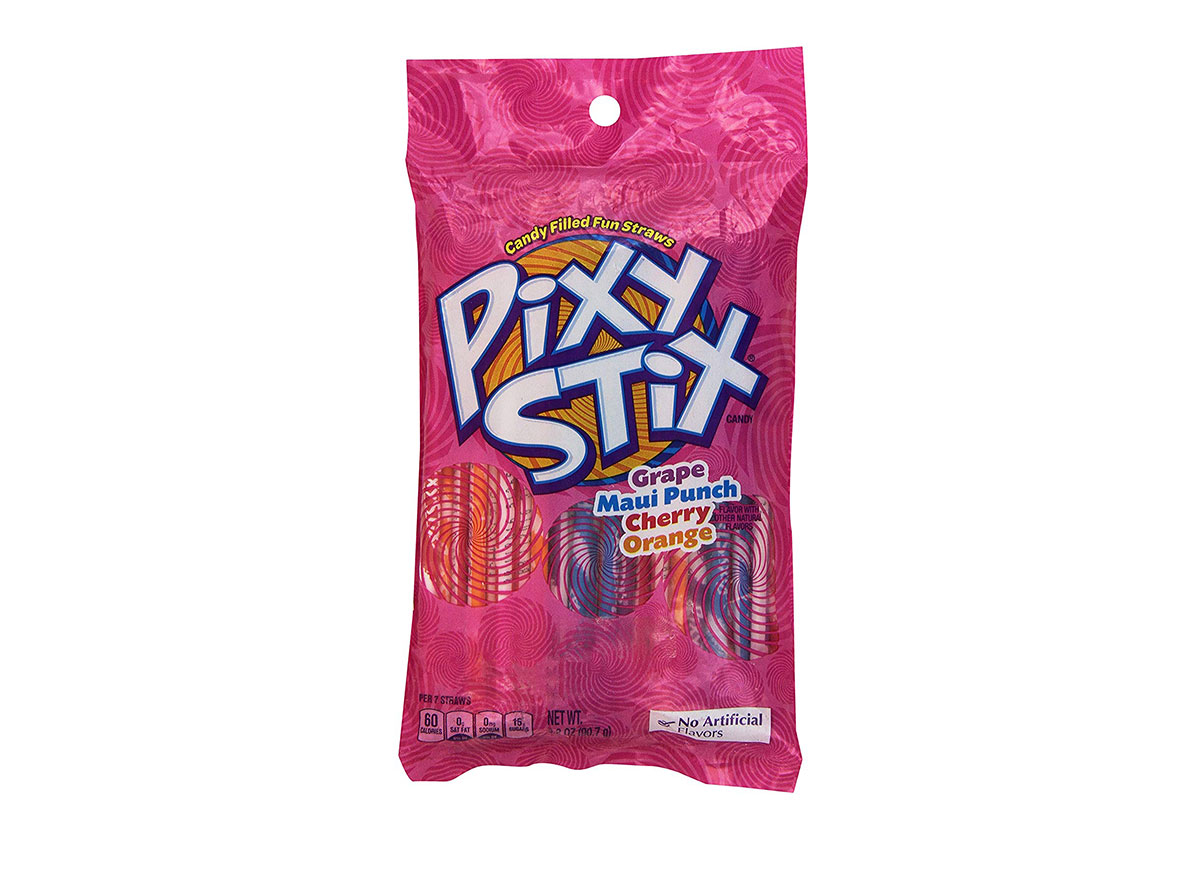 If you want to get the ultimate sugar high the vegan way, reach for some Pixy Stix. The candy straws—which contain a flavored powder you pour directly into your mouth—don't contain any animal products.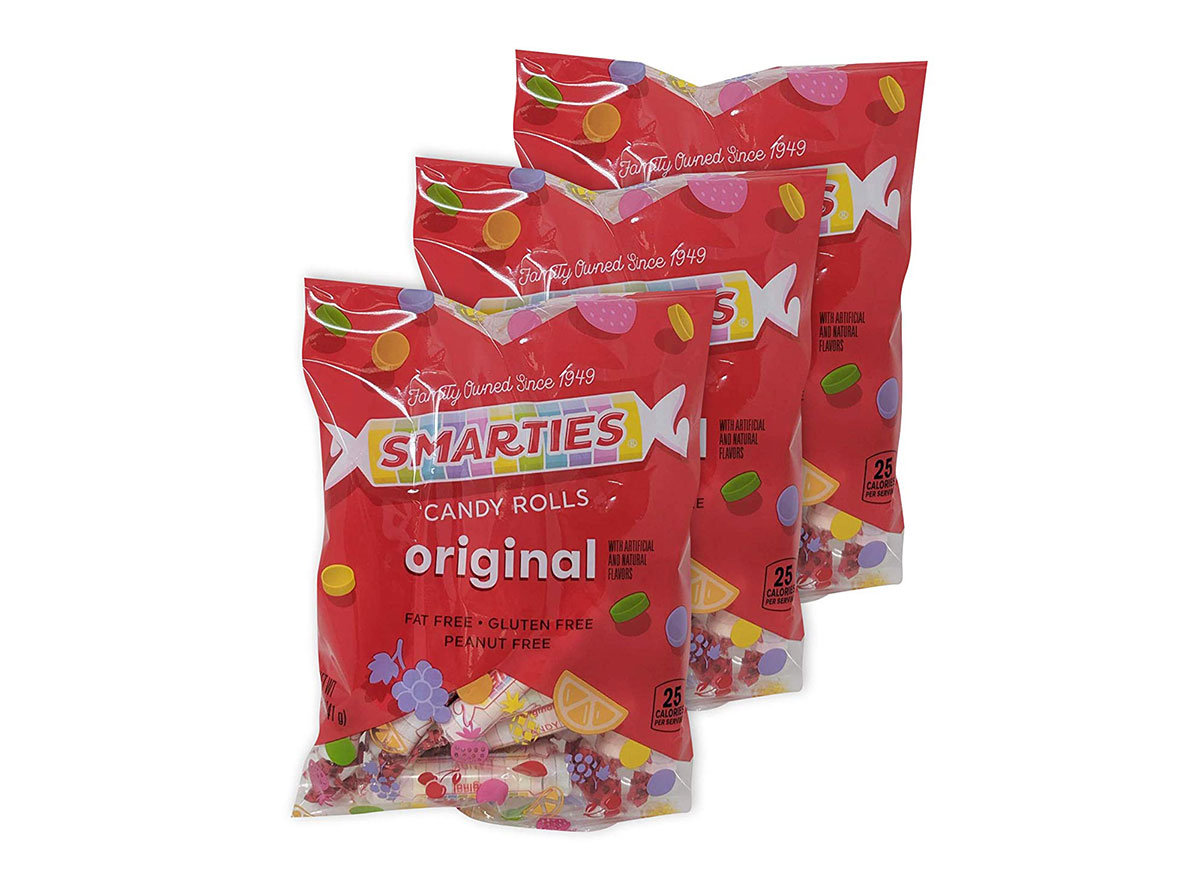 6254a4d1642c605c54bf1cab17d50f1e
Smarties—which have been around since the 1940s—don't contain any animal products. And that's something the company is proud of: They're listed as completely vegan and cruelty-free on the Smarties website, allowing people to get their snack on whether they changed their diet for their health, the planet, or the animals.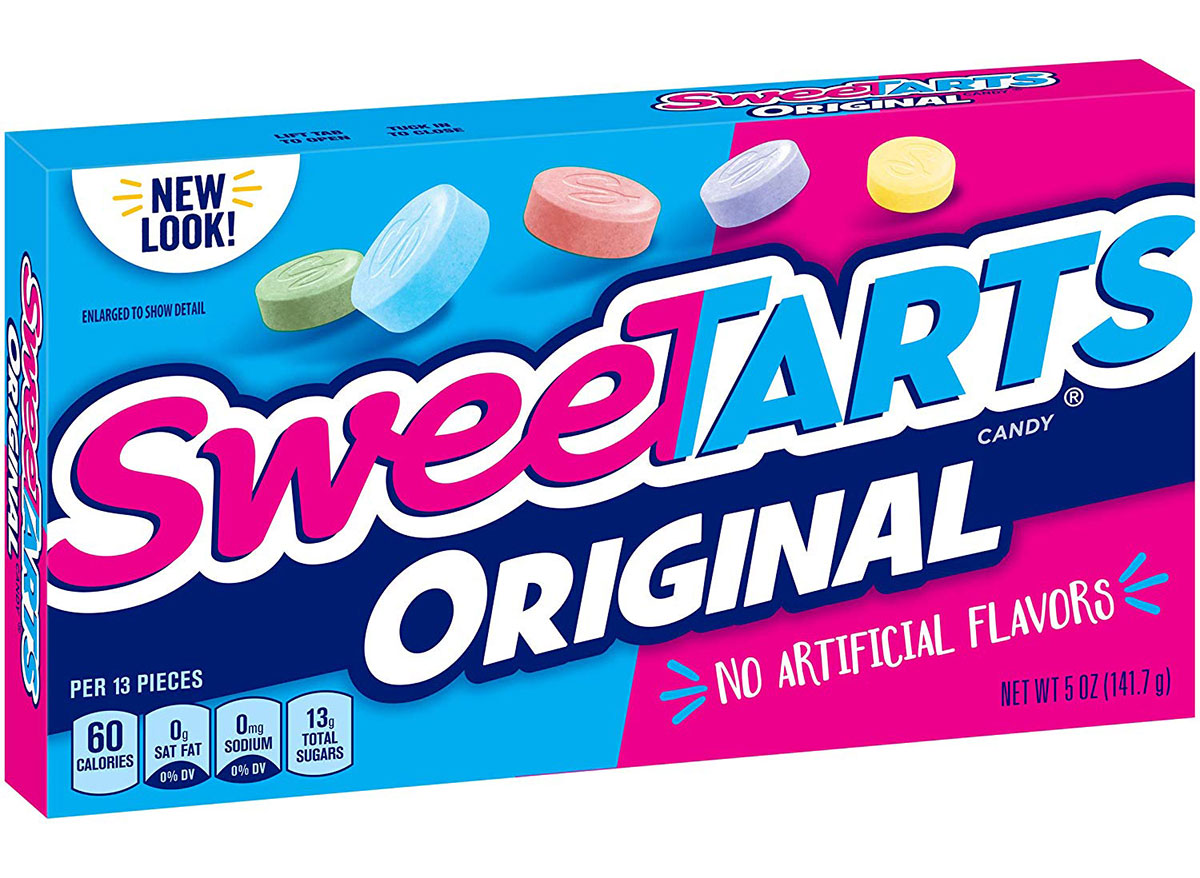 Whether you get SweeTARTS in heart shapes or in a tube, you'll be happy to hear the Original recipe is vegan. Just avoid the other varieties, including the Mini Chewy SweeTARTS, SweeTARTS Rope Bites, and the SweeTARTS Soft & Chewy Cherry Punch Ropes, all of which are non-vegan due to ingredients like gelatin and eggs.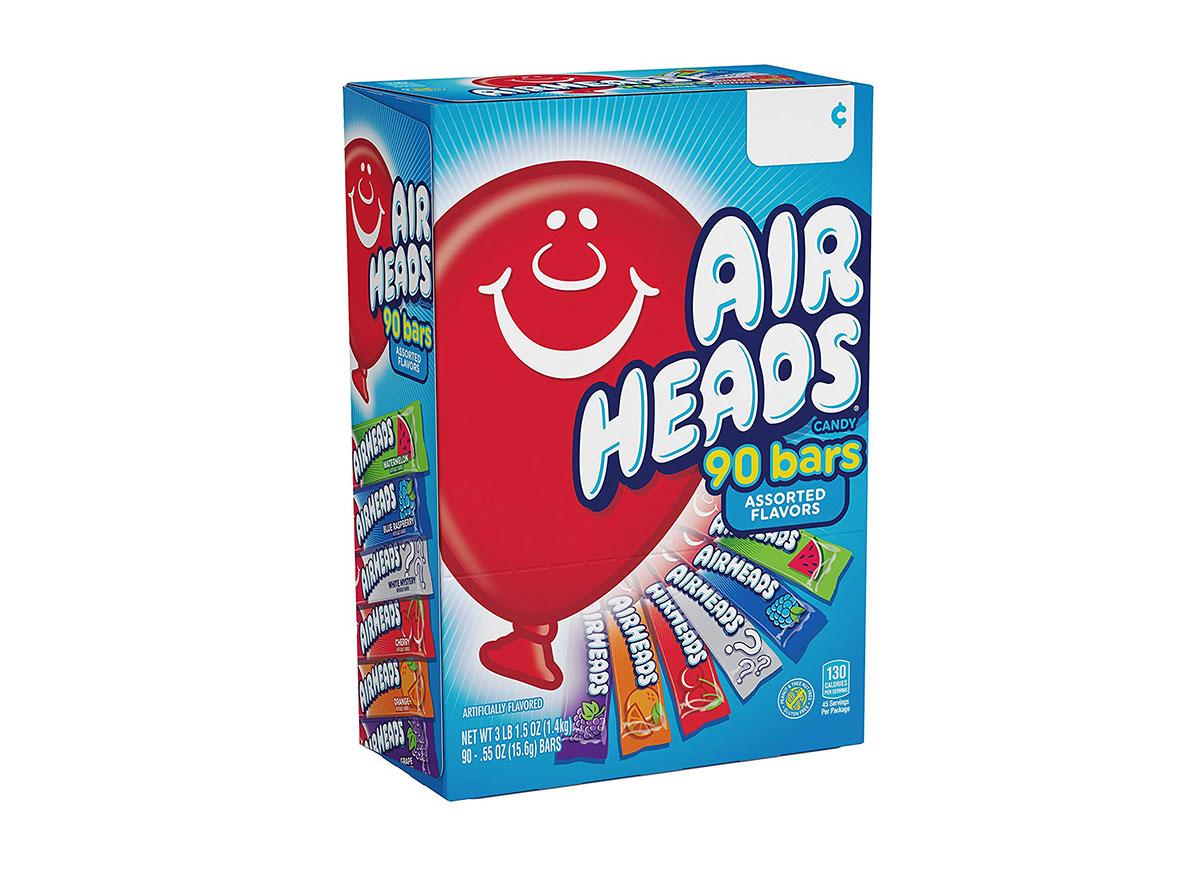 Airheads are a childhood staple. If you didn't eat them poolside, were you even a true 90s kid? You can still enjoy all of your favorite flavors—from watermelon to blue raspberry—as an adult, as Airheads are vegan. Just avoid Airheads Bites, which contain three animal-derived ingredients: gelatin, shellac, and beeswax.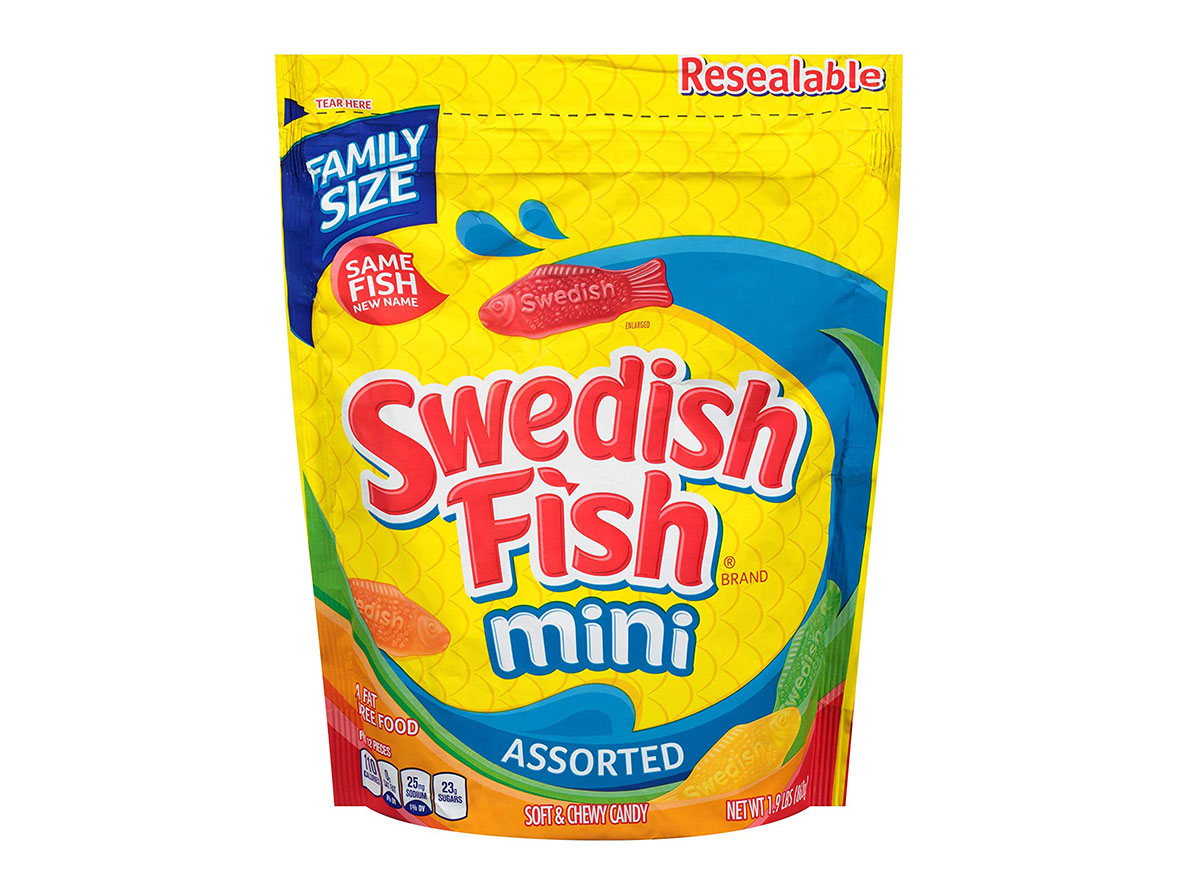 Gummy candies almost always contain gelatin, making them anything but vegan-friendly, but not this longtime staple. Despite being shaped like fish, the candy—which has been around since the '50s—doesn't contain any animal-based ingredients.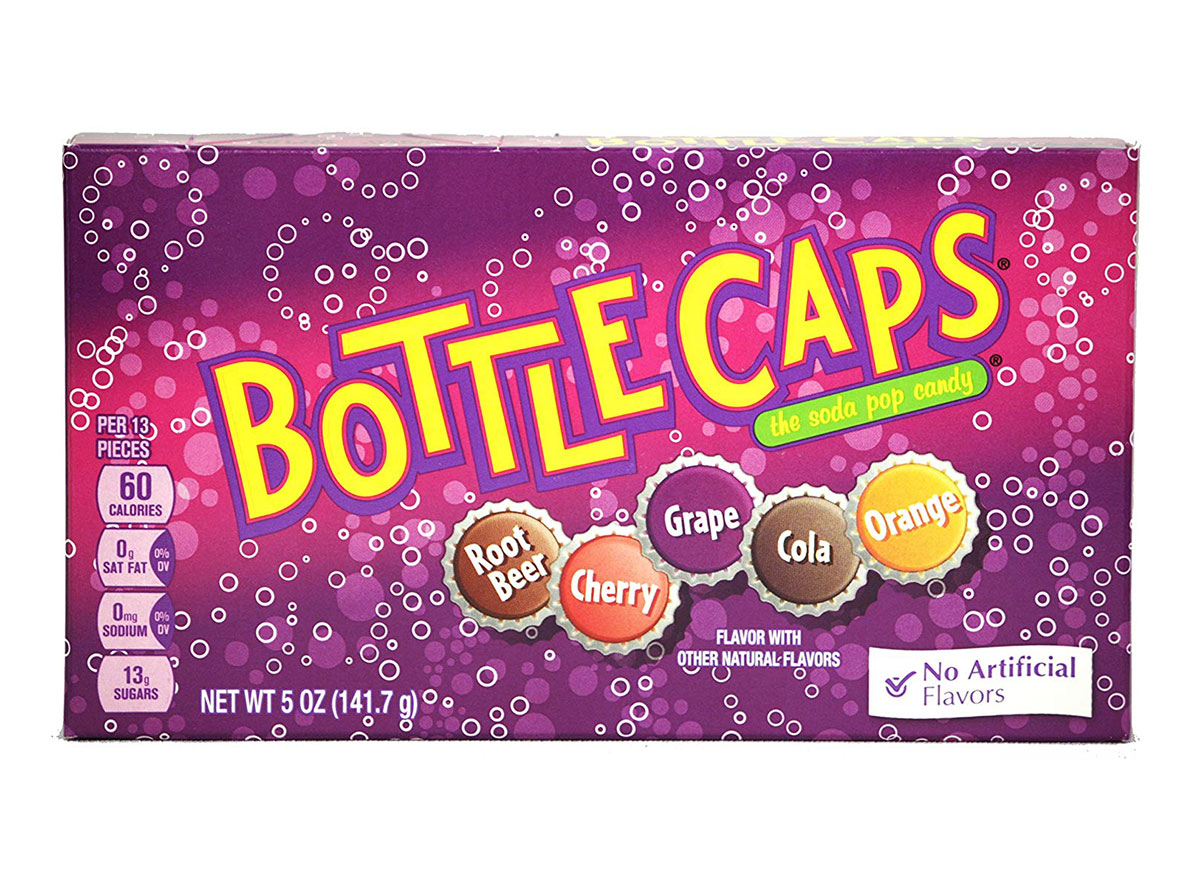 Bottle Caps are a candy aisle classic, whether you were a fan of the root beer flavor or were more of an orange lover. Whichever bottle cap you liked best, rest assured that you can still enjoy the treat today: They're completely vegan-friendly.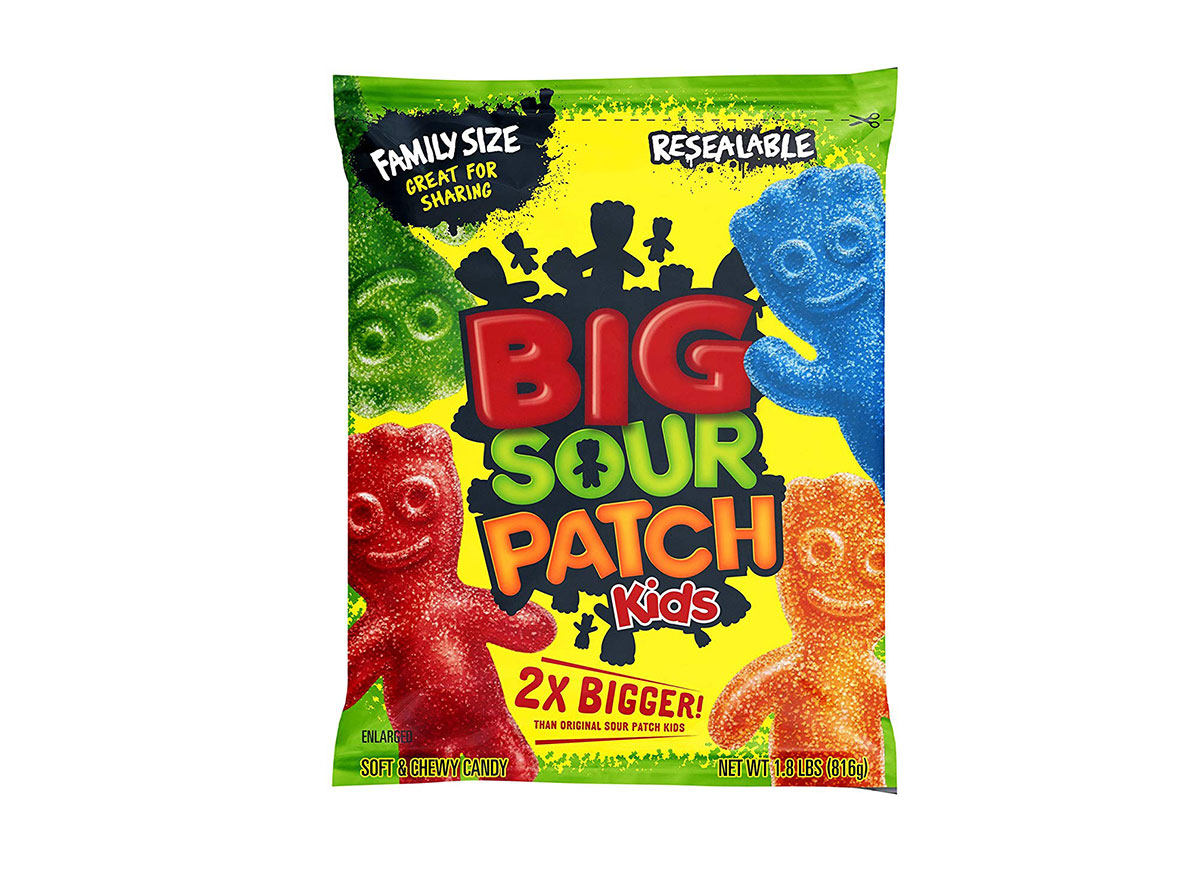 First, they're sour, then they're sweet…but they're always vegan. Despite the candies having a gummy texture, you won't find gelatin in the ingredients list. Instead, there's just plenty of sugar, corn syrup, and corn starch. Extra bonus: You can also eat the watermelon version.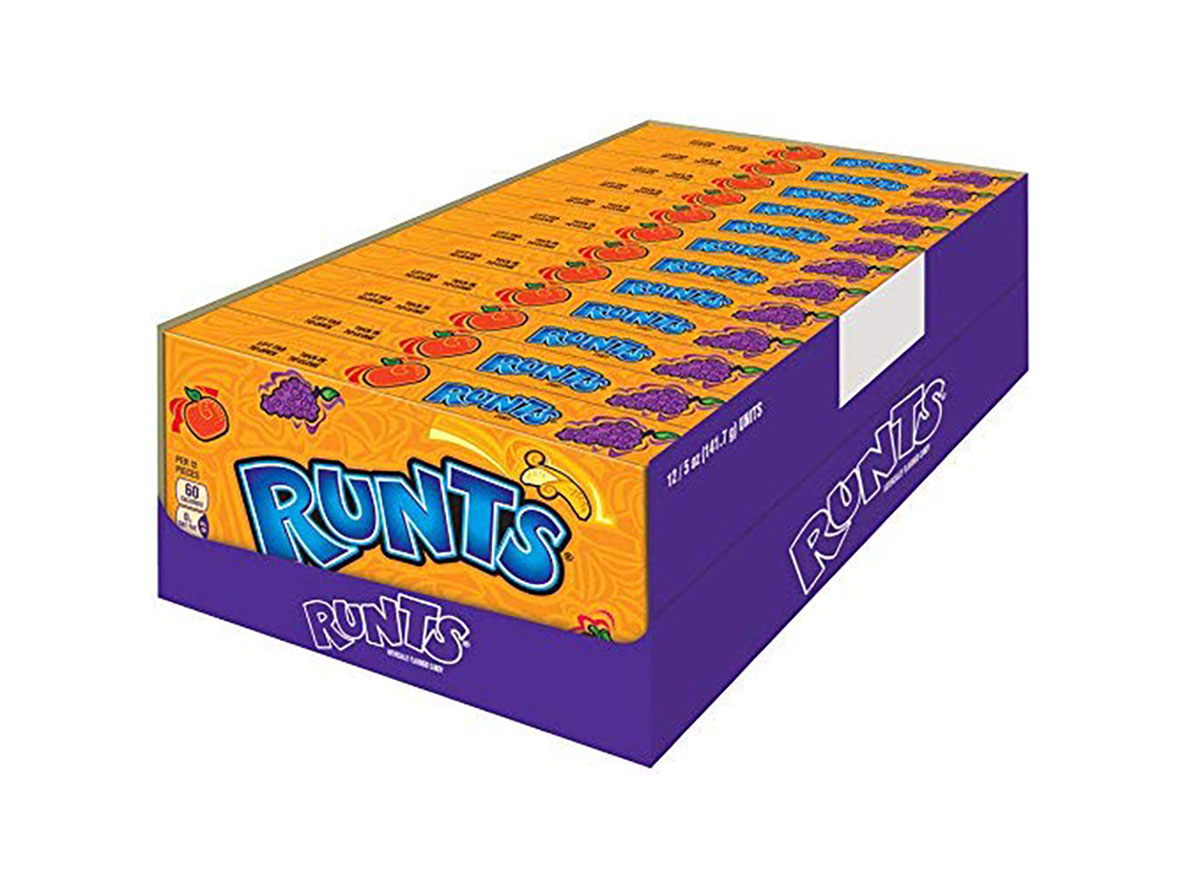 Runts are an '80s candy machine icon. While the lineup of flavors has changed slightly over the years, the classic fruit-shaped candy is just as mouth-watering—not to mention entirely vegan.
Any Wonka fan is probably very familiar with Everlasting Gobstoppers. The world first learned about the color- and flavor-changing candy during Willy Wonka & the Chocolate Factory, and you can still find the fun-to-eat treat in stores all these years later.
Like things hot? Then you're probably a fan of Atomic FireBalls. The cinnamon-flavored candies set your mouth on fire in the best way. And none of your animal friends are harmed in the process of enjoying them: The bright-red jawbreakers are vegan-friendly.
With all of these vegan candy options, you won't even miss the ones that include animal byproducts. So open a pouch of sugary candy and enjoy!