20 Packaged Foods That Are Surprisingly Vegan
Yep, Oreos are on the list.
This post contains affiliate links. If you use these links to buy something, we may earn a commission.
If you've just made the switch to going vegan, one of your first thoughts is likely something along the lines of "What am I going to be able to eat?" If you're already imagining a life consisting mainly of veggies and plant-based protein—never to touch any of your former favorite foods ever again—you're in for a treat. Many of the things you know and love, including snacks, are vegan. This list of vegan packaged foods proves it.
You'd probably never expect goodies like Oreos and Pringles to be vegan, but they are (aka your new life of wholesome eating might not be as clean as you were planning with all of these surprisingly vegan temptations). There's a long list of accidentally vegan products that—based off the ingredients—are technically free of animal products. While some may have cross-contact with non-vegan products during production, the products themselves are essentially safe to devour, depending on how strict you are about veganism.
Here are 20 vegan packaged foods you might be surprised by. What are you waiting for? Eat up, and don't miss these 11 Amazing Vegan Comfort Foods, either.
Oreos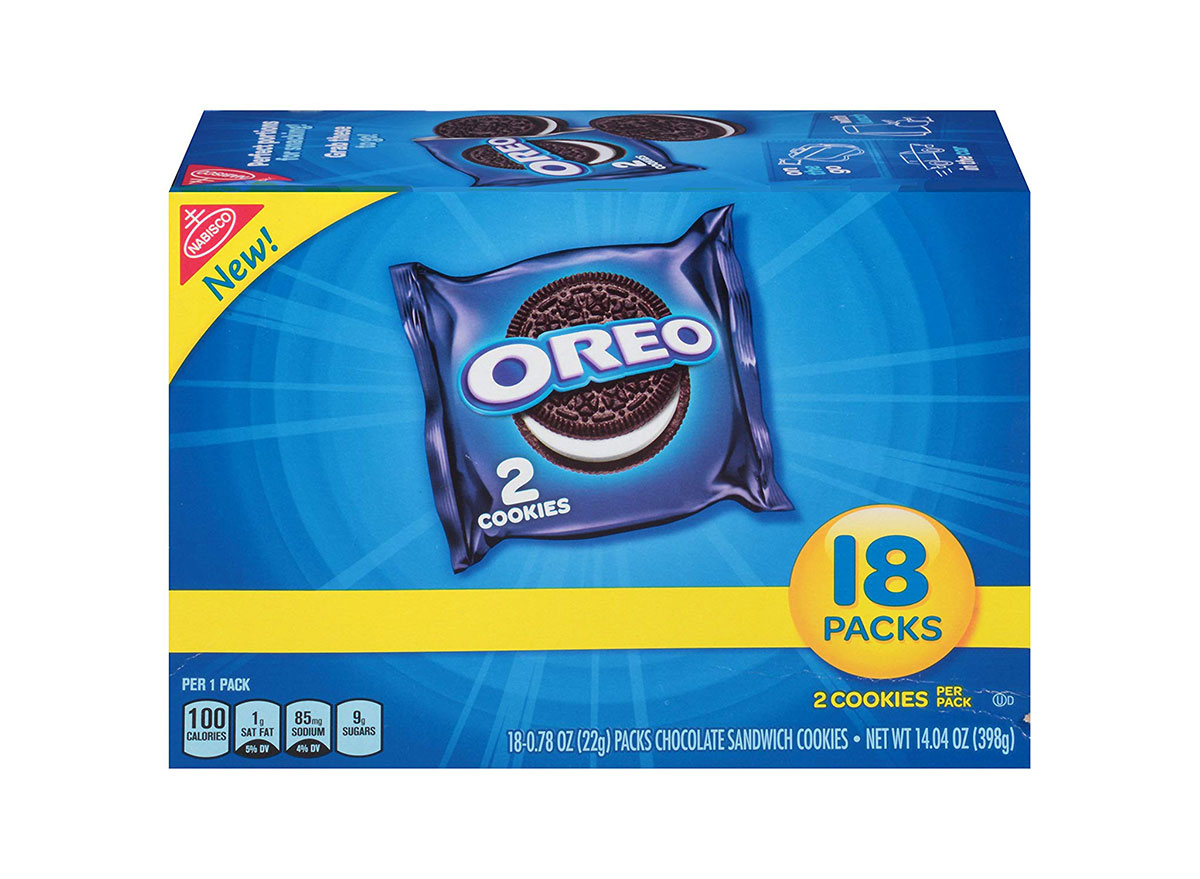 You would think their status as "milk's favorite cookie" would make Oreos completely off-limits for vegans, but that's not the case. The creamy filling is made up of ingredients like sugar, oil, and corn syrup—not dairy or eggs. While some flavors contain honey, most are vegan, including the Original, Double Stuf, Most Stuf, Carrot Cake, Lemon, Golden, Chocolate Peanut Butter Pie, and Cinnamon Bun varieties.
Pillsbury Original Crescent Rolls
You don't have to give up your favorite side come Thanksgiving. Despite Pillsbury's beloved flaky Crescent Rolls having a super-buttery taste, there's no eggs or dairy in them. Instead, the flavor comes from flour, oil, and other vegan-friendly ingredients. It's also safe to eat the Pillsbury Grands! Southern Homestyle Original Biscuits, Grands! Flaky Layers Sweet Hawaiian Biscuits, and Grands! Southern Homestyle Buttermilk Biscuit.
Swedish Fish
You might have to give up normal fish when you go vegan, but not Swedish fish. While many gummy candies contain gelatin—which is made of animal parts like tendons, skin, ligaments, and bones—these sweet treats are in the clear, as they're made up of ingredients like sugar, corn syrup, and carnauba wax. And don't worry: They don't taste anything like fish.
Doritos Spicy Sweet Chili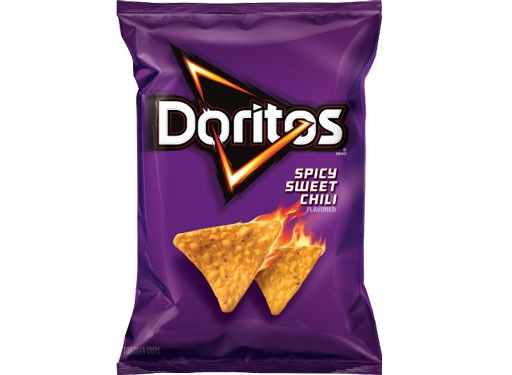 Doritos seem like they're instantly off-limits when you're sticking to a vegan diet: They're super cheesy, after all. But surprisingly, the Spicy Sweet Chili and Blaze flavors don't contain any milk ingredients. Instead, it's the tasty spices—like onion powder, garlic powder, and paprika—that give them their powerful punch of flavor. With that being said, you'll probably get a lot of weird looks from your friends while eating them, even though there were no animals harmed in the making of the crunchy chips.
Hershey's Chocolate Syrup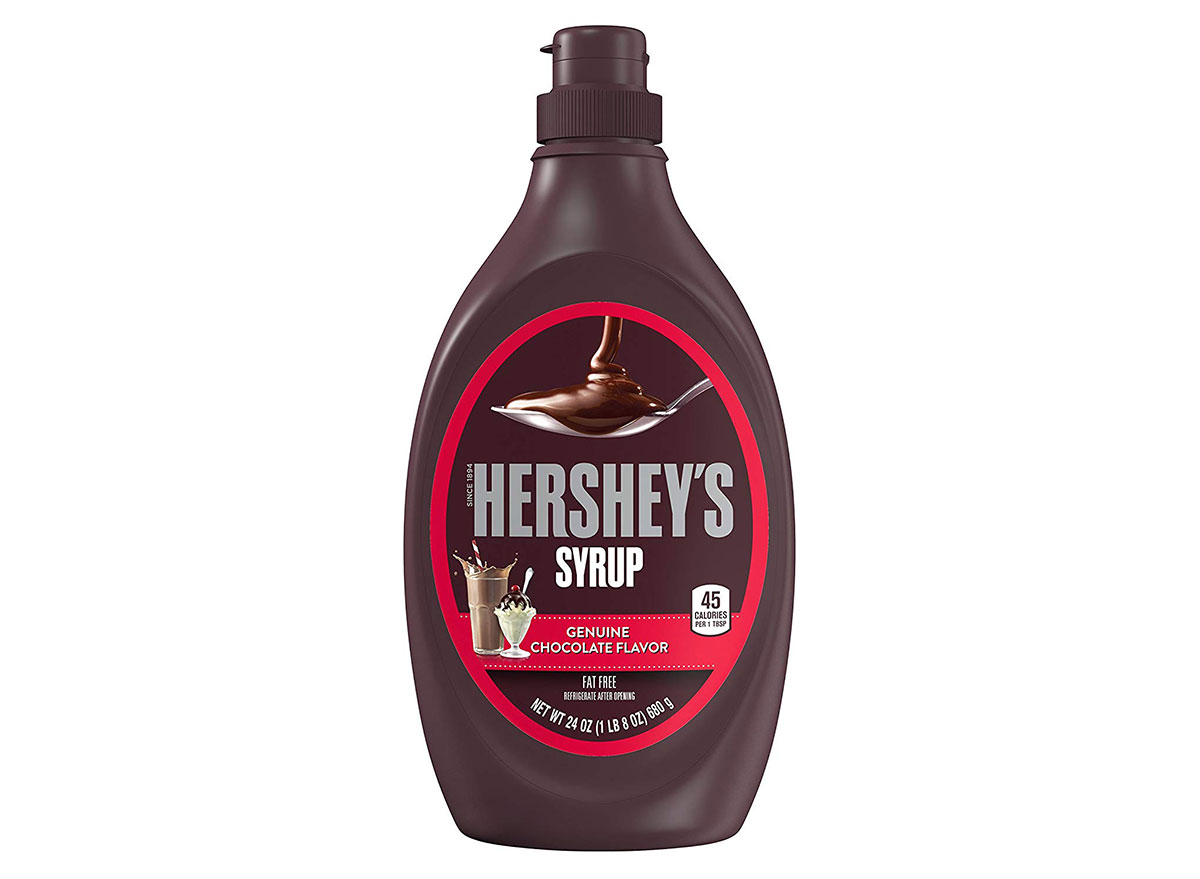 If you look at Hershey's candy bars, none of them are vegan, even the dark chocolate option. But weirdly enough, the company's chocolate syrup is vegan-friendly, as it doesn't contain any milk. While it's mostly high fructose corn syrup and sugar, it's a tasty topping for your dairy-free ice cream that'll make you feel like a kid again.6254a4d1642c605c54bf1cab17d50f1e
Need some ideas about what to pair with that Hershey's syrup? Check out these 15 Delicious Vegan Ice Cream Brands That Deserve A Spot In Your Freezer.
Fruit Roll-Ups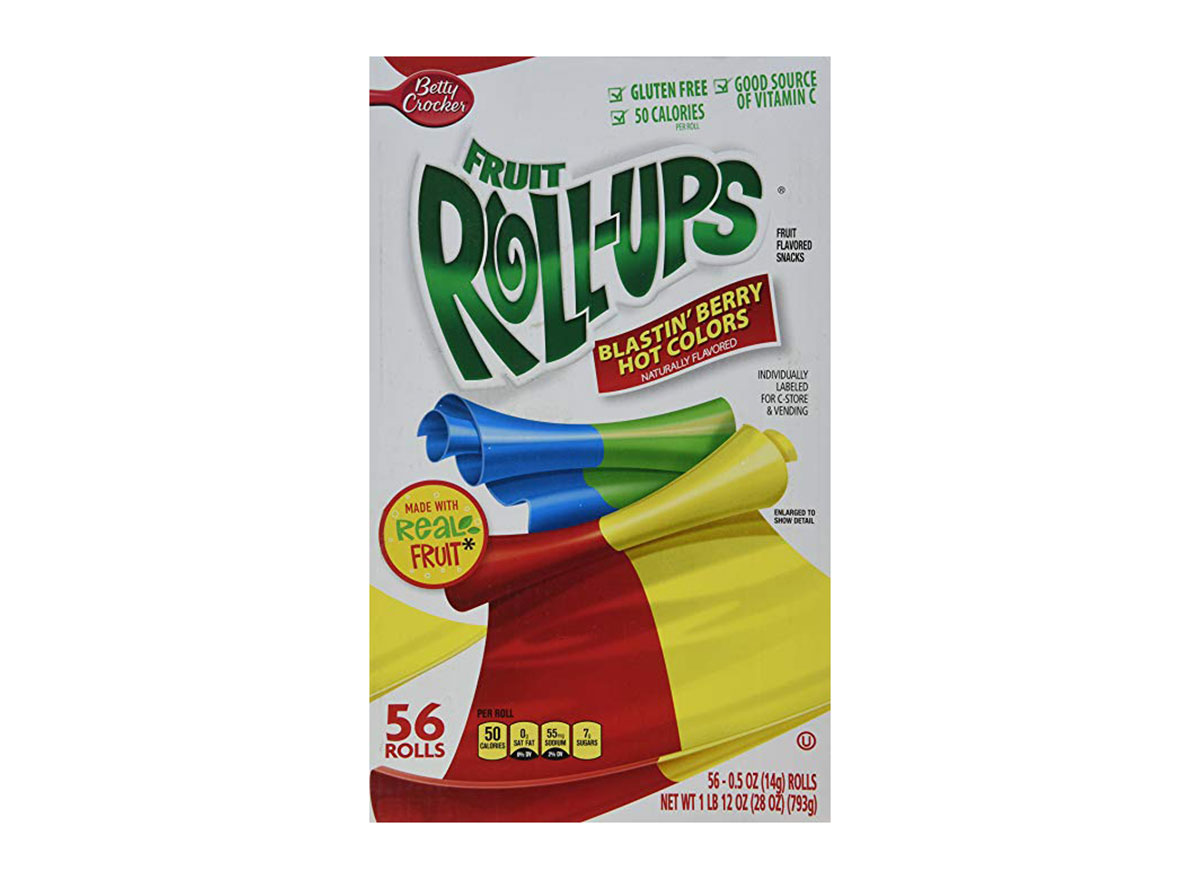 You don't have to ban your favorite childhood snacks once you go vegan. Fruit Roll-Ups, Gushers, and Fruit By the Foot are all vegan-friendly, letting you relive the '90s anytime your heart desires. Instead of using gelatin, they contain corn syrup, sugar, and artificial colors.
Airheads
Stretchy Airheads seem like they'd be made up of gelatin, right? Lucky for your sweet tooth, they're not. You can eat every flavor of the regular bars, from watermelon and blue raspberry to "white mystery." Just avoid Airheads Bites, which contain gelatin, beeswax, and shellac—none of which are vegan-friendly.
And for more snack ideas, don't miss these 20 Surprising Vegan-Friendly Candy Options.
Wheat Thins
If you need crackers to go with your vegan cheese, pick up some Wheat Thins. The Original, Sundried Tomato & Basil, and Sweet Onion varieties are all completely vegan, letting you get your snack on essentially anywhere. Because what store doesn't carry this classic option?
Twizzlers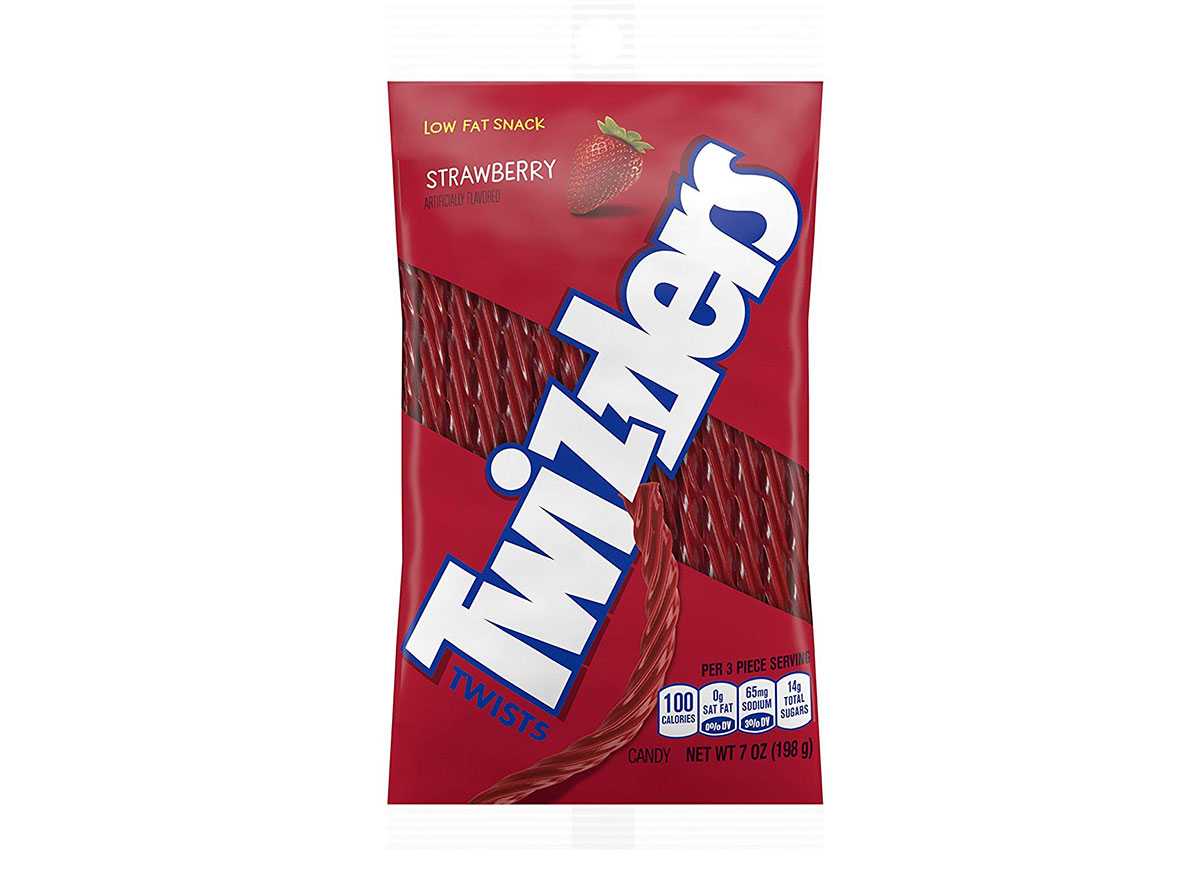 You'll never run out of candy options, thanks to Twizzlers. It's not just the classic red twists that are completely vegan—it's all of them. Every product is free of gelatin and any other animal product, meaning you can enjoy every flavor of the licorice candy. That includes Rainbow and Creamsicle Dreamsicle, the Pull 'n' Peel, the Nibs, and even the Filled Twists.
Unfrosted Pop-Tarts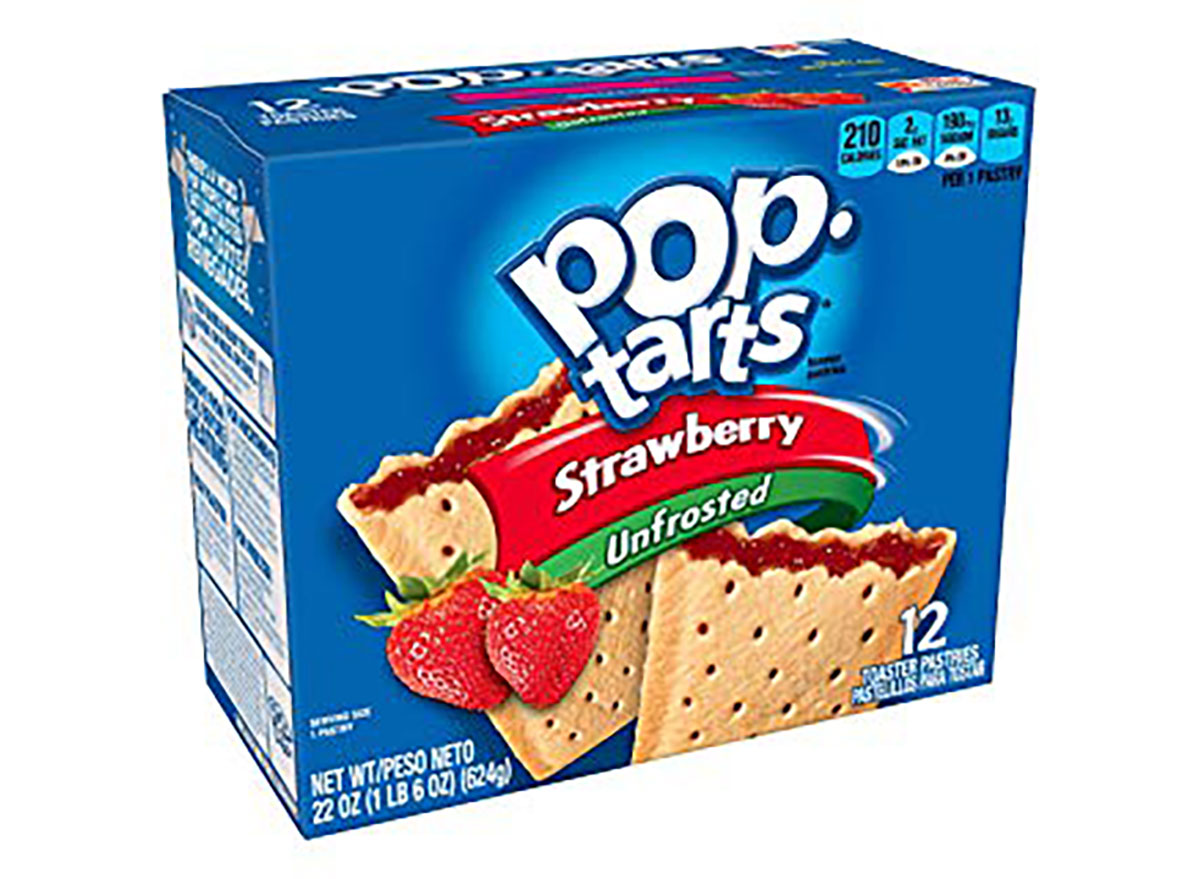 Frosted Pop-Tarts, complete with colorful sprinkles, are unfortunately not vegan, because they contain dairy. But there's good news: The unfrosted varieties don't contain any animal products. That means you can enjoy the unfrosted strawberry, blueberry, and brown sugar cinnamon options for breakfast worry-free.
Girl Scout Thin Mints Cookies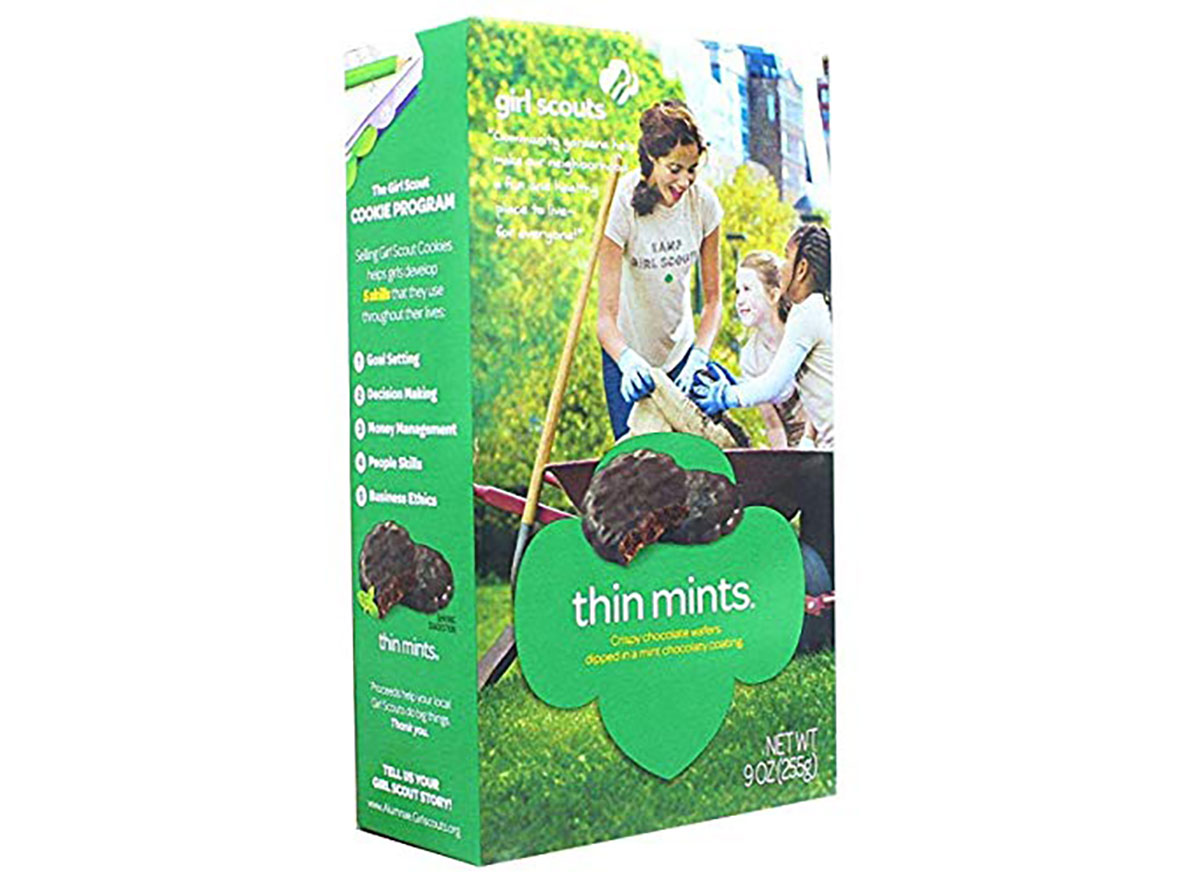 A few years ago, something magical happened: Girl Scouts ditched the milk and eggs in five cookie varieties, including the beloved Thin Mints. Also vegan? Thanks-A-Lot, Lemonades, S'mores (the version from ABC Bakers), and Peanut Butter Patties. You can even order them right off Amazon and get them in two days…which kind of feels like cheating the system after a childhood of taking orders through door-to-door visits.
Pringles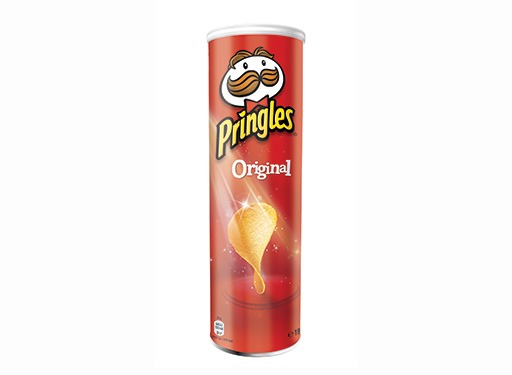 If you've been craving Pringles, you're in luck. While some varieties, like BBQ, contain milk, the original flavor is completely dairy-free. (That includes the lightly salted version, too.) Just be careful: As they say, "Once you pop, you can't stop."
Ritz Original Crackers
Anyone who's eaten Ritz Crackers might think one thing: They're loaded with butter. Well, here's a shocker: That buttery taste isn't actually from butter at all. These crackers are vegan, and they get that great taste from animal-friendly ingredients like flour, soybean oil, and salt.
McCormick Bac'n Pieces Bacon Flavored Bits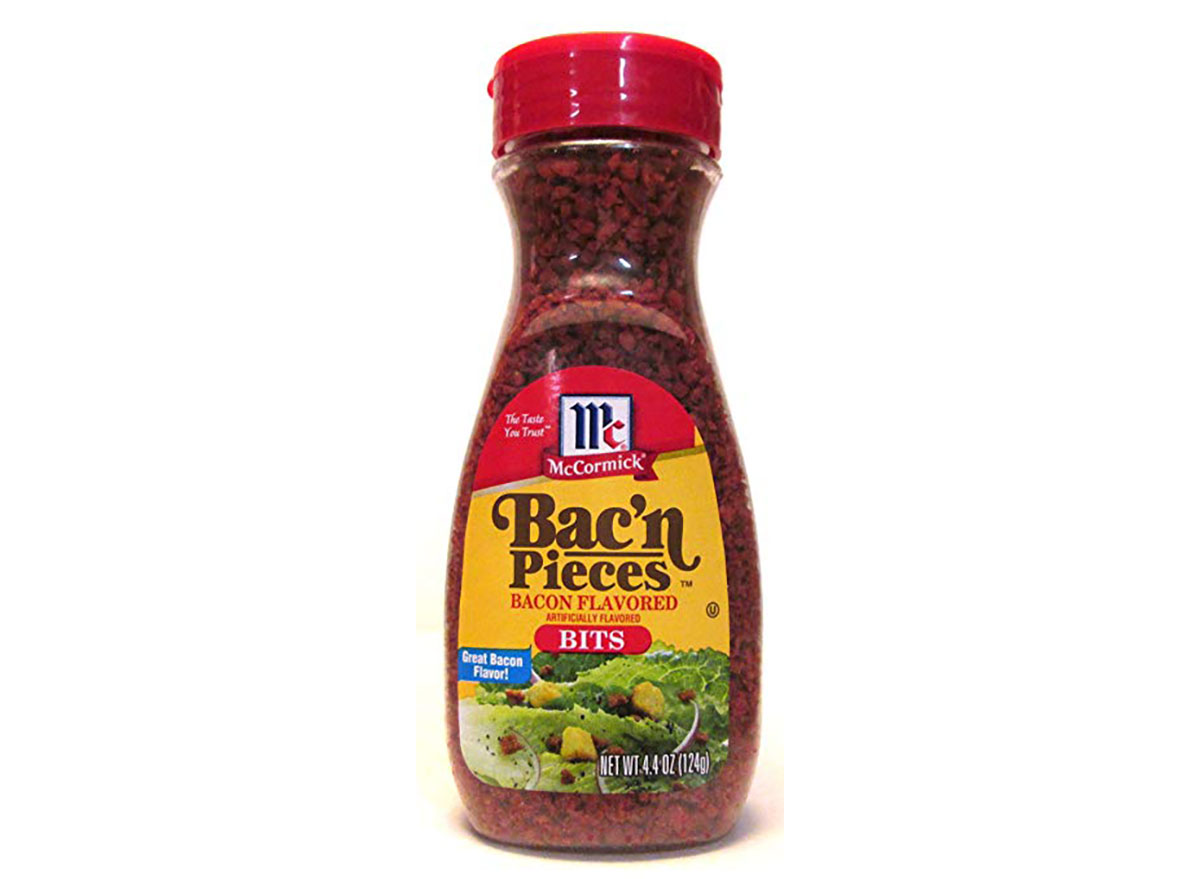 McCormick Bac'n Pieces Bacon Flavored Bits, which are made from flavored textured soy flour, are vegan. Similarly, Betty Crocker's Bac-Os Bacon Flavor Bits might seem like the most non-vegan product ever, but they don't contain any meat at all—it's just bacon-flavored soy.
Jell-O Cook & Serve Vanilla Pudding & Pie Filling
Pretty much everything from Jell-O contains gelatin or milk…except for some of the make-it-yourself instant puddings. The vanilla, banana cream, pistachio, chocolate, cookies 'n cream, and lemon options, among others, can be prepared with plant-based milk instead of dairy milk. Just don't buy the company's ready-to-eat pudding options—those do contain milk.
Sour Patch Kids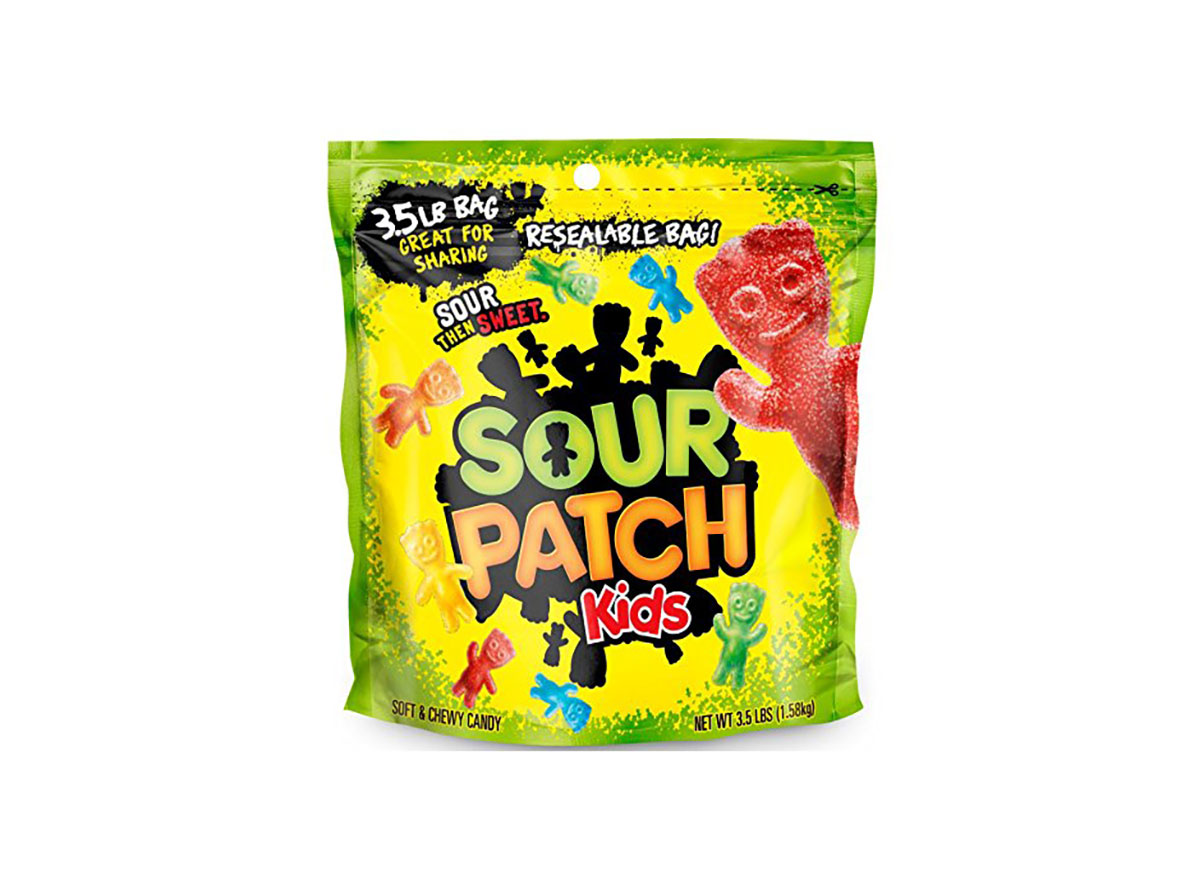 Deciding which type of candy to choose at the movie theater as a vegan is tough—almost everything contains milk or gelatin. One candy you can always count on, though, is Sour Patch Kids. That includes all of everyone's favorite varieties, including original, extreme, fire, and watermelon.
Duncan Hines Whipped Frosting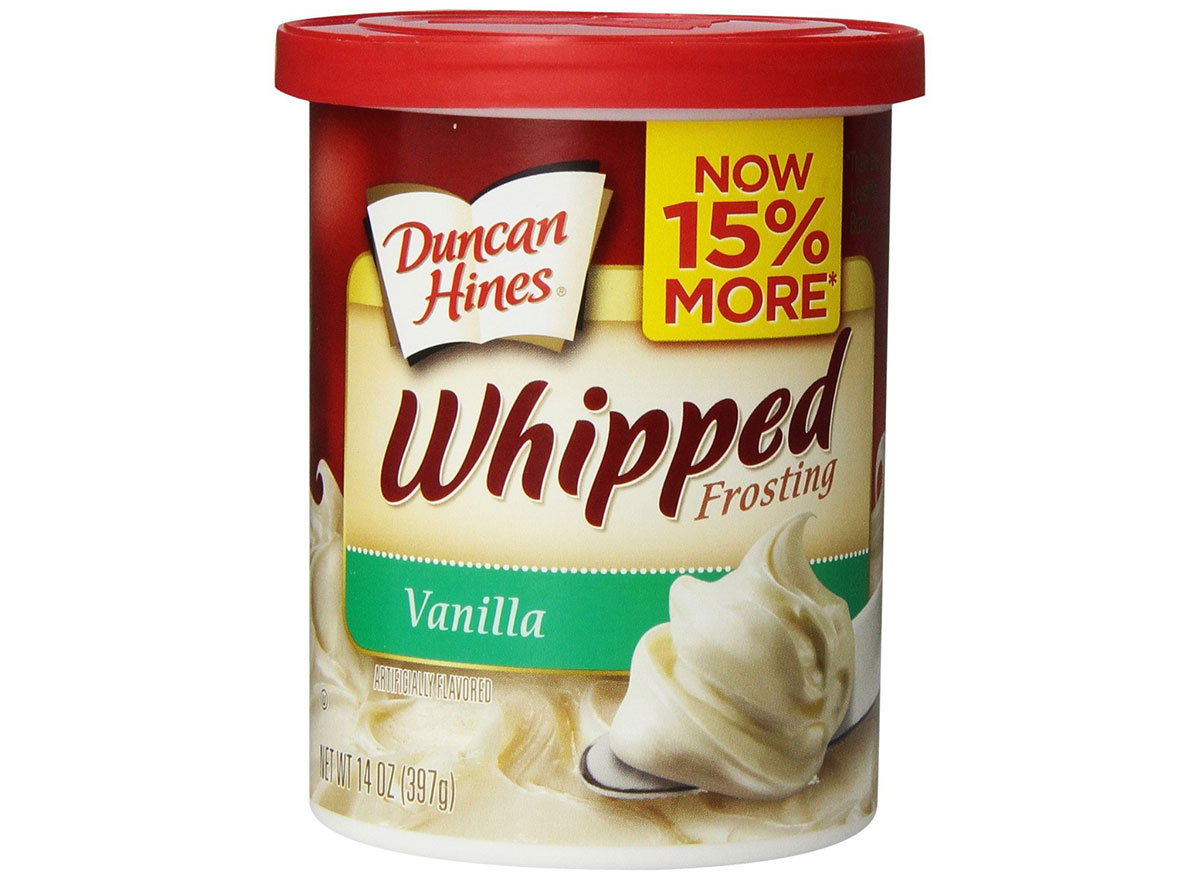 If you've been avoiding the frosting aisle, you don't have to. Many pre-packaged frosting options are vegan, including Duncan Hines whipped frosting. While the cream cheese option contains milk, you can enjoy the vanilla and chocolate flavors on cakes, brownies, and—let's be honest—by the spoonful.
Ore-Ida Golden Crinkles
Craving some fries and tots? Reach for Ore-Ida. The company's Golden Crinkles, Golden Tater Tots, Golden Steak Fries, and Golden Waffle Fries don't contain any milk or eggs. Instead, the ingredient lists are fairly short, containing potatoes, vegetable oil, salt, and a handful of other ingredients. Many other brands have vegan-friendly options, too. Just do a quick scan of the label the next time you're at the grocery store.
Nutter Butter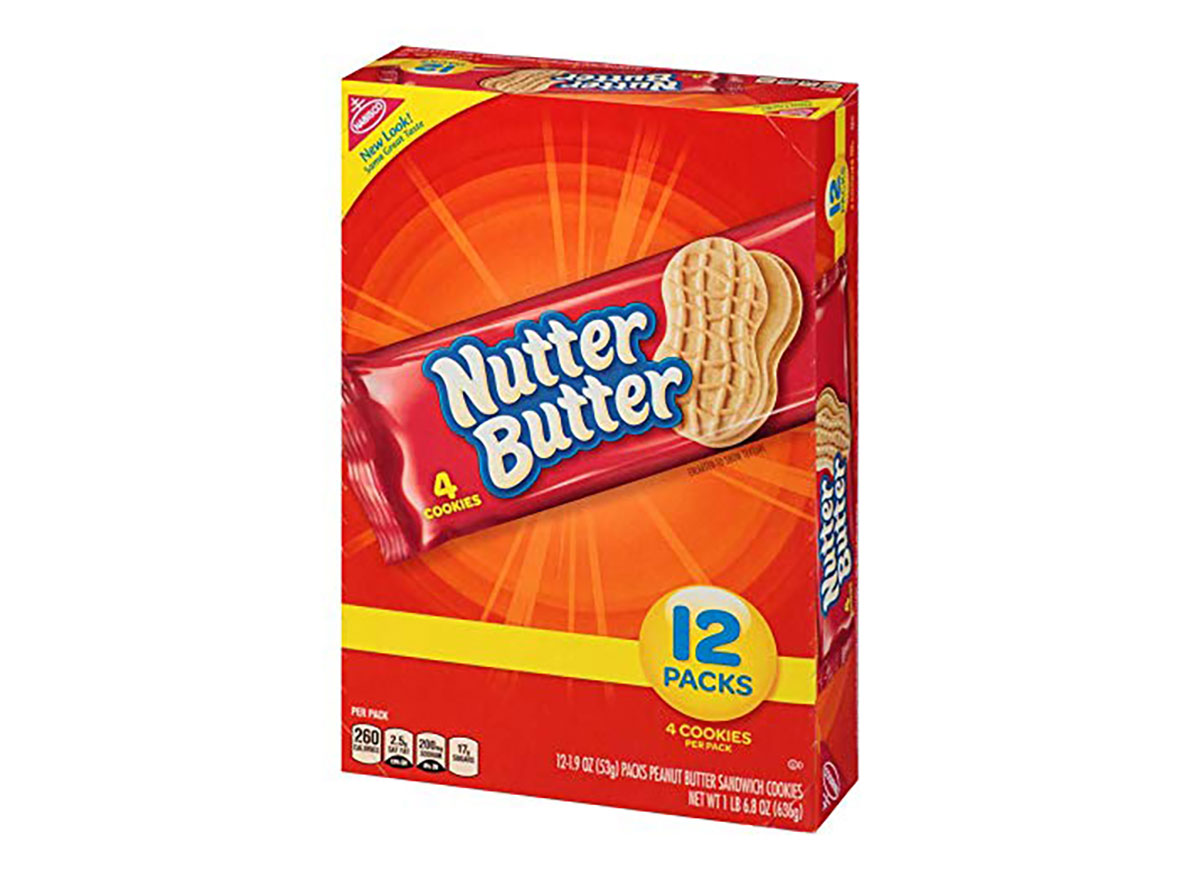 Another popular cookie that's surprisingly vegan is Nutter Butter. The classic treat is made up of flour, sugar, corn syrup, oil, and other ingredients—no dairy or eggs. Nutter Butter Bites, the delicious mini version, are free of animal products as well.
Fun Dip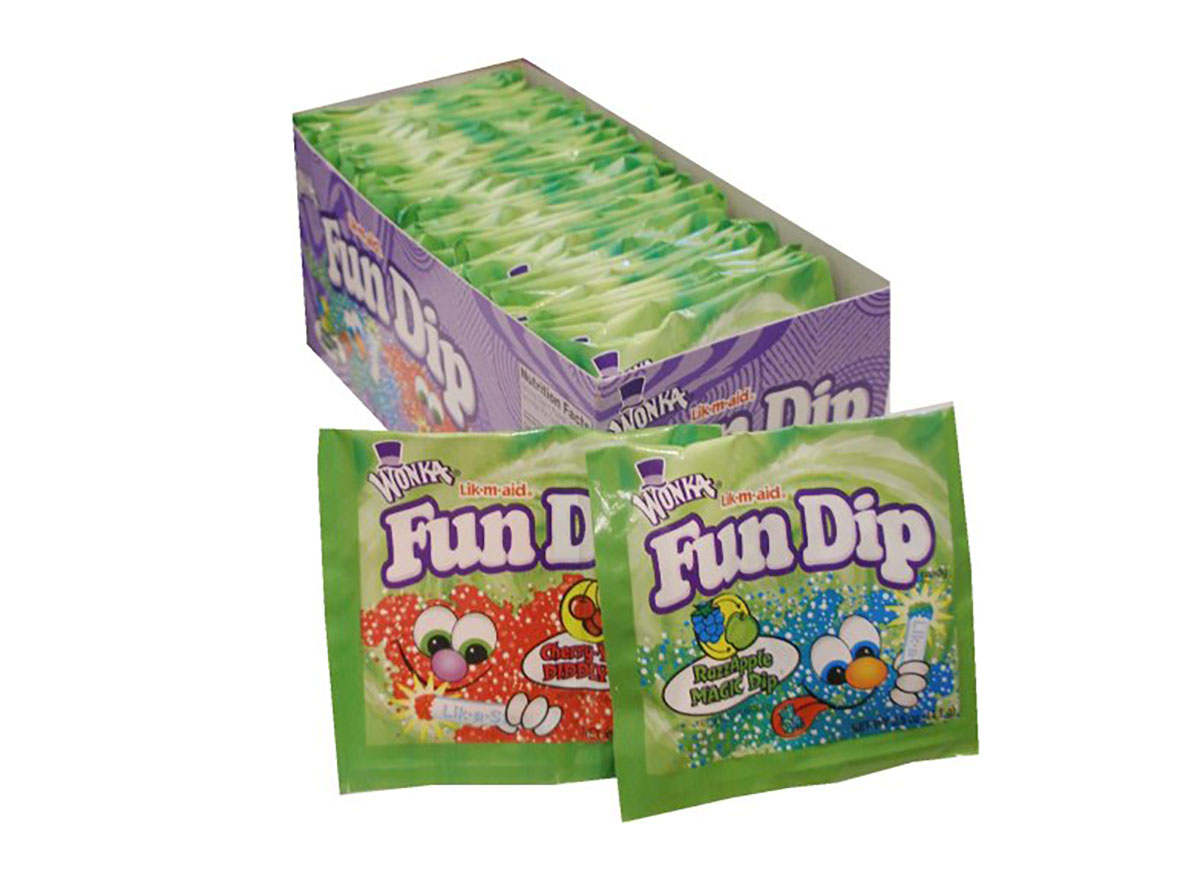 Good news, sugar lovers! These arcade treats are vegan friendly, so you can dip to your heart's content.
Being vegan can mean adding more fruits and vegetables to your diet, but as this list proves, there are still plenty of classic packaged snack options that are vegan-friendly, too. Tuck into those Oreos and Nutter Butters without fear, because they're completely free of animal by-products. These snacks are just another benefit of a vegan diet—loving animals doesn't mean giving up all of your favorite treats.
And when you're cooking your favorite vegan recipes, check out these 52 Life-Changing Kitchen Hacks That'll Make You Enjoy Cooking Again.